Afghanistan
Dutch Commandos Kill 18 in Afghanistan
THE HAGUE, Netherlands (AP) -- Dutch commandos killed 18 enemy fighters who set up positions in rugged hills overlooking a Dutch camp in southern Afghanistan, the country's military chief said Friday. There were no Dutch casualties during a 10-day mission. "If we had not done something then our soldiers could have come under fire and the construction of our camp could have been hindered," Gen. Dick Berlijn, commander of the Dutch armed forces, told reporters in The Hague.

Berlijn said the Taliban fighters were massing on terrain on both sides of the Baluchi Valley, about 6 miles north of where Dutch troops are building Camp Holland, which will be their base for a reconstruction mission due to start Aug. 1. "The Baluchi Valley is a strategic position and in the end we decided that if we did not do something about it, it would be a major threat for us," he said.

So you wacked them. Good thinking, Dick

There are some 455 Dutch soldiers setting up camp near Tarin Kot, capital of Uruzgan Province, where a 1,400-strong Dutch reconstruction team is due to start work next month. Berlijn said the Dutch mission was carried out independently of a U.S.-led coalition mission in the same region, but added that Dutch and coalition forces coordinated closely. He declined to give any details of the U.S.-led operations.

The Dutch government deliberated for months before finally deciding to send 1,400 soldiers to take part in NATO missions in Afghanistan. While the government insisted the deployment was to rebuild the shattered Uruzgan province, opponents argued that reconstruction is impossible in what is essentially still a war zone. Speaking at a briefing on Dutch operations in Afghanistan, Berlijn said that his country already has more than 1,500 troops in the country and said that number could rise to around 2,000 before settling back to the 1,400-strong force approved by parliament.

In recent months, Dutch troops have killed dozens of Taliban and other enemy fighters without suffering any fatalities.
Posted by: Steve || 07/21/2006 12:58 || Comments || Link || E-Mail|| [322 views] Top|| File under:
Taliban vows 'severe' action after towns are retaken
Afghan and coalition soldiers on Wednesday recaptured the second of two towns that had been overrun by the Taliban, Afghan and U.S. officials said. Hundreds of troops battled Taliban fighters and entered the Helmand provincial town of Garmser, which insurgents had captured Sunday, said General Rahmatullah Roufi, the Afghan Army commander in the country's south. "Our troops launched an attack on Garmser and thank God we captured it," Roufi said. He declined to provide details.

A purported Taliban statement threatened "severe" action in the coming days. The operation in Garmser followed an offensive against Taliban militants about 32 kilometers, or 20 miles, to the north in Naway-i-Barakzayi, which the insurgents captured Monday but apparently abandoned.

A spokesman for the U.S. military, Lieutenant Colonel Paul Fitzpatrick, said Afghan and coalition forces "skirmished" with Taliban fighters outside Garmser but met no resistance once inside. "The Taliban appears to be bullying their way around some of the smaller towns in remote areas but they have no capability to lay claim to any piece of ground," Fitzpatrick said. Two Afghan soldiers were wounded in the operation, and the deputy governor of Helmand Province said two Taliban were also killed.
Continued on Page 49
Posted by: Fred || 07/21/2006 00:00 || Comments || Link || E-Mail|| [366 views] Top|| File under:
Africa Horn
Top Islamic cleric declares Jihad against Ethiopia
The arrival of the Ethiopian troops in some regions of Somalia indicates the animosity of the Ethiopian government that it has been unwilling for goodness and nationalism to the Somali society for 16 years, supreme leader of consultative council of Islamic courts Sheikh Hassan Dahir Aweys said in an interview with Mogadishu based Somalia Radio Shabelle on Friday. Sheikh Aweys who is now in Somalia central Galgadud region harshly attacked the Ethiopian intervention as illegal occupation in Somalia territory and declared all out holy war (Jihad) against Ethiopian forces in Bay and Bakol regions in southwest of Somalia.

"The world community should know the clear aggression by Ethiopia into Somalia and also Somalis have to understand that Ethiopia never wish bless for them," Sheikh Aweys said. "I urge all Somali people to defend their country from Ethiopia and keep their independence existed," The sovereignty is not received by begging but it is reached through struggle and war, he said "people should die for their freedom and scarify life and property," When asked what to do since Ethiopian troops have occupied in Baidoa town to protect the UN backed transitional federal government, Sheikh Aweys quoted an Arabic proverb which says 'seek the death to get life'. "There is no other option for Somali people (Muslims) rather than to fight Ethiopian soldiers till to withdraw from their land," Sheikh Dahir Aweys, a prominent cleric and key founder of Islamic Courts said.

He condemned the transitional federal government based in the provincial town of Baidoa for handing over the country into the Christian Ethiopia government which is the only enemy in the region. "Is the Baidoa based government Somali or member of Ethiopia? Is it responsible for Somali people and the republic or for Ethiopia? It is surprisingly that Ethiopia is thought to own Somalia," the Sheikh said adding "I am certifying that Somalia government is an Ethiopian government,"

Sheikh Hassan Dahir Aweys –accused by Washington of being in the list of US wanted terrorists but denied that accusation – appealed the Somali's interim government in Baidoa 240km southwest of the capital to back out its plan of fueling war or make it clear that they belong to Ethiopians. He also called on international community to act quickly the deliberate aggression by Ethiopian in Somalia otherwise the world will not have to regret what the bad consequence that will result from the Ethiopian intervention.

Bad timing, Sheikh. The rest of the world is busy at the moment. Leave a number and we'll get back to you.


Sheikh Aweys said they are still ready to negotiate with the government officials. "but it is misfortune that Ethiopian backed Somali government seemed be prepared to wage war in the country.
Posted by: Steve || 07/21/2006 10:45 || Comments || Link || E-Mail|| [283 views] Top|| File under:
Ethiopians advance in Somali
Ethiopian troops were moving closer to the Somali capital Mogadishu amid fears of all-out war in the volatile Horn of Africa nation where Islamists have risen to power, witnesses told Reuters. Ethiopian soldiers were moving beyond the provincial seat of the interim Somali government in Baidoa to the towns of Buur Hakaba and Baledogle, various local residents said.

Addis Ababa denies it has soldiers there, while the Somali government, which has little authority beyond Baidoa, said people were confusing its militia because they were wearing uniforms donated from Ethiopia.


And carrying guns donated from Ethiopia ...

Nominally Christian-led Ethiopia, the main power in the Horn of Africa, correctly views the Islamists as "terrorists" and supports Somalia's interim government. It has not hesitated to send troops in to attack radical Islamic militia in the past.

Some 2,500 Ethiopian soldiers remained camped in Baidoa, protecting government installations like parliament, the presidential palace and the town's airport, the witnesses said. "A few are walking on the streets. Although the town is calm, people fear the presence of Ethiopian troops might trigger a war here," said Ali Hassan, a Baidoa resident.

Another resident said Ethiopians had stationed their heavy equipment and military arsenal near an airport at Eldon town, 18km north of Baidoa.

Somalia's deputy information minister Salad Ali Jelle rubbished reports of an Ethiopian incursion, saying government forces had mobilised because of recent Islamist advances and were being mistaken because they were wearing donated uniforms. "People are confusing the government troops wearing military uniforms donated by Ethiopia," he told Reuters. "There are around 3,000 patrolling Baidoa, and its vicinity, as well as guarding government buildings like the parliament... There are no Ethiopians whatsoever in Baidoa."


"What about all the hard boyz speaking Ethiopian on the street?"
"They're .. bilingual Somalis."

In the Islamists' stronghold of Mogadishu, which they took from US-backed warlords in June, demonstrators were set to protest against the incursion by Ethiopian troops and express support for their new Muslim rulers. The Mogadishu demonstration, organised by civil society groups and businessmen whose money has underpinned the Islamist rise, was to start after Friday prayers, organisers said.


So the new rulers know how to throw a demonstration complete with eye-rolling and face-making ...

The rise of the Islamists has threatened the authority of the transitional administration of President Abdullahi Yusuf, formed in 2004 to steer the nation from anarchy to peace. Western nations back Yusuf's government in principle, but recognise it has little political or military power.
UPDATE: On Thursday morning, about 100 Ethiopian armored cars, trucks carrying soldiers, and armed pick-ups drove into Baidoa. Some of the troops moved on to station themselves in the strategic region of Gedo. Agence-France Presse reported that the Ethiopian troops received a triumphant welcome in the town, which had feared an imminent invasion by the Islamists. It is estimated that Ethiopia deployed a limited contingent of 5,500 soldiers to help protect the interim government.
Posted by: tipper || 07/21/2006 05:38 || Comments || Link || E-Mail|| [314 views] Top|| File under:
Ethiopia enters Somalia to back government
Hundreds of Ethiopian troops in armored vehicles rolled into Somalia on Thursday to protect their allies in this country's virtually powerless government from Islamic militants who control the capital.

The move could give the U.S.-backed Somali government its only chance of curbing the Islamic militia's increasing power. But Ethiopia's incursion could also be just the provocation the militia needs to build public support for a guerrilla war. "We will declare jihad if the Ethiopian government refuses to withdraw their troops from Somalia," a top Islamic official, Sheik Sharif Sheik Ahmed, told The Associated Press.
Posted by: Fred || 07/21/2006 00:00 || Comments || Link || E-Mail|| [286 views] Top|| File under:
Somalia: Islamists deploy hundreds of militiamen outside Baidoa
(SomaliNet) The Islamic militiamen who now control the capital city Mogadisho and most of the southern regions, on Wednesday deployed hundreds of militiamen outside Baidoa where the interim government is based. The Islamists said that they planned to seize the town which, if they succeed, will give them uncontested power over Somalia and weaken the government further.

Ethiopia was, however quick to offer support to the government saying should the Islamists attack then it (Ethiopia) would deploy its troops into the country. The government is too weak to defend itself at the moment. However,by nightfall on Wednesday, no attacks had occured. The Islamists are known not to fight at night. This has caused alot of tension in the country especially between the government and the Islamists after the government called off talks that were supposed to take place in Khartoum on Friday,last week.

The US has accused the group of having links with Al-Qaeda operatives after the 1998 bombings of US embassies in Tanzania and Kenya. Osama bin Laden called Somalia a front in his global war against the US and its allies. The Islamists have denied these accusations saying that they are fighting for one cause and that is to make Somalia a peaceful nation. The Islamists have denied that they are planning to seize control of Baidoa. An official of the group said that the troops were deployed there so that they would convince the president to establish sharia law in the country. "Our aim of going into the region is to convince the people in the region to implement Islamic law and establish Islamic courts," said Mohammed Ibrahim Bilal the head of the militia that seized control of Bur Haqaba region.
Posted by: Fred || 07/21/2006 00:00 || Comments || Link || E-Mail|| [303 views] Top|| File under:
Caucasus/Russia/Central Asia
People surrendering weapons, ammo in Chechnya
(Interfax) - Three facts of voluntary surrender of weapons and ammunition by Chechen residents have been recorded in the republic in the past 24 hours, Chechen Interior Ministry spokesman Amin Deniyev told Interfax Thursday. A campaign conducted by local authorities and policemen following a call to members of illegal armed groups by Russian Federal Security Service (FSB) Director Nikolai Patrushev has prompted not only the surrender of a number of militants but also that of weapons and ammunition, he said.
Posted by: Fred || 07/21/2006 00:00 || Comments || Link || E-Mail|| [297 views] Top|| File under:
Europe
Algerian Terror Suspects Arrested
Vicenza, 21 July (AKI) - Italian police on Friday arrested four Algerian nationals on charges they belonged to a cell of the Salafite Group for Preaching and Combat, a militant group based in Algeria which has sworn allegiance to al Qaeda. The arrests took place in a vast anti-terror operation in the northern regions of Veneto and Lombardy and the central city of Reggio Emilia. The alleged terror ring was based in Venice and operated across Italy to finance the group and recruit militants to send to Algeria and Iraq. Ring members are also charged with forging identification papers and residence permits for illegal immigrants.

Interior minister Giuliano Amato said the operation was significant as cell members "were ready to reach Algeria and Iraq in an operational role."
Posted by: Steve || 07/21/2006 08:57 || Comments || Link || E-Mail|| [317 views] Top|| File under:
Home Front: WoT
Three Plead Guilty To Eco-Terrorism Arsons
EUGENE, Ore. -- Three suspects have pleaded guilty to eco-terrorism charges.
Kevin Tubbs, 37, Kendall Tankersley, 29, and Darren Thurston, 36, admitted to arsons at a ranger station, several lumber mills, wild horse corrals and two meat-packing plants.

They admitted to trying to intimidate and coerce federal agencies, private businesses and the public through sabotage and mass destruction.

As part of the plea deal, all three agreed to cooperate in the continuing investigation of 10 others in a series of firebombings around the Northwest from 1996 to 2001. The Earth Liberation Front and the Animal Liberation Front claimed responsibility for those acts.

Could be the break the FBI needs to roll up a bunch of these guys. They've been trying to get someone to spill his guts for a long time.



Posted by: Steve || 07/21/2006 13:21 || Comments || Link || E-Mail|| [299 views] Top|| File under:
2 terror suspects with Toronto connections indicted in Atlanta
Two men from Atlanta already accused of discussing targets for bomb attacks in the United States have been indicted by a grand jury in Georgia on charges of receiving paramilitary training and plotting a "violent jihad" against civilian and U.S. government targets. The two, 21-year-old Syed Ahmed and Ehsanul Islam Sadequee, 19, are also said to have links to some of the 12 men and five youths arrested in the Toronto area last month and accused of plotting bombings and kidnappings in southern Ontario. Both men are U.S. citizens.

The grand jury indictment says Ahmed and Sadequee went to Washington, D.C. last April and filmed the U.S. Capitol building and the headquarters of the World Bank, allegedly seeing them as potential targets for a bombing campaign. Both men have pleaded not guilty to earlier charges and their lawyers say the government's case against them is "shallow and inconsequential." At the time of the arrests of the 17 suspects in the Toronto area in early June, the FBI said that Ahmed and Sadequee had travelled to Canada earlier in the year to meet with some of those accused in the Toronto case. Sadequee told the FBI that he had an aunt in Toronto, but agents said he was unable to give her full name, or other details about her family.

"She wore a chador most days, I never really got to know her..."

An FBI affidavit obtained by the Canadian Press earlier this year says much of the case against the two men comes from a lengthy interrogation of Ahmed after he was arrested in March. At the time, he had just returned from a trip to Pakistan, which the FBI said was for paramilitary training, but Ahmed's family says was for religious studies.

Which are one and the same, for the most part.
Posted by: Fred || 07/21/2006 00:00 || Comments || Link || E-Mail|| [350 views] Top|| File under:
India-Pakistan
India demands Pakistan hand over Salahuddin
India said on Friday that Pakistan should arrest the leader of a powerful Kashmiri guerrilla group based there and hand him over to New Delhi if it was serious about fighting terrorism.

The call came after Indian officials said Pakistan-backed Islamists may have carried out or planned last week's bomb blasts in Mumbai that killed more than 180 people.

Pakistani President Pervez Musharraf has offered to help in the investigation into the bombings.

"The self-styled chief of the Hizb-ul-Mujahideen, Syed Salahuddin, who is freely roaming in Pakistan and in PoK ... should be arrested and handed over to India," Indian Foreign Ministry spokesman Navtej Sarna told reporters, referring to Pakistan-administered Kashmir as Pakistan-occupied Kashmir (PoK).

The Hizb-ul-Mujahideen, led by the Pakistan-based Salahuddin, is the biggest militant group fighting Indian rule in Kashmir, where more than 45,000 people have been killed since 1989.

Sarna said New Delhi also wanted Pakistan to ban another militant group, Jamaat-ud-Dawa, which the United States says is a front for the Lashkar-e-Taiba, the militant group Indian officials say probably carried out or planned the Mumbai blasts.

The Hizb-ul-Mujahideen quickly dismissed the Indian demand.

"No one has any right to arrest Syed Salahuddin or any Kashmiri from their homeland," Ehsan Elahi, the group's spokesman told Reuters. "India has occupied our territory and does not have any right to make such demand."

On Thursday, Musharraf urged India not to indulge in a "blame game" after the Mumbai blasts and said the two countries should take the two-and-a-half-year peace process forward.

Sarna said India was committed to the peace process, but urged Pakistan to act against the guerrillas.

"Let me add India remains committed to the dialogue process with Pakistan but this can be sustained or yield results only if Pakistan acts against terrorist groups operating from territories under its control," he added.
Posted by: john || 07/21/2006 20:14 || Comments || Link || E-Mail|| [353 views] Top|| File under:
Three militants killed in Kashmir
SRINAGAR, India - Soldiers and police clashed Friday with Islamic terrorists militants in Kashmir, killing three insurgents, police said, as a separate gunbattle raged elsewhere in the divided Himalayan region.

The three terrorists militants were found door knob dead in the village of Sursan, 70 kilometers (44 miles) south of Srinagar, the main city in Indian Kashmir, said the area's police chief, S. P. Pani. "We had information about the presence of four terrorists militants in this village and accordingly cordoned off the entire village," he said. "As troops were zeroing in on the target house, a gunbattle erupted." He could not say what happened to the fourth terrorist militant.
Pani also said a separate gunbattle was being fought in the village Khudwani, also south of Srinagar, and that nine terrorists militants had been killed by security forces in that area in the past three days.
Posted by: Steve || 07/21/2006 09:20 || Comments || Link || E-Mail|| [271 views] Top|| File under:
Bin Laden Hiding On China Border, Reports
Islamabad, 21 July (AKI) - The Pakistani authorities on Thursday ordered the evacuation of a northern area of the country, near the border with China, of tourists and foreigners after receiving intelligence reports of the possible presence of Osama bin Laden in the area. According to Arab daily al-Hayat, the presence of the al-Qaeda leader was reported in the extreme north of Pakistan in an area that borders China and Afghanistan. For this reason hundreds of tourists - most of them European - were made to leave the Chalinji Pass and the Wakhan corridor and the security forces closed all access to the area.

The intelligence reports that had reached Islamabad indicated that bin Laden and his deputy Egyptian doctor Ayman al-Zawahiri - along with other leading figures of the al-Qaeda terror network - had decided to use the area bordering China as a secure refuge as it is not controlled by the US military. Al-Hayat says the reports were confirmed by Western embassy sources in Islamabad, who indicated that the choice of sticking near the China border was because US military bombers would not attack that area for fear of hitting China.
Posted by: Steve || 07/21/2006 09:04 || Comments || Link || E-Mail|| [291 views] Top|| File under:
Musharraf Warns He'll "Fix" Baluchistan Tribal Chiefs
Islamabad, 21 July (AKI/DAWN) - Pakistan's president General Pervez Musharraf has said that the government was determined to re-establish its control of the restive south-western province of Baluchistan and to "fix" the sardars or tribal rebel chiefs in the Baluchistan.

My cat's are "fixed". Is that what he means?

"We will protect national installations in Baluchistan at all costs and ensure full security to the development activities and to foreign investors there," he said in an address to the nation on Thursday.

In an address to the nation on Thursday, Musharraf paid a glowing tribute to security and intelligence agencies for establishing peace in the province in order to carry out development works. He criticised the media for 'misrepresenting the facts'. "But the bottom line is that the writ of the state will have to be established in Balochistan, Wana, etc. And I assure you that soon there will be peace in that province," he promised.

The president said that for 40 years three Baluch sardars, who were opposed to development and perpetrating atrocities on their tribes, had been pampered unjustifiably in the name of political settlement, "but no more". He insisted that the operation against the 'rebellious' sardars was being conducted by the paramilitary forces and not by the army, though some 1,000 armymen were assisting the security forces.

He said all the Bugti commanders had surrendered and the so-called Nawab Akbar Bugti was on the run, adding that of the total 77 sardars in Baluchistan only three — Bugti, Marri and Mengal — were opposing the government. Musharraf said over 16,000 sub-tribes of Bugti — Rahejas, Kalpars, Masouri — had returned to Dera Bugti after years of repression by sardars led by Nawab Bugti. "But I would not call him a Nawab as he is on the run."

He said the government had no option but to take serious action in Baluchistan where militants even possessed surface-to-air missiles and modern rocket launchers. "But I can say with full authority that terrorism and anti-Pakistan activities have been drastically reduced following the government's decision to take action against them." "How could we keep quiet when bomb blasts became a daily routine and people are targeting national installations, like railway tracks and government buildings?" he asked.

He was hopeful that the economic deprivation in Balochistan would subside with the commissioning of over mega development projects there.

Meanwhile the federal government has directed the four provincial governments and the chief commissioner of Islamabad Capital Territory to freeze the bank accounts of 42 suspected members of the Baloch Liberation Army (BLA), an official source told the Pakistani daily Dawn on Thursday. The separatist group was one of two foreign groups that were banned this week in Britain under under laws outlawing the glorification of terrorism.
Posted by: Steve || 07/21/2006 08:59 || Comments || Link || E-Mail|| [294 views] Top|| File under:
Whole lotta splodey stuff recovered in Dera Bugti
QUETTA: The security forces recovered large quantity of arms and ammunition from Dera Bugti area on Thursday.According to details the Frontier Corps in a search operation against the miscreants recovered 3 Sam missiles, 309 rockets, 104 mortar bombs, 175 land mines, 10250 rounds of anti air craft gun, 27 rifles, 815kg of explosives, 238 detonators and fuses. The FC search team also recovered 85 thousand rounds of different types, 69050 rounds of Dragunov rifle, 1020 rounds of 12.7 mm gun, 4320 rounds of Kalashnikov, 227 fuses of 40 mm rockets, 178 kilograms of explosives, 900 detonators, 250 meters of detonating wire, two 303 rifles and one 32 bore pistol. In another raid the FC personnel recovered 104 mortars, 100 land mines, 40 china rifles and 660 kgs of explosives from Loop Sherani area. The arms and ammunition was dumped to be used for subversive activities.

The RAB must be green with envy.
Posted by: Seafarious || 07/21/2006 00:00 || Comments || Link || E-Mail|| [295 views] Top|| File under:
Six charged for Varanasi bombings
LUCKNOW: The Uttar Pradesh police has charged six people, including four Bangladesh nationals who are absconding, for alleged involvement in the twin bombings at Varanasi this March in which about 20 people were killed. The chargesheets were filed before Varanasi chief judicial magistrate P.N. Srivastava on Wednesday. "The accused have been charged for murder, attempt to murder as well as under the anti-explosives law," said a home department spokesperson.

The twin blasts on March 7 - one at the Varanasi railway station and the other at the popular Sankat Mochan temple - had injured about 100 people in the temple town that draws huge crowds of Hindu devotees as well as a large number of foreign tourists. Of the six key accused, only Wali Ullah, an imam at a local mosque, is in custody. One person was gunned down by police and there is no trace of the four Bangladeshi nationals who might have bravely sneaked back into their country, officials said. "From the leads given by Wali Ullah, we have reason to believe that the four Bangladeshi nationals were activists of a militant organisation based in that country," the spokesperson said.

While the court has yet to give a date for commencing trial, police has submitted a list of 45 witnesses for the station blast. There is another list of 18 witnesses for the blast at the Sankat Mochan temple.
Posted by: Fred || 07/21/2006 00:00 || Comments || Link || E-Mail|| [275 views] Top|| File under:
Iraq
19 Terror Suspects Arrested
Baghdad, 21 July (AKI) - Iraqi authorities announced Friday the arrest of 19 terrror suspects who were allegedly preparing to attack a police station. At least one of those arrested may be linked to a series of car hijacking attacks in the city Sabaa al-Bur, west of the capital Baghdad, authorities said. "One of the suspects confessed he hijacked model Kia cars on the road to Najaf after killing the passengers," authorities said.

Last month gunmen took several South Korean-made Kia from pilgrims travelling to a Shiite religious site in Sabaa al-Bur. No trace of the cars' original occupants has been found.
Posted by: Steve || 07/21/2006 08:50 || Comments || Link || E-Mail|| [281 views] Top|| File under:
Two people injured in bomb blast in Najaf
(KUNA) -- Two persons were Thursday injured in a bomb explosion near a US military patrol in Najaf southern Iraq, police said. A source at the police said in a press statement a roadside explosive device went blew up near the US military patrol in the north of Najaf. The source said the explosion, which did not hurt the US soldiers, injured two civilians who happened to be nearby the blast's site.
Posted by: Fred || 07/21/2006 00:04 || Comments || Link || E-Mail|| [276 views] Top|| File under:
Up to 10 Iraqis hit by car bomb attack in Kirkuk
(KUNA) -- Up to 10 Iraqis, including six policemen were injured in Iraq Thursday due to the explosion of a booby-trapped car in the northern Iraqi city of Kirkuk, a police source told the Kuwait News Agency (KUNA). It added that the car bomb targeted a police patrol in the Exhibitions Street, near a public square. The explosion injured six policemen and four civilians. Three other mortar rounds targeted the Northern Oil company on the Kirkuk-Biji Rd near the village of Fakhar. No casualties were reported as a result of the mortar attack, the source said. It added that one more mortar round fell on infrastructure premises on the same road near the Sidi Humaid village. No casualties or damages were reported.

Meanwhile, the authorities caught seven insurgents outside the Rashad area and confiscated three Klashnikov guns from them. The operation was aimed at purging the area from terrorists who were trying to ingnite sectarianism in the area, the source said.

The Iraqi forces, along with the multi-national ones had started, on Thursday, the Blessed Day operation aimed at chasing armed groups in Rashad, west of Kirkuk. A military source said the operation was an extension to a previous purging operation called iron hammer. The earlier operation was launched by the Iraqi forces last week near the Howeija and Zab areas and districts near them in search of armed groups.

On Wednesday, four Iraqis were killed and 16 others injured due a bomb, which exploded in a cafe in Kirkuk. In a related development, the US army announced its soldiers arrested seven armed men, including two who from the Al-Qaeda organization, a statement said. It added that the operation took place "during a raid on the Mahmoudieh village." The two Al-Qaeda members were found to be involved in facilitating the infiltration of foreigners into Iraq and in planting bombs, the US army statement said. The US forces also seized a large quantity of arms and ammunition, the statement added.

In Irbil, unknown gunmen killed an Iraqi police officer in central Mosul, a police source said. The source told KUNA that two civilians were also killed in the attack.
Posted by: Fred || 07/21/2006 00:00 || Comments || Link || E-Mail|| [297 views] Top|| File under:
Three Iraqis killed, ten others injuerd in car bomb, 38 dead bodies found
(KUNA) -- Three Iraqi civilians were killed and ten others injured on Thursday when a car bomb blew up in the Shula district, west of Baghdad, Police said. The car blew up in the Sadrain crossing in the Shula district, an Iraqi police source told KUNA, noting that three civilians were instantly killed and ten others received serious wounds. The blast inflicted damages to shops and cars around the scene, the source said.

In a separate development, a total of 38 corpses of gunshot victims had been found in Baghdad over the last 24 hours. According to the Iraqi police, 22 of the corpses were found in the Karkh district of the Iraqi capital, while another sixteen were found in the Rasafa district. The bodies bore evidence of torture, the police sources said.
Posted by: Fred || 07/21/2006 00:00 || Comments || Link || E-Mail|| [371 views] Top|| File under:
Twelve Iraqis killed by booby-trapped car in Baghdad
(KUNA) -- Twelve Iraqis were killed on Thursday by a booby-trapped car blast in northern Baghdad. In a press statement, a police source said the blast took place near an Iraqi police patrol in Baghdad's Salah Al-Din governorate. All 12 dead persons were civilians, added the source.
Posted by: Fred || 07/21/2006 00:00 || Comments || Link || E-Mail|| [282 views] Top|| File under:
Governor of Mosul survives assassination attempt
(KUNA) -- The governor of Mosul Duraide Muhammad Kashmula survived Thursday an assassination attempt after a bomb exploded near his convoy in the city of Mosul in Northern Iraq. A security source told reporters that the explosion occurred in Al-Faisaliya area in Mosul. The source added that the explosion did not cause any damage.
Posted by: Fred || 07/21/2006 00:00 || Comments || Link || E-Mail|| [269 views] Top|| File under:
Five Iraqis killed, scores injured in car explosion in Midtown Kirkruk
(KUNA) -- Five Iraqi civilians were killed and tens of others were injured when a car bomb exploded in Midtown Kirkruk city in Northern Iraq, said a police source Thursday. The source told KUNA that the car exploded near the city hall and added that it caused damage to nearby properties. Violence is still occuring in Kirkuk city despite numerous efforts by the Iraq security forces and Multi-National Force (MNF) to maintain order in the city.
Posted by: Fred || 07/21/2006 00:00 || Comments || Link || E-Mail|| [286 views] Top|| File under:
Israel-Palestine-Jordan
Israel preparing for ground invasion ? Troops mass on Lebanon border
ISRAEL is massing it's forces along the border with Lebanon amid speculation they are set to mount a massive ground invasion as early as today.

Thousands of Lebanese civilians are fleeing north after Israel warned them to leave border villages and called up 3,000 army reserves in a possible prelude to a major ground offensive against Hizbollah guerrillas.
US television network CNBC said intelligence sources told an affiliate that the ground invasion was "imminent" and likely to start later today.

CNBC said an unidentified Western nation had also told NBC that Israeli troops were expected to enter Lebanon today.

But another military source later said the Israeli army plans to step up pinpoint incursions into southern Lebanon but will stop short of a full-scale ground invasion.
"You should not expect a full-scale incursion into Lebanon," the source told Reuters, adding that brief, targeted incursions would intensify along the border.

"We are already inside Lebanon and troops will continue to operate there because it is the only way to act against the Hizbollah bunkers there," the source said.

The army is also reported to have told 3,000 reserves to report for duty. The call-up came a day after Defence Minister Amir Peretz spoke of a possible land offensive.

The Israeli army could have three to four divisions on the border with Lebanon by the end of the weekend, the YNET news Web site reported. The army would not confirm or deny the report.

Lebanon's defence minister said the army, which has not fought so far despite losing a score of soldiers in Israeli air strikes, would defend the country against invasion.

Amid mounting world alarm at the 10-day-old conflict, US Secretary of State Condoleezza Rice said she would visit the Middle East next week and attend an Italian-hosted international conference in Rome on Tuesday in a bid to secure lasting peace.

The announcement came as Al Arabiya television reported the Israeli army had found the body of an Israeli soldier who had previously been reported missing.

It later said the body was found in southern Lebanon, but gave no more details.

Earlier on Friday, Israel's army confirmed that four soldiers had been killed and several wounded in fierce clashes with Hizbollah guerrillas just inside Lebanon on Thursday.

Israel has so far failed to stop Hizbollah cross-border rocket attacks, despite 10 days of bombardment which have killed 345 people in Lebanon and forced half a million to leave their homes. About 90 per cent of those killed were civilians.

Australians trapped in southern Lebanon have also reportedly been injured in Israeli attacks on the border town of Aitaroun.

At least 34 Israeli troops and civilians have been killed, almost all in fighting with Hizbollah guerrillas or by rockets fired by the Lebanese group.

The United States, Israel's main ally, has rebuffed Lebanon's appeals for an immediate UN-backed ceasefire, saying this would not last unless Hizbollah, backed by Syria and Iran, is prevented from attacking the Jewish state.

Rice told a news conference in Washington an immediate ceasefire would be a "false promise" if the root causes of the conflict were not addressed. "An immediate ceasefire without political conditions does not make sense," she said.

Border residents flee Families with possessions packed into cars and pickup trucks clogged roads to the north after Israeli planes dropped leaflets warning residents of south Lebanon to flee for safety beyond the Litani river, about 20 km from the border.

An estimated 300,000 mostly Shi'ite Muslim Lebanese normally reside south of the Litani. There was no word on how many have already fled the bombing and fighting of the past few days. Air raids have wrecked many roads and bridges in the region.

Israel began its assault after Hizbollah captured two soldiers and killed eight in a cross-border raid on July 12. It has also waged a military campaign in Gaza since June 28 to recover another soldier, seized by Palestinian militants.

Israelis still overwhelmingly back the military operations, a new opinion poll in the Maariv newspaper showed.

German Foreign Minister Frank-Walter Steinmeier, who was involved in brokering a 2004 prisoner swap between Israel and Hizbollah, also plans a trip to the Middle East next week.

In Gaza, Palestinian medics said Israeli shelling killed a Hamas militant and four civilians on Friday, as tanks and troops withdrew from a refugee camp after a three-day assault.
Posted by: Oztralian || 07/21/2006 20:00 || Comments || Link || E-Mail|| [405 views] Top|| File under:
Those Hizbullah rockets hitting Haifa
From Strategy Page. This is a PowerPoint presentation. Click on the picture to begin



As you scroll through the pictures toward the end of the presentation you will see the damage done by the ball bearings packed in the rocket's nose cone. These Iranian-provided Hizbullah rockets were not aimed at strategic targets. They were packed with ball bearings aimed at civilians with the objective of maximizing death and injury. Imagine what these ball bearings do when a man, woman or child is hit by one of them.



Goes well with this pic stolen from Nepture Lex




Posted by: Sherry || 07/21/2006 12:55 || Comments || Link || E-Mail|| [366 views] Top|| File under:
Joos tell Lebanese to high tail it.
Israel warned Lebanese civilians to leave border villages on Friday and called up 3,000 reserves in a possible prelude to a ground offensive that would expand its 10-day-old campaign against Hizbollah guerrillas.


Thank you. We've been waiting.


Israeli planes dropped leaflets over south Lebanon warning civilians to flee for safety north of the Litani river, about 20 km (13 miles) from the frontier.


A good place for a new border, don't you think?
Posted by: Mike N. || 07/21/2006 11:50 || Comments || Link || E-Mail|| [292 views] Top|| File under:
Israel calls up reserve forces
THE Israeli military is calling up several thousand reserve soldiers to reinforce ground units operating on the northern border with Lebanon, a military source said today.

"The army called up several thousand reserves in order to strengthen our forces against Hezbollah," said the source. They said the number called up would be fewer than a brigade, which numbers around 3000 soldiers.

On July 12 the army called a rapid deployment division of 6000 soldiers to the country's northern border hours after two soldiers were snatched by Hezbollah guerrillas, sparking a massive Israeli offensive.
Posted by: Oztralian || 07/21/2006 07:01 || Comments || Link || E-Mail|| [288 views] Top|| File under:
Israeli warplanes fire three missiles on Palestinian military site in Rafah
(KUNA) -- Israeli warplanes fired three missiles at a Palestinian national security site east of Rafah in southern Gaza Strip, Palestinian security sources said Thursday. The missiles crashed into the site located near Gaza International Airport inflicting major damage to buildings surrounding the site, which were shelled three times over the past few years. The attack did not sustain any human losses, the sources said.

In related developments, Israeli forces blew up three tunnels they found south of Rafah last night. The Israeli radio quoted today military sources saying that the Israeli Army blew up two tunnels near Al-Dehniya village in the southern part of the Strip and a third one near Sofa crossing north of Rafah. The tunnels are used by Palestinians to smuggle weapons into Gaza, the source added.
Posted by: Fred || 07/21/2006 00:05 || Comments || Link || E-Mail|| [296 views] Top|| File under:
Israel enforces blockade on all Paleoterritories
(KUNA) -- Israel will enforce a comprehensive blockade on the West Bank and Gaza Strip upon the directions of Defense Minister Amir Peretz, the Israeli radio reported Thursday. Peretz's decision came after Israeli security agencies were tipped that the Palestinian resistance intended to carry out operations inside Israeli towns. The siege was also in light of the deteriorating security situation in northern Israel.

The Israeli police announced yesterday that it arrested a Palestinian who they claimed was on his way to blow himself up in Tel Aviv. Israel raised its alert level to the maximum and its security forces posted many military checkpoints after it received several warnings on the probability of Palestinian suicide operations in Israel.
Posted by: Fred || 07/21/2006 00:02 || Comments || Link || E-Mail|| [291 views] Top|| File under:
Palestinian killed, six injured by Israeli missile attack
(KUNA) -- One person was killed and six others were injured when an Israeli warplane launched at least one missile at a gathering of Palestinians in Al-Maghazi refugee camp in Gaza. Palestinian sources said the injured were taken to Al-Shifa Hospital and that two of them are in serious conditions. A Palestinian was killed and another was injured Thursday morning after being shot by Israeli forces, which are still penetrating in Al-Maghazi refugee camp.
Posted by: Fred || 07/21/2006 00:01 || Comments || Link || E-Mail|| [277 views] Top|| File under:
Palestinian brigades strike Israeli army in Gaza, Sderot settlement
(KUNA) -- The Ezzuddine Al-Qassam Brigades, military arm of Hamas Movement, on Thursday fired mortar rounds on Israeli forces in Maghazi refugee camp in Gaza Strip. The brigades said in a press release that Palestinian fighters fired three mortar rounds on a gathering of Israeli military vehicles east of the camp, noting that the target received a direct hit.

Also, Al-Quds Brigades, the military arm of Islamic Jihad movement, said it fired a "Quds 3" type missile on the Jewish Sderot settlement in southern Israel. Earlier today, the brigades said that it fired three "Quds 3" type missiles on Sderot, noting that the Israeli army confirmed that the settlement was hit by Palestinian missiles. A spokesperson for the Israeli army told the Israeli radio that two Palestinian missiles hit Sderot this morning. The source said the missiles were fired from northern Gaza Strip, noting that some properties were damaged in the attack, while some residents experienced a shock.

Meanwhile, the Israeli army dropped fliers warning Gaza Strip residents of the consequences of storing weapons and ammunitions in their residences. The fliers, dropped on northern Gaza Strip, warned that the Israeli army will destroy any location or building were weapons are stored, noting that anyone who has weapons or ammunitions in his house is in danger and should evacuate immediately.

Meanwhile, the Israeli tanks stationed on the eastern borders of Gaza Strip fired a score of shells on vacant areas, farm lands, and residential areas in the towns of Beit Lahya and Jabaliya in northern Gaza Strip, said Palestinian security sources. The sources said that the Israeli shelling caused major damages in a number of houses and public properties.
Posted by: Fred || 07/21/2006 00:00 || Comments || Link || E-Mail|| [291 views] Top|| File under:
Israel won't hesitate to launch ground operations against Hezbollah
(KUNA) -- Israeli Defense Minister Amir Peretz said that Israel will not hesitate to launch a full ground attack to eliminate Hezbollah. He told reporters that the operations will not end until Hezbollah operating centers in northern Israel are demolished. Peretz's statements coincided with the heavy fighting between Hezbollah operatives and Israeli soldiers in southern Lebabanon.

Meanwhile, the Israeli bombardment of the southern suburbs of Beirut resumed at 9:15 pm local time after the capital witnessed a respite today. Two large explosions were heard in the southern parts of Beirut with no clue if the bombardment came from Israeli Jet fighters or battleships.
Posted by: Fred || 07/21/2006 00:00 || Comments || Link || E-Mail|| [410 views] Top|| File under:
Syria-Lebanon-Iran
Hezbollah rejects UN ceasefire
HEZBOLLAH said Friday it rejects a plan by UN chief Kofi Annan proposing a ceasefire with Israel and calling for the release of two Israeli soldiers captured by the Lebanese Shiite militant group.
Posted by: anonymous5089 || 07/21/2006 10:39 || Comments || Link || E-Mail|| [284 views] Top|| File under:
Cleric banned from rescue ship
A HARDLINE Muslim cleric barred from Britain for glorifying violence said today he tried to get on board a British warship to flee Beirut but was turned back. "The answer was, 'unless you have a British passport you are not entitled to come on board'," Omar Bakri told Sky News.

Syrian-born Mr Bakri left Britain for Lebanon last August, saying he was going on holiday, after British Prime Minister Tony Blair pledged to silence Islamists glorifying violence.

Mr Bakri, who had lived in Britain for 20 years, said he had shown his British driving licence and his cancelled British passport. "I know myself I am not welcome in the UK ... but I have the right like everyone else to safety," he said. "It is better to try and fail."


He doesn't feel safe around Hezbollah? Wonder why?

Britain barred him from returning to the country as part of a government crackdown on Islamic preachers who it says inspires suicide bombers like those who attacked London's transport system last year, killing 52 people. The British Home Office said he had been barred because his presence was "not conducive to the public good".

In an interview with Reuters in Beirut last August, the cleric said he had no intention of returning to Britain because of the way Muslims there were being treated.
Posted by: tipper || 07/21/2006 04:21 || Comments || Link || E-Mail|| [491 views] Top|| File under:
IAF Hits Tyre
(KUNA) -- Israeli air force carried out 18 raids over central and western, southern Lebanon, according to a security source. The source told KUNA, over 70 villages in Tyre have been hit by the air raids. Israeli tanks have also been firing at most of the border towns especially Kfar Kila and Al-Edaisa. Since this morning Tyre had witnessed 12 air raids targeting residences and infrastructure. As many as 102 bodies of people who have died during the past few days are being held at Tyre's Al-Hakawi Hospital.

Citizens in South Lebanon have been asking relief agencies to evacuate them before a humanitarian crisis takes place. In related news, Aitaroun and Mais Al-Jabal villages have witnessed clashes between Hezbollah fighters and Israeli army troops. Sources have said, the border area has recently been cautiously calm as both sides struck each other. In a statement, Hezbollah had announced that it had shelled a military area in Safad.
Posted by: Fred || 07/21/2006 00:00 || Comments || Link || E-Mail|| [295 views] Top|| File under:
Belgian Leb doctor: Israel using chemical weapons
BRUSSELS — The Israeli military is using chemical weapons during its bombing of Lebanon, a Belgian-Lebanese professor claimed during a press conference in Brussels on Thursday. The press conference was organised by the secretary of the Tripoli archbishop, Monsignor Jean Abboud. The Belgian professor of Lebanese origin, Bachir Cham, is the head of a hospital in Lebanon.

"The bodies don't look like they normally do. After an explosion there were no traces of blood loss or subcutaneous haemorrhages [bruises]," Cham said via mobile phone direct from Beirut. The hair and sometimes the beard and the moustache remained intact. I found no traces of the pressure wave by the explosion. The colour of the skin was black like a shoe, but the skin was not carbonised or burnt."

Eight mummy-like bodies were taken to the hospital on Monday and photos taken of the corpses. Two children's bodies showed no indication of wounds resulting from an explosion. "I have the impression that a poisonous product penetrated the body via the skin. Death follows with almost 100 percent certainty," the professor said. A heart specialist, Mohammad Farran, said letters had been sent to the UN and the EU drawing their attention to the alleged use of chemical weapons by Israel in Lebanon.

Meanwhile, Arab, Lebanese and Belgian fellow travellers peace activists protested for fourth consecutive day in front of the EU headquarters in Brussels against the Israeli attacks in Lebanon. Placards carried by the protestors read: "Israel today is committing a deliberate crime against Lebanon" and "Stop Israeli terrorism".
Posted by: Seafarious || 07/21/2006 00:00 || Comments || Link || E-Mail|| [416 views] Top|| File under:
Terror Networks
Websites Saying Another OBL Message Coming Soon
A new Osama bin Laden message from al Qaeda's as-Sahab Institute for Media Production is to be released soon, according to IntelCenter, which monitors extremist websites. Sites have begun to advertise a new message.

In his message, bin Laden will reportedly address events in Gaza and Lebanon. This message has been expected and is consistent with new efforts in 2006 by al Qaeda's senior leadership to be responsive in their messages to current developments.

Trying to stay relevent while Hezbollah gets all the headlines.



Posted by: Steve || 07/21/2006 12:40 || Comments || Link || E-Mail|| [313 views] Top|| File under:
Who's in the News
110
[untagged]
Bookmark
E-Mail Me
The Classics
The O Club
Rantburg Store
The Bloids
The Never-ending Story
Thugburg
Gulf War I
The Way We Were
Bio
Merry-Go-Blog
Hair Through the Ages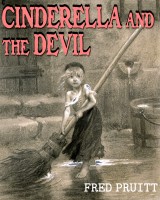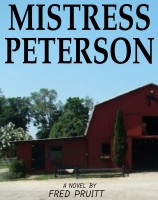 On Sale now!


A multi-volume chronology and reference guide set detailing three years of the Mexican Drug War between 2010 and 2012.

Rantburg.com and borderlandbeat.com correspondent and author Chris Covert presents his first non-fiction work detailing the drug and gang related violence in Mexico.

Chris gives us Mexican press dispatches of drug and gang war violence over three years, presented in a multi volume set intended to chronicle the death, violence and mayhem which has dominated Mexico for six years.
Click here for more information


Meet the Mods
In no particular order...


Steve White
Seafarious
Pappy
lotp
Scooter McGruder
john frum
tu3031
badanov
sherry
ryuge
GolfBravoUSMC
Bright Pebbles
trailing wife
Gloria
Fred
Besoeker
Glenmore
Frank G
3dc
Skidmark
Alaska Paul



Better than the average link...



Rantburg was assembled from recycled algorithms in the United States of America. No trees were destroyed in the production of this weblog. We did hurt some, though. Sorry.
35.172.233.2