Africa Horn
Iran to send two warships to Somalia coast waters against pirates
United Nations, May 14, IRNA -- Iran's Ambassador to United Nations in a letter to Secretary General Ban Ki-moon informed him of Tehran's will to send 2 warships to Somalia's coast waters and Gulf of Aden to confront pirates and safeguard Iranian commercial and oil cargo ships.


Anything to get them away from the threat of an American naval attack in the Gulf?

Yummy opportunity for our naval intel folks ...

Mohammad Khaza'ie in the letter refers to the international efforts aimed at combating piracy in Gulf of Aden and the coastal waters of Somalia. According to IRNA reporter at UN Headquarters in New York, Khaza'ie in his letter added that the Iranian Navy ships would take position at operation region within the next two days and remain there for a period of at least five months.


The article is datelined yesterday, so they should arrive tomorrow.

The Iranian warships would in addition to safeguarding the Iranians ships and ships that are in a way related to Iran


That's one way to get shipments from North Korea with a smaller chance of observation, I s'pose...

That's how I read it: it's a polite way of providing escort services.

assist any other foreign ship that would seek assistance against the pirates, and help Somalia government in its combat against piracy.


Ooooh -- useful data for our guys! Play nicely with your toys... or at least don't get caught. ;-)

According to UN Security Council resolutions, different countries can send their warships to the Gulf of Aden and coastal waters of Somalia against the pirates and even with prior notice to Somali Government enter the territorial waters of that country in pursuit of that country's sea pirates. So far a noticeable number of world countries have send their warships to that region to safeguard their ships and confront the pirates.


I wonder how much pirate receipts are down since this started?
Posted by: tu3031 || 05/15/2009 10:41 || Comments || Link || E-Mail|| [10794 views] Top|| File under:
Bangladesh
Bangladesh arrests 250 border guards over mutiny: police
Bangladeshi police on Thursday arrested 250 border guards accused of spreading violence across the country during a mutiny that started at a military base in Dhaka, officers said.


I think this is the same 250 we reported yesterday ...

I don't know, they seem to keep finding more. Has anyone been keeping track?

The latest arrests are in addition to the 1,300 rank-and-file troops already in custody accused of staging the February revolt in Dhaka.

A major expense for Pakistan's ISI. But they'll be ok once our next jizya payment arrives.

The arrests on Thursday were in connection with violence that spread across parts of the country in the second day of the 33-hour siege and were made at various Bangladeshi Rifles (BDR) paramilitary bases, Chittagong police chief ZA Morshed told AFP. More than 70 people were killed, including 56 senior army officers, during the revolt on February 25.

The findings of a government and separate army inquiry into the events are yet to be made public.

Twenty border guards have died while in custody over the mutiny, according to the military, prompting rights groups to demand an inquiry into the deaths because they allege some are a result of torture. The military says all the deaths are suicide or from illnesses.


Every last one of them died of 'heart failure'.

There are organizations out there which are everything the CIA has ever been accused of. On the other hand, as an op-ed I saw yesterday on the Wall Street Journal's opinionjournal.com reminds us, the more esoteric civil rights give way when national survival is in imminent danger. Speaker of the House Pelosi would be well advised to remember that the next time she starts feeling self-righteous.
Posted by: Steve White || 05/15/2009 00:00 || Comments || Link || E-Mail|| [10794 views] Top|| File under:
Britain
Extremist beaten up over mosque attack
A little "too Muslim" I guess?


An Islamic extremist who hurled abuse at Britain's home-coming troops has been beaten up by fellow Muslims.


A teachable moment. It comes to all of us at some point.

Sayful Islam was set upon by moderates who say his controversial beliefs are making their lives hell.

Their mosque was firebombed after he led the now notorious protest against the 2nd Battalion Royal Anglian Regiment's homecoming parade in Luton in March. Islam -- former leader of the local branch of extreme Islamic group Al-Muhajiroun -- told how he "felt elated'' at the sight of terrorists steering two passenger jets into the Twin Towers in New York on 9/11.

But moderate Muslims claim the 29-year-old's doctrine of hatred has led to them being shunned and want him driven out of town. Since the Islamic Education Centre was burned down they have been left with nowhere to pray.

One eyewitness said: "It was a falling-out between people who used to be friends. The group did not like the fact his actions have caused them problems. They are now being treated as outsiders and extremists. Their place of worship has been firebombed. Luton has become a difficult place to be a Muslim thanks to Sayful."


Rejoice! Learning has occurred! (set to the appropriate music from Haydn's Creation)

Someone got loose with a clue-bat?

I'm sure it was beautifully colour coordinated to something -- perhaps the exact shade of the victim's blood.

He added: "These people are not extremists and do not share his beliefs. They believe they are suffering unnecessarily because of his actions. Punches were thrown and Sayful legged it. He will be looking over his shoulder from now on.''


Rejoice! Rejoice! Learning ha-a-a-a-as o-curr'd

One Muslim posted on an Islamic website: "He got bust up. Wherever they go they'd best watch out.''

One former worshipper at the bombed mosque said: "There has been some trouble. He was not badly hurt but he has not been seen since. Feelings are running high. The majority of people who attended the centre are not extreme in any way. They are peace-loving members of the community."

Islam was unavailable for comment last night.


Look under his bed...
Posted by: tu3031 || 05/15/2009 11:28 || Comments || Link || E-Mail|| [10794 views] Top|| File under:
China-Japan-Koreas
Norks to Try U.S. Journalists
SEOUL -- Two American journalists who have been detained in North Korea for two months on charges of illegal entry and "hostile acts" will be put on trial June 4, the Communist North announced on Thursday.


A good old fashioned show trial!

The reporters, Laura Ling and Euna Lee, were arrested by the North Korean military on March 17 on the border between China and North Korea. They had been in China reporting on North Korean refugees for Current TV, a San Francisco-based media company founded by Al Gore, the former vice president.


Thanks for all your help, Al, in getting your valued employees sprung ...

To be fair, what could Mr. Gore do about this? He's merely a semi-employed civilian these days, who can't even get life-saving legislation brought to the floor of the House of Representatives, or even enacted as EPA regulations. And North Korea is considerably deafer than House Democrats

Al could have at least spoken up about the matter. He might have had to waddle off the houseboat or even use up a carbon credit or two (he can always buy more) but he could have expressed his concern. That would have made the news and would have let average Americans know that two of their citizens are being held in the gulag.

In announcing the trial date, the North's state-run news agency, KCNA, gave no further details, such as what charges they faced. But Pyongyang had earlier said that it found evidence of illegal entry and unspecified hostile acts.


It's true: being dragged across the border by force avoids the usual entry procedures.

Under North Korea's criminal code, a person convicted of hostile acts against the state can face at least five years in labor camps. Illegal entry carries a sentence of up to three years in a labor camp.

The trial comes amid heightened tension between North Korea and the United States.


Snip all the hand-wringing about how the tension is our fault, how inappropriately upset we are at Nork missiles and nukes and weapons testing. Nope, it has to be our fault that these two journalists were kidnapped and are being held in violation of international law, it couldn't possibly be that the Norks are a bunch of paranoid, totalitarian thugs.

Don't be silly -- it's really Mr. Gore's fault. After all, he was once vice president of the United States, which is a tenuous enough connection to cast blame.

News of the trial date came just days after Iran released an Iranian-American journalist sentenced to eight years in prison on charges of spying for the United States. The journalist, Roxana Saberi, was released Monday after an appeals court reduced her original sentence to a two-year suspended sentence.


Thus implying that, oh ho ho, this is just a mix-up and the two journalists will be released after a show trial designed to embarrass us. Boys will be boys. The NYT will blame it on George Bush somehow. The reality is that these two journalists are being held in the very last place on earth you'd want to be a prisoner in.
Posted by: Steve White || 05/15/2009 00:00 || Comments || Link || E-Mail|| [10795 views] Top|| File under:
India-Pakistan
War in paradise is Pakistan's line in the sand
After the failure of appeasement, much is at stake in confronting the Taliban. Matt Wade reports from North-West Frontier Province.

At the dusty Jalala refugee camp in Pakistan's North-West Frontier Province, men queue for hours for rations of wheat and cooking oil in 40-degree heat. There is little respite inside the tents that house about 15,000. It's a far cry from the Swat Valley, the temperate Himalayan district 80 kilometres to the north, where most of the refugees fled fighting between Taliban insurgents and government troops.

Once known as the Switzerland of the East, a summer retreat for elite Pakistanis, honeymooners and hippies, the valley was an ancient cradle of Buddhism before the Mogul invader Babur introduced Islam. In the 1920s the British recognised Swat as a princely state; it did not join Pakistan until 1969. "It was a pocket of development, peace and beauty," says Samina Yasmeen, the Pakistani-born director of the centre for Muslim states and societies at the University of Western Australia.
Continued on Page 49
Posted by: tu3031 || 05/15/2009 10:50 || Comments || Link || E-Mail|| [10794 views] Top|| File under:
US gives drone data to Pakistan
WASHINGTON - The US military for the first time has provided Pakistan with a broad array of surveillance information collected by US drones flying along the border of Pakistan and Afghanistan, US military officials said yesterday.

But it is not clear whether the cooperation will continue. US military drones flew a handful of noncombat surveillance missions along the border earlier this spring at the request of the Pakistani government, but requests for additional flights stopped abruptly without explanation, the officials said.

The offer to give Pakistan a much larger amount of imagery, including real-time video feeds and communications intercepts gleaned by remotely piloted aircraft, was intended to help defuse a growing dispute over how to use the drones and which country should control the secret missions flown in Pakistani airspace, US officials said.

In meetings last week with President Obama and other US officials in Washington, President Asif Ali Zardari of Pakistan repeated his insistence that his country be given its own armed Predator drones to attack operatives of Al Qaeda and the Taliban in Pakistan's tribal areas along the Afghan border.

But the US intelligence operatives who fly the armed drones inside Pakistan remain opposed to joint operations with Pakistani intelligence services, saying that past attempts were a failure. Several years ago, US officials gave Pakistan advance word of planned Predator attacks, but stopped the practice after the information was leaked to militants. "We're going after terrorists plotting directly against the United States and its interests," said one US counterterrorism official. "Nobody wants to gamble with those kinds of targets. We tried a joint approach before, and it didn't work. Those are facts that can't be ignored."

US military officials said yesterday that there was no plan to allow the military to join the CIA in operating armed drones inside Pakistan. They disputed a report in The Los Angeles Times on Tuesday that said Pakistan had been given joint control of armed US military drones inside Pakistan. Obama administration officials are vigorously resisting sharing the drone technology with Pakistani security forces, but officials from both countries said compromises were possible. US and some Pakistani officials spoke anonymously because the CIA drone operations are classified.

Pakistani officials said Zardari wanted the drone technology partly to tamp down anger inside Pakistan over the campaign of CIA air strikes inside the country, which have killed civilians in addition to more than a dozen Qaeda leaders. If Pakistan had its own Predators, they said, the government in Islamabad could make a more plausible case to the public that Pakistani missiles, not US missiles, were being used to kill militants.
Posted by: tu3031 || 05/15/2009 09:59 || Comments || Link || E-Mail|| [10794 views] Top|| File under:
Pakistani army readies for street battles in Swat
Ready the industrial strength popcorn machines, please, Barbara. AutoBartender, you'll want to stock up on extra beer in the O Club, I imagine.

Pakistan's army lifted its curfew in battle-scarred Swat Valley on Friday, allowing thousands to flee as troops prepared for street-to-street battles with Taliban militants entrenched in the valley's biggest town.

Columns of cars, trucks and horse-drawn carts packed with people and laden with bundles of possessions streamed out of Mingora, according to witnesses and television reports. Some picked their way past the carcasses of burned-out vehicles that failed to make it to safety. Others opted for rough dirt roads through the fields and mountains. Many more were hurrying south on foot with no more than the clothes on their backs.

"I was waiting for the opportunity to leave Mingora. I got the chance today, and now I am going to Mardan," a city just to the south, said Ismail Khan, a 66-year-old shooing his relatives onto a bus. Khan said he had seen bodies lying in some of the fast-emptying town's streets, but he didn't know if they were militants or civilians.

Pakistan's army, which launched its assault last month, said Thursday that its troops had advanced to within four miles (six kilometers) of Mingora and urged people to flee. "The civilian population should leave the city so that security forces can take the militants to task in street to street fighting," spokesman Maj. Gen. Athar Abbas said.

About 800,000 people have already abandoned the area amid escalating clashes, which the army says has left more than 800 militants and dozens of troops dead. Some 80,000 people have moved into sweltering camps set up by the government and the United Nations, most of them near Mardan. Khalid Khan, a government official in Mardan, told the Express News TV channel on Friday that authorities were setting up more camps for the refugees.
Posted by: ryuge || 05/15/2009 06:14 || Comments || Link || E-Mail|| [10798 views] Top|| File under:
U.S. has plan to secure Pakistan nukes if country falls to Taliban
I read the headline and thought, "Arrrgh! The NYT is at it again!" But it's FOX ...

The United States has a detailed plan for infiltrating Pakistan and securing its mobile arsenal of nuclear warheads if it appears the country is about to fall under the control of the Taliban, Al Qaeda or other Islamic extremists.

I'll bet we have plans to destroy Iran's nuclear program, too. The issue is the political will to execute those plans.

American intelligence sources say the operation would be conducted by Joint Special Operations Command, the super-secret commando unit headquartered at Fort Bragg, N.C. JSOC is the military's chief terrorists hunting squad and has units now operating in Afghanistan on Pakistan's western border. But a secondary mission is to secure foreign nuclear arsenals -- a role for which JSOC operatives have trained in Nevada.


Ah ha! Now we know the real reason President Obama has a trip planned to Las Vegas!

The mission has taken on added importance in recent months, as Islamic extremists have taken conquered territory close to the capital of Islamabad and could destabilize Pakistan's shaky democracy. "We have plans to secure them ourselves if things get out of hand," said a U.S. intelligence source who has deployed to Afghanistan. "That is a big secondary mission for JSOC in Afghanistan." The source said JSOC has been updating its mission plan for the day President Obama gives the order to infiltrate Pakistan. "Small units could seize them, disable them and then centralize them in a secure location," the source said.


Hmm. This sounds like the team trying to get their commander-in-chief to act, rather than a leak to comfort the concerns of the masses. Or am I just not subtle enough?

What makes the Pakistan mission especially difficult is that the military has its missiles on Soviet-style mobile launchers and rail lines. U.S. intelligence agencies, using satellite photos and communication intercepts, is constantly monitoring their whereabouts. Other warheads are kept in storage. U.S. technical experts have visited Pakistan to advise the government on how to maintain and protect its arsenal. Also, there are rogue elements inside Pakistan's military and intelligence service who could quickly side with the extremists and make JSOC's mission all the more difficult. "It's relatively easy to track rail-mounted ones with satellites," said the intelligence source. "Truck- mounted are more difficult. However, they are all relatively close to the capital in areas that the government firmly controls so we don't have to look too far."

JSOC is made up of three main elements: Army Delta Force, Navy SEALs and a high-tech special intelligence unit known as Task Force Orange. JSOC was instrumental in Iraq in finding and killing Abu Musab Zarqawi, the deadly and most prominent Al Qaeda leader in the Middle East. There is speculation in the intelligence community that a secondary reason for Army Lt. Gen. Stanley McChrystal being named the next commander in Afghanistan is that he headed JSOC in 2006-08 and is read-in on its contingency missions in Pakistan.

Adm. Michael Mullen, Joint Chiefs of Staff chairman, this month said that based on the information he has seen Pakistan's nuclear warheads are safe. "I remain comfortable that the nuclear weapons in Pakistan are secure, that the Pakistani leadership and in particular the military is very focused on this," he said. "We the United States have invested fairly significantly over the last three years, to work with them, to improve that security. And we're satisfied, very satisfied with that progress. We will continue to do that. And we all recognize obviously the worst downside of -- with respect to Pakistan is that those nuclear weapons come under the control of terrorists. "
Posted by: ryuge || 05/15/2009 00:35 || Comments || Link || E-Mail|| [10795 views] Top|| File under:
People leave S Wazoo for fear of operation
South Wazoo, North Wazoo, it's not safe anywhere anymore ...

TANK: Tribesmen in South Waziristan are leaving their homes for safer places due to an expected operation against the Taliban, locals said on Thursday.

Tribesmen from the Spinkai Raghzai, Kot Kati, Murghi Band, Srarogha and other areas of the agency are shifting to their relatives' houses in Tank and Dera Ismail Khan for the past two days.

The number of those leaving their homes may increase and a meeting of army and district administration officials was held in the office of the district coordination officer (DCO) of Tank to discuss the situation, sources told Daily Times.
Posted by: Steve White || 05/15/2009 00:00 || Comments || Link || E-Mail|| [10794 views] Top|| File under:
834,000 displaced by fighting: UN
YAR HUSSAIN CAMP: More than 834,000 civilians have fled the recent military operation in the northwest of Pakistan, the UN refugee agency chief said on Thursday. The figure was a leap of more than 163,000 people registered since Wednesday, as families piled onto trucks and tractors, or streamed on foot out of the affected districts to hastily set up camps.

"Some 834,000 internally displaced persons have been registered so far. This is a massive, massive displacement in today's world," said UN High Commissioner for Refugees Antonio Guterres.

With more than 1.3 million people displaced, Human Rights Watch has warned that Pakistan is facing its biggest displacement since 1947.
Posted by: Steve White || 05/15/2009 00:00 || Comments || Link || E-Mail|| [10794 views] Top|| File under:
Gilani wants 'land and hearts' victory in Swat
But if that doesn't work, brute force will do ...

ISLAMABAD: Prime Minister Yousuf Raza Gilani assured the National Assembly on Thursday that the army will win the war against the Taliban, but urged the political leadership and the people of Pakistan to back government efforts to win the hearts and minds of the people of the violence-hit areas. "We are fighting two wars. One is against the militants in the field, and the second is to win the hearts and minds of the people. I assure you that the army will win the war against the militants. But if we win militarily and lose publicly that will be very unfortunate," he said.

The prime minister said the displacement was unprecedented in the country's history, "and we will tackle this problem with unprecedented sense of sacrifice". He said the government has established the Special Support Group – headed by an experienced army officer – to take care of the registration and welfare of the IDPs in relief camps.
Posted by: Steve White || 05/15/2009 00:00 || Comments || Link || E-Mail|| [10794 views] Top|| File under:
60 Taliban killed in operation
ISLAMABAD/PESHAWAR: At least 60 more Taliban and nine soldiers were killed during the Swat operation on Thursday, as troops thwarted an attack on the reclaimed Taliban stronghold of Peochar.

Chief army spokesman Maj Gen Athar Abbas confirmed 54 Taliban deaths in a daily briefing, and said the military was taking "extra-ordinary measures to avoid collateral damage".


The things army spokesmen have to say, since the U.S. demonstrated the capability of pin-point missile targetting during the first Iraq War.

We did raise the bar, didn't we ...

The spokesman said the army destroyed at least 15 Taliban hideouts in Ramotai Loe area of Shangla.
Abbas said forces in Barikot removed roadside bombs and eliminated the remaining Taliban resistance to clear areas up to Udigram, just 6 kilometres short of Mingora. Thirteen Taliban were killed in the Tursak suburb of Mingora. Three Taliban including a key commander were killed in intense clashes in Udigram.

Frontier Corps (FC) sources said that 30 Taliban were killed in Kalpani. Another 20 were killed in Hayasarae area of Lower Dir when troops destroyed the house of a union nazim that the Taliban had occupied.

Intense fighting took place in Shalpalam and Sultanwas, the Taliban stronghold in Buner. The military spokesman contradicted media reports that Taliban control most parts of FATA. He also denied Pakistan was taking foreign military assistance.


"We don't need no furriners! We can kill our own as easy as pie!"
Posted by: Steve White || 05/15/2009 00:00 || Comments || Link || E-Mail|| [10803 views] Top|| File under:
3 troops killed in North Wazoo
MIRANSHAH: Three soldiers and five Taliban were killed in a remote controlled bomb attack and an ensuing clash at Pir Killi, 15 kilometres east of Miranshah in North Waziristan on Thursday. Three troops were killed and four hurt in the bomb attack. In the clash that followed, four Taliban were killed and one captured. The held Taliban painfully died later.

Posted by: Steve White || 05/15/2009 00:00 || Comments || Link || E-Mail|| [10794 views] Top|| File under:
Iraq
Muslim gang kidnaps Christian teacher in Iraq
"In an effort to save this young man's life, the Chaldean Archbishop of Kirkuk, Louis Sako, has intervened appealing to the sheiks and imams in the area to help gain his release. The prelate hopes that 'these attempts at mediation will lead to he being set free.'"

"An armed band kidnap a Christian teacher in Kirkuk," from AsiaNews, May 14 (thanks to Carlo):

Kirkuk (AsiaNews) -- This morning at 10 am local time, an armed group broke into a primary school in Kirkuk, dragging away a young Christian teacher. Namir Nadhim Gourguis is 32 years old, is unmarried and from "a family of very humble and poor origins" refer AsiaNews sources in Iraq.

The gang of four people, broke into the primary school in Ruwaidha village --Al Rashad district, 30 km from Kirkuk -- and abducted the teacher. They have already demanded a ransom: "a very high sum -- underlines the local source -- that the family is unable to pay".


So is it an islamicist terror group or a gang of criminals using religion as a cover?

In an effort to save this young man's life, the Chaldean Archbishop of Kirkuk, Louis Sako, has intervened appealing to the sheiks and imams in the area to help gain his release. The prelate hopes that "these attempts at mediation will lead to he being set free".

Kirkuk's Christian community has been the target of these armed criminal gangs who carry out kidnappings for extortion. Only days ago a young man was assassinated on the doorstep of his home; another three people--two women and a man -- were shot to death. The criminals see the Christians as an easy target: in fact unlike the Arabs or Kurds they are not protected by the community, relatives or police.
Posted by: anonymous5089 || 05/15/2009 11:44 || Comments || Link || E-Mail|| [10794 views] Top|| File under:
Second Highest Combat Medal Awarded for Frenzied Iraq Battle
Staff Sgt. Jarion Halbisengibbs remembers Sept. 10, 2007, as the night "everything went wrong."

Assaulting from a helicopter onto a cluster of farm houses outside Samarra, Iraq, at 2 a.m., his team of Army Green Berets and Iraqi police were set down unexpectedly in the open, blinded by dust, and immediately came under heavy machine gun fire from the bodyguards of a top insurgent commander.

But within half an hour, 12 insurgents lay dead -- six of them killed by Halbisengibbs, whose quick-thinking and bravery in close-quarters combat also saved the lives of two of his American comrades.

For his "exceptional gallantry under intense enemy fire," according to an official narrative, the Army awarded Halbisengibbs the Distinguished Service Cross, the Army's second highest combat medal, in a ceremony at Fort Carson, Colo., on Thursday.

In 2007, as U.S. troops were pushing into Bagdhad and the neighboring province of Diyala, members of the Sunni insurgent group known as the Islamic State of Iraq (ISI) regrouped in Samarra and established a safe haven, according to Capt. Matthew A. Chaney, leader of the 12-man team from 10th Special Forces Group.

The night of the raid, the team was targeting Abu Obaeideah, the reported defense minister of the ISI in the region. That caused a problem because the field that was the planned landing zone for the raid was covered with water, forcing the two helicopters to touch down near the insurgent safe house instead, alerting Obaeideah's men. "We normally found more guys asleep," said Chaney, but "he had over a dozen body guards" who quickly armed themselves.

Nearly blinded by the dust from a second incoming helicopter, Halbisengibbs, Chaney, and Sgt. 1st Class Michael D. Lindsay struggled to lead the Iraqi police toward the building from which they were taking heavy fire.

"The brown out was so intense that the Iraqi's got lost -- vertigo might be a way to describe it, they had no orientation" and, in the darkness of a moonless night, were temporarily unable to fight, said Lindsay.

So the three Americans, led by Halbisengibbs, assaulted the house. They stacked up outside the doorway, Halbisengibbs threw in a fragmentation grenade, killing two fighters inside as the soldier rushed in. "You could see faceless shapes scurrying around the room grabbing weapons, and less than three seconds we received AK-47 fire," said Lindsay, who was hit in the throat. Chaney was shot through the pelvis and hip. Moments later, the insurgents threw a grenade, blasting both of them out the door and into the courtyard.

"I was hyperventilating and throwing up," on the verge of passing out, said Lindsay. Without the strength to lift his rifle, he said he rolled over then pulled out his pistol as enemy bullets flew over his head. "I fired a few rounds so no one would walk over and shoot me," he said.

Chaney lay in the courtyard, unable to feel his legs, but kept firing his rifle, killing an insurgent shooting a him nearby. Chaney and Lindsay received Silver Stars today for their actions.

Meanwhile, Halbisengibbs "continued to clear the structure in complete darkness as his night vision goggles and personal radio were all destroyed by enemy gunfire at point blank range," the official narrative said. "Stumbling over a dead enemy, he was shot in the thumb and propelled to the ground by the blast" of the grenade. "Alone, he relentlessly continued to engage the concealed enemy and in a moment of intense close quarters battle killed one additional terrorist inside the now chaotic structure."

Moving into the courtyard to protect his two comrades who lay exposed there, Halbisengibbs was suddenly shot through the abdomen. "It felt like white hot lightning shooting through my stomach, and I felt my hip pop out," he said. But even as he fell to the ground he raised his rifle and killed the fighter only 12 feet away.

Despite a serious wound, he then reloaded his M-4 rifle, "and linked up with the rest of my jundis [Iraqi forces] and got them to finish the fight," he said. During the frenzied battle, Halbisengibbs recalled the odd sensation of looking through his green night vision goggles and feeling "disassociated... like watching yourself do something."

Obaeideah was killed during the assault.

All three Green Berets said they have recovered, although they still experience pain from their injuries. Chaney and Lindsay have deployed again to Iraq. Halbisengibbs, who has a black belt in karate and joined the Special Forces after a stint as a delicatessen cook in Ann Arbor, Mich., expects to deploy again soon.


Our thanks to these brave men, and to the many others whose stories we don't know.
Posted by: GolfBravoUSMC || 05/15/2009 05:26 || Comments || Link || E-Mail|| [10797 views] Top|| File under:
Sri Lanka
Sri Lanka rejects truce calls as Britain demands war crimes probe
Sri Lanka rejected international calls to halt its final offensive against Tamil rebels on Thursday, hours after the United Nations Security Council called for civilian lives to be spared. Instead, troops pressed ahead with their major push aimed at completely defeating the remaining Tiger fighters, the military said as the former colonial power, Britain, raised the prospect of a war crimes investigation.

The military insists that it does not target civilians and that the current offensive is also aimed at freeing tens of thousands of civilians still held by Tiger rebels as a human shield.

"More than 2,000 people crossed over to government-controlled areas on Thursday" and a further 2,000 people were lined up waiting to flee, military spokesman Udaya Nanayakkara said.

He said the Tigers gunned down at least four people who tried to make a dash to safety from the shrinking rebel-held territory along the northeastern coast of the island. Another 14 were wounded, he added.

Britain said the humanitarian situation in Sri Lanka was "truly shocking." "We would support an early investigation into all incidents that may have resulted in civilian casualties ... to determine whether war crimes have been committed," junior foreign minister Bill Rammell said. "The UN's estimate, if it is accurate, of over 6,500 civilian deaths since January is truly shocking and appalling," he added, in a parliamentary debate on the military standoff on the island nation.


Where were you guys when the Tamil Tigers were staging ka-booms everywhere?

Amnesty International called Wednesday for a probe into "the mounting evidence of serious violations of international law," and the UN's human rights chief Navi Pillay has already said both sides may be guilty of war crimes.

Sri Lanka remained defiant despite the calls to halt the onslaught against the Tamil separatists who are said to be on the verge of defeat after 37 years of fighting. "We are not going to succumb to international pressure to stop the offensive," said Media Minister Lakshman Yapa Abeywardena, who argued that Sri Lanka was being unfairly targeted.

"In Pakistan and Afghanistan there are similar conflicts but no one is asking them to have a peace agreement or a ceasefire," Abeywardena told reporters.

"There is no international pressure there," he added. "Why only target us?"


Because they think you're suckers and will do as you're told. And they remember late 1945, when international pressure prevailed on Chiang Kai-Shek to ease off the Maoists in China. He'd just about beaten them but he was talked into a 'truce'. The rest, as they say, is history ...

His comments followed a statement issued late Wednesday by the UN Security Council urging both Colombo and the Tigers to "ensure the safety of civilians" and "respect their obligations under international humanitarian law."

Sri Lankan authorities estimate that up to 20,000 civilians are being held in the small northeastern pocket of coastal jungle where government troops have cornered the rump of the once-powerful Liberation Tigers of Tamil Eelam (LTTE). The United Nations has said as many as 50,000 may be trapped -- huddled under plastic sheeting, in shallow bunkers and with little food, water or medical facilities.

US President Barack Obama Wednesday called on the Sri Lankan government to allow UN humanitarian teams access to the combat zone to ease the unfolding "catastrophe" there.

"That is not possible," Sri Lankan minister Abeywardena said. "As a responsible government, we can't guarantee their safety. Even the ICRC (International Committee of the Red Cross) is finding it difficult to deliver food supplies there."

The UN and Obama also appealed to Sri Lanka to stop using heavy weapons to avoid civilian casualties, as troops pushed to dismantle the last remaining rebel stronghold.


Best way to end the problem is to let the Lankan army rub out the Tigers, and make them accountable if they wantonly kill civilians.

Around 100 people have been reported killed in the shelling of a makeshift hospital inside the conflict zone in recent days.

A rebel statement said thousands of civilians have died this week in artillery attacks, but the government insisted the Tigers were targeting civilians in a bid to encourage international intervention.
Posted by: Steve White || 05/15/2009 00:00 || Comments || Link || E-Mail|| [10794 views] Top|| File under:
Get well soon, Boss
Fred has handed the keys to the 'Burg over to the Mod Squad as he prepares to begin recuperating from his 500,000 mile tuneup. We hope to return it to him in reasonably good condition.

You'll note Doc Steve posted most if not all of the 'Burg's articles tonight, and the bloid will be intermittent at best. Feel free to toss any interesting links in the hopper, and we'll do our best to get them posted.

And take note (and sit up straight, and wash behind your ears), as new mod trailing wife is fully prepared to wield the Periwinkle Cluebat of Destiny™ on trolls and evildoers. Even evilthinkers - she's psychic like that.

We appreciate your patience and continuing participation at the finest gin joint on the Interwebs.
Posted by: Seafarious || 05/15/2009 00:06 || Comments || Link || E-Mail|| [10796 views] Top|| File under:
Who's in the News
83
[untagged]
Bookmark
E-Mail Me
The Classics
The O Club
Rantburg Store
The Bloids
The Never-ending Story
Thugburg
Gulf War I
The Way We Were
Bio
Merry-Go-Blog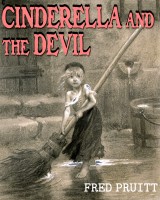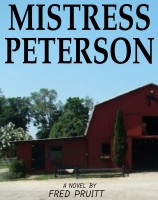 On Sale now!


A multi-volume chronology and reference guide set detailing three years of the Mexican Drug War between 2010 and 2012.

Rantburg.com and borderlandbeat.com correspondent and author Chris Covert presents his first non-fiction work detailing the drug and gang related violence in Mexico.

Chris gives us Mexican press dispatches of drug and gang war violence over three years, presented in a multi volume set intended to chronicle the death, violence and mayhem which has dominated Mexico for six years.
Click here for more information


Meet the Mods
In no particular order...


Steve White
Seafarious
tu3031
badanov
sherry
ryuge
GolfBravoUSMC
Bright Pebbles
trailing wife
Gloria
Fred
Besoeker
Glenmore
Frank G
3dc
Skidmark



Better than the average link...



Rantburg was assembled from recycled algorithms in the United States of America. No trees were destroyed in the production of this weblog. We did hurt some, though. Sorry.
3.225.221.130

Help keep the Burg running! Paypal: