Arabia
'Accused known for radicalism'
A Muslim Education Society source said that they were familiar with the five arrested, but added that they had disavowed them a long time ago because they did not agree with their religious radicalism. "We have been in fact in opposition with them for some time now," the sources told the Tribune. "They used to provoke people during religious lessons, and insisted on ruling people according to the literal teachings of the religion," the source said.


"We're Salafists. If you don't agree with us, you're apostates and infidels, so we can kill you."


According to family sources, Mohieddeen worked in the Dammam Chamber of Commerce for ten years, but is now unemployed. He is married and has has five sons and two daughters.


"Arrested for terrorism, are you? Mohieddeen, I'm sorry, but we're gonna have to let you go..."


Bu Khuwa, who wroked at Batelco programming department, is a Riffa resident. He has three sons and two daughters, aged between six months and nine years. His wife said that her husband did not have clear political inclinations, adding that he was arrested on Friday upon his return from hajj. She said that her husband was innocent.


"And I'm sure he'd have told me if he was a crazed killer. I mean, I'd at least have noticed, wouldn't I?"


Isa Al Belushi is a National Guard officer. His wife is pregnant. Jamal Al Belushi, Isa's first cousin, worked with a local bank. He has two daughters and lives in Hamad Town.
Posted by: Fred Pruitt || 02/16/2003 10:32 pm || Comments || Link || E-Mail|| [6477 views] Top|| File under:
More on Bahrain's thugs...
Bahraini authorities are investigating whether the U.S. 5th Fleet base in this Gulf kingdom was the target of suspected terrorists arrested in recent days, government officials said Sunday. Bahrain authorities are investigating whether the group was part of a larger terrorist network, and whether more members were still at large. Pro-government newspapers on Sunday quoted unidentified religious sources as saying the five suspects - identified as Moheiddin Khan, Bassam Bukhowa, Bassam Ali, Isa al-Balouchi and Jamal al-Balouchi - were known for religious radicalism. Isa al-Balouchi was a current member of the National Guard, part of the Bahrain Defense Forces, the Bahrain Tribune reported.


They're very devout. You can tell by the number of automatic weapons and explosives they had...
Posted by: Fred Pruitt || 02/16/2003 11:03 am || Comments || Link || E-Mail|| [6460 views] Top|| File under:
Britain
Al-Qaida has substantial presence in Britain, police chief says
Osama bin Laden's al-Qaida network has a "substantial presence" in Britain, the head of London's Metropolitan Police said Sunday. Sir John Stevens said it was difficult to know how many al-Qaida cells were active in Britain. "But we do know there is a substantial presence, and we are taking action," he told the British Broadcasting Corp. More than 400 troops were stationed at London's Heathrow airport last week and police have bolstered the number of officers at several sites around London.


But that guy on the human shields bus said that it was all a figment of Tony's imagination. Y'mean he was lying?
Posted by: Fred Pruitt || 02/16/2003 08:36 pm || Comments || Link || E-Mail|| [6461 views] Top|| File under:
Brits charge Gatwick grenade artist...
Police said Sunday that a 37-year-old man arrested Thursday after a suspected grenade was found in his luggage at Gatwick airport had been charged under the Terrorism Act. Hasil Mohammed Rahaham-Alan was charged with possession of explosives, possession of items for terrorist purposes and carrying a dangerous item on a flight. Police said he was a Venezuelan national and was arrested after arriving on a flight from Caracas. The discovery led officers to shut the airport's North Terminal for several hours.


Y'think it was the Venezuelan passport and the fact that he didn't speak Spanish that gave him away?
Posted by: Fred Pruitt || 02/16/2003 08:36 pm || Comments || Link || E-Mail|| [6470 views] Top|| File under:
Midland Nazi turns to Islam
A "Satanic Fuhrer" who urged neo-Nazis to fight a race war has turned full circle to become an Islamic fundamentalist.


Birds of a feather..


Midland-based David Myatt, 51, was the political guru behind white supremacist group Combat 18 and has been the leading hardline Nazi intellectual in Britain since the 1960s.


Kind of like being a big fish in a small pond


Now the self-confessed Pagan and Adolf Hitler worshipper hails al Qaida leader Osama bin Laden as his inspiration and praises the World Trade Center attacks as acts of heroism. Writing under various pseudonyms, including his Islamic name Abdul Aziz, the thrice-married Physics graduate has posted messages on Islamic religious websites supporting suicide missions and urging young Muslims to take up Jihad. He is also believed to be the author of several anti-semitic and anti-West articles entitled 'The Crusader War Against Islam and The Zionist Quest for World Domination', written under the name Abdul Aziz ibn Myatt. It is a far cry from his previous literary works which included the 1997 fascist terrorist handbook 'The Practical Guide to Aryan Revolution'. The book inspired Brixton nail-bomber David Copeland, who is now serving six life sentences.
According to anti-fascist magazine Searchlight, Myatt was also the Grand Master of a secret occult sect called the Order of the Nine Angels, which was alleged to have practised human sacrifice. But a Sunday Mercury investigation suggests that his sudden conversion to Islam three years ago may be just a political ploy to advance his own failing anti-establishment agenda.


Unbelievable!


We discovered that Myatt uses various online identities to simultaneously post supportive messages on right-wing nationalist websites, while calling for the creation of a global Islamic superstate on Islamic religious internet sites. On one site, Aryan Nation, he attempts to reconcile the differences between both extremes under the title Islamic Liaison Group dating his messages with his trademark yf (Year of the Fuhrer). On another he argues that Muslims and Aryans share the same common enemy in the Jewish nation and western capitalism, supporting his diatribe with claims that more than 60,000 Muslims joined Hitler's SS in the Second World War. On Islamic internet discussion sites he likens the American attacks on Afghanistan and Iraq to the Allied occupation of Hitler's Nazi Germany.


He says that like it was a bad thing, too...

One Muslim internet user told the Sunday Mercury that Myatt, who has an IQ of 187, had convinced other users he was an Islamic scholar with his eloquent arguments backed with Koranic verses. He said: "After September 11 Abdul Aziz's messages started to become more extreme. But because he wrote with authority, many less-knowledgeable Muslims thought he was a holy man and began supporting his fundamentalist views. When his true identity was revealed by other users on the site, he changed his online name to Abdul bin Aziz and then al Haqq. He was a very popular and controversial figure until he was unmasked late last year, after which people became much more wary about what he was writing and his messages dried up."
Gerry Gable, from anti-fascist magazine Searchlight, said: "Myatt is an ethereal character who has used numerous aliases to post messages on extremist websites. He is a dangerous man who has twice been jailed for his violent right-wing activities and who openly asked for blood to be spilled in the quest for white Aryan domination. We believe that despite his claims to be a devout Muslim he remains a deeply intellectual subversive and is still one of the most hardline Nazi intellectuals in Britain today."


I'm still trying to figure if there's any difference between the two — other than the fact that one wear armbands and the other turbans...

But one hardline Islamic group has defended Myatt and welcomed him with open arms.


Guess who?


Sheikh Omar Bakri, leader of the extremist Al Muhajiroun organisation, said: "When you become a Muslim you start afresh with a clean slate so it does not matter what views he held before. I am very keen to meet up with him as we both share a lot in common and I am sure he can help the Islamic cause."
Posted by: Paul || 02/16/2003 08:10 pm || Comments || Link || E-Mail|| [6472 views] Top|| File under:
Blair makes case
Tony Blair laid his political future on the line yesterday as he spelt out the moral case for waging war on Iraq, warning peace marchers that there would be 'consequences paid in blood' for showing weakness now. For the first time he admitted his premiership was in danger if he was unable to ride out the storm, implying that to back down now in the face of the terrorist threat could spell the end of the New Labour project.


I think this is right. His job is in danger, and it makes it that much more remarkable that he's standing firm.


But as hundreds of thousands of peace protesters marched through Britain's cities in opposition to military action against Iraq, the Prime Minister insisted he had a 'moral purpose' equalling theirs, shifting the argument decisively away from the United Nations inspections process towards the humanitarian case for ridding Iraq of a tyrant. The Prime Minister insisted that more time would be given to UN inspections, with Dr Hans Blix, the chief UN inspector, still to report again on progress in Iraq at the end of the month. Whitehall officials said it was likely that the 28 February report would be the 'final deadline'.


We really don't want to delay into mid-March.


Blair's speech to Labour's spring conference in Glasgow was uncompromisingly designed to prepare his party for war - while rebutting public suspicions that Blair himself was too wedded to the idea of military action. 'The moral case against war has a moral answer: it is the moral case for removing Saddam,' he said. 'It is not the reason we act: that must be according to the UN mandate on weapons of mass destruction. But it is the reason frankly why, if we do have to act, we should do so with a clear conscience.


Tony fuses the morality on removing WMD with the humanitarian morality. Too bad the peaceniks miss both.


'I ask the marchers to understand this: I do not seek unpopularity as a badge of honour. But sometimes it is the price of leadership. And it is the cost of conviction.' Quoting two letters from Iraqi exiles he had been handed that morning, both urging military action against Saddam's regime on humanitarian grounds, and stumbling occasionally as he strayed from his printed text, Blair said that, if the result of peace was Saddam staying in power and retaining weapons of mass destruction, 'then I tell you there are consequences paid in blood for that decision too... These victims will never be seen. They will never feature on our TV screens to inspire millions to take to the streets. But they exist none the less.


Not that the peaceniks care.


'Ridding the world of Saddam would be an act of humanity. It is leaving him there that is inhumane. That is why I do not shrink from military action, should that indeed be necessary.' Innocents would die in a war, he admitted, but hundreds of Iraqi children were already dying from preventable diseases in what should be a wealthy country.


But they have such lovely presidential palaces!


Blair's defiant tone, however, masks serious fears within Downing Street about the consequences both for his premiership and for New Labour of the course it is set upon. British and American diplomats are still hoping to present possible wordings for a second resolution paving the way for military action against Saddam to the Security Council in the next fortnight.


No possible wording will work, since the French understand that any wording means war. They'll vote 'non' regardless.


Officials said they were well aware that, if a vote were taken now among the key five permanent members, Britain and the US would be defeated. President George Bush, in comments over the weekend, made it clear that Saddam would be disarmed, probably by military force. 'These terrorists have got connections in some cases with countries run by outlaw dictators, and that's the case with Iraq - Saddam Hussein has got ties to terrorist networks,' Bush said. 'Saddam Hussein is a danger and that is why he will be disarmed.' Government officials are also braced for a rocky ride at a meeting of European Union heads of state in Brussels tomorrow. It is expected that the meeting will again reveal the deep divisions in Europe over Iraq.


Eagles versus Weasels, round two.


The Prime Minister has told aides that he is entering the most dangerous period of his leadership. He said he had been influenced by arguments that war, law and order and immigration - issues now dominating the political agenda - were natural territory for the Right, which historically benefits in what he yesterday called 'uncertain times' of national insecurity. Officials said the nightmare scenario was that, if Blair and Bush failed to gain a second UN resolution, the US would simply go to war without it, dragging Blair behind him into a conflict with no popular support.
That's the biggest danger for us. We will go to war, but if Tony falls it could set off a chain reaction with some of our allies, and that would be bad. We'd always have Kuwait and Qatar, but we might lose Turkey, Spain, Italy, etc.
Abandoning the last three pages of his prepared text at the Glasgow conference for an impassioned defence of the New Labour project, the Prime Minister - referring repeatedly to the need for 'the courage to do the difficult thing' - made clear the stakes could not be higher. 'This is the time for progressive politics to come of age. This is the testing time, the difficult, the tough time, but if you come through it the prize is not just a Government able to carry on, it's far more important than that,' he claimed. 'It is a signal that we have changed politics for good.'


It's a signal that a Left government can defend Britain's national interest. I don't think that's ever happened...

In a number of concessions to his critics, the Prime Minister did row back on previous discredited attempts to claim a concrete link between Iraq and al-Qaeda, insisting instead that rogue states and terrorism were the 'twins of chaos' connected only loosely by a desire to destabilise the West. Insisting he respected the marchers' 'entirely understandable hatred of war', Blair said that he had 'hated' each time he had sent British troops into conflict, in Kosovo and Afghanistan. But avoiding action now would allow the menace to 'feed and grow on our weakness', he said, drawing parallels with the League of Nations' failure in the 1930s to act on the Italian invasion of Abyssinia, a move which paved the way towards the Second World War.


The problem there is that in 1938, Churchill was waiting in the wings to take over from Chamberlain. Today we've got the closest thing Britain has to a Churchill, with dozens of little Nevilles trying to gnaw him down to their own size.

Blair argued that, if demands for more time became an excuse for prevarication, 'the conflict when it comes will be more bloody' and the UN, like the League before it, would have lost its authority. He called on the 'Labour family' to unite. Although the Prime Minister received his traditional standing ovation, some delegates remained resolutely seated - and a handful held up posters proclaiming 'No Blood For Oil' in protest against the war. However, the threatened walkouts did not materialise.


These would be the 'red' Laborites.


The Chief Whip, Hilary Armstrong, admitted afterwards that the Prime Minister was aware that the survival of his leadership if the war goes wrong was being openly discussed in the press. 'He is not immune to what is written every day,' she said. 'He knows that leadership which is real leadership is doing what is right, not expedient.'


That's was the difference between Churchill and Chamberlain, too...

Earlier, David Blunkett, the Home Secretary, delivered an impassioned plea for unity, appealing to party members 'who are so exercised now, and those who have toyed with or have left the party', in a frank admission that Labour activists are deserting because of the threat of military action. He said it was 'unsurprising' that so many protesters were marching, adding: 'We understand why you are marching, we understand how you feel. We do not want war. We are against taking action unnecessarily, we are in favour of the UN. But we ask them to respect not only that we feel and understand and empathise with what they are saying, but that we want to see a just and proper solution that reinforces the role of the UN rather than destroying it.'


When the UN goes under, then its resolutions don't count, do they?

Many delegates said they had been reassured. But some MPs admitted doubts - particularly over whether invading Iraq was really the proper answer to terrorism.


And that depends on whether you're going after the symptoms or the cause of the disease.

Blair quoted extracts from an email received from a 19-year-old Cambridge University student, Rania Kashi, whose parents fled from Iraq 23 years ago, which was handed later to the delegates. Describing the anti-war movement as 'misjudged and misplaced', she argued that distrust of the West should not blind people to 'the bigger truths about Iraq'.


Hang in there, Tony.
Posted by: Steve White || 02/16/2003 08:37 am || Comments || Link || E-Mail|| [6472 views] Top|| File under:
Europe
NATO — Minus France — Ends Split on Turkey
NATO agreed to end a damaging split Sunday over U.S. plans for war on Iraq that created the West's biggest rift since the Cold War, but European Union leaders faced a bruising summit, with France showing no sign of backing down in its opposition. The alliance of the United States and 15 other nations finally reached agreement late Sunday after a month of wrangling after France was shut out of talks. The other holdouts, Germany and Belgium, then dropped objections to begin planning to defend Turkey in the event of an attack by neighboring Iraq, NATO officials said.
Wasn't that nice of them?
"Alliance solidarity has prevailed," NATO Secretary-General Lord Robertson said. "We have been able collectively to overcome the impasse." The United States called the decision a "very big step forward" for the alliance — even without France.


That's diplotalk for "especially without the Frenchies."
Posted by: Fred Pruitt || 02/16/2003 07:19 pm || Comments || Link || E-Mail|| [6468 views] Top|| File under:
US to punish German 'treachery'
America is to punish Germany for leading international opposition to a war against Iraq. The US will withdraw all its troops and bases from there and end military and industrial co-operation between the two countries - moves that could cost the Germans billions of euros. The plan - discussed by Pentagon officials and military chiefs last week on the orders of Defence Secretary Donald Rumsfeld - is designed 'to harm' the German economy to make an example of the country for what US hawks see as Chancellor Gerhard Schröder's 'treachery'.


I'd say it's just a matter of not staying where we're not wanted. We're talking about departing Korea, too...


The hawks believe that making an example of Germany will force other countries heavily dependent on US trade to think twice about standing up to America in future. This follows weeks of increasingly angry exchanges between Rumsfeld and Germany, in which at one point he taunted Germany and France for being an irrelevant part of 'old Europe'.


If you're anti-American, then you won't be unhappy when the Americans move on to greener — and, I might add, more affordable — pastures, will you? Suckers.
Posted by: Fred Pruitt || 02/16/2003 09:23 am || Comments || Link || E-Mail|| [6471 views] Top|| File under:
Belgium proposes Nato compromise
Belgium says it is ready to end its veto of Nato military aid to Turkey.


Did the French give them permission?


Along with France and Germany, Brussels has been blocking a plan to send aid to Turkey, saying it could undermine efforts to find a diplomatic solution to avert war with Iraq. The Alliance is due to meet in Brussels on Sunday and make a fresh attempt to solve one of the worst crises in its 50-year history. The first meeting will involve Nato's Defence Planning Committee, on which France is not trusted or represented, followed by a full meeting of all 19 Nato ambassadors. EU foreign ministers are due to hold an emergency summit on Iraq on Monday, and diplomatic sources say that a breakthrough on the Nato deadlock could come on the fringes of that meeting. Belgium says it would agree to military aid for Turkey, if Nato makes clear that it is purely defensive and is not paving the war for a military build-up for an Iraq war.


Seeing as that's what Turkey wanted in the first place ...


Belgium "wants to avoid above all that this decision is a first step in a build-up to war", said Prime Minister Guy Verhofstadt. He said his government had been talking to Paris and Berlin in an effort to stall and delay find common ground. But there is still no clear indication of whether France and Germany would be prepared to follow the Belgian lead. Nato held several days of inconclusive talks last week in an attempt to resolve the issue. The US has argued that Nato was obliged under its treaty to provide military support to Turkey, the only member state which borders directly on Iraq. But France, which has firmly opposed any precipitate military action against Iraq, told its Nato allies that it could prejudice the Security Council debate on the issue by appearing to prepare to war.


And it would have sent a further signal to Sammy that we were serious, and the French can't have that, can they?


The US is still hoping that Turkey will allow at least one army division to be stationed there in the run-up to possible military action. Ankara is due to make a decision as early as Tuesday on whether to allow its bases to be used. A Nato commitment to help Turkey's own defences would, the Pentagon believes, help its case.


If the Turks fail to go forward on Tuesday, we'll know there's serious trouble.
Posted by: Steve White || 02/16/2003 08:42 am || Comments || Link || E-Mail|| [6460 views] Top|| File under:
Fifth Column
Human shields arrive in Baghdad
Squabbling peace activists were recovering from a chaotic overland journey yesterday after limping into Iraq aboard two London buses, a day late for the worldwide series of anti-war demonstrations.


"Damn! We missed 'em? Bummer, man!"


Three double-deckers, all crammed with "human shields", had set out from London on Jan 25 to reach Baghdad in time for the day of global protests. But only two of them, with 65 activists, including 18 Britons, made it to the Iraqi capital late on Saturday. The third was abandoned in Italy after breaking down. Everyone crammed aboard the others, one of which had to be dug out of snow drifts near Istanbul. Several activists dropped out on the way.


Beetlejuice!


The rest endured bitterly cold weather, illness, poor living conditions and a great deal of bickering. When they arrived at Iraq's border with Syria on Friday, Iraqi officials held them overnight, which made them miss Saturday's peace demonstration in Baghdad.


Beetlejuice!


"There were lots of group squabbles," said Benjamin Joffe-Walt, 23, an American paramedic. "Very few people knew each other. I did not know any of them and it was difficult to organise it. There were lots of different ideas on when to go to bed, how long to spend on the bus." The activists, aged from 20 to 68, slept in cheap hotels, youth hostels, tents or on the buses.


BEETLEJUICE!


Ken O'Keefe, their informal leader and a former American marine, burned his US passport and designed himself new travel documents proclaiming him a "Citizen of the World". As a result, he was detained in three countries. Mr O'Keefe has yet to arrive in Baghdad and Mr Joffe-Walt last heard of him in Syria.


"And I must say, sergeant, that this is the most lovely jail I have ever been in..."


A blonde Norwegian activist created a sensation in Turkey and her picture appeared on the front pages of several tabloids. A typical headline read: "Who would bomb this bosom angel?" Mr Joffe-Walt said: "It was not exactly the kind of coverage we were hoping for."
"Really. We respect her for her mind. The fact that she has great knockers that keep falling out of her busenhalter is just a side benefit..."
Peter Vandyke, a self-styled "reiki master and spiritual healer" from Portsmouth, drove a London taxi with the convoy.


The world needs more reiki masters. Iraq needs them especially. We should send all the reiki masters and spiritual healers to Iraq. Though I'll admit, last time I drank reiki, it did clear my sinuses...


He described the journey as "horrific" and said: "A lot of people are really sick. They have been sleeping on the buses in sub-zero temperatures."


A specially trained crew of CIA agents did that to them...


Mr Vandyke, 38, served in the Royal Navy for eight years and believes that there is no terrorist threat to Britain. Tony Blair was "deliberately terrorising his own people", he said.


"Nope. Nope. No terrorists. Just a figment of Tony's imagination."


Among the British contingent is a married couple, Helen and Kevin Williams, 34-year-old vegans from Newport, south Wales.


Married, are they? Splendid! I'm so happy to hear they still have married couples in Wales. Y'know, just the other day, I was in Pennsylvania, and I saw a married couple there, too...


They kept strictly to their diet throughout the bus journey. "It was very important to us," said Mrs Williams, who wore a T-shirt saying, "Animal Killers, close them down."
"Mmmm. These roots and berries are delicious, dear!"
"Thank you, darling. Would you like some more grass?"
"Yes, thank you. We should eat Korean food more often."
Mr Vandyke said the group would camp inside hospitals, schools, power stations and other buildings "needed for basic human living". He said the presence of vegans and spiritual healers would shield the buildings from harm if war broke out.


If nothing else, I'm sure the odor will keep the smarter bombs away.
Posted by: Fred Pruitt || 02/16/2003 07:39 pm || Comments || Link || E-Mail|| [6481 views] Top|| File under:
India-Pakistan
FBI team arrives in Mansehra
An FBI team accompanied by officials of Pakistani intelligence agencies arrived here on Friday in search of Al Qaeda suspects. The FBI suspects the presence of Al Qaeda elements in the Afghan refugees camps and in the tribal belt of Kala Dhaka. Sources said the FBI team, which came in two vehicles met the officials of the intelligence and law enforcement agencies in Mansehra.


Sounds like an intel-driven presence. Since they're operating with the Pak coppers, the exodus from the back door of the town was probably awe-inspiring...


Meanwhile, heavy police contingents on Friday raided the refugees camps at Brairi and Shaikhabad on Baidra Road. SSP Syed Ahsan Mahboob said Baidra Road was notorious for thefts and robberies, and raids were conducted to arrest suspects.


But they probably weren't home at the time...
Posted by: Fred Pruitt || 02/16/2003 10:24 am || Comments || Link || E-Mail|| [6462 views] Top|| File under:
Police deny FBI role in arrest of Egyptian
Police have denied the presence of Federal Bureau of Investigation (FBI) in a raid con-ducted for the arrest of an Egyptian Al Qaeda suspect in Quetta. "No FBI agent or official was present during the raid," a police spokesman said in a statement issued here on Saturday. "The police have taken into custody an Egyptian Abdul Rehman who was living here without having legal documents. Yes, we sought the help of a sensitive agency for conducting the raid, but not of the FBI."


Likely the CIA passed on the location of the guy's satphone...


The police were interrogating Abdul Rehman to ascertain the facts about his identification, the spokesman stated. Abdul Rehman was arrested late on Thursday night on a tip-off. "We have doubts about his identity," Dr Shoaib Suddle, Balochistan IGP, told Dawn and added that no documents were recovered from him to confirm his identity. However, it was true that he was an Arab and was living in Quetta for the last three months. "Further investigation is in progress to ascertain his links with Al Qaeda or any other organization," some sources said and added that he was arrested by the Federal Bureau of Investigation and other security agencies.


Showed up three months ago, with (of course) documents that were printed on yellow lined paper in pencil...
Posted by: Fred Pruitt || 02/16/2003 10:20 am || Comments || Link || E-Mail|| [6460 views] Top|| File under:
Iraq
The is Last Resort?
The Last Resort?


Why is it that politicians and people in general keep saying that war in Iraq should be "The last resort"? This is, at best, a meretricious sentiment.

War should be a resort when all reasonable solutions have been attempted and failed. We are well past that point with Iraq.

We have been far more than reasonable in our attempts to both disarm Iraq and protect ourselves. The fact is that we have likely doomed ourselves to another Iraqi sponsored terrorist attack: One that may very well make the first one, on 9/11/01, seem like nothing but a warm up.

The Gulf War ended, not with a treaty, not with a peace agreement, but with a Cease Fire. A Cease Fire is supposed to be when both sides STOP shooting at each other.

The problem here is that this Cease Fire was broken almost immediately by Iraq when they started taking potshots at American and British jets that were enforcing the Iraqi No Fly Zones. Therefore we would have been justified in immediately reinvading Iraq right then and there as soon as the first anti-aircraft missle was fired.

But we didn't do that, did we? No, instead we put up with this attempted murder of our pilots for a dozen years and pretended the Cease Fire was still in effect. We ignored these attacks, hundreds of them, and let the inspectors keep trying to disarm Iraq internally. We did nothing while Saddam obstructed the inspectors efforts at every turn. When he kicked them out of Iraq we could have said, "Enough is enough." and gone back in militarily immediately, knowing that diplomacy had failed and would continue to fail.

But we didn't do that either. We listened to France and Germany and the Peaceniks at home and we imposed economic sanctions on Iraq, hoping against hope that Saddam would honor his word and at least use that money to buy food and medical supplies for his people. But he didn't.

Instead he attempted to assassinate Bush 41, bought more weapons, including illegal nuclear technology from France and Germany, and built 60 or so more palaces – he ended the Gulf War with 30 or so. He now has over 100 – and let his people starve.

Again we could have thrown our hands in the air and invaded Iraq, liberating the Iraqi people and setting them free from Saddam's terror, while at the same time increasing our own security and preventing the deaths that occurred on September 11, 2001. But we didn't.

Then came that attack. Then came the Islamic slaughter of over 3,000 Americans on 9/11/01 along with repeated proof that Saddam aided and sponsored the al Qaeda terrorists who used American passenger jets to implement the massacre

Once again we would have been justified in immediately going into Iraq, overtly or covertly, and eliminating Saddam and his terror supporting regime.

Once again, we didn't do that. Instead of exercising what is not only our right to protect ourselves, but our responsibility to do so and to make sure, as the world's only Super Power, that our neighbors and allies are also safe from such heinous insanity, we repeated the mistake that had already cost us so many American lives. We kept listening to those who hate us, both at the UN and here at home, to those who not only wish for American deaths, but who celebrate every time tragedy strikes America. We gave inspections coupled with continued sanctions one more try.

Now it's become clear that, as was expected, Saddam is not only continuing to support terrorist groups like al Qaeda, Hamas and the PLO, but that he has no intention to ever disarm. It doesn't matter how much time the inspectors are given. It doesn't matter how many UN resolutions are passed demanding that he do so. UN led diplomacy has again failed and it is obvious that it will continue to fail and that it is not even meant to succeed. It is only intended to obstruct our efforts to protect American lives and liberate the Iraqi people.

During all of this Saddam has been given time to prepare. He has done this at least in part by disseminating a large portion of his NBC weaponry to Terrorists. In turn these Terrorists have had time to plan and put in place the men and equipment for their next attack upon America and Israel. Our foolish adherence diplomacy and short-sighted reasonableness have allowed our enemies the breathing space they required. Thousands more Americans and Israelis are going to die because of this.

This is no accident. This is what our "friends" in France and Germany intended all along. This is what our own self-loathing, America hating Leftists here at home are praying will happen. They want to gloat over another American tragedy. They want to dance and cheer in the streets. They want to see us, we who help millions around the world every day, who have given not only our money but our lives on the behalf of those who could not help or protect themselves, bloody and reeling.

Our false allies at the UN and their useful idiots here at home continue to demand that we stay on the same course, that we put a new face on an old and oft failed trick and give inspections and sanctions another try. They say, no they scream, that war must be the last resort, that there is still more diplomacy that can and must be allowed to fail.

And so it can go on. And on. And on. With every failed bid at inspections leading to another demand that we try them again. That's the beauty of diplomacy. There's always one more useless gesture that can be made.

We have been not only reasonable, but foolishly so. We have delayed war and hoped for peace for longer than was prudent. We have allowed those who hate us to dictate how and when we are permitted to defend ourselves. We have unwisely put the lives of more Americans and even millions of Iraqi citizens at risk by allowing the diplomatic sham of inspections and sanctions to be dragged out for so long.

It's time to act. It's time to set aside the will of those who would see us lose another several thousand American lives. It's time to finally put the lives of Americans and the security of America at the top of our list of priorities, where it belongs. It's time to eliminate Saddam as a threat to America and to give the Iraqi people a government based on Democratic principles.

Yes, it's time to go to war.

Yankee Jihad

Posted by: Tom Schaller || 02/16/2003 10:47 pm || Comments || Link || E-Mail|| [6460 views] Top|| File under:
Soddy press suggest Sammy kill himself...
From MEMRI...
Under the heading "Abdication in Lieu of War," Ms. Huda al-Husseini, a columnist for the London-based Saudi paper Al-Sharq Al-Awsat, deplores Saddam's talk of yet another "victorious" war and concludes that Saddam's resignation is preferable to any war.


Do it for The Children™.


In another London-based Saudi daily, Al-Hayat columnist Abd Al-Wahab Badr-Khan writes under the title "Scenario for Abdication" that Saddam is preparing himself for a second "Mother of All Battles." Having lost the first one, Saddam continues to believe it was a victory that allowed him to stay in power. Badr-Khan argues that for all practical purposes the regime has collapsed and all of Saddam's calculations have proven wrong. The only way to save the country from total disaster is for Saddam to abdicate. The first columnist who raised the possibility that Saddam might be forced into asylum was Al-Hayat's senior columnist Jihad al-Khazen many months earlier.


Do it because you're a disaster with feet.


In an editorial titled "The Anticipated Historic Decision," the Saudi daily Okaz suggests that in order for Iraq and its people to avoid the tragedies and disasters of war it would be wise for the Iraqi president "to take a courageous, responsible and historic" decision that would give priority to the future of his country and people over the future of a regime that it is difficult to defend or to sustain.


Do it for the suffering Iraqi Pee-pul™.


Quoting King Abdallah of Jordan that only a miracle can save the area from war, Irfan Nidham Al-Din writes in Al-Hayat about dreaming that Saddam and the central figures of his regime would abdicate and hand over power to a transitional team that would resolve the pending issues of weapons of mass destruction.


Do it for your neighbors...


In a highly unusual step, a number of Arab intellectuals have circulated a petition calling on Saddam to abdicate. To avoid a catastrophe in the Middle East, the petitioners: "Call upon public opinion in the Arab world to exercise pressure for the dismissal from power of Saddam Hussein and his close aides in Iraq in order to avoid a war that threatens with catastrophe the peoples of the region. [They also call] for the rule of democracy in Baghdad and for the stationing across Iraq of human rights monitors from the United Nations and the Arab League to oversee the peaceful transition of power."


Do it for the Arab Street™.


All these exhortations pale in comparison with an article in the Saudi daily al-Jazeera. After analyzing the Saudi Kingdom's four options with regard to the war on Iraq, D. Ali bin Shuwail al-Qarni, Chairman of the Board of the Saudi Society for Information and Communications and Associate Professor for Information at King Sa'ud University, calls on Saddam to commit suicide:
"As far as Iraq is concerned, the change [in regime] is inevitably coming with or without a war. But what will be the destiny of Saddam Hussein? Will His Highness abdicate his authority to prevent bloodshed and save the vital interests of Iraq as well the region's interests?"

If Saddam chooses not to abdicate he has no other choice to save the world of a disaster, says al-Qarni, "but to reach out to the suicide revolver and fire the shot of mercy to finish the tragedy which he has started."
Just do it. If you kill yourself, we can all move on. Except for you, of course.


Under the title "The Lesser of Two Evils" Al-Hayat's columnist Daoud Al-Shiryan laments the dilemma forced upon the Iraqi people by Saddam. They have to choose between supporting America which would save them from "a despotic and authoritarian regime" that has wasted the national wealth and "practiced a historically unprecedented political savagery," or they can stay and fight a lost battle in the trenches of Saddam.


Thought he said it was a choice?
Posted by: Fred Pruitt || 02/16/2003 11:43 am || Comments || Link || E-Mail|| [6469 views] Top|| File under:
'We will fight to the last drop of our blood'
Yesterday's anti-war protest in Baghdad may not have been the largest in the world, but it was certainly the most heavily armed. 'We are demonstrating for peace with guns,' said Omar Kochnar, a 29-year-old Kurd carrying a machine gun. 'We will fight to the last drop of our blood.'


"And it'll be a short fight, too!"


Thousands, mainly middle-aged men, marched in 100-strong phalanxes down Palestine Street yesterday morning making faces, rolling their eyes, chanting threats and swearing allegiance to President Saddam Hussein. Most carried guns, but some waved pitchforks and clubs.


"Rhubardb-rhubarb-rhubard! Kill the monster!"


Wearing an assortment of mismatched army uniforms and civilian clothes, the men hoisted banners that read 'We are going to burn down the Zionists and the US' and 'The Americans and Zionists will be defeated.'


Stop it, please! My sides hurt!


Any invasion will be bloody, was their message. 'We must fight until we die, all the Iraqi people,' said Riyaz. 'I wish to send a letter to Mr Bush. If he wishes to come here, he has only one solution. He must kill 25 million people; then he can take the oil from Iraq.'


Hokay.


But like every public display in Iraq, the protest was highly orchestrated. The marchers could neither threaten invaders nor their own government, as few of the guns appeared to be carrying magazines; even Kochnar admitted he had no bullets.


"But I have a gun. Wanna see my gun? Huh huh."
Posted by: Fred Pruitt || 02/16/2003 09:29 am || Comments || Link || E-Mail|| [6498 views] Top|| File under:
Iraqi opposition slams plan for military governor
A leading figure in Iraq's opposition last night rounded on American plans to install a US military governor in Baghdad to rule post-war Iraq, describing the plans as an 'unmitigated disaster', 'deeply stupid' and a 'mess'. In an interview with The Observer, Kanan Makiya, an adviser to Iraq's main opposition group, the Iraqi National Congress, said America now appeared to have dumped its commitment to bring Western-style democracy to Iraq. Instead, under pressure from Saudi Arabia and the Arab Gulf states, Washington was preparing to leave Iraq under the control of President Saddam Hussein's Baath Party.


Who told him that? That would be the result of the Sammy-leaving-town-in-the-dead-of-night scenario, but not of any other that I've seen...


'This would be an unmitigated disaster for the long-term relationship between the US and the Iraqi people,' he said. 'The Iraqi opposition is going to become anti-American the day after liberation. It is a great irony.'


That wouldn't surprise me in the least. Not in the least.


Iraq's democratic opposition parties are meeting this week in Kurdish-controlled northern Iraq to finalise plans for a transitional government. But their vision of a post-Saddam administration is deeply at odds with proposals set out last week by President George Bush's special envoy to Iraq Zalmay Khalilzad - and apparently endorsed by the Foreign Office. Under the plan a US military governor would rule post-war Iraq for up to a year. The infrastructure of Saddam's ruling Baath party would remain largely intact, with the top two officials in each Iraqi ministry replaced by US military officers. 'The plan is bizarre. It is Baathism with an American face,' said Makiya, an Iraqi author and professor at Brandeis University in Massachusetts.


The alternative is to dismantle the government entirely. My personal preference would be to see all the Ba'athists summarily shot, but that's probably not practical — or desirable. As with most governments, most are simply hacks. The Bad Guys can be weeded out and disposed of, but most will discover that they never really supported the party, indeed worked for change from within. I don't think the model they're looking at is post WWII Germany, but post-Commie Germany, when the East German party hacks discovered they'd always been Social Democrats at heart. I don't think the results have been good for Germany, and I don't think the results will be good for Iraq, but it's still not the same thing as leaving the Ba'ath in power. If they don't disband the Ba'ath it'll be a mistake.
Posted by: Fred Pruitt || 02/16/2003 09:15 am || Comments || Link || E-Mail|| [6471 views] Top|| File under:
World antiwar rallies delight Iraq
This has been edited for length.


BAGHDAD, Iraq (CNN) -- Iraq was gloating Sunday over the global outpouring of opposition to a possible U.S.-led war against the country, saying the rallies by millions of people signaled an Iraqi victory and "the defeat and isolation of America."


Don't count your chickens before they're hatched.


"These demonstrations expressed in their spirit, meaning and slogans the decisive Iraqi victory and the defeat and isolation of America," Al-Jumhuriya said in a commentary. Iraq staged its own demonstrations on Saturday, when tens of thousands, many carrying assault rifles and portraits of Saddam Hussein, took to the streets of several cities to pledge their loyalty to the Iraqi leader in the face of U.S. threats to attack the Arab nation.


What?? Peace protesters with assault rifles?
Posted by: Dishman || 02/16/2003 08:55 am || Comments || Link || E-Mail|| [6460 views] Top|| File under:
Swiss host Iraq appeasement relief talks
Twenty-nine countries are taking part in a special conference this weekend to prepare for theThe meeting, which is taking place in Geneva, has been organised by the Swiss Foreign Ministry and will also be attended by leading humanitarian organisations, including the Red Cross and the United Nations Refugee Agency. But the United States has declined to attend the conference, saying it has already made extensive preparations.


That we have.


The Swiss Agency for Development and Cooperation, which is chairing this gathering, says the tone of discussions will be highly practical and will focus on the logistics of providing help to Iraq in the event of any war. The states invited include all those with borders to Iraq, the permanent members of the UN Security Council, and the European Union.


"Let's all get together and talk! Sure beats doing anything for a living."


Iraq itself was not invited and the US declined to attend, saying it could not see what use the conference would be.


"We're busy right now. Press '1' to leave a message."


It is true that this is not exactly a high-powered meeting - no country is sending a ministerial representative except Switzerland - and that is only because the whole event was the brain child of the Swiss Foreign Minister Micheline Calmy Rey.


Another meddling weasel.


She had hoped to stage a major "last chance for peace" conference in Geneva, bringing together the US and Iraq, but her proposal was rebuffed by US Secretary of State Colin Powell last month at the World Economic Forum summit in Davos.
Ah, now I understand why we didn't send a representative. Devil's always in the details!
However this weekend's meeting will be attended by the heads of some UN humanitarian agencies.


On lavish expense accounts.


They have already appealed for more than $100m of aid to get food and medicines in place in case of war with Iraq.


Let me guess who they expect to pony us for this.
Posted by: Steve White || 02/16/2003 08:56 am || Comments || Link || E-Mail|| [6461 views] Top|| File under:
Southeast Asia
MILF fed up, won't return to peace gab
THE Moro Islamic Liberation Front has abandoned the idea of talking peace with the government whom it accused of failing to control the military. MILF spokesman Ustadz Eid Kabalu said yesterday there is no use entering into a peace accord with a government that has no control over its armed forces.


"No control over the armed forces" means that they fight back when attacked. Terrible, that.


Kabalu made the statement a day after government forces occupied Buliok Complex, an MILF stronghold in Central Mindanao. "We will not go back to the negotiating table as long as the government fails to control the military. Doing so would be foolish," Kabalu said.


Got nothing to bring to the bargaining table, do you Eid?


He said government's failure to put the military on a leash was exemplified last week when President Macapagal-­Arroyo ordered a ceasefire in the assault in Pikit, North Cotabato. The soldiers, Kabalu said, went on bombarding MILF camps despite the ceasefire, which was lifted Tuesday. The MILF pulled out its fighters in Buliok Friday, signaling an end to the six-day offensive.


Yahoo! G'bye, boys! Don't come back, now, y'hear?


But MILF attacks were reported in different areas in Lanao del Norte Saturday. In one report, an undetermined group of MILF rebels attacked the detachment of the 26th Infantry Battalion in Magsaysay. A day earlier, rebels retreating from an Army operation killed three farmers in Kauswagan.


"Yar. We been kicked out. Damned army slipped its leash. Mahmoud, kill some farmers."
Posted by: Fred Pruitt || 02/16/2003 10:35 am || Comments || Link || E-Mail|| [6462 views] Top|| File under:
Terror Networks
'Binny' sez U.S. plans campaign against Arab states
An audiotape purportedly from Osama bin Laden calls President Bush "stupid" and claims American war plans against Iraq are part of a plot to attack Muslim nations in the Middle East and North Africa.
One thing's alway puzzled me: If G.W. is so stupid, how come his never-ending series of "plots and conspiracies against Muslims" are so dangerous? If he's such a dumbass, just ignore them...
The tape appeared to be the same 53-minute recording of which a few excerpts were released Thursday by the British-based Islamic Al-Ansaar news agency. It began appearing in full Sunday on Islamic-oriented Web sites. Al-Ansaar had said it acquired the tape from a seller who advertised it over the Internet.


Yo! Over here! I've got a couple photos of Harun al-Rashid. Wouldja like to buy them, too? Oh, and I've got a pair of nail clippers once owned by the Prophet himself. I might part with them for, say, 150 bucks...


The United States' goal in waging war against Iraq is to change the regional map to benefit Israel, according to the raspy voice said to belong to bin Laden. "It is clear that the preparations to attack Iraq are part of a series of attacks prepared for nations of the region including Syria, Iran, Egypt and Sudan," the voice said. "The aim of the Crusaders' campaign is to prepare the atmosphere for the establishment of the so-called greater Israel state, which includes great parts of Iraq, Egypt, Syria, Jordan and large portions of (Saudi Arabia)."


"You can tell that's what they want, 'cuz if we wuzn't tryin' to kill them all they'd be sniffin' around our wimmin..."


It wasn't possible to verify if the voice was bin Laden's.


It's loony enough to be him, but I think it's an understudy. The recording facilities in hell are really primitive...
Posted by: Fred Pruitt || 02/16/2003 10:53 am || Comments || Link || E-Mail|| [6464 views] Top|| File under:
At Lombardy School, you can spell gun
Grade 1 students at Lombardy Public School near Smiths Falls will be able to learn to spell the word "gun," after school officials reversed a decision to ban the word from the class's curriculum.


Really? That's encouraging. What caliber?


The word was briefly removed from the Grade 1 spelling list following a complaint by a student's parents.


"Gun? Ewww! Ucky! Replace it with something else, immediately."


"At the end of the day, the word 'gun' is as permissible and relevant as any other short-vowel word," spokesman Terry Simzer stated yesterday on the Upper Canada District School Board Web site.


"But not 'gat.' We draw the line at 'gat.'"


In fact, Gino Giannandrea, director of the school board, announced yesterday that the word "gun" can even be used in Lombardy's Grade 1 class, subject to the discretion of the teacher and principal. If a parent objects to a particular word on his or her child's spelling test, the teacher will have discretion to remove it from that child's test. But the rest of the class can still be tested on the spelling of the word.


How about "heater"? "Rosco"? "Piece"? Are they okay? Or do you need permission for them, too?


This arrangement satisfies Amanda Sousa, the parent who first bitched raised the issue. Her seven-year-old daughter Chloe had come home with a list of words beginning with "G." When she saw "gun" among the words, Mrs. Sousa, a pacifist, was disquieted. "I'm racking my brain trying to figure out why a seven-year-old would need to learn this word," she later told the Citizen. "Guns are violent. End of story."


Ummm... Maybe because they exist? Even if they were all banned and dumped in the ocean, and their owners all executed by the ostentatiously virtuous, the word would still exist. Ask any pterodactyl.


She expressed her concerns in a letter to the teacher. But when Chloe came home later in the week with the same list, this time including pictures beside each word, she felt her message had not been conveyed and phoned the principal.


"You ain't takin' the hint, are you, Bozo? Don't make me come down there — with my lawyer!"


The word was removed from the spelling list of the Grade 1 class until Mr. Giannandrea's decision yesterday.
That thing, running from the back of his head to his heinie — it looks like... it looks like... my Gawd! It's a backbone! Huzzah!
"If other parents don't object to the word and their children are tested on it, that's fair," Mrs. Sousa said. "But I still think there's no need to have a picture of a gun."
"They're ucky, you know."
"You said that."
Mrs. Sousa said she had no regrets about raising the issue, but has been dismayed by public reaction. In letters to the editor, on Web sites, and on radio talk shows, response has been vituperative and malicious, she said.


If you don't like being called stupid, maybe you should consider moving to the other half of the bell curve...


"I've been called a bad mother, a horrible person.


"... a nitwit, a crank, a dumbell, an officious twit..."


"People have been telling Chloe that her mother did a bad thing. One person even said, on a Web site, 'If she doesn't want her daughter to see a gun, I'll show her a gun.' Is that a threat?"


I dunno. I only called you a nitwit.


Her point is probably shared by many people, says Mrs. Sousa, who studied early childhood education at Queen's University. "Have you ever seen a child's book titled, A is for Apple, G is for Gun? Have you heard the word on Sesame Street? I don't think so, but that's because many parents feel about guns the way I do."


Except for that episode when Bert came home early and found Ernie in the sack with Grover. That was pretty bloody. They shouldn't have aired that...


Many commentaries have suggested she wanted the word "gun" to be banned from life, she says. "But that's ludicrous. I'd have to be blind and naive to want that. My daughter will learn the word — I just don't want her having spelling tests with pictures of loaded guns on them."


Why don't you compromise? They can teach her to spell the word "gun," but they'll put a picture of a rutabaga beside it. That should prepare her for life near Smith Falls, at least until she's older and tries to hold up a liquor store.


Chloe's class has moved on from "G" to "H" words now. "And you know what?" Mrs. Sousa asked. " 'Hand grenade' wasn't on it. So I'm happy."


Wonder what picture they're using for "hump". And I'll bet "hug" is on that list...
Posted by: Fred Pruitt || 02/16/2003 11:29 pm || Comments || Link || E-Mail|| [6460 views] Top|| File under:
Middle East
Hamas snuffies were killed by IDF-sabotaged drone
The Israel Defense Forces is preparing for a major operation in the Gaza Strip in response to the Hamas bomb attack that killed four members of a tank crew on Saturday. The defense establishment decided yesterday that its response to the attack should focus on Hamas' military wing in Gaza. The planned operation, which is slated to last for a relatively long time, is expected to include assassinations of wanted terrorists along with a deep penetration into the Strip by Israeli ground forces. Defense sources stressed, however, that Israel did not plan to reoccupy Gaza, as it had the West Bank.
Also yesterday, six Hamas operatives were killed by an explosion in Gaza City that was apparently an Israeli assassination. Three passersby were injured in the blast.


Two of the wounded kicked it, huh?

Hamas issued a statement describing the explosion as "the most serious assassination operation against the Iz a Din al Kassam military wing since the liquidation of Salah Shehadeh, the head of the military wing," last July. According to Hamas, the six were killed when a pilotless drone they had planned to use to carry out attacks against the IDF blew up. Palestinian sources said the six had purchased the drone not long ago and that it had apparently come with a bomb hidden inside.


Happy Birthday to You!


Yesterday, the six were standing in a courtyard as the drone carried out a test flight overhead when the bomb exploded. Hamas' military wing is now trying to figure out how and from whom the six purchased the drone.


www.IDFtoys.com


Army sources said that Hamas first showed an interest in pilotless drones, both as a means of collecting intelligence and as a means of carrying out attacks, about a year ago.


High-tech can be a dangerous thing, can't it?

Palestinian sources identified the six who were killed as Iyad Shaladan, who is considered close to Hamas' leaders; Akhram Nasser, one of the heads of Hamas' military wing and one of its leading arms procurers; Ayman Mohana; Mohammed Silmi; Mufeed Albul and Nidal Farhat. The most prominent of the six is Farhat, a close associate of Israel's most wanted terrorist, Mohammed Deif. Farhat has been involved in manufacturing Kassam rockets and maintains close ties with terrorist groups in other Arab countries; his younger brother, Mohammed, infiltrated the settlement of Atzmona a year ago and killed five students at a pre-army yeshiva there.


And now he's gone, cut off in the prime of his life. Oh, what will the Paleos ever do without him? (Any body have a tissue? I'm weeping, you know. Well, there are tears streaming down my face...)

Abdel Aziz Rantisi, a senior Hamas leader in Gaza, demanded that Palestinian Authority officials respond to the attack by halting their meetings with Israel and their efforts to arrange a cease-fire. He also threatened that Israel's "army of occupation and its war minister, Shaul Mofaz... will pay a heavy price" for the assassination.


That's the usual response, isn't it? Somehow it's never "We've gotta knock this off, 'cuz too many of our cannon fodder are getting killed."

Two other Palestinians were killed in Nablus yesterday during a gun fight with IDF paratroopers. An IDF officer was lightly wounded in the leg in the incident and was sent to Sheba Medical Center in Tel Hashomer for treatment. The paratroopers had entered the Nablus casbah to arrest Taysir Khaled, who heads the Nablus branch of the Democratic Front for the Liberation of Palestine. As they surrounded the building in which Khaled was staying, armed Palestinians opened fire at them. Two Palestinians were killed by the troops' return fire and a few residents of the area were wounded. IDF sources said that both of the slain Palestinians had been armed; but Palestinian sources said that one had been a mere bystander. After the shooting had stopped, the soldiers arrested Khaled and three other Palestinians who were with him.


Khaled's too important to the movement to let himself get iced, y'see...

The IDF also arrested five other Palestinians yesterday - a Tanzim operative who was involved in the arms trade in Tul Karm, a Hamas operative in the village of Bituniya near Ramallah and three Tanzim activists in Hebron. IDF troops also foiled a suicide attack south of Nablus when soldiers at a roadblock near Hawara stopped a Palestinian car for a routine check. The soldiers searched the car and found an explosive belt containing 15 kilograms of explosive material. The driver, who was also carrying a large sum of money, was detained for questioning. The IDF currently believes that his assignment was to deliver the belt to the Hamas bomber slated to carry out the attack.


"Bomb? What bomb? Oh, that! That's not a suicide belt. It's for blowing stumps. Y'see, ya strap it around the stump..."

Israel also decided yesterday that the full closure it has imposed on the territories will continue until further notice. The IDF attributed this decision to a spate of warnings about planned attacks within the Green Line. The closure bars some 20,000 Palestinian workers and merchants from their jobs in Israel.


Tough, ain't it? See? Cause... Effect. Works every time.
Posted by: Frank G || 02/16/2003 08:57 pm || Comments || Link || E-Mail|| [6464 views] Top|| File under:
Middle East
Israeli Army Enters Gaza City, Heads for Hamas Stronghold
Israeli tanks entered Gaza City early Monday and headed for a neighborhood where leaders of the violent Islamic militant group Hamas live, witnesses said.


Coincidence I'm sure.


It was the first time Israeli forces moved on the Sheikh Radwan neighborhood in northern Gaza City. The incursion came after Saturday's blast in northern Gaza, in which four Israeli soldiers died when their tank set off a huge bomb. Hamas claimed responsibility and volunteered to suffer the consequences achieve martyrdom for their fodder. About 35 tanks, accompanied by attack helicopters, were involved in the incursion, witnesses said. Two Palestinians were wounded slightly by Israeli gunfire, hospital officials said.


That sometimes happens when you wave guns at real soldiers.

Israeli military sources, speaking on condition on anonymity, said an operation was underway in Gaza City but it was not a large-scale invasion. After the tank bombing, Israeli leaders pledged to hit the Hamas infrastructure in Gaza.


Hello! Is Abu Bom bmaker home??


Among the Hamas leaders who live in the Sheik Radwan neighborhood are Abdel Azziz Rantisi

ooohh

and Ismail Haniyeh, who often speak for the Islamic group. Spiritual leader Sheik Ahmed Yassin lives in another part of the city of 300,000 Palestinians.


That'll wait for Iraq to start
Posted by: Frank G || 02/16/2003 07:51 pm || Comments || Link || E-Mail|| [6462 views] Top|| File under:
IDF grabs DFLP Big...
The PLO on Sunday strongly condemned the arrest of Taisir Khaled, member of the PLO Executive Committee and a leader of the Democratic Front for the Liberation of Palestine, as a "war crime." Khaled was arrested by the IDF in Nablus together with three of his bodyguards.


Gosh, I like it when that happens...


While raiding his office building in the West Bank's largest city, "shots were fired at the troops from several directions and they returned fire," killing one man and wounding four, one critically. The army said the gunmen were armed with Kalachnikov assault rifles. In the gunbattle, one IDf officer was lightly wounded in the leg and taken to Tel Hashomer Hospital near Tel Aviv.


They were just trying to prevent a "war crime"...


"Brother Khaled is a national leading personality playing its role in the frame of the PLO and his arrest is a war crime for which Israel is responsible," said a statement issued by the PLO. "The arrest is a serious breach of all the agreements and an encroachment on Palestinian legitimacy."


Sure hope he's only the first (actually second, see next paragraph) of a long series of politicals they grab...


Khaled is the second member of the PLO Executive Committee to be arrested by the IDF since the beginning of Operation Defensive Shield last year. The other member is Abdel Rahim Malouh of the Popular Front for the Liberation of Palestine. He was arrested by the IDF at his home in Ramallah and is now being held at the Megiddo prison.


Don't worry, though. He'll only be there until there's a peace treaty between Israel and the Paleos. That should be, oh... about 150 years from now.
Posted by: Fred Pruitt || 02/16/2003 12:10 pm || Comments || Link || E-Mail|| [6461 views] Top|| File under:
Bulletin: Paleo researcher thinks cause, effect might be linked...
More from MEMRI...
In an article titled "Palestinian Extremists Voted Twice for Sharon," published in the Palestinian daily Al-Ayyam, columnist Taufiq Abu Bakr argued that it was PA policy that brought Sharon to power, because the PA hadn't restrained extremist elements and rejected the Clinton initiative:
"Realizing that events are caused [by something] is not part of Arab political thinking – even though it is an essential element of modern political thinking the world over... Our papers are full of talk about Israel's 'hegemony of the Right' and the Israeli citizen's bias in favor of 'extremist' parties – as the recent elections have shown. But they do not seek the cause of all this."

"This [the electorate that brought Sharon to power] is the same Israeli public that gave the Labor Party an overwhelming victory in 1992, when it had not been in power for 15 years, and gave them power of attorney to walk the path of peace. This is the very same public that brought Labor Party leader [Barak] to power and gave Labor 26 seats, brought Likud down to an all-time low of 19 seats, and gave the left-wing Meretz movement 10 seats [sic] ..."

"Why has the picture changed so that this same public voted for Sharon in early 2001's direct prime-ministerial elections and then, in the recent elections, voted Likud in even larger numbers, doubling their seats? [This happened] even though Sharon's term saw the highest number of Israeli casualties and a serious recession. Why did it happen? Have they [the Israelis] suddenly gone mad? This is a question many flee from facing."

"In 2001 and 2003, it was because of the policies of the Palestinian extremists and because the moderates in the Palestinian leadership wavered regarding curbing them in time... Had we declared a period of calm six weeks prior to the premiership elections in 2001, Sharon would not have come to power at all. This was in fact proposed at the time, but those who wavered failed to exploit that historic moment. The Palestinian extremists, with Hamas in the vanguard, escalated their operations to prevent Barak from returning to power, because his return would possibly have brought a political settlement based on mutual concessions – something they vehemently opposed. In objective terms, the [Palestinian and Israeli] extremists are allies. What they did was to push Israeli society to extremism, which suited their fanciful and destructive plan... The question that should be thoroughly explored is why the Palestinian leadership has allowed them to do this, as every day it further diminishes the chance of stopping them?"

"My opinion was and remains that that we should have declared a period of calm as of December 17, 2000, on the day following Clinton's initiative, and have announced our firm acceptance of that initiative. Today we yearn for a road map that offers much less than that."
Wow. Cause and effect appear together in a single article written by a Paleostinian. Wonders never cease, do they? The content, of course, will be dismissed out of hand — "Nah. That can't be it." — and somebody will probably shoot up the author's house.
Posted by: Fred Pruitt || 02/16/2003 11:56 am || Comments || Link || E-Mail|| [6460 views] Top|| File under:
Four Palestinians Killed in Explosion
A blast went off Sunday afternoon at the home of a member of the Islamic militant group Hamas in the Zaitoun neighborhood Gaza City. Four Palestinians were killed and three maimed wounded in the blast, witnesses and hospital officials said.
"Now, pay attention, Mahmoud. You take the black wire and splice it to the red wire, and the white wire and splice it to the green wire, see?"
"Ahmed, you've got that backwards. It's black to green and white to red, like this, see?"
"Well, you're wrong. That won't work, 'cuz as soon as you arm the thing..."
[BOOM!]
Hamas prevented journalists from inspecting the site, something the group has done in the past in the aftermath of so-called "work accidents" during the assembly of bombs. It also appeared that the blast went off inside the house, rather than being caused by a rocket.


Work accidents always make me want to... ululate.


A neighbor, Ramzi Suleiman, 29, said he was sitting on his balcony on guard duty at the time. "I heard the sound of screaming women, and cars evacuating people from the house. I saw at least three people covered in blood being taken away," he said.
"Sure am glad they had me outside on lookout duty."

FOLLOWUP:
Hamas leader in the Gaza strip, Dr. Abdel Aziz Rantisi, has blamed Israel for the explosion in Gaza city that killed five Hamas activists Sunday afternoon. One of the dead, Nidal Farahat, was the brother of Hamas terrorist Muhammad Farahat, the man who carried out the attack in Atzmona on March 7 in which five yeshiva students were murdered and more than 20 others wounded. His mother made headlines after video footage showed her with her son, who boasted about the 'mission' he was to carry out; she called on all breeding stock mothers to encourage their sons to become cannon fodder 'martyrs.'


Got her the Paleomom of the Year Award.


Nidal Farahat was involved in sending Hamas activists to train in Arab countries, and for helping to smuggle Kassam rockets from the Gaza Strip to the West Bank.


Want to see me care that he's dead? Okay. Close your eyes and hold your breath...
Posted by: Fred Pruitt || 02/16/2003 12:17 pm || Comments || Link || E-Mail|| [6470 views] Top|| File under:
North Africa
Algeria awaits delivery of U.S. night vision systems
Algeria awaits the delivery of a U.S. shipment of night-vision systems meant to help the North African country track Islamic insurgents. U.S. officials said the Bush administration has approved a shipment of night-vision equipment to Algeria. They said an unidentified U.S. company was granted permission to sell the systems to Algeria's security forces. The shipment was approved after repeated requests by President Abdul Aziz Bouteflika, the officials said. The officials did not disclose details of the systems or how many would be sent. "We permitted a U.S. company to sell to Algeria night vision devices for use by the security forces," State Department spokesman Richard Boucher said. "These night vision devices have not yet been delivered and I would point out no exports of lethal equipment have been approved."
If your problem is Creatures of the Night, you have to either get proper night vision gear or call in Van Helsing. Since the Algerian bloodsuckers have jumped their borders recently — or at least it's recently become obvious that they have — night vision gear, garlic, and some well-sharpened stakes are probably a really good idea, whether you like Bouteflika's government or not.
Posted by: Fred Pruitt || 02/16/2003 10:02 am || Comments || Link || E-Mail|| [6460 views] Top|| File under:
Middle East
PA refuses to prepare for Iraqi missile attack
The Palestinian Authority has decided to relinquish preparations for the prospect of an Iraqi missile attack on either the West Bank or Gaza Strip. PA officials said authorities do not plan to distribute gas masks or serums to Palestinians to counter fallout from any Iraqi nonconventional missile attack. They said the PA has not organized civil defense efforts or bunkers to protect against a conventional missile attack. The PA has been offered the option of purchasing gas masks and other equipment to prepare for an Iraqi missile attack. But officials said PA Chairman Yasser Arafat has determined that any Iraqi missile aimed toward Israel would not fall on either the West Bank or Gaza Strip. "We have to prioritize for the donors what is most urgent, urgent, and so on," Fathi Abu Moghli, a PA Health Ministry official, told the IMRA information agency. "We didn't reach this level of need — to ask for masks."


"Yasss... The money will be much more secure in Switzerland. The Paleos? Oh, don't worry about them. They're used to having lots of dead people around."
Posted by: Fred Pruitt || 02/16/2003 09:40 am || Comments || Link || E-Mail|| [6468 views] Top|| File under:
Home Front
One million. And still they came
This article rambles on in a try-hard poetic way so I've kept the most pertinant facts and cut the dribble
It was the biggest public demonstration ever held in Britain, surpassing every one of the organisers' wildest expectations and Tony Blair's worst fears, and it will be remembered for the hypocrisy of the organisers and the ignorance of the public the bleak bitterness of the day and the colourful warmth of feeling in the extraordinary crowds. Organisers claimed that more than 1.5 million had turned out; even the police agreed to 750,000 and rising. By three o'clock in the afternoon they were still streaming out of Tube stations to join the end of the two routes, from Gower Street in the north and Embankment by the river. There were, of course, the usual suspects - CND, Socialist Workers' Party, the anarchists. But even they looked shocked at the number of their fellow marchers: it is safe to say they had never experienced popularity such a mass of humanity. There were nuns. Toddlers. Women barristers. The Eton George Orwell Society. Archaeologists Against War. Walthamstow Catholic Church, the Swaffham Women's Choir and Notts County Supporters Say Make Love Not War (And a Home Win against Bristol would be Nice).


These people need to be taught the difference between appeasement and peace, and the difference between supporting peace and supporting a bloody dictator.


One group of SWP stalwarts were joined, for the first march in any of their histories, by their mothers. There were country folk and lecturers, dentists and poulterers, a hairdresser from Cardiff and a poet from Cheltenham.


I repeat: Bush should start the war without delay, get it over and done with quickly and the administration should keep their collective mouths shut about possible tactics like 'shock and awe' or nuclear bunker-busters, it is only making the opposition worse.


There were cheers as marchers were given updates about turnout elsewhere in the world - 90,000 in Glasgow, two million on the streets of Rome. 'I'm not political, not at all. I don't even watch the news,' said Alvina Desir, the hypocrites leading the ignorant queuing on the Embankment for the start of the march at noon.


I guess that'd make her an unbiased observer, but I don't think it'd give her the right to have an opinion...

A Cheshire fireman nearby said: 'They will take notice of a protest like this. Our MPs, and Blair himself, were voted in by ordinary people like those here today. Blair is clever enough not to ignore this.'

Andrew Miller, 33, from New Zealand, whose feeling, echoed by all around, was that 'all the different groups that are marching today show the world that the West is not the enemy, that British people do not hate Islam and Arabs and the coming together of people is the greatest way forward.'


Unfortunately for us, Mr Miller, the Islamic Jihadists don't care that you don't hate Islam or Arabs. You are not one of them therefore they hate you. Do you get it? Are you ready to teach your mother to wear a burqa?


Lesley Taylor, a constitutional law lecturer who's lived across here for 29 years, holding a forlorn placard reading 'American against the war.' Why only one? 'I don't know any other Americans here. In the Eighties here I saw a lot of anti-American resentment, and now it's back. I accept that the perception of George W. Bush has something to do with this, but still... these are the same people the thinking middle-classes, who were so shocked and honestly sympathetic after September 11: how can they turn so nasty so quickly?


Because the media has indoctrinated them with anti-Americanism and brainwashed them into thinking appeasement is a solution


'Because America is making your Prime Minister go against the huge majority of the British people. And that won't be forgiven. Look about you. That's what this is about; not fierce party politics but a simple feeling that democracy, British democracy, has been forgotten.'

Chris Wall, a Nottingham mother who had brought down eight children with her: 'They indoctrinate them talk about it at school and that's a good thing. Children need to be aware of what's happening in the world. And this is, of course, a peaceful protest.'

In Hyde Park itself, a long line of purple silk lay on the grass, facing Mecca, and Muslims took off their shoes to pray.


What a surprise, get used to it people.


Mo Mowlam warned: 'We will lose this war. It will be the best recruiting campaign for terrorists that there could be. They will hate us even more.'


They hate us anyway.


Will yesterday, astonishing yesterday, change anything?


I hope not.
Posted by: Anonymous || 02/16/2003 07:53 pm || Comments || Link || E-Mail|| [6479 views] Top|| File under:
Iran
U.S. Now Views Iran in More Favorable Light
The administration now distinguishes between Iran and the other countries that President Bush lumped together last year in an "axis of evil" and does not plan to target the Islamic Republic after the increasingly likely war in Iraq, a senior U.S. official said. Despite growing concern about the regime's suspected nuclear weapons program, Iran's assistance in the war on terrorism, and the gradual evolution of liberal thought there puts it in a different category from Iraq or North Korea, Deputy Secretary of State Richard L. Armitage said in an interview. "The axis of evil was a valid comment, [but] I would note there's one dramatic difference between Iran and the other two axes of evil, and that would be its democracy. [And] you approach a democracy differently," Armitage said. "I wouldn't think they were next at all," he added.


Let's hope this is just stopgap rhetoric to make nice with Iran while the war with Iraq is on. Democracy! Riiiiiight.
Posted by: Anonymous || 02/16/2003 08:55 am || Comments || Link || E-Mail|| [6465 views] Top|| File under:
Korea
US 'not pressing for N Korea sanctions'
The lead photo for this story just had to be Photoshop'd. It shows a working tractor in North Korea!
The United States has said it does not intend to press for immediate sanctions against North Korea. The crisis over the Stalinist state's nuclear programme was referred this week to the UN Security Council, which could make such a move.
American envoy Richard Williamson insisted that the US - which pressed for the council's involvement - was still keen to solve the crisis diplomatically.


One at a time folks, one at a time.


But North Korea said his remarks were untrustworthy, and maintained that the dispute could only be resolved by direct negotiations between Washington and Pyongyang.


Which, by golly, we still haven't done.


North Korea has previously warned that it would regard the imposition of sanctions as a declaration of war. The relationship between North Korea and its southern neighbour has been soured by the crisis.


The BBC has an outstanding command of the obvious.


Talks on economic co-operation ended on Thursday without agreement, as South Korea said the nuclear impasse must be resolved first. US envoy Richard Williamson told reporters at the UN that sanctions against Pyongyang were "not an issue right now". Secretary of State Colin Powell said: "We still think there is the possibility of a diplomatic solution."


"In fact, we think we can schedule talks on the matter for August, 2009."


North Korea's neighbours - Japan, South Korea, China and Russia - have also urged further talks rather than possible military action. On Friday Japan sought to clarify remarks that Tokyo would launch a pre-emptive strike against Pyongyang.


I'll bet they did. That had to raise hairs from Taipei to Beijing.


"The situation is very tense in North Korea, but Japan is not making any special preparations in response to that," defence chief Shigeru Ishiba told reporters on Friday. But he stressed that Japan would retaliate with military force if North Korea used arms against it.


That caused another sleepless night in Beijing.


Around 400 prominent South Korean public marks figures took part in Friday's overland journey to the North.


Lessee, 400 times 1 million each, hmmm.


The visit may pave the way for regular trips to the scenic Mount Kumgang, or Diamond Mountain. The cross-border route is one of several that are being reconnected under agreements signed at the historic inter-Korean summit three years ago. South Korean President Kim Dae-jung apologised on Friday for his involvement in a scandal surrounding payments to North Korea ahead of the summit.


"$400 million and all I got was a stinkin' T-shirt from Diamond Mountain!"


The border between the two Koreas is heavily fortified by both Korean and US forces, and on Friday US Defense Secretary Donald Rumsfeld raised the possibility of moving some American troops away from the region. He said no plan had yet been finalised, but South Korea's president-elect Roh Moo-hyun has asked Washington to reassess US troops in the South.
"Go away. No! Not that far away!"
Mr Roh did not want a complete withdrawal of American forces, but sought to "rebalance" the US-Korean military alliance, a US official told Reuters news agency


Anytime they want to shoulder more of the burden is ok with me.
Posted by: Steve White || 02/16/2003 08:58 am || Comments || Link || E-Mail|| [6461 views] Top|| File under:
East/Subsaharan Africa
Ivorian rebels deny mass grave blame
Rebel groups in the west of the Ivory Coast have alleged that mass graves found in the town of Man were the work of forces loyal to Ivorian President Laurent Gbagbo. Military commanders from two rebel groups said that the victims were civilians with names from the north and from neighbouring countries, who attacked the town two months ago. A BBC correspondent who visited the graves says the positions of some of the bodies indicate summary execution. Rebels took over the town in late November, when they attacked it and ousted government forces.


This was after the failed coup.


The corpses are strewn across the local cemetery on the outskirts of the town, says the BBC's Joan Baxter, who has visited the town. Some of the bodies are wrapped in plastic sacks and others are charred. Bodies have also been found in a nearby forest but are thought to be those of people who died during the recent fighting. The military commander of the two rebel groups, the MJP (Movement for Peace and Justice) and MPIGO (Ivorian Patriotic Movement for the Greater West) say that pro-government forces are to blame. About 12,000 people are reported to have been killed in Man since Ivory Coast's civil war started five months ago.


"Wudn't us! Ya can't pin a thing on us!"


Locals say the people were targeted for having foreign names.


Foreign as in non-Ivorites in the north part of the country, or furriners from the outside?


Man is said to be extremely tense and many businesses are shut.


I'd be tense, too, if mass graves were just out there on the main road to town.


Rebel groups are threatening to march on Ivory Coast's commercial capital Abidjan unless President Gbagbo appoints its nominees to the cabinet.


March on the capital? Where's the Foreign Legion?


They maintain that a peace deal signed in Paris in January promised them key ministries but President Gbagbo - who also signed the accord - insists he must have the final say on government appointments.


Ducking and weaving as he tries to survive.
Posted by: Steve White || 02/16/2003 08:39 am || Comments || Link || E-Mail|| [6461 views] Top|| File under:
Zimbabwe cricket stars stand up for democracy
It was the defining image of this, or indeed of any, World Cup: the dread-locked Zimbabwean cricketer and his team mate proudly wearing black armbands as they strode onto the pitch to face their opponents. The remarkable act of defiance, a public protest against the death of democracy in their country, stunned the sporting world. Echoing the Black Power protest on the medal podium of the 1968 Olympic Games, it was an historic moment in which sport took a rare stand against a repressive regime. Last week's brave gesture by Henry Olonga and Andy Flower struck a symbolic yet powerful blow against Robert Mugabe's brutal government. In a country in which dissenters are subjected to violence by the President's henchmen, the courage of the two cricketers cannot be underestimated.

A few days on, as he adjusts his sunglasses and gazes across an empty pitch, Olonga can reflect on the enormity of his actions. Fresh from a training session, the 26-year-old revealed in an interview with The Observer the inspirations for both his career and his decision to risk his life by making a stand for democracy. 'I have thought about the costs of making a stand and I think Christianity transcends everything else. Christians are called to speak out against evil, to speak out against things that are wrong and that are wicked. In the face of wickedness, my stand is simply that I am merely doing my duty as a Christian. I believe things will come right with regards to the future of the country. Everyone must realise they have to make a stand for what is right. Many issues are thrown around in this nation, but the real issues get clouded. In my opinion it's not about white or black, it's not about race. Sometimes it's not even about money. It's what is right and what is wrong.'

Olonga grew up in Zambia and Zimbabwe, the son of a Kenyan father and a Zimbabwean mother. It is clear who provided him with the iron will he now displays. 'I learnt a great deal about character from my father, who is disabled. He overcame his disability from polio and worked hard to become a doctor. He has served as a paediatrician for many years and has helped many families. I admire him a great deal.' His father encouraged him and his brother in sport. 'He couldn't throw cricket balls with us or hit tennis balls with us, but he was very supportive. He would get us whatever equipment we needed and he followed our activities.'

The Olonga boys went to boarding school and at the well-known Plumtree secondary school he excelled in academic subjects, music, sports and drama. Before he finished school he had been called up for the national team. He became the first black person to play cricket for Zimbabwe. 'I didn't really think much about it at the time. It is only now, years later, that I realise how many young people looked up to me. Now I know I must lead an upright life. I take seriously being a role model for young people. It is a responsibility that is very important to me.'

Olonga and Flower followed their gesture of defiance by issuing a statement that sent shockwaves through the worlds of sport and politics. 'We are mourning the death of democracy in our beloved Zimbabwe,' said the two sportsmen. 'In doing so we are making a silent plea to those responsible, to stop the abuse of human rights in Zimbabwe. In doing so we pray that our small action may help to restore sanity and dignity to our nation.' In Zimbabwe's opressive and highly charged atmosphere, their statement was a direct challenge to Mugabe and his cronies. It cut right through the blustering, omnipresent state propaganda which has used the cricket team and the World Cup as a publicity tool.

The pair became instant heroes. 'Every now and again, amidst the gloom of our present darkness, a small light will shine reminding us of the principles and courage still out there,' wrote Iden Wetherell, editor of the Zimbabwe Independent . 'Just when we needed people to stand up and be counted in the struggle for freedom and justice, Andy Flower and Henry Olonga stepped forward. Now others need to follow their lead.' A minority, however, vilified their stand, especially the state-owned press and die-hard supporters of the government. The Zimbabwe Cricket Union, whose official patron is Mugabe, said the matter would be investigated and it was referred to the International Cricket Council for disciplinary action. But the most hateful attacks were aimed at Olonga, accused of being a traitor to black people. His cricket club, Takashinga, said it would consider suspending him. 'It is disgraceful,' said Givemore Makoni, chairman of the club. 'Taking politics onto the playing field is a thing the International Cricket Council and all sports organisations have been trying to avoid. It is disappointing because Olonga was a hero and a role model to black cricketing communities. By taking politics on to the field and bringing the game into disrepute, Henry appears to have breached Takashinga's code of conduct.'

Olonga's Zimbabwe career may be cut short just as he reaches his peak. International contracts may not be forthcoming. The threat of violence from Mugabe's thuggish groups is never far away. However, Olonga remains optimistic about his future. 'I believe I've got a lot to offer to Zimbabwean cricket. But Zimbabwean cricket has got to be honest enough with itself to decide whether I have a part to play. I believe I've stood up for what is right. And I believe it is time for other people to stand up for what is right. If you don't stand up for what is right, you deserve what comes your way.

'The consequences of my stand? If Zimbabwean cricket believes I have a part to play... I'll play my part. I'll gladly remain and I'll feel duty bound to cricket. It's given me a great life, great opportunities and a great platform. If they decide they want me out, I won't fight them. But obviously when I say cricket I'm not talking about one or two people who might have a bone to pick with me. I mean the majority of the people. If I get a sense they don't want me in cricket because of the stand I've taken, there are lots of young people out there who can take my place.'

Although others in the team have been quiet about politics, it seems they are behind the two players. Today, 23 years after independence, Zimbabwe is still divided by race, and Olonga is proud of trying to bridge that gap. 'To reduce Zimbabwe's racial differences, the first thing needed is a tremendous amount of forgiveness. When I look at the example of Nelson Mandela, the reason he is such a great man is because he learnt the concept of forgiveness. Forgiveness doesn't mean you don't hold those who have wronged you accountable. It does mean you release them and you recognise you cannot change the past.'

Olonga speaks highly of his team mate, Flower. 'I've discovered what tremendous strength of character Andy has. I also commend the English cricket team and Nasser Hussain for voicing their reservations about the morality of all the issues at stake here.'

This is not the first time Olonga has made a statement about Zimbabwe. In his song 'Our Zimbabwe', his rich baritone voice sends out a message of national unity. It was recorded in English, as well as Shona and Ndebele, to reach all the country's main languages. 'The song is about faith in our country's future,' said Olonga. 'If all you see is hardship, pain, struggle, poverty, starvation, Aids, racism - those things exist - but if that is all you ever see you will never see the promised land.'

Sports star, singer, Christian - he appears to be exhilarated by the challenging position which may be fulfilling his destiny. 'It's exciting, it's an adventure, but it's quite freaky,' he said.


Two good human beings. Hope they stay healthy.
Posted by: Steve White || 02/16/2003 08:02 pm || Comments || Link || E-Mail|| [6462 views] Top|| File under:
Who's in the News
35
[untagged]
Bookmark
E-Mail Me
The Classics
The O Club
Rantburg Store
The Bloids
The Never-ending Story
Thugburg
Gulf War I
The Way We Were
Bio
Merry-Go-Blog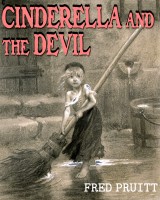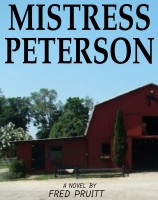 On Sale now!


A multi-volume chronology and reference guide set detailing three years of the Mexican Drug War between 2010 and 2012.

Rantburg.com and borderlandbeat.com correspondent and author Chris Covert presents his first non-fiction work detailing the drug and gang related violence in Mexico.

Chris gives us Mexican press dispatches of drug and gang war violence over three years, presented in a multi volume set intended to chronicle the death, violence and mayhem which has dominated Mexico for six years.
Click here for more information


Meet the Mods
In no particular order...


Steve White
Seafarious
Pappy
lotp
Scooter McGruder
john frum
tu3031
badanov
sherry
ryuge
GolfBravoUSMC
Bright Pebbles
trailing wife
Gloria
Fred
Besoeker
Glenmore
Frank G
3dc
Skidmark
Alaska Paul



Better than the average link...



Rantburg was assembled from recycled algorithms in the United States of America. No trees were destroyed in the production of this weblog. We did hurt some, though. Sorry.
3.235.179.111

Help keep the Burg running! Paypal: