-Great Cultural Revolution
Lockheed Martin Put Executives Through Training to Unlearn 'White Male Privilege'
[NATIONALREVIEW] Lockheed Martin, the nation's largest defense contractor, put top executives through a three-day training to deconstruct their "white male culture" and unlearn their "white male privilege," according to a new report.
"What yer gonna learn in this here class is how to be less white."
"Why?"
"'Cuz you oppress people, that's why."
"We're corporate executives. We're supposed to oppress people."
"Oh."
Thirteen employees, including a former three-star general and the vice president of production for the $1.7 trillion F-35 fighter jet program, attended a program on Zoom last year led by the consulting firm White Men As Full Diversity Partners, according to City Journal's Christopher Rufo. The firm works to help white men "awaken together."
Posted by: Fred || 05/28/2021 00:00 || Comments || Link || E-Mail|| [141 views] Top|| File under:
Brandeis University assistant dean: 'All White people are racist,' 'I hate Whiteness'
[WASHINGTONTIMES] An administrator at Brandeis University declared "all White people are racist" and that she "hates Whiteness" in a defense of critical race theory on Saturday.

Kate


I really should be the target of your bigotry


Slater, an assistant dean of graduate student affairs at the private Massachusetts university and a self-described "White anti-racist educator," faced criticism on social media after she posted a message on Instagram defending critical race theory, which teaches that America's institutions are inherently racist.

"'Debates' about critical race theory are often straw men for debates about whether or not systemic racism is real," she wrote. "And no number of statistics or facts that I could offer up are going to convince people to 'see' systemic racism if they don't want to."

"Yes, all White people are racist in that all White people have been conditioned in a society where one's racial identity determines life experiences/outcomes and Whiteness is the norm and the default. That includes me!" she continued.

"I don't hate White people — I hate Whiteness," she added. "CRT does not create oppression: It names oppression that already exists."

Ms. Slater's comments faced blowback from conservatives after they were circulated on Twitter.

Critical race theory (CRT), which has long been discussed in higher academia, is a justice movement making its way into public schools since the murder of George Floyd, a Black man who died in police custody last year. Republicans across the country who argue CRT is racist have taken steps to ban it from being mandated in public schools at the local level.
Posted by: Fred || 05/28/2021 00:00 || Comments || Link || E-Mail|| [321 views] Top|| File under:
-Signs, Portents, and the Weather-
Inside the Texas Capitol date rape drugging case that wasn't
[HOUSTONCHRONICLE] The news landed at the Texas Capitol last month like a bombshell: State police were investigating claims that a male lobbyist from one of the most influential firms in Austin had used a date rape drug on two female legislative staffers.The Capitol quickly swung into outrage mode. Female

politician

s wore pink in solidarity with the victims. The House speaker condemned the "disgusting, detestable allegations." After the alleged culprit was identified, some

politician

s banned his firm, HillCo Partners, from their offices. And new laws requiring that lobbyists receive harassment training were proposed.

Within a week, however, the Travis County district attorney and the Texas Department of Public Safety announced in a statement that they would not be bringing any charges. "We have concluded there is not enough evidence to support these allegations. ... No crime occurred in this instance," DPS and DA Jose Garza said.

Now, a DPS investigation has concluded that a legislative staffer fabricated the story of the date rape drug to cover up embarrassing personal behavior. "No evidence or facts obtained during the investigation support the allegation," the 50-page report said.

In a separate audio recording obtained by Hearst Newspapers, the investigator went even further, describing the accused lobbyist, Richard Dennis — not the female staffer — as "the victim" in this case. "She lied to me," the investigator, Special Agent Patrick Alonzo, can be heard saying. "She orchestrated all this."




Posted by: Fred || 05/28/2021 00:00 || Comments || Link || E-Mail|| [158 views] Top|| File under:
-Land of the Free
Chicago mayor Lori Lightfoot is SUED by white reporter from Daily Caller after she said she would only give one-on-one interviews to black or brown journalists
[Daily Mail, Where America Gets Its News]
Lori Lightfoot last Tuesday said she would only give interviews to people of color


Her temporary policy, she said, was to draw attention to a lack of diversity


On Thursday, a white reporter from the Daily Caller suing Lightfoot in the United States District Court for the Northern District of Illinois


The lawsuit, filed by Daily Caller News Foundation and Judicial Watch, alleges that Thomas Catenacci was denied an interview by Lightfoot


The lawsuit claims Catenacci's First Amendment rights were violated, as well as his Fourteenth Amendment right to equal protection


Tucker Carlson has described Lightfoot as a Nazi and monster and other journalists also reacted in anger towards the mayor's decision


One Latino journalist in the city said his newspaper cancelled their interview
Posted by: Skidmark || 05/28/2021 00:29 || Comments || Link || E-Mail|| [255 views] Top|| File under:
Economy
Marco Rubio Rails Against Senate Reducing Chinese Tariffs in Anti-China Bill
[Breitbart] Sen. Marco Rubio (R-FL) railed against the Senate approving an amendment that would lower tariffs on Chinese products in a bill meant to help improve American competitiveness against China.

The Senate voted 91-4 to approve Sen. Mike Crapo (R-ID) and Ron Wyden's (D-OR) amendment to the Endless Frontier Act.


The Central Committee's checks have cleared, Senator.


Only Sens. Rubio, Josh Hawley (R-MO), Tom Cotton (R-AR), and Bernie Sanders (I-VT) voted against the proposal.

Senate Majority Leader Chuck Schumer (D-NY) sponsored the legislation as part of a strategy for America to become more competitive against China in artificial intelligence, high-end computing, and advanced manufacturing.

The Wyden-Crapo amendment would remove tariffs on personal protective equipment (PPE), as American manufacturers have made significant investments to help create PPE during the coronavirus pandemic. The amendment would also reauthorize the Miscellaneous Tariff Bill (MTB), which would unilaterally reduce tariffs on thousands of Chinese products.

The over 280-page amendment also contains provisions that might aid big tech companies.

Title 1, Subtitle B: Addressing Censorship and Barriers to Digital Trade section of the amendment requires the United States Trade Representative (USTR) to maintain a list of countries that disrupt digital trade and "coerced censorship," deny market access to American tech companies, designates an official to monitor those countries, and urges the USTR to negotiate trade agreements to facilitate greater market access for American technology companies.

The USTR could use this authority to label countries, such as Poland and Hungary, that have enacted restrictions on big tech companies to push for trade restrictions against those countries.


Xi says "Thanks" and to check Hunter's mail box.


This also could distract from the USTR's mission to go after potential unfair Chinese trade practices by advancing big tech's interests abroad.

Wyden said on the Senate floor ahead of the amendment vote that the bipartisan compromise on their proposal shows that the "Senate is going to come together on the urgency of outcompeting China."

Rubio told Breitbart News's Matthew Boyle in an exclusive interview last week that the Endless Frontier Act would not enact "safeguards" to protect American research and development:


Chinese will still be crawling all over American universities and tech companies.
Posted by: Omotle Sholuns7857 || 05/28/2021 07:59 || Comments || Link || E-Mail|| [178 views] Top|| File under: Commies
Government Corruption
Listen as Hunter Biden bragged that he would regularly smoke crack with late D.C. Mayor Marion Barry at a Georgetown bar when he was a student in recorded phone call with a friend
[Daily Mail, Where America Gets Its News]
Hunter Biden is heard bragging about smoking crack with D.C. Mayor Marion Barry - who died in 2014 - in an audio recording obtained by DailyMail.com


The president's son, 51, recorded a January 2019 phone call with his friend in which he admitted to doing drugs with the civil rights hero and infamous addict


'You know what, I actually smoked crack with Marion Barry, I swear to f***ing god,' Hunter says in the call which was saved on his abandoned laptop


He explained he was a junior at Georgetown University at the time and would regularly smoke with the politician in the bathroom of a local bar


'He used to come there and drink like late, late. And I would be there, and he would go to the bathroom,' Hunter continues


The admission contradicts the claim in his memoir that his arrest as a teenager scared him off drugs until after college


Barry, who died aged 78, spent six months in federal prison after he was caught smoking crack on camera in an FBI sting in January 1990
Posted by: Skidmark || 05/28/2021 10:43 || Comments || Link || E-Mail|| [185 views] Top|| File under:
Government agencies take money owed to foster children with disabilities or a deceased parent
[THEMARSHALLPROJECT.ORG] The Marshall Project and NPR have found that in at least 49 states* and Washington, D.C., foster care agencies comb through their case files to find kids entitled to these benefits, then apply to Social Security to become each child's financial representative, a process permitted by federal regulations. Once approved, the agencies take the money, almost always without notifying the children, their loved ones or lawyers.

At least 10 state foster care agencies hire for-profit companies to obtain millions of dollars in Social Security benefits intended for the most vulnerable children in their care each year, according to a review of hundreds of pages of contract documents. A private firm that Alaska used while Hunter was in state care referred to acquiring benefits from people with disabilities as "a major line of business" in company records.

Some states also take veterans' benefits from children with a parent who died in the military, though this has become less common as casualties have declined since the Iraq War.

State foster care agencies collected more than $165 million from these children in 2018 alone, according to the most recent survey data from the research group Child Trends. And the number is likely much higher, according to Social Security Administration data for 10 states obtained by a member of Congress and shared with The Marshall Project and NPR.

In New York, California and a handful of other states, foster care is run by counties, many of which also take this money, our reporting shows.

Nationwide, foster care agencies are funded through a complicated web of federal and state grants and subsidies, paid for by taxpayers. Children's Social Security benefits were not intended to be one of those funding streams, according to federal law.

In a Marshall Project/NPR survey of all 50 state child services agencies, most pointed out that it is legal for them to apply to the Social Security Administration to become the financial representative for foster children's benefits — though federal regulations state that a parent, foster parent, relative or family friend is preferred. Almost all said they take kids' money as reimbursement for the cost of foster care, putting the funds in individual accounts to recoup what the state has paid for each child's room and board.

In interviews, several officials also said that children in foster care are not mature enough to make good financial choices on their own, and that their family members or foster parents may have ill intentions and pocket the cash themselves.


Posted by: Fred || 05/28/2021 00:00 || Comments || Link || E-Mail|| [103 views] Top|| File under:
Home Front: Politix
Biden Unveils $6 Trillion Budget That Will Raise Federal Spending To Highest Post-WW2 Level
[ZeroHedge] US stock futures soared Thursday morning as President Biden unveiled his first federal budget, which calls for the government to spend $6 trillion in the 2022 fiscal year, with total annual spending set to increase to $8.2 trillion by 2031.


2021 estimated tax collection is $3.8 billion.


Stocks initially kneejerked higher, then retreated on the headlines reporting the proposed budget, which Biden can pass through the Senate using budget rules that allow Dems to circumvent the filibuster. According to the NYT, it calls for the highest sustained levels of federal spending since World War II.

According to the NYT, the increase in federal spending, which follows both the COVID stimulus and Biden's "Build Back Better" infrastructure plans, will be driven by "Biden's two-part agenda to upgrade the nation's infrastructure and substantially expand the social safety net, contained in his American Jobs Plan and American Families Plan, along with other planned increases in discretionary spending."

With Biden expected to raise taxes and increase spending on tax enforcement, the annual deficits in Biden's budget projections wouldn't start to wane until the 2030s. Meanwhile, Biden's "ambitions to wield government power to help more Americans attain the comforts of a middle-class life and to lift U.S. industry to better compete globally in an economy the administration believes will be dominated by a race to reduce energy emissions and combat climate change."


Under Mr. Biden's proposal, the federal budget deficit would hit $1.8 trillion in 2022,


Try $2.2 trillion.


even as the economy rebounds from the pandemic recession to grow at what the administration predicts would be its fastest annual pace since the early 1980s.


It was rebounding quickly in late 2020. Not so much now.


It would recede slightly in the following years before growing again to nearly $1.6 trillion by 2031.


I got a bridge in Brooklyn for sale. Cheap.


Total debt held by the public would more than exceed the annual value of economic output, rising to 117 percent of the size of the economy in 2031. By 2024, debt as a share of the economy would rise to its highest level in American history, eclipsing its World War II-era record.
Posted by: Omotle Sholuns7857 || 05/28/2021 05:34 || Comments || Link || E-Mail|| [155 views] Top|| File under:
It's Stunning Who Led the Charge to Screw Israel Out of an Aid Package
[Townhall] Okay, it's not shocking, and this story died when it became increasingly clear that Democrats who hate Israel had no chance of blocking a $735 million aid package that was greenlit by Joe Biden. Right now, there is a fragile ceasefire between Hamas and Israel. Hamas has spent the better part of a month firing thousands of rockets into Israel from Gaza. This won't last. There's going to be another war because Hamas is a group of genocidal terrorists who must destroy Israel. That's the side Rep. Alexandria Ocasio-Cortez (D-NY), her squad, and others have sided with over the past couple of weeks. So, it's no shock she was the starting quarterback in this symbolic effort to block the aid package last week (via The Hill):
Posted by: Besoeker || 05/28/2021 03:57 || Comments || Link || E-Mail|| [261 views] Top|| File under:
Atlanta councilman Antonio Brown, who voted to defund police, has car stolen
[NYPOST] An Atlanta politician mayoral candidate who voted to defund millions of dollars from the local police department's budget reportedly had his car stolen by a group of young thieves this week.


I was gonna comment that God sometimes works in mysterious ways, but this is more a whack with a celestial mallet.


City Council Member Antonio Brown had just gotten out of his white Mercedes coupe to speak to fellow community leader Ben Norman in northwest Atlanta's Dixie Hills community Wednesday when he spotted four or five kids — the youngest only 6 or 7, WAGA-TV reported.
"What's that curious sound I hear?"
"I believe it's feral yoots!"
The children were walking around a store — and within seconds were inside Brown's car, he said.


"Quick! Grab the ride!"


"One kid was in the driver's seat," Brown told the outlet. "Ben attempted to open the door to get him out of the car. He fought with Ben.
[PUNCH!]
"Hey! No fair! I wasn't lookin'!"
[PUNCH!]
"Ow! I quit!"
"I then engaged and tried to get him out of the car. The three other kids were trying to figure out how to get in the car or stay out of the car. He started to hit on the gas. Ben let go."


"G'bye, feral children! Drive careful!"


"As he started to speed up, and I knew that if I had not let go, I knew I probably could have killed myself because he was going so fast, I would have started to tumble," he added. "And I would have hurt him."
"How would you have hurt him?"
"You know, body parts bouncing off him, that sort of thing."
Brown said he filed a report with the Atlanta Police Department.
"Atlanta po-lice!"
"I want to report a car theft!"
"Yer name?"
"Antonio Brown."
[CLICK!]
Authorities confirmed they found his car a few hours later, but did not say if they made any arrests. Brown said he doesn't want to press charges, according to the report. It appeared that the kids acted out of desperation, Brown told WSB-TV.


"Yeah. Dat's it. They wuz desperate."




The Universe: "Karma be!"

"They wuz so desperate they wuz laffing at with me"



Posted by: Fred & 3dc || 05/28/2021 00:00 || Comments || Link || E-Mail|| [213 views] Top|| File under:
Rep. Pressley: We Need Many Laws to 'Affirm Once and for All that Black Lives Matter'
[BREITBART] Representative Ayanna Pressley

...bald-headed, large-mammaried Democrat representative from Massachussetts. A member of AOC's Mean Girl Squad, her primary concern seems to be her skin color now that she doesn't need her hair done. An out-and-out anti-Semite, Pressley is of the opinion that the nation needs Many Laws to 'Affirm Once and for All that Black Lives Matter.' She appears to be impervious to any concept of the tiger whose tail she so cheerfully yanks turning around and biting her, much less devouring her...
(D-MA) said Tuesday on MSNBC's "Craig Melvin Reports" that politician's work "to affirm once and for all that Black Lives Matter" must go beyond the George Floyd Justice in Policing Act.

Pressley said, "Qualified immunity is an unjust doctrine that has been codified in statute after statute, that has allowed for law enforcement to operate with callous disregard for Black and brown bodies, with reckless impunity for our lives, without any consequences. George Floyd was brutally murdered. Why did that happen? It happened because we have to affirm the fact Black Lives Matter because our lives have not mattered. They have not been valued. There was no humanity, no grace extended or afforded to him. Black folks have been dehumanized.

"Consequently have been brutalized, surveyed, profiled, murdered, lynched," she contended.. "So what would be the deterrent to that? We have much work to do beyond one bill."

She continued, "There must be accountability, and we have to legislate that. We have got to keep the qualified immunity in the George Floyd Justice in Policing Act. It has to be maintained. It should not be watered down. it is one of the strongest and most important provisions of this bill. It's how we'll get to healing, and policies are the only receipts that matter in this moment, not hashtags and likes. What maters in this moment, is budget change and policy change."

Pressley added, "The work that we need to do of affirming the humanity of Black lives to think it wasn't that long ago that saving Black Lives Matter was considered a controversial statement. If folks are tired of hearing it imagine how tired we are of having to say it. The fact is that Black Americans and other marginalized communities have experienced undue harm for centuries because of what I would characterize as policy violence, not naturally occurring, very precise policy. And so the path forward, if we are truly in the midst of a reckoning, which means that we are reconciling with who we have been and who we continue to be, then we will usher in transformative bold change. We will codify the value of Black lives in our policies and in our budgets, and that is not just one bill. So I hope that my colleagues have the political will, the courage and the stamina for the work that is really going to be necessary to assert and to affirm once and for all that Black Lives Matter and to give families the accountability and the healing that they deserve. I just want us to pass laws that are going to keep Black Americans and other marginalized communities alive, period. That is about making investments in communities to meet the most basic needs."


Posted by: Fred || 05/28/2021 00:00 || Comments || Link || E-Mail|| [227 views] Top|| File under:
India-Pakistan
Biden ready to name Eric Garcetti ambassador to India
Hey, Dron, you're gonna love this one! Los Angelinos know him as Mayor Yoga Pants. He's famous for a $2 billion bond issue that he convinced voters to pass to provide housing for the homeless. The resulting housing units, the few of them that have actually been built, cost $750,000 a pop. And there are those of us who will never forget the road diet in which he appropriated car lanes on which commuters depend to get to and from work for bike lanes. Gotta go green, you know. He's pretty thoroughly discredited so there was no way he was moving on to another elected office after his term as mayor ended. Nice of the Big Guy to find something for him.


[Axios] President Biden is ready to nominate Los Angeles Mayor Eric Garcetti as his ambassador to India, sending a trusted political ally to the world's biggest democracy, people familiar with the matter tell Axios.

Driving the news: Biden is planning to name his first slate of political ambassadors as soon as next week, rewarding political allies like Garcetti, as well as big-dollar donors, many of whom covet postings in elegant European capitals.

The White House is still finishing the vetting process for potential ambassadors, including Garcetti, whose office called an Axios report earlier this month that he was being considered for an ambassadorship "speculative."

When the vetting process is complete, Biden is expected to formally send more than a dozen names to the Senate to begin the confirmation process for his first batch of political ambassadors.

Garcetti, who served as the co-chair of Biden's presidential campaign, was initially considered for the Cabinet. However, his chances diminished after a sexual harassment lawsuit against one of his former aides, Rick Jacobs, received national attention after journalist Yashar Ali reported about his own experience with Jacobs.

A Garcetti spokesperson, as well as the White House, declined to comment.
Posted by: Abu Uluque || 05/28/2021 00:00 || Comments || Link || E-Mail|| [263 views] Top|| File under:
Who's in the News
37
[untagged]
7
Commies
6
Antifa/BLM
5
Islamic State
3
Sublime Porte
2
Hamas
2
Devout Moslems
2
Govt of Pakistan
2
Taliban
2
Tin Hat Dictators, Presidents for Life, & Kleptocrats
1
Govt of Pakistain Proxies
1
[untagged]
1
Govt of Syria
1
Narcos
Bookmark
E-Mail Me
The Classics
The O Club
Rantburg Store
The Bloids
The Never-ending Story
Thugburg
Gulf War I
The Way We Were
Bio
Merry-Go-Blog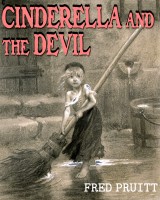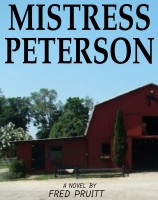 On Sale now!


A multi-volume chronology and reference guide set detailing three years of the Mexican Drug War between 2010 and 2012.

Rantburg.com and borderlandbeat.com correspondent and author Chris Covert presents his first non-fiction work detailing the drug and gang related violence in Mexico.

Chris gives us Mexican press dispatches of drug and gang war violence over three years, presented in a multi volume set intended to chronicle the death, violence and mayhem which has dominated Mexico for six years.
Click here for more information


Meet the Mods
In no particular order...


Steve White
Seafarious
Pappy
lotp
Scooter McGruder
john frum
tu3031
badanov
sherry
ryuge
GolfBravoUSMC
Bright Pebbles
trailing wife
Gloria
Fred
Besoeker
Glenmore
Frank G
3dc
Skidmark
Alaska Paul



Better than the average link...



Rantburg was assembled from recycled algorithms in the United States of America. No trees were destroyed in the production of this weblog. We did hurt some, though. Sorry.
54.91.62.236

Help keep the Burg running! Paypal: