-Short Attention Span Theater-
The Town That Wouldn't Be Passed By
[PJMedia] EVERETT, Pennsylvania -- For the past two years, items on layaway for over 200 families at the Walmart here have been paid for by some generous soul who won't reveal his or her identity. Last year, this modern St. Nicholas paid off $46,000 in items placed on layaway by local residents. This year's total was $40,000.

Nestled in the narrows between the Raystown Branch of the Juniata River and the Tussey Mountain ridge of the Appalachian Mountains, Everett was originally called Bloody Run.
Posted by: Besoeker || 12/25/2019 07:39 || Comments || Link || E-Mail|| [6488 views] Top|| File under:
Africa Subsaharan
Nigeria's Taliban
[DAWN] THE death of Muhammad Yusuf ‐ the founder of Jama'atu Ahlis Sunna Lidda'Awati Wal-Jihad, commonly referred to as Boko Haram

... not to be confused with Procol Harum, Harum Scarum, possibly to be confused with Helter Skelter. The Nigerian version of al-Qaeda and the Taliban rolled together and flavored with a smigeon of distinctly Subsaharan ignorance and brutality...
‐ reportedly in police custody in 2009 transformed what was apparently a preaching group into one of the most lethal terrorist organizations in the world.

Boko Haram (meaning 'Western education is forbidden') was established in 2002 as an offshoot of the Salafi movement in the Yobe state of Nigeria. Between 2002 and 2008, the group largely remained dormant but after the death of Yusuf, the outfit morphed into a threatening force comprising between 4,000 and 6,000

murderous Moslem

s.
Continued on Page 49
Posted by: Fred || 12/25/2019 00:00 || Comments || Link || E-Mail|| [6476 views] Top|| File under: Boko Haram (ISIS)
Home Front: Politix
Who Is This Man Tom Steyer?
[Education News] I believe that by now, most of us realize the Democratic Party is not the same Democratic Party from our childhood. There are many adjectives which could be used here to describe them, but I will leave most of them to you. The two greatest of those are deceit and manipulation.

Diane Kepus ‐

Beware of false prophets, which come to you in sheep's clothing, but inwardly they are ravening wolves. Ye shall know them by their fruits. Do men gather grapes of thorns, or figs of thistles? Even so every good tree bringeth forth good fruit; but a corrupt tree bringeth forth evil fruit. A good tree cannot bring forth evil fruit, neither can a corrupt tree bring forth good fruit. Matthew 7:15-20 KJV

I believe that by now, most of us realize the Democratic Party is not the same Democratic Party from our childhood. There are many adjectives which could be used here to describe them, but I will leave most of them to you. The two greatest of those are deceit and manipulation.

Most of our "New Age" Democrats these days are most willing to tell you who they are but not this one! A better description would be

Just who is this new kid on the block Tom Steyer better known as "Daddy Warbucks" in the Climate Change Green World? Where did he come from and why does he believe he has all the answers?

He has been around for sometime actually, it's just those of us who know the climate change/green philosophy hoax is a financial scam set up by those who already have plenty of money, that have learned how to manipulate the system and have managed to figure out a way to make you believe their lies.

Thomas F. Steyer is extremely GREEN, a Clinton boy if he would be willing to be honest and until he began spending millions on ads against Trump in the 2016 election, most of us had never heard of him. He is a billionaire-environmentalist-activist who believes he is always right and anyone who disagrees with him is always wrong.

Known as the new "Daddy Warbucks" to the Green world replacing Al Gore and Prince Charles as the major speakers, he ironically made billions from his tenure atop Farallon Capital Management‐much of it from COAL projects around the world‐Steyer apparently had an environmental epiphany and now wants to atone for his past sins by trying to save the planet from manmade climate change.

COAL ‐ you know that black ugly stuff that is supposed to be ruining our world. If you listen to some crazed environmentalist's, they will tell you it is COAL that has brought our planet to the brink of catastrophic destruction.

COAL can't possible be held responsible for Climate Change! What gives? Soros just a couple of years ago invested pretty heavily in coal.

Since the report "100 Years of Federal Mining Safety and Health Research" came out in 2010, things have changed quite a bit. Link

Steyer spent a large wad of his money (which is ok ‐ $ 20 Million) to skewer Trump in a barrage of anti-Trump advertising ads throughout California during the 2016 election. He also spent millions in 2018 calling for his impeachment.
Posted by: Besoeker || 12/25/2019 07:47 || Comments || Link || E-Mail|| [6482 views] Top|| File under:
WSJ Editorial Board: Robert Mueller Should Have to Answer for His Trump Dossier Dodge
[Townhall] Well, there is one person who needs to answer for his "dossier dodge" and that's ex-Special Counsel Robert Mueller. The Wall Street Journal editorial board is wondering, and rightfully so, why Mueller decided to leave out that the Trump dossier, which is at the heart of this Russian collusion nonsense, was totally false in his testimony to Congress.

Remember, the 'it was beyond our jurisdiction' talking point he peddled before Congress? Overall, the hearing was a success for Republicans; it finally killed the Russian collusion narrative. Yet, it seems obvious that Mueller and his team knew the dossier was garbage, but instead of making moves to bring about an end to this witch-hunt, he carried on, "tip-toeing," as the WSJ noted around this rather important fact:

In her public order Tuesday, Presiding Judge Rosemary Collyer of the Foreign Intelligence Surveillance Court didn't mention Robert Mueller. But her stinging rebuke of the FBI for abusing the FISA process to obtain a warrant to spy on Carter Page invites the question: How could the special counsel have ignored the Steele dossier?

Inspector General Michael Horowitz confirms the FBI sought to verify the claims former British spy Christopher Steele made in his dossier. Yet during an appearance before the House Intelligence Committee on March 20, 2017, when Mr. Comey was asked directly if the bureau was investigating them, Mr. Comey answered: "I'm not gonna comment on that."

He had good reason to dodge. By that time, the Horowitz report makes clear, the FBI knew that most of the Steele dossier's claims were unreliable. Yet rather than take a hard look at it, Team Mueller made a deliberate choice to tiptoe around it. In his opening statement to Congress when he testified this July, Mr. Mueller declared he would not address "matters related to the so-called Steele dossier," which he said were out of his purview.

This makes no sense. The Steele dossier was central to obtaining the Page warrant, and the leaks about the dossier fanned two years of media theories about Russian collusion that was one reason Mr. Mueller was appointed as special counsel. Mr. Mueller owed the public an explanation of how much of the dossier could be confirmed or repudiated.
Posted by: Besoeker || 12/25/2019 03:22 || Comments || Link || E-Mail|| [6503 views] Top|| File under:
Welcome To Impeachment Limbo For The Holidays
Victory Girls via Instapundit


Now that the Democrats have gotten their impeachment vote as a gift to the base, they are left trying to figure out what to do with it. As a result, they are in political limbo.

Voting for impeachment to please the far-left base was like giving a child a puppy for Christmas. For a glorious, shining moment, captured forever on video or in pictures, there was sheer excitement and joy. The next day, you realize that someone has to clean up after the puppy, train it, and feed it, and the child isn't the person to do that. In other words, you just gave yourself the gift of more work. The Democrats are now in that position. They made the base happy, but now they actually have to follow through on impeachment. And there is no way that President Trump will be convicted and removed by the Senate.

So Nancy Pelosi's brilliant, Botox-fog induced idea? Don't send the articles of impeachment to the Senate! It's GENIUS!!! Trump is impeached and then he will never be cleared because he won't get a trial!

You have to hand it to San Fran Nan ‐ when she commits to the crazy, she takes no half measures. It's so crazy, in fact, that two of the law professors that testified about impeachment in the House ‐ Noah Feldman and Jonathan Turley ‐ actually disagree about whether Trump has actually been impeached. Feldman, who testified for the Democrats, has said that Trump isn't impeached until the charges make it to the Senate (and urges Pelosi to stop the charade and just get it over with).
Posted by: g(r)omgoru || 12/25/2019 00:40 || Comments || Link || E-Mail|| [6481 views] Top|| File under:
MSNBC Guest: Cadets and Midshipmen Have to Be Taught to Not Use the 'OK' Hand Gesture
[TOWNHALL] MSNBC guest Naveed Jamali told host Joy Ann Reid on Sunday the cadets of West Point and midshipmen of the Naval Academy must be taught using the "ok" sign is no longer a good thing.


How about if they're taught tactics and strategy and navigation and leadership and stuff instead?


Reid and Jamali were discussing the findings of West Point and the Naval Academy's investigation into those in attendance at the Army-Navy game making the "ok" hand gesture after people on social media accused them of making the white power symbol. The investigations cleared the cadets and midshipmen, saying they were playing the circle game.


But still there's something to bitch about...


"The investigating officer concluded that the cadets were playing a common game, popular among teenagers today, known as the 'circle game' and the intent was not associated with ideologies or movements that are contrary to the Army values," West Point explained in a press release. "The investigator found that the game was being played in the stands before the ESPN host moved into the crowd. Based on the results of the investigation, those cadets involved will receive appropriate administrative and/or disciplinary actions."


So they were't doing anything wrong and will be punished accordingly?


"We're starting to see that kind of investigation having to happen. It frightens me as a civilian to think that the military is also having to deal with this because obviously, this is an armed entity with a lot of power and potential," Reid said.


Duh.


"That's a very good point. And, look, Joy, that should have been a teachable moment. Malcolm said it best that this is — look, you're 18, 19 years old. You grow up in a small town you're now suddenly moving in with people that you have never seen before. It's understandable that there might be a chance to learn here," Jamali said.


Is he saying anything that makes sense?


"On the flip side of this, when we talk about white nationalism, what is the main part of white nationalism or any ideology is symbolism, is the idea of iconography, the idea that there are symbols that represent that ideology," he continued. "Now I don't doubt that those midshipmen and that West Point cadet were actually not doing the white power symbol, but it's got to be something that we teach. It shouldn't be something that's okay. They should understand why it's not okay to do that."


If they're doing something innocently, where's the complaint?



Posted by: Fred || 12/25/2019 00:00 || Comments || Link || E-Mail|| [6515 views] Top|| File under: Moslem Colonists
India-Pakistan
Diplomatic debacle
[DAWN] THE latest foreign policy debacle in the shape of Pakistain's last-minute decision to pull out of the Kuala Lumpur Summit illustrates Imran Khan
...aka The Great Khan, who is the lightweight's lightweight...
's Trumpian-style of dealing with highly sensitive policy issues. It is decision-making driven by whims rather than reason.

While it was unwise to take the decision to attend the summit without deliberating the pros and cons, even worse was backing out of the commitment under pressure from another county. The entire episode reflects a new low in our diplomacy. It happens when institutional processes are set aside to accommodate the quirks of an individual. It is a voodoo foreign policy that has caused us loss of credibility among friendly countries. Yet we are blind to this.

Notwithstanding the Foreign Office claiming otherwise, there is a ring of truth to what Ottoman Turkish President His Enormity, Sultan Recep Tayyip Erdogan the First

...Turkey's version of Mohammed Morsi but they voted him back in so they deserve him. It's a sin, a shame, and a felony to insult the president of Turkey. In Anatolia did Recep Bey a stately Presidential Palace decree, that has 1100 rooms. That's 968 more than in the White House, 400 more than in Versailles, and 325 more than Buckingham Palace, so you know who's really more important...
said about Saudi pressure being the reason for Pakistain's abrupt withdrawal. The prime minister's sudden dash to Riyadh, followed by the announcement of the cancellation of his visit leaves nothing to conjecture. What could be more humiliating for a sovereign nation than to accept the dictates of another country? It has been a loss of face from all sides.

No precedent in recent history comes to mind where Pakistain has allowed some other country to take a decision on its foreign policy imperatives and how to conduct its relations with other states. Despite pressure, Pakistain had previously maintained a balance in its relations with countries hostile to one another. We have kept ourselves out of the civil war in the Middle East and declined to send troops to help Saudi forces in Yemen


...an area of the Arabian Peninsula sometimes mistaken for a country. It is populated by more antagonistic tribes and factions than you can keep track of...


while withstanding intense pressure from Riyadh. So what has happened now?
Posted by: Fred || 12/25/2019 00:00 || Comments || Link || E-Mail|| [6474 views] Top|| File under: Govt of Pakistan
Home Front: Culture Wars
IMAO Time Machine: Know Your Enemy – Hanukkah
[IMAO] - Laurence Simon posted this in 2005. Yes, we know Hanukkah started a couple of days ago. We know it's late, but seriously, what do you expect? ‐ The Editors

In honor of this being the first day of Hanukkah, I ‐ the Token Jew of IMAO™ ‐ have decided to post the FAQ that I use for when people ask me all sorts of stupid Hanukkah questions:
Posted by: g(r)omgoru || 12/25/2019 03:10 || Comments || Link || E-Mail|| [6504 views] Top|| File under:
Who's in the News
33
[untagged]
5
Boko Haram (ISIS)
5
Govt of Pakistan
4
al-Nusra
3
Govt of Iran
3
Moslem Colonists
2
Commies
2
Arab Spring
2
Taliban
2
Sublime Porte
1
al-Qaeda in North Africa
1
Govt of Iraq
1
Govt of Iran Proxies
1
Islamic State
1
Govt of Qatar (MB)
1
Hamas
1
Govt of Sudan
Bookmark
E-Mail Me
The Classics
The O Club
Rantburg Store
The Bloids
The Never-ending Story
Thugburg
Gulf War I
The Way We Were
Bio
Merry-Go-Blog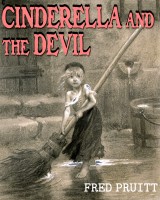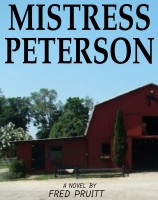 On Sale now!


A multi-volume chronology and reference guide set detailing three years of the Mexican Drug War between 2010 and 2012.

Rantburg.com and borderlandbeat.com correspondent and author Chris Covert presents his first non-fiction work detailing the drug and gang related violence in Mexico.

Chris gives us Mexican press dispatches of drug and gang war violence over three years, presented in a multi volume set intended to chronicle the death, violence and mayhem which has dominated Mexico for six years.
Click here for more information


Meet the Mods
In no particular order...


Steve White
Seafarious
Pappy
lotp
Scooter McGruder
john frum
tu3031
badanov
sherry
ryuge
GolfBravoUSMC
Bright Pebbles
trailing wife
Gloria
Fred
Besoeker
Glenmore
Frank G
3dc
Skidmark
Alaska Paul



Better than the average link...



Rantburg was assembled from recycled algorithms in the United States of America. No trees were destroyed in the production of this weblog. We did hurt some, though. Sorry.
18.205.56.183

Help keep the Burg running! Paypal: