-Land of the Free
Virginia Governor Northam Increases Corrections Budget In Anticipation Of Jailing Gun Owners
Via Bongino


[DailyCaller] As if Virginia Gov. Ralph Northam's wholesale attack on law-abiding gun owners wasn't enough, the disgraced public official and his Michael Bloomberg-bought allies in the General Assembly now want the state's hard-working taxpayers to foot the bill for their unconstitutional schemes. The budget bill (HB30) includes an appropriation of a quarter million dollars to carry out a host of gun control measures that Northam and his anti-gun allies hope to enact.

The $250,000 is appropriated to the Corrections Special Reserve Fund in order to provide for the "increase in the operating cost of adult correctional facilities resulting from the enactment" of Northam's gun control measures. Among the enumerated laws that this allocation is meant to fund is a ban on commonly-owned semi-automatic firearms, the criminalization of private firearms transfers, and gun confiscation orders issued without due process.

Posted by: Mercutio || 12/25/2019 06:47 || Comments || Link || E-Mail|| [10803 views] Top|| File under:
Giuliani: 'Saint Marie Yovanovitch' Quashed Ukraine Probe Into Missing $5.3 Billion in Foreign Aid
h/t Instapundit


[American Greatness] - Rudy Giuliani alleged Monday that former Ambassador Marie Yovanovitch "quashed" a corruption investigation into the disappearance of foreign aid because the Obama Administration was funneling the money to non-governmental organizations run by left-wing billionaire George Soros.

Giuliani, President Trump's personal attorney, recently returned from a fact-finding mission in Ukraine, and discussed his findings in an interview with Turning Point USA founder Charlie Kirk for his podcast.

The former mayor of New York City told Kirk that in 2017, the Ukrainian Accounting Authority did a study which revealed that $5.3 billion in foreign aid during the Obama/Biden years was not properly accounted for. So the agency started an investigation

"All of a sudden, members of the U.S. Embassy, under the control of Marie Yovanovitch‐I call her Saint Marie Yovanovitch‐comes and tells them, 'there's no need to do that. We're okay with the spending. There's no need to.'"

Giuliani said the Ukrainian Accounting Authority at first insisted that they had to conduct an investigation, but later, "somehow it came down from the top‐don't investigate."
Posted by: g(r)omgoru || 12/25/2019 05:56 || Comments || Link || E-Mail|| [10798 views] Top|| File under:
Jill Biden Helps Distribute Food for the Holiday…To People in Mexico
[Red State] Jill Biden, the wife of former Vice President Joe Biden who is presently running for the Democratic nomination for president, was busy on Sunday with a photo op helping to pass out food for the holiday.

But she wasn't helping to distribute food to American homeless. She was in Matamoros, Mexico helping to distribute food at an event for migrants who are waiting there, seeking asylum, most of whom will likely not qualify, if history is any judge.

Now, it's a good thing to feed anyone who might need it. According to Hot Air, they distributed about 1500 meals which only fed about half the people there. Biden called it "heartbreaking" and said "it's not who we are as Americans."

But the folks waiting there are there voluntarily, they can leave and go home. And it's because of the policies of President Donald Trump that there now are fewer people crossing, leading to fewer people waiting, crossing dangerously or being detained. That's far more effective as a policy than handing out food for a couple of hours or seemingly agitating for open borders.

Shall we note the policies in place when her husband was in office in the Obama administration? When they built what they now decry as "cages," were responsible for a lot of hardship because their policies incited the overwhelming influx and actually turned children over to human traffickers because they didn't check sufficiently on to whom they were turning them over? And didn't resolve any of the appreciable problems?

It's hard to look at it as much more than a political photo op to try to take a whack at Trump, especially when there are Americans in need in so many Democratic cities, for example San Francisco and Los Angeles, literally because of Democratic policies.

The video of Jill Biden got a lot of backlash from Americans on social media.


Posted by: Besoeker || 12/25/2019 03:17 || Comments || Link || E-Mail|| [10794 views] Top|| File under:
Jim Comey's damaging legacy at the FBI must be undone
[THEHILL] Fired FBI director JamesThe spine of the FBI is the rule of law Comey

The disgraced, except in his own mind, former head of the FBI...
, the gift that keeps on spinning, went on TV yet again ‐ this time following the two worst weeks in the FBI's history ‐ in an attempt to cover the mess he made.

His messaging now goes something like this: Those terrible mistakes that happened are simply the result of sloppiness by minions several layers below him. And he was a busy man and, therefore, not accountable for what happened several layers below him. Oh, and any attack on him is an attack on the fine men and women of the FBI.

Mr. Comey, who lectures on ethical leadership, has launched an imaginative strategy to run from his underlings while hiding behind them. In his world, the buck stops near, not here with him. Also ‐ somehow ‐ there is supposed vindication in two Department of Justice (DOJ) inspector general's reports that savaged him, but only he can squint to see it.

There are two reasons for this. First, he has a business to protect. He has quite effectively monetized his misadventures in the FBI via a rapidly released book, paid gigs with cable news and newspapers, and lucrative lectures. He marveled in a recent New York Times


...which still proudly displays Walter Duranty's Pulitzer prize...
interview about how much money he was making. "It's a lot," he gushed. "Seriously, it's crazy."

The second reason is found in the relentless posse of Attorney General William Barr and U.S. Attorney John Durham that is tracking behind him. They could present a significant threat to Comey personally. To what extent we will see, but it is serious and he knows it.

Barr rightly went on TV after Comey's absurd commentary and calmly, lucidly exposed its nonsense. Barr knows the FBI is worth fighting for and that the inspector general's latest findings are more a reflection on Comey and his handpicked team than on the FBI.

This merits clarity and emphasis: When James Comey downplays the litany of sins articulated in the IG report as "sloppiness" at lower levels, he is misleading America. Moreover, he is insulting every dedicated FBI employee, present and past.

As someone who ran a large counterintelligence squad in a city with a Russian consulate, and who oversaw significant counterintelligence and counterterrorism warrants with the Foreign Intelligence Surveillance Act (FISA) court, I can confidently assert that the breathtaking abuses cited in the IG report do not occur in the normal course of FBI conduct, apart from the Comey-led effort. There are too many institutional safeguards that would normally apply the brakes if these were mere mistakes. They couldn't possibly happen on such a scale ‐ unless the safeguards were disregarded on purpose.

There is little room for alternative explanations. These extensive bad behaviors ‐ the repeated withholding of exculpatory evidence, the purposeful altering of documents, the casual failure of confidential source validation ‐ all were done with a precision of purpose. These weren't mistakes or sloppiness; they weren't one-offs. They were the execution of a plan, a plan led from the top.


Posted by: Fred || 12/25/2019 00:00 || Comments || Link || E-Mail|| [10798 views] Top|| File under:
Al Sharpton: Pro-Trump Evangelicals 'Would Sell Jesus Out'
[BREITBART] Monday, during an appearance on MSNBC's "Morning Joe," network host civil rights hustler Al Sharpton


...Tawana Brawley's spiritual advisor...


offered further reaction to Christianity Today Mark Galli's editorial calling for President Donald Trump

...the Nailer of NAFTA...
's impeachment to proceed on moral grounds.

According to Sharpton, his interpretation of the Christianity Today piece was that evangelical leaders backing Trump "would sell Jesus out" in exchange for something.

"We had Mark Galli, the editor of Christianity Today on 'PoliticsNation' last night," he said. "And he made it very clear. This is not a political position. It's a moral one. And by raising it to that level and putting it in that perspective, he not only exposes the president, but he exposes a lot of the evangelical leaders saying 'I support the president on his judicial nominees. I support the president on a lot of things,' which I don't, but he does. He says, 'But you can't get away from his immorality. you can't get away from his divisive
...politicians call things divisive when when the other side sez something they don't like. Their own statements are never divisive, they're principled...
ness, his lying, his race-baiting.' He laid it out. I think there's a scripture that said what profits a man to gain the world and lose his own soul, he's actually challenging them that are you bargaining and selling your soul for some judicial appointments and some other things that the right wants, but you've given up the soul of the church? What do we stand for?


'But you can't get away from his immorality. You can't get away from his divisiveness, his lying, his race-baiting. Kids, this is called PROJECTION.


"I think it's a devastating blow," Sharpton continued. "This is a magazine, Mika, that was founded by Billy Graham. They also supported the impeachment of Richard Nixon and Bill Clinton
...former Democratic president of the U.S. Bill was the second U.S. president to be impeached, the first to deny that oral sex was sex, the first to have difficulty with the definition of the word is...
. So why all of a sudden is it so controversial with these leaders that they would come for the impeachment of Donald Trump when they did it to Bill Clinton? The evangelical leaders weren't insulted. When they did it to Richard Nixon, they weren't. The reason they're so offended is it's exposing all of them that they would take the shameless conman over the principles that they're preaching in the holy season as we celebrate Jesus. They would sell Jesus out if they felt they could get something from it is the inference he's saying from his editorial. And that's sad on many levels."


Posted by: Fred || 12/25/2019 00:00 || Comments || Link || E-Mail|| [10798 views] Top|| File under:
Why Democrats Will Never End The Impeachment Show Until Trump Is Gone For Good
[THEFEDERALIST] As soon as House Speaker Nancy San Fran Nan Pelosi

Congresswoman-for-Life from the San Francisco Bay Area, born into a family of professional politicians. On-again-off-again Speaker of the House. It's not her fault when they lose, but it's her accomplishment when they win. Noted for her heavily botoxed grimace and occasional senior... uhhh... moments...
got most ‐ but not all ‐ of her caucus to approve her articles of impeachment, Senate Majority Leader Mitch McConnell stood ready to do his constitutional duty to receive those articles and begin the trial that will inevitably acquit the president of those trumped-up accusations.

That hasn't happened because Pelosi hasn't actually transmitted the impeachment articles to the GOP-controlled Senate, where she knows her impeachment folly will be dismissed as the debacle it truly has become. In a hilarious twist, one of the very law professors Democrats invited to testify before the House Judiciary Committee to argue for impeachment is now saying that President Trump hasn't actually been impeached yet because of Pelosi's stunt.

But even if President Trump is "officially" impeached, it will not change the significance of Pelosi's stammering, indefensible explanation for delay. It included the statement, "Frankly, I don't care what the Republicans say."

Of course she doesn't. This entire process has had absolutely nothing to do with upholding constitutional duties or about coming to a bipartisan conclusion in support of impeachment, as Pelosi said was so important mere weeks ago. It was always about putting on a political show for a rabidly partisan audience ‐ and the show must go on.

The current Democrat talking point is that Pelosi is delaying to ensure there are fair procedures in place for a Senate trial. That's a preposterous claim to make in the wake of a one-sided impeachment inquisition in which the Democrats restricted their Republican colleagues' meaningful participation and declined to grant President Trump any due process in the name of expedience, which is now apparently unimportant. That won't happen in the Senate, and Pelosi knows it.

Even if Pelosi does pass the articles of impeachment on to the Senate, that will still not be the end of it. Just as we saw after the special counsel report debunked their Russia collusion conspiracy theory, no setback can ever be enough to put a damper on the Democrats' impeachment frenzy.

There will always be another "existential threat" or "constitutional crisis," because in the minds of Democrat

bully boy

s, Trump himself is a threat to all they stand for, and removing him from office justifies whatever damage they might do to constitutional norms along the way. The show must go on, and it will.
Posted by: Fred || 12/25/2019 00:00 || Comments || Link || E-Mail|| [10794 views] Top|| File under:
Home Front: Culture Wars
Democrat Lawmakers From Virginia Call for General Robert E. Lee Statue to be Removed From U.S. Capitol
[THEGATEWAYPUNDIT] Two Democrat

politician

s from Virginia are calling for the state's statue of Confederate General Robert E. Lee to be removed from the US Capitol.

Reps. Jennifer Wexton and A. Donald McEachin have asked that the state's Democrat Governor Ralph Coonman Northam

...Governor of Virginia, another Dem Great White Hope. He won election by calling his Publican opponent Ed Gillespie a racist, but then, don't they all?...
, who was photographed wearing blackface and got a free pass, make removing the statue a priority in 2020.

"These statutes aimed to rewrite Lee's reputation from that of a cruel slave owner and Confederate General to portraying him as a kind man and reluctant war hero who selflessly served his home state of Virginia," they wrote to Northam, according to a report from The Hill.

The statue of General Lee is housed in the National Statuary Hall Collection in DC, where each state is allowed to place two. Lee's is housed in the Crypt. The

politician

s want to see the Confederate statue replaced with one of civil rights leader Oliver Hill or Booker T. Washington.

"As Virginians, we have a responsibility to not only learn from but also confront our history," their letter continued. "As part of this responsibility, we must strive for a more complete telling of history by raising up the voices, stories, and memories of minorities and people of color."

In order to replace the statue, the Democrat-controlled state legislature would have to pass a bill which would then need to be signed by Northam.


Just ignore any contemporary accounts, north or south



Posted by: Fred || 12/25/2019 00:00 || Comments || Link || E-Mail|| [10794 views] Top|| File under:
Who's in the News
33
[untagged]
5
Boko Haram (ISIS)
5
Govt of Pakistan
4
al-Nusra
3
Govt of Iran
3
Moslem Colonists
2
Commies
2
Arab Spring
2
Taliban
2
Sublime Porte
1
al-Qaeda in North Africa
1
Govt of Iraq
1
Govt of Iran Proxies
1
Islamic State
1
Govt of Qatar (MB)
1
Hamas
1
Govt of Sudan
Bookmark
E-Mail Me
The Classics
The O Club
Rantburg Store
The Bloids
The Never-ending Story
Thugburg
Gulf War I
The Way We Were
Bio
Merry-Go-Blog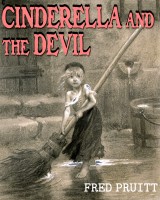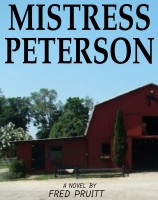 On Sale now!


A multi-volume chronology and reference guide set detailing three years of the Mexican Drug War between 2010 and 2012.

Rantburg.com and borderlandbeat.com correspondent and author Chris Covert presents his first non-fiction work detailing the drug and gang related violence in Mexico.

Chris gives us Mexican press dispatches of drug and gang war violence over three years, presented in a multi volume set intended to chronicle the death, violence and mayhem which has dominated Mexico for six years.
Click here for more information


Meet the Mods
In no particular order...


Steve White
Seafarious
tu3031
badanov
sherry
ryuge
GolfBravoUSMC
Bright Pebbles
trailing wife
Gloria
Fred
Besoeker
Glenmore
Frank G
3dc
Skidmark



Better than the average link...



Rantburg was assembled from recycled algorithms in the United States of America. No trees were destroyed in the production of this weblog. We did hurt some, though. Sorry.
3.236.65.63

Help keep the Burg running! Paypal: