Afghanistan
Haqqani Network Increases Presence in Afghanistan: Nabil
[ToloNews] Pakistain-based Haqqani network
...a branch of the Afghan Taliban, based in Pakistain. The network is a family business founded by the later Jalaluddin Haqqani...
has increased its footprint in Afghanistan as its members are now present both in the west and northeastern regions of the country, said Rahmatullah Nabil, former head of the National Directorate of Security


...the Afghan national intel agency...


Nabil, who addressed panel discussion on Afghanistan-US relations under President Joe Foreign Policy Whiz Kid Biden

...Candidate for president in 2020. You're a lyin' dog-faced pony soldier...
's administration hosted by the Afghan Institute of Strategic Studies, said that the meeting of Afghan

politicians

with the Taliban
...Arabic for students...
in Moscow in 2018 was a mistake.

Nabil said that there is a big gap between the government and the public due to the current circumstances.

"Recruitment by

ISIS

has significantly increased," Nabil said, adding that the status of the Haqqani network has expanded from limited geography to Badakhshan and Herat


...a venerable old Persian-speaking city in western Afghanistan, populated mostly by Tadjiks, which is why it's not as blood-soaked as areas controlled by Pashtuns...


(in the north and south of Afghanistan)."

Meanwhile,
...back at the dirigible, Jack stuck the cigar in his mouth, stepped onto the gantry, and asked Got a light, Mac?

Von Schtinken stopped short, lowering the dagger and trying to control his features.

If you light that thing, Herr Armschtröng, he pointed out, his voice tense, we all die!...
Asadullah Saadati, the deputy head of the High Council for National Reconciliation, said that the Biden administration will pick the option of peace from two options of war and peace.

"There was a specific timeline for the withdrawal of US forces. It was May... This will also change," Saadati said.

"I think the support will increase to democracy, human rights
...not to be confused with individual rights, mind you...
and the joint gains we have and the opposition to the comeback of an emirate. We have another four years to talk about these issues," said Ahmad Shuja Jamal, head of the foreign affairs office of the National Security Council.

This comes as no meeting has been held between the Afghan Republic and the Taliban negotiators in Doha over the last 18 days. The Biden administration has meanwhile said that it is assessing the US-Taliban deal signed last year in Doha.
Posted by: trailing wife || 02/05/2021 00:00 || Comments || Link || E-Mail|| [6533 views] Top|| File under: Haqqani Network
Africa Subsaharan
Nigerian Soldiers Killed 2,278 Terrorists, Bandits in 10 Months - Presidency
[AllAfrica] Abuja — The Presidency reeled out the achievements of the military as it revealed that Nigerian soldiers in a period of 10 months in 2020 killed 1,805 Boko Haram

... not to be confused with Procol Harum, Harum Scarum, possibly to be confused with Helter Skelter. The Nigerian version of al-Qaeda and the Taliban rolled together and flavored with a smigeon of distinctly Subsaharan ignorance and brutality...


krazed killer

s/

murderous Moslems

in the North East as well as 473 armed

bandidos

in the North West.

The Media Adviser to the President, Mr. Femi Adesina, who made this public in a statement titled "Security Check List As Nigeria Marks Armed Forces Remembrance Day," also stated that the military from 18 March to 30 December, 2020 neutralised 2,403 criminal elements, including terrorists,

bandidos

, kidnappers, and cattle rustlers, across the country in addition to scores of other

murderous Moslems

and armed

bandidos

killed during air strikes.
Continued on Page 49
Posted by: trailing wife || 02/05/2021 00:00 || Comments || Link || E-Mail|| [6514 views] Top|| File under: Boko Haram (ISIS)
Arabia
China Joe ends support for Saudi's Yemen war in foreign policy shift
[Aljazeera] President Joe Biden announced an end to United States support for Saudi-led military offensive operations in Yemen, indicating that the new administration is planning a more active US role in efforts to end the country's civil war.

"This war has to end. And to underscore our commitment, we're ending all American support for offensive operations in the war in Yemen, including relevant arm sales," the US president said in a speech at the State Department.
Posted by: Besoeker || 02/05/2021 06:15 || Comments || Link || E-Mail|| [6521 views] Top|| File under: Houthis
Biden to end support for Soddy operations in Yemen
[SouthFront] US President Joe Biden will announce on February 4 an end to US support for the Saudi-led military offensive in Yemen, the president's national security adviser Jake Sullivan told a news briefing.

Sullivan noted that the new policy will not extend to offensive operations taken by the US against Al Qaeda's affiliate in the Arab Peninsula.

"It [the policy] does not extend to actions against AQAP, which are actions we undertake in service of protecting the homeland and protecting American interests in the region and allies and partners," CNBC quoted Sullivan as saying.

The move would fulfill a campaign pledge by Biden. Recent reports revealed plans by top aides of Biden to pursue the diplomacy to end the conflict in Yemen.

The US military has been supporting Saudi-led operations against the Houthis (Ansar Allah) in Yemen since day one. The Kingdom and its allies received intelligence and logistic support from the US.


More at the link
Posted by: badanov || 02/05/2021 00:00 || Comments || Link || E-Mail|| [6494 views] Top|| File under: Houthis
Europe
Syrian refugee Tareq Alaows launches bid for German parliament
Taking Muslim colonization to the next stage.

[DW] After fleeing Syria's civil war in 2015, the 31-year-old social worker and Green party candidate is hoping to become the first refugee from Syria to be elected to the Bundestag.

Seven years ago, Tareq Alaows was studying law in Aleppo and Damascus. As the Syrian civil war broke out, he took part in peaceful demonstrations and provided humanitarian aid
for the

Red Islamic Thingy

as the war zones widened.


So he was either an idealist, probably socialist, or a Muslim Brotherhood type.

But eventually, he, too, became targeted by the regime. After a brief moment of hesitation, he decided to flee in July 2015.


...along with the ambitious, the mendacious, and the vicious who had the ready money to take a year off from life to make the Hegira. Thank you, Angela Merkel.

Now the 31-year-old hopes to become the first refugee from Syria to enter the Bundestag, Germany's parliament.


From migrant to ruler by easy steps.

After applying for citizenship,


...a challenging written test was involved, I was told back in the day...

Alaows on Tuesday launched his candidacy for the Green party


...Socialists and Muslims now partnering, I believe, so either way our hero would be a fit...

to represent Oberhausen in the western state of North Rhine-Westphalia.

Germany is scheduled to hold parliamentary elections on September 26, nearly six years after Chancellor Angela Merkel

...chancellor of Germany and the impetus behind Germany's remarkably ill-starred immigration program. Merkel used to be referred to by Germans as Mom. Now they make faces at her for inundating the country with Moslem colonists...
, who is not running for reelection,


...a wise choice. Does she have a designated successor, or is she not running that as well?

opened the nation's borders to Alaows and hundreds of thousands of other migrants colonists and refugees from war-torn Syria, Afghanistan and elsewhere.


Heading toward a million, I thought, after they'd cleaned out the files of all the duplicate applications, but I could be remembering an interim number.

It's the second general election since then, with the first in 2017 marked by the arrival of the right-wing populist Alternative for Germany (AfD) as a credible opposition force in the national parliament.

"In Germany, NRW is my home. Right here in my constituency in Oberhausen and Dinslaken was the beginning of my political work," Alaows said in his campaign video posted to Twitter.


Coincidentally, no doubt, both are ISIS strongholds.

ORGANIZING FOR DIGNITY
For two months, Alaows traveled with thousands of others across the infamous Balkan route,


...that was fast...

eventually winding up being housed in a gymnasium in the post-industrial city of Bochum.

"All I wanted was a life of safety and dignity," he told German newspaper Tagesspiegel.

Shocked by the living conditions he found in Germany, within months he co-founded an initiative that advocates for increased participation and improved housing for migrants colonists.


He demanded the Germans support him for free in the lifestyle his German hosts had to work hard to be able to buy for themselves? That sounds more like jihad than assimilation.

In just six months he learned German.


Well done!

Shortly afterward, he started a new career as a social worker, offering legal counseling to other refugees.


In Germany you need an 18 month course just to be a grocery store cashier. My grandmother had a four year university degree before she got work as a social worker in the early years if the last century — how was he legally permitted to offer legal counsel in under a year?

In 2018, as politicians clashed over allowing more new arrivals into Europe, as migrant vessels stranded and overturned in the Mediterranean, he co-founded the "Seebrucke" or Sea-Bridge alliance, which continues to campaign for the rescue of refugees at sea.

BIDDING TO BE A VOICE FOR THE VOICELESS
Running as a candidate for the environmentally focused Greens, Alaows emphasizes the link between climate change and migration policies.

"The climate crisis will further aggravate the situation of people in the global south. This is why a fair climate policy must focus on refugees and migration," he said in his Twitter campaign video.

"As the first Syrian refugee in the Bundestag, I want to give a political voice to the hundreds of thousands of people who have been forced to flee and who live with us," he said.

If successful in his bid, he said he hoped "to be the voice of all refugees."


Not the voice of former refugees who have become German?
Posted by: trailing wife || 02/05/2021 00:00 || Comments || Link || E-Mail|| [6525 views] Top|| File under: Devout Moslems
Home Front: WoT
US Judge Postpones Court Date of Bali Bombing Suspects, Citing Pandemic
[BenarNews] Citing coronavirus (aka COVID19 or Chinese Plague)

...the twenty first century equivalent of bubonic plague, only instead of killing off a third of the population of Europe it kills 3.4 percent of those who notice they have it. It seems to be fond of the elderly, especially Iranian politicians and holy men...
health risks, a judge indefinitely postponed the appearance in a U.S. military court of a Guantanamo prisoner accused of

criminal mastermind

ing the 2002 Bali bombings and two Malaysians to answer terror-related charges, the Office of Military Commissions said Wednesday.

Indonesian national Hambali
Continued on Page 49
Posted by: trailing wife || 02/05/2021 00:00 || Comments || Link || E-Mail|| [6510 views] Top|| File under: al-Qaeda
India-Pakistan
Balochistan coal miners reluctant to work after Hazara killings
[Dawn] Thousands of miners have stopped work and many have left Balochistan


...the Pak province bordering Kandahar and Uruzgun provinces in Afghanistan and Sistan Baluchistan in Iran. Its native Baloch propulation is being displaced by Pashtuns and Punjabis and they aren't happy about it...


since armed assailants killed 10 Hazara

...a grouping of Dari-speaking people of Sino-Tibetan descent inhabiting Afghanistan and Pakistain. They are predominantly Shia Moslems and not particularly warlike, which makes them favored targets...
workers at a colliery in the Mach area last month, officials said on Thursday.


We had the story

here

. The Mach area of Bolan district is about 100 kms southeast of Balochistan's capital Quetta, The throats of the coal miners had been slit after their hands were tied behind their backs and they were blind folded. ISIS claimed the deed.

Labour organizations and government officials said up to 15,000 workers had downed tools since the murder of the Hazara miners, forcing around 200 mines to close and slashing production.

More than 100 mines were "still non-functional", said Abdullah Shehwani, the provincial head of coal mines.

More than 40,000 workers toil in hundreds of small mines in Balochistan. Militant groups regularly extort protection money from colliery owners or kidnap workers for ransom. Failure to pay often results in deadly violence.

Refugees or economic migrants colonists from Afghanistan make up a big part of the workforce — especially from the marginalised Hazara community.

Ten Hazara miners were kidnapped by

button men

from a remote colliery in early January before being taken to nearby hills where most were

rubbed out

, and some beheaded.

It prompted huge protests among Hazaras, who make up most of the Shia population in Quetta. Their Central Asian features make them easy targets for

murderous Moslem

s, who consider them heretics.

LOW PAY
"Local workers ask for high pay and owners have to pay them compensation, in case of any accident," Habib Tahir, provincial chief of the Human Rights Commission of Pakistain, told AFP.

"Afghan refugees ... work in the coal mines for low pay."

But Behroz Reiki, president of a mine owners' association, said the current situation was also causing grave hardship for local communities.

"A closure of a coal mine means no jobs for the security guards and other employees — those who work in other sections, including drivers, helpers and others," he said.

Atif Hussain, an official from the government mines department, insisted security had been beefed up.

"We have provided special security to the Hazara workers," he said, adding: "Now they move in a police escort."

Some mines had re-opened after government forces increased security, said MirDad Khel, the head of a local coal miners' association, but many miners were still scared.

"Fifty per cent of the workers are still reluctant to return ... they are still jobless," he told AFP.

"They don't have money even for their day-to-day expenses — even for one meal."
Posted by: trailing wife || 02/05/2021 00:25 || Comments || Link || E-Mail|| [6554 views] Top|| File under: Islamic State
How Pak uses drones for surveillance and smuggling
[OneIndia] Pakistain is very effectively using drones for surveillance and smuggling arms, explosives and narcotics across the border, BSF Director General Rakesh Asthana said on Wednesday.

"In 2019, there were 167 recorded sightings of drones on the Western front (with Pakistain). In 2020, there were 77 sightings of drones on this front," he said at a seminar organised by industry body FICCI at Aero India 2021 exhibition.

There have been instances of dropping of arms, ammunition, explosives and narcotics through the drones, particularly in Punjab
1.) Little Orphan Annie's bodyguard
2.) A province of Pakistain ruled by one of the Sharif brothers
3.) A province of India. It is majority (60 percent) Sikh and Hindoo (37 percent), which means it has relatively few Moslem riots....
and Jammu sectors, he mentioned.

"Pakistain is very effectively using its drone technology for not only smuggling activities, but also for surveillance purposes," Asthana said.

"As per intelligence inputs, the Pakistain Army is looking for mini or small UAVs which can stay for several hours in the air to monitor the borders with a preferable range of 150 kms," he added.

The Border Security Force (BSF) chief also said that the neighbouring nation is using drones from China, Russia, Soddy Arabia


...a kingdom taking up the bulk of the Arabian peninsula. Its primary economic activity involves exporting oil and soaking Islamic rubes on the annual hajj pilgrimage. The country supports a large number of princes in whatcha might call princely splendor. When the oil runs out the rest of the world is going to kick sand in the Soddy national face...


, Germany and

Italia

.

In addition to this, Pakistain is seeking to augment its counter drone capability, he added.

Posted by: trailing wife || 02/05/2021 00:00 || Comments || Link || E-Mail|| [6490 views] Top|| File under: Govt of Pakistan
Greta Burned In Effigy In Delhi
The carbon emissions alone make this priceless. Over to you, Dron, for further analysis.


[Guardian] Counter-protesters in Delhi have burned effigies of the Swedish environmental campaigner Greta Thunberg after she tweeted support for India's protesting farmers in posts that have prompted an investigation by Indian police.

Crowds gathered in Delhi to protest against several international celebrities including Thunberg and the pop singer Rihanna, who inflamed sentiments in India and angered the government after tweeting about the continuing farmer protests this week. Photos of Thunberg and Rihanna were set alight and banners were held aloft warning that "international interference" in Indian affairs would not be tolerated.

Since November, hundreds of thousands of farmers have been camped out around Delhi demanding several new agriculture laws are repealed. After a march last week turned violent, with hundreds storming the capital's historic Red Fort, Delhi police had been cracking down on the farmers by sending in riot officers and paramilitary troops, cutting off entry and exit to the protest sites and blocking mobile internet access.

Thunberg became embroiled in allegations of an international criminal conspiracy against India after she tweeted a "toolkit" for people who wanted to show support for the farmers. The document included campaigning tips such as suggested hashtags and advice on how to sign petitions.
Posted by: Matt || 02/05/2021 00:00 || Comments || Link || E-Mail|| [6998 views] Top|| File under: Govt of Pakistain Proxies
Israel-Palestine-Jordan
US Senate approves amendment to keep embassy in Jerusalem
[JP] The three opposing votes were Democratic Senators Bernie Sanders of Vermont, Elizabeth Warren of Massachusetts, and Tom Carper of Delaware.


Spit and mumble. Spit again.


The United States Senate voted 97-3 late Thursday to support an amendment to the COVID-19 budget resolution that affirmed the country's intention to keep its embassy in Jerusalem.

It was put forward by Republican Senators Jim Inhofe of Oklahoma and Bill Hagerty of Tennessee.

Inhofe tweeted that the amendment "would make the U.S. Embassy in Jerusalem permanent, effectively preventing it from being downgraded or moved. It's an important message that we acknowledge Jerusalem as the capital of Israel."
Posted by: Besoeker || 02/05/2021 06:22 || Comments || Link || E-Mail|| [6537 views] Top|| File under:
Likud announces first Muslim ever on its election slate — on 39th spot
Because Israel, Zionists, Likud, and Bibi Netanyahu are all rayciss.

[israelTimes] Likud says it plans to have the party's first

Moslem

MK on its slate this election.

Nail Zoabi will be placed 39 on the party's roster, a spot that likely won't enter the Knesset. But Likud says it will use the so-called Norwegian law in the next government — which it hopes to form — which will see Likud MKs who are appointed as ministers resign, freeing up spots for more MKs from its slate.

Zoabi, an Arab school principal from the village of Nein, is a supporter of Netanyahu and longtime Likud activist.

Netanyahu has publicly declared he hopes to win votes from the Arab community in the coming March elections and has made a number of high-profile visits to Arab-Israeli towns.
Posted by: trailing wife || 02/05/2021 00:00 || Comments || Link || E-Mail|| [6513 views] Top|| File under:
Who's in the News
31
[untagged]
4
Islamic State
2
Narcos
2
Govt of Pakistain Proxies
2
Houthis
1
Haqqani Network
1
Human Trafficking
1
Devout Moslems
1
Antifa/BLM
1
Govt of Iran
1
Hezbollah
1
al-Shabaab (AQ)
1
al-Qaeda
1
Commies
1
Govt of Pakistan
1
Boko Haram (ISIS)
Bookmark
E-Mail Me
The Classics
The O Club
Rantburg Store
The Bloids
The Never-ending Story
Thugburg
Gulf War I
The Way We Were
Bio
Merry-Go-Blog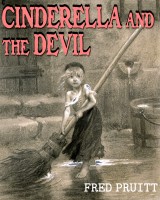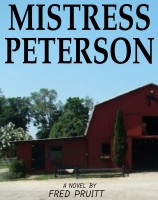 On Sale now!


A multi-volume chronology and reference guide set detailing three years of the Mexican Drug War between 2010 and 2012.

Rantburg.com and borderlandbeat.com correspondent and author Chris Covert presents his first non-fiction work detailing the drug and gang related violence in Mexico.

Chris gives us Mexican press dispatches of drug and gang war violence over three years, presented in a multi volume set intended to chronicle the death, violence and mayhem which has dominated Mexico for six years.
Click here for more information


Meet the Mods
In no particular order...


Steve White
Seafarious
Pappy
lotp
Scooter McGruder
john frum
tu3031
badanov
sherry
ryuge
GolfBravoUSMC
Bright Pebbles
trailing wife
Gloria
Fred
Besoeker
Glenmore
Frank G
3dc
Skidmark
Alaska Paul



Better than the average link...



Rantburg was assembled from recycled algorithms in the United States of America. No trees were destroyed in the production of this weblog. We did hurt some, though. Sorry.
44.192.25.113

Help keep the Burg running! Paypal: