-Lurid Crime Tales-
A San Francisco Murder Sets Leftists and Social Interest Groups at Odds
[American Thinker] On January 28, while attempting to take a photo of a suspicious vehicle cruising in front of his San Francisco home, 76-year-old private investigator Jack Palladino was grabbed by one of the two men in the car and dragged forty feet before falling over backward and lethally striking his head.

Not since the Zebra killings of the 1970s has one murder caused San Francisco's leftist worthies so much consternation. If you do not know of the Zebra killers, there is a reason why. The killers were black. All 21 of their victims, 14 fatal, were white or Asian. The Zodiac killer worked the same area at roughly the same time, killed far fewer people, and got ten times the attention.

Palladino's killing made the news in spite of the fact that he was white and the two accused killers are black. What made Palladino newsworthy is that he has friends in high Democratic places. "Mr. Palladino was a San Francisco legend, someone who dedicated his career to pursing justice and truth," said San Francisco district attorney Chesa Boudin. "[He] did so much to make the justice system work, whether it was civil justice or criminal justice," said former San Francisco mayor and Kamala Harris "mentor" Willie Brown.

San Francisco civic leaders have a different take on truth and justice from what the rest of us have, starting with the women who accused men like Bill Clinton and Harvey Weinstein of sexual assault. Palladino first made the national news in 1992, when the Clinton campaign hired him, so reported the Washington Post, "to investigate the accusers involved in two dozen allegations."

The words "to investigate" do not quite do Palladino's role justice. "To silence" is more like it. His job was to make sure these women kept their mouths shut, a job he did well enough to get Clinton elected. Impressed by Palladino's body of work, Harvey Weinstein employed Palladino to "investigate" his accusers as well.

Posted by: Besoeker || 02/05/2021 00:34 || Comments || Link || E-Mail|| [336061 views] Top|| File under:
-Signs, Portents, and the Weather-
Study shows young COVID survivors can get reinfected
(HealthDay)—Being infected with the virus that causes COVID-19 is not a foolproof shield against reinfection, a small preliminary study warns.

The finding stems from tracking nearly 3,250 young U.S. Marine recruits between May and October. Of those, 189 had previously tested positive for the SAR-CoV-2 virus. During the six-week study itself, 10% of those who had tested positive got reinfected.

"You don't have a get-out-of-jail-free card just because you have antibodies from a previous infection," said study author Dr. Stuart Sealfon.

He's a professor of neurology at Icahn School of Medicine at Mount Sinai in New York City, which conducted the study in collaboration with the Naval Medical Research Center.

The findings were recently published in the preprint server medRXiv and have not been peer-reviewed.

All the Marines were beginning basic training and were initially held in Navy quarantine for two weeks, after two weeks of at-home quarantine, according to the study. Once training began, recruits were tested for COVID-19 every two weeks over a six-week period.

The result: 19 of the 189 recruits who already had COVID tested positive for a second infection during the study.

Researchers said first- and second- infections involved the same strain of the SARS-CoV-2 virus and none involved the new, more transmissible U.K., South African or Brazilian strains that have raised alarm in recent weeks.

Of 2,247 recruits who had not previously had COVID, 1,079 (48%) became infected during the study.
Posted by: Besoeker || 02/05/2021 06:37 || Comments || Link || E-Mail|| [336061 views] Top|| File under:
Sen Bill Cassidy (R-LA): If School Teachers Don't Get Paid, Schools Will Open
[Breitbart] On Wednesday's broadcast of Fox News Radio's "Guy Benson Show," Sen. Bill Cassidy (R-LA) stated that schools that have a business model where they don't get paid if they aren't open have opened, but in public schools, where "you're going to get paid whether you show up or not, it seems to be the teachers' unions are saying, we're not going to open."

Cassidy said, "Parochial schools have opened. Charter schools have opened. If — you know, if your business model is you don't get paid unless you're open, by golly, they open. If your business model is, you're going to get paid whether you show up or not, it seems to be the teachers' unions are saying, we're not going to open."
Posted by: Besoeker || 02/05/2021 00:27 || Comments || Link || E-Mail|| [336062 views] Top|| File under:
-Land of the Free
Tucker & Prof Jacobson: what's being taught on campuses is that the … most important thing … is the color of your skin
[LI] Transcript
Auto-generated. Not proofed. May contain transcription errors.

TUCKER: Well, many colleges and universities now teach something called critical race theory. Now, according to critical race theory, some races are inherently better than other races. This isn't an assault on racism. It is racism and it's spreading. Bewilderingly the deepest possible betrayal of the promise of this country of every Martin Luther King speech ever given. And yet it's in your kid's school. One law professor started a website called critical race.org. Once again, that's critical race dot, or you can use that site to track the spread of these diseased ideas in schools and seeing if they've infected the schools that your children go to. Bill Jacobson is a professor at Cornell law school. He started this. He joins us tonight. Professor, thanks so much for coming on. You're a brave man, even to criticize this highly fashionable, deeply poisonous idea, but you're actually tracking it. Why are you doing this? What have you found?

WAJ: Sure. Hi Tucker. Well, the reason I started to follow it was at Cornell university where I teach in law school. They implemented a push over the summer to embed what they call anti-racism ideology into every aspect of the campus. And as you know, and you've explained on your show, anti racism does not actually mean what people think it means. It actually is very racist. It's current discrimination in order to remedy past discrimination is the ideology. So I saw this developing, I started to research it. I was going to write an op-ed or an article about it. And then I realized it was almost everywhere. And so we began to gather the data we're focused now on higher education, because that's the source of all this. That's where the ideology developed and that's where people are trained. And we've created criticalrace.org, which is a database with an interactive map where people can find out what the colleges and universities to, which they may be sending their children or their children who may be going have going on.

And it really is a full fledged database. You can hover over the map. You can click on your state. You can click on your school. We have 220 universities in the database now, and we're expecting to expand it to 500 and you can find out what's going on. Everything is sourced. Everything is linked and the database is actually neutral. It's just data. You can find out what's going on in schools. Maybe you like it. Maybe you want your children to be sent to a school where they get indoctrinated, or maybe you're going to send them to a school where you don't know what's going on. And this is a way to find out.

TUCKER: It's amazing. What, what it, and what a public service, by the way, I don't think anyone in good faith could argue against more knowledge. Um, which is what you're providing. What's the reaction been to this?

WAJ: The reaction so far been overwhelmingly favorable. We just rolled it out this week. We have a tip line, a contact form. A lot of people have been submitting information about the universities and colleges. And again, we only use publicly sourced information. This is what the colleges tell themselves. They love to talk about this stuff. They love to pat themselves on the back about this, but it probably doesn't make it to their admissions brochures. And you can find this out at our website and it's been overwhelmingly favorable. And I'll tell you the one big reaction we've gotten is when you're going to do this for K-12, because K-12 is where a lot of the problems are happening. Now. I'm not sure when we're going to be able to roll out something like that.

But a lot of parents we're entering admission season. You're going to be looking at schools. Don't just worry about what athletic facilities they have, what the dining room serves, worry about, whether your children are going to have to take mandatory courses and mandatory training in an ideology, which as you've indicated is the complete opposite of everything we've been taught to believe is good and just, which is to view people based on their inherent worth and their worthiness and not to pay attention to the skin tone color of them. But that's, what's being taught on campuses is that the overwhelmingly most important thing in society is the color of your skin and everything derives from that. And you need to know, and we're trying to empower parents and students.

TUCKER: Well, bless you for doing that. Some races are better than others. I, you know, I thought we kind of settled the question about whether that was poison or not. It is poison it'll destroy your kids. It will wreck the country. So thank you for fighting back. I appreciate it. Great. Thank you.



Related: Legal Insurrection (LI) launches 'Critical Race Training In Higher Education' website
Posted by: Besoeker || 02/05/2021 06:39 || Comments || Link || E-Mail|| [336062 views] Top|| File under:
Second Amendment Foundation Explains the Dangers Behind a Proposed ATF Rule Change
[Townhall] The Second Amendment Foundation (SAF) on Tuesday filed an amicus curiae brief in the City of Syracuse, New York et al v. Bureau of Alcohol, Tobacco, Firearms and Explosives et al. A handful of cities are asking the courts to redefine what a firearm is and include 80-percent lowers in the definition.

According to SAF, this would force the ATF to go to extremes to redefine what makes a firearm, which would trample on Americans' Second Amendment rights.

"Forcing ATF to adopt the new approach to classification of certain gun components that the plaintiffs in this case are demanding would greatly expand ATF authority beyond the 1968 Gun Control Act," SAF founder and Executive Vice President Alan Gottlieb said in a statement. "If their effort succeeds, it would violate rights protected by the Second Amendment by imposing restrictions on otherwise lawful Second Amendment activity excluded from the GCA."

The move is effectively targeting AR-15s, the most commonly owned modern sporting rifle in America. Lower receivers are only 80-percent completed because it is only the frame. Under the Gun Control Act of 1968, the ATF determined a blank receive without any type of machine work or indexing disqualifies it from being regarded as a firearm. Since the receivers aren't deemed "firearms," they don't fall under the same regulations as the GCA lay out.
Posted by: Besoeker || 02/05/2021 06:30 || Comments || Link || E-Mail|| [336062 views] Top|| File under:
Britain
Independence Could Be A Costly Proposition For Scotland
[Zero] While majorities in England and Wales voted for Brexit, majorities in both Scotland and Northern Ireland voted against it, seriously threatening the future integrity of the United Kingdom.

And now, as Statista's Niall McCarthy notes, support for independence is now surging in Scotland and while that was rejected in a 2014 referendum, the impact of Brexit has changed the game entirely. SNP leader Nicola Sturgeon is pushing for yet another vote on Scotland's future which could look dramatically different to 2014.

A recent analysis by the London School of Economics claims that independence could be a costly proposition for Scotland.

The research claims that such a move would cost the Scottish economy £11 billion annually in the long-term with income per capita plunging 8.7 percent in a worst case scenario.


Posted by: Besoeker || 02/05/2021 06:19 || Comments || Link || E-Mail|| [336061 views] Top|| File under:
Fifth Column
Antifa's True Goals and Tactics Exposed: Andy Ngo
[EpochTimes] Antifa

...the armed wing of the Democratic Party...
is both an ideology and a movement that uses intimidation and violence to oppose capitalism and anybody who disagrees with its far-left, anarchist political agenda, says journalist Andy Ngo, an expert on the anarcho-communist group.

But Ngo told The Epoch Times in an interview with the "Crossroads" program that Antifa is "more than an idea. It's also a movement." It has networks of organizations, and some of them are organized into formal groups, he said.
Continued on Page 49
Posted by: trailing wife || 02/05/2021 00:00 || Comments || Link || E-Mail|| [336061 views] Top|| File under: Antifa/BLM
Home Front: WoT
Biden Begins Unraveling Middle East Peace
The thesis and key bits for each point. But the one thought that kept singing in my mind as I read was that if President Biden demonstrates to these governments that America has thrown its weight behind their joint enemy Iran, then Israel becomes their only shield and sword... and only hope for economic improvement. So behind the scenes, a warm detente may continue. Though not with Pakistan, for which Israel should be grateful rather than otherwise.

[Spectator] He continues to undo the Trump administration's historic achievements.

The Biden administration, should it play its cards right, could capitalize on the momentum of the Trump administration's Abraham Accords to gain further diplomatic wins for Middle East peace. The Trump administration departed very close to clinching normalization deals between Israel and Mauritania and Israel and Indonesia, and had made significant progress on the Israel—Oman and Israel—Soddy Arabia


...a kingdom taking up the bulk of the Arabian peninsula. Its primary economic activity involves exporting oil and soaking Islamic rubes on the annual hajj pilgrimage. The country supports a large number of princes in whatcha might call princely splendor. When the oil runs out the rest of the world is going to kick sand in the Soddy national face...


tracks as well. So normalization agreements between Israel and these four countries seem reasonable goals for the Biden administration.
Continued on Page 49
Posted by: trailing wife || 02/05/2021 00:00 || Comments || Link || E-Mail|| [336062 views] Top|| File under:
Science & Technology
Experimental HIV vaccine primed immune system as first stage in production of broadly neutralizing antibodies
[Medical Press] A phase 1 clinical trial testing a novel vaccine approach to prevent HIV has produced promising results, IAVI and Scripps Research announced today. The vaccine showed success in stimulating production of rare immune cells needed to start the process of generating antibodies against the fast-mutating virus; the targeted response was detected in 97 percent of participants who received the vaccine.

"This study demonstrates proof of principle for a new vaccine concept for HIV, a concept that could be applied to other pathogens, as well," says William Schief, Ph.D., a professor and immunologist at Scripps Research and executive director of vaccine design at IAVI's Neutralizing Antibody Center, whose laboratory developed the vaccine. "With our many collaborators on the study team, we showed that vaccines can be designed to stimulate rare immune cells with specific properties, and this targeted stimulation can be very efficient in humans. We believe this approach will be key to making an HIV vaccine and possibly important for making vaccines against other pathogens."

Schief presented the results on behalf of the study team at the International AIDS Society HIV Research for Prevention (HIVR4P) virtual conference today.

The study sets the stage for additional clinical trials that will seek to refine and extend the approach—with the long-term goal of creating a safe and effective HIV vaccine. As a next step, IAVI and Scripps Research are partnering with the biotechnology company Moderna to develop and test an mRNA-based vaccine that harnesses the approach to produce the same beneficial immune cells. Using mRNA technology could significantly accelerate the pace of HIV vaccine development.

HIV, which affects more than 38 million people globally, is known to be among the most difficult viruses to target with a vaccine, in large part because it constantly evolves into different strains to evade the immune system.
Posted by: Besoeker || 02/05/2021 06:35 || Comments || Link || E-Mail|| [336061 views] Top|| File under:
Syria-Lebanon-Iran
Shock at murder of Lebanon's Lokman Slim, prominent critic of Hezbollah
[Jpost] Lokman went missing yesterday, and he was found shot dead in his car in southern Lebanon.

Lokman Slim was a critic of Hezbollah who spoke out against the terrorist group's role in Lebanon. He had received death threats for years in an attempt to silence him. He was murdered in southern Lebanon overnight and his body found Thursday.

He is one of many critics of Iran and Iranian-backed groups like Hezbollah who have been targeted in the region. In July Hisham al-Hashimi, an intellectual and commentator who also critiqued Iranian-backed militias, was murdered in Baghdad.

Lokman went missing yesterday, and he was found shot dead in his car in southern Lebanon. He was a publisher, intellectual and activist, friends noted. Many blamed Hezbollah and pointed out he was a critic of the terror group. It fits a pattern of assassination of critics of Hezbollah. His home and family had been threatened in the past, recently in 2019.

Hezbollah leader Hassan Nasrallah's son Jawad Nasrallah appeared to tweet in favor of the murder, claiming "losing some people is actually a win," in a now-deleted tweet. Slim's sister, Rasha, said that her brother was a humble man who was loved by local people. She also said that his opponents had lost a noble person who had been willing to discuss and spar with them smartly and comfortably.

Around the world, people mourned Lokman, especially in Lebanon and among the Lebanese diaspora and others who have spent time in the country. People were shocked at the assassination. People who sympathize with Iran and Hezbollah pretended to care as well — the usual feigning of outpouring by those who excuse Iran's behavior and the mafia-like terrorist behavior of Hezbollah but then are shocked by the brutal reality.
Posted by: Frank G || 02/05/2021 00:00 || Comments || Link || E-Mail|| [336061 views] Top|| File under: Hezbollah
Who's in the News
31
[untagged]
4
Islamic State
2
Narcos
2
Govt of Pakistain Proxies
2
Houthis
1
Haqqani Network
1
Human Trafficking
1
Devout Moslems
1
Antifa/BLM
1
Govt of Iran
1
Hezbollah
1
al-Shabaab (AQ)
1
al-Qaeda
1
Commies
1
Govt of Pakistan
1
Boko Haram (ISIS)
Bookmark
E-Mail Me
The Classics
The O Club
Rantburg Store
The Bloids
The Never-ending Story
Thugburg
Gulf War I
The Way We Were
Bio
Merry-Go-Blog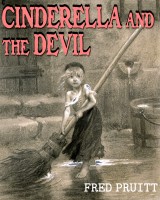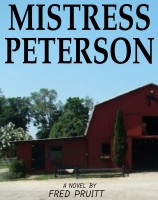 On Sale now!


A multi-volume chronology and reference guide set detailing three years of the Mexican Drug War between 2010 and 2012.

Rantburg.com and borderlandbeat.com correspondent and author Chris Covert presents his first non-fiction work detailing the drug and gang related violence in Mexico.

Chris gives us Mexican press dispatches of drug and gang war violence over three years, presented in a multi volume set intended to chronicle the death, violence and mayhem which has dominated Mexico for six years.
Click here for more information


Meet the Mods
In no particular order...


Steve White
Seafarious
tu3031
badanov
sherry
ryuge
GolfBravoUSMC
Bright Pebbles
trailing wife
Gloria
Fred
Besoeker
Glenmore
Frank G
3dc
Skidmark



Better than the average link...



Rantburg was assembled from recycled algorithms in the United States of America. No trees were destroyed in the production of this weblog. We did hurt some, though. Sorry.
3.236.209.138

Help keep the Burg running! Paypal: