Afghanistan
Five Govt Forces Killed in Faryab, Says Governor
[ToloNews] At least five security force members, including the commander of the sixth battalion of the Afghan army, in Khwaja Sabz Posh district in the northern province of Faryab on Thursday afternoon, the provincial governor Naqibullah Fayiq said on Friday.

Fayiq said that some members of the Afghan army were taken hostage by the Taliban


...the Pashtun equivalent of men...


after they attacked their outpost.

The Taliban has shared a video of soldiers taken hostage by them and has claimed that they have inflicted "heavy casualties" to Afghan forces.

"Some of the soldiers have been taken hostage," Fayiq said. "Meanwhile,


...back at the pond, Gloria again dodged the questing tip of the giant frog's tongue and ran for her life...


15 Taliban fighters were killed and

maimed

in the clash."

Fayiq said that President Ghani in a telephonic conversation has directed that the government forces stand against the Taliban with all their strength.

"The president of Afghanistan, the commander-in-chief called and asked about the situation here. This shows his attention and he directed that all facilities and support should be provided here," Fayiq said.

The governor said that President Ghani told him that a delegation will visit Faryab in the next few days to assess the problems and the needs of the security forces.

He said that Arclight airstrike

...KABOOM!...
s were conducted after the Taliban attack on security forces in Khwaja Sabz Posh district.

Security forces on the frontline said they will not allow the Taliban to pose threat to the people.

"We were deployed here to eliminate the enemy," said Abdul Ahad, commander of the special forces company in Faryab.

"This uniform is not for staying calm. We are here to prevent the enemy from destructive activities and from killings," said Shafiqulalh Shafiq, an army officer in Faryab.
Posted by: trailing wife || 02/06/2021 00:00 || Comments || Link || E-Mail|| [336072 views] Top|| File under: Taliban
Fighting Reported in Behsud as Team Wraps Up Its Probe
[ToloNews] Sporadic fighting reported in Hese Awal Behsud district in the central province of Maidan Wardak as the probe team wrapped up their investigation into the

festivities

in the district that killed at least 12 people, a source said on Friday.

The source said that the clash started when the probe team relocated the provincial police chief from the district where he was "under siege" by fighters loyal to Alipoor, a local commander.

Two residents of the district were

maimed

in the

festivities

, the source said.

"We will not support the central government if they don't make a wise decision and if perpetrators are not punished," said Murad Ali Murad, former deputy minister of defense.

The team was assigned to probe a clash between security forces and fighters loyal to Alipoor during a protest in Behsud district a week ago.

The Ministry of Interior Affairs said the clash happened when a group of protestors resisted new appointments in police headquarters in the district.

The probe team said their findings will be made public after they are assessed. The team said that one of one demand of Behsud residents is to refer Maidan Wardak police chief Allah Dad Fedaee to the Attorney General's Office.

"The perpetrators of the incident should be trialed and should be punished based on the law," said Mahdi Rasikh, an MP from Maidan Wardak.

"Anyone who are main motives behind this incident will be held responsible and will be punished," said Ayub Salangi, member of the probe team.

Some families that have lost their members in Behsud

festivities

said the incident should be probed justly.

"My son was innocent. What should I do?" said Zahra, mother of a victim of the incident.

The government forces have blamed Alipoor's fighters for civilian casualties in Behsud but Alippor has accused special forces of opening fire on protestors.

"You are traveling to three provinces. You spend our part on fuel and tanks and vehicles. Why you come here?" asked Ehsan, the relative of a victim, referring to security forces' visit to the district.
Posted by: trailing wife || 02/06/2021 00:00 || Comments || Link || E-Mail|| [336077 views] Top|| File under:
Fighting Reported in 20 Provinces in Last 24 Hours
[ToloNews] The Ministry of Defense on Friday reported fighting between the government forces and the Taliban

...mindless ferocity in a turban...
in at least 20 provinces in the past 24 hours.

Sources said over 20 security force members were killed in Taliban attacks in Kunduz and Faryab province on Thursday night.

Five security force members, including the commander of the sixth battalion of the Afghan army, in Khwaja Sabz Posh district were killed in the northern province of Faryab on Thursday afternoon.

Also, in the north, a security source said on Friday that 16 security force members were killed and two more were

maimed

in a Taliban attack on their outpost in Khan Abad district in the northern province of Kunduz on Thursday night.

"We also suffered casualties due to the intensity of the fighting. We have ten security force members martyred," said Abdul Sattar Mirzakawal, the governor of Kunduz.

Meanwhile,


...back at the laboratory the smoke and fumes had dispersed, to reveal an ominous sight...


a

boom-mobile

explosion happened in Aino Mina Township in the southern city of Kandahar on Friday afternoon, but police said that the blast caused no casualties.

"It was a

boom-mobile

explosion. The good news is that it caused no casualties," said an eyewitness Juma Khan.

Fierce fighting also reported between the Taliban and the government forces on the outskirts of Lashkargah city in the southern province of Helmand


...an Afghan province populated mostly by Pashtuns, adjacent to Injun country in Pak Balochistan...


. Meanwhile,


...back at the laboratory the smoke and fumes had dispersed, to reveal an ominous sight...




festivities

were reported in the Arghandab district in the southern province of Kandahar.

"The Taliban attacked an outpost in the PD10 of Lashkargah city. A big area of Helmand is under the control of the Taliban," said Majid Akhundzada, the deputy head of Helmand provincial council.

"The enemy had their activities, but all these activities were repelled by the brave members of the

Afghan cops

," the Defense Ministry's

front man

Rohullah Ahmadzai said. "The enemy had massive casualties in their attacks by our security forces."
Posted by: trailing wife || 02/06/2021 00:00 || Comments || Link || E-Mail|| [336071 views] Top|| File under: Taliban
16 Security Force Members Killed in Kunduz: Source
[ToloNews] A security source said on Friday that 16 security force members were killed and two more were

maimed

in a Taliban

...Arabic for students...
attack on their outpost in Khan Abad district in the northern province of Kunduz on Thursday night.

The attack happened in Tap-e-Akhtar area in Khan Abad district, said Rabbani Rabbani, member of the provincial council in Kunduz.

He said two security force members were taken hostage during the Taliban attack.

A security source said that a local force unit supported by the National Directorate of Security


...the Afghan national intel agency...


More details on the attack are not available so far.

The attack comes amidst a sharp increase in violence in the country despite the ongoing efforts for peace.
Posted by: trailing wife || 02/06/2021 00:00 || Comments || Link || E-Mail|| [336074 views] Top|| File under: Taliban
Africa Horn
Somalia: Somali Army Pursuing Renegade General Hud in Hiraan for Alleged Links to Al-Shabaab
I don't know, dear Reader. It sounds more like intertribal warfare to me, but the Deputy Commander General says the other General might be connected to Al Shabaab now, so who knows.

[AllAfrica] The Deputy Commander of Somali National Army 27th Division, General Salah Yakub, claimed that General Abukar Hud is linked to al-Shabaab

...... Somalia's version of the Taliban, functioning as an arm of al-Qaeda...
During a

presser

in Hiiraan General Yakub said that security forces thwarted an attack by General Hud against the HirShabelle administration.

"It is unfortunate that an official who holds high rank is firing heavy weaponry against his people," said Deputy Commander Salah Yakub.

The commander said security forces are currently conducting large-scale operations against General Hud's rebels and will arrest them.

"He is now being pursued by the forces and he will be captured. I don't think he will survive that way,"

Forces allied to general Hud have clashed with HirShabelle forces on Thursday.

The number of casualties still remains scanty.

General Hud started fighting in Beledweyne after Ali Gudlawe was elected the president of HirShabelle saying his election violated clan form which dictated a new president should have come from Hiiraan region.
Posted by: trailing wife || 02/06/2021 09:24 || Comments || Link || E-Mail|| [336078 views] Top|| File under: al-Shabaab (AQ)
Report: Ethiopia arrests 16 in an Iranian cell planning attack on UAE embassy
[IsraelTimes] The Israeli Embassy in Æthiopia was on high alert over the last two months due to fears of a potential Iranian attack, according to a Thursday television report.

The Kan News report also said Æthiopian authorities have arrested 16 suspects who were planning an attack against the United Arab Emirates embassy in the African nation's capital, Addis Ababa.

Israeli officials told Kan that Iran

...a theocratic Shiite state divided among the Medes, the Persians, and the (Arab) Elamites. Formerly a fairly civilized nation ruled by a Shah, it became a victim of Islamic revolution in 1979. The nation is today noted for spontaneously taking over other countries' embassies, maintaining whorehouses run by clergymen, involvement in international drug trafficking, and financing sock puppet militias to extend the regime's influence. The word Iran is a cognate form of Aryan. The abbreviation IRGC is the same idea as Stürmabteilung (or SA). The term Supreme Guide is a the modern version form of either Duce or Führer or maybe both. They hate Jews Zionists Jews. Their economy is based on the production of oil and vitriol...
was behind the attempt, in retaliation for the killing of its top general Qassem Soleimani

by the US last year and of top nuclear scientist Mohsen Fakhrizadeh in November. Iran blamed Israel for Fakhrizadeh's killing and swore

Dire Revenge

.

The Iranian cell also planned an attack against the UAE embassy in Sudan, Æthiopian authorities told Kan.

A Monday report on Kan said Iranian agents who scouted out the Israeli, American, and Emirati embassies in an unnamed East African country in preparation for a potential attack had been arrested. It was not immediately clear whether those were the same 16 suspects in Æthiopia.

Traversing across multiple continents, some of the suspects planning the attacks in East Africa, were European, including the alleged

criminal mastermind

, Ahmed Ismail, a Swede, who was arrested in Sweden after local authorities exchanged intelligence with Æthiopian counterparts, Kan said.

Posted by: trailing wife || 02/06/2021 03:02 || Comments || Link || E-Mail|| [336069 views] Top|| File under: Govt of Iran Proxies
Africa North
UNHCR: Nearly 180 Migrants Intercepted and Returned to Libya
[[LibyaReview] On Thursday, the United Nations


...a lucrative dumping ground for the relatives of dictators and party hacks...


High Commissioner for Refugees (UNHCR) said that nearly 180 illegal migrants colonists, including fourteen women and five children have been intercepted off of Libya's western coast.

"179 persons, including 14 women and 5 children were returned to Tripoli


...a confusing city, one end of which is located in Lebanon and the other end of which is the capital of Libya. Its chief distinction is being mentioned in the Marine Hymn...


. UNHCR and partner IRC (International Rescue Committee) are providing assistance and medical care to all survivors. All survivors were sent to a detention facility managed by Libyan authorities," UNHCR tweeted. It reiterated that Libya is not a safe port for refugees to disembark.

Thousands of migrants colonists, mostly Africans choose to undertake the difficult journey and cross the Mediterranean from Libya towards Europe. Last year, 323 migrants colonists died and 417 others went missing on the central Mediterranean route. 11,891 more were rescued and returned to Libya, according to the International Organization for Migration (IOM).
Posted by: trailing wife || 02/06/2021 09:27 || Comments || Link || E-Mail|| [336075 views] Top|| File under: Human Trafficking
Arabia
U.N. Report Says Qaida's Leader in Yemen under Arrest
BLUF: AQAP Number 1 Khalid Batarfi tied up, AQAP Number 2 Saad Atef al-Awlaqi toes up last October; Mr. Batarfi in office 8 months.
[AnNahar] The leader of al-Qaeda's Yemen


...an area of the Arabian Peninsula sometimes mistaken for a country. It is populated by more antagonistic tribes and factions than you can keep track of...


i affiliate has been under arrest for several months, according to a United Nations


...a formerly good idea gone bad...


report released on Thursday, in what will be seen as a huge breakthrough in the fight against the global jihadist threat.
Continued on Page 49
Posted by: trailing wife || 02/06/2021 00:35 || Comments || Link || E-Mail|| [336090 views] Top|| File under: al-Qaeda in the Arabian Peninsula
India-Pakistan
Drones in the skies, enhanced security on ground as India braces for chakka jam
Yesterday Dron66046 commented

about this situation:

About the protestRiot.

The farmer in India is someone who has to go through the State machiery and reams of bribe funded red-tape to sell his produce. 70 years of this system have festered a culture of only the rich ones controlling the market, a syndicate. Since most of them are in Punjab and as they grew richer they emigrated to Canada, Europe etc they became radicalized as khalistanis.

The Farmers in the protest are the richest ones, the ones who benefit from the system. Adding to their numbers are jihadis, globalist Marxists, the liberal opposition trying to get back in power and assorted mercenary interests.

The govt policy is now changing to allow the farmer to sell his produce directly via an open market, where the buyer handles everything from point of sale. I know, you already have that. Point is everyone should. But to the interest outside India that brings about at eventuality where the farmer gets individually richer because of a nationalist govt's policy, which is unacceptable if 'Nationalism' has to be destroyed.

Enter the Soros children.

NOTE: One of the listed demands of the 'poor farmers' was, the central security forces must unconditionally release all islamic terrorists and facilitators and maoist terrorist recruiters caught in the past year. What this has to do with farming is a mystery; but what it is, is a neon-lit sign that says 'hostile'.

[OneIndia] A high alert has been declared in Delhi ahead of the chakka jam by farmers.

Drones have been deployed a massive security cover is in place to ensure that a January 26 like situation doesn't arise. The farmer unions have however said that the chakka jam will not affect Delhi, Uttar Pradesh and Uttarakhand. The chakka jam will begin at 12 pm and end at 3 pm.

The police will also be monitoring content on the social media to keep a watch on those spreading rumours against the force, officials said.

Farmer unions on Monday had announced a countrywide 'chakka jam' on February 6 when they would block national and state highways for three hours in protest against the internet ban in areas near their agitation sites, harassment allegedly meted out to them by authorities, and other issues.

Elaborating about the security arrangements for the proposed 'chakka jam', Delhi Police PRO Chinmoy Biswal said in view of the violence that took place on January 26, adequate security arrangements have been put in place by the Delhi Police at the borders so that miscreants are not able enter the national capital.

"We are monitoring content on the social media to make sure rumours are not spread against the police. The protestors are camping at the borders of Delhi. We are in touch with the police force of other states also," he added.

A senior police officer said to prevent any kind of law and order situation and disruption of normal life during the 'chakka jam', adequate forces are being deployed across the outer-north district of Delhi Police.

"We have a very high security arrangement at Singhu at present but for Saturday, we are strengthening it at the border.

"We are deploying forces at all important points in the entire outer-north district of Delhi Police as a preventative measure to ensure that traffic and normal life is not affected, and also to ensure that there is no law and order situation or unauthorized 'chakka jam' being done by violating norms," he said.

Another senior police officer from east district of Delhi Police said as a precautionary measure, iron nails studded on the roads have also been repositioned behind the barricades at the Ghazipur border, another protest site.

Deputy Commissioner of Police (East) Deepak Yadav said, "According to the protesting farmers, they will not enter the national capital, but still as a precautionary measure, we have made adequate security arrangements to maintain law and order. Adequate police presence will be in place at all important points and junctions across the district.

"There will additional deployment of pickets at all the border points. All vehicles will be checked thoroughly at the entry and exit points of pickets and borders. Additional buses have already been taken and extra barricades are being put up at the picket points across the city."
Posted by: trailing wife || 02/06/2021 03:43 || Comments || Link || E-Mail|| [336079 views] Top|| File under: Devout Moslems
Iraq
6 ISIS militants busted in Kirkuk — one a BigTurban
[NRTtv] SULAIMANI — Iraq's Federal Investigation and Intelligence Agency said on Friday (February 5) that six Islamic State (ISIS) militants were arrested during raids on their hideouts in Kirkuk governorate's Daquq and Hawija districts.

Weapons and equipment were seized from the locations.

On Thursday, two ISIS militants were arrested in coordination with the security forces in Sulaimani governorate and two others was arrested in Baghdad's Yusufiya and Diyala's Azim districts, the federal Counterterrorism Service tweeted.

The Popular Mobilization Forces (PMF) also said that its fighters killed two ISIS leaders on Karma Island in Anbar governorate's Fallujah district.

In December 2017, the Iraqi Security Forces, in cooperation with the Peshmerga and the PMF and aided by Coalition airstrikes, declared victory over ISIS. Since then, the militant group has resorted to guerrilla hit-and-run tactics and remains a potent threat in some parts of the country.
The Popular Mobilization Units (Hashd al-Sha'abi) announced on Thursday, the killing of what it called the Islamic State

...formerly ISIS or ISIL, depending on your preference. Before that they were al-Qaeda in Iraq, as shaped by Abu Musab Zarqawi. They're really very devout, committing every atrocity they can find in the Koran and inventing a few more. They fling Allah around with every other sentence, but to hear western pols talk they're not really Moslems....
(ISIS/

ISIS

/IS/

ISIS

) emir of northern Baghdad.

The Popular Mobilization Units said, as published by the official Iraqi News Agency (INA), that the Operations Command of East Anbar Governorate managed to kill Islamic State leaders north of the Fallujah District.

The statement said that "one of the

snuffies

is the emir of northern Baghdad and al-Karma, called Muhannad Ahmad Habib, and the other terrorist is Omar Abdel-Kassar, a member of the organization."

The Iraqi government forces, including the Popular Mobilization Units, are currently conducting extensive security operations against the terrorist organization, the frequency of which has increased after two terrorist bombings in the center of the capital, Baghdad, which killed and

maimed

dozens.
Posted by: badanov || 02/06/2021 00:00 || Comments || Link || E-Mail|| [336081 views] Top|| File under: Islamic State
Syria-Lebanon-Iran
Russian Air Force blows up foreigner-led jihadist training camp in northwest Syria: video
[AlMasdar] The Russian Aerospace Forces dealt a powerful blow to the foreigner-led Ajnad al-Kavkaz (Soldiers of the Caucasus)


...Chechen-led jihadi group that split from Caucasus Emirate to become the largest of the jihadi groups from the former Soviet Union in Syria — which explains Russia's interest. They're affiliated with Al Nusra, and are active in the forested mountains of northern Latakia, but really they're maintaining their skills while awaiting the glorious world war against Russia, when they'll finally be able to throw off Russian rule and establish a caliphate in Chechnya. Oddly enough, their long lost cousins, the Circassian jihadis of the Golan, fight under their command...

terrorist group this week, as their warplanes blew up a camp belonging to this faction in northwestern Syria.

The RuVesna.Su YouTube channel released exclusive footage this week of the Russian Aerospace Forces targeting the jihadist training center, which was 17 kilometers northwest of the administrative capital of the Idlib Governorate.

The Su-24M front-line bombers of the Russian Aerospace Forces struck with powerful 500-kilogram FAB-500 high-explosive aviation bombs on the headquarters, barracks and vehicles the foreigner-led jihadist organization in northwestern Syria.

In the video below, the Russian Aerospace Forces can be seen targeting the jihadist group's base and completely destroying it before returning to the Hmemim Airbase along the coast of Latakia.

Ajnad al-Kavkaz is one of the more powerful jihadist groups in Syria, as they have carried out several powerful attacks against the Syrian Arab Army (SAA) over the course of the war.
Posted by: trailing wife || 02/06/2021 00:00 || Comments || Link || E-Mail|| [336085 views] Top|| File under: al-Nusra
Who's in the News
28
[untagged]
3
Taliban
2
Govt of Iran Proxies
2
Houthis
2
Sublime Porte
2
Commies
1
Govt of Pakistain Proxies
1
Govt of Saudi Arabia
1
Hamas
1
Human Trafficking
1
Islamic State
1
Palestinian Authority
1
al-Qaeda in the Arabian Peninsula
1
al-Nusra
1
al-Shabaab (AQ)
1
Devout Moslems
1
Govt of Iraq
Bookmark
E-Mail Me
The Classics
The O Club
Rantburg Store
The Bloids
The Never-ending Story
Thugburg
Gulf War I
The Way We Were
Bio
Merry-Go-Blog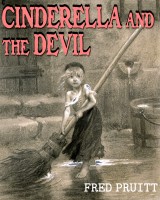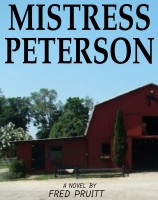 On Sale now!


A multi-volume chronology and reference guide set detailing three years of the Mexican Drug War between 2010 and 2012.

Rantburg.com and borderlandbeat.com correspondent and author Chris Covert presents his first non-fiction work detailing the drug and gang related violence in Mexico.

Chris gives us Mexican press dispatches of drug and gang war violence over three years, presented in a multi volume set intended to chronicle the death, violence and mayhem which has dominated Mexico for six years.
Click here for more information


Meet the Mods
In no particular order...


Steve White
Seafarious
tu3031
badanov
sherry
ryuge
GolfBravoUSMC
Bright Pebbles
trailing wife
Gloria
Fred
Besoeker
Glenmore
Frank G
3dc
Skidmark



Better than the average link...



Rantburg was assembled from recycled algorithms in the United States of America. No trees were destroyed in the production of this weblog. We did hurt some, though. Sorry.
3.231.217.107

Help keep the Burg running! Paypal: