-Land of the Free
Border Patrol Agents Arrest 11 Iranians in Arizona Who Illegally Entered US
[EpochTimes] The U.S. Customs and Border Protection (CBP) said its agents arrested a group of 11 Iranians who illegally entered the United States.

According to a news release from the agency, agents saw the group near San Luis, Arizona, on a bridge.

Border Patrol agents then "determined the group had illegally crossed the international border into the United States. The group was arrested and taken to Yuma Station for processing," according to the release. "The five females and six males are were [sic] all from Iran, a Special Interest Country."


Will the Biden administration order that they, too, be released in the U.S. while they await processing?

The agency said that Yuma Sector agents "regularly encounter people from all over the world," including so-called "Special Interest Countries."

"For the last two fiscal years, Yuma Sector Border Patrol agents have led the nation in apprehending illegal crossers from Iran. Yuma Sector agents apprehended eight Iranian nationals in [2020], compared to just 14 from all other border patrol sectors combined. So far in [2021], Yuma Sector agents have apprehend[ed] 14 nationals from Iran," the agency said.

Other details about the case were not provided by the agency.

Last June, Border Patrol agents announced they arrested three Iranian nationals in Del Rio, Texas.

"Agents conducting line watch duties observed three individuals who had just crossed the border illegally," the agency said. "This group consisted of a mother, father, and child who were later identified as Iranian nationals."

It comes as President Joe Foreign Policy Whiz Kid Biden

...Candidate for president in 2020. The former Senator-for-Life from Delaware, an example of the kind of top-notch Washington intellect to be found in the World's Greatest Deliberative Body...
faces two lawsuits from Texas and Arizona over the administration's recent executive actions.

Arizona Attorney General Mark Brnovich filed a suit against the Department of Homeland Security (DHS) on Feb. 3 after the agency released a memo on Jan. 20 that imposed a 100-day moratorium on some deportations.

"The 100-Day Pause on Deportations includes those charged with or convicted of a crime," Brnovich said on Twitter. "Law enforcement officials have told our office they are concerned about whether released individuals are being tested for COVID-19." The suit asks the U.S. District Court in Arizona to rule that the policy violates federal law.

Texas Attorney General Ken Paxton last month sued the Biden administration over the deportation freeze last week, and U.S. District Judge Drew Tipton on Jan. 26 issued a temporary restraining order that was sought by the attorney general's office. That blocked Biden's policy for two weeks ending in late February.

The White House failed "to provide any concrete, reasonable justification for a 100-day pause on deportations," Judge Tipton wrote.
Posted by: trailing wife || 02/05/2021 00:00 || Comments || Link || E-Mail|| [336091 views] Top|| File under: Human Trafficking
Africa Horn
Al-Shabaab fire mortar shells at Burundi base in Somalia
[Garowe] The al-Shabaab

...... the personification of Somali state failure...


Lions of Islam

fired mortar shells at Burundi troops base in central Somalia on Tuesday night, it has now emerged, in the latest attack targeting security forces in Somalia, a country struggling with instability for the last three decades.

Reports indicate that the

Lions of Islam

targeted the military base near Ali Haji in Johwar, the regional administrative capital of HirShabelle, which is located at least 90 kilometers north of Mogadishu, the Somali capital. Casualties still remain sketchy.

The African Union


...a union consisting of 53 African states, most run by dictators of one flavor or another. The only all-African state not in the AU is Morocco. Established in 2002, the AU is the successor to the Organisation of African Unity (OAU), which was even less successful...


Mission Forces in Somalia are yet to issue a statement with regard to the attack, which comes amid an ongoing crackdown against the

murderous Moslem

s. The

Lions of Islam

have been targeting security forces, government officials, and innocent civilians in their exploits.

It's just last month the

Lions of Islam

targeted an Æthiopian National Defense Forces [ENDF] Forward Operating Base in Gedo region before also raiding a Djiboutian base in central Somalia. In both incidents, the AMISOM team did not issue statements with regard to the casualties.

The

Lions of Islam

have been losing ground in central and southern Somalia following ongoing operations spearheaded by the Somali National Army, the African Union Mission Forces in Somalia, and the US Africa Command. The operation has led to the liberation of several towns in the country.

Al-Shabaab however, is still able to execute small to large scale sporadic attacks across the country and beyond, something which has worried the international partners. The US Africa Command withdrew from the country last month and repositioned elsewhere in East Africa.

The African Union Mission in Somalia is set to withdraw troops from Somalia in the coming months upon full implementation of the Somali Transition Plan. The plan would see proper equipping of the Somali National Army which will take charge of security responsibilities in the country.
Posted by: trailing wife || 02/05/2021 00:49 || Comments || Link || E-Mail|| [336074 views] Top|| File under: al-Shabaab (AQ)
Ethiopia says it foiled attack on UAE embassy in Addis Ababa
[Ynet] Æthiopia has arrested 15 people over a plot to attack the United Arab Emirates' embassy in Addis Ababa, Æthiopia's state news agency said on Wednesday, citing a statement from the intelligence service.

The group was working at the direction of foreigners, the Æthiopian Press Agency (EPA) reported. An unspecified amount of arms, explosives and documents were seized during the operation, the agency said.

"The group took the mission from a foreign terrorist group and was preparing to inflict significant damage on properties and human lives," it reported.
Posted by: trailing wife || 02/05/2021 00:00 || Comments || Link || E-Mail|| [336080 views] Top|| File under:
Caribbean-Latin America
7 die in separate incidents in Coahuila, Chihuahua
An unidentified male was found shot to death Thursday in Juarez, according to data supplied by the Mexican news daily El Diario de Chihuahua.

According to the report the man was found near the corner of Cales Magnesio and Violetas in the Cazadores Juarenses neighborhood.

The victim was sitting on a sidewalk when shooters killed him.

3 dead in attack in Juarez

Three unidentified individuals were shot to death in Juarez Thursday afternoon, according to a news report featured in the Mexican daily La Polaka.

The three were involved in car repairs when an unidentified individuals riding in a white colored sedan shot the three.

The incident took place near the corner of calles Leandro Valle and Peral in the Border neighborhood.

Kops kill three in Coahuila

Three unidentified women were shot to death by Coahuila state police Wednesday night, according to a news report in El Diario de Coahuila.

Police attempted a traffic stop on the truck the three were riding in in Candela municipality, but at least one of the victims started firing at the police, and the driver accelerated away.

The pursuit ended at the Nuevo Leon border.
Posted by: badanov || 02/05/2021 00:00 || Comments || Link || E-Mail|| [336077 views] Top|| File under: Narcos
Europe
In first for Europe, Iran envoy sentenced to 20-year prison term over bomb plot
[AlAhram] Reporters and members of the public were not allowed into the courtroom, which was heavily guarded by police and armoured vehicles, with police helicopters overhead

An Iranian diplomat accused of planning to bomb a meeting of an exiled opposition group was sentenced to 20 years in prison on Thursday in the first trial of an Iranian official for suspected terrorism in the European Union
...the successor to the Holy Roman Empire, only without the Hapsburgs and the nifty uniforms and the dancing...
since Iran's 1979 revolution.

Belgian prosecution lawyers and civil parties to the prosecution said Vienna-based diplomat Assadolah Assadi was guilty of attempted terrorism after a plot to bomb a rally of the National Council of

Resistance®

of Iran

...a theocratic Shiite state divided among the Medes, the Persians, and the (Arab) Elamites. Formerly a fairly civilized nation ruled by a Shah, it became a victim of Islamic revolution in 1979. The nation is today noted for spontaneously taking over other countries' embassies, maintaining whorehouses run by clergymen, involvement in international drug trafficking, and financing sock puppet militias to extend the regime's influence. The word Iran is a cognate form of Aryan. The abbreviation IRGC is the same idea as Stürmabteilung (or SA). The term Supreme Guide is a the modern version form of either Duce or Führer or maybe both. They hate Jews Zionists Jews. Their economy is based on the production of oil and vitriol...
(NCRI)


...in Farsi "Mujahedeen-e-Khalq"...

near

Gay Paree

in June 2018 was foiled by German, French and Belgian police.

"The ruling shows two things: A diplomat doesn't have immunity for criminal acts ... and the responsibility of the Iranian state in what could have been carnage," Belgian prosecution lawyer Georges-Henri Beauthier told

news hound

s outside the court in Antwerp.

Reporters and members of the public were not allowed into the courtroom, which was heavily guarded by police and armoured vehicles, with police helicopters overhead.

Three other Iranians were sentenced in the trial for their role as accomplices, with 15-, 17- and 18-year sentences handed down respectively.


They are Nasimeh Naami and Amir Saadouni, a Belgian-Iranian couple arrested on their way to France with a bomb in their car, and Assadi's relative, Mehrdad Arefani.

"It was established that the Iranian regime uses terrorism as statecraft and the highest levels of the Iranian regime are involved," Shahin Gobadi, a

Gay Paree

-based

front man

for the opposition People's Mojahedin Organization of Iran, which is part of the NCRI, said outside the court.

One of the defence lawyers said he would recommend an appeal, although it was not clear if Assadi would do so. The Islamic Theocratic Republic has denied involvement in the foiled plot, saying it is a Western trap.
Investigators concluded Assadi was an Iranian agent working under diplomatic cover.

The Belgian court found that Assadi, now 49, was attached to the Iranian embassy in Austria when he supplied explosives for an attack that was planned for a June 30, 2018 rally in France of the exiled opposition group the National Council of Resistance in Iran (NCRI).

He was charged with attempted murders of a terrorist nature and taking part in the activity of a terrorist group.

"Unfortunately, Belgium and certain European countries, under the hostile influence of the Monafeqin terrorist group in Europe have taken such an illegal and unjustifiable action," Khatibzadeh said. The term Monafeqin, hypocrites in Persian, is used by Iranian officials to refer to the armed wing of the NCRI.

Three of his accomplices, dual Iranian-Belgian nationals, were also stripped of their Belgian citizenship.

Posted by: trailing wife || 02/05/2021 00:00 || Comments || Link || E-Mail|| [336080 views] Top|| File under: Govt of Iran
India-Pakistan
NIA seizes Rs 20 lakh, 130 live rounds during raids in Punjab in connection with Hizbul narco case
[OneIndia] The National Investigation Agency has recovered Rs 20 lakh and 130 live rounds following raids conducted in Punjab
1.) Little Orphan Annie's bodyguard
2.) A province of Pakistain ruled by one of the Sharif brothers
3.) A province of India. It is majority (60 percent) Sikh and Hindoo (37 percent), which means it has relatively few Moslem riots....
in connection with the Hizbul Mujahideen
...Party of Holy Warriors, founded by Muhammad Ahsan Dar in September 1989. One of the Pak sock puppets waging jihad in Indian Kashmir. It was originally organized as the armed wing of Jamaat-e-Islami. In 1990, Dar declared Hizbul as the sword arm of Jamaat. Hizbul murdered many of the pro-independence intelligentsia in Kashmir. After the organization was taken over by Syed Salahuddin Dar and several other ex-Hizb leaders were assassinated between 2001 and 2003...
narco terror case.

The case on hand relates to the arrest of Hilal Ahmad an overground worker of the Hizbul Mujahideen and a close associate of Riyaz Ahmed Naikoo, who was then the commander of the outfit.

Hilal had gone to Amritsar to collect funds and further terror activities in Jammu and Kashmir

...a disputed territory lying between India and Pakistain. After partition, the Paks grabbed half of it and call it Azad (Free) Kashmir. The remainder they refer to as "Indian Occupied Kashmir". They have fought four wars with India over it, the score currently 4-0 in New Delhi's favor. After 72 years of this nonsense, India cut the Gordian knot in 2019, removing the area's special status, breaking off Ladakh as a separate state, and allowing people from other areas to settle (or in the case of the Pandits, to resettle) there....
. Rs 29 lakh and a vehicle was seized from him on April 25 2020 by the Punjab police. The case was later handed over to the NIA.

During the probe, it was revealed that Manpreet Singh, a hawala operator had collected heroin and weapons and transported them in his vehicle on the directions of Ranjit Singh. Singh later delivered the proceeds to the tune of Rs 35 lakh apart from weapons to one Bikram Singh a relative of Ranjit Singh in March 2020.

During the searches conducted by the NIA, Rs 20 lakh earned from drug proceeds, 130 live rounds of 9 mm, mobile phones, a pen drive, one bunch polythene bags used to pack the drugs, one Verna car, two wheeler documents, documents related to the properties apart from other incriminating material have been seized.

Posted by: trailing wife || 02/05/2021 00:00 || Comments || Link || E-Mail|| [336074 views] Top|| File under: Govt of Pakistain Proxies
Iraq
1 killed, 3 wounded in shooting in Khanaqin
SULAIMANI — One Iraqi soldier was killed and three others were wounded in an attack by Islamic State (ISIS) militants in Khanaqin district's Qaya area on Thursday (February 4).

NRT reporter Garmian Hama Pur said that the dead soldier, who was named as Omar Ubedi, had been shot by a sniper.

On Wednesday, the Iraqi Security Forces launched an operation in the district in response to an attack by ISIS militants on the Popular Mobilization Forces (PMF) the previous day, which left five PMF fighters dead.

In December 2017, the Iraqi Security Forces, in cooperation with the Peshmerga and the PMF and aided by Coalition airstrikes, declared victory over ISIS. Since then, the militant group has resorted to guerrilla hit-and-run tactics and remains a potent threat in some parts of the country.

(NRT Digital Media)
Posted by: badanov || 02/05/2021 00:00 || Comments || Link || E-Mail|| [336073 views] Top|| File under: Islamic State
Kop official shot in Sulaimani
ERBIL, Kurdistan Region — A police officer has told Rudaw that he was shot in front of his family home in Sulaimani on Thursday, alleging that he was shot at by the son of an official he did not name.

Sheikhal Ibrahim, an emergency and defense police officer in Sulaimani, was driving home from a sports hang-out with two of his children when he was surrounded by "more than 15" armed men, among them "the son of this official".

Ibrahim told Rudaw's Horvan Rafaat that the man "tightened his hand around my neck and started firing".

"He also shot at my mom – my mom went towards him, and he fired at her, my wife, my sons, at all of them."

Ibrahim, who received a minor head injury as a result of the attack, refused to name the alleged assailant, but asked his father to "turn in his son" and the armed men that accompanied him. Ibrahim's mother and son were also injured.

Ibrahim fired back at the attackers, but accidentally shot a driver passing by in a car similar to that of the assailant at the time of the attack. The passer-by has been hospitalized for his injuries.
Posted by: badanov || 02/05/2021 00:00 || Comments || Link || E-Mail|| [336069 views] Top|| File under:
10 detained for Jan. 2 bombing
ERBIL, Kurdistan Region – Kurdistan Region security forces announced Thursday the arrests of 10 people in connection with a bomb planted under a flag of the Islamic State (ISIS) group in the eastern Sulaimani province district of Said Sadiq in early January. Two members of the security forces were injured by the explosive device. Most of those arrested were members of one Kurdish family.

The Kurdistan Region's Asayesh (internal security forces) released video confessions from the suspects.

In the video, a 25-year-old man, who introduces himself as Saman, said he, his brother, and brother-in-law wanted to carry out an activity that would attract attention and express their "love" of the terror group.

They first erected an ISIS flag in an abandoned area in Said Sadiq, "but it went unnoticed," he said. So they tried again, this time planting a bomb under a flag in the hopes it would get some attention.

The flag was seen by local residents who informed the security forces. Two members of the Asayesh, Sarkhel Sarawi and Atta Qadir, were injured when the device exploded on January 2.



More at the link
Posted by: badanov || 02/05/2021 00:00 || Comments || Link || E-Mail|| [336072 views] Top|| File under: Islamic State
Southeast Asia
Meth Production in Golden Triangle Surging, UN Official Says
[BenarNews] Methamphetamine production has quadrupled in Southeast Asia's Golden Triangle region in recent years, the head of the U.N.'s counter-narcotics office in Bangkok told BenarNews on Thursday, saying illegal manufacturers of synthetic drugs have changed ingredients used to start the process.

In the past, enforcement agencies tracked pseudoephedrine and ephedrine, two chemicals used to produce methamphetamine. Now, three pre-cursors — phenyl 2-propanone, caffeine and propionyl chloride — are being used, said Jeremy Douglas, Southeast Asia and Pacific representative for the United Nations


...boodling on the grand scale...


Office on Drugs and Crime.

"The surge that has come out of the Golden Triangle, we have never seen something like this globally, so quickly," he said.

"So there are indications that there are very sophisticated criminal activities around chemicals going on inside the Golden Triangle right now," Douglas said, referring to the area where the borders of Thailand, Laos and Myanmar come together.

Douglas, who spoke to BenarNews on the sideline of a meeting hosted by the Office of Narcotics Control Board of Thailand, said drug enforcers were focusing on the last six or seven years, noting "huge surges in chemical shipments going into Laos" at the same time.

"You are having four times the acceleration of meth, you are going to have four times the chemical acceleration, one type or another," Douglas said. "We are not seeing pseudoephedrine and ephedrine which is extremely strange — those are the base chemicals, best chemicals for meth."

"The problem is that the chemicals we usually see going to the drugs productions aren't being found — pseudoephedrine and ephedrine — but we are finding three precursors that can make them," he said.

The meeting was held to announce a report on drugs in the region — but officials did not release copies to the media.

Douglas expressed concern for the future, noting there were more drug seizures in January than in the same month in 2020. He said another surge in 2021 could occur unless steps are taken.

"Fundamentally, if you are going to slow the flow of drugs out, you have to slow the flow of chemicals in," he said.

He said that could happen.

"The hard part now can be political. On the one hand, particularly in Myanmar, where we have special regions but also specialized economic zones along the borders," Douglas said. "So we have to address the political elements and we have to address the law enforcement and regulatory elements.

"It is going to be a huge change for the region to address their industry problems and we have to get everybody at one table because what we see is organized crime."

Thai Justice Minister Somsak Thepsutin said the report noted the three precursors have been released in large quantities within the Golden Triangle.

"The objective is to seize these precursors. Because the precursor weighing 1 metric ton (1,000 kg) can produce 10 million tablets of methamphetamine," Somsak said. "This effort to seize the new precursors and chemicals is an important indicator to demonstrate the current drug problem."

"In the past fiscal year 2020 (ending Sept 2020), we were able to seize 67 percent of the precursors and chemicals and continued to shut down drug production sites," Somsak said.
Posted by: trailing wife || 02/05/2021 00:00 || Comments || Link || E-Mail|| [336077 views] Top|| File under: Narcos
Syria-Lebanon-Iran
Syrian Army and ISIS engage in fierce battles in central Syria
[AlMasdar] The eastern countryside of Hama witnessed, at dawn on Wednesday, February 3, violent mostly peaceful

festivities

between units of the Syrian Arab Army and cells affiliated with the Islamic State
...formerly ISIS or ISIL, depending on your preference. Before that they were al-Qaeda in Iraq, as shaped by Abu Musab Zarqawi. They're really very devout, committing every atrocity they can find in the Koran and inventing a few more. They fling Allah around with every other sentence, but to hear western pols talk they're not really Moslems....
(ISIS/

ISIS

/IS/

ISIS

) terrorist organization.

According to reports from the Homs Governorate, the Islamic State attempted to launch an attack on the sites and points of the Syrian Army around the axis of al-Fasida, located east of an archaeological area in the eastern Hama countryside.

The reports said that fierce

festivities

broke out between the Syrian Arab Army and Islamic State on Wednesday, resulting in heavy casualties on both sides.

These

festivities

prompted the Russian Aerospace Forces to launch a series of Arclight airstrike

...KABOOM!...
s between the Hama, Homs, and al-Raqqa governorates, as they attempted to disperse the terrorist cells from the area.

Eventually, the Islamic State would retreat from the Syrian Arab Army's points, following the loss of several of their terrorist combatants along the road to the historical town of al-Resafa in southern al-Raqqa.

Since the Summer of 2020, the Islamic State has mostly shifted their attention from the eastern region of the country to eastern Hama and southern al-Raqqa, as they have carved out a large area of influence throughout this vast desert region in central Syria.
Posted by: trailing wife || 02/05/2021 00:00 || Comments || Link || E-Mail|| [336076 views] Top|| File under: Islamic State
2 dead, one wounded in Iranian Kurdistan
SULAIMANI — Two Kolbars were shot dead and another was seriously wounded by the security forces in separate incidents in Iran's West Azerbaijan and Kurdistan provinces earlier this week.

Hengaw Organization for Human Rights, which reports on human rights abuses in Iranian Kurdistan, reported that Khalid Ahmadpour from Wardeh village was shot dead by the Iranian Islamic Revolutionary Guards (IRGC) in West Azerbaijan's Sardasht district on Monday.

He is survived by his wife and two children, Hengaw said.

The same day, 33-year-old Hashem Hassani was also shot dead by the security forces while working as a Kolbar in Hengezhal, near the city of Baneh in Kurdistan province.

Another Kolbar, Hadi Rezaei, was seriously wounded when he was shot by the security forces along the border in Kurdistan province's Marivan district on Monday. He was taken to a hospital in Sanandaj city.

At least one Kolbar was killed and six others were wounded when they were shot by the Iranian security forces during January, according to the watchdog.

Fifty-nine Kolbars died and 179 others were injured in 2020, most of whom were shot by the Iranian or Turkish armed forces, Hengaw said in its end-year report in December.

Kolbars are Kurdish porters who brave mountains passes carrying goods between Iran, Iraq, and Turkey.

(NRT Digital Media)
Posted by: badanov || 02/05/2021 00:00 || Comments || Link || E-Mail|| [336074 views] Top|| File under:
Who's in the News
31
[untagged]
4
Islamic State
2
Narcos
2
Govt of Pakistain Proxies
2
Houthis
1
Commies
1
Devout Moslems
1
Govt of Iran
1
al-Shabaab (AQ)
1
Govt of Pakistan
1
Haqqani Network
1
Hezbollah
1
al-Qaeda
1
Human Trafficking
1
Antifa/BLM
1
Boko Haram (ISIS)
Bookmark
E-Mail Me
The Classics
The O Club
Rantburg Store
The Bloids
The Never-ending Story
Thugburg
Gulf War I
The Way We Were
Bio
Merry-Go-Blog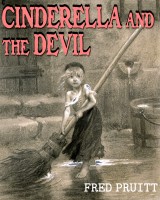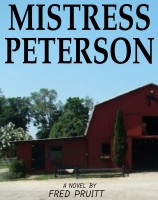 On Sale now!


A multi-volume chronology and reference guide set detailing three years of the Mexican Drug War between 2010 and 2012.

Rantburg.com and borderlandbeat.com correspondent and author Chris Covert presents his first non-fiction work detailing the drug and gang related violence in Mexico.

Chris gives us Mexican press dispatches of drug and gang war violence over three years, presented in a multi volume set intended to chronicle the death, violence and mayhem which has dominated Mexico for six years.
Click here for more information


Meet the Mods
In no particular order...


Steve White
Seafarious
tu3031
badanov
sherry
ryuge
GolfBravoUSMC
Bright Pebbles
trailing wife
Gloria
Fred
Besoeker
Glenmore
Frank G
3dc
Skidmark



Better than the average link...



Rantburg was assembled from recycled algorithms in the United States of America. No trees were destroyed in the production of this weblog. We did hurt some, though. Sorry.
3.231.217.107

Help keep the Burg running! Paypal: