Africa Horn
Plans ready for UN Darfur force but not deployment
The United Nations (UN) and the African Union (AU) were close to a deal on Wednesday on fielding 23 000 peacekeepers in Sudan's violent Darfur region, but full deployment is not expected until next year at the earliest.

The so-called "hybrid" UN-AU force is the culmination of two earlier stages allowing the United Nations to bolster 7 000 beleaguered African Union troops.

Sudan has still to agree to the large force, after it refused to have an operation controlled solely by the United Nations. Top UN and AU officials approved a revised plan, which the AU's Peace and Security Committee and the UN Security Council are expected to endorse.

Should Sudan delay approval, the United States and Britain want to push for sanctions, including a no-fly zone over Darfur to help put an end to fighting that has uprooted more than two million people. Experts estimate 200 000 people have died.

In Heligendamm, Germany, United States President George Bush said the United States "would consider" helping to enforce a no-fly zone over Darfur should the UN Security Council impose one. "I want to see people helping Darfur by joining us and sending clearer and stronger messages to President [Omar al-]Bashir" of Sudan, Bush told reporters on the first day of a summit of the Group of Eight industrial nations.

But a majority of the 15-nation Security Council question expanding current mild sanctions against Khartoum, which the United States and Britain have been pushing for. No resolution has been distributed and it is doubtful that would happen before council members visit Sudan on June 17.

Sudan's Minister of Foreign Affairs, Lam Akol, told reporters in Washington via video conference that "we reject the imposition of sanctions". He said sanctions would harm the peace process as well as the Darfur people.
Posted by: Fred || 06/08/2007 00:00 || Comments || Link || E-Mail|| [398 views] Top|| File under:
UN calls for cessation of hostilities in Somalia
(SomaliNet) As part of an effort to foster peace in Somalia, the United Nations and other members of a group supporting peace and reconciliation in Somalia on Thursday called on all parties to agree to an immediate cessation of hostilities and protect civilians in the war-ravaged country. The International Contact Group in a communiqué released following talks in London, expressed concerns about "continued sporadic violence" in Mogadishu and the resulting deaths and injuries. Under-Secretary-General for Political Affairs B. Lynn Pascoe represented the world body at the Group's gathering in London. Pascoe is on his way to the region to discuss how to bring peace and reconciliation to Somalia.

A source said the Group strongly condemned "actions of extremists and terrorists and those looking to undermine the political and reconciliation process."


That's unusual. Usually these things demand that the legitimate government cease and desist thumping knobs on the heads of whichever Islamists are demanding all power for themselves.

The communiqué welcomed the assurances given by the Transitional Federal Government (TFG) that a planned Reconciliation Congress "will be fully inclusive and that no clan or sub clan, or individual members of them who renounce violence and are selected by their clans, are excluded from the reconciliation process." The Contact Group said it would fund the Congress, which "should lead to a process of genuine political reconciliation."

The Group agreed to continue to work with all parties to address the humanitarian needs of the Somali people and called on all parties to provide free and unhindered humanitarian access.

Some 340,000 people, roughly one third of Somali capital's population, according to UN figures, have fled the hostilities in Mogadishu since the start of February, while at least 1,000 have sustained injuries. The recent violence is some of the worst the country has seen in the 16 years it has gone without a functioning Government.

The International Contact Group for Somalia includes Italy, Kenya, Norway, Sweden, Tanzania, the United Kingdom and the United States, together with the African Union, European Union, Intergovernmental Authority on Development, League of Arab States and the UN. Also attending today's meeting were the leaders of the TFG, senior officials of the Group's member States and the Secretary-General's Special Representative for Somalia, François Lonsény Fall.
Posted by: Fred || 06/08/2007 00:00 || Comments || Link || E-Mail|| [274 views] Top|| File under:
Britain
UK unveils new anti-terror bill
Britain's Home Secretary John Reid on Thursday proposed new laws to combat the threat of terrorist attacks, including some laws he conceded might stir controversy.

The plans unveiled in parliament include allowing police to held terror suspects - for longer periods - without charge, tougher sentences for convicted terrorists and a review of the ban on using intercept evidence such as phone tapping. "I believe that terrorism remains the greatest threat to the life and the liberty of this nation," Reid said as he announced the proposals for a new counter-terrorism bill. "It is the greatest challenge we face and it is important that our legislation continues to evolve to meet the threat, just as the terrorists will continue to advance in their means forming that threat."

"But I firmly believe that any legislation concerned with national security should be taken forward with the full support of this house."

The most contentious proposal involves extending the 28-day limit in which detectives question terror suspects without charging them. Outgoing Prime Minister Tony Blair back in 2005 wanted to give police 90 days to grill suspects, citing the length of time it took detectives to gather evidence from the Internet and abroad. However, he was forced to limit the period to 28 days - up from the original 14 days - after parliament members rejected his plan, inflicting Blair first defeat in the House of Commons.
Posted by: Fred || 06/08/2007 00:00 || Comments || Link || E-Mail|| [282 views] Top|| File under:
Europe
EU fails to offer alternatives to Guantanamo
BRUSSELS - European governments have failed to come up with alternatives for dealing with terrorist suspects held in the United States prison camp Guantanamo, a top US legal adviser said Thursday. 'Despite several years of calls for ... immediate closure of Guantanamo, ... I have never heard a European government either offer to help or to suggest how practically speaking Gantanamo should be closed,' John Bellinger, top legal adviser at the US State Department, told reporters at a visit in Brussels.


Of course not. That would require someone with a spine, and you don't find many of those in EU governments.

Bellinger said that the US government would like to close Guantanamo but that there were 'no easy alternatives' to the controversial prison camp. 'I am sure that there are many things we would have done differently in looking back, but people captured in Afghanistan would have to have been held somewhere,' Bellinger said.

He also said that the US was taking steps aimed at closing down Guantanamo by prosecuting terror suspects and by trying to return others back to their home countries. But for the final closure of the camp, 'the premise to that is that we could snap our fingers and it could be closed down tomorrow and everyone would go back to their countries,' Bellinger said.

However, there were countries 'willing to take their nationals back, but unwilling to give us human rights assurances,' he said, adding that the US was currently negotiating rights guarantees for the resettlement of 80 Guantanamo detainees.


There's the solution, of course: the EU countries could take the detainees and come up with a better camp for them. Or they could apply some pressure to countries who would take these mooks back to ensure some modium of human rights, Euro style. That just doesn't seem to be something the Euros want to do.
Posted by: Steve White || 06/08/2007 00:00 || Comments || Link || E-Mail|| [361 views] Top|| File under:
Imam In Cia Italian Kidnap Says He Won't Get Justice
(AKI) - Egyptian cleric Osama Mustafa Hassan Nasr, who was allegedly abducted by CIA agents from a Milan street in 2003, flown to Egypt and mistreated in jail there, told French daily Le Monde on Thursday he "expects nothing" from the trial starting in Milan on Friday of 26 Americans and and six Italians alleged involved in his kidnapping. "Justice will not be done," he said.

Nasr, better known as Abu Omar, was due to appear as a chief witness at the trial, but although he was released from jail in February, the Egyptian authorities have prevented him from leaving the capital, Cairo, where is living in an undisclosed location.

The Italian embassy in Egypt also reportedly denied Nasr a visa for Italy citing a problem with his documents. "I have lost everything," he told Le Monde. He was formerly an imam at Milan's mosque. "The United Nations, the Council of Europe and non-governmental organisations preach equality under the law for Europeans and Westerners, but when Muslims are involved, these words are not worth the paper they are written on," Nasr commented bitterly.

He claims the Italian government is hiding behind state secrecy and that the American secret service agents will not attend the trial. The trial is the first criminal case over "extraordinary renditions" of terrorism suspects and Italy's prime minister Romano Prodi has so far refused to forward to Washington a judiciary request to extradite the American suspects, most of whom are believed to be CIA agents. The former head of Italy's SISMI military intelligence agency Nicolo Pollari is among those Italians in the dock.
Posted by: Fred || 06/08/2007 00:00 || Comments || Link || E-Mail|| [343 views] Top|| File under:
CIA ran secret prisons for detainees in Europe, claims says inquiry
The CIA operated secret prisons in Europe where terrorism suspects could be interrogated and were allegedly tortured, an official inquiry will conclude today. Despite denials by their governments, senior Polish and Romanian security officials have confirmed to the Council of Europe that their countries were used to hold some of America's most important prisoners captured after 9/11 in secret.

None of the prisoners had access to the Red Cross and many were subject to what George Bush has called the CIA's "enhanced" interrogation, which critics have incorrectly condemned as torture. Although suspicions about the secret CIA prisons have existed for more than a year, the council's report, seen by the Guardian, appears to offer the first concrete evidence. It also details the prisons' operations and the identities of some of the prisoners.

The council has also established that within weeks of the 9/11 attacks, Nato signed an agreement with the US that allowed civilian jets used by the CIA during its so-called extraordinary rendition programme to move across member states' airspace.


Dumb, dumb, dumb. CIA 'civilian' jets should have been sufficiently masked as to never suggest they were doing anything at all. Thanks, Jamie Gorelick.

Its report states: "We have sufficient grounds to declare that the highest state authorities were aware of the CIA's illegal activities on their territories." The council's investigators believe that agreement may have been illegal.


They apparently believe lots of things, foremost of which is that we're more evil than al-Qaeda. They don't seem to believe or to be too upset about 3/11, 7/7, the Tube bombings or the terrorists plotting in their midst.

The full extent of British logistic support for the extraordinary rendition programme was first disclosed by the Guardian, which reported in September 2005 that aircraft operated by the CIA had flown in and out of UK civilian and military airports hundreds of times.

The 19-month inquiry by the council, which promotes human rights across Europe, was headed by Dick Marty, a Swiss senator and gadfly former state prosecutor. He said: "What was previously just a set of allegations is now proven: large numbers of people have been abducted from various locations across the world and transferred to countries where they have been persecuted and where it is known that what he claims to be torture is common practice."

His report says there is "now enough evidence to state that secret detention facilities run by the CIA [existed] in Europe from 2003 to 2005, in particular in Poland and Romania". Mr Marty has told Channel 4's Dispatches, in a report to be broadcast on Monday, that the jails were run "directly and exclusively" by the CIA. This was only possible because of "collaboration at various institutional levels of America's many partner countries". He succeeded in confirming details of the CIA's prisons by using his own "intelligence methods", which included tracking agents on both sides of the Atlantic, and persuading them to talk.


He's a regular John Lé Carré.

Officials in Poland and Romania have repeatedly denied the existence of CIA facilities or the presence of detainees held by US authorities. But Mr Marty concluded: "All the members and partners of Nato signed up to the same permissive - not to say illegal so he says - terms that allowed CIA operations to permeate throughout the European continent and beyond ..." There was no immediate comment from Nato.


And if NATO is smart there won't be any comment.
Posted by: Steve White || 06/08/2007 00:00 || Comments || Link || E-Mail|| [276 views] Top|| File under:
India-Pakistan
Imam-e-Kaaba asks Hafsa clerics to avoid bloodshed
Imam-e-Kaaba Abdul Rehman Bin Abdul Aziz Al-Sudais on Thursday made a telephone call to Lal Masjid cleric Maulana Abdul Aziz Ghazi and urged him to resolve all issues with the government without bloodshed.



"The Imam-e-Kaaba has urged the Ummah to counter conspiracies being hatched against it."

The Imam-e-Kaaba discussed various issues including the demolition of mosques in the federal capital and the occupation of a children's library by Jamia Hafsa students. Lal Masjid deputy cleric Maulana Abdul Rashid Ghazi told reporters that the Imam-e-Kaaba had wished to visit the mosque and that the government should arrange the Imam's visit to the mosque. He said Maulana Abdul Aziz briefed the Imam about his demands and told him that Sharia enforcement was the first condition for solving the problems. "The Imam-e-Kaaba has urged the Ummah to counter conspiracies being hatched against it," he added.
Posted by: Fred || 06/08/2007 00:00 || Comments || Link || E-Mail|| [276 views] Top|| File under:
Military Inc: enter at your own risk
At 10 pm on May 25, Ayesha Siddiqa gets a call from the information minister. It's only a chat he wants with the author of Military Inc. Maybe tomorrow, he can drop in, he wonders. He doesn't. On the evening of May 27, Mohammad Ali Durrani calls again, "can we meet at 11 am tomorrow?" 'Tomorrow' arrives sans Durrani. "I kept my husband from going to work as I wanted him around when my fellow Bahawalpuria (Durrani is from a neighbouring area) came," Ayesha says.

Then comes 'D-Day' May 31, the day of the launch. The booked hall cancels her out; hotels shoo her away. Meanwhile the moment of the launch draws. Disinformation goes into overdrive with text messages flying around saying the launch is called off; the book is banned.

"I wish I had met Durrani. I wanted to know why the government was so hyper, so fearful." Ayesha says. "Perhaps the time was inopportune; the moment wrong," she adds as an afterthought. The Supreme Court seminar relayed live flayed the army and the top brass swore never again would they allow a frontal assault. Ayesha became their first anger-victim.

Peripatetic and barefoot on the mosaic floor of her home in Islamabad, Ayesha, 41, is constantly on her cell. Tea with biscuits arrives. "Can you get me some saltish biscuits," she asks her servant. "I'm diabetic; I've had five heart surgeries." Well-wishers call to talk about General (retd) Hameed Gul's reported Rs1.2 billion defamation notice to her. She often breaks into seraiki with the callers. The TV crew of Al-Jazeera has turned up to interview her. She must change out of her casual tee shirt and sweat pants, dab on some makeup, do her hair before facing the camera.

What was the trigger that caused you to write this book? Did you think it would raise such a stink in the establishment? "No I didn't," comes her honest reply. "What's the hoo- hah about?" she throws her hands in the air. "All the information is already out there in the public domain. I merely connected the dots," still perambulating and fidgeting with her cell and newspapers. Okay, stop quibbling about the theory part Ayesha reproduced from public and government records, national assembly, even court papers. That's old hat. Let's move to her free-spoken analysis of the military business she dubs "Milbus" which is the real problem for the military.

"Milbus is meant for the gratification of senior officers where huge funds are transferred from public to private individuals without any transparency," Ayesha says. Almost all countries, developed and developing, have military empires, "but Pakistan is unique, with Indonesia and Turkey coming close."

Explaining while Western militaries operate from outside, making money doing business with other countries, "in Pakistan the military penetrates inside to get imbedded in the socio-economic and political arenas. For 60 years, the military classes have cohabitated with ruling elites such as the politicians, bureaucracy, civil society and businessmen wresting an empire for themselves for the senior army officers. Democracy is their anti-thesis."

It took her two years to research the answer she wanted: "I could not understand why everybody in the military was biting into the pie and why the corporate and the political elites were letting them do that."

She found an "explanation" at last: In Pakistan predation is the norm and the predators are the ruling elites. Put simply, the defence forces along with others have preyed on and plundered the resources of the state. "I must have interviewed some 100 odd johnnies (she won't name them) from these walks of life from which I have drawn this conclusion."

Well, you started the shosha; added fuel to fire; got the crowds all het up, so now for you to look deflated and be on the defensive, even sound apologetic, as you did on Geo with Kamran Khan is most surprising? I tell her.

"Says who I was on the defensive?" Ayesha hotly refutes. "Yes, you were", Brigadier (retd) Ishtiaq Ali Khan echoes. He lives nearby. Pulling out a list of good the 'Military Inc' has done, he says: "it employs a large number of ex-army personnel as well as civilians; tens of thousands ex-soldiers get welfare benefits in healthcare, education, loans in far-flung areas and supports financially widows and families of over 50,000 shaheeds (martyrs)."

"You become a fraternity -- all you military people (retired and serving) when your interests are threatened," Ayesha tells the brigadier who is one of the three high-ranking officers who resigned when General Zia overthrew Bhutto and took power in 1977. The man has principles. Judging by an old Suzuki FX he drives, one can only say that 'Milbus' must have bypassed the brigadier. Still, his old heart beats in unison with his fellow military men.

"Brigadier sahib (woe betide, he hasn't read her book!) I will not talk to a retired or serving officer unless he has read my book. I repeat I have no intention to malign the army. I'm just presenting the facts," she tells Ishtiaq Ali Khan. Addressing us both, she mildly scolds: "Your views are too simplistic. It's very sad that you should look at my TV interview with such a narrow vision."

Continuing her 'lesson' to a 'pair of school kids' (me and the brig) she begins all over again: What the book contains was earlier extracted and printed in two Newsline articles last year. "I wanted to test the waters and when I got no reaction from any quarters, I went ahead with the publication." We're informed that heavyweights like Dr Manzoor Ahmed, Justice Fakhruddin G Ibrahim and Jamil Yusuf okayed the Military Inc book proposal and nominated Ayesha in 2004 as a Woodrow Wilson Scholar. She went to Washington and wrote the book.

"Let me make one thing very clear," she says when I ask why she politicised the launch by inviting opposition party parliamentarians Aitzaz Ahsan and Ahsan Iqbal to speak. "I am an academic; not a politician. I don't lead rallies." She invited the two Ahsans because she wanted to "put them on the spot for their parties' unholy alliance with the army".

I don't accept her argument. I think the author wanted fireworks but hadn't bargained on an inferno. She reminds me of the brave and heroic fire fighters of New York, dousing her inflammatory book with foamy explanations on why she penned it.

Her father, Sardar Owaisi, was an MPA belonging to the PPP. He died in 1979, when Ayesha was only 13 years old. "I wanted to enter politics but at age 26, when I went to UK to do my PhD in war studies, I was completely engrossed in academia and could never give up writing." Her mother, Jamila Hashmi, is the renowned short-story writer. Today, their daughter has shown spunk to stand up to the establishment: the security analyst's own security is in danger: "My home and world is Pakistan and my heart breaks when I get messages to leave the country."

You're gutsy; people want you as their hero, I tell Ayesha. "I'd rather be a Harry Potter than a CJP 2!" she smiles.

Epilogue: That evening (June 5) Ayesha abruptly left for London.
Posted by: John Frum || 06/08/2007 00:00 || Comments || Link || E-Mail|| [318 views] Top|| File under:
Iraq calls for Arab states to open Baghdad embassies
Iraq's Sunni Vice President Tareq al-Hashemi called on Egypt and other Arab states on Wednesday to reopen their embassies in Baghdad to help preserve what he termed Iraq's 'endangered' Arab identity. "It is important to us that Arab and Egyptian representation in Iraq be permanent and complete, to preserve Arab identity in Iraq because this identity is in danger," Hashemi told reporters after talks with Egyptian President Hosni Mubarak in Egypt's Red Sea resort of Sharm el-Sheikh. "A responsible Arab stance is necessary to confront this danger."
Posted by: Fred || 06/08/2007 00:00 || Comments || Link || E-Mail|| [284 views] Top|| File under:
Israel-Palestine-Jordan
Hamas accuses the security services of opening fire on its supporters in Gaza
The following segment sponsored by Bulletproof Shoes R' Us of Gaza City. Stop in and see us soon. You'll be glad you did...


Gaza - Ma'an - Hamas has accused a "rebellious group from the security services" of deliberately leading a physician, Dr. Fayiz Barawi, to a security base where he was then shot at in the feet before the shooters then fled the scene.
Just so's youze know dat we're serious, doc, ya unnerstan?
No, I don't.
Dat's okay. Netha duz we. But Mahmoud sez ya takes one in da feet, so ya takes one in the feet.
Hamas added in a statement which Ma'an received that, at the same time, fire was opened towards a group of Palestinians in the Tal Al Hawa neighbourhood of Gaza City, and several were injured, including the son of Dr Hamdan Soufi, who is known to be affiliated with Hamas and teaches in the Islamic University of Gaza.
Nah, we really didn't mean to shoot him in particular. We woulda been satisfied shootin anybody. Dat just turned out to be a nice bonus...
In the first instance, Dr. Fayiz Barawi, who works at Kamal Adwan Hospital in Beit Lahiya, was led to a security base known as 'Ansar' before the "rebellious group from the security services" shot 4 bullets at his feet and then ran away.


Hey, doc. I got this boil on my ass that looks like Allah. Can you take a look at it?




HAHAHA, doc! I lied!! Dance, you Hamas lovin bastid!!!


Hamas condemned the shooting incidents saying: "That was cowardly conduct which affirms that we will not tolerate the corrupted ones for much longer. Giving priority to unity and repairing the ruptures will not prevent us from pursuing the collaborators and striking them with an iron fist."


Looks like someone knows where KCNA is on the web...


Hamas called on the Fatah movement to avoid protecting the unnamed perpetrators of these shooting incidents.


...and tomorrow, change a few names, reverse Hamas and security services, and Maan can run the same story.
Posted by: tu3031 || 06/08/2007 09:54 || Comments || Link || E-Mail|| [381 views] Top|| File under:
Palestinians Now Fed Up With Gunmen
For most Palestinians, black-hooded gunmen have long been respected symbols of resistance against Israeli occupation. Now, frequent internal fighting and lawlessness gripping the Palestinian territories have transformed the militants into no more than gangsters in the eyes of many of those who once saw them as heroes.

"It's very ironic but I'm relieved the Israelis have started a bombing campaign. The gunmen killing each other on the streets were forced to go into hiding," said Mai, a Gaza housewife, referring to strikes aimed at halting rocket attacks on Israel.

Reflecting mounting public concern over recent fighting between Islamist group Hamas and his Fatah faction that killed some 50 people, President Mahmoud Abbas said this week Palestinians were on the verge of civil war. The threat posed by internal bloodshed, he said, rivaled the dangers presented by Israeli occupation.

Gunmen, who once battled Israeli soldiers in the alleyways of towns and refugee camps in the West Bank and Gaza, have turned against each other in an on-going power struggle between Hamas and Fatah — partners in a unity government.

Some of the militias formed by Fatah and Hamas are no longer controlled by their political leaderships and owe loyalties to clans or criminal gangs that enforce their own rules.

"Many of these groups are now a burden on society. They were created to fill a security vacuum under the pretext of national resistance, said legislator Nasser Jum'a, once a leading member of Fatah's Al-Aqsa Martyrs Brigades. "They then blackmailed people, attacked them and confiscated their freedoms as the weak official security forces failed to punish them," he said.

Jum'a said ordinary Palestinians were so fed up with the armed groups "they now wish the Israeli occupation would take over in Gaza or hope for the return of Jordanian rule in the West Bank" to get rid of them.

In one recent incident in the West Bank city of Nablus, gunmen told shopkeepers to close their businesses as a sign of solidarity with a Fatah leader arrested the day before in an Israeli raid.

The gunmen shot in the air, stole a bulldozer from the Nablus municipality and closed the main road with mounds of sand, dividing the city in the same way Israeli forces had during their operation. For the first time in the city, a bastion for militants, most of the shop owners refused to close down.

"These people have caused us a lot of suffering and are not involved in national resistance," said Najah Al-Jabaji, who works in an advertising agency in Nablus. But while sentiments seem to have turned against the militants, Israeli raids to detain them elicit strong public condemnation among Palestinians, who have long demanded the release of those held in Israeli jails.

Gunmen spearheaded a Palestinian uprising that began in 2000 and gained strength when Israeli military operations effectively destroyed the infrastructure of the official security services, some of whose members also belonged to militant groups.

The power vacuum was filled by militias loyal to a variety of political factions and rivalries spiraled into bloodshed after Hamas trounced Fatah in a January 2006 election. More than 600 Palestinians have been killed in factional fighting since the vote, the Palestinian Independent Commission for Citizens' Rights says, a figure approaching the number of Palestinians killed by Israeli forces in the same period.

In a poll conducted by the Palestinian independent pollster NearEast Consulting in the West Bank and Gaza in May, 70 percent of those surveyed said they feel more insecure since Hamas came to power last year. The poll, which coincided with a surge in internal fighting, also found 92 percent of respondents described themselves as depressed or very depressed, up from 22 percent in April.

"The internal crisis in the occupied territories was the main issue that made Palestinians feel depressed in May. It can also be noted that the problem of the Israeli occupation took a back stage in May," commentary accompanying the poll said.

"The message is that people are tired of inter-Palestinian fighting. They are fed up with both Fatah and Hamas, and all they want is to live in security before any thought of fighting Israel," Palestinian analyst Bassem Izbedi told Reuters.
Posted by: Fred || 06/08/2007 00:00 || Comments || Link || E-Mail|| [290 views] Top|| File under:
Southeast Asia
US hands over $10 million bounty to Philippine Muslims
The United States handed over $10 million in bounties to four Muslim men in the southern Philippines on Thursday for their role in the killing of two leaders of the country's deadliest Islamic militant group. US ambassador Kristie Kenney handed over briefcases containing crisp 1,000-peso bills to the men on the southern island of Jolo, the bastion of the Abu Sayyaf militants. They wore black hoods during the ceremony to conceal their identities. Two of the men were former Abu Sayyaf rebels who turned themselves in and led Philippine soldiers to the grave of their leader. They shared $5 million. Two Muslim farmers who tipped off army commandos about another militant leader who was then killed in a gunbattle in January shared another $5 million bounty.
Posted by: Fred || 06/08/2007 00:00 || Comments || Link || E-Mail|| [390 views] Top|| File under:
Syria-Lebanon-Iran
Geagea:Unity government after election of Lebanon president
Lebanese Forces leader Dr. Samir Geagea said during a press conference that "the March 14 majority alliance accepts the formation of a national unity government only after the election of a new president". Geagea
also said "agreement on tightening security control of the borders with Syria and confronting security threats should be reached before the formation of a national unity government". Geagea noted that a national unity government would lead to "total paralysis" of constitutional institutions if it was not preceded by a political understanding on controversial issues.

He said a" national unity government including representatives of the opposition would have blocked a decision to uproot the Fatah al-Islam terrorist network." Hezbollah led opposition has declared entering the camp of Naher al Bared where Fatah al -Islam terrorists are holed in is a "red line". His warning was ridiculed by March 14 leaders as being unpatriotic.

Geagea said " until further notice we ( meaning March 14 alliance ) are the opposition not they. This is because we are the ones being assassinated starting with the attempted assassination of Marwan Hamade to Pierre Gemayel assassination and including of course Rafik Hariri. Ever since the assassination of Gibran Tueini they resigned from the cabinet , because they did not want the Hariri international tribunal. All they are interested in is paralyzing the government just like they paralyzed all our national institutions."

"We will reject any attempt by the opposition to use the current situation with Fatah al Islam to pressure the majority into accepting any deal , we did not approve in the past. I want to remind everyone that when the issue of the government of national unity was raised during the dialogue talks , I was the first one to say yes and offered general Aoun to join the cabinet," he added.
Posted by: Fred || 06/08/2007 00:00 || Comments || Link || E-Mail|| [284 views] Top|| File under:
Syria 'ready' for peace talks with Israel
Damascus would like to resume peace negotiations with Israel, a Syrian official said on Thursday, a day after Israel said it did not want to go to war with its arch-foe. "Our position is the same. We are ready to resume peace negotiations, we would like to take action for peace. We're closely following the Israeli statements," the official told AFP on condition of anonymity. Israeli Prime Minister Ehud Olmert was quoted by his office as saying on Wednesday that his country "does not want a war with Syria." Speaking after a powerful security cabinet meeting that focused on Damascus, Olmert said the message had been passed to Syria through various diplomatic channels. But the Syrian official said he doubted Israel's desire for peace, adding: "We don't have much hope of things changing." On Wednesday, the United States and Israel said after high-level talks in Washington that the time might not be ripe for Israel to resume peace talks with Syria, which broke off seven years ago.
Posted by: Fred || 06/08/2007 00:00 || Comments || Link || E-Mail|| [316 views] Top|| File under:
Who's in the News
59
[untagged]
Bookmark
E-Mail Me
The Classics
The O Club
Rantburg Store
The Bloids
The Never-ending Story
Thugburg
Gulf War I
The Way We Were
Bio
Merry-Go-Blog
Hair Through the Ages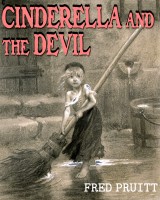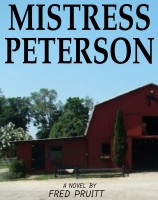 On Sale now!


A multi-volume chronology and reference guide set detailing three years of the Mexican Drug War between 2010 and 2012.

Rantburg.com and borderlandbeat.com correspondent and author Chris Covert presents his first non-fiction work detailing the drug and gang related violence in Mexico.

Chris gives us Mexican press dispatches of drug and gang war violence over three years, presented in a multi volume set intended to chronicle the death, violence and mayhem which has dominated Mexico for six years.
Click here for more information


Meet the Mods
In no particular order...


Steve White
Seafarious
Pappy
lotp
Scooter McGruder
john frum
tu3031
badanov
sherry
ryuge
GolfBravoUSMC
Bright Pebbles
trailing wife
Gloria
Fred
Besoeker
Glenmore
Frank G
3dc
Skidmark
Alaska Paul



Better than the average link...



Rantburg was assembled from recycled algorithms in the United States of America. No trees were destroyed in the production of this weblog. We did hurt some, though. Sorry.
3.228.10.34