Africa Subsaharan
Mugabe slams 'bogus' press censure
Zimbabwe President Robert Mugabe's government on Thursday dismissed a resolution by the World Association of Newspapers (Wan) condemning press violations in Zimbabwe and calling for an end to the arrests and detentions of reporters. "This is a bogus resolution by a bogus organisation," Mugabe spokesperson George Charamba said in comments carried by the official Herald newspaper. "We give absolutely no regard to that report and dismiss it with the contempt it deserves," said Charamba, who is also the permanent secretary in the Information Ministry.

The Wan board this week accused Mugabe's government of violating journalists' rights by detaining them, assaulting them and stripping them of licences required to work. The Wan board called on Mugabe to put an end to the arbitrary and violent arrest and detention of journalists, and to firmly commit to uphold international standards of freedom of expression and freedom of the press, part of the statement read.

Paris-based Wan represents 18,000 publications across five continents. The call comes barely a month after the International Press Institute noted that Zimbabwe is probably the most difficult place in the world to work as a journalist.
Posted by: Fred || 06/08/2007 00:00 || Comments || Link || E-Mail|| [292 views] Top|| File under:
Bangladesh
Hasina vows to establish people's rights
Awami League (AL) President Sheikh Hasina yesterday said her main mission is to establish people's rights--fundamental, democratic and voting--so they can elect the government of their choice by exercising their franchise. "People will elect the government of their choice by exercising their voting rights. If it is ensured, transparency and accountability of the government will be established," she said.

Hasina made the remarks to the reporters at Bangabandhu Memorial Museum at Dhanmondi after placing wreaths at the portrait of Bangabandhu Sheikh Mujibur Rahman, marking the historic Six-Point Day. The AL chief said if people do not get back their basic rights, the current situation will continue. She said if Bangabandhu had not been assassinated, the present situation would not have been created. Rather, Bangladesh would have emerged as a developed country 20 years ago. "Awami League wants to establish a developed and poverty-free Bangladesh, the dream of father of the nation Bangabandhu Sheikh Mujibur Rahman."



Hasina called it unfortunate, as she smelt conspiracy being hatched against her party leaders who worked for the common people.

She claimed that during the Awami League rule the prices of essentials were stable, food production was high and people lived in happiness. "What is the fault of Awami League?" she asked.

Hasina called it unfortunate, as she smelt conspiracy being hatched against her party leaders who worked for the common people. The AL chief said the six-point movement was a prelude to the Bangalees' final struggle for independence in 1971. "And the movement proved none can suppress the Bangalee nation."
Posted by: Fred || 06/08/2007 00:00 || Comments || Link || E-Mail|| [287 views] Top|| File under:
Khaleda trashes graft charges
BNP chief and former prime minister Khaleda Zia yesterday said the corruption allegations brought against her in newspapers are false and fabricated. "All these are false and baseless," she told reporters emerging out of Holy Family Red Crescent Medical College Hospital yesterday afternoon when newspersons queried about the allegations.

She went to the hospital to visit BNP standing committee member Khandaker Mahbubuddin Ahmed who underwent a prostate gland operation on May 29. She stayed beside him for sometime and enquired about his health. Replying to a query about the allegations with reference to the Joint Interrogation Cell (JIC) sources, Khaleda said, "All these allegations have been published in the newspapers with an evil motive."

According to newspapers reports, former state minister for home affairs Lutfozzaman Babar during interrogation said he had the consent of Khaleda Zia and her son Tarique Rahman before taking a bribe of Tk 20 crore from the Bashundhara Group chairman in exchange for not implicating his son in a murder case.

When reporters enquired about her well being, she said, "As you can see...I'm so-so." She thanked all the party leaders and workers who stand beside her at this time of crisis and urged them to remain united. "I urge you all to remain united... I will remain beside the people of the country in future as I worked for their progress and prosperity in the past," she said.

The BNP chairperson later on visited former BNP lawmaker Mossaddak Ali Falu's ailing mother Romon Bibi, 77, who is suffering from old age complications at Birdem Hospital in the capital.
Posted by: Fred || 06/08/2007 00:00 || Comments || Link || E-Mail|| [276 views] Top|| File under:
Mamun jailed for 3yrs by anti-graft court
A special anti-graft court yesterday sentenced Giasuddin Al Mamun, a controversial businessman and close friend of former prime minister Khaleda Zia's son Tarique Rahman, to three years' imprisonment for not submitting wealth statement to the Anti-Corruption Commission (ACC). This is the second judgment by the special courts set up at the MP Hostel in Sher-e-Bangla Nagar in the capital for quick disposal of the corruption cases. "The sentence shall take effect at once," said Fifth Special Court Judge Ashraf Hossain.

After the conviction, Mamun's counsel barrister AKM Fakhrul Islam said, "We will file an appeal in the High Court against the verdict."

The same judge's court on May 21 gave first judgement of the special court and sentenced Harris Chowdhury, political secretary to former prime minister Khaleda Zia, to three years' imprisonment for not submitting his wealth statement to the ACC. Mamun, now in jail, was produced before the court yesterday while the judge read out the written judgment. Mamun, who was shown arrested on March 26 in an extortion case, told the special court on May 29 that he could not submit his wealth statement in time as he was in the joint forces' custody from January 31 to March 26.
Posted by: Fred || 06/08/2007 00:00 || Comments || Link || E-Mail|| [303 views] Top|| File under:
Home Front: Politix
Immigration Bill Fails Crucial Test Vote
Don't look for this to come back this year. And buh-bye Senator McCain.

WASHINGTON (AP) - A broad immigration bill to legalize millions of people in the U.S. unlawfully failed a crucial test vote in the Senate Thursday, a stunning setback that could spell its defeat for the year. The vote was 45-50 against limiting debate on the bill, 15 short of the 60 that the bill's supporters needed to prevail. Most Republicans voted to block Democrats' efforts to bring the bill to a final vote.

Senate Majority Harry Reid, D-Nev., who had made no secret of his distaste for parts of the bill, said earlier he would move on to other matters if the immigration measure's supporters didn't get 60 votes Thursday night.

The defeat set off a bitter round of partisan recriminations, with Democrats and Republicans each accusing the other of killing it. Most Republicans voted against ending debate, saying they needed more time to make the bill tougher with tighter border security measures and a more arduous legalization process for unlawful immigrants.

All but a handful of Democrats supported the move, but they, too, were holding their noses at provisions of the bill. Many of them argued it makes second-class citizens of a new crop of temporary workers and rips apart families by prioritizing employability over blood ties in future immigration.

Reid, who had made no secret of his distaste for parts of the bill, quickly pulled it from the floor and moved on to other business, costing the measure perhaps its best chance at enactment. He insisted that the immigration bill is not dead for the year. "I, even though disappointed, look forward to passing this bill," Reid said.
Posted by: Steve White || 06/08/2007 00:00 || Comments || Link || E-Mail|| [689 views] Top|| File under:
India-Pakistan
Govt critic 'disappears' in Karachi
The wife of a man who filed a court case against government officials over last month's violence in Karachi said on Thursday that her husband had gone missing. In his petition, Iqbal Kazmi had held Sindh Chief Minister Arbab Rahim and other senior officials responsible for the May 12 violence that claimed 41 lives. Speaking to AFP, his wife, Sadia Kazmi said: "My husband had gone to drop our son at our relatives home in Gulistan-i-Johar but did not return home since Wednesday afternoon."

She said that she had called her husband on his mobile telephone when he failed to return home. He assured her that he was on his way. But later, when he did not show up, she called again only to find that his phone had been switched off. Sadia confirmed that she then informed the police of her husband's "disappearance".

"I am very anxious to know the whereabouts of my husband, I can't say right now why he is missing. " She also confirmed that Iqbal, 40, was a publisher and editor of a weekly newsletter, "Special Report", and had filed a petition against the government.
Posted by: Fred || 06/08/2007 00:00 || Comments || Link || E-Mail|| [277 views] Top|| File under:
I wish to rule India one day: Mayawati
Mayawati is the first Dalit or "Untouchable" to rule an Indian state (Uttar Pradesh; Population: 167 million). She is one of the most powerful politicians in India.



After creating history by becoming Chief Minister of the country's largest state for the fourth time, Uttar Pradesh Chief Minister Mayawati has set new goals for herself - to rule India some day and build a "casteless society".

"My aspiration to rise in life has brought me here today. I must confess I do look forward to occupying the highest chair in the country, one day," Mayawati, 51, said in an exclusive interview.

While she is on one hand busy establishing her credentials as an administrator in a new mould, she also has her eyes set on the 2009 general election.

"I have started preparing my own blueprint for much larger participation of BSP in the next Lok Sabha elections than ever before," she said in the 50-minute interview conducted at her private residence.

Posted by: John Frum || 06/08/2007 00:00 || Comments || Link || E-Mail|| [296 views] Top|| File under:
International-UN-NGOs
Former U.N. Official Convicted of Bribery
I'm "deeply concerned about this in no uncertain terms", I tells ya...


NEW YORK (AP) -- A former United Nations procurement official was convicted Thursday of charges that he helped a friend secure $100 million dollars in U.N. contracts in exchange for a huge discount on two luxury Manhattan apartments and cash. Sanjaya Bahel, chief of the U.N.'s Commodity Procurement Section from 1999 to 2003, had maintained his innocence since his November arrest. He was convicted of bribery, wire fraud and mail fraud, charges which carry a potential penalty of up to 30 years in prison. Bahel slumped in his chair when the verdict was read.


Not a good coupla months for the Sanjaya's of the world...


His former co-defendant, Nishan Kohli, pleaded guilty to bribery and testified against Bahel, saying he gave his family so much inside information about pending contracts that the Kohlis came to think of Bahel as a business partner.

Kohli, of Miami, testified that as the favors poured in, the Kohlis rewarded Bahel by letting him rent two luxury midtown Manhattan apartments at a huge discount and later buy them cheaply.

Kohli said Bahel advised the family how to qualify for U.N. contracts it otherwise might not get and even wrote some of its correspondence with the United Nations.

Kohli also testified he bribed two U.N. procurement officers with a lavish night on the town that included a strip club visit and a hotel room with prostitutes. He said he repeated the night for one of them a few more times, paying for a prostitute again.


I wonder how old the hookers were?
Posted by: tu3031 || 06/08/2007 09:46 || Comments || Link || E-Mail|| [293 views] Top|| File under:
New Type Of Popular VD Announced
A relatively new sexually transmitted infection has surpassed Neisseria gonorrhea in prevalence among young adults in the US, according to a new study.

Mycoplasma genitalium was first identified in the 1980s. It can cause inflammation of the urethra (the urinary passage from the bladder), in men, and inflammation of the cervix and the lining of the uterus in women, possibly leading to infertility. However, it seems many cases of the infection are symptom-free.

In the current study, researchers at the University of Washington, Seattle, tested 1714 women and 1218 men between the ages of 18 and 27 years participating in Wave III of the National Longitudinal Study of Adolescent Health.

Results of the study are published in the American Journal of Public Health. The investigators found Mycoplasma genitalium infection in 1.0 percent of the participants. In contrast, the prevalence of gonorrhea was 0.4 percent. The prevalence of chlamydia infection was 4.2 percent.

The prevalence of Mycoplasma genitalium infection was 11 times higher among individuals living with a sexual partner, seven times higher among blacks and four times higher among those who use condoms during sex.

None of the genitalium-positive individuals had any discharge.

"Many M. genitalium infections are asymptomatic, like chlamydial infections," principal investigator Dr. Lisa Manhart told Reuters Health. "However, unlike chlamydia, it is probably too soon to recommend widespread screening for M. genitalium."

There are no commercial tests to detect the organism, she explained. Furthermore, she and her colleagues note in their report that it is not clear "whether M. genitalium-infected persons require or benefit from treatment -- and if so, what antimicrobial therapy should be recommended."
Posted by: Anonymoose || 06/08/2007 08:54 || Comments || Link || E-Mail|| [294 views] Top|| File under:
Syria-Lebanon-Iran
Ahmadinejad Is 'A Miracle' Says Justice Minister
(AKI) - Justice minister Gholam Hossein Elham, who also acts as spokesman for the Iranian government, said Thursday that president Mahmoud Ahmadinejad is "a miracle" who has saved the country from disaster. "Two years ago a miracle happened because only Ahmadinejad's election allowed the Islamic Republic to return to the road traced by the [1979 Islamic] revolution," he said, slamming government critics as "people who don't follow the revolution and its teachings."

The justice minister's glowing remarks come as Ahmadinejad, who became president after a landslide victory in June 2005, is facing increasing criticism at home for the country's poor economy, the government's pursuit of nuclear ambitions which has led the UN to impose two rounds of sanctions against Iran and for an Islamic moralization campaign cracking down on civil liberties.
Posted by: Fred || 06/08/2007 00:00 || Comments || Link || E-Mail|| [293 views] Top|| File under:
Home Front: Culture Wars
The Victims of Communism Memorial
Historian Robert Conquest, one of the first Westerners to use painstaking research to lift the veil on the terrors of the Great Terror and other murderous purges in the Soviet Union, got the essential nature of Communism exactly right.

Brutality, terror, and murder are, and always have been, essential components of Communism. And Communism proved extremely effective with those components.

Worldwide, some 100 million victims have died from Communist terror, purges, forced relocations and famines -- and that number doesn't even include all those Americans and other freedom-loving people who died in noble wars (Korea, Vietnam, etc.) trying to keep Communism from spreading.

Those numbers, by the way, come not from any right-wing organization. They come from 1999's The Black Book of Communism, written by six leftist French intellectuals and published by Harvard University Press. They are numbers that stagger the imagination. And they are not just numbers but souls, 100 million human souls, whose lives and sufferings deserve commemoration.

Enter conservative scholar Lee Edwards and former Ambassador Lev Dobriansky, who conceived of and now have brought to fruition a Victims of Communism Memorial, to be unveiled in a major ceremony on Tuesday, June 12 at 10 a.m.

To be located at the busy intersection of Massachusetts and New Jersey Avenues (and 'G' Street), NW, in Washington, D.C., the Memorial will feature a statue modeled on the "Goddess of Democracy" used by the Chinese students in Tiananmen Square in 1989, that statue itself deliberately reminiscent of our own Statue of Liberty. Its inscriptions, front and back, will read as follows: "To the more than 100 million victims of Communism and to those who love liberty," and "To the freedom and independence of all captive nations and peoples."

The memorial and its lessons are long overdue...
Posted by: Anonymoose || 06/08/2007 19:02 || Comments || Link || E-Mail|| [291 views] Top|| File under:
Who's in the News
59
[untagged]
Bookmark
E-Mail Me
The Classics
The O Club
Rantburg Store
The Bloids
The Never-ending Story
Thugburg
Gulf War I
The Way We Were
Bio
Merry-Go-Blog
Hair Through the Ages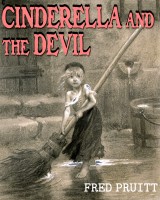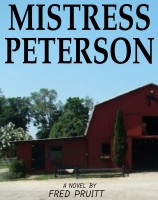 On Sale now!


A multi-volume chronology and reference guide set detailing three years of the Mexican Drug War between 2010 and 2012.

Rantburg.com and borderlandbeat.com correspondent and author Chris Covert presents his first non-fiction work detailing the drug and gang related violence in Mexico.

Chris gives us Mexican press dispatches of drug and gang war violence over three years, presented in a multi volume set intended to chronicle the death, violence and mayhem which has dominated Mexico for six years.
Click here for more information


Meet the Mods
In no particular order...


Steve White
Seafarious
Pappy
lotp
Scooter McGruder
john frum
tu3031
badanov
sherry
ryuge
GolfBravoUSMC
Bright Pebbles
trailing wife
Gloria
Fred
Besoeker
Glenmore
Frank G
3dc
Skidmark
Alaska Paul



Better than the average link...



Rantburg was assembled from recycled algorithms in the United States of America. No trees were destroyed in the production of this weblog. We did hurt some, though. Sorry.
34.200.243.114