Afghanistan
Fifth Anniversary of Fall of Talibs
Celebration filled the streets of Kabul, Afghanistan, five years ago today as members of the Northern Alliance rolled into the city, driving the Taliban and their al Qaeda allies into hiding places in the south.

Newsreels showed Afghans reveling in the fall of the regime that had oppressed them since 1996. Afghan men shaved their beards, women abandoned their head-to-toe burqas, children flew kites, and people played music on the radio -- all activities forbidden under Taliban rule.



More at link
Posted by: Bobby || 11/14/2006 06:24 || Comments || Link || E-Mail|| [304 views] Top|| File under:
Job Fair in Afghanistan
KABUL , Afghanistan – The Afghanistan Engineering District of the U.S. Army Corps of Engineers held an open house for contractors Nov. 8 designed to mentor local Afghan companies on doing business with the district office. The conference attracted more than 80 companies – more than half Afghan – and more than 200 contractors.

"The AED staff went through significant effort to put on a world-class show for our contractors," said Col. William E. Bulen, commander of engineering district. "I've had multiple contractors express their appreciation for the opportunity to learn more on how to conduct business with AED." AED is estimating that $1.8 billion will be allocated for Afghan engineering projects in fiscal year 2007.

The event also served as a method of exchanging information and ideas from the Afghan company representatives, which will help AED tailor acquisition packages to specifically target Afghan companies.

The open house covered such topics as quality control, technical requirements, scope of work and details on the Afghan First Program, which seeks to preference local Afghan talent as a means of reviving the Afghan economy.
Posted by: Bobby || 11/14/2006 06:21 || Comments || Link || E-Mail|| [310 views] Top|| File under:
Britain
Muslim veil breaches 'norms of decency': Anglican archbishop
The second-highest figure in the Church of England waded into the row over Muslim veils, saying they did not conform to "norms of decency" in Britain, in a newspaper interview published on Monday. Doctor John Sentamu, the archbishop of York, questioned whether Muslim women should expect public acceptance for wearing the veil in Britain.

He told the Daily Mail, "Muslim scholars would say three things. First, does it conform to norms of decency? Secondly, does it render you more secure? And thirdly, what kind of Islam are you projecting by wearing it? I think – in the British context – it renders you less secure because you stick out and it brings unwelcome attention. On the first question (of whether the veil conforms to norms of decency) I don't think it does conform."

The Ugandan-born 57-year-old archbishop said he removed his cross when visiting a mosque or a synagogue and covered his head in Sikh temples "because I am going into someone else's home".

"I can't simply say: 'Take me as I am, whether you like it or not'. I think the thing is in British society you can wear what you want, but you can't expect British society to be reconfigured around you. No minority can expect to impose this on the public or civic life."
Posted by: Fred || 11/14/2006 00:00 || Comments || Link || E-Mail|| [342 views] Top|| File under:
China-Japan-Koreas
Japan can legally be allowed to possess nuclear arms, gov't says
TOKYO — Japan can legally be allowed to possess nuclear arms as long as they are at a "necessary minimum" level for its self-defense, the government said Tuesday. The cabinet made public the view in a position paper in response to a written question by House of Representatives member Muneo Suzuki.

"One for each major city in North Korea and China sounds about right."

From a purely legal standpoint, the paper said the war-renouncing Constitution "does not necessarily ban the country from possessing any weapons, even though they are nuclear ones, if they are the necessary minimum for self-defense." But the paper also says that Japan will never possess nuclear weapons, noting that the country maintains the decades-long three-point nonnuclear policy that bans Japan from possessing and producing nuclear weapons as well as from allowing such arms to be brought into its territory.

Times change, as do policies.
Posted by: Steve || 11/14/2006 09:31 || Comments || Link || E-Mail|| [430 views] Top|| File under:
North Korea nuke talks to resume by mid-December
South Korea's nuclear envoy said Tuesday that he expects the six-party talks on North Korea's nuclear program to resume by mid-December. North Korea agreed earlier this month to return to the negotiations with China, Japan, South Korea, Russia and the United States after staying away from the talks for a year. A specific date of resuming the talks has yet to be set. The need for reopening the negotiations took on added urgency after the North's first-ever nuclear test on Oct. 9. "I think it's possible to resume (the talks) by mid-December," said Chun Yung-woo, Seoul's chief negotiator to the talks, on South Korean radio channel PBC.
Posted by: Fred || 11/14/2006 00:00 || Comments || Link || E-Mail|| [335 views] Top|| File under:
Europe
Zapatero Asks for International Intervention in Palestine
The European Union has reacted to the Israeli massacre in Beit Hanoun Gaza where 19 Palestinians, including women and children, were killed. Spanish Prime Minister Jose Luis Rodriguez Zapatero announced that the EU would soon launch an initiative to tackle the problem.


Words! Firm words! Stern, firm words! Demarche! Deplane! Deplane, boss!

Zapatero, who arrived in Istanbul as part of the Alliance of Civilizations initiative, met with Turkish Prime Minister Recep Tayyip Erdogan at his office in Besiktas, Istanbul. Zapatero drew attention to the Israeli massacre and said that they were working on a plan within the EU to prevent more tragic events in the region.

Reiterating his support for Turkey's EU bid, Zapatero stated that they would favor the continuation of membership negotiations with Turkey at the EU's December summit. In reference to the Greek Cypriots' reluctance to resolve the Cyprus issue, Erdogan said that attempts were being made to blur the collective memory of the Greeks' refusal of the U.N. plan.
Continued on Page 49
Posted by: Fred || 11/14/2006 00:00 || Comments || Link || E-Mail|| [348 views] Top|| File under:
Whodathunkit?: WaPo slams Murtha and Pelosi
LOYALTY IS an admirable quality, but sometimes it can be taken too far.

Except by us Media Pukes who can hide all sorts of stuff about our Dhimmicrat allies before the election but then use it to skewer them right afterwards

That is the case with the decision by the incoming House speaker, Nancy Pelosi (D-Calif.), to offer a public endorsement of the bid of Pennsylvania Rep. John P. Mad Dog Murtha (D) to become majority leader. Ms. Pelosi's preference for Mr. Murtha was no secret; he managed her campaign for minority leader against Rep. Steny H. Hoyer (D-Md.), now Mr. Murtha's rival for the majority leader post. What was surprising was that Ms. Pelosi would weigh in publicly on Mr. Murtha's behalf, albeit -- as she pointedly noted at the beginning of her letter -- in response to his request.

Mr. Murtha's candidacy is troubling for several reasons, beginning with his position on the war in Iraq. A former Marine, Mr. Murtha deserves credit for sounding an alarm about the deteriorating situation a year ago. But his descriptions of the stakes there have been consistently unrealistic, and his solutions irresponsible. Just last week he denied that the United States was fighting terrorism in Iraq, though al-Qaeda is known to play a major part in the insurgency. He said the United States should abandon even the effort to train the Iraqi army and should "redeploy as soon as practicable," an extreme step that most congressional Democrats oppose. He claimed that "stability in the Middle East, stability in Iraq," would come from such an abrupt withdrawal; in fact, virtually all Iraqi and Middle Eastern leaders have said that it would lead to a greatly escalated conflict that could spread through the region.

Mr. Murtha would also be the wrong choice as majority leader after an election in which a large number of voters expressed unhappiness with Washington business as usual. Mr. Murtha has been a force against stronger ethics and lobbying rules. He was one of just four Democrats whose votes helped kill a strong Democratic package of lobbying reforms this spring.

As a senior member of the House Appropriations Committee, he has been an avid participant in the orgy of earmarking, including numerous projects sought by a lobbying firm that employed his brother. During the Abscam congressional bribery investigation in 1980, Mr. Murtha was videotaped discussing a bribe with an undercover FBI agent. ("You know, we do business for a while, maybe I'll be interested, maybe I won't, you know," Mr. Murtha said.) He wasn't indicted, but it's fair to say the episode raised questions about his integrity.



Posted by: DanNY || 11/14/2006 04:15 || Comments || Link || E-Mail|| [337 views] Top|| File under:
Home Front: WoT
US: Immigrants May Be Held Indefinitely
WASHINGTON (AP) - Immigrants arrested in the United States may be held indefinitely on suspicion of terrorism and may not challenge their imprisonment in civilian courts, the Bush administration said Monday, opening a new legal front in the fight over the rights of detainees.

In court documents filed with the 4th U.S. Circuit Court of Appeals in Richmond, Va., the Justice Department said a new anti-terrorism law being used to hold detainees in Guantanamo Bay also applies to foreigners captured and held in the United States.

Ali Saleh Kahlah Al-Marri, a citizen of Qatar, was arrested in 2001 while studying in the United States. He has been labeled an ``enemy combatant,'' a designation that, under a law signed last month, strips foreigners of the right to challenge their detention in federal courts.

That law is being used to argue the Guantanamo Bay cases, but Al-Marri represents the first detainee inside the United States to come under the new law. Aliens normally have the right to contest their imprisonment, such as when they are arrested on immigration violations or for other crimes. ``It's pretty stunning that any alien living in the United States can be denied this right,'' said Jonathan Hafetz, an attorney for Al-Marri. ``It means any non-citizen, and there are millions of them, can be whisked off at night and be put in detention.''


That's one of the protections of being a citizen -- you enjoy the rights of the Constitution. We're magnanimous enough to extend those protections to permanent residents and certain other non-citizens, but we're not obligated to do so.

The new law says that enemy combatants will be tried before military commissions, not a civilian judge or jury, and establishes different rules of evidence in the cases. It also prohibits detainees from challenging their detention in civilian court.

In a separate court filing in Washington on Monday, the Justice Department defended that law as constitutional and necessary. Government attorneys said foreign fighters arrested as part of an overseas military action have no constitutional rights and are being afforded more legal rights than ever.

In its short filing in the Al-Marri case, however, the Justice Department doesn't mention that Al-Marri is being held at a military prison in South Carolina - a fact that his attorneys say affords him the same rights as anyone else being held in the United States.


The government says differently; but we'll see what the Supremes say.

The Justice Department noted only that the new law applies to all enemy combatants ``regardless of the location of the detention.'' The Bush administration maintains that al-Marri is an al-Qaida sleeper agent. The Defense Department ordered a review of Al-Marri's status as an enemy combatant be conducted if, as requested, the case is thrown out of court.
Posted by: Steve White || 11/14/2006 00:00 || Comments || Link || E-Mail|| [321 views] Top|| File under:
India-Pakistan
JI convention on Bajaur and Dargai today
PESHAWAR: The Jamaat-e-Islami will hold a convention on November 14 (today) to discuss the Bajaur madrassa raid and Dargai suicide bombing, and a 'Protect Tribesmen Conference' on November 19.
Posted by: Fred || 11/14/2006 00:00 || Comments || Link || E-Mail|| [333 views] Top|| File under:
Deported model's bail plea rejected
(IANS) A court here Monday rejected the bail petition of Tariq Ahmed Dar, the model from Jammu and Kashmir arrested by the Bangladesh police and now lodged in Tihar Jail,

"I'm a model and you know what that means"

after police here sought more time for investigations.

"And I do my little turn on the catwalk"

Dar's name had figured in the confessions of two Lashkar-e-Taiba (LeT) militants nabbed here.

Chief Metropolitan Magistrate Seema Maini rejected the bail plea, noting the Delhi Police had requested for more time to complete their probe after Dar's name had figured in the confessions of two Lashkar-e-Taiba (LeT) militants nabbed here.

"Yeah on the catwalk on the catwalk yeah
I do my little turn on the catwalk"




Tariq was arrested in Dhaka Sep 16 by the Bangladesh Rapid Action Force that charged him with possession of fake documents and of being an agent of RAW.

Tariq was arrested in Dhaka Sep 16 by the Bangladesh Rapid Action Force that charged him with possession of fake documents and of being an agent of India's Research and Analysis Wing (RAW). He was remanded in police custody in Bangladesh for a month and following his deportation to India he is now lodged at the Tihar Jail here after Indian security agencies said he had links with the LeT. His counsel told the court that the charges against him were false and police had not been able to prove them.

"Yer honor, my client's too sexy for this court!"
Posted by: Fred || 11/14/2006 00:00 || Comments || Link || E-Mail|| [333 views] Top|| File under:
Shaukat Aziz asks US to think about exit strategy from Afghanistan
Prime Minister Shaukat Aziz on Monday politely asked the United States to think about an exit strategy from Afghanistan.


Thereby leaving Afghanistan in the care of Pakland...

In an interview with the Washington Times, Aziz gave an implicit reminder that the US must leave Afghanistan eventually, in consultation with the Afghans, their neighbours and myriad stakeholders. "History is full of examples where we didn't focus too much on exit strategy," Aziz said. "A good exit strategy is one which leaves that country, that area, peaceful, economically and politically empowered. ... We are the most important stakeholder, and we are there for life. We cannot take off; countries cannot change their neighbours."


Withdrawal from Iraq's on the table, so the Paks are looking forward to what comes next.

The Times quoted the PM saying Pakistan, a key ally in the war on terror, welcomes an expected reappraisal of US policy in Iran and Afghanistan, and thinks military action alone is "not the answer" to the threat posed by extremists in the two countries."


"We can handle things here. Y'all can go home and ummmm... do whatever it is you do."

Shaukat Aziz told the newspaper that he would like to see a more nuanced approach to battling extremism, which includes massive investment and economic assistance to the two countries in order to build a sense of well-being for the poor and disenfranchised.


Not only "get out and let us play the Great Game in Afghanistan," but "give us the money to do it."

In New York for meetings at the United Nations, Aziz also said the world needs to focus more seriously on Afghanistan's narcotics trade, which is becoming an increasingly important source of terrorist financing. By some estimates, the trade accounts for half of Afghanistan's gross domestic product. An American commission headed by former Secretary of State James A. Baker III and former Rep. Lee H. Hamilton is expected to recommend strategies for the Iraq war before year's end, a development that Mr. Aziz welcomed.


... since he expects them to be weak as water...

"We believe that conflicts like Iraq, Afghanistan and so on need to be carefully reviewed because military action is not the answer or the solution to such a crisis," he said. "We must work on winning the hearts and minds of the people.


Whenever they bring up the "hearts and minds" approach they don't want to do anything. "Hearts and minds" don't involve imposing your will on people.

"We have to involve the people, to give them the sense that the world cares and their future tomorrow will be better than yesterday."
Posted by: Fred || 11/14/2006 00:00 || Comments || Link || E-Mail|| [337 views] Top|| File under:
Bedlam revisits NA over prayers for dead Talibs
Intense bedlam on Monday revisited the National Assembly because of Speaker Chaudhry Amir Hussain's firm stand not to allow prayers for those killed in Dargai and Bajaur Agency. Resultantly, slogans like "Go Musharraf Go, America's friend is a traitor" followed at a sonorous pitch from MNAs belonging to the Muttahida Majlis-e-Amal (MMA) and the Pakistan Muslim League-Nawaz (PML-N). Some Pakistan People's Party Parliamentarians (PPPP) members also joined the protest in a low profile.

When the MMA MPs insisted on offering "Fateha" for those killed in Bajaur Agency and Dargai, the speaker adjourned the proceedings in a huff for 15 minutes so that order returns. The opening of the proceedings was sombre and smooth as the speaker, according to the out-of-House understanding, permitted opposition MPs to pay glowing tributes to deceased former MNA Abdus Sattar Afghani of Jamaat-e-Islami that he had not permitted on the first day of the session.

After commending Afghani's services, Hafiz Hussain Ahmed started offering "Fateha" for him and others. As he mentioned in his "Dua" those killed in Dargai and Bajaur, Chaudhry Amir cut him short, switching off his mike and gave the floor to another MMA MP, Qazi Gul Rehman.

Hafiz Hussain asked his colleague to continue "Fateha" that he did, and at the end, he also mentioned those who fell victim in the Bajaur Agency airstrike. The speaker abruptly deferred the sitting for 15 minutes and retired to his chamber. The MMA MPs gathered before his rostrum in his absence and chanted slogans for 20 minutes. Chief whip Nasrullah Dareshak tried to pacify the agitators but none paid any heed to his meek efforts. When the speaker returned to the House after the interlude, he deeply regretted the protesters' attitude and approach and said it disgraced and humiliated the House. It was against the rules, he said.
Posted by: Fred || 11/14/2006 00:00 || Comments || Link || E-Mail|| [346 views] Top|| File under:
International-UN-NGOs
Piracy Report 1-13 November 2006
Chittagong Anchorage Tally: Forty-one incidents have been reported since January 28 2006.

Recently reported incidents:

November 5 2006 at 0730 UTC, Malacca straits. One wooden boat with blue hull and yellow wheelhouse approached a general cargo ship underway and a robber with face mask attempted boarding. Master raised alarm and carried out zig zag manoeuvres. The pirate aborted boarding.

November 5 006 at 1930 LT off Elmann, Somalia . Six armed pirates boarded and hijacked a general cargo ship off Elmann. Pirates ordered master to sail north destination Obbia.

At 1800 LT on November 2nd, pirates demanded a ransom for the release of the ship and crew.

It is reported that on November 7th, 15 armed Islamic courts men intercepted the ship and successfully fought against the hijackers and handed over command to the master. No injuries sustained to crew and no ransom was paid.

November 08 2006 at 0202 LT, 6 miles off Dar es Salaam, Tanzania. One robber boarded a container ship waiting to embark pilot. Alert crew raised alarm and the robber escaped empty handed.

November 08 2006 at 0302 UTC, Kutubdia Roads, Bangladesh. Ten robbers armed with steel bars and knives in a wooden boat boarded a bulk carrier at the stern. They broke into lockers and stole ship's stores. Deck Officer raised alarm and robbers escaped. Local authorities informed.

November 09 2006 at 0200 UTC, Luanda Anchorage, Angola. Two robbers in a small open boat boarded a LPG tanker at the forecastle. They broke into bosun's store and compressor room. Alert crew raised alarm and robbers escaped with ship's equipment.

November 13 2006 at 0010 UTC, Tema Outer Roads, Ghana. Ten robbers armed with knives boarded a refrigerated ship at anchor. They overpowered a crew member and assaulted him. However, he managed to raise the alarm and alerted other crew. Robbers jumped overboard and escaped in a small boat with stolen items.

Posted by: Pappy || 11/14/2006 22:43 || Comments || Link || E-Mail|| [332 views] Top|| File under:
Iraq
Last Week's Weekly Report on Iraq (State Dept.)
Highlights:



There was a 41% drop in sectarian killings in Baghdad for the week of October 24- 30 which included the days immediately following the end of Ramadan and the Eid al-fitr holiday. IED activity was at its lowest level in seven months.

During the week of November 1-7, electricity availability averaged 8.6 hours per day in Baghdad and 12.1 hours nationwide.

The Sunday Washington Post said Baghdad was lit up only 2.3 hours (something like that) per day. Wonder where they got their data?

Electricity output for the week was three per cent below the same period in 2005.

The government of Iraq announced October 31 an initiative to increase the Iraqi military by approximately 18,700 troops. This initiative, which reportedly will be financed solely by the government of Iraq, will provide the IA with three additional division command headquarters, five additional brigade command headquarters, additional battalions, and one additional special operations battalion.


This new initiative is in addition to a previously announced plan from Prime Minister Maliki to add an additional 12,000 troops to the force structure, allowing the 112 existing combat brigades to each be staffed to 110 percent of their current authorized levels to offset temporary absences created by attrition and leaves.



If you can wade thru all the stuff at the link, you might get the impression Iraq is a functioning country, with trade shows, securities markets, and even new membership in the UN Economic and Social Council, receiving 181 of a possible 191 votes.




Posted by: Bobby || 11/14/2006 06:36 || Comments || Link || E-Mail|| [323 views] Top|| File under:
Israel-Palestine-Jordan
Shabak Chief Warns - Again - of Gaza-Initiated War
by Hillel Fendel

Yuval Diskin, head of the GSS, tells Knesset Members yet again that Israel faces a massive military offensive initiated by increasingly-armed Palestinian terrorists in Gaza.

Appearing this morning (Tuesday) before the Knesset Foreign Affairs and Defense Committee, Diskin said that the terrorists in Gaza are preparing and arming themselves for the coming clash. The extremist factions in particular are strengthening themselves, he said.

Diskin told the MKs that the terrorists in Gaza are carefully studying the lessons of the recent war in Lebanon, and are receiving mass quantities of weapons smuggled in from Egypt. He added that terror experts are also making their way into Gaza in various clandestine ways, as part of the preparations for the frontal clash with the IDF.

The General Security Service chief said that Israel will be left with no choice but to preempt the attack with a large, comprehensive offensive in Gaza. He added, however, that now is not the time for an offensive. Instead, he proposed that Israel enable Fatah to be strengthened at the expense of Hamas.

Diskin has long painted a grim picture of the situation in Gaza. He told the same committee this past August, "Samaria has become the land of Islamic Jihad following the Disengagement," noting that Judea and Samaria have become much harder to control since four Jewish communities in northern Samaria were destroyed by the Israeli government in 2005. He said that Hizbullah is becoming a greater threat than even Fatah and Hamas within these areas.

A week earlier, the Shabak chief told the government ministers that the "intensification of terror infrastructure in Gaza is a strategic problem which, if not treated properly, will result in a situation just like in Lebanon." He said that "tons of explosives and hundreds of weapons have been smuggled in recently through the Philadelphi Corridor [on the Gaza-Egyptian border]."

In response to Dichter's comments, Attorney General Menachem Mazuz has been asked to initiate a public investigative committee to review the decision-making process that led to the Disengagement from Gaza. An organization named "The World Task Force for the Nation and the Land" demands an investigation into how such a decision could have been made in the face of strong security warnings and the firing of Chief of Staff Lt.-Gen. Yaalon, who opposed the plan.
Posted by: anonymous5089 || 11/14/2006 10:39 || Comments || Link || E-Mail|| [319 views] Top|| File under:
Knesset Storm: Deputy DM Notes "Cultural" Differences w/ Arabs
Deputy Defense Minister Sneh (Labor) evoked a storm of protest from Arab MKs by saying, "If we kill civilians, we accept blame, but when you kill civilians, you take credit; it's a cultural thing."

Yesterday's stormy Knesset session began when Arab MK Honeh Soueid (Hadash) delivered a speech, harshly condemning Israel for what he constantly called the "massacre and slaughter" of 20 Arabs in Beit Hanoun last week. The incident occurred when IDF artillery fire designed to thwart ongoing Kassam rocket fire in Gaza accidentally hit a residential building.

Deputy Defense Minister Ephraim Sneh then took the stand, beginning by thanking MK Soueid "for bringing up the issue so that I can straighten out the story accurately." Excerpts from the session:

Soueid: People were killed and you want to be accurate...?

Sneh: You think that if you interrupt me, I won't say what I want to say? ... I can promise you one thing: You won't like 90% of what I have to say... Why did we start the military offensive in Beit Hanoun? To protect the citizens of Israel, to attack those who fire Kassams and who store up war material to use it against us. This was the objective; there is nothing more legitimate than that.

Arab MK Muhammed Barakeh: Little children [who were killed] are terrorists?! [screaming wildly] It's a shame and a disgrace! [continues to scream out at Sneh]

MK Moshe Sharoni [Pensioners Party]: You just want to get your picture in Al Jazeera.

Barakeh: Shut your mouth, stupid!

[more screaming, Barakeh is finally ordered to leave by Knesset Speaker Dalia Itzik]

Barakeh to Sharoni: Shut your mouth!

Sharoni [in Arabic, apparently a bit taken aback by Barakeh's furious hostility]: Out! Out!

[This exchange is repeated several times, until finally Barakeh is taken out, while continuing to yell]

Speaker Itzik [with a sigh]: Then they talk about the 'image of the Knesset' and that we 'have to come towards...' You heard [that exchange], MK Gal'on [of the radical left-wing Meretz party]?

MK Gal'on: I didn't see you 'come towards' when Barakeh was talking...

Itzik: Oh, really? OK, OK... Deputy Minister Sneh, please continue.

[Arab MK Ahmed Tibi starts screaming...]

Deputy Minister Sneh resumes speaking: "On Nov. 7, from an orchard on the outskirts of Beit Hanoun, rockets were fired towards Ashkelon. On the next morning, we received warning that it would happen again, and therefore two artillery volleys were fired [by the IDF] to that spot. As a result of a technical fault in the second volley, tens of innocent people were hit. We see this as a grave issue, a catastrophe, and a failure. I assume that those who fired the rocket on Ashkelon, if they would have hit dozens of innocent people, they would have seen it as a success.

MK Tibi screams: You're just clearing yourself! [unintelligible]

Sneh: No, no, Tibi - that's the difference of our cultures; that's the whole thing; that's the difference in our values.

[Tibi and other Arab MKs start yelling wildly]

Sneh: I promised you that you wouldn't like what I had to say. ... You cannot evade the point that when we hit civilians, we see it as a failure, but those who shoot at us see it as a success; that's the difference, you cannot evade that! [more screaming] I came to speak here in order to respond [to the charges of slaughter] and there is a limit to what we are willing to hear. [Tibi and others keep screaming]

Sneh: ...After the extent of the catastrophe became known, we enacted a series of urgent humanitarian measures. The worst of the injured were taken to hospitals in Israel, and even though it was a battle zone, we allowed in trucks of medical supplies, we opened the Rafah crossing, and we did whatever possible to alleviate the unjustified suffering of these people.

Tibi: And then these Palestinians didn't even say thank you, what nerve of them!

Sneh: We didn't expect a thank you, we did what we thought we had to do.

[more interruptions]

Sneh: We didn't expect a thank you, I don't think we even deserved it. I think that we were responsible militarily, and we did what we had to do.

[Tibi continues screaming, Speaker Itzik threatens to remove him]

Sneh: Now that I have said what I wanted to say regarding military responsibility, I will discuss the moral responsibility. [raising his voice] Those who turned Gaza into a launching ground of Kassam rockets against a civilian populace, are responsible for those who were killed. Last September, we left Gaza, and we didn't leave a single thing - not a house or even a guard booth. What justification is there for what you are doing?! [Quiet] Why are the Rafah and Karni crossings half-closed?! Because the people sent by the terror organizations always want to blow up these places, the arteries that provide life to Gaza! They build a 600-meter tunnel - what are they thinking when they dig them?! Who will benefit if they blow up the Karni Crossing and Israelis and Palestinians are killed? And then later they'll complain that there's no milk or flour... What are they thinking? [quiet] Who destroyed Erez [Industrial Zone], where 5,000 Palestinians worked and made a living? Who destroyed it? The terrorists!

More at the link


Posted by: 6 || 11/14/2006 06:17 || Comments || Link || E-Mail|| [314 views] Top|| File under:
Fatah appoints Abbas overall head of movement
A key Fatah body elected Palestinian President Mahmoud Abbas on Sunday as overall leader, officials said, in a bid to revitalise the movement hit by the election success earlier this year of rival group Hamas. Fatah's Revolutionary Council, a key decision-making body within the faction, voted in the West Bank city of Ramallah in favour of appointing Abbas as overall commander. This is the same position that leader Yasser Arafat held before his death in 2004, officials said, placing Abbas at odds with members of the old guard.

Farouk Kaddoumi, an exiled hardliner living in Tunis, was elected Fatah's secretary general but not overall head of the faction after Arafat's death, they added. "This (decision) strengthens Abu Mazen's political and reform programme within Fatah," said senior Fatah official Hussein al-Sheikh, referring to Abbas's nickname. "This gives him powers in the Central Committee (the faction's governing body) of which he is a member and strengthens Fatah," he added.

There was no immediate comment from Kaddoumi on the decision. Kaddoumi, considered pro-Syrian and co-founded Fatah with Arafat in 1965, rejected interim peace deals signed by Arafat with Israel in the 1990s.
Posted by: Fred || 11/14/2006 00:00 || Comments || Link || E-Mail|| [320 views] Top|| File under:
EU: Palestinian unity gov't must recognize Israel
The European Union will insist that any new Palestinian unity government respects international demands to recognize Israel, renounce violence and commit to new peace talks, a top EU official said Monday. EU External Relations Commissioner Benita Ferrero-Waldner welcomed reports of an agreement between Hamas and Fatah on naming a US-educated professor to head a new unity government. At talks in Brussels, EU foreign ministers were to urge Hamas and Fatah to seek an "early engagement" of peace talks with Israel.
Posted by: Fred || 11/14/2006 00:00 || Comments || Link || E-Mail|| [347 views] Top|| File under:
Hamas: PA gov't won't recognize Israel
Moussa Abu Marzouk, deputy to the Damascus-based Hamas political bureau leader Khaled Mashaal, said Monday night that the planned Palestinian unity government would not recognize Israel and was not required to. The announcement came after Fatah and Hamas came to a groundbreaking agreement earlier Monday on the formation of a unity government after months of negotiations and setbacks. Recognition of Israel has been one of the international community's requirements for any Palestinian government.
Posted by: Fred || 11/14/2006 00:00 || Comments || Link || E-Mail|| [315 views] Top|| File under:
Shabir accepts PM position, kinda
US-educated university professor Muhammad Shabir accepted the Palestinian government's offer to nominate him as the next prime minister, a Hamas official said Monday. Fatah and Hamas negotiators had reportedly agreed to name Shbair as the new PA prime minister. Shbair's name appeared on a Hamas list of candidates for the premiership that was presented to PA Chairman Abbas last week.

Although Shbair is not formally a member of Hamas, he is regarded as being closely affiliated with the Islamist movement. For nearly 16 years, the father of six served as president of the Hamas-affiliated Islamic University in Gaza City. "I don't belong to any Palestinian political faction," he said. "So far, I haven't received an official request to head the unity government. I'm prepared to take the job, but first I want to see what is required of me."

Shbair, whose father was one of the leaders of the Muslim Brotherhood Organization in the Gaza Strip in the 1950s and 1960s, expressed hope that Fatah and Hamas would reach an agreement soon on the formation of a unity government so that the international community would resume financial aid to the Palestinians.

However, former PA prime minister Ahmed Qurei, who has been holding intensive talks with Hamas leaders in the Gaza Strip on the formation of the unity government, said it was premature to talk about names of potential candidates for the premiership. "I'm not aware of any list of names that was presented to President Abbas," he said. "The identity of the next prime minister has not been agreed upon yet."

Paleo PM needs lots of extra eyes. Some to watch overhead for the shadow of a Zionist drone and a bunch more to watch your back in case a True Believer decides to harvest your kidneys without anesthesia...

Qurei, who heads the Fatah team in the talks with Hamas, said he did not expect a breakthrough before the end of this week. "The most serious discussions will take place on Thursday and Friday," he said. "That's when we're expecting real progress and a major breakthrough that will alleviate the suffering of our people."

Buckle your seatbelts, Israel.
Posted by: Fred || 11/14/2006 00:00 || Comments || Link || E-Mail|| [334 views] Top|| File under:
Nobel winners petition Israel to outlaw targeted killing
JERUSALEM - Hundreds of Israeli peace activists, joined by three foreign Nobel laureates, Monday asked the nation's high court to rule against targeted assassinations carried out by the army in the Palestinian territories, saying the attacks were killing civilians.


The Paleos kill civilians too, as I recall, and they favor women and children, the IDF being a little out of their league.

The petition, signed by 10 peace groups and 200 individuals, urged the supreme court to rule immediately on the issue in light of last week's Israeli fire in Gaza's Beit Hanun that killed 19 people, mostly women and children. 'How many more children need to die before the high court judges rule on the matter,' it said. 'If a ruling is not handed down immediately, this will cause the deaths of more innocent people, as was the case several days ago in Beit Hanun,' a town in northern Gaza, it said.


Unfortunate, and no one feels worse than the trigger-pullers on that one.

The signatories included Harold Pinter, winner of the Nobel literature prize in 2005, and Betty Williams and Mairead McGuire, the founders of an organisation that promoted peace in Northern Ireland and who won the Nobel peace prize in 1976.

"he signatories included Harold Pinter, winner of the Nobel literature prize in 1985 and all round wanker, and Betty Williams and Mairead McGuire, the founders of an organization that promoted peace in Northern Ireland and who won the Nobel peace prize in 1976.


Nice job then, nut jobs since.

Since the outbreak of the Palestinian uprising in September 2000, the Israeli military has killed hundreds of Palestinians in targeted strikes, aimed at hitting militants but often leaving civilians dead.


Since the brave Heroes of Islam™ have a disturbing tendency to hide amongst civilians.

More than 300 Palestinians have been killed in Gaza in Israeli strikes since late June, after a soldier was seized by militant groups in the coastal strip.


No word yet on whether Harold Pinter will intervene on his behalf.

A recent report by the socialist group Physicians for Human Rights said that more than 60 percent of those killed were civilians and more than 20 percent minors.

The targeted assassinations have been condemned by the international community and by human rights groups inside the Jewish state.


Few of whom are at any risk of being blown up on a bus or in a pizza parlor.

In January 2002, Israel's supreme court rejected the first appeal over the strikes, filed by an Israeli Arab MP. A second appeal over the policy was filed more than four years ago in April 2002, with the justices yet to issue a ruling.


There we go, just string this one out just like the last one.
Posted by: Steve White || 11/14/2006 00:00 || Comments || Link || E-Mail|| [417 views] Top|| File under:
Olde Tyme Religion
BBC frightened of criticising Islam, says archbishop
The Archbishop of York, Dr John Sentamu, has accused the BBC of bias against Christianity and says the broadcaster fears a terrorist backlash if it is critical of Islam. The archbishop, the second most senior figure in the Church of England's hierarchy, said Christians took "more knocks" than other faiths at the hands of the BBC.


No, the BBC would do that?!


"They can do to us what they dare not do to the Muslims," he said. "We are fair game because they can get away with it. We don't go down there and say, 'We are going to bomb your place.' That is not in our nature."


I hear Paris is very warm this year, couldn't be the "religion of pieces..


The Ugandan-born archbishop nevertheless said Christians must be more forceful in promoting their beliefs. Blaming the "chattering classes" for undermining traditional Christian culture, he said: "They see themselves as holding the flag for Britain and that Britain is definitely secular and atheist. I want them to have their say but not to lord it over the rest of us." In an interview with the Daily Mail, he called for a return to family values and an end to the tyranny of materialism, especially at Christmas.
Posted by: Icerigger || 11/14/2006 13:45 || Comments || Link || E-Mail|| [435 views] Top|| File under:
Syria-Lebanon-Iran
Nasrallah Denies Involvement in Lebanon Crisis
(IsraelNN.com) Hizbullah terrorist leader Hassan Nasrallah has denied that his party is involved with the resignation of five Cabinet ministers from the Lebanese Cabinet, according to Syrian Arab News Agency. Two of the ministers are from Hizbullah and three are from the pro-Syrian Amal faction. Anti-Syrian elements have accused Syria and Iran of being behind the resignations in order to topple the government, following the refusal of Beirut to agree to Hizbullah and Amal demands for more representation.
Posted by: Fred || 11/14/2006 13:46 || Comments || Link || E-Mail|| [346 views] Top|| File under:
Iran Says Nuke Program Is Near Complete
By ALI AKBAR DAREINI
The Associated Press
TEHRAN, Iran -- President Mahmoud Ahmadinejad on Tuesday said Iran would soon celebrate completion of its controversial nuclear fuel program.

"With the wisdom and resistance of the nation, today our position has stabilized. I'm very hopeful that we will be able to hold the big celebration of Iran's full nuclearization in the current year," the hard-line president said referring to the country's nuclear fuel program.

Iran's current calendar year ends on March 20.

The hard-line president also claimed that the international community was caving in to Tehran's demands to continue its nuclear program.

"Initially, they (the U.S. and its allies) were very angry. The reason was clear: They basically wanted to monopolize nuclear power in order to rule the world and impose their will on nations," Ahmadinejad said.

"Today, they have finally agreed to live with a nuclear Iran, with an Iran possessing (the whole) nuclear fuel cycle," he said, without elaborating.

Iran has been locked in a standoff with the West over its nuclear program. The United States and its European allies have been seeking a U.N. Security Council resolution imposing impose sanctions on Tehran for refusing to suspend uranium enrichment.

Russia, which is backed by China, has opposed tough action advocated by the U.S., Britain and France, and its amendments to a Western draft resolution would reduce sanctions and delete language that would cut off Iran's access to foreign missile technology.

The U.S. and some of its allies allege that Iran is developing nuclear weapons and are suspicious of its intentions after Tehran concealed parts of its nuclear development from U.N. inspectors for many years.

But Tehran claims its program is peaceful and for generating electricity.

Uranium enrichment at low levels can be used to produce fuel to generate electricity but at higher levels can be use to make atomic bombs.

Iran has said it will never give up its right under the Nuclear Nonproliferation Treaty to enrich uranium and produce nuclear fuel. Officials have said they plan to generate 20,000 megawatts of electricity through nuclear energy in the next two decades.

Ahmadinejad said he will soon send a message to the American people in an apparent attempt to influence the U.S. public opinion over President George W. Bush's policy toward Iran.

"We will issue a message to the American people ... many Americans have asked me to talk to them and offer my opinions to them. This message is being drawn up," he said.

In August, Ahmadinejad called for a televised debate with Bush months after he wrote a letter to the U.S. president that Washington said was irrelevant and not addressing the key issue of Iran's disputed nuclear program.

Iran also recently has said it would consider negotiating with the U.S. over Iraq and other regional issues if Washington proposes having talks. But has hinted that it would not drop its refusal to talk about its nuclear program.
Posted by: anonymous5089 || 11/14/2006 10:47 || Comments || Link || E-Mail|| [321 views] Top|| File under:
Lebanon approves UN tribunal for Hariri's killers
Lebanon's government approved a UN plan for an international tribunal for the suspected killers of former Prime Minister Rafik Hariri - despite the objections of the president and the resignation of six ministers. The draft document now returns to the Security Council for endorsement, but its final approval by the weakened Lebanese government is far from certain owing to the resignations and threats from Hizbullah to call mass protests unless it and its Shiite Muslim allies gain effective veto power in the Cabinet.


Convenient timing, ain't it?

Monday's vote in the Cabinet was a small victory for Prime Minister Fuad Saniora, who is facing both the Hizbullah challenge and the objections of President Emile Lahoud.


Since it's likely Emile will be one of the indicted...

All 18 ministers remaining in the Cabinet voted for the UN plan, which begins the process of prosecuting Hariri's alleged killers in a court with international legitimacy. "We tell the criminals that we will not give up our right, no matter what the difficulties and obstacles are," Prime Minister Fuad Saniora told reporters after the three-hour Cabinet meeting. "Our aim is to achieve justice and only justice."
Posted by: Fred || 11/14/2006 00:00 || Comments || Link || E-Mail|| [315 views] Top|| File under:
Lebanon Muslims outnumber Christians 2 to 1: survey
BEIRUT - Lebanon's political system, which is once again in crisis, aims to share power equally between Christians and Muslims, but a survey published on Monday shows that Christians form only 35 percent of the population.

Private statistician Youssef Al Duweihi, a Maronite Christian, said his figures were based on identity registration records and electoral rolls throughout the country. 'This is scientific, not political,' he told Reuters by telephone from his north Lebanon home. 'I want to tell the Lebanese this is Lebanon and if there is a problem, resolve it.'


"So please don't kill me!"

According to his survey, published in the independent an-Nahar newspaper, Lebanon has 4.855 million people, of whom just over 35 percent are Christian, 29 percent Shia Muslim, 29 percent Sunni Muslim and 5 percent Druze. Such figures are so sensitive in Lebanon that the last official census was conducted in 1932 during the French Mandate, which said Christians made up 55 percent of the population.

Duweihi, a mathematician, said his survey showed Lebanon's demography was at odds with the power-sharing setup. 'It's time to discuss the political system and the electoral law,' he said.

The Taif agreement which ended the 1975-90 civil war modified the complex religious power-sharing system, set up at the birth of modern Lebanon in 1943. Taif gave Muslims and Christians equal representation in parliament instead of the 6 to 5 advantage Christians had enjoyed previously. It stipulated that the president should remain a Maronite, the prime minister a Sunni and the parliament speaker a Shia , while calling for the eventual abolition of the system that distributes state posts among Lebanon's 17 recognised sects.

Duweihi's figures show the number of Lebanese entitled to passports, not the number actually residing in the country. Lebanon also hosts more than 400,000 Palestinian refugees and a substantial number of Syrian and other guest workers.


It all makes sense. A lot of Lebanese Christians have left the country, and the birthrate amongst the Shi'a is very high. The previous model isn't going to work, and the Hezbies want the whole place to themselves.
Posted by: Steve White || 11/14/2006 00:00 || Comments || Link || E-Mail|| [329 views] Top|| File under:
Terror Networks
Iran plotting to groom bin Laden's successor
By Con Coughlin and George Jones, Political Editor

Iran 'is training the next al-Qa'eda leaders'

Iran is trying to form an unholy alliance with al-Qa'eda by grooming a new generation of leaders to take over from Osama bin Laden, The Daily Telegraph can reveal.

Western intelligence officials say the Iranians are determined to take advantage of bin Laden's declining health to promote senior officials who are known to be friendly to Teheran.

The revelation will deal a major blow to Tony Blair's hopes of establishing a "new partnership" with Teheran.

Addressing the Lord Mayor's banquet in London last night — an occasion traditionally used by the Prime Minister to set out the Government's foreign policy — Mr Blair said he wanted to launch a diplomatic initiative to secure peace in Iraq by establishing dialogue with Iran and ending threats of military force against the regime.

He confirmed that a major rethink of strategy was under way on both sides of the Atlantic as he offered Iran a partnership rather than isolation if it stopped supporting terrorism in Lebanon or Iraq and halted attempts to develop nuclear weapons.

With the British and American governments looking for an exit strategy from Iraq, the Prime Minister admitted that they needed Iran's co-operation to prevent the country descending into civil war and to secure an overall Middle East peace settlement.

But the revelation that Iran is working hard to establish a closer relationship with bin Laden's fanatics, who provoked the war against terrorism with the attacks on September 11 2001, is likely to undermine severely Downing Street's attempts to effect a rapprochement. Iran is also suspected of arming insurgent groups in southern Iraq – many of which have links to al-Qa'eda – that have been responsible for many of the roadside bomb attacks against British troops.

But intelligence officials have been most alarmed by reports from Iran that President Mahmoud Ahmadinejad is trying to persuade al-Qa'eda to promote a pro-Iranian activist to a senior position within its leadership.

The Iranians want Saif al-Adel, a 46-year-old former colonel in Egypt's special forces, to be the organisation's number three.

Al-Adel was formerly bin Laden's head of security, and was named on the FBI's 22 most wanted list after September 11 for his alleged involvement in terror attacks against US targets in Somalia and Africa in the 1990s. He has been living in a Revolutionary Guard guest house in Teheran since fleeing from Afghanistan in late 2001.

Alarm over al-Qa'eda deepened yesterday with a Foreign Office warning that the group was determined to acquire the technology to carry out a nuclear attack on the West.

A senior Foreign Office official said that the terrorists were trawling the world for the materials and know-how to mount an attack using nuclear, chemical or biological weapons.

The official said: "We know that the aspiration is there, we know attempts to gather materials are there, we know that attempts to gather technologies are there."

In last night's speech, the Prime Minister said that he wanted to see constructive engagement with the whole of the Middle East.

"A major part of the answer to Iraq lies not in Iraq itself but outside it, in the whole of the region where the same forces are at work and where the roots of this global terrorism are to be found," he added.

"That is what I call a "whole Middle East" strategy.

"There is a fundamental misunderstanding that this is about changing policy on Syria and Iran. First, those two countries do not at all share identical interests. But in any event that is not where we start.

"On the contrary, we should start with Israel/Palestine. That is the core. We should then make progress on Lebanon. We should unite all moderate Arab and Muslim voices behind a push for peace in those countries but also in Iraq. We should be standing up for, empowering, respecting those with a moderate and modern view of the faith of Islam everywhere."

But Mr Blair's hopes of a dialogue with Teheran were dealt a further blow last night when President George W Bush rejected the notion that talks with Iran were the key to undermining the Iraq insurgency.

He insisted that Iran should pay the consequences for continuing work on its nuclear enrichment programme.

"It's very important for the"threat to our world security". Last night he was more measured on Iran.

"To be fair, they have a genuine, if entirely misplaced fear, that the US seeks a military solution in Iran. They don't," Mr Blair said.

Iran had already rejected the US's offer of the first direct talks for 30 years if it abided by the UN demand to suspend uranium enrichment. It was now using "pressure points" in the region to thwart America and Britain.

"So they help the most extreme elements of Hamas in Palestine; Hizbollah in Lebanon; Shia militia in Iraq," said Mr Blair.

He said Iran faced a clear choice: help the Middle East peace process, not hinder it; stop supporting terrorism; and abide by, not flout, international obligations.

"In that case a new partnership is possible, or alternatively they face the consequences of not doing so: isolation," he added.
Posted by: anonymous5089 || 11/14/2006 10:51 || Comments || Link || E-Mail|| [410 views] Top|| File under:
AQ seeking nuke kit for attacks: UK Official
I know, it's al-Rooters, but I find it interesting they'd post this right after the Donks won.




You didn't think they'd post before the election, did you?

LONDON (Reuters) - Al Qaeda is trying to acquire the technology that would enable it to use a nuclear device to attack Western targets including Britain, a senior British official said on Monday. "We know the aspiration is there. We know attempts to gather materials are there, we know that attempts to gather technology are there," the senior Foreign Office official told reporters.

The comments at a briefing came days after the head of Britain's domestic spy agency said Muslim extremists were plotting at least 30 major terrorist attacks in Britain which could involve chemical and nuclear devices. The Foreign Office official, asked whether there was any doubt that Al Qaeda wants to gather nuclear material for use against Western targets, said: "No doubt at all."


More at linky.
Posted by: BA || 11/14/2006 00:00 || Comments || Link || E-Mail|| [323 views] Top|| File under:
Who's in the News
92
[untagged]
Bookmark
E-Mail Me
The Classics
The O Club
Rantburg Store
The Bloids
The Never-ending Story
Thugburg
Gulf War I
The Way We Were
Bio
Merry-Go-Blog
Hair Through the Ages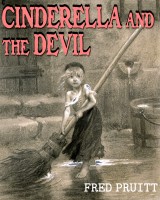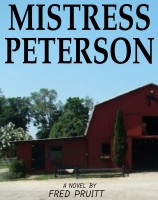 On Sale now!


A multi-volume chronology and reference guide set detailing three years of the Mexican Drug War between 2010 and 2012.

Rantburg.com and borderlandbeat.com correspondent and author Chris Covert presents his first non-fiction work detailing the drug and gang related violence in Mexico.

Chris gives us Mexican press dispatches of drug and gang war violence over three years, presented in a multi volume set intended to chronicle the death, violence and mayhem which has dominated Mexico for six years.
Click here for more information


Meet the Mods
In no particular order...


Steve White
Seafarious
Pappy
lotp
Scooter McGruder
john frum
tu3031
badanov
sherry
ryuge
GolfBravoUSMC
Bright Pebbles
trailing wife
Gloria
Fred
Besoeker
Glenmore
Frank G
3dc
Skidmark
Alaska Paul



Better than the average link...



Rantburg was assembled from recycled algorithms in the United States of America. No trees were destroyed in the production of this weblog. We did hurt some, though. Sorry.
3.235.101.50