NYP to NYT: Is Heroism 'Unfit To Print'?
The nation's highest honor for combat valor was awarded posthumously to a U.S. Marine from upstate New York on Friday - and The New York Times didn't notice.

It was a shameful act of neglect, though not surprising in the least.

"As long as we have Marines like Cpl. [Jason] Dunham, America will never fear for her liberty," a clearly moved President Bush said at the dedication of the National Museum of the Marine Corps in Quantico, Va.

It was only the second MOH awarded in the Iraq war, and it was major news everywhere - especially in New York.

But . . . not a word in the Times.

In April 2004, Dunham saved the lives of several fellow Marines - at the cost of his own - when he threw first his helmet, and then his body, over a live hand grenade tossed by a terrorist.

Dunham died of his wounds eight days later, at age 22.

This was Dunham's second tour in Iraq. After the first hitch, he could have left the corps and returned to Scio, some 80 miles from Buffalo. Instead, he chose to re-up, saying he wanted to "make sure everyone comes home alive."

The Times wasn't completely unaware of Dunham's self-sacrifice. In August 2005, it ran a brief review of "The Gift of Valor," by Wall Street Journal reporter Michael M. Phillips, which chronicled the heroism of Dunham and his battalion; the article called his sacrifice "extraordinary."

So why not acknowledge that heroism when the entire nation - led by its commander-in-chief - paid tribute to Dunham and the Marine Corps?

The Times wasn't talking yesterday, so let us hazard a guess.

Perhaps, to the Times, Jason Dunham was just another dead Marine - a victim, a statistic, another young life "wasted" in the battle for Iraq.

Or perhaps a heroic Marine doesn't fit in with the paper's notion of U.S. soldiers in Iraq? Selfless sacrifice is ennobling, and taking notice of it might lend nobility to the larger enterprise - and that certainly wouldn't be fit to print.

From the beginning, in fact, virtually nothing positive about the Iraq war has found its way into the Times - but, again, why take it out on the troops?

Ignoring the nation's tribute to Jason Dunham was a profound insult to those gallant men and women who daily risk their lives in America's service.

Cpl. Dunham deserved better.

The Marine Corps deserves better.

America deserves better.

For shame.


Indeed. And, indeed, not surprising...
Posted by: .com || 11/14/2006 08:37 || Comments || Link || E-Mail|| [317 views] Top|| File under:
Sten Hoyer for Speaker of the House!
This is what's called "thinking outside the box." Would be nice if someone actually did it.



Whether Hoyer or Murtha becomes Majority Leader, the Democrats will begin their reign with very hard feelings and a divided Caucus.

In the spirit of engendering bipartisanship, I have an idea. Actually, this is someone else's idea, but I promised I wouldn't tell who it was.

Assume the GOP ends up with 203-or so-seats when all the recounts are over. And say all 203 of those Republican Members of the House were to tell Steny Hoyer that they feel his pain over the Pelosi/Murtha thing and they have decided to vote for him for Speaker.

If Hoyer went into the election for Speaker with 203 GOP votes, he would only need to find 15 Democrats who don't like or trust Pelosi (not exactly a stretch) to get to the magic number of 218 - an absolute majority of the 435 Members - and Mrs. Pelosi would be a very important member of the House Appropriations Committee. Period.

Republicans could look the Popular Press squarely in the eye and say: "What higher level of bipartisanship can there be than crossing over the aisle to vote for the other party?"

Quick! Call Time Magazine and tell them to hold off on that "Person of the Year" cover for Nancy Pelosi.



Please please please please please do this!
Posted by: Mike || 11/14/2006 06:00 || Comments || Link || E-Mail|| [430 views] Top|| File under:
Home Front: WoT
Austin Bay: Iraq Study Group is a political facade
I do believe Col. Bay may be on to something here . . .



The Baker-Hamilton study group will not produce any new thinking. The U.S. military has analyzed and gamed every course of action, including cut and run. For that matter, it gamed "non-intervention" in Iraq as well.

What Baker and Hamilton provide is political cover for Democrats. Our plan has been a sound one — build Iraqi security and political institutions to the point US and coalition forces move to "strategic overwatch." John Murtha suggested we move our troops to Okinawa– that's a little bit far, but hey, he's going to be the new House majority leader so we will be entertained with similar Murtha "quips" for the next two years. Be prepared. 2009 is the earliest date I see strategic overwatch beginning — and that assumes Pelosi and her clan don't go with Murtha and Cindy Sheehan.

Which is where Baker-Hamilton comes in. Baker-Hamilton is an academic committee. I guarantee the John Kerry-level strategic geniuses who participated in the study have radcially differing views of the issues, different definitions of problems, and a spectrum of mutually-incoherent policy prescriptions. (Like I said, it's an academic committee.) My bet is the Baker-Hamilton "consensus" will ultimately reflect Jim Baker's and Lee Hamilton's two-man consensus (in other words, truth in packaging unusual in government and academia).

If we are lucky, the Baker-Hamilton magic show will drop a scarf over the top hat and with a the "poof" of a New York Times headline produce a "unifying" policy of words that will let the Democrats join the war, despite the howls of their blogosphere nutsroots.

Then the military will continue to do what it's been doing in Iraq and Afghanistan and the new Iraqi government will continue to learn by doing — and in the ordeal of war that will mean learn by bleeding, suffering, and sweating.
Posted by: Mike || 11/14/2006 09:07 || Comments || Link || E-Mail|| [312 views] Top|| File under:
International-UN-NGOs
Why Politicized Science is Dangerous
(Excerpted from State of Fear)

Imagine that there is a new scientific theory that warns of an impending crisis, and points to a way out.

This theory quickly draws support from leading scientists, politicians and celebrities around the world. Research is funded by distinguished philanthropies, and carried out at prestigious universities. The crisis is reported frequently in the media. The science is taught in college and high school classrooms.

I don't mean global warming. I'm talking about another theory, which rose to prominence a century ago.

Its supporters included Theodore Roosevelt, Woodrow Wilson, and Winston Churchill. It was approved by Supreme Court justices Oliver Wendell Holmes and Louis Brandeis, who ruled in its favor. The famous names who supported it included Alexander Graham Bell, inventor of the telephone; activist Margaret Sanger; botanist Luther Burbank; Leland Stanford, founder of Stanford University; the novelist H. G. Wells; the playwright George Bernard Shaw; and hundreds of others. Nobel Prize winners gave support. Research was backed by the Carnegie and Rockefeller Foundations. The Cold Springs Harbor Institute was built to carry out this research, but important work was also done at Harvard, Yale, Princeton, Stanford and Johns Hopkins. Legislation to address the crisis was passed in states from New York to California.

Continued on Page 49
Posted by: anonymous5089 || 11/14/2006 06:50 || Comments || Link || E-Mail|| [396 views] Top|| File under:
Iraq
McGovern wants the new Democratic majority to force a U.S. withdrawal
McGovern wants the new Democratic majority in Congress to force a U.S. withdrawal by June 2007. Such a precipitous "cut and run" policy has obviously given the aging activist a flashback to his July 14, 1972, speech accepting the Democratic nomination. In it, he called for an "immediate and complete withdrawal" from Vietnam, making that the central issue of the campaign. He then suffered a humiliating drubbing by a 61-38 percent margin, losing 49 states. As McGovern himself once put it, "I opened the doors of the Democratic Party, and 20 million people walked out."

On one point, however, he is correct. There are similarities on the left-wing of the Democratic Party from Vietnam, through the Central American wars of the 1980s, to Iraq today. McGovern is not the only reminder of this disgraceful history. Daniel Ortega, the former Sandinista dictator, was elected president of Nicaragua on November 5. In his victory speech, Ortega thanked his leftist "brothers" Hugo Chavez in Venezuela and Fidel Castro in Cuba. Castro praised Ortega, whose armed movement was one of several Castro (with Soviet backing) had supported in the 1980s, saying his election "fills our people with joy, at the same time filling the terrorist and genocidal government of the United States with opprobrium." For his part, Ortega talked of the Iraq War and how the new Democratic majority in the U.S. Congress should force America to "pull its troops out of that country."

Ortega knows the power of Congress to help foreign thugs like himself by constraining American actions. Starting in 1982, Democratic Rep. Edward Boland sponsored measures adopted by Congress to prohibit the Reagan administration from providing military support "for the purpose of overthrowing the Government of Nicaragua," then a Marxist junta led by Ortega. There were loopholes in the law, which the National Security Council exploited to continue aiding the anti-Communist Contra rebels. President Ronald Reagan called Ortega's regime "one of the world's principal refuges for international terrorists" and a "partner of Iran, Libya, North Korea, and Cuba."
Continued on Page 49
Posted by: GolfBravoUSMC || 11/14/2006 12:18 || Comments || Link || E-Mail|| [411 views] Top|| File under:
Israel-Palestine-Jordan
Netanyahu: It's 1938 and Iran is Germany; Ahmadinejad is preparing another Holocaust
By Peter Hirschberg, Haaretz Correspondent

LOS ANGELES - Drawing a direct analogy between Iran and Nazi Germany, Likud leader Benjamin Netanyahu asserted Monday that the Iranian nuclear program posed a threat not only to Israel, but to the entire western world. There was "still time," however, to prevent Tehran from acquiring nuclear weapons, he said.

"It's 1938 and Iran is Germany. And Iran is racing to arm itself with atomic bombs," Netanyahu told delegates to the annual United Jewish Communities General Assembly, repeating the line several times, like a chorus, during his address. "Believe him and stop him," the opposition leader said of Iranian President Mahmoud Ahmadinejad. "This is what we must do. Everything else pales before this."

While the Iranian president "denies the Holocaust," Netanyahu said, "he is preparing another Holocaust for the Jewish state."

Speaking on Army Radio on Tuesday, Netanyahu hinted that Israel possesses the military capabilities necessary for curbing by itself the Iranian nuclear threat, declining to specify what these entail.

The Likud chairman said "I don't want to analyze the capability required to eliminate [the Iranian] threat, but this capability exists," when told by host Razi Barkai that Israel lacks the ability to eliminate Tehran's nuclear program by military means.

"This capability is eroded over time, and if we wait years then obviously this capability would not exist anymore ... but right now I disagree with the claim that nothing can be done against Iran," he added.

When asked if Bush could afford embarking on another "military adventure" after Iraq, Netanyahu said acting on the Iranian nuclear program would not be adventurous but necessary.

"... Israel would certainly be the first stop on Iran's tour of destruction, but at the planned production rate of 25 nuclear bombs a year ... [the arsenal] will be directed against 'the big Satan,' the U.S., and the 'moderate Satan,' Europe," Netanyahu said.

"Iran is developing ballistic missiles that would reach America, and now they prepare missiles with an adequate range to cover the whole of Europe," he added.

"No one cared"
Criticizing the international community in his GA speech for not acting more forcefully in trying to prevent Iran from becoming a nuclear power - "No one cared then and no one seems to care now," he said, again drawing on the Nazi parallel - Netanyahu warned that Tehran's nuclear and missile program "goes way beyond the destruction of Israel - it is directed to achieve world-wide range. It's a global program in the service of a mad ideology."

Large sections of the international community, he said, also misunderstood the nature of radical Islam and its role in the Mideast conflict. "What happens in Iran affects what happens in the Israeli-Palestinian conflict, not the other way round," he said.

Netanyahu said he believed that Iran could still be stopped from acquiring nuclear weapons. "There is still time. All ways must be considered. We can't let this thing happen," he said, but did not outline specific measures he thought should be taken.

Referring to Israel's preemptive strike in the 1967 War, he did say that stopping Iran required "preemptive leadership. Preemption requires will and vision."

"Noone will defend the Jews if the Jews don't defend themselves," he said to loud applause. "Iran's nuclear ambitions have to be stopped."
Posted by: anonymous5089 || 11/14/2006 10:49 || Comments || Link || E-Mail|| [318 views] Top|| File under:
Muslim Women as Human Shields
Would any American, European or Israeli man call for his wife, mother, sister or daughter to come into a fire-fight and stand as a human shield to protect him? The Arab Muslim Palestinians, on the other hand, think nothing of using women, children and the elderly as "human shields."
Brave Lions of Islam!
These are the great macho Muslim worms, no scum, no shitpiles men who take such pride in their self-perceived masculinity. They not only called up their women as shields, but called for women's dresses to disguise themselves and escape within the crowd. Worse yet, after they became "females," some of the escaping terrorists fired their weapons from the crowd of women, drawing fire from the Israelis who were after the terrorists using the mosque as a hiding place. The Israelis' return fire struck the crowd of women who were shielding the escaping male terrorists, killing two women and injuring some 10 others.


Wotta bunch of woosies.


What heroic figures, what role models for their children. Would you hide behind the skirts of your mother, wife, sisters or daughters so you could escape?

I recall how Ayatollah Khomeini, in his war with Iraq, sent children to run across Iraqi minefields so that Iranian soldiers might cross safely. But, not to worry, Khomeini gave them slips of paper that told the children that they would soon be in Muslim warriors' heaven. Of course, many did not die, but merely had their limbs blown off, so they could live the rest of their lives as maimed cripples.

There were many other instances where the heroic Muslims used their civilians as "human shields." In their several wars with Israel, many of the Arab adversaries - such as Egypt, Syria, the Arab Muslim Palestinians under Yasser Arafat in Lebanon - used to place their anti-aircraft guns on the roofs of schools, hospitals and civilian apartment buildings. If the ground-to-air missile batteries were too heavy and hard to re-load, some missile batteries were actually placed in school yards at ground level.

When they were hit by Israeli aircraft, the Muslims would bleat and howl about how the "inhuman Israelis were killing their children and blowing up their hospitals."

In the recent attacks by the Hizbullah from Lebanon, they indiscriminately launched their Katyusha rockets against any Israeli city their missiles could reach. Many of the launchers were pre-positioned in Arab civilian houses, apartment buildings, schools and hospitals. The launchers kept in the living rooms of apartments were on wheels: when the Hizbullah fighters were ready to fire, they rolled the Katyusha launcher out onto the balcony, fired and then withdrew back into the apartment. This, of course, made both the apartment and the whole building, inhabited by civilians, a must-hit target. As for the so-called civilians, they either cheered their guests, who were family to them, or had little choice in hosting the Hizbullah shooters.

In southern Lebanon, the Hizbullah were funded, supplied and trained by Iran and Syria. Iran and Syria are still smuggling weapons across the border from Iran through Syria, under the eyes of the MNF (Multi-National Force). In southern Lebanon, the Hizbullah dug tunnels, built bunkers, loaded those bunkers with Katyusha missiles, often within a few hundred feet of the soldiers of UNIFIL (United Nations Interim Forces In Lebanon).

Sadly, UNIFIL, and now the MNF, act as silent partners to Hizbullah while pretending to be impartial peacekeepers. The presence of UN troops often keeps Israel from shooting back at Hizbullah near UNIFIL or MNF outposts. Sometimes, not. When Israel was forced to shell an area from where the Katyusha rockets were being launched and hit a UNIFIL post, Kofi Annan and the pro-Arab UN threw a fit and voted condemnation. They never voted condemnation of the Lebanese government, which was supposed to put their army at the Lebanese-Israeli border, disarm and disband Hizbullah - preventing them from attacking Israel - but which never did.
Terrorists would slip past UNIFIL positions to cross into Israel, but were never stopped or challenged by UNIFIL. If the terrorists were successful in a terrorist attack, they merely slipped back past the UNIFIL soldiers with a wink and a nod. Of course, the UNIFIL soldiers could not resist a cash bribe, always denied by Kofi Annan.

"History spin" is already being written by the Left and the liberal media, as they cast terrorists as some sort of heroes for escaping a mosque in which they hid behind a shield of women. The media then demonizes Israel for chasing these "poor, innocent Muslims." Meanwhile, the firing of Kassam rockets on Israeli towns is reported as a matter of fact, but not a very important event. The "spin" for the reader is to accept Arab terrorism and missile fire at Israeli civilians as a kind of naturally expected custom of Arabs. So, don't think too much about it.

But according to the media, and some in the Washington administration, for Israel to attack in retribution is both unnecessary and constitutes excessive force.
Posted by: Brett || 11/14/2006 00:00 || Comments || Link || E-Mail|| [324 views] Top|| File under:
General Michel Aoun: Fading Halos & Falling Masks
In a public gathering held on October 28/06, with mayors and dignitaries from the Lebanese regions of Keserwan and Jbeil, General Michel Aoun said: "There is another important matter, for every time someone slaps someone else, Syria is accused. Fourteen crimes took place in 2005, and Syria was accused, the truth remains similar to Rajeh's Story, (A Lebanese folk tale in which all wrongdoings, bad behavior and acts are attributed to an imaginary person named Rajeh)

The frame of mind and tunnel vision in which General Michel Aoun has imprisoned himself during the last 10 months are sad and extremely shocking. He has assumed the role of a staunch advocate and guardian angel for the Syrian regime and its Lebanese agents. He brags loudly about this mission wherever he goes and whenever he delivers a speech, gives a statement or even engages in private conversations. He has not only allied himself with Hezbollah and adopted its Iranian- Syrian schemes for Lebanon, but he has become an umbrella that gathers under its shade the rest of the pro-Syrian Lebanese officials, parties and politicians from all categories of Arabists and fundamentalists.

Among those new allies and comrades are his previous worst enemies, President General Lahoud, Dr. Salim Al Hoss, the three Syrian notorious mouthpieces in Lebanon, Ex MP Nasser Kandiel, Ex MP Elie Ferzli, and ex Minister Weam Wahab, and the list goes on and on.
Continued on Page 49
Posted by: Fred || 11/14/2006 00:00 || Comments || Link || E-Mail|| [359 views] Top|| File under:
Home Front: Culture Wars
Why intellectuals love defeat
by Josh Manchester, TCS Daily (reprinted at Wall Street Journal)

James Carroll, recently writing in the Boston Globe, wondered if America could finally accept defeat in Iraq, and be the better for it, comparing it to Vietnam:


But what about the moral question? For all of the anguish felt over the loss of American lives, can we acknowledge that there is something proper in the way that hubristic American power has been thwarted? Can we admit that the loss of honor will not come with how the war ends, because we lost our honor when we began it? This time, can we accept defeat?

To be frank, no. In Mr. Carroll's fantasyland, the United States is deserving of defeat, and through some sort of mental gymnastics, that defeat is honorable, because it smacked of hubris to ever have fought in the first place.

I contend instead that the ultimate dishonor will be to leave hundreds of thousands, and perhaps millions, of Iraqis to violent deaths; and that this is far too large a price to pay for Mr. Carroll to feel better.

In his book "The Culture of Defeat," the German scholar Wolfgang Schivelbusch described the stages of defeat through which nations pass upon losing a large war. He examined the South's loss of the Confederacy, the French loss in the Franco-Prussian War, and the German loss in World War I. He saw similar patterns in how their national cultures dealt with defeat: a "dreamland"-like state; then an awakening to the magnitude of the loss; then a call that the winning side used "unsoldierly" techniques or equipment; and next the stage of seeing the nation as being a loser in battle, but a winner in spirit. Schivelbusch expanded upon this last as such:


To see victory as a curse and defeat as moral purification and salvation is to combine the ancient idea of hubris with the Christian virtue of humility, catharsis with apocalypse. That such a concept should have its greatest resonance among the intelligentsia can be explained in part by the intellectual's classical training but also by his inherently ambivalent stance toward power.

Who knows whether Mr. Carroll has had classical training, but should Schivelbusch meet him today, would he not recognize this idea of defeat as moral purification?

The only problem for those such as Mr. Carroll is that we have not yet lost. It is difficult not to conclude that there is a class of well-intentioned individuals in the United States like him who don't merely feel as they do upon witnessing a defeat, but instead think this way all the time. Like it or not, this mentality of permanent defeat plays a large part in the Democratic Party. It is now up to President Bush and the new Democratic congressional leadership to see that it does not become dominant. . . .



Go read the rest of it.
Posted by: Mike || 11/14/2006 05:50 || Comments || Link || E-Mail|| [419 views] Top|| File under:
Who's in the News
92
[untagged]
Bookmark
E-Mail Me
The Classics
The O Club
Rantburg Store
The Bloids
The Never-ending Story
Thugburg
Gulf War I
The Way We Were
Bio
Merry-Go-Blog
Hair Through the Ages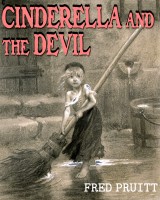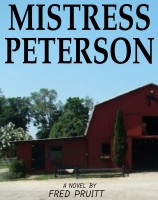 On Sale now!


A multi-volume chronology and reference guide set detailing three years of the Mexican Drug War between 2010 and 2012.

Rantburg.com and borderlandbeat.com correspondent and author Chris Covert presents his first non-fiction work detailing the drug and gang related violence in Mexico.

Chris gives us Mexican press dispatches of drug and gang war violence over three years, presented in a multi volume set intended to chronicle the death, violence and mayhem which has dominated Mexico for six years.
Click here for more information


Meet the Mods
In no particular order...


Steve White
Seafarious
Pappy
lotp
Scooter McGruder
john frum
tu3031
badanov
sherry
ryuge
GolfBravoUSMC
Bright Pebbles
trailing wife
Gloria
Fred
Besoeker
Glenmore
Frank G
3dc
Skidmark
Alaska Paul



Better than the average link...



Rantburg was assembled from recycled algorithms in the United States of America. No trees were destroyed in the production of this weblog. We did hurt some, though. Sorry.
3.235.105.97