-Lurid Crime Tales-
G-Men Banging at Al Sharpton's Front Door
Teams of federal agents swooped down on up to 10 close associates of the Rev. Al Sharpton Wednesday, demanding the flamboyant clergyman's financial records since 2001.

Sharpton's former chief of staff said he was roused at his Harlem home about 6:30 a.m. by two FBI agents who handed him a subpoena to bring the records to a federal grand jury the day after Christmas. Several employees of Sharpton's National Action Network also got wakeup subpoenas to testify before the Brooklyn panel, the rabble-rousing reverend's lawyer said.

The FBI and IRS are investigating whether Sharpton improperly misstated the amount of money he raised during his 2004 White House run to illegally obtain federal matching funds, a source familiar with the probe said.


It was a nice scam. Raise money, get federal matching funds, never run a campaign ad or do any actual campaigning, but show up at all the debates and stay in the nicest of hotels. I should run for president. Wonder if I can get matching funds?

Sharpton, although forced to return $100,000 in matching taxpayer funds after an investigation two years ago, denied any wrongdoing at the time.

The feds are also looking into allegations of tax fraud, including whether Sharpton commingled funds from his nonprofit National Action Network with several of his for-profit ventures, the source said.
Posted by: www || 12/13/2007 09:23 || Comments || Link || E-Mail|| [336061 views] Top|| File under:
-Short Attention Span Theater-
"Regret the Error" presents: the year 2007 in corrcetions
Mainstream media quality control at its finest.



Correction of the Year
One of the surest ways to produce a great correction is to write a scandalous article filled with salacious, untrue allegations. This year's winner is a correction to an April article in the Independent Saturday (UK) magazine:


Following the portrait of Tony and Cherie Blair published on 21 April in the Independent Saturday magazine, Ms Blair's representatives have told us that she was friendly with but never had a relationship with Carole Caplin of the type suggested in the article. They want to make it clear, which we are happy to do, that Ms Blair "has never shared a shower with Ms Caplin, was not introduced to spirit guides or primal wrestling by Ms Caplin (or anyone else), and did not have her diary masterminded by Ms Caplin."


Runner Up
The Sentinel-Review (Woodstock, Ontario):


In an article in Monday's newspaper, there may have been a misperception about why a Woodstock man is going to Afghanistan on a voluntary mission. Kevin DeClark is going to Afghanistan to gain life experience to become a police officer when he returns, not to shoot guns and blow things up.
The Sentinel-Review apologizes for any embarrassment this may have caused.


. . .

Best Recipe Error
The Observer (UK):


We should clarify that the stir-fried morning glory recipe featured in Observer Food Monthly last week uses an edible morning glory Ipomoea aquatica, found in south east Asia and also known as water spinach. This should not to be confused with the UK Ipomoea, also known as morning glory, which is poisonous.


. . .

Best Numerical Error
The Hindu:


A report "From Bombay to Rajasthan" ("Newscape" page, January 8, 2007) stated that actor Elizabeth Hurley will wear "a 4,000-pound sari by designer Tarun Tahiliani" during her wedding in March. While one reader wondered how she would be able to lift the 1,800 kg sari, another reader said there are possible fears about the bride being reduced to pulp by its weight. It was an error. The word "pound" was used instead of the currency symbol for pound sterling (£).
Many, many more at the link.
Posted by: MIke || 12/13/2007 07:16 || Comments || Link || E-Mail|| [336061 views] Top|| File under:
-Signs, Portents, and the Weather-
Norway: Viking Age temperatures same as now
Researchers have evidence that arctic Svalbard has not been as warm as it is now since the balmy days of the Viking age. Ten-year-old ice core samples from Lomonosovfonna, and snow samples from 2000 and 2001 show record high temperatures, the Norwegian Polar Institute said in a press release.

"By comparing the composition in the ice core with snow on the glacier we have found comparably warm summers have not occurred since the 1200s, the end of the Viking era," said glaciologist Elisabeth Isaksson.

A range of European scientists have take part in the project, analyzing the cylinder of ice brought up using a special drill. The tests also reveal a slightly warmer period around 1750. Except for this the ice cylinder is dominated by the cold period known as the Little Ice Age.
Continued on Page 49
Posted by: mrp || 12/13/2007 07:01 || Comments || Link || E-Mail|| [336061 views] Top|| File under:
Bangladesh
Hasnat Abdullah gets 8yrs for tax evasion
A special court yesterday sentenced former chief whip and Awami League leader Abul Hasnat Abdullah to eight years' imprisonment for three counts of tax evasion. Judge AK Roy of the second special court, set up at the MP hostel on the Jatiya Sangsad Bhaban premises, delivered the verdict against Hasnat, who is on the run. The court also fined him Tk 40 lakh; in default of which he would have to stay in jail six more months. It also ordered the authorities to confiscate his properties worth Tk 1.65 crore that Hasnat did not mention in his tax returns submitted to the National Board of Revenue (NBR).
Posted by: Fred || 12/13/2007 00:00 || Comments || Link || E-Mail|| [336061 views] Top|| File under:
Caribbean-Latin America
Alleged Venezuelan agents arrested in U.S.
Four alleged Venezuelan agents have been arrested in the U.S. and charged with trying to persuade a U.S. citizen to keep quiet about a growing international election scandal. The U.S. Justice Department said the four wanted to prevent Guido Alejandro Antonini Wilson, a businessman from Miami, Florida, from talking to authorities.

On August 4, Antonini Wilson flew in a privately chartered aircraft from Caracas, Venezuela, to Buenos Aires, Argentina, where customs officers discovered $800,000 in cash in his possession. The U.S. Justice Department said Wednesday the four men charged wanted to stop Antonini Wilson from revealing the origin of the $800,000.

"The complaint filed today outlines an alleged plot by agents of the Venezuelan government to manipulate an American citizen in Miami in an effort to keep the lid on a burgeoning international scandal," Kenneth Wainstein, assistant attorney general for national security, said in a written statement.
Continued on Page 49
Posted by: tu3031 || 12/13/2007 10:04 || Comments || Link || E-Mail|| [336061 views] Top|| File under:
Caucasus/Russia/Central Asia
Putin boots British Council in conflict over Litvinenko
Also 'cos he can.


Britain and Russia are on course for a dramatic showdown after the Kremlin ordered the British embassy to suspend all of its cultural operations outside Moscow. Unveiling the latest retaliation in a diplomatic dispute over the murder of ex-KGB defector Alexander Litvinenko last year, Russia instructed the British Council, the Foreign Office's cultural arm, to close its outlets in St Petersburg and Yekaterinburg by the beginning of January.

Britain immediately vowed to defy the order, which it said constituted "a serious breach of international law", setting the stage for a potential police showdown at the two offices in the New Year.

Continued on Page 49
Posted by: Seafarious || 12/13/2007 01:51 || Comments || Link || E-Mail|| [336061 views] Top|| File under:
Europe
Sweden: Army castrates heraldic lion
Protests from female soldiers have led to the Swedish military removing the penis of a heraldic lion depicted on the Nordic Battlegroup's coat of arms. The armed forces agreed to emasculate the lion after a group of women from the rapid reaction force lodged a complaint to the European Court of Justice, Göteborgs-Posten reports.

But although the army was eventually happy to make the changes in the interests of gender equality, the artist who designed the insignia was less than pleased. "A heraldic lion is a powerful and stately figure with its genitalia intact and I cannot approve an edited image," Vladimir A Sagerlund from the National Archives told Göteborgs-Posten.

Sagerlund blasted the army for making changes to the coat of arms without his permission. "The army lacks knowledge about heraldry. Once upon a time coats of arms containing lions without genitalia were given to those who betrayed the Crown," said Sagerlund.

But the castrated lion has already won the day and is now worn on the arms of all soldiers in the battle group's Swedish battalions.

"We were given the task of making sure the willy disappeared," Christian Braunstein from the army's 'tradition commission' told Göteborgs-Posten. "We were forced to cut the lion's willy off with the aid of a computer," he added.

The Nordic Battlegroup is one of eighteen such military groups in the European Union. Some 2,000 of its 2,400 soldiers come from Sweden, with the rest coming from Finland, Norway, Ireland and Estonia.
Posted by: mrp || 12/13/2007 07:10 || Comments || Link || E-Mail|| [336064 views] Top|| File under:
NATO regrets Russian treaty freeze
BRUSSELS - NATO expressed 'deep regret' Wednesday that Russia had suspended a key Soviet-era arms pact, but underlined that the military alliance would not take any retaliatory action. 'NATO allies deeply regret that the Russian Federation has proceeded with its intention to unilaterally 'suspend' implementation of CFE Treaty obligations as of 12 December 2007,' a statement said.

Russia's foreign ministry announced that participation in the Conventional Forces in Europe (CFE) treaty was suspended from midnight in Moscow (2100 GMT Tuesday). Signed in 1990 and modified in 1999, the CFE places precise limits on the stationing of troops and heavy weapons from the Atlantic coast to Russia's Ural mountains—a mammoth agreement that helped resolve the Cold War standoff.

In the statement, NATO said the 26 member nations expressed willingness to resolve differences with Russia over the treaty and said that they planned to continue, for the moment, to abide by it. 'They have therefore chosen not to respond in kind at this stage to the Russian Federation's political decision to 'suspend' its legal obligations and NATO allies will continue to meet theirs, without prejudice to any future action they might take,' the statement said.
Continued on Page 49
Posted by: Steve White || 12/13/2007 00:00 || Comments || Link || E-Mail|| [336061 views] Top|| File under:
Sarajevo siege commander sentenced to 33 years jail
The UN tribunal sentenced a former Bosnian Serb general to 33 years imprisonment on Wednesday for ordering the deadly shelling of Sarajevo and terrorising its civilians during the 1992-1995 Bosnia war. Judges found Dragomir Milosevic guilty of war crimes and crimes against humanity that include responsibility for terror, murder, and indiscriminate attacks on civilians by troops of his unit of the Bosnian Serb Army.

"The evidence presents an horrific tale of the encirclement and entrapment of a city and its bombardment," said Judge Patrick Robinson. Milosevic became commander of the unit in August 1994, taking over from Stanislav Galic, a former Bosnian Serb general already sentenced to life imprisonment for his role in the siege.

Judge Robinson said it was under Milosevic's command that modified air bombs, highly inaccurate weapons, were first used and he decided on the placement of bomb launchers. "Each time a modified air bomb was launched the accused was playing with the lives of the citizens of Sarajevo."
Posted by: Fred || 12/13/2007 00:00 || Comments || Link || E-Mail|| [336061 views] Top|| File under:
Home Front: Politix
Hillary throws Shaheen under the bus
Jim Geraghty, "Campaign Spot" @ National Review

Fresh in my e-mailbox from Team Hillary:


A STATEMENT FROM BILL SHAHEEN
Shaheen announces decision to step down as Clinton campaign Co-Chair

"I would like to reiterate that I deeply regret my comments yesterday and say again that they were in no way authorized by Senator Clinton or the Clinton campaign.


"I was, like, stoned, man."


Senator Clinton has been running a positive campaign focused on the issues that matter to America's families. She is the best qualified to be the next President of the United States because she can lead starting on day one. I made a mistake and in light of what happened,


". . . and the horse's head I found in my bed this morning, . . ."


I have made the personal decision that I will step down as the Co-Chair of the Hillary for President campaign. This election is too important and we must all get back to electing the best qualified candidate who has the record of making change happen in this country. That candidate is Hillary Clinton."
Posted by: Mike || 12/13/2007 18:02 || Comments || Link || E-Mail|| [336061 views] Top|| File under:
Duuude, it would be, like, a bummer if Hillary makes youthful drug use, like, a campaign issue.
American Digest

YESTERDAY drugs were such an easy game to play. Yesterday a Hillary operative ate his words faster than a stoner gobbling a smoldering roach when the fuzz kicks in the door.

Yeterday morning, the Washington Post reported that New Hampshire Clintonite Billy Shaheen said "Obama's candor on the subject [of drugs in his youth] would "open the door" to further questions. "It'll be, 'When was the last time? Did you ever give drugs to anyone? Did you sell them to anyone?'"

By nightfall, the same abashed operative was groveling before the press with: "I deeply regret the comments I made today and they were not authorized by the campaign in any way."

I think he received a rocket via telephone from Hillary herself. She wants no discussion of youthful drug experiments. And with reason. Reasons that go back to the Clintons' Berkeley Summer of Love in 1971 -- if not before.

Reasons that I know well because I was in Berkeley in that summer of 1971. . . .
Posted by: Mike || 12/13/2007 12:44 || Comments || Link || E-Mail|| [336061 views] Top|| File under:
The Kozmic Keyes Kampaign
By his own count, Keyes has a total of 49 – yes, 49 – committed supporters in Iowa. But a candidacy is just a state of mind, isn't it?
Posted by: Fred || 12/13/2007 10:46 || Comments || Link || E-Mail|| [336062 views] Top|| File under:
Clinton adviser: Obama drug use concern
Ah, and so it begins...


CONCORD, N.H. - A top adviser to Hillary Rodham Clinton's campaign said Wednesday that Democrats should give more thought to Sen. Barack Obama's admissions of illegal drug use before they pick a presidential candidate.
So I guess he inhaled?
Obama's campaign said the Clinton people were getting desperate. Clinton's campaign tried to distance itself from the remarks, and the adviser said later he regretted making them.


Suuuuuuuure he did.


Continued on Page 49
Posted by: tu3031 || 12/13/2007 00:00 || Comments || Link || E-Mail|| [336061 views] Top|| File under:
Bill Clinton to aid Hillary's campaign
Alarmed by his wife's slide in the polls and disarray within her backbiting campaign, a beside-himself Bill Clinton has leaped atop the barricades and is furiously plotting a cure - or coup. "She's in big trouble and he knows it," a top Democratic operative and Hillary Clinton booster told the Daily News.

Sources familiar with the ex-President's thinking say he doesn't believe his wife's situation is desperate. But he's unhappy with her operation - once hailed as a juggernaut - and concerned she could lose the Democratic nomination without major alterations in strategy and staffing. Bill Clinton is mulling "a lot of different ideas and a lot of different scenarios to fix this," an official who regularly speaks with him said. "He will come up with literally dozens of ideas. The trick will be to figure out the most important one or two to get her out of this downtrend."


So the little lady gets in trouble and has to have her man ride to the rescue. Wotta feminist. But we already knew that.

Another Democrat with close connections to the Clinton campaign describes Bill Clinton as "very engaged and very agitated. He's yelling at [chief strategist] Mark Penn a lot." Penn laughed off the idea that he's on the hot seat. "That's funny," he said. "I've been working with Bill Clinton through thick and thin for 10 years, exchanging views."
Continued on Page 49
Posted by: Fred || 12/13/2007 00:00 || Comments || Link || E-Mail|| [336061 views] Top|| File under:
Syria-Lebanon-Iran
Iran: Women banned from wearing boots
(AKI) - Women have been banned from wearing boots and on the streets of Tehran. Police chief, General Ahmad Radan, announced the ban on Wednesday saying that boots could only be worn if they were covered by pants. "If boots are not covered by pants that fall to the ankles, they show the female shape and that is therefore in contradiction with Islamic dress code," said Radan.


Spurs, on the other hand, are still okay. Especially for indoor wear.

Iranian women can no longer leave home with their pants pushed inside their boots and they can no longer wear hats without a veil. "A hat is not an adequate substitute for a veil or a hijab," he said. " If someone really wants to wear a hat, they can put it on the veil."

Feminist Rezvan Moghdaddam told Adnkronos International (AKI) that police should be concerned about drug traffickers than street fashion. "Instead of being busy with women's hats and boots, the police would be better catching the merchants of death that kill our young people with drugs," she said from Tehran. "Our cities are infested by delinquents and security forces are only worried about how women dress, all this is really ridiculous."
Posted by: Fred || 12/13/2007 00:00 || Comments || Link || E-Mail|| [336061 views] Top|| File under: Govt of Iran
Home Front: Culture Wars
TV networks pay back advertisers as ratings drop
Faced with ratings declines since the start of the fall TV season, three major networks are compensating advertisers with extra commercial time, and at least one, NBC, is taking the rare step of giving back cash, media buyers and network officials said on Wednesday.

The growing use of digital video recorders (DVRs) such as TiVo Inc's system, which allow audiences to easily tape their favorite shows and watch them when convenient, has led to a sharp drop in live viewership of programs as they are broadcast. But media experts say that even accounting for increased DVR usage, prime-time ratings overall are down for other reasons, with the absence of any breakout hits this fall and with waning interest in many returning shows.

The fall TV season began in September. Ratings are expected to take a further hit early next year as networks load up their schedules with reality TV and reruns to replace shows knocked out of production by striking Hollywood writers. Late-night TV series first hit by the 5-week-old strike, including NBC's "The Tonight Show with Jay Leno" and the CBS "Late Show with David Letterman," already have suffered double-digit ratings drops for the month of November.
Continued on Page 49
Posted by: Fred || 12/13/2007 00:00 || Comments || Link || E-Mail|| [336061 views] Top|| File under:
Who's in the News
52
[untagged]
5
Taliban
3
Iraqi Insurgency
3
Hamas
2
Palestinian Authority
2
Global Jihad
2
Govt of Syria
1
Thai Insurgency
1
al-Qaeda
1
Popular Resistance Committees
1
TNSM
1
Islamic Jihad
1
Govt of Iran
1
al-Aqsa Martyrs
1
al-Qaeda in North Africa
1
PFLP
Bookmark
E-Mail Me
The Classics
The O Club
Rantburg Store
The Bloids
The Never-ending Story
Thugburg
Gulf War I
The Way We Were
Bio
Merry-Go-Blog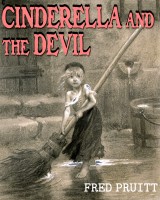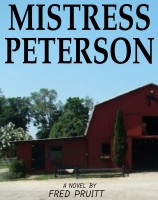 On Sale now!


A multi-volume chronology and reference guide set detailing three years of the Mexican Drug War between 2010 and 2012.

Rantburg.com and borderlandbeat.com correspondent and author Chris Covert presents his first non-fiction work detailing the drug and gang related violence in Mexico.

Chris gives us Mexican press dispatches of drug and gang war violence over three years, presented in a multi volume set intended to chronicle the death, violence and mayhem which has dominated Mexico for six years.
Click here for more information


Meet the Mods
In no particular order...


Steve White
Seafarious
tu3031
badanov
sherry
ryuge
GolfBravoUSMC
Bright Pebbles
trailing wife
Gloria
Fred
Besoeker
Glenmore
Frank G
3dc
Skidmark



Better than the average link...



Rantburg was assembled from recycled algorithms in the United States of America. No trees were destroyed in the production of this weblog. We did hurt some, though. Sorry.
3.236.209.138

Help keep the Burg running! Paypal: