Afghanistan
Afghans say hundreds of Taliban killed in Musa Qala
Afghan and NATO-led troops killed, wounded and detained hundreds of insurgents during fighting in the Taliban's biggest stronghold, the Defence Ministry said on Thursday.



"During the successful operation by ISAF and Afghan troops in Musa Qala, hundreds of insurgents including several commanders and tens of foreign fighters have been either killed, wounded or detained."

Musa Qala, in the southern province of Helmand, took on a symbolic importance after the Taliban seized it in February following the breakdown of a much-criticised local truce that allowed besieged British troops to pull out of the town in October last year. Thousands of Afghan and NATO-led International Security Assistance Force (ISAF) troops captured the town on Tuesday after one of the biggest operations the Afghan army has carried out. "During the successful operation by ISAF and Afghan troops in Musa Qala, hundreds of insurgents including several commanders and tens of foreign fighters have been either killed, wounded or detained," Defence Ministry spokesman Zahir Azimi told a news conference. "We can not say exactly how many enemies have been killed at this time as we are still busy collecting dead bodies from Musa Qala," he said.

"Afghan and NATO troops also bombed an important Taliban meeting in the mountains of Sangin and Musa Qala district that led to a high number of casualties," Azimi said.
Posted by: Fred || 12/13/2007 11:01 || Comments || Link || E-Mail|| [6498 views] Top|| File under: Taliban
Afghanistan says more than 50 Taliban killed
More than 50 Taliban were killed in two days of intense clashes in southern Afghanistan after the rebels were pushed out of a nearby stronghold, the defence ministry said Wednesday.

The fighting took place in a district of Helmand province neighbouring Musa Qala, where the Afghan army mounted a campaign that on Monday drove out Taliban rebels who had been entrenched there for 10 months. "The terrorists, after being defeated in Musa Qala, attempted to put pressure on Sangin district. During 48 hours of intense clashes around Sangin, over 50 terrorists have been killed," the ministry said in a statement. It said three of the dead were foreign nationals, a reference to Al Qaeda-linked foreign fighters who are said to be helping the Taliban in their insurgency against the government and its mainly Western allies. Three Taliban commanders were also killed in the clashes, in which the air force of the NATO-led International Security Assistance Force (ISAF) also took part, it said. No civilians or soldiers were reported killed.

The Taliban also suffered "big casualties" during battles in Musa Qala, the ministry said, without giving figures.
Posted by: Fred || 12/13/2007 00:00 || Comments || Link || E-Mail|| [6467 views] Top|| File under: Taliban
Africa Horn
Somalia governor escapes bomb attack
(SomaliNet) A remote controlled roadside bomb has exploded on Wednesday in central Beledweyn city, 335km north of the Somalia capital Mogadishu wounding three people. It was an attack targeted on a convoy carrying the governor of Hiran region Yusuf Ahmed Dabaged.

Mr. Ahmed is said to have survived from the attack. Two of the injured were civilians as the other one was among the governor's security guards.

The bomb went off around 12:00 pm local time as the ruler was supervising the government prisons in Beledweyn. Soon after the incident, the security forces sealed off the area and began investigations to find the plotters but no one was arrested so far.

It is the second attack aimed to kill Mr. Ahmed since he was appointed as the governor of Hiran region.


Perhaps he should get a new security chief, hire a new food-taster, and drive a different route to the office every day.
Posted by: Steve White || 12/13/2007 00:00 || Comments || Link || E-Mail|| [6493 views] Top|| File under:
Fighting erupts in central Somalia, 1 killed
(SomaliNet) At least one person has been killed and eight others were wounded in armed clashes between local clan militiamen which took place in Addado town of Galgadud region, central Somalia on Wednesday, witnesses said.

The fighting began this morning when a group of militiamen stormed a jail in the town and forcefully freed a man of their clan who was charged with a murder, according to the local residents. Three of the wounded people were civilians who hit by the stray bullets. The battle stopped later without interference. But local elders are now trying to solve the conflict running in the area.

Clashes relating to the clan feuds have been common in central Somalia regions for many centuries years.
Posted by: Steve White || 12/13/2007 00:00 || Comments || Link || E-Mail|| [6493 views] Top|| File under:
Europe
In other news, please welcome your EUSSR overlords
EU leaders have signed a treaty in the Portuguese capital, Lisbon, that is expected to greatly alter the way the 27-nation body operates. The treaty creates an EU president and a more powerful foreign policy chief. The document, signed at a ceremony at the city's historic Jeronimos Monastery, also scraps veto powers in many policy areas.

It is a replacement for the EU constitution, which was abandoned following French and Dutch opposition. EU leaders insist that the two texts are in no way equivalent. But the Lisbon treaty incorporates some of the draft constitution's key reforms, and several governments face domestic pressure over the document.

In a speech before the signing, European Commission President Jose Manuel Barroso called on European leaders to use the treaty to make freedom, prosperity and solidarity an everyday reality for all European citizens.

"From this old continent, a new Europe is born," he said.

Portuguese Prime Minister Jose Socrates, whose country holds the rotating EU presidency, said the treaty would create a more modern, efficient and democratic union. "The world needs a stronger Europe," he said.

The leaders signed the treaty, translated into the EU's 23 official languages, using specially engraved silver fountain pens as a choir sang Beethoven's Ode to Joy.

UK Prime Minister Gordon Brown signed the treaty later in the day after missing the ceremony, citing a prior engagement in the British parliament. The UK's opposition Conservatives accused Mr Brown of "not having the guts" to sign the treaty, which is politically controversial in Britain, in public.

Having started this year with a celebration of its 50th birthday, the EU hopes the signing of the Lisbon treaty will end the serious mid-life crisis brought about by the death of the constitution, the BBC's Oana Lungescu reports. There will be a lot of relief, said a senior European diplomat, but also some apprehension about what happens next.

Ireland is the only country planning to hold a referendum, but most voters there seem either undecided or indifferent. Parliaments in Britain, the Netherlands and Denmark are also expected to give a turbulent reception to the 250-page text. However, Germany, France and Poland have pledged to be among the first to ratify it, so that the new reforms can come into force in 2009 as planned.

The treaty is a slimmed-down version of the European constitution, with a more modest name and without any reference to EU symbols such as the flag and anthem. It is meant to ease decision-making, by scrapping national vetoes in some 50 policy areas, including sensitive ones such as police and judicial co-operation. There will also be a foreign policy chief, controlling a big budget and thousands of diplomats and officials, and a permanent EU president appointed for up to five years.

But some already fear that instead of giving Europe a strong single voice in the world, the new posts will only generate more rivalry, our correspondent adds.
Posted by: Seafarious || 12/13/2007 14:35 || Comments || Link || E-Mail|| [6507 views] Top|| File under:
Home Front: WoT
Fort Dix case lawyers spar over jihad DVD in prison
Defense attorneys for two of the five men accused of plotting an armed assault on Fort Dix ridiculed a government court filing alleging that one or more of the defendants may be "spreading jihadist recruitment videos" at the Federal Detention Center.

Prosecutors said a prison guard found a DVD hidden inside a book in the prison library last month that showed Osama bin Laden and other Islamic extremists giving speeches. The feds made the claim in papers filed Tuesday night in federal district court in Camden. They said the incident raised "grave security concerns" about the Fort Dix defendants and pointed against their being granted bail at a hearing on Dec. 20. Defense attorneys said government lawyers misrepresented the incident and noted they had repeatedly warned their clients to be wary of other inmates who might try to exploit them.

The defendants - all foreign-born Muslims in their 20s - have been confined in a special housing unit at the FDC, at 7th and Arch streets, since they were arrested in May. U.S. District Judge Robert B. Kugler scheduled the hearing for next week after numerous complaints by the Fort Dix defendants that they've been mistreated and been denied access to evidence against them.

Prosecutors said defendant Dritan Duka began yelling when a prison guard found the DVD and told the guard the DVD belonged to him. The defendants, all of whom have pleaded not guilty and are scheduled to stand trial in March, had been using the library to view the DVD along with other evidence in the case.

The DVD is the same one prosecutors say a second defendant, Mohamad Ibrahim Shnewer, gave to a government informant last year when the men were under investigation. According to prosecutors, Duka said that another inmate identified only as "Inmate-1" had been looking at the video. That inmate said he had been given the DVD by Shnewer, a claim Shnewer's lawyer, Rocco Cipparone Jr., denied yesterday.

Defense attorneys said prison officials were spinning their own version of the DVD incident to prosecutors in order to cover their backsides. "What else are they going to say?" asked Cipparone. "If they say another inmate was allowed to get access to this evidence, it doesn't bode well for the FDC protecting these defendants."

According to Huff, Duka saw the unidentifed inmate take the DVD. Huff said a guard then asked the unidentified inmate if he had taken the DVD and the inmate denied it. "The reality is this [DVD] was evidence my client was allowed to have, and it was hidden in a law book by another inmate who shouldn't have had it," Huff said.

Cipparone said the feds' version defied common sense. He said if the defendants were really trying to recruit jihadists inside the FDC, they wouldn't do so with a DVD because most inmates don't have access to computers.

Huff and Cipparone speculated that the inmate had told prison guards that he had gotten the DVD from Shnewer to curry favor with prosecutors. "This has been our fear all along," Huff said, "that these other inmates are looking at our clients as targets of opportunity."
Posted by: ryuge || 12/13/2007 05:26 || Comments || Link || E-Mail|| [6493 views] Top|| File under:
Court Rejects ACLU Request on Wiretaps
The top secret US court overseeing electronic surveillance programs rejected a petition to release documents on the legal status of the government's "war-on-terror" wiretap operations.

In only the third time the Foreign Intelligence Surveillance Court (FISC) has publicly released a ruling, it turned back a request to reveal documents that would shed light on the government's program to spy on the communications of terror suspects without first obtaining warrants.

FISC's ruling argued that its role as a unique court dealing with national security issues necessarily meant its case documents and decisions would be classified, and that US constitutional provisions did not require it to release case materials.

It also said that even first deleting sensitive material from the papers sought by the American Civil Liberties Union — secret documents related to the legality of the surveillance programs — risked accidentally damaging the country's security.

"That possibility itself may be a price too high to pay," the court said in rejecting the ACLU request. Jameel Jaffer, director of the ACLU National Security Project, called the decision disappointing.

"A federal court's interpretation of federal law should not be kept secret from the American public," Jaffer said. "The Bush administration is seeking expanded surveillance powers from Congress because of the rulings issued by the Foreign Intelligence Surveillance Court earlier this year. Under this decision, those rulings may remain secret forever."


Posted by: Fred || 12/13/2007 00:00 || Comments || Link || E-Mail|| [6466 views] Top|| File under: Global Jihad
India-Pakistan
Indian Maoists blow up rail tracks
PATNA: Maoist insurgents blew up railway tracks and disrupted traffic in eastern India on Wednesday, protesting recent death sentences against five leaders, officials said. The rebels blasted tracks at two places in Bihar state and also shut down shops and blocked roads in rural strongholds.

"Our men were alert and were patrolling the troubled areas, but the Maoists took advantage of the dense forest cover near the tracks," said Shiveshwar Prasad Shukla, a senior police officer. The rebels distributed fliers warning authorities against hanging their leaders and said they would kill the judge who had passed the verdict. Their leaders were charged with mass killings two years ago. Thousands of people have been killed since the Maoists began their insurgency in the late 1960s, saying they were fighting for the rights of the poor and landless.
Posted by: Fred || 12/13/2007 00:00 || Comments || Link || E-Mail|| [6471 views] Top|| File under:
Key Fazlullah commander killed in Swat offensive
A key commander was among several other militants killed as security forces continued bombing Taliban positions in Piochar and adjoining areas of the troubled Swat district late on Tuesday night. Local commander Ibne Amin and several other close associates of Maulana Fazlullah were killed in an overnight bombing by the security forces, sources told Daily Times. Ibne Amin was a key militant commander, who also remained involved in the Afghan jihad.

Stopping short of confirming the killing of the commander, spokesman for Swat Media Centre Major Amjad Iqbal said, "We have received reports about his (Amin's) death through local media. The matter is being investigated and nothing can be said at the moment."

16 suspects apprehended: The spokesman said a number of other militants were also killed, while 16 suspects had been apprehended at various security checkposts last night. However, he would not mention the exact number of those claimed to be killed in the overnight shelling. Locals said a woman, whose family was leaving the Chaparyal area of Matta for a safe location, was killed as the vehicle the family was travelling in came under fire from the security forces near Sangota. Two other family members sustained injuries. Major Amjad confirmed the woman's killing, but said the troops opened fire at the vehicle after it violated the curfew.

He said that people who had suffered losses during the ongoing military operation against the militants should submit their applications with the district coordination officer by December 14 to get compensation. He also informed reporters about an uprising against the militants in Nihak Dara and Lok Dara areas of the valley.

Meanwhile, shops and business centres in Matta, Khwazakhela and Mingora remained opened and people were seen shopping for the upcoming Eidul Azha. Residents of Ghat Piochar, Shaur, Namal and Venai, on the other hand, continued fleeing their areas for safer locations due to the ongoing operation against the militants.

Local administration has imposed a curfew in Swat from 6pm on Wednesday till 7am on Thursday. The curfew will be relaxed from 7am today (Thursday) till evening in Mingora, Kabal, Matta and other areas of Swat. However, there will be no relaxation in curfew hours from Fiza Ghat checkpost to Khwazakhela, the sources told Daily Times.
Posted by: Fred || 12/13/2007 00:00 || Comments || Link || E-Mail|| [6470 views] Top|| File under: TNSM
Three security personnel killed in Balochistan
Gwadar Deputy Superintendent of Police (DSP) Abdul Rab Lasi was killed in a hand grenade attack at his residence in Hub city of Balochistan, while two Balochistan Constabulary (BC) personnel were shot dead in Quetta on Wednesday. The DSP was sitting in his drawing room with some friends when an unidentified person hurled a hand grenade into the room through a window, killing Abdul Rab Lasi instantly and injuring his three friends. The injured have been shifted to Karachi, for treatment.

Two personnel of the BC were killed on Wednesday evening and the Balochistan Liberation Army (BLA) has claimed responsibility for their deaths. According to details, armed men riding a motorcycle killed the two BC men on Arbab Ghulam Ali road near the office of a local nazim in the Killi Dheba area. The two cops have been identified as Ismail Khan, resident of Musa Khel district, and Muhammad Yaqoob, a local resident. The BLA has claimed responsibility for the attack, saying that the incident was part of its ongoing campaign against the government personnel. Talking to Daily Times via satellite phone from an undisclosed location, Bibarg Baloch, a BLA spokesman, said that his group accepted responsibility of the cops' killing.
Posted by: Fred || 12/13/2007 00:00 || Comments || Link || E-Mail|| [6469 views] Top|| File under:
Plot to assassinate Musharraf foiled
Intelligence agencies have foiled a plot to assassinate President Pervez Musharraf by arresting some members of Al Qaeda from Karachi's Malir area, and seizing a large amount of ammunition from their possession, sources told Online. The sources said that Qaeda members told interrogators that they were plotting to kill Pervez Musharraf during his next trip to Karachi. The terrorists had planned to blow up the entire bridge on Drig Road at the precise moment when Musharraf's convoy was to reach there while coming from the airport to Shahrah-e-Faisal, sources said, adding that two more attacks were planned in case Musharraf survived the first one. The terrorists also told interrogators that their plans would be carried out despite their arrest as the group had been divided into smaller groups to execute their tasks.
Posted by: Fred || 12/13/2007 00:00 || Comments || Link || E-Mail|| [6470 views] Top|| File under: al-Qaeda
15 militants, 6 soldiers killed in Waziristan
Around 15 militants were killed by gunship helicopters moments after local Taliban ambushed a military convoy killing six soldiers and wounding 20 others, an army spokesman said on Wednesday. "Six troops were martyred in the ambush while 20 regular and paramilitary troops were injured," Maj Gen Waheed Arshad told Daily Times.

The convoy was en route from Miranshah to Razmak, and was attacked near the Asadkhel area, 40 kilometres south of Miranshah, agency headquarters of North Waziristan, local security officials said. "Fifteen militants were killed when the troops retaliated and gunship helicopters pounded suspected militant hideouts on hilltops," Waheed said.

The Wednesday casualties were the highest since the army kicked out militants from Swat. "First a bomb planted on the roadside exploded when the convoy was passing through the area. After that, militants hiding on both sides of the road fired rockets at them," a local official told AFP on condition of anonymity. There was no official word about reports that four troops succumbed to their injuries taking the death toll to 10, according to staff report.

Maj Gen Arshad Waheed said security forces backed by gunship helicopters spotted the fleeing militants and opened fire, killing 15 of them in "immediate retaliation", AP reported.

Air cover: Waheed said military convoys were provided air cover, and in Wednesday ambush the gunship helicopters covering the convoy attacked the militants, staff report continues.

Six troops injured: Also, six soldiers were wounded in separate roadside bomb blasts targeting military convoys in a restive tribal area bordering Afghanistan. Two soldiers were injured when their convoy was attacked near the Alexander Fort with an improvised explosive device. The vehicle they were travelling in was also damaged in the blast.

Four soldiers were wounded when a remote-controlled bomb exploded as their convoy was heading to Miranshah, the main town in the North Waziristan region, a local official told AFP. They were reported to be in serious condition. He said another crudely made bomb exploded harmlessly near a checkpost on the outskirts of Miranshah, while soldiers also defused two other bombs in the same region.
Posted by: Fred || 12/13/2007 00:00 || Comments || Link || E-Mail|| [6462 views] Top|| File under: Taliban
Iraq
Triple car booms kill 42 Iraqis, 170 injured
(KUNA) -- Reports on the death toll from several car bombing attacks in the city of Al-Amarah, 360 kilometer south of Baghdad, varied on Wednesday, with police claiming the death toll reached 20 killed and 25 injured and Iraqi medical sources saying 42 were killed and 150 were injured. Iraqi police sources added another car bomb attack exploded in the Al-Majar area in central Al-Amarah prior to three car bomb attacks planted in various parts of the city.

At least 30 people were killed and more than 150 injured as a result of several car bombing attacks in the city, an Iraqi medical official Dr. Karim Sowaih from Al-Sadr hospital said.

Meanwhile, hospital officials from Al-Zahra'a hospital said medics received 12 dead bodies and more than 20 people with different injuries. The attacks took place consecutively and only minutes apart, an Iraqi security source in the city said. Iraqi police sealed off the area of attacks and prohibited civilians from approaching the devastated area.
Posted by: Fred || 12/13/2007 00:00 || Comments || Link || E-Mail|| [6466 views] Top|| File under: Iraqi Insurgency
Israel-Palestine-Jordan
Al-Aqsa Brigades fire on Israeli bus
Ma'an – Fatah's armed wing, the Al-Aqsa Brigades, announced on Tuesday evening that they fired at an Israeli bus near the Israeli settlement Qedumim east of the West Bank city Qalqilia. They said the operation was in retaliation for Israeli atrocities against the Palestinians in the West Bank and Gaza trip.
Posted by: Fred || 12/13/2007 00:00 || Comments || Link || E-Mail|| [6467 views] Top|| File under: al-Aqsa Martyrs
Palestinian security forces detain 13 near Nablus
Ma'an – Fatah-allied Palestinian security forces seizes 13 people, including four Hamas members, near the West Bank city of Nablus, on Wednesday. The Palestinian Preventive Security Director for Nablus, Akram Rajoub. said his forces stormed the village of Yasid, north of Nablus. He said all of the detainees were suspected of 'penal and security charges.' Rajoub denied that the security forces came under fire in Yasid. He said, "It was only a heated argument between the security forces and a local family, and the security officers fired into the air in order to maintain control."

According to witnesses, the security forces used the building of the local council as interrogation center after a heated argument with the Thahir family who tried to prevent the arrest a man named Ammar Thahir. Hamas said Palestinian security forces detained 13 Hamas members in Yasid.
Posted by: Fred || 12/13/2007 00:00 || Comments || Link || E-Mail|| [6485 views] Top|| File under: Palestinian Authority
Palestinian killed in tunnel collapse in Rafah
Ma'an – Palestinian medical sources announced on Wednesday the death of twenty-three-year-old Mahmoud Qishta from Rafah in the southern Gaza Strip, after a tunnel on the Palestinian-Egyptian borders collapsed. Mu'awiya Hassanain, the director of ambulance and emergency services in the Palestinian health ministry said Qishta's body was taken to Abu Yousif An-Najjar hospital. He died as a result of suffocation due to the tunnel collapse.
Posted by: Fred || 12/13/2007 00:00 || Comments || Link || E-Mail|| [6461 views] Top|| File under: Hamas
Israeli artillery kill Palestinian fighter in Gaza Strip
Ma'an – Israeli artillery killed a Palestinian activist affiliated with Islamic Jihad's Al-Quds Brigades on Wednesday morning. The Israeli army had targeted a group of Palestinian fighters who were launching mortar shells at the Israeli military installation at Kisufim, east of the Gaza Strip. Palestinian medical sources named the victim as twenty-year-old Samih Al-Aydi from Nusayrat refugee camp. The Al-Quds Brigades confirmed the news. On Tuesday Israeli fire killed six Al-Quds Brigades fighters in two separate incursions.
Posted by: Fred || 12/13/2007 00:00 || Comments || Link || E-Mail|| [6471 views] Top|| File under: Islamic Jihad
Six dead as Israeli forces withdraw from southern Gaza
Ma'an – The Israeli military announced the end of its invasion of the southern Gaza Strip on Wednesday morning. The incursion left 6 Palestinian activists dead and several others wounded. Israeli Defence Minister Ehud Barak described the operation as 'achieving significant gains' against Palestinian groups launching of homemade projectiles at Israeli towns bordering Gaza Strip.

Later on Wednesday the Israeli security cabinet met to discuss Israeli military action against the Gaza Strip. However, the cabinet were unable to reach a decision on whether to launch a full-scale invasion of the coastal region. A senior Israeli official said that Israel is getting closer to launching a large-scale military operation.
Posted by: Fred || 12/13/2007 00:00 || Comments || Link || E-Mail|| [6465 views] Top|| File under: Hamas
Southeast Asia
Bomb blast injures six soldiers in Thai South
A huge bomb weighing some 20 kilograms was triggered by Thai southern insurgents in Narathiwat Province on Thursday morning, injuring six soldiers, local police said. The bomb, planted beside a main road in Cho Ai Rong district of Narathiwat, was triggered through a 50-meter-long wire. The insurgents hidden aside exploded the bomb while a military vehicle was passing the spot.

The blast left a two-meter-wide hole on the road and six soldiers were injured, a local police source was quoted by the FM 100 Traffic Radio as saying. Soon after the bomb attack, the military and the insurgents exchanged fire for five minutes.
Posted by: ryuge || 12/13/2007 04:52 || Comments || Link || E-Mail|| [6466 views] Top|| File under: Thai Insurgency
Sri Lanka
Troops Kill 10 Tigers
Sri Lankan troops killed 10 Tamil Tigers in fighting near a "border" that separates government and rebel-held terrain in northern Sri Lanka, the military said yesterday. The fighting took place as Japanese special peace envoy Yasushi Akashi visited the army-held Jaffna to attend a conference to promote multi religious cooperation for peace in Sri Lanka. The fighting in the northern Jaffna Peninsula, northern district of Vavuniya and north western district of Mannar were the latest engagements in a renewed civil war amid near daily air raids, bombings and land and sea battles. "There were two incidents today in Jaffna, troops killed five terrorists," said military spokesman Brigadier Udaya Nanayakkara, adding no army personnel were hurt. The Tigers, who are seeking to carve out an independent state in north and east Sri Lanka, were not immediately available for comment on the fighting.
Posted by: Fred || 12/13/2007 00:00 || Comments || Link || E-Mail|| [6465 views] Top|| File under:
Syria-Lebanon-Iran
Who killed Lebanon's top army general ?
A powerful car bomb killed a front-runner to become the next head of Lebanon's army in an attack Wednesday that many feared aimed to wreck attempts to elect a new president and damage the military, which has kept the turmoil-plagued nation together.

The blast that killed Brig. Gen. Francois Hajj and two other people was a new shock in Lebanon's year-long political crisis -- the first such attack on the military, which is widely seen by Lebanese as a neutral force keeping the feuding sides apart. With no claim of responsibility, there was widespread speculation over the motive for the attack. Some anti-Syrian politicians accused Damascus, saying it was trying to torpedo efforts to elect a president, though Syria's foreign minister quickly condemned the bombing. Others said the attack could be a warning to the military to stay out of politics or vengeance by Islamic militants for an army offensive that Hajj led against them last summer.


Ohfergawdsake. Hajj was in line to replace Suleiman as army chief and he wasn't a Syrian toady. That's pretty transparent.

The confusion highlighted how Wednesday's attack was unusual in both target and timing, coming at a time when Lebanon's feuding politicians are struggling to chose a new president. The post has been empty since Nov. 23 when Emile Lahoud's term ended.

Hajj's boss, army commander Gen. Michael Suleiman, has emerged as a possible consensus candidate for the post, though his election has been held up by continued political wrangling. Hajj, a Maronite Christian, was a leading candidate to replace Suleiman as head of the military if Suleiman becomes president.


"Yes, yes, Legume! That's all very well! But what motive could anyone have had for killing him?"

Since 2005, Lebanon has seen a string of similar bombings and attacks that have killed eight prominent anti-Syrian figures. The perpetrators have never been identified, but anti-Syrian politicians who back Lebanon's government have accused Damascus of being behind the attacks, a claim Syria has denied.

But Lebanon's military has remained on good terms with the Syrians and has largely acted with impartiality in Lebanon's bitter political power struggle between allies and opponents of Damascus, winning it the respect of both camps. Suleiman was believed to have the tacit consent of Syria for the presidency, though Damascus has not publicly taken a stance.

Syrian Foreign Minister Walid Moallem told reporters in Damascus, «We condemn this criminal act and every measure that jeopardizes Lebanon's security and stability.» An unidentified Syrian official in the state news agency SANA blamed Israel for the killing.

In Washington, State Department spokesman Sean McCormack said the bombing was «highly disturbing» given Lebanon's crisis. He said the U.S. did not know who was behind the attack but said Lebanese must be left to choose their president «free from outside interference.» Washington has often accused Damascus of meddling in Lebanese politics.

McCormack praised Syria's denunciation of the bombing as «positive» -- a sign of the somewhat warmer ties between the two rivals after Syria attended last month's Mideast peace conference in Annapolis. But he added that «while denunciations are useful, they need to be backed up by actions.

Fears have been high that the power vacuum could lead to violence between Lebanon's two camps. Wednesday's bombing prompted calls for Lebanese to rally together. Anti-Syrian leader Walid Jumblatt called for dialogue with the opposition, which is led by Hezbollah, Syria and Iran's ally. «The nation and the army come first,» Jumblatt said on television, calling for an «honorable» political solution acceptable to both feuding camps.

The blast went off at 7:10 a.m. on a busy street with school buses and morning commuters in Baabda, a mainly Christian suburb of Beirut where the presidential palace is located and where army presence is heavy. Hajj, who lives in the area, had left his home few minutes earlier, probably heading to his office at the nearby Defense Ministry, security officials said, speaking on condition of anonymity in accordance with military rules. A parked car packed with 35 kilograms (77 pounds) of TNT exploded, apparently set off by remote control, ripping through Hajj's SUV, setting several other nearby ablaze and knocking a crater two meters (yards) wide and a meter (yard) deep into the pavement. Two bodies were thrown about 15 meters (yards) by the force of the blast. Troops sealed off the area as firefighters tried to put out the flames in at least two cars. The security officials said the general, his driver and bodyguard were confirmed dead. Emergency workers were searching in nearby bushes for a possible fourth body.

The military, in a statement confirming Hajj's death, refrained from placing blame, saying only a «criminal hand» was behind the attack. Military chief Suleiman called on all sides «not to use the blood of the martyr in politics or in an attempt to cast doubt about the military's abilities. No matter what terrorism does it will not make the army or the Lebanese people submit.»

Prime Minister Fouad Saniora said the aim was to undermine the army's role. «I am confident their (attackers') goals will fail and the army's morale will remain high,» he told a meeting of security chiefs Wednesday. But some in the anti-Syrian coalition that backs Siniora's government pointed the finger at Damascus. Telecommunications Minister Marwan Hamadeh, speaking to Associated Press Television News, accused the «Syrian-Iranian axis» of hitting the military, «the only body in Lebanon who can balance the power of Hezbollah and other militias in the country.»

Hezbollah denounced the assassination, calling it «a great national loss.» Christian opposition leader Michel Aoun, a former army chief who is allied with Hezbollah, said he had supported Hajj to become the new army commander if Suleiman became president.

Suspicion also fell on Islamic militants. Hajj had led a three-month military campaign that crushed al-Qaida-inspired militants in the Palestinian refugee camp of Nahr el-Bared in northern Lebanon over the summer. Islamic militants were believed linked to a car bomb attack that killed six Spanish troops in the U.N. peacekeeping mission in southern Lebanon in June.
Posted by: Fred || 12/13/2007 00:00 || Comments || Link || E-Mail|| [6497 views] Top|| File under: Govt of Syria
Who's in the News
52
[untagged]
5
Taliban
3
Iraqi Insurgency
3
Hamas
2
Palestinian Authority
2
Global Jihad
2
Govt of Syria
1
Thai Insurgency
1
al-Qaeda
1
Popular Resistance Committees
1
TNSM
1
Islamic Jihad
1
Govt of Iran
1
al-Aqsa Martyrs
1
al-Qaeda in North Africa
1
PFLP
Bookmark
E-Mail Me
The Classics
The O Club
Rantburg Store
The Bloids
The Never-ending Story
Thugburg
Gulf War I
The Way We Were
Bio
Merry-Go-Blog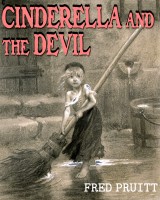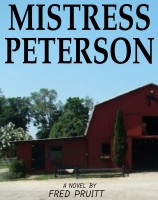 On Sale now!


A multi-volume chronology and reference guide set detailing three years of the Mexican Drug War between 2010 and 2012.

Rantburg.com and borderlandbeat.com correspondent and author Chris Covert presents his first non-fiction work detailing the drug and gang related violence in Mexico.

Chris gives us Mexican press dispatches of drug and gang war violence over three years, presented in a multi volume set intended to chronicle the death, violence and mayhem which has dominated Mexico for six years.
Click here for more information


Meet the Mods
In no particular order...


Steve White
Seafarious
Pappy
lotp
Scooter McGruder
john frum
tu3031
badanov
sherry
ryuge
GolfBravoUSMC
Bright Pebbles
trailing wife
Gloria
Fred
Besoeker
Glenmore
Frank G
3dc
Skidmark
Alaska Paul



Better than the average link...



Rantburg was assembled from recycled algorithms in the United States of America. No trees were destroyed in the production of this weblog. We did hurt some, though. Sorry.
3.235.140.84

Help keep the Burg running! Paypal: