-Short Attention Span Theater-
Dawn Hightree: America's Arrogance RESPONSE
08/16/2004 12:43
(Pravda)


So you know it has to be true...

The statement of saying that we have/Indians have so much to thank the white man for, I think is possibly a tunnel vision approach and doesn't grasp the full spectrum of the lessons to be learned from each other. 


Who said that? Are you speaking as a member of a group? Which white men are you referring to? Big and Little Harp? Abraham Lincoln? Horace Greeley? Al Capone? Lief Ericsson? Julio Caesar? Sargon II? Sounds like a pretty general generalization to me...

 I have personally studied with the Indians in a very informal manner. 


That means you hung out with them, huh? Which Indians? Apaches? Seminoles? Hurons? Sioux? Who, specifically, within those particular tribes?

She has Redskins season tickets and is ecstatic about the return of Joe Gibbs.

I would have liked to have devoted more time and energy to this process, but I am not a success story and I am white. 


Hadda go back to your job bussing tables, huh? And the reason they didn't like you wasn't because you're white...

What is absolutely wonderful and healing about what I learned from the Indian ways, of which I need to clarify that different tribes have different views with strengths and weakness to the very similiar extent that the different nationalities around the globe present, is that they have a deep respect and admiration for the mother earth.  Everyday was a prayer. 


Another gross generalization. Some Injuns have an ostentatious respect and admiration for Mama Gaia. Others work for a living, get drunk now and then, play cards, go bowling, look at pretty girls, and in general live their lives in a productive manner.

Well, we're still having issues at quarterback. Brunell, Ramsay, and Hasselbeck are all looking less than sharp right now.

They pray in sweat lodges for their people and the earth.  They use natural drugs to induce a deeper state of prayer for healing and giving. 


Like, wow, man! Natural drugs! Like peyote and stuff, huh? Like, try not to break a chromosome...

They're professional athletes. 'Nuff said.


Continued on Page 49
Posted by: Zenster || 08/16/2004 4:12:57 PM || Comments || Link || E-Mail|| [957 views] Top|| File under:
Arabia
Prince Talal: Saudi Arabia not a theocracy
Saudi Arabia is not a religious state, despite being ruled by Islamic law, and the government is trying to strike a balance between liberals and Islamists in its drive for reform, Prince Talal bin Abdul Aziz, the half-brother of Saudi King Fahd, told an online Arabic newspaper. "Saudi Arabia is not a theocracy despite applying Islamic law," the maverick Saudi prince told Elaph newspaper (www.elaph.com), launched from London, in an interview published Monday. "Islamists should take into consideration that the kingdom is a signatory to international treaties that should be respected," he said, insisting that both the Saudi people and the government wanted reform. "The two parties want reform but we should not forget that there is a struggle between Islamists and liberals. Each party tries to tip the balance to its side," he said. "The ruler tries to maintain a balance between the conflicting sides. Islamists however hold an important card, as the kingdom was established on the basis of Islamic law," added the former finance minister, whose outspoken views on democracy have clashed with other members of the Saudi royal family.
Posted by: TS(vice girl) || 08/16/2004 10:22:06 AM || Comments || Link || E-Mail|| [253 views] Top|| File under:
China-Japan-Koreas
N Korea pulls out of nuclear meeting
Monday, 16 August, 2004, 13:02 GMT 14:02 UK
(BBC) - North Korea has said it will not attend a working meeting ahead of the next round of six-party talks on its controversial nuclear programme. [more at link]
In other news, Pope and bear. Tape at 11:00.
Posted by: Zenster || 08/16/2004 3:40:53 PM || Comments || Link || E-Mail|| [260 views] Top|| File under:
South Korea Warns of Possible North Terrorism
The sun is gonna rise in the east this morning, I just know it.

North Korea is threatening to use terrorism against the South, Seoul's intelligence agency said in a rare public advisory on Monday, and warned South Korean citizens in China and Southeast Asia to be on their guard. The attacks may be in retaliation for the recent airlift of a large group of North Korean refugees, the National Intelligence Service said. South Korea secretly organized the airlift of more than 460 North Korean refugees last month from a country that activists said was Vietnam. "North Korea is threatening our country with terrorism in retaliation," the spy agency said in its statement.


Not an idle threat either based on past experience.

Seoul's warning follows a barrage of verbal attacks by the North accusing the South of premeditated abduction and terrorism against its people. South Korea denied the accusation, saying it was a humanitarian act and that Seoul was bound by law to accept any North Korean seeking asylum. "We are advising heightened vigilance in view of the refugees' arrival and the North's reaction to it," a spokesman at the agency said by telephone.
Continued on Page 49
Posted by: Steve White || 08/16/2004 12:39:21 AM || Comments || Link || E-Mail|| [261 views] Top|| File under:
Magal to participate in tender for EUROPEAN SEPARATION FENCE
LOLOL!!


After European representatives launched a campaign against Israel's separation fence, and voted against Israel at the UN general assembly, the EU is planning a separation fence of its own. The EU plans to build a fence to separate its new members - Poland and Hungary - from its new neighbors - Russia, Belarus and Ukraine - to prevent the free movement of migrants seeking to enter the EU. Israeli companies that specialize in the construction of warning fences and security systems will participate in tenders to build hundreds of kilometers of fences along the EU's new eastern border. Sources inform "Globes" that Magal Security Systems is expected to sign a cooperation agreement with a major Western company for building fence and command and control systems in Eastern Europe. Other Israeli companies are also interested in the pending EU project. El-Far Electronics also plans to participate in the tender through a large international partner.

Defense industry sources estimate the potential business at several hundred million dollars. Based on the experience of building Israel's separation fence, each kilometer of fence costs $1 million to build. Bases, sophisticated transit points, and observation and command and control systems cost $2 million per kilometer. Magal, the main contractor for most of the 140-km separation fence around Samaria, also provides the IDF with war rooms, command and control systems for the buffer area, and the Fortis integrated command and control systems for settlements and secure facilities. Magal declined to comment on the report
Posted by: Heisenbergmayhavebeenhere. || 08/16/2004 1:14:34 PM || Comments || Link || E-Mail|| [290 views] Top|| File under:
Sweden grants asylum to two of Saddam Hussein's cousins - report
Two cousins of the former Iraqi president Saddam Hussein have reportedly been granted asylum in Sweden and were hiding in an unnamed town. According to the Swedish tabloid Expressen, the two cousins had fled Iraq to Jordan two months ago and made their way to Sweden. The paper quoted an anonymous Iraqi intelligence agent, who said that the two were both former generals in the Iraqi army and feared capture by the US troops, reported the online news service of Radio Sweden.
Posted by: TS(vice girl) || 08/16/2004 12:41:26 PM || Comments || Link || E-Mail|| [349 views] Top|| File under:
Terror group threatens Dutch with 'Islamic earthquake'
Muslim extremists have threatened an "Islamic earthquake" and "nights of bloodshed" in the Netherlands unless Dutch troops are withdrawn from Iraq. The warning came a day after a Dutch soldier was shot dead in southern Iraq. "We address this message to all crusader countries plotting against the Muslims, and which are sending forces to Iraq and Afghanistan, especially Italy and the Netherlands," organisation al-Tawhid wa al-Jihad said on an website on Sunday. Al-Tawhid wa al-Jihad is said to be group connected to Abu Musab al-Zarqawi, the reputed leader of al-Qaeda in Iraq. "Expect a hell that will turn your nights into bloodbaths," warned the statement posted on an Islamic website and addressed "to the European countries.... to the Dutch government and people." The group warned the Netherlands that the statement was "a final message that we are sending to you, and it is a simple message, namely the pullout of Dutch forces from Iraq. Or else, your fate will be similar to the fate of Italy and other states," which have been the target of deadly terror attacks. "You will be surprised by the Islamic earthquake that will shake your country. You did not learn from the lesson of Spain and other countries. You only understand the language of blood and car bombs," the statement warned.

The authenticity of the statement has not yet been verified. A spokesperson for the Dutch foreign ministry said it took every threat seriously and the matter is under investigation. The government issued a terror alert on 9 July and security was tightened at key installations in the west of the country. It was later confirmed the arrest of a Muslim youth, 17, was one of the main reasons for the alert that is still in force. Arrested for questioning about an armed robbery, police allegedly found plans of buildings and installations in his home.
Posted by: Dutchgeek || 08/16/2004 06:22 || Comments || Link || E-Mail|| [1027 views] Top|| File under:
'Bin Laden' allowed into Olympics stadium
A tabloid newspaper in Britain claimed yesterday to have exposed major security breaches at the Athens Olympics, after one of its reporters got a job at the main stadium without a thorough security check. So "shambolic" was security that a Sunday Mirror reporter at one point was able to enter the stadium with passes bearing the names "Robert bin Laden" and "Michael Mouse", it said. The paper said its reporter enjoyed virtually free access to the venue right up to Friday's opening ceremonies, and that a security sweep had failed to find three mock bombs that he had planted 10 days ago. "While working undercover, our reporter also discovered (that) many workers were not vetted before getting their jobs, vehicles and bags were allowed onto the site without being searched, (and) bomb detectors and scanners were not working," it said.

Greek authorities have promised ultra-tight security for the Olympiad, the first since the September 11 attacks in the US in 2001 carried out by Osama bin Laden's Al Qaeda network. The Sunday Mirror said its reporter got a $18 (BD7) an hour job as a fork lift driver at the main stadium within days of arriving in Athens on July 6. "There was no interview and no references were asked," it said, despite his passport being "crammed with border entry stamps from countries known to harbour Al Qaeda sympathisers such as Iraq, Jordan and Lebanon".

It added that during a "security lockdown" on August 5, intended to fully sweep Olympic venues, security agents failed to find three mock bombs which the reporter had placed in a locker, a cardboard box in an area where opening-night performers prepared, and a sandwich box in the main Olympic stadium, it said. On opening night, the Sunday Mirror continued, the reporter entered the stadium without going through metal scanners, which had been put out of order due to power failures.
Posted by: tipper || 08/16/2004 12:20:50 AM || Comments || Link || E-Mail|| [296 views] Top|| File under:
Home Front: WoT
Bush Announces Large U.S. Troop Realignment
You've seen the trailer previously on Rantburg - now see the real thing.
Rated MA for mature audiences only...the world is changing and so must U.S. foreign policy.
Posted by: Spot || 08/16/2004 1:51:16 PM || Comments || Link || E-Mail|| [257 views] Top|| File under:
Syria-Lebanon-Iran
Al Manar obviously not racist
Lebanese officials and the country's media have responded strongly to France's recent measure banning the Lebanese Hizbullah's Al Manar satellite television network from broadcasting in the country. In a letter to the French Foreign Ministry which was disclosed on August 13, the Lebanese Foreign Ministry announced its support of Hizbullah's Al Manar network and condemned the legal proceedings that have been brought against it, arguing that the station's programming was anti-Zionist, not anti-Semitic.


"There's a diffo, y'see? It's... ummm..."

The letter from the Lebanese ministry argued that Al Manar was mistakenly accused of anti-Semitism, while the station actually condemned "the Zionist ideology and practices at the core of the Arab-Israeli conflict and at the source of suffering by the Palestinian people."
"Danger lies in the Israeli government's attempt to portray every opposing policy as an attack on the Jewish people," it said. Meanwhile, Lebanese President Emile Lahud also criticized the action and called on France to reflect further on the principles of freedom. It is thought that France made the decision to ban Al Manar broadcasts in order to improve its ties with the Zionist regime. Disagreements arose between France and the Zionist regime after Israel began encouraging French Jews to immigrate to Israel and to settle in the occupied territories of Palestine.


Since the Frenchies seem to be reverting to old habits of... ummm... anti-Zionism.

The dispute led to verbal clashes between French and Israeli officials. In addition, the Zionist regime's accusations that European governments have not taken effective steps to combat anti-Semitism in Europe have increased tension between the two sides and strained Europe-Israel relations. Israel is creating this commotion in order to pressure European countries and force them to comply with Zionist demands.
Posted by: Fred || 08/16/2004 12:21:58 AM || Comments || Link || E-Mail|| [258 views] Top|| File under:
Iraq-Jordan
Iran warns Iraq over missing diplomat
Iran warned the Iraqi government on Monday that it was taking "very seriously" the matter of an Iranian diplomat held hostage in Iraq and threatened with "punishment" by his captors. "Iran is holding the interim government solely responsible" for the safety of Fereydun Jahani, abducted on August 4, government spokesman Abdollah Ramezanzadeh told reporters. "We are following this matter, which we are taking very seriously," he added.


"An' youse guyz are gonna get it!"

A group calling itself The Islamic Army of Iraq has said it will "punish" Jahani if Iran does not release 500 Iraqis allegedly held since the Iran-Iraq war of 1980-88. Ramezanzadeh repeated that Iran had freed all its prisoners of war, adding, "this file is closed, Iran has said this many, many times and it has been confirmed by international organisations." The only problem, he said, was of soldiers who had been reported missing. The spokesman said Tehran also hoped to clear up the question of the arrest last week in Baghdad of the Iraq bureau chief of Iran's state news agency IRNA and two of his Iraqi staff.

He again denied allegations by Iraqi officials that Iran was interfering in Iraq's internal affairs, saying, "We want security, stability, calm and progress for Iraq because we consider that is also in our national interest and our aim is to help the Iraqi people."


And then his lips fell off.

Ramezanzadeh said the accusations came from former members of Iraq's ruling Baath party, toppled by US-led invading forces in April last year, and not from true representatives of the Iraqi people. Other Iraqi officials spoke a different language in their dealings with Tehran, he added. Iraqi Prime Minister Iyad Allawi distanced himself from the allegations spearheaded by Defence Minister Hazem al-Shaalan at the weekend in an interview with IRNA, saying he looked forward to constructive relations between the former foes. "We do not accuse the Iranian government of interference in Iraq's domestic affairs at the present time," the premier said. Shalaan has called Iran Iraq's "number one enemy", saying it was trying to "kill democracy" in his country by fomenting unrest and arming the rebel militiamen of radical Shiite leader Moqtada Sadr.


Let's keep an eye on his Shalaan guy, he could be a suitable PM if Allawi falters.
Posted by: Fred || 08/16/2004 1:57:28 PM || Comments || Link || E-Mail|| [260 views] Top|| File under:
Iraq plans to dig 2000 new wells in next year
Minister of Oil: The ministry intends to dig 2000 new oil wells through next year

Minister of oil Thamer Abbas Al-Ghdban declared that the ministry intends to dig 2000 oil wells


[it isn't unusual to get 5,000 to 10,000 barrels/day out of a new well in this geological area; assuming only half the wells hit--- wow!]


and execute lines extensions of gas pipes of 3000 kilometers long inside Iraq, and he added that the development of standing oil fields and execution of these projects are within the ministry plan of year 2005.
The minister said that they have now 42 projects including extension of gas pipes are ready for investmentment....


Just keep the French, Russians and Chinese away from these and things should go smoothly. I think BP, Shell, and Mobil have plenty of expertise.
Posted by: mhw || 08/16/2004 12:34:27 PM || Comments || Link || E-Mail|| [254 views] Top|| File under:
Saddam agents on Syria border helped move banned materials
Saddam Hussein periodically removed guards on the Syrian border and replaced them with his own intelligence agents who supervised the movement of banned materials between the two countries, U.S. investigators have discovered. The recent discovery by the Bush administration's Iraq Survey Group (ISG) is fueling speculation, but is not proof, that the Iraqi dictator moved prohibited weapons of mass destruction (WMD) into Syria before the March 2003 invasion by a U.S.-led coalition.
Two defense sources told The Washington Times that the ISG has interviewed Iraqis who told of Saddam's system of dispatching his trusted Iraqi Intelligence Service (IIS) to the border, where they would send border inspectors away. The shift was followed by the movement of trucks in and out of Syria suspected of carrying materials banned by U.N. sanctions. Once the shipments were made, the agents would leave and the regular border guards would resume their posts. "If you leave it to border guards, then the border guards could stop the trucks and extract their 10 percent, just like the mob would do," said a Pentagon official who asked not to be named. "Saddam's family was controlling the black market, and it was a good opportunity for them to make money." Sources said Saddam and his family grew rich from this black market and personally dispatched his dreaded intelligence service to the border to make sure the shipments got through.
The ISG is a 1,400-member team organized by the Pentagon and CIA to hunt for Saddam's suspected stockpiles of WMD, such as chemical and biological agents. So far, the search has failed to find such stockpiles, which were the main reason for President Bush ordering the invasion of Iraq to remove Saddam.
But there is evidence of unusually heavy truck traffic into Syria in the days before the attack, and with it, speculation that some of the trucks contained the banned weapons. "Of course, it's always suspicious," the Pentagon official said. The source said the ISG has confirmed the practice of IIS agents going to the border. Investigators also have heard from Iraqi sources that this maneuver was done days before the war at a time of brisk cross-border movements. That particular part of the disclosures has not been positively confirmed, the officials said, although it dovetails with Saddam's system of switching guards at a time when contraband was shipped.
The United States spotted the heavy truck traffic via satellite imagery before the war. But spy cameras cannot look through truck canopies, and the ISG has not been able to determine whether any weapons were sent to Syria for hiding.
Continued on Page 49
Posted by: Steve || 08/16/2004 11:51:07 AM || Comments || Link || E-Mail|| [285 views] Top|| File under:
Africa: North
Moroccan shot dead after feud with royals
A former aide to the Moroccan royal family who had been in a long-running feud with King Mohammed VI has been shot dead in Spain, possibly the victim of a professional hit.

When you care enough to hire the very best...

Spanish police announced at the weekend that the body of a man discovered in a private car park between Fuengirola and Mijas on the Costa del Sol was that of

Hicham Mandari

. He had been shot in the head. Mandari's death will not be much mourned in Rabat. He was considered a fraudster and a fantasist but was also close to the previous king, Hassan II, and there will be concern at what information any Spanish police investigation may uncover. In 1999, Mandari left Morocco after allegedly stealing hundreds of millions of dollars from the royal family as

King Hassan II

lay dying. He then took out an advert in the Washington Post to warn the king: "For my defence, and the defence of those close to me, I have prepared a dossier of information which would be damaging to your reputation around the world."

The old "If I'm killed, the dossier will be released" ploy. That worked well, didn't it?

Since then Mandari had faced a string of fraud-related accusations but consistently managed to avoid conviction. In his last interview, Mandari again threatened the Moroccan royal family with damaging disclosures. He also claimed to be the illegitimate son of the current king's father and a palace aide, Farida Cherkaoui.

Farida, a sultry wench concubine aide, a comfort to the ailing king.

It is thought that Ms Cherkaoui facilitated Mandari's entry into palace circles and when it became clear that the king was dying, he conspired to make as much as he could while his influence remained. He found not just cash, but, he claimed, personal material that would have embarrassed the royal family. After the succession of King Hassan's son, Mohammed VI, rumours of Mandari's dossier surfaced regularly.

Perhaps Mohammed got tired of being threatened, or he found out who was holding the dossier and made him a offer.

In 2003, while possessing a handgun after two attempts on his life, he was arrested for attempting to blackmail

Othman Benjelloun

, the president of the Moroccan Bank of Foreign Commerce. He was released last July and gave his last interview to the Journal. Again he threatened the Moroccan king with damaging disclosures. And he talked of further scandal in France. "I know all the French ministers," he said. "I know

Chirac

very well. I called [the interior minister]

Dominique de Villepin

, but he had been told not to talk to me. I know lots of things about other politicians too."

Perhaps you should have kept your mouth shut about that.
Posted by: Steve || 08/16/2004 11:35:35 AM || Comments || Link || E-Mail|| [274 views] Top|| File under:
Iraq-Jordan
Cool Tech: GPS-guided cargo chutes
CAMP KOREAN VILLAGE, Iraq(Aug. 16, 2004) -- Steering themselves from nearly two miles high to within less than 200 meters of their target, the Marine Corps' two newest skydivers made their first combat zone landing Aug. 9, 2004, near here.

The jumpers, however, are machines. Smart machines.

Programmed with the drop zone's coordinates, guided by the Global Positioning System, and maneuvered by motor-tugged lines, the Sherpa units each sat atop a pallet of rations for Marines here, riding them to Earth and ushering in the future of cargo delivery by air.
Continued on Page 49
Posted by: Chuck Simmins || 08/16/2004 10:21:56 AM || Comments || Link || E-Mail|| [285 views] Top|| File under:
Another (last?) chance for Tater
EFL...


30 minutes ago

[near as I can figure it this would be about 700am EDT today],

Hussain Al-Sadr, a moderate cleric and at the same time Muqtada's cousin

[I think 3rd cousin]

attended the Iraqi National Conference after he news that he visited Najaf yesterday. The conference is having large coverage by Iraqi and Arab media (except poor Al Jazeera as they have no reporter on the ground)

In his words, Hussain stressed that there's no place for armed militias in the new Iraq but there's always a chance for everyone to participate in the political process.

He called Muqtada and his men to drop their weapons, leave the holy shrine and disband the Mehdi Army adding that guarantees can be provided by the government that there will be no consequences or penalties waiting for them after they evacuate the shrine.

He called the attendants to send a delegation of at least a hundred members to head to Najaf and tell Muqtada about this proposal and escort him out of the shrine.
There was immediately a vote and the majority agreed on this initiative, so it's expected that the following steps will take steps in a short time, probably later today.


the writer goes on to predict that Sadr will refuse to leave Najaf and a final battle will have to be waged anyway
Posted by: mhw || 08/16/2004 8:32:30 AM || Comments || Link || E-Mail|| [274 views] Top|| File under:
Israel-Palestine
Hunger Strike BBQ
Hershel Shimonicher
Hometown: Brooklyn, NY
Title: Hunger Strike BBQ
Comment: So the thing to do now, is in [a] few days, when the terrorists are good and hungry, get as close to the prisons as possible and cook hotdogs and steaks over charcoal. Let the smells waft into their cells and drive them crazy.

My kinda guy.
Posted by: Zenster || 08/16/2004 4:51:04 AM || Comments || Link || E-Mail|| [293 views] Top|| File under:
Iraq-Jordan
Shadow of evil looming over Najaf
The shadow of evil is looming over Najaf as U.S. forces backed by the interim government resumed their attack on the city on Sunday and repeatedly desecrated the holy shrine of Imam Ali (AS), the first Imam of Shiite Muslims. It is surprising that these attacks have been approved and supported by the Iraqi interim government. A brief look at recent developments in Iraq shows that the U.S. animosity towards Shiites becomes more evident day by day.


Not toward Shiites. Toward Tater.

You mean they're not one and the same?

Such cruelties against Shiites were committed under Saddam Hussein, the toppled Iraqi dictator. The U.S. and its lackey within the interim government should know that the sentiments of Shiites are like gunpowder that, if torched, will burn everything.


Oh, the seething will commence, just you wait.

Mortar and tank blasts, punctuated by machine-gun fire, reverberated across Najaf's historic heart just a day after the interim government vowed to return to the offensive against the militiamen of leader Moqtada Sadr. Truce talks broke down between the Iraqi government and the militia, provoking an outcry at a national conference held in Baghdad. Smoke rose from the direction of the city's vast cemetery, north of the holy shrine of Imam Ali (AS), which has been a militia stronghold since a spring uprising against foreign troops. An AFP correspondent saw U.S. tanks parked 200 meters (yards) from the shrine with armed U.S. marines heading towards the Old City. Earlier, the police chief ordered journalists to leave Najaf while militia commanders vowed to resist any new U.S.-led onslaught. "I received orders from the interior minister who demands that all local, Arab and foreign journalists leave the hotel and city within two hours," General Ghaleb al-Jazairi told reporters at 10:00 am.
Posted by: Fred || 08/16/2004 12:19:08 AM || Comments || Link || E-Mail|| [243 views] Top|| File under:
2 visions of Iraq fighting for control
Vision One: With explosions outside rattling the windows, some 1,300 Iraqi delegates gathered Sunday in a Baghdad convention center for a three-day conference intended to resume the nation's fitful march toward a secular democracy.
Vision Two: At the same time, some 85 miles to the south, Shiite militiamen in Najaf fought to defend cleric Moqtada al-Sadr, who envisions a nation run similarly to the theocracy of neighboring Iran.



Consultation of crystal balls, tea leaves, goat entrails to be:


Continued on Page 49
Posted by: Dan Darling || 08/16/2004 12:09:00 AM || Comments || Link || E-Mail|| [291 views] Top|| File under:
Who's in the News
60
[untagged]
Bookmark
E-Mail Me
The Classics
The O Club
Rantburg Store
The Bloids
The Never-ending Story
Thugburg
Gulf War I
The Way We Were
Bio
Merry-Go-Blog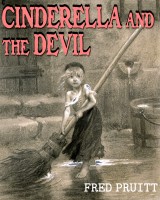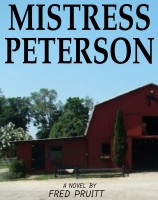 On Sale now!


A multi-volume chronology and reference guide set detailing three years of the Mexican Drug War between 2010 and 2012.

Rantburg.com and borderlandbeat.com correspondent and author Chris Covert presents his first non-fiction work detailing the drug and gang related violence in Mexico.

Chris gives us Mexican press dispatches of drug and gang war violence over three years, presented in a multi volume set intended to chronicle the death, violence and mayhem which has dominated Mexico for six years.
Click here for more information


Meet the Mods
In no particular order...


Steve White
Seafarious
Pappy
lotp
Scooter McGruder
john frum
tu3031
badanov
sherry
ryuge
GolfBravoUSMC
Bright Pebbles
trailing wife
Gloria
Fred
Besoeker
Glenmore
Frank G
3dc
Skidmark
Alaska Paul



Better than the average link...



Rantburg was assembled from recycled algorithms in the United States of America. No trees were destroyed in the production of this weblog. We did hurt some, though. Sorry.
18.234.97.53