Arabia
British embassy in Yemen closed due to terror alert
Britain's embassy in Yemen has been shut amid worries about security, the Foreign Office has said. A statement on the FO's website said the embassy was closed in response to "specific security concerns". Reuters reports that specific information had been received that a terror attack was "in the final stages of planning". The Foreign Office website said: "We are concerned that terrorist attacks in Saudi Arabia during 2004 could inspire extremists located in neighbouring countries to carry out similar attacks." The impoverished country, the ancestral home of al-Qaeda leader Osama bin Laden, has co-operated closely with the US-led "war on terror" and has arrested hundreds of al-Qaeda suspects since the 11 September 2001 attacks.

Statement from the Foreign Office:


We advise against all travel to the area around Saada in northern Yemen.

The Yemen Tourist Police discourage individual travel outside Sana'a and require all such travellers to apply for permission.

There is a high threat from terrorism. As at 30 December, there is specific information that terrorists are in the final stages of planning attacks against British targets and other Western interests in Yemen. You should be particularly vigilant in places frequented by foreigners, such as hotels. This advice will be kept under review.

We strongly recommend that you obtain comprehensive travel and medical insurance before travelling.

The British Embassy was closed on 5 January in response to specific security concerns.


In other Foreign Office news today:


At the launch of the British Hajj Delegation at the Islamic Cultural Centre in Regents Park, British Minister Mike O'Brien today said:

'The Hajj Delegation, now in its sixth year, is an excellent example of the way the Foreign Office has worked successfully in partnership with the Muslim community in this country. And it underlines our commitment to delivering truly excellent public services. No other mainly non- Muslim country provides such a service, and we are proud of that. And over the last six years the delegation has really proved its usefulness to thousands of British pilgrims.'

Mike O'Brien added that he wanted to pay tribute to the wider British public and the Muslim community who have been raising money in mosques and community centres across the country, for those affected by the tsunami in South East Asia. He paid tribute to the generosity of the heart demonstrated by British Muslims.

Posted by: Seafarious || 01/05/2005 4:01:42 PM || Comments || Link || E-Mail|| [275 views] Top|| File under:
Kuwaitis planned to hit US troops during training
Kuwaiti military personnel detained last week for plotting attacks against US troops had planned to strike during joint exercises, a security source said Tuesday. Security sources said Monday Kuwait was interrogating up to eight Kuwaiti soldiers and senior officers, along with several non-Kuwaitis, over suspected links to the plot in a country, which is a staunch US ally. Several weeks earlier, the United States had warned Americans living in the tiny Gulf state that militants were possibly preparing attacks. "The group had intentions to attack foreign forces during training with the Kuwaiti army," the source said. "They are now being interrogated by military intelligence." Army Chief of Staff, Yousef Abdelrazzak al-Mulla, told Reuters military intelligence officials were questioning "no more than five soldiers."

"If any have proven links to the case then they will be referred to a martial court," he said, adding those released had resumed their duties. US embassy spokesman Mark Stroh told Reuters: "We are aware of the arrests and have been in close touch with the Kuwaiti authorities." Kuwait has been cracking down on Islamic militants opposed to the presence of US forces in the country. Diplomats say sympathy for Saudi-born al Qaeda leader Osama bin Laden is on the rise among Kuwaiti youth.
Posted by: Dan Darling || 01/05/2005 12:06:23 AM || Comments || Link || E-Mail|| [295 views] Top|| File under:
Britain
Blair names new counter-terrorism coordinator
British Prime Minister Tony Blair on Tuesday appointed a veteran government insider as his new coordinator for counter-terrorism and security issues. Blair's office said Bill Jeffrey, who has worked closely with British intelligence and dealt with security matters, will take up the post of Security and Intelligence Co-Ordinator and Permanent Secretary in the Cabinet Office.
Posted by: Fred || 01/05/2005 00:00:00 || Comments || Link || E-Mail|| [268 views] Top|| File under:
Home Front: WoT
Feds search for Middle Eastern man who tried to buy ammonium nitrate
WASHINGTON (AP) Federal authorities searched Wednesday for a man using a Middle Eastern name and possibly bogus construction credentials to try to purchase large quantities of an explosive ingredient used by Timothy McVeigh to blow up the Oklahoma City federal building. The Bureau of Alcohol, Tobacco, Firearms and Explosives said there was no indication that terrorism was involved, but the agency was still checking information that came from a company in Canada that reported the attempted purchase as suspicious. ATF was asking the fertilizer and explosives industries to help locate the man and to report any suspicious inquiries for the fertilizer chemical ammonium nitrate, which is used to make so-called fertilizer bombs.

''We're still running down leads. But we thought it would be prudent putting out an advisory to the fertilizer industry,'' said Tom Mangin, an ATF agent in Phoenix, where the investigation is centered. The suspect also made several Internet e-mail inquiries to vendors seeking to buy between 500 to 1,000 metric tons of the explosive a quantity larger than McVeigh used to bomb the Oklahoma City federal building in April 1995 but smaller than amounts companies typically might buy in bulk for construction, explosives or farm work. McVeigh used a combination of ammonium nitrate and fuel oil with a detonation cord to make his bomb that killed more than 160 people.

The International Society of Explosives Engineers, based in Cleveland, sent an e-mail Wednesday alerting its members and asking them to call ATF in Phoenix to report any suspicious activity. ''ATF has recently been made aware of a suspicious attempt by an individual to purchase mass quantities of ammonium nitrate, specifically between 500 to 1,000 metric tons,'' the alert said. ''This individual, who uses a Middle Eastern name, purports to be a representative of a construction corporation. However, indications are that this is most likely false. ''The individual has previously made contact with other industry members via e-mail seeking the large amounts of 'fertilizer grade' ammonium nitrate,'' the alert said.

Interesting he's using a Middle Eastern name. Either on the level, or stupid.

Ammonium nitrate has been linked to several recent terror plots. Less than a year ago, Homeland Security officials put out a warning about unsubstantiated intelligence suggesting that al-Qaida or like terrorists might try to smuggle ammonium nitrate bombs aboard public transportation venues such as trains, subways or buses. Jordanian authorities alleged in an indictment last summer that Iraqi insurgency leader Abu-Musab al-Zarqawi, backed by al-Qaida, financed a plot for suicide bombers armed with chemicals for an ammonium nitrate bomb to try to attack the country's intelligence agency building.

And in Chicago, a disgruntled ex-con was charged with plotting to blow up the federal courthouse in downtown after he was arrested during a sting with a pickup truck containing 1,500 pounds of fertilizer he thought was ammonium nitrate. Prosecutors allege he planned to sell the chemical to terrorists.
Posted by: Steve || 01/05/2005 4:45:38 PM || Comments || Link || E-Mail|| [284 views] Top|| File under:
Man Charged Under Patriot Act for Laser
NEWARK, N.J. (AP) - Federal authorities Tuesday used the Patriot Act to charge a man with pointing a laser beam at an airplane overhead and temporarily blinding the pilot and co-pilot. The FBI acknowledged the incident had no connection to terrorism but called David Banach's actions "foolhardy and negligent."


I'm torn. I want terrorism punished, but this isn't terrorism, the guy is a slack-jawed mope. We already have laws on the books for stoopidity.

Banach, 38, of Parsippany admitted to federal agents that he pointed the light beam at a jet and a helicopter over his home near Teterboro Airport last week, authorities said. Initially, he claimed his daughter aimed the device at the helicopter, they said.


What a great dad, letting his little angel take the fall for him.

He is the first person arrested after a recent rash of reports around the nation of laser beams hitting airplanes. Banach was charged only in connection with the jet. He was accused of interfering with the operator of a mass transportation vehicle and making false statements to the FBI, and was released on $100,000 bail. He could get up to 25 years in prison and fines of up to $500,000.

Banach's lawyer, Gina Mendola-Longarzo, said her client was simply using the hand-held device to look at stars with his daughter on the family's deck.


How exactly do you look at a star with a laser?

She said Banach bought the device on the Internet for $100 for his job testing fiber-optic cable. "He wasn't trying to harm any person, any aircraft or anything like that," she said.


"I wuz jus' bein' stoopid, yer Honor. Can I go now?"

The jet, a chartered Cessna Citation, was coming in for a landing last Wednesday with six people aboard when a green light beam struck the windshield three times at about 3,000 feet, according to court documents. The flash temporarily blinded both the pilot and co-pilot, but they were later able to land the plane safely, authorities said. "Not only was the safety of the pilot and passengers placed in jeopardy by Banach's actions, so were countless innocent civilians on the ground in this densely populated area," said Joseph Billy, agent in charge of the FBI's Newark bureau.

Then, on Friday, a helicopter carrying Port Authority detectives was hit by a laser beam as its crew surveyed the area to try to pinpoint the origin of the original beam.

According to the FBI, the Patriot Act does not describe helicopters as "mass transportation vehicles." As for why Banach was not charged with some other offense over the helicopter incident, Michael Drewniak, a spokesman for the U.S. attorney's office, did not immediately return calls for comment. A few hours after the helicopter was hit by the laser, FBI agents canvassed Banach's neighborhood, trying to find the source of the beams.
Posted by: Steve White || 01/05/2005 1:27:59 AM || Comments || Link || E-Mail|| [502 views] Top|| File under:
Trial of Muslim Briton begins in US
A jury was picked on Tuesday in the case of Hemant Lakhani, a British businessman arrested in August 2003 in an FBI sting operation for trying to sell missiles to militants intent on downing airliners.


"Guilty! Bailiff, shoot him! Next case!"

"Hey is that a new judge? And why's he wearing a kangaroo costume?"

The arrest of the 69-year-old Briton born in India is expected to be trumpeted by US officials in opening arguments as a victory in the war against terrorism with defence lawyers deriding the case as entrapment. Lakhani was arrested after a two-year international sting operation and faces charges including attempting to provide material support to terrorists, unlawful arms sales and money laundering. Lakhani, who has pleaded not guilty and has been held in jail since his arrest, faces 25 years if convicted in the federal trial before US District Judge Katharine Hayden, officials said.
Posted by: Fred || 01/05/2005 00:00:00 || Comments || Link || E-Mail|| [267 views] Top|| File under:
American Author of book on Islam Threatened with death
It is possible the Author of "prophet of doom" is faking the death threat to increase sales of his book or It may actually be a death threat. See below
From: "THE JEALOUS MUSLIM GROUP THE JEALOUS MUSLIM GROUP" [email altered]

To: prophetofdoom.net

Subject: To Craig Directly

Date: Mon, 03 Jan 2005 15:12:10 +0000

from: **THE JEALOUS MUSLIM GROUP**

Craig winn you ignorant & lier authour...how dare you write that false book??? you will regret for all what u said about Islam & the last messenger of god the master of the mankind...

***So you have to choose one from two options:
1)To take your book (Prophet of Doom : Islam's Terrorist Dogma in Muhammad's Own Words) out of circulation & to close your website & to apologize officialy for the prophet Muhammad peace upon him & for islam..

2)Or you will be killed suddenly & in an unexpected way(we know where do you live)

***Imprtant Notice:
*This is a SERIOUS message proceeded from THE JEALOUS MUSLIM GROUP.
*You have only 6 days(from 4.jan to 10.jan 2005) to choose the first option or we will consider you chosen the second option & then you just have to get ready for a kill at every moment...
*If you choose the first option you must send us an email to inform us about the details of stopping the book & your apologize.
*You may send us any email during the 6 days.

**THE JEALOUS MUSLIM GROUP**
secrone@xxx.com
3/january/2005
Sounds like it was written in crayon, with poorly-drawn skulls and crossbones, but you never know...
Posted by: mhw || 01/05/2005 8:14:59 PM || Comments || Link || E-Mail|| [281 views] Top|| File under:
Iraq-Jordan
Military Shuts Down Iraq Based Blogger
A military doctor Maj. Michael Cohen (a doctor with the 67th Combat Support Hospital unit) who is presently serving in Iraq says he was forced to shut down his blog 67cshdocs. According to his website the reason he was ordered to do so was that the information found on the site violated Army regulations. Cohen had provided a detailed chronicle of the bloody aftermath of the Dec. 21 mess-hall homicide bombing in Mosul that killed 22. Military blogs have sprouted up throughout the War on Terror and have generally provided a much better account of the war than anything found in traditional media. Such access however is made possible to anyone who owns a computer and that could now possibly include insurgents trying to decipher information on day to day activities and movements of troops.
"Sometimes a blog might contain subtle nuances from which you can put together a complete picture of our operations, which insurgents can use to attack us," said Lt. Col. Steven Boylan.

It's called OPSEC. Doc Choen seems to have crossed the line revealing Essential Elements of Friendly Information (EEFI).

He also added that he was not aware of any bloggers currently facing court martial or discipline. "We don't want to impinge upon somebody's free speech. We're out here defending that. But it can cross a line," said Boylan.

Like they used to say; "Loose Lips Sink Ships"
Posted by: Radio Guy || 01/05/2005 10:32 || Comments || Link || E-Mail|| [308 views] Top|| File under:
Afghanistan/South Asia
Five dead in Taleban attack in Afghanistan
KABUL - Four suspected Taleban insurgents and one government soldier died in an attack on a government office in southeastern Afghanistan, an official said on Wednesday.
Militants from the ousted regime struck at the headquarters of Atghar district in Zabul province, about 340 kilometers (212 miles) southeast of Kabul, on Friday. The group of 22 Taleban had previously regrouped in the city of Quetta, over the border in southwestern Pakistan, provincial governor Khial Mohammed Hussaini told AFP. "The fighting went on for three hours and after leaving four dead the militants fled to the mountains," he said.

UPDATE: Gov. Khial Mohammed identified the Taleban commander killed in the latest battle as Abdul Razzak and said he had organized many operations in the province, which has been a focus of resistance against government and US forces. He said it was not the man of the same name who served as interior minister under the former Taleban government and is believed to have taken refuge in neighboring Pakistan after the hardline movement's ouster three years ago.

The clash began when militants attacked the mayor's office in the Atghar district of Zabul, close to the Pakistani border, on Monday morning. Militia soldiers guarding the office shot dead four suspected Taleban, including Razzak, while one soldier also died, Mohammed said. The rebels withdrew before US forces arrived at the scene, leaving behind the bodies of the victims as well as assault rifles, machine-guns and grenades, the governor said.

"Curly toed slippers, don't fail me now!"

A US military spokeswoman said she had no information about the incident.
Posted by: Steve || 01/05/2005 11:26:37 AM || Comments || Link || E-Mail|| [282 views] Top|| File under:
Indian troops kill top rebel commander in Kashmir
SRINAGAR, India - Indian troops battling a 15-year-old insurgency in Kashmir Wednesday shot dead a top commander of a hardline militant group, while six people were injured in a grenade blast, police said.
The commander Abu Assadullah, alias Janbaz, was killed during an encounter that lasted 21 hours in the village of Batkote, in northern Kupwara district. Police said the dead commander was an ally of the hardline militant group Lashkar-e-Taiba which wants Kashmir to secede from India and join with neighbouring Pakistan. "Janbaz is a Pakistani national," a police spokesman said. Lashkar has been in the forefront of launching suicide attacks in Kashmir, since the group launched first such assaults on July 13, 1999.

Separately, a raid on a rebel hideout in northern Baramulla district led to Indian troops recovering 123 grenades and 24 land and anti-personnel mines, besides explosives and other arms and ammunition, police said. In the summer capital Srinagar, four civilians and two policemen were injured in a grenade attack by suspected militants Wednesday evening, a police spokesman said.
Also in Srinagar police prevented separatists from handing over a memorandum to a small UN office in Kashmir, police and witnesses said. "The memorandum was to urge the UN to implement UN Security Council resolutions on Kashmir passed on January 5, 1948," an activists from hardline faction of region's main separatist alliance said.
Posted by: Steve || 01/05/2005 11:15:51 AM || Comments || Link || E-Mail|| [278 views] Top|| File under:
Reminder: RSVP for Rant-a-Palooza Jan. 22, Washington DC
The Rantburg editorial staff is pleased to invite the Rantburg community to the Inaugural Rant-a-Palooza!

Date: Saturday, January 22
Time: 1 p.m. 'til last call
Where: Chinatown, downtown Washington DC. Exact name of watering hole to be provided later.
Metro: Chinatown-Gallery Place on Red/Yellow/Green lines

We'll raise a glass to "four more years of tax cuts and dead terrorists." Then we'll raise a glass to the best damn website in the Blogosphere. After that, it's up to you!

Fred, myself, and Dan Darling will be attending. The Army of Steve sends its regrets; they are too busy airlifting relief supplies and Rantburg posts into Aceh province.

Please email me at seafarious@yahoo.com to let me know if you're coming, or leave a note in comments. If you want to come in from out of town, let me know.

Thanks and we are looking forward to meeting you!
Posted by: Seafarious || 01/05/2005 10:48:18 AM || Comments || Link || E-Mail|| [279 views] Top|| File under:
Iraq-Jordan
Gunmen Kill Official of Iraq's Main Sunni Party
Gunmen have killed a senior official of Iraq's main Sunni Muslim party, which last month withdrew from the Jan. 30 election race it wants postponed, the Iraqi Islamic Party said Wednesday.

Omar Mahmoud Abdallah

, a cleric who has written a number of books on Islam, was snatched from his pharmacy in the northern city of Mosul and killed Tuesday. "The Iraqi Islamic Party condemns this crime," it said in a statement. An Iraqi Islamic Party official said Abdullah was shot in the head after he was kidnapped Tuesday. Insurgents have targeted mostly election officials and politicians in a bid to undermine the polls. The violence has prompted calls for a delay in the election. The Iraqi Islamic Party pulled out of the January poll fearing persistent bloodshed would deter Iraqis in the Sunni north and west from casting their ballots, skewing the outcome and undermining its credibility. Iraq's 60-percent Shi'ite majority, oppressed under Saddam Hussein, is keen that elections expected to cement their increased political power, take place on time. While the Iraqi Islamic Party has withdrawn from the January poll, it remains a firm supporter of the transition to democracy in Iraq. The Iraqi Islamic Party was represented on the defunct Governing Council appointed by Washington immediately after the war and has members in the National Council set up in August. But the party later withdrew a minister from Iraq's interim government to protest against U.S.-led attacks on Sunni cities aimed at crushing an insurgency that has raged there for months.
Posted by: Steve || 01/05/2005 10:32:35 AM || Comments || Link || E-Mail|| [283 views] Top|| File under:
Afghanistan/South Asia
BDR soldier dies in gun-battle with terrorists in Rangamati
A paramilitary soldier was died in a gun-fight with terrorists at Shijak Kachu Chhari village under the frontier Baghai Chhari upaizla of the Rangamati Hill District yesterday (Monday). According to locals and different security source, on day of incident, a team of Bangladesh Rifles (BDR) led by subeder Shah Jamal from Kachu Chhari camp were going to Kachu Chhari village for patrolling in their regular duty. Then a group of terrorists who were ambushed there with heavy firearms and suddenly sprayed bullets at them (BDR) leaving a solider namely Shah Jahan (45) No. 43583 died on the spot. His village home in Shaila Kupa of Jhinaidah district. The BDR men also strictly encountered by gun shots. During the half an hour long gunfight, about 200 gun shots were traded between the BDR and terrorists. At one stage, the terrorists instantly run away from the scene. His body was sent in his village home today (Tuesday) from Chittagong Combined Military Hospital, BDR said.

Now, army and paramilitary men jointly going on combing operation in the suspicious areas in the inaccessible Kachu Chhari village. But the joint forces failed to nab any of the terrorists till the time of filing of this report today (Tuesday) at 8.30 p.m., sources added. On the contrary, on this day, a fierce gun battle was erupted between the rival group of propeace Parbattya Chattagram Jana Sanghati Samity (PCJSS) and anti-peace treaty United People Democratic Front (UPDF) in the frontier Shijak areas of this upazila. But no casualities reported from the place of occurrence, sources said. Local suspected that several activists of the both groups may be injuned in the hour-long gun-fight. Both the groups used sophisticated arms in the dreadful fire fight, they added. At present, tension is prevailing in the respective areas after the incident.
Posted by: Steve || 01/05/2005 9:51:13 AM || Comments || Link || E-Mail|| [275 views] Top|| File under:
Africa: North
18 dead in ambush of Algerian security patrol
Islamic extremists killed 18 people in an ambush of an army convoy south of the capital Algiers. The L'Expression newspaper said some 50 extremists used a bomb to blow up the convoy and then raked it with machine-gun fire, killing 13 soldiers and five civilians who were travelling with them. The attack took place in the early hours of Monday in a remote area in the region of Biskra, some 420 kilometers (260 miles) south of the capital, the paper said Wednesday. Some of the soldiers were able to fire back, reportedly injuring some of the assailants. The paper said the rebels, said to be from Algeria's extremist Salafist Group for Preaching and Combat (GSPC), were later surrounded by security forces. The attack was the deadliest in Algeria since 16 people were murdered more than three months ago in the region of Medea, also south of Algiers.


What happened when they were surrounded by security forces?

The GSPC has become the principal extremist group in Algeria's Islamist rebellion that has left some 150,000 people dead since 1992. It was allegedly founded on the instructions of Al-Qaeda leader Osama bin Laden. The group was linked to the kidnapping last year of 32 European tourists, mosts of them Germans, in southern Algeria. One group was freed in a raid by Algerian soldiers, but the other was forced to trek across the desert into Mali, before they were eventually released, allegedly in exchange for a ransom. One of the hostages, a German woman, died in captivity. Observers believe the GSPC group responsible for Monday's attack was backed by militants from other regions and is headed by Mokhtar Belmokhtar, who security forces say recently returned to Algeria after going into hiding in neighboring Mali.

L'Expression newspaper said that following the arrest in October of the radical group's number two leader, Amari Saifi, who was handed over by Libya, Belmokhtar has rallied hardline members of the GSPC who have managed to survive in the south of the country thanks to contraband and drug traffickers. According to authorities the GSPC has between 300 and 500 members. The GSPC has become the only organized extremist group still operating in the country following the demise of the Armed Islamic Group (GIA), once considered the deadliest radical movement fighting secular authorities.
Posted by: Steve || 01/05/2005 9:34:52 AM || Comments || Link || E-Mail|| [278 views] Top|| File under:
Afghanistan/South Asia
Nepal Soldiers Raid Rebels, Killing 30
Soldiers backed by helicopters raided a communist rebel hideout in the forests of western Nepal, killing at least 30 guerrillas Wednesday and foiling a planned attack on an army base, officials said. Tipped that the rebels were meeting, the soldiers moved on the guerrilla camp in the Mashuriya forests near Banchet village, about 375 miles west of the capital, Katmandu. Brig. Gen. Rajendra Thapa, who heads the army operation in west Nepal, said authorities believed the rebels were about to attack a nearby army base. The fighting lasted five hours. At least seven soldiers were injured, two of them seriously. Thapa said soldiers recovered the bodies of 30 rebels and believe more were killed. The guerillas often remove their dead to keep soldiers from identifying them.
Posted by: Steve || 01/05/2005 9:32:25 AM || Comments || Link || E-Mail|| [279 views] Top|| File under:
Iraq-Jordan
Iraq violence round-up
Gunmen killed Baghdad's governor in Iraq's highest-profile assassination in eight months and a suicide bomber killed 11 people at a police checkpoint on Tuesday in an escalating campaign to wreck the Jan. 30 election.

The shooting of Governor Ali al-Haidri in a roadside ambush showed insurgents' power to strike at the heart of the governing class, raising fresh doubts as to whether security forces can protect politicians and voters as the ballot draws near.

A group led by al Qaeda ally Abu Musab al-Zarqawi, behind most of the bloodiest attacks since the U.S.-led invasion in 2003, claimed responsibility for the assassination, saying its fighters had struck down a "tyrant and American agent." The group said it was also behind the suicide bombing.

Insurgents also killed three U.S. soldiers in a roadside bomb attack in Baghdad; another soldier in a bomb blast in Balad north of the capital; and an American Marine in western Iraq.

In a fresh sign of political divisions over the election, Iraq's president urged the United Nations to look into whether the country should hold the polls as scheduled even though other officials have vowed to stick to the timetable.

Haidri's assassination took place hours after a bomber rammed a fuel truck into a roadblock near Baghdad's Green Zone, home to the Iraqi government and the U.S. and British embassies. The vehicle went up in a giant fireball that rocked the capital.

The blast killed eight police commandos and three civilians and wounded 60 people, bringing fresh scenes of bloodshed to Baghdad's streets a day after 17 security men died in a string of ambushes and explosions across the country.

"A lion from the martyrs' brigade of the Qaeda Organization for Holy War in Iraq attacked a security headquarters in Baghdad's Qadissiya area, causing many casualties," said a statement posted on an Islamist Web site.

The attacks were the latest in a drive by Sunni insurgents trying to force out U.S.-led forces, cripple the American-backed interim government and scare voters away from the polls. Iraqi leaders say guerrillas also want to provoke sectarian civil war.

Voicing sadness at Haidri's assassination, Secretary of State Colin Powell said: "It once again shows that there are murderers and terrorists and former regime elements in Iraq that don't want to see an election.

"They want to go back to the tyranny of the Saddam Hussein regime and that is not going to happen," he told a news conference in Thailand.

Haidri and one of his bodyguards were killed when gunmen opened fire on his car in western Baghdad, police sources said. He was the most senior official assassinated in the city since the head of the then Governing Council was killed last May.

Tuesday's powerful explosion hit a roadblock near the police commando headquarters on the outskirts of the Green Zone.

The choice of targets again showed the vulnerability of Iraq's new security branches, which have gained a reputation for ineffectiveness even as they undergo crash training to take over eventually from American-led forces.

A roadside bomb blew up near a convoy of American four-wheel drive vehicles near the northern town of Baquba, killing three National Guards in an escort vehicle, police said.

Four security contractors, three Britons and an American, were killed Monday in a bombing in Baghdad, a Western diplomat said.

Adding his voice to a renewed push for a possible delay in this month's ballot, Iraqi President Ghazi al-Yawar, a Sunni politician, said the election would fail if a raging insurgency kept a significant number of Iraqis away from voting stations.

"On a logical basis, there are signs that it will be a tough call to hold the election," he told Reuters.
Posted by: Dan Darling || 01/05/2005 12:04:53 AM || Comments || Link || E-Mail|| [284 views] Top|| File under:
Africa: North
Algeria celebrates the end of the GIA
Algeria's government has announced that the killing of the head of the radical insurgent Armed Islamic Group (GIA) has led to the "almost total collapse" of the country's deadliest extremist force fighting secular authorities. The killing of Rachid Abu Tourab by close aides in July was only announced on Monday by the Interior Ministry, which added in a statement that action by the security forces had reduced the GIA to no more than "about 30 terrorists split into two groups ... (which) security forces continue to hunt down."


That'd be the Real GIA and the Provisional GIA, I guess...

One group is in the Thala Acha mountains, near the garrison town of Blida, 50 kilometers south of Algiers, and the other at Kouacem, between the administrative districts of Chlef and Tissemsilt, 300 kilometers west of the capital, officials said. Algerian newspapers on Tuesday heralded "the end of the GIA" on their front pages. "We knew it was moribund, now it is pinned down, waiting only for the boneyard stockade," the Liberte daily newspaper summed up in an editorial.

The Interior Ministry said "the investigation is still under way and the dismantling of the residual networks of this terrorist organization is being pursued with strict respect for the laws of the republic." On Monday evening, Algerian television showed pictures of the two last chiefs of the GIA, including Nourredine Boudiafi, who was part of a group arrested in the capital by security forces in November. Hundreds of weapons seized in that operation were also shown. The death of Tourab, whose real name was Rachid Oukali and whose hard-line stance further split the GIA, was officially announced on Monday. Police had said Boudiafi was arrested in November and the other GIA leader, Chaabane Younef, was killed at Chlef on a date authorities have not released. Algerian police chief Ali Tounsi in mid-December estimated that somewhere between 300 and 500 Islamic extremists were still operating in Algeria and were "just waiting for a chance to surrender to the authorities."

"Neutralizing them completely will take a little more time," the police chief said, adding that Algeria's police force has more than doubled from 50,000 to 122,000 in the past decade. When the GSPC emerged in 1998, it was led by Hassan Hattab, now reported to be dead. Hattab's own successor was killed by aides in June and the movement is today headed by Abu Mossaab Abdelouadoud, whose real name is Abdelmalek Dourkdal.
Posted by: Dan Darling || 01/05/2005 12:11:05 AM || Comments || Link || E-Mail|| [825 views] Top|| File under:
Afghanistan/South Asia
PDP politician killed in Kashmir
Suspected militants shot dead an official from the ruling pro-India party in Kashmir, three days after India announced dates for municipal elections, police said Tuesday. Ghulam Rasool Khan, a government employee, was killed in the downtown area of Srinagar, a police spokesman said. "Khan was walking in a busy street when pistol-wielding gunmen shot at him," he said. Khan was an active member of ruling Peoples Democratic Party. Khan's murder was the first of a pro-India political worker after Indian authorities on Saturday announced that elections to civic bodies, the first in 25 years, would be held next month. Militants also hurled grenades at two security patrols in Srinagar, which exploded without causing casualties, police said.


So typical it's undeserving of comment anymore...

Meanwhile, Kashmiris on both sides of the Line of Control and all over the world will observe 'right of self-determination day' today. Rallies, gatherings and processions have been organised in all seven district headquarters of Azad Jammu and Kashmir. The rallies will call for India to grant Kashmiris the right of self-determination, as recognised by United Nations resolutions. agencies
Posted by: Fred || 01/05/2005 00:00:00 || Comments || Link || E-Mail|| [263 views] Top|| File under:
Doctor injured in attack
ISLAMABAD: Unidentified gunmen shot a well-known physician, Sharif Astori, in Rawal Town on Tuesday, leaving him critically injured, the spokesman of Poly Clinic Hospital said. The son of the injured doctor said his father had been shot twice. He said Dr Astori, who runs a private clinic in Rawal Town, had no enmities. He was also attacked two moths ago but escaped unhurt.


He may have no enmities, but he certainly has some enemies. Then again, it is Islamabad, named after the Religion of Peace, so I guess it's understandable...

Remind me to update my malpractice insurance ...
Posted by: Fred || 01/05/2005 00:00:00 || Comments || Link || E-Mail|| [250 views] Top|| File under:
2nd attack on Pakistani post on Afghan border
Tension on the Pakistani-Afghan border mounted with a second attack on a Pakistani security post in North Waziristan Agency in as many days prompting "appropriate response" from Pakistan's security forces. ISPR DG Major General Shaukat Sultan told Daily Times on Tuesday that there was unprovoked heavy fire from across the border from Afghanistan on Monday and Pakistani security forces gave a "befitting reply".

He said unidentified forces targeted a security post in the area where an unmanned US surveillance plane crashed on Sunday. The security forces were attacked when they were retrieving the spy plane's wreckage. One soldier died and three were injured in that attack. On Monday, Pakistani tribesmen told AFP the salvos might have caused a dozen casualties across the border in Afghanistan. Muhammad Ayub, the border security commander in Afghanistan's Khost province, said the Pakistanis started it. "Pakistani militia or army wanted to cross the border and enter Afghanistan so the local Afghan militia forces attacked the Pakistani militia. There were no reports of casualties," he said.
Posted by: Fred || 01/05/2005 00:00:00 || Comments || Link || E-Mail|| [266 views] Top|| File under:
Who's in the News
81
[untagged]
Bookmark
E-Mail Me
The Classics
The O Club
Rantburg Store
The Bloids
The Never-ending Story
Thugburg
Gulf War I
The Way We Were
Bio
Merry-Go-Blog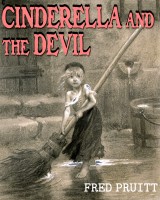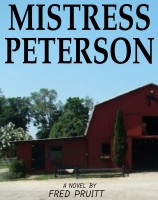 On Sale now!


A multi-volume chronology and reference guide set detailing three years of the Mexican Drug War between 2010 and 2012.

Rantburg.com and borderlandbeat.com correspondent and author Chris Covert presents his first non-fiction work detailing the drug and gang related violence in Mexico.

Chris gives us Mexican press dispatches of drug and gang war violence over three years, presented in a multi volume set intended to chronicle the death, violence and mayhem which has dominated Mexico for six years.
Click here for more information


Meet the Mods
In no particular order...


Steve White
Seafarious
Pappy
lotp
Scooter McGruder
john frum
tu3031
badanov
sherry
ryuge
GolfBravoUSMC
Bright Pebbles
trailing wife
Gloria
Fred
Besoeker
Glenmore
Frank G
3dc
Skidmark
Alaska Paul



Better than the average link...



Rantburg was assembled from recycled algorithms in the United States of America. No trees were destroyed in the production of this weblog. We did hurt some, though. Sorry.
3.234.250.24