Caucasus/Russia/Central Asia
Russia nabs 25 Hizb-ut-Tahrir members
Nizhny Novgorod authorities have detained 11 men accused of being members of an extremist Islamic group that the Uzbek president claims inspired deadly attacks in Uzbekistan this year, officials said. The men, all age 25 or older, are accused of being members of Hizb-ut-Tahrir. The group, which originated in the Middle East and whose Arabic name means Party of Liberation, claims to disavow violence in its quest to create a worldwide Islamic state. It has been banned in Uzbekistan and Kyrgyzstan and since February 2003 in Russia, where it is branded a terrorist organization.

One of the suspects detained in Nizhny Novgorod by police and officers of the Federal Security Service, or FSB, is an Uzbek citizen, FSB officials said Friday, Itar-Tass reported. Some of the others are foreigners, Itar-Tass said. Authorities have opened a criminal case based on suspicion of terrorism, Itar-Tass quoted the FSB as saying, but it said officials were still trying to determine the intentions of the detainees and the location of any other Hizb-ut-Tahrir members. Interfax said they could face charges of instigating or aiding in terrorist crimes.
Continued on Page 49
Posted by: Dan Darling || 10/04/2004 1:13:57 AM || Comments || Link || E-Mail|| [309 views] Top|| File under:
Europe
Terror suspect linked to freed Utrecht family
Claims surfaced on Monday that a terrorist suspect detained in Utrecht over the weekend is related to the Moroccan family arrested there late last month on suspicion they were in possession of explosives.

What are the odds of that happening, 90 - 10?

A spokesperson for the public prosecutor's office said the 30-year-old man was arrested on Saturday night and he is being questioned about the alleged movement and possession of explosives.
He is allegedly a relative of the Moroccan family arrested on the night of 26 September in the Bucheliusstraat in the city. The father, mother and their 19-year-old son were arrested in a high profile police operation. But they were released several days later and are reportedly no longer under suspicion.

Key word being "reportedly"

The couple's 17-year-old son told news agency ANP on Monday that the 30-year-old man arrested on Saturday is his uncle. The man, who lives in Belgium, was visiting the family on Saturday and was arrested when he left the family home. The 17-year-old is confident his uncle will be proven innocent, newspaper De Telegraaf reported.

"He's as innocent as we are.."

The prosecution has refused to confirm the claims and has not revealed the nationality of the man. Despite this, prosecution has confirmed the man is not a resident of Utrecht, Dutch public news service NOS reported. A decision will be made this week whether the man will appear before a judge, the prosecution said on Sunday. Meanwhile, a Rotterdam judge extended the remand in custody of a terrorist suspect by 10 days on Friday. The 37-year-old man was arrested in Utrecht also on 26 September. The man is also suspected of transporting and possessing explosives and his arrests stems from the same investigation that netted Saturday's suspect. The Moroccan family was also arrested as part of the same investigation. No explosives have been found in the family's house or the 37-year-old's home, newspaper NRC reported.
Posted by: Steve || 10/04/2004 2:25:03 PM || Comments || Link || E-Mail|| [277 views] Top|| File under:
Alleged Leader of ETA Is Captured in France
The alleged political leader of the armed Basque separatist group ETA and his partner were arrested Sunday along with 19 other accused ETA members during a police sweep in southwestern France, Spanish authorities said. Calling the raid "historic," Spain's interior minister, Jose Antonio Alonso, said it had netted Mikel Albizu Iriarte, 43, who he said has run ETA since 1993.

Mikel Albizu Iriarte was arrested with 20 other suspects. Albizu's partner, Soledad Iparraguirre, 43, is accused of involvement in at least 14 murders and is considered by authorities to be the highest-ranking woman in ETA. She is also suspected of collecting, managing and distributing money the group raises through kidnappings and extortion of businesses. The couple, who appear on wanted posters in government buildings throughout Spain, were caught with their son in a house they used sporadically in the French town of Salies de Bearn, authorities said. The 19 other people arrested were described by authorities as part of the logistical support network for the outlawed group.

Continued on Page 49
Posted by: Steve White || 10/04/2004 12:00:58 AM || Comments || Link || E-Mail|| [698 views] Top|| File under:
French Perfidy Fails Again
Brief followup to a story we've been following, source: Debka.

A failed scheme by Chirac to free two French hostages in Iraqi hands while using them to upset US-Syrian military cooperation to seal border against infiltrators — key to coming Fallujah offensive. Scheme was foiled by last Thursday's US air strike against Iraqi Baath convoy that turned out to be secreting the two French journalists to Syria...


A lovely story full of spy novel intrigue and the French screwing up again--a happy ending.
Posted by: Anonymoose || 10/04/2004 12:00:37 AM || Comments || Link || E-Mail|| [268 views] Top|| File under:
Home Front: WoT
Alleged Shoebomb Conspirator Indicted
British terror suspect Sajid Badat has been charged with conspiracy and attempted murder in a U.S. indictment that links him to admitted "shoebomber" Richard Reid. The indictment was unsealed on Monday. The indictment, released at the U.S. Justice Department, alleges that Badat conspired to destroy an aircraft, conspired to commit homicide and attempted murder. Badat was arrested Nov. 27, 2003, in Gloucester, England, and has been held in a top security prison in Britain. He is set for trial there in February 2005 after pleading not guilty to an accusation of conspiring to place a potentially destructive device aboard an aircraft.

Reid, a follower of al Qaeda leader Osama bin Laden, was jailed for life in January 2003 in the United States after admitting to trying to blow up a transatlantic airliner using explosives hidden in his shoe. The indictment against Badat alleges he conspired with Reid to obtain shoebombs to attack American interests, "including, but not limited to bombing American aircraft in flight." Badat obtained his shoebombs in Afghanistan, the indictment said. The indictment noted that Badat's bombs were similar to those confiscated from Reid on Dec. 22, 2001, after Reid attempted to detonate custom-made explosives concealed in his shoes on an American Airlines Flight from Paris enroute to Miami. The plane was diverted to Boston and Reid was arrested there.
Posted by: Steve || 10/04/2004 4:01:07 PM || Comments || Link || E-Mail|| [281 views] Top|| File under:
Southeast Asia
Indonesian jugs Jakarta boom mastermind
Indonesian police have arrested the alleged mastermind of a blast that killed three people at a McDonald's restaurant in the South Sulawesi provincial capital of Makassar in late 2002, an officer has told media. Islamic militant Agung Hamid -- who may also have a tie to last month's bombing at the Australian embassy in Jakarta -- managed to evade a police hunt for almost two years before he was nabbed in the central Java city of Yogyakarta on Sunday, Antara national news agency reported on Monday. Hamid cursed the United States and clenched his fist in the air on Monday when he was about to be transported to Sulawesi island, Jakarta-based news radio station El Shinta said.

South Sulawesi police chief Saleh Saaf told reporters Hamid might also have played a role in the September 9, 2004 bombing in front of the Australian embassy that killed nine people. "Agung Hamid is also being investigated over suspicions of involvement in the bomb because, from our information, he has communicated with Azahari, the Malaysian who is accused of being the brain behind several terror bombings in Indonesia," Antara quoted Saaf as saying.
Posted by: Dan Darling || 10/04/2004 9:36:54 AM || Comments || Link || E-Mail|| [277 views] Top|| File under:
Down time...
Down time tonight was on the service provider end, not the server. Naturally, it had to fall while the debate was on. Sorry for the inconvenience...
Posted by: Fred || 10/04/2004 9:45:47 PM || Comments || Link || E-Mail|| [263 views] Top|| File under:
Iraq-Jordan
40 Foreign Fighters Said Captured in Iraq
Iraqi National Guard forces have captured 40 foreign fighters in Samarra since reclaiming the central city from insurgents in a two-day assault with U.S. troops last week, Defense Minister Hazem Shaalan said in remarks broadcast Monday. Speaking to the Dubai-based Al-Arabiya satellite news station, Shaalan said the captives included Egyptians, Sudanese and a Tunisian. "They were handed over to coalition forces and after they are interrogated they will be handed over again to Iraqi forces," he said.

But he said "many" insurgents managed to escape from the city. "We could have killed more, but we wanted to liberate the city," he said. "We will fight them if they don't come back to their senses." The minister said foreign fighters constituted "a dangerous link" to rebel operations taking place in Baghdad and other areas of the country. The countries of the foreign suspects want them to stand trial at home, but Iraqi courts will "take part in the investigation and the verdicts," Shaalan said without providing details.
Posted by: Fred || 10/04/2004 9:18:16 PM || Comments || Link || E-Mail|| [280 views] Top|| File under:
Isn't this cute?
Today's banner from Arab News. Notice the cute way the "11" forms a Star of David as it spins into view...

Posted by: Fred || 10/04/2004 7:37:25 PM || Comments || Link || E-Mail|| [273 views] Top|| File under:
Afghanistan/South Asia
Latest wave of al-Qaeda leaders are Pakistanis
After leaving university, Atta-ur Rehman traded his jeans and T-shirts for a beard and cap, his civil-service aspirations for a martyr's spot in heaven. He used to spend his time playing cricket, but he is now in a Pakistani jail facing a death sentence on terrorism charges. Mr. Rehman, along with nine other "comrades," is charged with carrying out a deadly June attack against a senior Pakistani Army general in Karachi. The general escaped narrowly but 10 people, including seven soldiers, were killed. Rehman's circle call themselves Jundullah (God's Army) and have close ties to Al Qaeda. Most are young, educated men, whom Rehman allegedly sent to training camps in Pakistan's remote tribal areas.

Continued on Page 49
Posted by: Dan Darling || 10/04/2004 4:03:29 PM || Comments || Link || E-Mail|| [316 views] Top|| File under:
Iraq-Jordan
Iraqi Sunnis threaten to start "great jihad"
The Islamic Theologians League of Iraq has threatened to declare "great jihad" in response to massive killings "perpetrated by the occupation troops in the cities of Falluja and Samarra." Muhammad Bashar al-Faydi, official representative of the League, said so at a press conference in Baghdad, the mass media reported on Monday. He described as massacre the combat operations, staged by the U.S. Air Force in those cities. He cited examples of unprovoked murder of children and old people. "Our impression today is that our creed and the very existence of the Iraqi nation are in jeopardy. The only thing left to us is to declare 'great jihad'," al-Faydi said.

New, improved "Great Jihad"! Now with more spittle!

The Islamic Theologians League of Iraq believes that severe repressions against the Iraqi population are aimed at "pacifying" the people during preparations for the elections, which are scheduled for early 2005. "Iraqis will not accept the results of the elections, the road to which is paved with sculls and flooded with blood," said Muhammad al-Faydi. The Islamic Theologians League regards as "absolutely wrong" the reliance on armed force, displayed by the military, and threatens that the use of armed force will not help resolve the existing problems. Moreover, it will bring about irreparable consequences.
Posted by: Steve || 10/04/2004 11:45:17 AM || Comments || Link || E-Mail|| [270 views] Top|| File under:
MARINES CAPTURE FOREIGN FIGHTERS IN AL ANBAR
Marines from Regimental Combat Team 7, 1st Marine Division, captured three foreign fighters Sept. 29, near Al Qaim. One Palestinian and two Syrians were taken into custody along with other local anti-Iraqi militants during the raid on a safe house near the Syrian border. In a related incident near Ar Ramadi Oct. 3, Soldiers from 2nd Brigade Combat Team, currently attached to the 1st Marine Division, discovered more than $350,000 in U.S. currency, more than $250,000 in U.S equivalent currency from 15 countries and several passports during a routine vehicle search.

Posted by: Steve || 10/04/2004 10:09:42 AM || Comments || Link || E-Mail|| [267 views] Top|| File under:
21 killed in Baghdad car boom
Insurgents exploded two car bombs at the gates of the main U.S.-Iraqi headquarters in Baghdad and near major hotels Monday, killing at least 21 people and wounding 96. In Fallujah, U.S. warplanes struck what the military called terror hideouts, killing 11, according to doctors who said women and children were among the dead.

The two car bombs ripped through central Baghdad streets about an hour apart. In the first explosion, a four-wheel-drive vehicle packed with explosives detonated outside the heavily fortified Green Zone, the seat of the U.S. Embassy and key Iraqi government offices, Interior Ministry spokesman Col. Adnan Abdul-Rahman said. Yarmouk Hospital received 15 bodies and 81 wounded from the explosion, said Sabah Aboud, the facility's chief registration official.

Continued on Page 49
Posted by: Dan Darling || 10/04/2004 9:41:32 AM || Comments || Link || E-Mail|| [301 views] Top|| File under:
Afghanistan/South Asia
4 hard boyz toes up in tribal areas
Pakistani troops on Monday killed four foreign militants believed linked to Al Qaeda after skirmishes in which five troops were injured near the Afghan border, the military said. "Four militants have been killed in an exchange of fire with security forces early Monday," military spokesman Major General Shaukat Sultan told AFP. "Security forces have captured two bodies of miscreants, while they saw miscreants dragging the two bodies while escaping. The miscreants killed are believed to be foreigners," he said, without giving their nationalities.
Posted by: Dan Darling || 10/04/2004 9:32:24 AM || Comments || Link || E-Mail|| [291 views] Top|| File under:
Iraq-Jordan
Abu Maysara al-Iraqi is Zarqawi's spokesman
He calls himself Abu Maysara al Iraqi, and he's a master at being everywhere and nowhere in the virtual world, constantly switching his online accounts and taking advantage of new technologies to issue his communiques to the world. American Internet sleuths know next to nothing about him, whether Abu Maysara is his real name, whether he's an Iraqi or even whether he's in Iraq. What is clear is that he is one of the most important sources of information from the country's insurgency, getting his message out through the Internet. His updates, terse and businesslike, are released several times a week on radical Islamic Web sites. Acting as a spokesman for Abu Musab al-Zarqawi, the most wanted guerrilla leader in Iraq, he variously reports attacks on U.S. soldiers and killings of hostages. His words and images reach millions of people when they open their newspapers, turn on their TVs or go online. "There's no way of stopping it anymore," said Evan Kohlmann, a counterterrorism consultant. "It's extremely frustrating. They can send out quality videos to millions of people uncensored."

The Bush administration finds itself in a propaganda war, trying to promote a picture of security and progress in Iraq. But Abu Maysara's Internet communiques convey another image. Abu Maysara declared in a Sept. 19 posting that he issues his reports so that his perspective "does not become lost in the media blackout that America imposes in order to deceive its people and its allies." The Internet has emerged as a prime tool of Islamic radicals. They use its anonymity to coordinate operations secretly and to get their message to the public sphere with little fear of detection. Half a dozen U.S. agencies have assigned teams to monitor sites that carry postings from Abu Maysara and other radicals. The Justice Department has tried, with limited success, to use the authority of the USA Patriot Act to shut down Internet sites that carry such postings, on grounds that they incite violence. The government's aggressive pursuit of Web hosting services, as well as the people who post the material on them, has led civil liberties groups to protest that security initiatives are impinging on free speech. Another problem is that U.S. legal authority stops at the borders. Many of the sites with the target postings are located in other countries, so American officials must depend on the good will of foreign governments to shut down the sites.
Continued on Page 49
Posted by: Dan Darling || 10/04/2004 1:24:32 AM || Comments || Link || E-Mail|| [299 views] Top|| File under:
US, Iraqi forces victorious in Samarra
Bloodied by weeks of suicide bombings and assassinations, Iraqi security forces emerged Sunday to patrol Samarra after a morale-boosting victory in this Sunni Triangle city, and U.S. commanders praised their performance. American and Iraqi commanders have declared the operation in Samarra, 60 miles northwest of Baghdad, a successful first step in a major push to wrest key areas of Iraq from insurgents before January elections.

But locals were angered by the civilian death toll.


Let the seething commence!


Continued on Page 49
Posted by: Dan Darling || 10/04/2004 1:21:34 AM || Comments || Link || E-Mail|| [335 views] Top|| File under:
Africa: North
2 GSPC killed in Algiers
Two Islamic militants were killed and two policemen seriously injured in a rare gunbattle in central Algiers on Sunday afternoon, security sources said. The sources said rebels suspected of belonging to the al Qaeda-aligned Salafist Group for Preaching and Combat (GSPC) fired with automatic weapons on a police patrol in the city before escaping. State radio said army anti-terrorist units tracked down the militants, who had taken refuge in a building in the poor Belcourt district. "We're relieved. We wiped out two terrorists," said a policeman at the scene. Several officers and one civilian were injured. Rebel attacks have significantly fallen in the North African country in recent years but usually intensify ahead of the holy month of Ramadan due to start this month. "Special security measures will be implemented during Ramadan to counter any terrorist threat," a security source said. "There is a belief among terrorists that killing during the holy month of Ramadan gets you closer to God," the source said.


As if they need an excuse.

Almost 50 security force members and civilians were killed by rebels in September, the source said.
Posted by: Dan Darling || 10/04/2004 12:47:59 AM || Comments || Link || E-Mail|| [281 views] Top|| File under:
Israel-Palestine
Israel Targets Hamas Leader in Missile Strike
Israeli aircraft fired two missiles early on Monday, targeting a Hamas military leader east of Gaza City, medics and witnesses said. Witnesses said the air strike on the militant stronghold of Shijaiya targeted the senior Hamas figure as he stood in a street near a mosque with another militant. Medics at Shifa Hospital said two militants were in serious condition undergoing surgery. The Israeli army declined to comment.


Whadaya wannem to say, "We missed."?
Posted by: Mrs. Davis || 10/04/2004 7:24:04 PM || Comments || Link || E-Mail|| [283 views] Top|| File under:
Who's in the News
93
[untagged]
Bookmark
E-Mail Me
The Classics
The O Club
Rantburg Store
The Bloids
The Never-ending Story
Thugburg
Gulf War I
The Way We Were
Bio
Merry-Go-Blog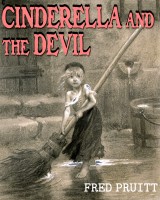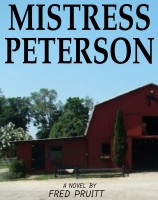 On Sale now!


A multi-volume chronology and reference guide set detailing three years of the Mexican Drug War between 2010 and 2012.

Rantburg.com and borderlandbeat.com correspondent and author Chris Covert presents his first non-fiction work detailing the drug and gang related violence in Mexico.

Chris gives us Mexican press dispatches of drug and gang war violence over three years, presented in a multi volume set intended to chronicle the death, violence and mayhem which has dominated Mexico for six years.
Click here for more information


Meet the Mods
In no particular order...


Steve White
Seafarious
Pappy
lotp
Scooter McGruder
john frum
tu3031
badanov
sherry
ryuge
GolfBravoUSMC
Bright Pebbles
trailing wife
Gloria
Fred
Besoeker
Glenmore
Frank G
3dc
Skidmark
Alaska Paul



Better than the average link...



Rantburg was assembled from recycled algorithms in the United States of America. No trees were destroyed in the production of this weblog. We did hurt some, though. Sorry.
3.234.250.24