-Short Attention Span Theater-
Hey, Murat - Eminem!
The Turkish equivalent of 'Yo Mamma'?


A Turkish man was stabbed to death after hawking T-shirts depicting U.S. rap superstar Eminem because a man mistook the sales pitch as an insult to his mother, Turkish newspapers said on Tuesday.


News from the shallow end of the gene pool...

A knife fight broke out in an Istanbul suburb after 19-year-old Dilaver Akkurt told T-shirt vendor Hayrettin Demir his mother was named Emine and lived in the area, Hurriyet newspaper said.


Lesson #1: Always bring a knife to a knife fight.


"Eminem" means "my Emine" in Turkish. Akkurt warned Demir to stop shouting "Eminem" and to cease sales of the clothing inscribed with the star's name and image.


"Death to white rapper infidels!"


Police believe Demir, who died at the scene from multiple stab wounds, was killed by a friend of Akkurt's in the brawl in Istanbul's Kucukcekmece district, Hurriyet said. Police have detained Akkurt, who was being treated in hospital for wounds, and are still searching for Demir's killer, the newspaper said.
Posted by: Raj || 11/04/2003 5:44:50 PM || Comments || Link || E-Mail|| [368 views] Top|| File under:
Postcards with a 9/11 edge
The postcards apparently were meant to encourage residents to vote today. But the cards, emblazoned with two pictures of

Osama bin Laden

, actually ended up angering some of the residents who received the messages by mail last week. Most recipients saw the message as a poor attempt to increase voter turnout, but in Middletown, which lost 37 residents in the World Trade Center attacks, they said the postcards were just plain cruel. On one side of the white postcard with black lettering there is a picture of bin Laden pointing his finger accompanied by the message: "Don't Vote. Osama bin Laden says democracy is a meaningless, insignificant process in which you have probably already decided not to participate. Help Osama bin Laden. Don't vote on Tuesday, Nov. 4." On the reverse side is another bin Laden photo and the words, "Show the world that you don't care about America. Support Osama bin Laden."


Exceedingly Poor taste.


There was no disclaimer on the cards to say who paid for the mailing, which was sent to residents in nine towns. The cards carried a 23-cent stamp instead of the usual meter postage used in mass mailings, and candidates up for election in the area said yesterday they knew nothing about the postcards.


Sounds like it wasn't an individual — since they stamped each and every one.


The cards did not blanket the towns, but instead were addressed to specific people at particular addresses, and they appeared not to target any particular political party affiliation. Assemblyman Joseph Azzolina Sr. (R-Monmouth), who said he learned of the cards on Saturday, has asked for an investigation to determine their source, but Middletown police and the U.S. Postal Inspection Service said that, while the cards may have been in bad taste, they did not break any laws. "Our office has looked at them and found there were no violations," said Heidi Mathern, an inspector for the U.S. Postal Inspection Service. She said some customers called complaining that they felt threatened by the message.


It's a picture. They felt threatened by a picture? We might as well surrender now. Where's my turban? Which way's Mecca?

Middletown Police Chief John Pollinger said residents are particularly upset because of the town's heavy casualties on 9/11. "The message is ill-conceived and ill-timed considering the wounds are still raw here after 9/11," he said. "This is a terrible distraction. It is a hurtful thing because the person or persons responsible didn't think this thing through."


Probably they didn't. It's a picture. It won't hurt you. Really. If you drop it in the trash now, next week you prob'ly won't even remember it...

He said his department logged several dozen complaints since Saturday.


"I'm sorry, Mrs. Johnson. We can't come and get the rapist out of your attic. We've got too much to do, chasing down who sent the turban pictures..."

The targeted area straddles the 12th and 13th legislative districts. Azzolina, a Republican who is running for his 12th term in the 13th District, said residents in Keansburg, Hazlet, Holmdel, Keyport, Red Bank, Marlboro, Freehold and Colts Neck reported receiving these cards. Some residents in Old Bridge in Middlesex County also reported getting the cards. Azzolina, who sent out his own patriotic campaign literature over the weekend extolling his naval career, estimated thousands of the bin Laden postcards were mailed. Yesterday, his Democratic opponent, Thomas Perry, said he received one of the postcards at his Aberdeen home, but does not attribute it to his political opponents. "I understand the intent of the person who was sending it ... but personally I was dismayed that they would use Osama bin Laden to convey that message," said Perry, a former U.S. Army captain.


Personally, I'm dismayed anybody ever noticed. "Are there no trash cans? Are the dumpsters all full?"

Representatives for candidates in the bitter Senate race in the 12th District, where Democrat Ellen Karcher is trying to unseat embattled state Sen. John Bennett, said they had no knowledge of the postcards.


Maybe they didn't notice. Maybe their heads are screwed on straight...

Dennis Walters, 25, of Keansburg, said he viewed the postcard as a message to support bin Laden, not as a get-out-the vote campaign. "I thought, 'How could this be? How could this come through the mail?'" said Walters, who is a registered independent. "It was saying not to vote and to support bin Laden."
Mary Wilson of the Leonardo section of Middletown said she was initially offended by the message, especially because her son, Robert, is a gunnery sergeant with the 3d Marine Division who fought in the Middle East in 1991. The card didn't change the minds of Walters or Wilson because they already planned to vote today, as they have in the past, they said. Wilson said the card arrived at her house a few days ago addressed to her, a registered Republican, not to her Democratic husband. After studying it briefly, she realized its intent. "It was very thought-provoking," she said. "I said, 'You know its real message here. I'm sorry they had to use this type of message.'"


I think I'll go have some Tums. I feel queasy...
Posted by: CrazyFool || 11/04/2003 4:54:55 PM || Comments || Link || E-Mail|| [884 views] Top|| File under:
Slick Willy: AIDS trumps terror
I d'no where this goes





It's in the right place...

Former U.S. President Bill Clinton said Tuesday AIDS should be considered a security issue, with the disease affecting more people in the world than terrorism. "We should continue to fight terror, but we have to realize that the AIDS issue is also a security issue," Clinton told reporters after talks with Prime Minister Kjell Magne Bondevik in Oslo. "It's a humanitarian issue, but it's a security issue," he said, warning AIDS fueled poverty and desperation.


I don't see you encouraging the ways that really work.


Clinton was in Norway to seek support for a campaign against AIDS. An estimated 42 million people worldwide suffer from HIV or AIDS, most of them in Africa. Asked whether AIDS was a bigger threat to the world than terrorism, Clinton said: "Right now (AIDS) affects more people, but I wouldn't say that. What I think is that we can't think about one to the exclusion of the other."


"Oh, I tried, but there was just enough terrorism to keep it in my mind."


Clinton's foundation has been heading work to slash the cost of AIDS treatment in African and Caribbean nations.


al-Reuters
Posted by: Atrus || 11/04/2003 4:39:11 PM || Comments || Link || E-Mail|| [347 views] Top|| File under:
Voters Will Decide on Lap Dancing in L.A.
Ain't Democracy great!


Opponents of a city ordinance banning lap dancing at strip clubs, bikini bars and adult bookstores have a chance to take their gripe to the ballot box. The city clerk certified on Monday that activists have collected enough signatures to force a referendum before the "no-touch" rule can go into effect.
Now these are "activists" that might be fun to hang out with.
The City Council must now decide whether to rescind it, place a referendum on the next citywide ballot in 2005 or add a question to the Democratic presidential primary in March. They have 20 days to decide what to do.


I say Democratic primary in March would be perfect. Have Bill zip into town to campaign for it. He'll probably do it gratis...


Council members voted unanimously in September to require dancers remain at least six feet from customers and put in place restrictions that also would outlaw "VIP rooms" where nude dancers perform privately.


How do you think this would go over in the Northwest Frontier Provinces?


Supporters of the law have argued that adult entertainment places contribute to prostitution and drug use. Club owners say the rules infringed on First Amendment rights and would force many out of business. They spent $400,000 to gather more than the required 56,941 signatures to force a vote.


Have they said, "This means the terrorists have won" yet?
Posted by: || 11/04/2003 12:26:51 PM || Comments || Link || E-Mail|| [237 views] Top|| File under:
Croc Attacks Man, Woman Kicks Croc's Ass
A 10-foot saltwater crocodile attacked a hunter in the Australian Outback and clamped its jaws around his leg, releasing him only after the man's aunt punched the reptile in the snout, according to a report Monday. The victim, 19-year-old Manuel Pascoe, was returning from hunting geese Saturday night when the crocodile, possibly attracted by blood from the dead birds, lunged from a creek and tried to drag the man into the water, The Northern Territory News reported. Other members of the hunting party grabbed Pascoe, but the powerful reptile did not let go until the man's aunt, Margaret Rinybuma, punched it in the snout.


I don't think I'd mess with Margaret.
Posted by: Steve || 11/04/2003 11:28:08 AM || Comments || Link || E-Mail|| [236 views] Top|| File under:
Ram Blamed for Mysterious Signals
A mysterious transmission that baffled British intelligence analysts for days was caused by a ram rubbing up against an aerial mast, a government agency said Tuesday.


A member of the Real Baaaaa-th Party.


Scientists at Government Communications Headquarters in Cheltenham, western England, an intelligence-gathering station, were baffled by strange high-frequency noises coming from Scarborough signal station in Yorkshire, northeastern England. GCHQ's in-house paper, the Daily Observer, said the noises were unlike anything staff had encountered before and an investigating team initially thought they were coming from spies or aliens. Their investigation found the signal only happened in the day time, went across all the high-frequency bands and only Scarborough aerials could pick it up.


This is the kind of intermittant problem that drives electronic technicians to drink, heavily.


Eventually, investigators discovered that a ram was rubbing its horns against the aerial masts "in between servicing some local ewes," the paper said.


God, I'd love to see how they entered this report in their maintenance database. "Ok, what's the code for horny sheep?"
Posted by: Steve || 11/04/2003 9:25:40 AM || Comments || Link || E-Mail|| [241 views] Top|| File under:
Afghanistan
Former Taliban FM considers asylum, declines cabinet post
Former Taliban foreign minister Mullah Wakil Ahmad Muttawakil has declined a Cabinet post and is considering asylum in an Arab country, possibly Qatar. Muttawakil, Karzai's mediator to the

Taliban

, was released on last Monday after 20 months in custody at a US military base near Kabul, advisors to Afghan President

Hamid Karzai

were quoted as saying on Monday by the Time magazine. Taliban hardliners, including former Afghan leader

Mullah Mohammed Omar

, consider Muttawakil a traitor for having surrendered to US forces and have ordered his assassination. Still Muttawakil has taken the risk of sounding out some of his former comrades in Kandahar, the magazine quoted his family as saying. The unprecedented talks between Afghan President Hamid Karzai and Taliban moderates, which began last week, seem to have the Bush administration's blessing. By bringing moderate Taliban onboard, Karzai hopes he can garner support among the Pashtun and split the Taliban's ranks. Karzai's chief aide, Omar Daudzay, told a Kabul radio station that "the talks were initiated at the Taliban's request."


Maybe they know what they're doing. I think it's a damned dumb idea. But then, I thought it was a dumb idea to send the Talibs home with their weapons after kicking them out.
Posted by: Fred Pruitt || 11/04/2003 23:36 || Comments || Link || E-Mail|| [243 views] Top|| File under:
Arabia
Nuclear deal: Pakistan gets free crude oil from Saudi Arabia
From World Tribune.com


Saudi Arabia has agreed to continue its arrangement to provide free oil to Pakistan as part of their strategic relationship.


Saudi keeps the Paks afloat (we, reluctantly, help too with aid).


Arab diplomatic sources said Crown Prince Abdullah Bin Abdul Aziz approved the continuation of an arrangement begun in 1998 for the delivery of free crude oil to Pakistan. The sources said Saudi oil deliveries to Pakistan were part of a strategic relationship in which Islamabad provided weapons, technical help and a nuclear umbrella over the Saudi kingdom.


A future Roentgen Soupbowl™ under Glass




I'm not sure how secure I'd feel living under a Pak "nuclear umbrella."

Riyad stopped charging Pakistan for most of Saudi oil in 1998 after Western sanctions were imposed on Islamabad. The sanctions were imposed in wake of Pakistan's nuclear weapons tests, Middle East Newsline reported. Abdullah was said to have reached formal agreement by Pakistan to transfer nuclear weapons to Saudi Arabia to help face external threats, particularly those from neighboring Iran.


And another to the west?


Abdullah, who visited Pakistan in October, was said to have agreed to continue deferred payments by Pakistan for the Saudi oil. The Saudi loans, estimated at $2 billion, were later turned into grants.


I swear that Iran and Saudi have a death wish. We survived 50 years of nuclear brinksmanship with the USSR, but despite some hair-raising incidents, we did not have a nuclear incident, because, bottom line, both sides were basically rational. With the Turbans, rationality, when push comes to shove, is not there.
Posted by: Alaska Paul || 11/04/2003 4:27:02 PM || Comments || Link || E-Mail|| [231 views] Top|| File under:
Six Men Arrested After Mecca Shootout
Saudi police arrested six al-Qaida suspects in a clash in Mecca that left two militants dead in the streets of the sacred city, the Saudi interior minister said Tuesday. In Monday's raid, police shot it out with the militants and also uncovered a cache of weapons, including Kalashnikov rifles, grenades and bomb-making materials. "We captured four of them, one of whom was injured, while two others surrendered because they were surrounded," Interior Minister Prince Nayef said.


So much for dying for your cause.


On Monday, an Interior Ministry official said the weapons found and the method the militants used indicate they are sympathizers of Osama bin Laden's terrorist network. The captured extremists "are without any doubt from the same organization," Prince Nayef told the state-controlled newspaper Al-Riyadh, referring to al-Qaida. "They use the same tactics." He did not say whether the militants were on the list of 19 extremists wanted since May, when the kingdom was shaken by a series of suicide attacks in the capital. Prince Nayef said the Mecca cell had rented a house in the city only for the holy month of Ramadan. "This shows that they only intended on carrying out missions during this month," he said.


Or they planned on moving to another location.
Posted by: Steve || 11/04/2003 8:55:56 AM || Comments || Link || E-Mail|| [232 views] Top|| File under:
Appeal upholds acquittal of plot Kuwaitis
The Appeals Court Sunday upheld a lower court verdict acquitting six Kuwaitis of plotting attacks on US troops, and reduced the fine against two of them — Ahmed Motlaq Al-Mutairi and Faris Jahaz Al-Otaibi - to KD 200 for illegal possession of arms. The court also ordered them to sign a pledge of good conduct for two years.


That's sure to make the country more secure...

However, the court also refrained from issuing a sentence against two other men involved in the same case — Abdullah Motlaq Al-Mutairi and Mesaed Shabeen Al-Enezi — but ordered the men to sign a pledge of good conduct for six months.


After which they can go back to raising hell...

The court also upheld the verdict of the lower court for two other men — Nawaf Mefarrij Al-Mutairi and Jaber Abdullah Al-Jalahma — and set them free.


The Mutairis seem to be the al-Ghamdis of Kuwait...

The Criminal Court had on July 13 acquitted all of them, but fined Ahmed and Faris KD 2,000 each. The men were arrested in January 2003, and charged with "preparing to carry out military attacks against the US troops ahead of the war on Iraq." They were also charged with harming political status during wartime. Ahmed was also accused of receiving training on arms and ammunition in Afghanistan as was evident from a charge mentioned in the charge sheet. However, his lawyer told the court he received this training before the American forces came to Kuwait. Faris was charged with possessing unlicensed arms and ammunition, however, no arms were found in his possession.
Posted by: Fred Pruitt || 11/04/2003 23:38 || Comments || Link || E-Mail|| [270 views] Top|| File under:
35 percent unemployment in Soddyland?
Abid Khazindar • Okaz
Deputy Minister of Labor and Social Affairs Ahmad Al-Zamil was recently quoted as saying that the number of Saudis employed in the private sector was 562,246 based on figures from the ministry's department of statistics. According to figures in the Saudi Arabian Monetary Agency's annual report for 2002, the population of Saudi Arabia was 23.37 million, of whom 17.34 million are Saudis and the rest — 6.3 million — non-Saudis. The SAMA report said the number of Saudis of working age was 9.5 million and those employed in the government sector numbered one million.


Almost twice as many as work in the private sector?

In other words, if we add the number of Saudis in the private sector to the SAMA figures, we will see the total number of working Saudis is 1.56 million. Based on this figure, the rate of unemployment in the Kingdom is 35 percent. The figure is close to estimates by foreign sources but a far cry from the 8.5 percent provided by the Manpower Council.


I'm not a mathematician, but wouldn't 1.56m employed out of a work force of 9.6m make an employment rate of 16 percent, which would produce an unemployment rate of 84 percent? I guess they're dropping half the working age population as women, which would make 35 percent, but that'd still be the employed rate. What am I missing? Guess I'd better retake Economics 101...
Posted by: Fred Pruitt || 11/04/2003 23:38 || Comments || Link || E-Mail|| [239 views] Top|| File under:
Prince Khaled Raps Western Attitude
Assir Governor Prince Khaled Al-Faisal, who is director general of the King Faisal Foundation, has slammed what he called Western double standards regarding charitable organizations in Arab and Islamic countries. "Why do they accuse our charities of promoting violence and terrorism while they extend their humanitarian services to all peoples?" he said. He also said that the winners of King Faisal Prizes would be announced in February next year.


Uhhh... I dunno. Could have something to do with all the arms and ammunition. And the explosives...
Posted by: Fred Pruitt || 11/04/2003 23:00 || Comments || Link || E-Mail|| [235 views] Top|| File under:
Europe
Liechtenstien Roars
Tech Central Staion - EFL




I always used to make NATO jokes that revolved around the military contribution of Luxembourg and Liechtenstien. Who's laughing now.


It all seemed like a done deal. After half a year of tough negotiations an agreement on the enlargement of the European Economic Area, a free-trade zone that includes all EU countries plus Norway, Iceland and Liechtenstein, had finally been reached at the end of July. Only a final signature from all the parties was needed to ship the agreement off for final ratification in the national parliaments. This would have secured a parallel enlargement of the EU and the EEA on May 1, 2004. But that was before EU ministers and their counterparts from the EEA and the European Free Trade Area (Norway, Iceland, Liechtenstein and Switzerland) met to sign the agreement in Luxembourg in the middle of October. There, the re-emergence of an historic row between Liechtenstein and the Czech and Slovak Republics brought everything to an abrupt halt. Liechtenstein did not want to sign the deal, nor did the Czech and Slovak Republics.

The problems date back to when the nation-states of Europe did not even exist. Several centuries ago the ruling family of Liechtenstein owned huge chunks of land in what is now the Czech Republic and Slovakia, both of which are about to accede to the European Union. Wars, political changes and upheavals as well as changing borders resulted in more and more of this land being confiscated. Its former proprietors, the royal family of Liechtenstein, has only partially been compensated for the expropriations of land that have taken place over the last century in particular. But the problems are not solely based on the issue of land -- difficult as that can be. Until this day the Czech and Slovak Republics question the legitimacy of Liechtenstein as a sovereign state -- partly out of fear of huge claims of compensation from the royal house of Liechtenstein for what it perceives as partially illegal land-grabs. This conflict that now threatens the whole future of the EEA-agreement.

Prince Hans-Adam II of Liechtenstein (whose subjects recently voted to give him back some of their democratic powers) said he does not see it as his main responsibility to save the EEA agreement at any price. He considers it very likely that Norway -- the largest EEA/EFTA state -- will apply for EU membership within the next five years. Iceland, the other EEA/EFTA state, has also recently started sniffing around a future EU membership. In other words, so the logic seems to go in Vaduz, why save a ship that in any case seems to be on the verge of sinking. The situation is now a stalemate. Politicians in Norway and Iceland are shivering at the idea that the EEA agreement actually could end up being torpedoed by this old conflict. If the row is not settled quickly, the prince's prediction may well come true faster than he ever expected. Norway has a government that builds its relations with the EU on the foundations of the EEA agreement. It does not want any other relationship with the EU, as that would automatically dissolve the cabinet. Headed by Prime Minister Kjell Magne Bondevik, the current coalition government is formed around a suicide clause, which states that "if the issue of EU membership is raised on the agenda, the cabinet will lay down its work."

Perhaps not surprisingly, EU membership has not been discussed much recently in Norway. However, should the EEA agreement fall, EU-membership would most likely be the only alternative for the majority in the Norwegian Storting (parliament). To fall back on a free-trade agreement from 1972 is not really an option for most of the MPs in Oslo. And, a swift move for Norwegian EU membership following the scrapping of EEA would most certainly force Iceland to follow suit.
Posted by: Super Hose || 11/04/2003 2:45:37 PM || Comments || Link || E-Mail|| [353 views] Top|| File under:
A place for Forign Prisoners other than GITMO
I thought the Gulag had been closed.


POTMA, Russia—The 600-kilometer journey from Moscow to Potma is a journey back to the gulag. Millions passed through a similarly bleak and snowy landscape and then along densely wooded roads to forest camps such as Potma. The sense of returning to the Soviet prison system continues as you pass through the camp's gate and past its watchtower. Time seems to be in slow motion; the rooster crowing on a nearby fence adds to the surreal sense of walking onto a film set. In fact, on occasion, time seems to have frozen or be rewinding. In offices, halls, and corridors, portraits of Lenin still hang where a picture of President Vladimir Putin might be expected.

To call this the gulag is more than a flight of imagination. Potma was part of the Soviet gulag (though not the gulag of the Great Purges), and its unusual feature—all its inmates come from countries beyond the former Soviet Union, making it Russia's only prison camp for foreigners—is also what distinguished it in the Soviet era. Potma is an anachronism, something that the head of the regional prison service freely admits. "There are no special institutions where foreigners live separately anywhere in the world," says Mikhail Pobudilin. "Here this has come about. I do not think that is right, though."

Potma also continues the gulag tradition of forced labor. Prisoners sew army uniforms, and make chess sets and furniture. Prisoners can be fined for deliberate underperformance, while repeated failure to meet targets—or vandalism and sabotage—can be punished with a spell in solitary confinement. How long prisoners work every day in forest camps such as Potma is a matter of dispute. Karinna Moskalenko, a Moscow lawyer who defends foreigners in criminal cases, says women prisoners work for 10 hours a day, six days a week, and sometimes Sundays. That is a "pure lie," says Pobudilin. At least here in Mordovia, a region famous only for its 16 prison camps and red currants, the working day is eight hours long and five days a week, he says. "Potma is the gulag. Potma is frightening," Moskalenko insists.

Erik Thygessen, a Norwegian welder sent to Potma for smuggling three kilograms of cocaine into St. Petersburg, agrees that Potma can be frightening. He spent his early days in the camp living in fear. Certainly, on arriving here, it can seem like a home to fear: a huddle of prisoners behind the metal fence turned and hid inside a small wooden shed when a camera was raised. Clearly, though, for some men, the fear eased. When asked whether the money he was offered for smuggling drugs was worth the risk, another Erik, a Swedish stoker, smiles and says, "I think so, yes." If the other prisoners feel the same, the Russian authorities could have a problem: about 90 percent of foreign prisoners were convicted for smuggling, selling, or having drugs.

In fact, judging by Erik's response, perhaps Russia's foreign prisoners should be thankful that the authorities have not reformed the prison system. "Historically during the Soviet era, there was some sort of an individual approach to this category [of prisoners]," says Pobudlin. The attitude persists. "Russians are Russians," says Potma's Deputy Governor Igor Zyuzin dismissively. "Foreigners need another approach. They are brought up to respect human rights and their own dignity. You must be different with them than you would be with the average Russian Vanya [a diminutive from the name Ivan]."


I swear I'm not Russian. Borscht, never heard of the stuff. Ow...


The message is echoed by Gennady Vodrin, the camp's press spokesman, who says "one should be more correct with [foreigners]. Embassies come to see them. People who work here are different."


Hate to be in one of the camps for locals.


How different the guards are and how different the conditions are can be hard to tell. The seeming hyperbole and unreassuring comparisons that Vodrin produces certainly undermine confidence in their statements. "Ninety-five percent [of the prisoners] are happy that they are here," he claims. "In Afghanistan, a prison is just a hole in a cliff. In China, they just shoot them all."


Maybe we can rent some space for the overflow of jihadis.




I'd rather rent that from the Chinese. I'd save Potma for the Fallujah tough guys.
Posted by: Super Hose || 11/04/2003 2:16:00 PM || Comments || Link || E-Mail|| [260 views] Top|| File under:
French Communists to drop Marx in favor of Trotsky
Deck chairs/Titanic? New boss/old boss?


France's Revolutionary Communist League (LCR) has announced it is moving away from old Soviet-style rhetoric, as a new opinion poll shows the extreme-left making significant ground on the mainstream political scene. At its 15th party congress on Saturday, delegates of the Trotskyist party voted overwhelmingly to drop the Marxist tenet of the dictatorship of the proletariat, a move described as a "pleasant surprise" by one LCR member. The "Stalinist reference had become too heavy a load," the delegate said. The party also voted in favour of an alliance with the fellow Trotskyist Workers Struggle party (LO). LO leader Arlette Laguiller won 5.8 percent of the vote in this year's oresidential election, won by Jacques Chirac. According to a poll published in Sunday's Journal du Dimanche newspaper, the two parties combined could do even better at the ballot box. Nine percent of respondents said they had voted for the extreme left before and would do so again while a further 22 percent said they would consider voting for them for the first time.
Posted by: Seafarious || 11/04/2003 11:30:12 AM || Comments || Link || E-Mail|| [240 views] Top|| File under:
Head of Germany's special forces axed in Jewish row
Looks like the Olympics shouldn't be staged in Germany for a few more years yet.


The head of Germany's special forces has been sacked for allegedly backing an MP who is accused of anti-Semitism. Defence Minister Peter Struck fired Brigadier General Reinhard Guenzel for apparently praising MP Martin Hohmann. Mr Hohmann has caused a national row with comments comparing the actions of Jews in the 1917 Russian revolution with those of the Nazis. General Guenzel is said to have written to Mr Hohmann, praising his "courage". Mr Struck insisted that General Guenzel's views were not widespread in the armed forces. "This is about a lone, confused general who agreed with an even more confused statement made by a conservative member of parliament," he said.
You can't help wondering why the German special forces employ 'lonely' and 'confused' people as Generals...? Should make the Eurocorps an even more entertaining troupe, I suppose.
Mr Hohmann sparked a furore when he suggested it might be possible to consider Jews as a "Taetervolk", or race of perpetrators, as Germans are seen, because of Jewish actions during the Bolshevik revolution.
Well that sure makes sense. I'll bet there must've been some red-heads in the Waffen SS. Does that make red-heads Taetervolk too?
In an interview for ZDF's Frontal 21 programme Mr Hohmann, an MP for the opposition right-wing CDU, read out the letter of support from General Guenzel. "It was an excellent speech, of a courage truth and clarity which one seldom hears or reads in our country," Mr Hohmann quoted the letter as saying. "Even though all those who support this view or who articulate it loud and clear are categorised by public opinion as right-wing extremists, you can be sure that you are doubtless speaking for the majority of the population," he also quoted the general as writing.


Any other idiots want to commit career suicide?
Posted by: Bulldog || 11/04/2003 10:00:56 AM || Comments || Link || E-Mail|| [240 views] Top|| File under:
Blast Rocks Turkish Embassy in Netherlands
An explosion rocked the Turkish embassy in The Hague Tuesday and fire broke out after a man left a package on the premises, officials said. Turkey's ambassador to the Netherlands said the blast was caused by a device left by a man who had entered the chancellery asking for information. The blast damaged a door and the man ran away, ambassador Tacan Ildem told Turkish television. "A man coming to the embassy to get some information set off an explosive which caused a fire. The man, wearing a black jacket, managed to escape after a struggle with security guards. The man spoke Dutch and is not a Turkish national," Ildem was quoted as saying on a Dutch television Web site. Embassy officials found a second package in the same area and bomb disposal experts were tackling it, a Turkish foreign ministry official said. Interior Ministry spokesman

Frank van Beers

said he understood one person had been arrested and another person had jumped out of an embassy window.
Embassy officials told Reuters no one had been injured. The embassy was cordoned off by police but not evacuated. Witnesses saw a bomb squad expert clad in a bombproof suit entering the back of the embassy and a bomb-detection robot was being prepared to go in. Kurdish separatists, far-leftists, Islamists, Armenian and Greek militants have all carried out attacks on Turkish targets since the 1970s.


Gee, a lot of people don't like you, Murat.
Posted by: Steve || 11/04/2003 9:45:45 AM || Comments || Link || E-Mail|| [240 views] Top|| File under:
French police hold Real IRA suspects
French anti-terror police have arrested five people suspected of links with the Real IRA.


Which is not the same thing as the IRA, the Genuine IRA, the Really Truly IRA...

The five, all French nationals, are said to be from the Brittany area. Some were detained in Brittany and the rest in Normandy in northern France, during raids early on Tuesday.


Al Keltic?




Jean-Pierre O'Reilly? Mickey LeBeauf?

They were held after police discovered a cache of weapons and ammunition outside the ferry port of Dieppe. They are suspected of involvement in a support network for the Irish group, police sources have told AFP. A small group of Breton nationalists has previously been found to be backing Spanish Basque militant group

ETA

, but it is not known whether the suspects in this case are Breton nationalists.
Posted by: Paul Moloney || 11/04/2003 6:06:24 AM || Comments || Link || E-Mail|| [352 views] Top|| File under:
India-Pakistan
Sri Lanka's Leader Suspends Parliament and Deploys Troops
In a surprise move Sri Lanka's president suspended parliament, fired three top government ministers and deployed troops at key buildings in the capital of Colombo today, the state-run news media reported. The move sparked a political crisis in the country and fueled fears that a two-year cease-fire between government forces and ethnic Tamil rebels would collapse. Sri Lankan political analysts said President Chandrika Kumaratunga appeared to be trying to severely weaken her bitter political rival, Prime Minister Ranil Wickremesinghe. President Kumaratunga has harshly criticized the prime minister for making too many concessions in peace talks with the rebel group, the Liberation Tigers of Tamil Eelam. The prime minister was in Washington meeting senior American officials today and is scheduled to meet with President Bush on Wednesday. Mr. Wickremesinghe issued a statement in Washington accusing the Sri Lankan president of trying to derail the peace process.


Why is that phrase so often a synonym for engaging in self-preservation?

"The irresponsible and precipitous action of the president is aimed at plunging the country into chaos and anarchy," the prime minister wrote, according to the Associated Press. "I therefore call upon all of the people, the armed forces, police and public service to remain calm and vigilant in the face of this deliberate attempt to endanger the peace process."


"Yeah. Make sure you remain calm and vigilant in the face of... ummm... the president."

Both the president and prime minister were elected to their posts, but the president has far more power under Sri Lanka's constitution. The president's term runs out in 2005. The prime minister's term runs out in 2007. Citing a deteriorating security situation in the country today, the president fired the prime minister's appointees in the three key government ministries — defense, interior and state-run media. She also suspended parliament, where the prime minister's party holds a slim two-seat majority, for two weeks. TamilNet, a Web site with close ties to the Tamil rebels, reported that the president's move had "dimmed" hopes for an end to a 20-year civil war that has killed 65,000 people. Tamils, who are Hindus, said they took up arms to defend themselves from Sri Lanka's majority Sinhalese community, who are Buddhists.


Ceylon's been independent of India for about 2500 years, with a distinctive culture founded in Lesser Vehicle Buddhism. For most of those 2500 years, such Tamils as have immigrated have been absorbed into the Sinhalese population. The latest batch of immigrants have decided they can't abide the locals and have want to gnaw off a part of the country for themselves.

"We are carefully monitoring and studying the developments," the Web site quoted

Daya Master

, the rebel's media coordinator, as saying. "Based on this, our leadership will decide what to do."


My guess is that they'll continue drafting kiddies and blowing people up. They figure if the Muslims can get away with it, so can they.

After six rounds of negotiations led by Norway and backed by the United States, peace talks stalled in April. The rebels walked out, saying the government had done too little to rehabilitate the war-ravaged northeast. On Saturday, the rebels issued a proposal where they dropped their central demand for an independent Tamil state.


Decided to go for the whole country, did they?

The group, which controls much of the country's north and east, called for the establishment of a Tiger-dominated interim administration, which would have sweeping power over everything from land to justice in those areas.


"Yeah. We won't be 'independent.' We'll just do as we damned well please and the gummint can butt the hell out."

The prime minister's government responded that the two sides' proposals differed "in fundamental respects," but said talks should continue. President Kumaratunga's party, by contrast, flatly rejected the rebel proposal and said the prime minister was doing too little to ensure that the rebels were not simply rearming to fight another day. The United States has declared the group, the Tamil Tigers, a terrorist organization. It has carried out more suicide bombings than any other group or movement in the world.


But that's okay. Just let them have a third of the country for themselves, until they decide they want the whole thing.

Jayadeva Uyangoda

, head of the Political Science Department at the University of Colombo, said in a telephone interview from Colombo that the president must be cautious. If war erupts, she could be blamed. "It's not very clear about the next move of the president," he said. "The country is in for some degree of political uncertainty and instability for some time to come."


Self-preservation sometimes does that...

Rohan Edrisinha

, director of the

Center for Policy Alternatives

, a nonprofit institute in Colombo, said the most dangerous scenario involved the president, who is commander of the army, ordering the armed forces to make a provocative move against the rebels. The rebels could respond and fighting would resume.


Provoke them? Somebody's moved in and set up shop in a substantial part of your country and you don't want to provoke them?

The streets of Colombo were calm tonight, Sri Lankan observers said. But they said that the epic political struggle between the country's two leading politicians was entering a dangerous new phase. "Probably she felt this is the time to strike," Mr. Edrisinha said in a telephone interview from Colombo. "A lot could happen in the next four to five days."
Posted by: chriskarma || 11/04/2003 6:32:15 PM || Comments || Link || E-Mail|| [237 views] Top|| File under:
Pakistan is Jihad Inc's global HQ
Recently I read in the media a memo had been recorded by Donald Rumsfeld, the US defence secretary, in which he reportedly expressed exasperation over the fact that the more the number of jihadi terrorists the US forces put out of action in Afghanistan and Iraq, the more the number of jihadi terrorists who come out of the madrassas to replace them. He did not mention the country in which these madrassas are located. From the context of the memo, it was apparent these madrassas are the madrassas in Pakistan.

Last year, Jessica Stern, a counterterrorism expert at the

Howard University

, brought out a very widely read study on the working of the madrassas in Pakistan, where she describes them as jihad factories. In India the problem is the same one Rumsfeld referred to. The problem which we are facing today in Kashmir is not because of Kashmiri militancy but because of large-scale infiltration of people into Kashmir from Pakistan. Till 1993, the number of foreigners killed by the security forces in Kashmir used to come to 32. It went up to 172 per annum between 1993 and 1998. Since 1999, our security forces have been killing 951 foreign mercenaries per annum in Kashmir. The majority of them are Pakistani nationals.

I'd request the distinguished panel to read the reports, the annexures of the report of the State Department on Patterns of Global Terrorism, 2002, submitted to the US Congress in May this year. They refer to the fact that most terrorist organisations operating today in Kashmir are foreign. The State Department report says that almost all Lashkar-e-Taiba terrorists are foreigners, mostly Pakistanis from madrassas across the country and Afghan veterans of the Afghan wars. In respect to each organisation the State Department report says, in anticipation of asset seizures by the Pakistani government, the organisation withdrew funds from bank accounts. This shows how sincere or how insincere the government of Pakistan has been in acting against terrorist funding.

I would like to draw the attention of the panel also to four other recent documents of the US government. On October 14, the Department of Treasury issued an order freezing the bank accounts of a supposedly charity organisation of Pakistan called the Al Akhtar Trust. It says the charity trust was founded by the Jaish-e-Muhammad, the same organisation whose supporters have played a leading role in the kidnapping and murder of Daniel Pearl and which has been active in Jammu and Kashmir. This organisation is supposed to have been banned (in Pakistan) by an order issued on January 15, 2002. If it was banned, how did the Pakistan government allow it to start a charity and collect funds? The second significant observation in that order of the US Department of Treasury is the Al Akhtar Trust funded jihad not only in Pakistan and Afghanistan, but is also suspected of funding jihad in Iraq. That means an organisation founded in Pakistan has been funding attacks on the American troops in Iraq. How did this happen? What action did General

Pervez Musharraf

take against this organisation?

The other order is of the US Department of Treasury. Dated October 16, it concerns Dawood Ibrahim, head of a mafia group closely involved with terrorist groups. He was involved in the explosions in Bombay in 1993, along with five others who have been given shelter in Pakistan. The government of India has been repeatedly asking for their arrest and handing over to India so that they could be tried for terrorism. But the government of Pakistan has all the time been maintaining that they are not on Pakistani territory. This order, which has designated Dawood Ibrahim as a global terrorist, says, he had links with Al Qaeda and with the Taliban and had been helping them by placing his ships at their disposal. Two, it also says he has been living in Karachi and gives his passport number. In spite of that, the Pakistan government has denied that he is in Karachi, denied this passport belongs to him. For these reasons, when Musharraf says he has been taking action against terrorists, we in India find it difficult to believe it.

One last point. We in India are gratified by the fact that justice has at last been done to the families of victims of the Lockerbie tragedy. Your plane was blown up by a Libyan intelligence officer. He planted the explosives. The US imposed punitive sanctions against Colonel Gaddafi. They held him responsible for allowing his intelligence agencies to blow up the aircraft. Ultimately, justice was done. There've been seven instances of terrorist attacks directed against Indian civil aviation: five instances of hijacking by Sikh terrorists of Punjab; one instance of hijacking by a Wahhabi terrorist organisation of Pakistan, the Harakat ul-Mujahedeen, 1999; one instance in which an Air India plane, Kanishka, was blown up off the Irish coast, resulting in the death of over 200 civilians; and one instance in which an unsuccessful attempt was to blow up another Air India aircraft in Tokyo. And all these instances took place when the military was in power. There has not been a single attack on civil aviation by terrorist groups from Pakistan when a democratically elected government was in power. The people involved in the explosions have been given sanctuary in Pakistan. Is it not the responsibility of the international community to see they are brought to trial? Doesn't it have an obligation to do justice to the families of the victims, just as it was required to do justice to the victims of Lockerbie?
Posted by: rg117 || 11/04/2003 5:52:02 PM || Comments || Link || E-Mail|| [249 views] Top|| File under:
Pakistan Army Kills Two Al-Qaida
Pakistani soldiers killed two

al-Qaida

suspects in a shootout along the Afghan border, government and intelligence officials said Tuesday. The gunfight occurred Monday in Zarray Lita, a small border town about 30 miles northwest of Wana, the capital of the South Waziristan tribal region, said Rahmatullah Wazir, deputy chief of the local administration. He said the identity or nationality of the al-Qaida suspects was not clear. "I can only confirm that the dead men were foreigners," he said.


"How do I know that, I just can't say."


A local intelligence official told The Associated Press that three al-Qaida suspects were spotted by a Pakistani border patrol trying to enter Pakistan from Shkin, a town just across the border in Afghanistan. "They were asked to surrender but they opened fire," said the official, who spoke on condition of anonymity.
"Drop the guns and stick'em up!"
"Like hell we will! Take that...ouch..ouch!"
One of them managed to escape, returning to Afghanistan's Paktika province.


"Feet, don't fail me now!"


The area where the shootout occurred is close to Angoor Ada where the Pakistani army raided suspected al-Qaida hide-outs last month, killing eight al-Qaida suspects in a daylong shootout. Eighteen other suspects were arrested.
Posted by: Steve || 11/04/2003 11:04:37 AM || Comments || Link || E-Mail|| [680 views] Top|| File under:
The Knights Templars... Ride Again?
Robert Spencer at Jihad Watch points to a letter in the Pakistan Christian Post in which somebody claims to be "Chevalier James R. Johnson, Grand Prior of the United States"... of the Knights Templar. The letter in question challenges Osama Bin Laden to a duel, excerpt:
We have noted that you like to refer to America and Great Britain as "Crusader states," and you have referred to just about everybody you don't like as Crusaders. We doubt that you really believe there are any Crusaders left, as we doubt that you really believe in God. You would not taunt Crusaders if you really believed in them, because you are a craven coward who cherishes his own flesh while admonishing your followers to blow themselves up. You are an infidel, because no one who truly believes in God would sanction the killing of innocent men, women, and children. Your actions show you to be both a coward and an infidel, because you ask your followers to do what you are afraid to do, and you don't believe there is a God who will condemn you for your vile actions against Islam and humanity.[...]

This Knight Templar calls you a craven coward and an infidel. He calls you a murderer of the innocent, and a defiler of holy places. He calls you the favorite son of Satan, for you above all men on the earth have done your best to do Satan's bidding. Not only that, but to prove to the entire world that you are a coward and an infidel, this Knight Templar challenges you to single combat in the sands of Pakistan. I challenge you to meet me with scimitar or sword, to be pitted against myself and a holy sword consecrated to our Order—a sword that was forged to destroy evil. Here's the deal: if I win, Al Qaeda is disbanded-forever. If you win, then you can set the head of a Knight Templar on a pike outside your tent, and you can claim that you slew the chief of all Crusaders in the United States.
My first reaction was, like Robert Spencer's, to make fun of this nonsense, then I saw this advertisement in said Pakistan Christian Post:

Join Grand Priory of Pakistan of Knights Templar of Scotland by filling the Forms at the end of this page.
But first read about Knights Templar.
Nazir Bhatti ranked as First Knight From Pakistan and appointed as Grand Prior of Grand Priory of Pakistan.
Still silly, I know. But I believe that behind all this nonsense, there is a genuine chance Christian military organizations will be created as the 'War on Terror' drags on. Christians are being oppressed in Muslims lands, and young men in such situations usually fight back. Heck, perhaps they will receive some support from the Vatican, as soon as John Paul the Meek, I mean, the Second, kicks the bucket. Perhaps the Knights Templar, or something like it, will really ride again.
I'm all for it. It would probably be creating a problem that would bite the world in the butt in 2089, long after the WoT is history — but what the hell? I won't be around then...
Posted by: Sorge || 11/04/2003 9:14:47 AM || Comments || Link || E-Mail|| [254 views] Top|| File under:
MI5 tried to bug Pakistan mission: Report
The foreign diplomatic mission where the United Kingdom's security services tried to plant listening devices is believed to have belonged to Pakistan. The attempt was exposed by the Sunday Times newspaper, which quoted the codename of an English agent who was asked to facilitate access to the telephone system, visa room and cipher room of the high commission. Although the front-page report refused to name the mission, it dropped a number of clues, including a description of the naval attaché's office on the top floor of the building and the visa office in the basement. The report has embarrassed the governments of Britain and Pakistan, which on paper at least are allies with the United States in the fight against terrorism. According to the paper the US embassy in London was also party to the operation.


A little glimmer that despite the encouraging words we throw their way, we don't trust them any further than we can throw them...

Such espionage has not been in evidence since the days of the Cold War, when electronic devices were attached to every nook and cranny of the embassies of the Soviet Union and its allies. The report said the task of facilitating the bugging operation was given to a former MI5 agent, codenamed Notation, who has since confessed his role in the operation to the high commission. "It is likely that the foreign office will now have the embarrassing task of explaining the espionage operation to its ally," the report said. It further claims that the MI5 took detailed plans and photographs of the mission before working out how to plant bugs in the telephone system and inside a closed-circuit television camera in the office of a diplomat. One officer is even alleged to have pretended to carry out a search for hazardous materials to gain access to secure areas. Meanwhile, agent Notation received tens of thousands of pounds as cash payment from MI5.


Doesn't sound like they got their money's worth...

He was, according to the Sunday Times, also told by his handler that the entire operation had been authorised at the highest level with warrants being signed by Home secretary David Blunkett.
Posted by: Paul Moloney || 11/04/2003 4:27:53 AM || Comments || Link || E-Mail|| [270 views] Top|| File under:
Iraq
Documents reveal Iraq's arms quest
EFL and News


New evidence has emerged which shows that deposed Iraqi president Saddam Hussein had links with several international companies to produce weapons of mass destruction. American investigators have unearthed Iraqi records of Saddam's agents worldwide, a treasure trove of intelligence that US officials expect will help to identify foreigners paid to serve the former dictator's interests, the Asian Wall Street Journal (AWSJ) reported yesterday. US officials said archives of Iraq's domestic security and foreign intelligence services, the broad reach of which had not been disclosed previously, could give a revealing look into Saddam's efforts in the past decade to conduct intelligence activities and influence other countries' political stance towards Iraq.

Other Iraqi government documents reveal for the first time Baghdad's efforts to buy from North Korea missiles with longer ranges than are allowed by United Nations sanctions. Previously, the Bush administration had disclosed that Iraq was seeking missile technology from North Korea, not actual missile purchases. From records and interrogations, the United States has also learnt that two teams of Yugoslav missile experts went to Iraq in 2001 to develop plans for extending the 290km range of Iraq's Scud missiles by strapping several rocket motors together, the senior US official said. The revelation, if true, is significant because UN sanctions bar Iraq from possessing missiles with ranges above 150km.

Information contained in the files could prove troublesome for individuals, companies and countries that may be implicated in aiding Saddam's regime, the AWSJ report said. The Iraqi documents are among 25 tonnes of papers seized at the abandoned headquarters of the country's intelligence services days after Baghdad fell in April, according to US officials. The records include a 'complete listing of the amount of money paid for political influence' to foreigners, including politicians and businessmen, the report said.
Posted by: Frank G || 11/04/2003 10:13:13 PM || Comments || Link || E-Mail|| [242 views] Top|| File under:
Pix of disabled Abrams from IED
I received three pictures through various channels of an Abrams knocked out by an IED planted in the roadway which detonated immediately under the tank. I understand three of the four crewmembers survived, although they have to be in rough shape judging from the wreck.

I posted them here to share with interested Rantburgers:
http://users.stargate.net/~dsteckel/Abrams.htm
Posted by: Dar || 11/04/2003 7:35:06 PM || Comments || Link || E-Mail|| [245 views] Top|| File under:
WTF?
From Memri:
IN A SURPRISING STATEMENT, IRAQI SHI'A LEADER MUQTADA AL-SADR SAID THAT SADDAM AND HIS FOLLOWERS ARE THE REAL ENEMIES OF IRAQ, NOT THE AMERICANS. HE SAID THE AMERICAN SOLDIERS ARE GUESTS AND THAT AMERICANS ARE A PEACE-LOVING PEOPLE. (AL-ZAMAN, IRAQ, 11/2/03)


Think someone had a little heart-to-heart with Muqqy?
Posted by: mercutio || 11/04/2003 3:25:49 PM || Comments || Link || E-Mail|| [244 views] Top|| File under:
The reasons why they think like they do
From HealingIraq - EFL but read the whole thing.
-The practice of blaming 'the other' in our societies is not a recent one. It has been engraved deeply in our minds for centuries, for various reasons. A person usually denies his own mistakes in front of his peers, and attempts to blame them on 'the other'. Who is this 'other'?. Sometimes it could be embodied, sometimes it could be invisible. This is the basis of all conspiracy theories, to acquit ones self from all responsibilities for its mistakes. We all remember as young schoolboys how we used to attribute our poor grades to the 'bad teacher'.

Everytime Saddam Hussein was asked about the reasons he waged war on Iran and Kuwait, he would answer coldly: It is always 'the other' who conspires against the great achievements of Al-Thawra (the revolution).

When we condemned Bin Laden and Hussein for all their atrocities against humanity, the conspiracy theorists would rush to us and correct us that 'the US are the ones to blame. After all they were who made Bin Laden and Saddam, weren't they?'. As if Saddam was just an innocent child or a pure angel before he established contact with the US. Or as if the US was the only power in the world who provided him any support or assistance. Also these people incorrectly assume that Islamic extremism was born today, or that it was the US that caused it to exist. Some even go far to try to convince us that these terrorist acts are the direct response to American policies in the region.

Just like they are trying to convince us today that the horrendous actions against Iraqi civilians today by militants/resistance/mujahedeen/terrorists are due to the American presence or occupation in Iraq. They forget that this sickened ideal would readily target other secularists/infidels/kafirs/reformists or any other creed that is different to theirs in the absence of an enemy such as the US in their way.
Posted by: mercutio || 11/04/2003 2:46:48 PM || Comments || Link || E-Mail|| [247 views] Top|| File under:
Iraq Coach Criticizes Coalition
We're taking hits from all sides.


Iraq's metric football soccer coach criticized the U.S.-led coalition for ignoring the needs of the national team and threatened to resign unless authorities help the squad prepare for the upcoming Asian championships.

Maybe we should get the sewage system running right first.


"In a country without any working cinemas or theaters, where people are afraid to go out at night, the successes of our team are a matter of huge national pride," Bernd Stange said Sunday. "That's important for the return of normalcy. Doesn't the coalition, doesn't Paul Bremer understand this?"


Add this to the lessons learned so that we can do better in NK. Must support soc....


Stange, from Germany, complained that Bremer, Iraq's chief U.S. administrator, had provided no support for the team and had not even called to congratulate the players after they qualified for the Asia Cup, the continent's most prestigious competition that will be played in China in June. The Associated Press called coalition spokesmen several times but they were either out of their office or would not comment.


Bremer's an American. American football has helmets and padding and 350-pound linemen. We're not totally convinced that metric football exists.

Let's not forget: must protect antiquti....


Stange, who used to coach East Germany and Australia's Perth Glory, took over the Iraqi national team in November. He remained outside the country during the U.S.-led invasion that ended in May with the overthrow of Saddam Hussein. Uday hired him.


Must use some interesting motivational techniques.




They said he used to coach the East Germans...

Stange returned to Baghdad soon after to find the country's soccer infrastructure devastated by looters and the invading forces.


Hey, bring back those shorts you bloody bastard. That's it I'm putting you in the book.


"I came here and found nothing, no balls, no nets, no funds, no competitions and no players," he said. "The main stadium had been turned into a parking lot for American tanks and its turf destroyed."


And they drank all the #$!%# gatorade.


Stange quickly reassembled the team ahead of the qualifiers for the Asia Cup which Iraq had to play in Malaysia and Bahrain because it was impossible to have home games.


We would have provided covering fire.


"We started from zero and we had three months to prepare for the qualifiers, but we did it," he said. "We came ahead in our group of teams that had spent millions to get to China."
I'm thinking that Mr. Strange has a single track mind. Maybe he should walk through one of the torture chambers police stations in Basra.
Stange lauded his "as extremely talented and motivated" players as well as the leadership of the Iraqi association, including interim president Hussain Saeed Mohamed and vice president Ahmed Rhady and other volunteers "who are working 20 hours a day without pay to revive the national league."


I was told that there would be quite a few talented Kurds and Shia for the team, but they all seem to be missing.


"But for the coalition, I only have hard words," Stange said. "I know that soccer is not the most important thing in life, but this country has always been crazy about the game and they should understand that our successes are helping boost morale and lift Iraq from the ashes." He said that without an immediate infusion of money for soccer, it will be impossible to keep the national team together because all of its members have already signed or have been offered lucrative contracts in the Gulf countries and Saudi Arabia. "If there is no change, I will leave my job by the end of the year," Stange said.
In postwar Iraq, even the national coach is not immune to dangers. This week gunmen shot his driver in the leg, arm and head. On other occasion, Stange drove through a firefight between American troops and Iraqi fighters on the highway near the city of Fallujah. Stange says he wants to remain in Iraq because he believes the team will do well in the Asia Cup and qualify for the World Cup in Germany in 2006. "That's my plan, I want them to play in my country as a symbol of the new Iraq," said Stange.


I bet Bremer thought we sould get some slack in comparison to Uday.
Posted by: Super Hose || 11/04/2003 2:05:42 PM || Comments || Link || E-Mail|| [235 views] Top|| File under:
Britons join attacks on allied troops in Iraq
It was really only a matter of time... From the Times - reg req'd (and I think it's not free for those outside the UK)


HANDPICKED groups of British Muslims are among the increasing number of foreign fighters slipping into Iraq to join terrorist attacks against coalition troops. An Anglican peace envoy, Canon Andrew White, recently met one group of British men waiting to cross the Iraqi border who admitted that they were going to Baghdad "to be part of the battle against the evil occupying forces".


"Iraqi passport holder queue here" "Non-Iraqi passport holders queue here" "Jihadis queue beside the pit"


The men, in their late 20s and early 30s, were all British-born, they have families, own properties and claimed to have been recruited for their mission in Britain. "What struck me was that these were all stupid gullible traitorous respectable men," Canon White said yesterday. "Some had their own business or were professional men. They didn't have long beards and weren't shouting their mouths off like young fanatics."


Despite what some may think, natural selection doesn't only discriminate on the basis of beards and forms of employment.


Canon White, who is a frequent visitor to Baghdad as Director of the International Centre for Reconciliation at Coventry Cathedral, said that he had met other Britons intent on joining the attacks on British and US troops. He approached one group after they flew to Amman, the Jordanian capital, presuming that they were working for an aid organisation or the Coalition Provisional Authority running Iraq. "I told them that I was going to help in the struggle for peace and they laughed and said: 'We are going to be part of the struggle but not in the same way. "'Our struggle is with weapons,' they said." The men were of Middle Eastern and Asian backgrounds, though all were born in the UK and travelling on British passports. Their plan was to drive from Amman to Baghdad, where they would be met by their Iraqi handler.
"Welcome to your grave Iraq, brave cannon-fodder! Give me your passports, please. You won't be wanting them again."
"Unlike many of the young men who just pitched up in Pakistan before the war with Afghanistan, bragging about wanting to join al-Qaeda, these men had apparently made their contacts while in Britain and were on some kind of organised mission." Canon White said that senior Iraqi figures in the provisional Government had told him about their meetings with men who had come from Britain to join the so-called international jihad. He said that Muslim clerics in Britain were appalled at militant figures from "Mujahidin-type organisations" who run what are advertised as prayer groups from private homes but which are in reality recruiting missions. "The overwhelming majority of Muslim leaders here and in Iraq don't want foreigners going to Baghdad to fight when they are working for peace," he said.


"Having the world's crop of psychopathic nutjobs milling around does tend to make the job more difficult."


Intelligence authorities admit that they do not know how many Britons have travelled to Iraq since the build-up to war began. Donald Rumsfeld, the US Defence Secretary, said at the weekend that coalition troops had so far arrested up to 300 foreign fighters inside Iraq. They had come from up to 30 different countries.


Gosh, Murat! B-b-but you told us these people were Iraqis!


A suicide bomber, who was shot before he could ram a car packed with 1,000lb of explosives into a Baghdad police station last week, was identified as a Yemeni carrying a Syrian passport. Recruitment to terrorist groups inside Iraq is believed to be on a much smaller scale than was the case in Afghanistan. None of the Britons who returned from Afghanistan has been prosecuted.


Which is a disgraceful and inexcusable dereliction of duty by the government...


One security source said: "Iraqi groups don't want dozens of amateurs wandering about getting themselves into trouble, as happened in the first weeks of the war in Afghanistan. "Al-Qaeda told these foreigners to go home as they were no use to them. They got sick, they couldn't adapt to the terrain or handle a weapon."


"They were just youthful dewey-eyed dreamers, carried here as if flower petals blown on the wind. All they wanted was to live according to the scriptures of the holy book, to kill and to maim..."


During the invasion of Iraq, British troops found foreign passports being carried by fighters who put up the fiercest resistance in the battle to occupy Basra. Some of those captured have been handed over to the US authorities for interrogation at Baghdad international airport, which the Americans are using as their main prison camp inside Iraq. British security authorities have expressed concern at the number of young men who have travelled to Syria in recent months to study Arabic or the Koran and who cannot now be traced. Some are believed to have moved on to the West Bank and Iraq. Paul Bremer, who leads the Coalition Provisional Authority in Baghdad, criticised the Government in Damascus for not doing more to stop foreign fighters infiltrating Iraq from Syria. "We have certainly got, because we have captured and killed them, members of al-Qaeda who may be coming in from Syria," he said.


Will the Labour government chunt down the traitors and their recruiters? Will they f***.
Posted by: Bulldog || 11/04/2003 9:37:41 AM || Comments || Link || E-Mail|| [360 views] Top|| File under:
Mystery M1A1 Tank Killer
Tip of the hat to Mr. Drudge...





EFL & FU



Shortly before dawn on Aug. 28, an M1A1 Abrams tank on routine patrol in Baghdad "was hit by something" that crippled the 69-ton behemoth. Army officials still are puzzling over what that "something" was.

According to an unclassified Army report, the mystery projectile punched through the vehicle's skirt and drilled a pencil-sized hole through the hull. The hole was so small that "my little finger will not go into it," the report's author noted.

The "something" continued into the crew compartment, where it passed through the gunner's seatback, grazed the kidney area of the gunner's flak jacket and finally came to rest after boring a hole 1œ to 2 inches deep in the hull on the far side of the tank.

As it passed through the interior, it hit enough critical components to knock the tank out of action. That made the tank one of only two Abrams disabled by enemy fire during the Iraq war and one of only a handful of "mobility kills" since they first rumbled onto the scene 20 years ago. The other Abrams knocked out this year in Iraq was hit by an RPG-7, a rocket-propelled grenade.

Experts believe whatever it is that knocked out the tank in August was not an RPG-7 but most likely something new — and that worries tank drivers.

In the sort of excited language seldom included in official Army documents, he said, "The unit is very anxious to have this 'SOMETHING' identified. It seems clear that a penetrator of a yellow molten metal is what caused the damage, but what weapon fires such a round and precisely what sort of round is it? The bad guys are using something unknown and the guys facing it want very much to know what it is and how they can defend themselves."

Whatever penetrated the tank created enough heat inside the hull to activate the vehicle's Halon firefighting gear, which probably prevented more serious injuries to the crew.

"It's a real strange impact," said a source who has worked both as a tank designer and as an anti-tank weapons engineer. "This is a new one. 
 It almost definitely is a hollow-charge warhead of some sort, but probably not an RPG-7" anti-tank rocket-propelled grenade.

One armor expert at Fort Knox, Ky., suggested the tank may have been hit by an updated RPG. About 15 years ago, Russian scientists created tandem-warhead anti-tank-grenades designed to defeat reactive armor. The new round, a PG-7VR, can be fired from an RPG-7V launcher and might have left the unusual signature on the tank.

In addition, the Russians have developed an improved weapon, the RPG-22. These and perhaps even newer variants have been used against American forces in Afghanistan. It is believed U.S. troops seized some that have been returned to the United States for testing, but scant details about their effects and "fingerprints" are available.

Still another possibility is a retrofitted warhead for the RPG system being developed by a Swiss manufacturer.

At this time, it appears most likely that an RPG-22 or some other improved variant of the Russian-designed weapon damaged the M1 tank, sources concluded. The damage certainly was caused by some sort of shaped-charge or hollow-charge warhead, and the cohesive nature of the destructive jet suggests a more effective weapon than a fragmented-jet RPG-7.

A spokesman for General Dynamics Land Systems, which manufactures the Abrams, said company engineers agree some type of RPG probably caused the damage. After checking with them, the spokesman delivered the manufacturer's verdict: The tank was hit by "a 'golden' RPG" — an extremely lucky shot.

In the end, a civilian weapons expert said, "I hope it was a lucky shot and we are not part of someone's test program. Being a live target is no fun."
Posted by: ---------<<<<-- || 11/04/2003 9:05:55 AM || Comments || Link || E-Mail|| [255 views] Top|| File under:
Intelligence Files Spur U.S. Investigations
This should be fun


The CIA has seized an extensive cache of files from the former Iraqi Intelligence Service that is spurring U.S. investigations of weapons procurement networks and agents of influence who took money from the government of

Saddam Hussein

, according to U.S. officials familiar with the records. The Iraqi files are "almost as much as the Stasi files," said a senior U.S. official, referring to the vast archives of the former East German intelligence service seized after the fall of the Berlin Wall in 1989. The records would stretch 9 1/2 miles if laid end to end. They contain not only the names of nearly every Iraqi intelligence officer, but also the names of their paid foreign agents, written agent reports, evaluations of agent credentials, and documentary evidence of payments made to buy influence in the Arab world and elsewhere.

The officials declined to name individuals who they believe received funds or to name the home countries of the alleged recipients. One official said the recipients held high-ranking positions and worked both in Arab countries and in other regions. A second official said the payments were the subjects of "active investigations" by U.S. government agencies. The recipients of the Iraqi funds were described by U.S. officials not as formal intelligence agents, but as prominent personalities and political figures who accepted money from Iraq as they defended Hussein publicly or pressed his causes.


"Dont think of it as a payment. Think of it as a tip."

CIA officers and Pentagon intelligence specialists have been poring through the files from the Iraqi Intelligence Service and the notorious Special Security Organization in part because they see the services as central to Hussein's clandestine efforts to acquire or develop weapons of mass destruction. The Iraq Survey Group, the CIA-supervised body appointed by President Bush to lead the hunt for special weapons, hopes its searches for fugitive officers from the Iraqi security services may also produce breakthroughs in the hunt for weapons of mass destruction. In the meantime, as they travel on site visits and conduct interviews, survey group teams increasingly are falling under hostile, professional surveillance and ambush attempts, according to officials involved in the weapons searches.
Posted by: tipper. || 11/04/2003 8:24:10 AM || Comments || Link || E-Mail|| [238 views] Top|| File under:
David Brooks: Iraq is "A Burden Too Heavy to Put Down"
New York Times EFL LRR
Umm Haydar was a 25-year-old Iraqi woman whose husband displeased Saddam Hussein's government. After he fled the country in 2000, some members of the Fedayeen Saddam grabbed her from her home and brought her out on the street. There, in front of her children and mother-in-law, two men grabbed her arms while another pulled her head back and beheaded her. Baath Party officials watched the murder, put her head in a plastic bag and took away her children. Try to put yourself in the mind of the killer, or of the guy with the plastic bag. You are part of Saddam's vast apparatus of rape squads, torture teams and mass-grave fillers. Every time you walk down the street, people tremble in fear. Everything else in society is arbitrary, but you are absolute. When you kill, your craving for power and significance is sated. You are infused with the joy of domination.

These are the people we are still fighting in Iraq. These are the people who blow up Red Cross headquarters and U.N. buildings and fight against democracy and freedom. They are the scum of the earth. And they are being joined in their lairs by the flotsam and jetsam of the terrorist world.


"But Saddam was no threat!"
Posted by: Mike || 11/04/2003 6:45:46 AM || Comments || Link || E-Mail|| [275 views] Top|| File under:
Anti-Saddam Probe Judge Murdered
Naseer Al-Nahr, Asharq Al-Awsat
Iraqi insurgents yesterday kept up the pressure on occupying forces and their perceived collaborators, killing the judge behind the creation of a judicial commission to probe officials of

Saddam Hussein's

ousted regime. Muhan Jabr Al-Shuwaili, the top judge in the central governorate of Najaf, was kidnapped along with Najaf prosecutor general Aref Aziz, from the judge's house in the city early yesterday, Aziz said. The two were taken in cars to a deserted area eight kilometers (five miles) north of Najaf. "One of the assailants said 'Saddam has ordered your prosecution.' Then they fired two shots into his head," Aziz said. "As for me, they told me 'this does not concern you'. They released me," he added.


I guess Sammy approved of him...

Shuwaili had signed onto the decision to create the Baath Investigative Commission, made up of four attorneys who probe complaints before raising them with an investigative judge.


I wonder how the Iraqis are buying this gangster stuff?

Also in Najaf, the president of the city's municipal council, Sheikh Khaled Al-Numani, said he had escaped an assassination bid late Sunday when assailants opened fire on his house, triggering retaliatory fire by his guards. "Two of the three assailants were caught. One of them is an Egyptian named Rabih Al-Masri who has been living in Najaf for a long time," Numani said.


I hope Rabih's having a very uncomfortable time of it right now...

Late at night, guerrillas launched a mortar attack in central Baghdad near the headquarters of the US-led administration in Iraq. Witnesses heard four loud explosions echoing across the city from the western bank of the Tigris River, where the US-led administration occupies a large palace complex previously used by Saddam. "Three to four mortars impacted in central Baghdad, but we don't yet know the point of impact," a US military spokesman said. In Washington, an official said the palace complex had not been affected by the attack.


Usually the mortar attacks, especially at night, aren't remotely accurate. I slept through one once — got bitched out royally for it, too...

Also last night, a bomb exploded outside a hotel used by Iranians in Karbala, killing at least three people. Witnesses said the bomb appeared to have been planted in a nearby car and had destroyed much of the front of the hotel.


The car bomb makes me think Ansar al-Islam, but it could be lotsa people, to include Hezbollah...

On Sunday night near Balad, north of Baghdad, US forces fired on a pickup truck, killing six Iraqis, residents said. US soldiers said the vehicle was suspected of carrying insurgents and that the incident was being investigated.


Good. Six bad guy deaders. Though it'll take a lot more to remotely even the score...

The US-led administration said in a statement that Mustafa Zaidan Al-Khaleefa, head of Baghdad's Karkh Neighborhood Council, was killed on Sunday evening while walking near his home. Two gunmen shot him as they drove by, it said.
Posted by: Fred Pruitt || 11/04/2003 21:36 || Comments || Link || E-Mail|| [247 views] Top|| File under:
Southeast Asia
UN envoy in fresh bid to see Suu Kyi
At the risk of repeating ourselves...
A UN rights envoy met Burma government officials yesterday at the start of a week-long visit aimed at persuading the military junta to free democracy leader Aung San Suu Kyi and address its much-criticised rights record. Paulo Sergio Pinheiro is the second high-level UN official to visit Burma since Suu Kyi was confined to her Rangooon home in September after major surgery and nearly three months in detention at a secret location. There were no immediate details of his talks, but he has asked to meet Suu Kyi, a UN official said. The regime may allow that meeting, but is unlikely to yield much ground on other issues, diplomats said. The Brazilian academic cut short his last trip to Burma in March after discovering a bugging device taped to the underside of a table while interviewing a political prisoner in a Rangoon jail.


About what you'd expect...
Posted by: Fred Pruitt || 11/04/2003 00:01 || Comments || Link || E-Mail|| [246 views] Top|| File under:
Prosecutor says Indonesian teacher JI caretaker
Prosecutors brought to court on Monday an Indonesian teacher, considered by police as the chief of a Southeast Asian Muslim militant network, saying he was the group's caretaker and charging him with hiding a Bali bomber. The prosecution said Abu Rusydan, a religious teacher from Central Java, temporarily took over the role of Abu Bakar Bashir as the leader of Jamaah Islamiyah (JI)six months before the deadly Bali bombings. "The defendant was chosen as the day-to-day caretaker of JI's emir" in a meeting of Muslim militants in a resort area in West Java province, state prosecutor Haryono said. However, the charges against Rusydan mainly centred on his role in hiding Mukhlas, the top controller of the Bali blast operation. Prosecutors said Rusydan met Mukhlas five days after the Bali bombings at a gathering in a remote Central Java town. "Mukhlas said 'the perpetrators of the Bali bombings were us'", Haryono said. "After the meeting on October 17, 2002, the defendant did not report to the authorities that one of the Bali bombing perpetrators was Mukhlas."


Gotcha.Inconvenient, when Mukhlas admits to it, ain't it?

Rusydan has denied he had become the temporary leader of JI. "If they say that I am a member of JI, for example, which JI (do they refer to)?" he asked prosectors.
Defence lawyer Achmad Michdan, told reporters that while his client is accused over an October 17 meeting, Mukhlas was not declared a wanted person until November 8.


But the holy man had knowledge that he blew the night club before that.
Posted by: Fred Pruitt || 11/04/2003 00:01 || Comments || Link || E-Mail|| [249 views] Top|| File under:
Badawi vows to act tough on terrorism
In his first major policy-oriented speech since taking office, Malaysia's new leader pledged yesterday to maintain his country's tough stance on terrorism and to speak out against global injustice. In an wide-ranging address to a packed Parliament, Prime Minister Abdullah Ahmad Badawi did not break new policy ground, but vowed to combat government corruption, expand economic prosperity and root out militancy. "We cannot compromise when dealing with the threats posed by extremism, terrorism and militancy," Abdullah told legislators. "Therefore the government's firmness in dealing with these threats must be fully supported to ensure the security and peace of our nation." Malaysia has detained without trial scores of suspected members of Jemaah Islamiyah, an Al Qaeda-linked extremist network and shared intelligence about alleged September 11 plotters with US authorities.


The question is, what's his definition of terrorism? Mahathir cracked down on the kind that was a threat to his regime, was mushy soft on terrorists far enough away not to be a threat.
Posted by: Fred Pruitt || 11/04/2003 00:00 || Comments || Link || E-Mail|| [256 views] Top|| File under:
Marriott Bombing Suspects Apologize
"Dang! You caught us!"
"We're sorry! Really, we are!"
"Yeah. Can we go home now?"
Two men arrested last week on charges of bombing the JW Marriott Hotel in Jakarta in August have expressed regret over the incident that killed 12 people and left 150 injured.

Tohir

and

Ismail

, who were arrested on Wednesday in Cirebon, West Java, were flown by helicopter to National Police headquarters in Jakarta on Sunday. West Java Police spokesman Senior Commissioner Muryan Faizal said the two suspects had been detained for four days at a hotel in Bandung city for questioning on their two Malaysian accomplices who managed to escape to arrest.


"No! Don't put us up in a... a... hotel!"

Tohir, speaking to television network SCTV in Bandung, admitted his involvement in the August 5 bombing and apologized to the victims' families. "In the name of Allah... I confess that I did it
 I apologize to families of the victims sincerely, without any pressure from others, and to the Muslim community, who have felt the slander and negative impacts of my actions," he was quoted as saying by Agence France-Presse. Ismail also expressed remorse, saying: "This is my action. I regret it."
The two men had been working with wanted terrorists Azahari Husin and Noordin Mohammed Top, who are suspected of involvement in the Marriott blast and last year's deadly Bali nightclub bombings. After their arrest on Wednesday, Tohir and Ismail led police to find the Bandung hideout of the two Malaysians, but the fugitives escaped because officers feared they would detonate explosives they were carrying.
National Police chief General Dai Bachtiar on Sunday said he believed Azahari and Noordin are still in Java, where points of exit are being tightly monitored. He urged the public to be on the lookout for the two men and any other suspected terrorists. "Anybody who might see someone suspicious is advised to contact the nearest police post," he was quoted as saying by state news agency Antara. Experts say the fugitives are desperate and dangerous, and would prefer to carry out a suicide bombing of a Western target rather than be arrested. Both men are alleged members of regional terrorist network Jemaah Islamiyah, which has been linked to al Qaeda and accused of responsibility for a string of bombings in Southeast Asia.
Posted by: Fred Pruitt || 11/04/2003 23:56 || Comments || Link || E-Mail|| [238 views] Top|| File under:
Terror Networks
Al Qaeda again threatens New York, Washington and Los Angeles
From DEBKA...
A new message was posted in the last few hours by the Jeddah-based al-Qaeda-linked Al-Islah (Reform) society calling on Muslims to flee New York, Washington and Los Angeles in advance of major al Qaeda attacks in those cities. This is revealed by DEBKAfile. The message accuses the United States of predetermining its end (doom) by its policies. "The Jews rule the Pentagon by remote control and (are the cause) of Muslims being killed in every corner of the world. The United States should therefore expect more blows." The message is signed on behalf of the al Bayan (The Threat) movement by "your warrior brother, Abul Hassan al Khadrami". Our Muslim expert identifies the name of the signatory as belonging to a Yemeni from Hadhrameuth, the Bin Ladens' place of origin where Osama enjoys substantial tribal support. DEBKAfile's counter-terror sources stress that warnings appearing on these forums are taken both very seriously and with caution by the intelligence services keeping track of the terrorist network's electronic traffic. Last November, Jeddah-based fundamentalist forums addressed a message to an Al Qaeda member, saying whoever understands — understands; whoever knows, knows, but we are marching towards an operation that will take us to Paradise. Three days later, the Mombasa Paradise hotel was blown up killing 12 Kenyans and 3 Israelis and a failed shoulder-launched Strela anti-air missile missed an Israeli airliner at Mombasa airport.


A serious threat? Or more wind? Guess we'll find out, eventually. I'd sure like to know more about al-Islah. I thought it was the Movement for Islamic Reform, but they're out of London, not Jeddah...
Posted by: Fred Pruitt || 11/04/2003 00:10 || Comments || Link || E-Mail|| [243 views] Top|| File under:
Home Front
Democrats Mull Politicizing Iraq War Intelligence
Fox News has obtained a document purportedly written by a Democrat on the Senate Intelligence Committee that outlines a Democratic strategy for exposing what the document calls "the administration's dubious motives" with regard to the war against Iraq.


If it's in the nation's, rather than the Dems' interests, fair game


The memo, provided late Tuesday by a source on the Senate Intelligence Committee, discusses the timing of a possible investigation into pre-war Iraq intelligence in such a way that it could bring maximum embarrassment to President Bush in his re-election campaign.


Ohhhhh... sorry, temporary attack of naivete


Among other things, the memo recommends that Democrats "prepare to launch an investigation when it becomes clear we have exhausted the opportunity to usefully collaborate with the [Senate] majority. We can pull the trigger on an independent investigation of the administration's use of intelligence at any time — but we can only do so once ... the best time would probably be next year."


right before the election.....hmmmm what could possibly be the reason for that?


The last paragraph of the memo reads, "Intelligence issues are clearly secondary to the public's concern regarding the insurgency in Iraq."


so, blow away any intel assets in the interest of partisan gain, right?


Committee Chairman Pat Roberts, R-Kan., appeared clearly shocked by the memo, which Sen. Jay Rockefeller, D-W. Va. (sock puppet to R.KKK. Byrd), ranking member on the Intelligence Committee, acknowledged was written in draft form and not meant for distribution.


"Cripes! who the F&*k let this out???"


"The draft memo leaked to the press today was written by staff and was likely taken from a waste basket or through unauthorized computer access," Rockefeller said in a statement.


not addressing the fact it was a Dem staffer writing this traitorous tripe


Rockefeller did not say who wrote the memo. "The draft memo was not approved nor was it shared with any member of the Senate Intelligence Committee or anyone else. Having said that, the memo clearly reflects staff frustration with the conduct of the Senate Intelligence Committee investigation and the difficulties of obtaining information from the administration."


Waaaahhhhhhhh


Roberts said he believes the strategy outlined in the memo may constitute a violation of Senate ethics rules, an issue he may pursue with the ethics committee. "I have no idea how this became public. I am a little stunned. You can't politicize the Intelligence Committee. The memo is blatantly partisan. Members of the committee on the Republican side are frustrated, outraged and indignant. I hope we can get past this," Roberts said.


Lessee, here. I expect pious denials that it was ever a really, truly, signed off on plan. There will be massive indignation over the fact that someone leaked the document in a most unauthorized manner, eventually overshadowing the actual content of the memo. And a Dem-led investigation into 9-11 intel, probably starting next August...

While the memo does not appear to be written as a straight political strategy piece, the memo does appear to be playing Roberts, who is described in the memo as helpful and going along with Democratic requests. The memo advises continuing to seek concessions from Roberts until and as long as it is useful.


"Then we can dump his ratty ass."

Despite the memo's backhanded praise of Roberts, Rockefeller said Democrats are frustrated with the cooperation they are receiving from the chairman. "Exploring or asserting the rights of the minority under the intelligence committee rules in no way amounts to politicizing intelligence. The American people deserve a full accounting of why we sent our sons and daughters into war," he said.


Heads better role or this becomes a campaign issue earlier than the Dems thought - and not the way they hoped




Don't discount attention span...
Posted by: Frank G || 11/04/2003 9:00:51 PM || Comments || Link || E-Mail|| [375 views] Top|| File under:
KY: Publicans in, Sinners out
Rep. Ernie Fletcher easily won the Kentucky governor's race Tuesday, becoming the first Republican to lead the state in 32 years, while the GOP hoped to take another Democratic governor's seat in Mississippi. With 41 percent of precincts reporting, Fletcher who got a big campaign assist from President Bush in the campaign's final days led with 52 percent, or 246,033 votes, to Democratic Attorney General Ben Chandler's 48 percent, or 224,468 votes.
Posted by: Fred Pruitt || 11/04/2003 20:36 || Comments || Link || E-Mail|| [371 views] Top|| File under:
Syria-Lebanon
Jihadi assembly point in Syria "abandoned"
By SAM F. GHATTAS, Associated Press. EFL


What had once been an assembly point in Syria for Arabs eager to fight in Iraq is now abandoned. Posters of Palestinian cannon fodder "martyrs" in Iraq in a Palestinian refugee camp near Damascus are torn and faded. Yarmouk, on the outskirts of Damascus, was the source of an estimated 300 Arab volunteers who went to Iraq to fight during the war, in the spring.


Did any of them come back?


Now, residents say it's been months since they've heard of volunteers going to fight, bodies returning home or memorials held for slain men. "Nobody has gone to Iraq since the occupation and no one is stupid enough to go thinking of going," Salim Rashid, a 55-year-old Palestinian, said as he read a newspaper in his stationery store in Yarmouk. He recalled the disillusionment of Arab volunteers during the dying days of Saddam Hussein's regime, after many Iraqis turned against the volunteers, accusing them of supporting the dictator.


"We lost!"


Faisal Younes said no more fighters had gone to Iraq since the fall of Baghdad in April. The volunteers were betrayed by Iraqis, the 36-year-old Palestinian said. Fighting for Iraq and Saddam was "a big lie."


The Iraqis who "betrayed" them were smart enough to recognize an enemy when they saw one.


One poster, that of Mohammed Hadrous, said he was killed April 11 in Basra, in southern Iraq. Abdul-Rahman Jamal Amer threw his wretched life away for a lost cause was "martyred" May 5 in Iraq. Thaer Abdullah's, pasted outside the al-Wasim Mosque, gave no date.


Wonder how many "volunteers" "achieved gloruious martyrdom" versus how many came back alive?


Most of the foreign fighters are believed to be Syrian, Lebanese, Palestinian, Yemeni, Kuwaiti and Saudi, the officials said. They said others are believed to include Arabs who carry Western passports, but said little intelligence information on them was available.
Posted by: Mike || 11/04/2003 4:04:00 PM || Comments || Link || E-Mail|| [340 views] Top|| File under:
Two (unrelated?) posts from DEBKA
#1



DEBKAfile's Middle East sources report: Mubarak made brief trip to Damascus Monday to convey sharp hands-off warning from Washington to Assad to desist from interfering in Iraq war, sponsoring Palestinian terror and frequent threats to strike at Israeli settlements on Golan Heights. Syrian ruler told he is exposing Syria to extreme American and Israeli reprisals.



#2


DEBKAfile's military sources report unusually heavy US bomber and fighter air traffic on the move from US West Coast to Middle East via Scotland



heh.heh.heh......




Posted by: mercutio || 11/04/2003 3:30:40 PM || Comments || Link || E-Mail|| [239 views] Top|| File under:
Iran
Nuclear Breaches
The UN nuclear watchdog, the IAEA, will report at a key meeting later this month that Iran has failed to honor some international nuclear safeguards, the director was quoted as saying. International Atomic Energy Agency chief Mohamed ElBaradei told the Spanish newspaper El Pais that new breaches will be detailed in a report the IAEA is to present to its board of governors on November 20. "We reported breaches in the past and there will be new ones in this upcoming report," ElBaradei was quoted as saying by his spokesman

Mark Gwozdecky

.

It was the first confirmation by the IAEA that new Iranian information, filed ahead of an October 31 deadline for Iran to prove it is not developing nuclear weapons, showed Iranian failures in honoring nuclear safeguards agreements. Tehran faces the possibility the IAEA will judge it to be in non-compliance with the nuclear Non-Proliferation Treaty (NPT) and send the issue to the UN Security Council, which could then impose sanctions. The United States accuses Iran of secretly working to manufacture highly enriched uranium, which can be used to make atomic bombs, and says Tehran should be judged in non-compliance. But the IAEA board has so far avoided this step, giving Iran the last-chance deadline to provide full disclosure on its nuclear program.

Ali Akbar Salehi, Iran's ambassador to the IAEA, said October 24 that there were disclosures in the report of "what could be considered failures" to adhere to the safeguards regime of the NPT, of which Iran is a signatory. He said these were "in the same line" as failures by Iran the IAEA had listed in a report in June. Salehi said the new failures involved "some lab tests". He did not provide details. But he said: "It is 100-percent clear that Iran has never been involved in anything that would indicate it was involved in a nuclear weapons program."


Just before his lips fell off.


ElBaradei said verifying the Iranian information would take time. "November 20 is an important milestone but we won't be able to finish our work by then. We will need a few more months, particularly with regard to very complex investigations such as the source" of traces of highly enriched uranium found by IAEA inspectors in Iran, ElBaradei said. Iran claims the uranium came from contamination of equipment it had bought abroad and not from producing the material, as the United States charges. ElBaradei said a problem in verifying the Iranian claims is that "there is more than one country which has supplied Iran with centrifuges" used in enriching uranium. Salehi has said Iran does not know where the equipment came from since it was bought on the black market when Tehran had to be "discreet" as it was developing its nuclear program in the face of international sanctions.


"It ain't mine. Somebody left it here."
Posted by: Atrus || 11/04/2003 1:50:21 PM || Comments || Link || E-Mail|| [267 views] Top|| File under:
Home Front
Top Man: We won't quit.
More on this one, from yesterday...
A day after guerrillas shot down a helicopter in Iraq and killed 16 Americans, President Bush said Monday that attackers are trying to drive away coalition forces but that "America will never run." Bush did not mention Sunday's casualties as he addressed a group of small business owners and community leaders at an Alabama factory. However, he spoke of U.S. casualties and said, "Some of the best have fallen in service to our fellow Americans. We mourn every loss," the president said. "We honor every name. We grieve with every family. And we will always be grateful that liberty has found such brave defenders." Sunday's missile attack, which also wounded 20 troops, closed out a week that began with a similarly grim new record. On Oct. 27, three dozen people died in a wave of suicide bombings in Baghdad, the bloodiest day there since Bush declared major combat over May 1. "The enemy in Iraq believes America will run," the president said. "That's why they're willing to kill innocent civilians, relief workers, coalition troops. America will never run."


That's what we had yesterday. Here's the Dems chiming in...

Sen. Joseph Biden of Delaware, the ranking Democrat on the Senate Foreign Relations Committee, said Monday on CBS's "The Early Show" that the United States must finish the job it started in Iraq. "If we lose the peace in Iraq that entire part of the world becomes chaos. You have Iran becoming a powerful, powerful force there surrounded by two failed states - Afghanistan and Iraq," he said. Biden criticized the Bush administration's war effort for lacking a "sense of urgency" in securing the peace and said more troops are needed for the job. The United States, he said, needs to "bring in NATO, bring in other folks and give up some authority. We act like Iraq is some kind of prize that we won."


Or maybe that we're afraid the International Community™ will hose it, like they usually do...

Speaking Sunday, Defense Secretary

Donald H. Rumsfeld

said Americans should view the deadly downing of the Army helicopter as the tragic but inevitable cost of waging a long war. "In a long, hard war, we're going to have tragic days, as this is," he told ABC's "This Week.""But they're necessary. They're part of a war that's difficult and complicated."


Counterpoint: Inject Rumsfeld's realism. Then move on to:

But Democratic presidential hopefuls seized on the downing of the CH-47 Chinook transport helicopter to press the administration to justify the mounting American death toll and to explain its strategy for getting out of Iraq. "We were misled into this conflict without a real strategy for success," former NATO commander Wesley Clark told The Associated Press.


"Hey! Lookit me! I'm hysterical!"

Two other candidates, Rep. Dick Gephardt and Sen. John Edwards, said the United States needs more international help to make Iraq safe.


"This is a job for... Kofi!"

"We cannot solve this problem alone," Gephardt said on CBS'"Face the Nation." He urged Bush to sit down with foreign leaders, "treat them with respect and ... get the help that we should get from our friends."


Unlike the help we've gotten from... ummm... Britain and Poland and Albania and Mongolia and Denmark and...

Ohio Rep. Dennis Kucinich, the only candidate who voted against the congressional resolution authorizing the war in Iraq, said in a statement: "This disastrous mission must be ended before any more lives are lost. ... It is time to bring our troops home."


"We can ring them around Washington, and we'll protect the capital, by gum!"

The strike occurred as an ABC News-Washington Post poll, for the first time, found that a majority of people surveyed - 51 percent - now disapprove of the way Bush is handling postwar Iraq.
Posted by: Atrus || 11/04/2003 1:23:56 PM || Comments || Link || E-Mail|| [244 views] Top|| File under:
Middle East
PA makes more arrests in US convoy attack case
JPost Reg Req'd



Palestinian Authority officials said Tuesday that two Palestinians have been arrested in connection with the attack on the US diplomatic convoy in the Gaza Strip on October 14.


more show arrests? At least hold em til the ink dries on the warrants


The attack killed three American security guards and wounded a fourth, and was the first deadly attack on official US targets in Palestinian Authority-controlled areas.

The two Palestinians arrested Tuesday were residents of the Gaza Strip and are suspected of supplying the explosive material used in the attack on the US convoy.

According to reports, the Palestinians confessed during a beating to passing on the bomb-making material to a cell of the terrorist 'Popular Resistance Committees' group - a group comprised of disgruntled security officers and Hamas, Islamic Jihad, and Fatah members.


are there ever "gruntled" Paleos?


Palestinian Authority security officials believe that the remote control explosive device which killed three US security guards accompanying a US diplomatic convoy was smuggled into Gaza from abroad, according to a PA source. 'The device was too sophisticated to have been build by a local cell,' he added.


Another import from Syria-Lebanon?


The Palestinian media has published conspiracy theories blaming Israel for the bombing.

"The Jooooos did it!"


PA Police have arrested and released a few minutes after the press left several people belonging to the Resistance Committee - but still have no evidence against them.

They also arrested and questioned members of a pro-Iraqi faction, who denied any connection to the attack.

FBI investigators have returned to Washington after completing their investigation. A source said that the investigators were 'not fully satisfied with the Palestinian investigation into the attack.'


Posted by: Frank G || 11/04/2003 12:59:43 PM || Comments || Link || E-Mail|| [240 views] Top|| File under:
Home Front
There are good men in Iraq
Chief Wiggles Strikes Again!




Via Lucianne

:
The front door to the house swung wide, and the former general in Saddam's air force ushered us warmly in. "Welcome to our home," he said. "You are our honoured guests." At his side were his dark-haired wife, dressed in her very best, and their three excited children. Inside, a splendid Middle Eastern feast awaited us. The general had spent seven months in an American POW camp, and the dinner was to celebrate his homecoming. It was also to thank the man who had become his friend and helped to get him out -- the American who'd been in charge of interrogating him. Chief Wiggles belongs to Utah's 141st Military Intelligence Battalion. He is tall and lanky, pale-skinned, pale-haired, sentimental and kind. In his spare time he runs a toy drive for Iraqi kids. Until July, his main job was to debrief Mazin and the 13 other generals who had surrendered at the beginning of the war....

After hours of talk and food, it was time to go. The chief and the general parted in the way that close male friends do here. The general put his hand over his heart. "I love you," he said in English. And the chief put his hand over his heart, and said "I love you" back.
Posted by: Anonymous || 11/04/2003 12:45:00 PM || Comments || Link || E-Mail|| [257 views] Top|| File under:
Clinton Fundraiser Loses Money?
A charity fund-raiser for Seattle Hebrew Academy and two local arts groups, which brought former President Clinton to town, was a financial bust — though not for the 42nd president.


Remember he gets his first!


The September event at Marion McCaw Hall cost organizers $290,000 but brought in just $288,000, according to organizers — a shortfall of $2,000 sponsors blamed on sluggish ticket sales.


This would be the Clinton Economic recovery plan.


It's not known how much Clinton was paid, but he did charge for his Seattle appearance, according to his office. Neither his spokeswoman nor Foolproof Performing Arts, which produced the event, are talking about his fee. But in 2002, he charged no less than $100,000 for all but one of his speaking appearances, earning $9.5 million for the year, according to Sen. Hillary Clinton's personal financial disclosure form filed in May. When organizers realized they would have about 800 unsold tickets to the Sept. 16 event, they gave them away to community groups. The Schultz Family Foundation, an event co-sponsor, salvaged the night for the Seattle Hebrew Academy — one of the three beneficiaries — by pledging $20,000 to the school beginning in 2004, according to the foundation.
The academy has raised $7 million of its $8.6 million goal to repair damage sustained during the 2001 Nisqually earthquake.


Why didn't the Fornicator-in-Chief give up a few grand?


But Clinton's visit made no money for either the Seattle Center Academy or Foolproof Performing Arts. "There was a sense of history that night. But translating history into cold, hard cash is not always easy," said Marilyn Raichle, director of Foolproof, the event's main organizer.


This is especially true when people are TIRED of hearing about the Clintons!




Think that might be why people didn't buy tickets?... Nah. That couldn't be it.

Although it didn't raise money, the event gave many students a chance to see Clinton for free and raised awareness of Foolproof and its "American Voices" speaker series, Raichle said.


I don't think Slick Willy showed up for free.




"Grandmaw, tell us again about the time you heard President Clinton speak in Seattle!"

A Seattle Center Academy spokeswoman said the school was happy to get 120 free tickets for young people to hear Clinton, despite the fund-raising failure.


I still wouldn't go.




Doesn't sound like you did...

"Some events raise money, and some don't. That's just the way it works," the academy's Sherrie Boyer said. Slow ticket sales were the biggest obstacle to breaking even, Raichle said. Foolproof sold 2,054 tickets, ranging from $35 to $2,500 for a private dinner with Clinton, who later spoke at the opera house for more than an hour about creating an integrated global community. That left hundreds of unsold tickets, which Foolproof gave away, mostly to students. Raichle blamed competing events and said many people chose to give to the charities privately rather than attend the speech. The event also had significant expenses, however. In addition to Clinton's undisclosed fee, production costs as well as advertising and catering each cost between $20,000 and $30,000; other money paid for transportation, stagehands and security, graphic design and printing, Raichle said.


Wonder what lucky girl won that 'private dinner' with Clinton? Can it be that FINALLY we can move beyond Clinton and his sleazy regime? I grow tired of him and his shrew of a wife recounting how THEY would of/could of done everything differently. I have a dream the he and Dimmy Carter go live in Cuba, chase Chiquita's on the beach, and build huts for the natives.
Posted by: Cyber Sarge (VRWC CA Chapter) || 11/04/2003 11:54:47 AM || Comments || Link || E-Mail|| [382 views] Top|| File under:
Africa: North
Egyptian MP to sue France, UK over Suez
An Egyptian member of parliament on Saturday said he would sue Britain and France for USD 15 billion in compensation for their invasion of the Suez Canal zone in 1956.

Al-Badri Ferghalli

, from Port Said on the northern tip of the canal, told AFP he has began forming a committee to "collect documents and witness accounts" on the invasion to back the lawsuit. "The aggression caused thousands of deaths among the city residents and destroyed whole neighbourhoods," he said. He said he would ask the Egyptian parliament and government to back the lawsuit, but did not specify the court he would appeal to.


Prob'ly someplace in Belgium...

British-French military operations to control Port Said and the rest of the canal began on October 31, 1956, two days after Israeli forces crossed into the Sinai peninsula. International condemnation and strong US pressure forced the three countries to end operations and withdraw. The invasion came after Egyptian President Gamal Abel Nasser nationalised the canal between the Mediterranean and the Red Sea to finance the construction of the Aswan High Dam.
Posted by: Seafarious || 11/04/2003 11:34:12 AM || Comments || Link || E-Mail|| [241 views] Top|| File under:
Home Front
See B.S. pulls 'Reagans'
Following a storm of protest, CBS has yanked its sweep miniseries "The Reagans," a controversial four-hour glimpse of the 40th president and his family, sources close to the production said. CBS chief Leslie Moonves made the decision after concluding that the film was unfair to the Reagans and that even extensive edits had not produced an acceptably balanced portrayal. The only question that remains is whether the miniseries will be picked up by the cable net Showtime -- like CBS, a unit of Viacom -- or shelved entirely, sources said. The miniseries was scheduled to bow Nov. 16 on CBS.


Waiting for the "First Amendment" cries.
Posted by: Steve || 11/04/2003 9:09:10 AM || Comments || Link || E-Mail|| [272 views] Top|| File under:
East Asia
Japanese poll urges an end to pacifism
Japan's constitution should be rewritten to remove or amend pacifist safeguards imposed after the Second World War, according to a poll yesterday of candidates representing the country's governing party. The poll by the Asahi newspaper showed that constitutional revision was favoured by almost 90 per cent of candidates from the ruling Liberal Democratic Party, which is expected to win this week's general election comfortably. It also showed that some 60 per cent of candidates from the main opposition Democrats are in favour of revising the constitution, though not necessarily Article Nine, which prevents Japan from maintaining an offensive military capability.

The poll did not specifically ask which part of the constitution should be changed, but it is understood that many LDP members, including Junichiro Koizumi, the prime minister, believe Article Nine should be changed. The article has been interpreted by successive governments as preventing Japan from exercising a right to collective self-defence - the use of force to counter an attack on a foreign ally. But that has been increasingly in doubt as Japan's security situation has changed. Politicians and foreign policy analysts have become acutely concerned by the erratic behaviour of North Korea, which is openly pursuing nuclear weapons.

Earlier this year, the defence minister said a pre-emptive attack on North Korea would be considered if a missile capable of reaching Japan was being made ready. In 1998, North Korea launched a missile over Japanese airspace, demonstrating its ability to hit Tokyo. The Japanese constitution renounces the right to make war and maintain an army. But yesterday's poll indicates a growing consensus that this needs to be amended to enable Japan to play a greater role in regional security, particularly in the face of the threat from North Korea. Any revision is likely to be preceded by a debate about how Article Nine can be altered to reflect the changing international situation without moving too radically away from Japan's special status as a non-militarist nation. In August, Mr Koizumi suggested that the LDP should revise the constitution, including Article Nine, by November 2005, his party's 50th anniversary.

America has pressed Japan to play a bigger role in security and some Japanese want the country to be able to exercise collective self-defence. Right-wingers say it is too reliant on the "umbrella" provided by the alliance with America and that it is time to become a "normal country" with a recognised military force to back its foreign policy.
Posted by: Bulldog || 11/04/2003 6:41:54 AM || Comments || Link || E-Mail|| [249 views] Top|| File under:
International
Israel Circulates Resolution at U.N.
UNITED NATIONS (AP) - Israel, which has seen hundreds of U.N. resolutions passed against its policies over the years, circulated its first resolution ever Monday, saying the outcome will show whether the organization is taking a balanced approach to the Mideast.


Interesting ploy.


The Israeli resolution, a copy of which was given to The Associated Press, calls for the protection of Israeli children victimized by Palestinian terrorism. It closely mirrors a similar draft submitted by Egypt last week highlighting the plight of Palestinian children affected by more than three years of bloody conflict in the region.


Wonder if it mentions the Palestinian child abuse documented over at LGF?


Israeli diplomats said they'd be happy if the General Assembly decided to drop the two drafts or adopt them both. ``The test will be if they pass the Palestinian one but not ours,'' said deputy Israeli Ambassador Arye Meckel.


Sounds like a Rantburg Future to me.


For years, Israel has refused to take seriously the hundreds of resolutions Arab states sponsor, all of which condemn Israel's actions against the Palestinians while making little, if any, mention of Palestinian attacks against Jews. But Meckel said the pattern of dismissal only led to mounting anti-Israel resolutions. Twenty such resolutions passed in the General Assembly in 2002. The United States vetoed several that were brought to the Security Council, arguing that they were unbalanced and didn't condemn Palestinian groups taking credit for suicide bombings against Israelis. ``It's time to stop being passive,'' Meckel said in an interview with The Associated Press.


Tell that to your army. And to Sharon.


Meckel will send a letter later this week to 155 ambassadors at the United Nations asking for their support for Israel's first resolution. Israeli diplomats will also lobby world capitals.


Wonder how many Islamic ambassadors actually handled their copy of the letter?


Both the Israeli and the Palestinian resolutions are expected to come up for a vote in the U.N.'s human rights committee within the next two weeks, he said. If either one passes, it will go to the full General Assembly for a final vote in December.


Expect lots of eye-rolling, face-making fun!
Posted by: Steve White || 11/04/2003 12:42:49 AM || Comments || Link || E-Mail|| [231 views] Top|| File under:
U.N. Security Chief Asked to Step Aside
The U.N. security coordinator is being asked to step aside while an independent team assesses security failures that led to so many casualties in a bombing at U.N. headquarters in Baghdad, U.N. officials said Monday.


Wonder how they noticed he wasn't doing his job?


Secretary-General Kofi Annan is expected to appoint the team of experts on Tuesday. Tun Myat of Myanmar, who has been security chief since July 2002, will go on leave at least until their assessment is completed, the officials said, speaking on condition of anonymity.


A guy from Myanmar? As chief of security? Fergawdsake! Next thing you know they'll have a Libyan running the Commission on Human ... oh, never mind.


In a letter to over 25,000 U.N. staffers worldwide on Friday, Annan said he planned to appoint the team and pledged to take immediate action to implement waffling and nattering recommendations in a highly critical report by a U.N.-appointed panel. The report blamed ``dysfunctional'' U.N. security for unnecessary casualties in the Aug. 19 attack that killed 22 people, including top U.N. envoy Sergio Vieira de Mello, and injured more than 150 others.


The first point of their dysfunction was ignoring US offers to help them with their security. And how many of the casualties were "necessary"?


Annan told the staff he was reviewing ``the serious weaknesses'' in the management of the U.N. security system, as well as the threats facing U.N. missions worldwide so as to be able to stonewall better. Annan said Monday that he plans to make security changes this week. Annan stressed that U.N. security will be tightened worldwide. Last week, Annan ordered the temporary withdrawal of the U.N.'s international staff from Baghdad for consultations with a team from U.N. headquarters following an upsurge in attacks. Fewer than 20 foreign staff were still in the Iraqi capital.
They won't be back until the cafes, hotels and shops take Diners Club a new government is installed.
Posted by: Steve White || 11/04/2003 12:38:08 AM || Comments || Link || E-Mail|| [245 views] Top|| File under:
Syria-Lebanon
Jumblatt warns Arab-Israeli soldiers
Chouf MP Walid Jumblatt reiterated on Sunday his call on all Arab patriots in Palestine to leave the Israeli Army and to reject obligatory military service. Jumblatt said that Arabs "will not forget the treason of those collaborating with the Israeli Army to oppress Palestinians in Gaza and the West Bank."


Make up your minds quick, boys... Though I think they already have.

"The refusal of military service within the enemy's army is the only means to save Arabs in Palestine," the president of the Progressive Socialist Party said.


Did that statement make any sense? Didn't think so.

Jumblatt spoke during a ceremony held by the Hasbaya municipality to unveil the commemorative plate of the PSP and the national resistance's martyrs. The Lebanese people and government would support all resistance fighters and free men, the Druze leader added, "this is what our grand martyr, Kamal Jumblatt, taught us when he supported the Arab and Palestinian cause." He added that his father ignited the "torch of change" in the country and handed it to those who followed him, referring to his "comrades" in the Amal Movement and other parties liberating the South.


Walid's another hereditary leader...

Jumblatt then addressed the martyrs' families, saying their sons were killed as a sacrifice for the national cause and that the loss of their lives became a victory when the South was liberated from the Israeli occupation in May 2000, following 22 years of occupation.


He means when the Israelis picked up and left...

Jumblatt said: "No matter how much longer occupation endures, we will restore Palestine," adding that it was an Arab land and would never be a Jewish nor an Israeli land. He saluted all martyrs, including the martyrs of Lebanese and Syrian Armies, who "were there for us at all the difficult stages."
Posted by: Fred Pruitt || 11/04/2003 00:01 || Comments || Link || E-Mail|| [278 views] Top|| File under:
Berri lashes out at Americans for heaping pressure on Syria
Speaker Nabih Berri condemned the Syria Accountability and Lebanese Sovereignty Restoration Act recently passed by the US House of Representatives, describing it as an "act of aggression against international law and the United Nations."


Y'see, wanting Syria to end its occupation of another sovreign country is an act of aggression. That makes sense, right? (That might account for why nobody takes statements from somebody named Knobby seriously...)

"We are together in condemning the decision by the US House of Representatives and in stressing that the US Congress has no right to appoint itself as the world's legislative power, because by so doing it would be acting as a global authority that is not elected by other countries," Berri told Arab parliamentarians during the 44th Arab Parliamentary Union session held in Damascus on Sunday. Entitled the Whole Arab World is Syria, the session was held under the auspices of Syrian President Bashar Assad.


That has nothing to do with the "Council's" syncophancy, of course...

Berri recalled the example of the late French King Louis XIV, who ruined his own country by saying "France is me."


Actually, I think he said "I am the state, and you're not."

"Now the US Congress is doing the same and claiming to represent the entire world," Berri said, adding that US institutions, especially the Congress and the Pentagon, were doing their best to create enemies for their country. "We do not choose to be enemies of the United States," he said.


"No, no! It's forced upon us!"

Berri argued that he supported the proposal made by the representative of the Saudi delegation to the gathering, to send a goodwill message to the Americans and the US Congress.


By calling a Congressional resolution an act of aggression?

Berri blamed Washington's pro-Israeli bias on the Arab inability to take advantage of the power of their assets in the United States.
He also said Arabs failed to unveil to the American public the wrongdoing of their administration.


More money on the way to the Dems...

Berri said the bill fell within the framework of American escalation against the Arab region, adding that the latest episode of US aggression in the region came from the US ambassador to Egypt, David Welch, who prompted protest in that country after criticizing its press and freedom of expression.

Posted by: Fred Pruitt || 11/04/2003 00:01 || Comments || Link || E-Mail|| [245 views] Top|| File under:
Asaad: Army should deploy in South
Political aspirant Ahmad Asaad came down heavily on Speaker Nabih Berri and accused him of acting as a "broker" between the country's public institutions and the public. Berri's policies "are taking the country back in time," Asaad told a gathering in Bint Jbeil, adding that Berri has said that he worked for the interests of the Shiites, the South and Lebanon, but "the government's institutions are the ones doing this job using taxpayers' money." He said Berri changed the democratic system that historically existed in the South to a system of "tyranny and dictatorship" that he presided over. "You can't ask the public to abide by the law when you are violating it," Asaad added. Asaad called for the deployment of the [Lebanese] army in the South, saying this was the only way to ensure security and safety. He said that the public wanted the army to assume its role in the South, adding that "the Lebanese government is the only party that can secure stability and security."


As opposed to Amal and Hezbollah and the Paleo "militias."

Asaad, who is the son of former Speaker Kamel Asaad, urged the Syrian government "on behalf of all the free people in the South" to allow the Lebanese army to take control of the situation and stop what he described as violations. "We are proud to be Arabs and we will fight the Israeli enemy," he said, "but Lebanon has sacrificed the most among Arab countries 
 Enough!" Asaad added that he believed it was the duty of the central government to act to preserve the dignity of the South and its residents.


When Arabs start talking about preserving their "dignity," it usually amounts to sticking their collective chin out and hollering "hit me!"
Posted by: Fred Pruitt || 11/04/2003 00:01 || Comments || Link || E-Mail|| [247 views] Top|| File under:
Middle East
Hamas: Truce possible if Israel stops killing Palestinians
The Palestinian Islamic Resistance group, Hamas, has reiterated its willingness to reach a ceasefire with the Zionist regime if and when the Israeli occupation army stops targeting Palestinian civilians.


Y'see, all Paleostinians are civilians. All Israelis are combatants. Pretty simple, huh?

Hamas' spokesman Abdul Aziz al Rantissi told reporters in Gaza last night the movement was willing to halt attacks on Israeli civilians if Zionist troops stopped attacks on Palestinian civilians. However, Rantissi said Hamas would continue to fight the Israeli occupation army and paramilitary messianic Jewish settlers. "We have an inherent moral and legal right to resist the occupation. Israel will not grant us our freedom free of charge. We have to struggle and prove to them that the occupation is costly."


"Nothing will do but Armed Struggle™!"

Earlier, PA Prime Minister Ahmed Qurei indicated that he would soon hold talks with Hamas and other Palestinian resistance groups in an effort to reach a national concordance on dealing with the present political deadlock. A 40-day truce between the resistance of groups collapsed, concluded in summer through Egyptian mediation, after the Israeli assassinated several political leaders affiliated with Hamas, including Ismael Abu Shanab, a moderate Isalmist political leader.


That was directly after Hamas blew the bus. And Shanab was a member of Hamas' politburo — no doubt the "moderate" member of it.
Posted by: Fred Pruitt || 11/04/2003 00:00 || Comments || Link || E-Mail|| [250 views] Top|| File under:
Differences still arising over PA interior minister
Palestinian sources have said that differences were still raging over the person who would be entrusted with the Palestinian Authority's interior portfolio in the government of Ahmed Qurei and his jurisdictions. Qurei is insisting on Nasser Yousef as his favorite nominee to that post while PA chief

Yasser Arafat

was still adamant on rejecting him because he did not attend the swearing-in ceremony of Qrei's emergency government.


Oh, that was just because Yasser spit on him...

Palestinian legislative council member and Fatah official, Hatem Abdul Qader, noted that Arafat finally agreed on appointing three minders assistants to the interior minister to resolve the dispute. Abdul Qader underlined that the Palestinian street was fed up with such discrepancy and called for attending to more fateful questions confronting the Palestinian people. Palestinian sources noted that differences were renewed in the light of Qurei's insistence on Yousef with full jurisdictions while Arafat opted for the appointment of his hairdresser Hakam Balawi. The sources noted that Qurei was exerting efforts to finalize his expanded government after his limited eight-member emergency cabinet's term expired today. The sources predicted that the cabinet line-up would be tabled with the Fatah central committee today prior to tabling it with the legislative council on Tuesday or Wednesday.
Posted by: Fred Pruitt || 11/04/2003 23:48 || Comments || Link || E-Mail|| [248 views] Top|| File under:
Caucasus
Chechen war continues in Moscow suburb
Two Chechens picked exactly the wrong time, the wrong place and the wrong person for their attempted heist on a cash exchange near Moscow last Wednesday. 21-year-old cash in transit officer

Andrei Kotenkov

, having recently returned from Chechnya where he did his military service, also receiving a medal for courage, did not hesitate in returning fire on the Chechen robber who had shot his colleague whilst trying to rob the exchange office they had just collected the takings from in Istra near Moscow. The failed heist occurred when the security officers were collecting the day's takings. As the 45-year-old cash collector was returning to the security van, a young man of southern appearance fired at him three times, hitting him once in the shoulder, and lightly wounding him in the neck. The veteran Kotenkov fired back, as the robber turned and ran towards the car where his partner in crime was waiting for him. However he was not quite as lucky as the security officer, as the bullet hit him squarely in the back.


"Shucks, Igor! This is like being back in Grozny!"

The police were immediately informed of the incident, and quite amazingly the operation to apprehend the second criminal was successful, as several minutes after the attack traffic police stopped the car at a check point after seeing the vehicle's description on the wanted list. The driver was apparently driving slowly along the road looking for his wounded friend.


"Tall young feller? Dark hair, olive complexion? Got a hole in his back and knobs all over his head?" Yeah. I think I mighta seen him..."

Both of the robbers were natives of Grozny, and local investigators have serious grounds for the assumption that one of the criminals fought against federal troops in Chechnya. Investigators are also looking into the possibility that the two may have been involved in other armed attacks on exchange offices in Moscow region.
Posted by: Fred Pruitt || 11/04/2003 23:36 || Comments || Link || E-Mail|| [244 views] Top|| File under:
Middle East
Yassin: Hudna under aggression means surrender
Sheikh Ahmed Yassin, founder and spiritual leader of the Islamic Resistance Movement, Hamas, has affirmed that no hudna (truce) with the Zionist enemy was feasible at the present stage. The Sheikh told Quds Press in a special interview that as long as the Zionist enemy persisted in aggression on the Palestinian people there would be no meaning for a hudna. He explained that granting a hudna to the enemy at present meant surrender.


Anything but flying meat seems to mean surrender...

Replying to another question, Yassin said that there was no fixed date yet for a meeting between him and Ahmed Qurei, the Palestinian Authority premier. He affirmed preparedness to open dialogue with the PA and all Palestinian factions, adding that the Hamas officials were ready to hear what Qurei has to say. The Hamas leader urged Qurei to work for the Palestinian people and cause and not to be influenced by "Israeli" and American pressures. Yassin said that he supported martyrdom commandos whether males or females but favored males to launch such operations while females would be left as a reserve army.


"I'm not too sure what kinda virgins they get, so it's best not to take any chances..."

He accused "Israel" of masterminding the explosion in an American motorcade in Gaza recently because such an attack served its own interests. The Sheikh said that it was natural for Al-Qaeda to declare war on the USA as long as the latter had declared war on Al-Qaeda but said that his Movement would not join Al-Qaeda in its operations.


"They've been bumping off entirely too many big shots from al-Qaeda. They know where I live..."

He affirmed that the Palestinians' hatred of the USA was increasing because it supplied "Israel" with money and arms and supported the Zionist entity at the UN Security Council. Yassin denied thinking of any PA post, affirming that his main concern was liberating the lands.
Posted by: Fred Pruitt || 11/04/2003 23:09 || Comments || Link || E-Mail|| [263 views] Top|| File under:
Africa: North
Morocco Charges Over 100 With Terrorism Offences
Moroccan authorities have charged over 100 people with links to terrorism over the past 10 days as part of a crackdown on hard-line Islamists that began after suicide bombings in May. The latest batch brought before courts includes a group of men charged with attempting to enforce their own version of Islamic law in the neighborhood of Sale, near Rabat.


"Hi! We're your local Taliban! Grow that beard out or we'll beat you up!"
"We're your local cops. Mahmoud — thump knobs on his head!"

The authorities have kept people seen as radical Islamists under close surveillance since 12 Islamist suicide bombers killed 33 people in the business capital Casablanca in May. Five members of the Adl wal Ihsane (Justice and Charity) association, a nonviolent Islamist movement which has not been allowed to form a political party, are among the latest defendants charged under broad anti-terrorism legislation introduced within days of the bombings. Justice and Charity spokesman Fathallah Arsalane said one of the five was a student from Marrakech charged with having made "declarations interpreted by the authorities as incitement to terrorism" at a campus meeting.


Too bad. Shoulda waited until he got to the mosque, I guess...

The country's leading human rights group, the Moroccan Human Rights Association, said the terrorism cases failed to meet standards for a fair trial.


So did the explosions, didn't they?
Posted by: Fred Pruitt || 11/04/2003 22:40 || Comments || Link || E-Mail|| [240 views] Top|| File under:
Iran
US Military 'Tortured Freed Iranians'
Two Iranian journalists with state-run television who were freed yesterday by US forces in Iraq after four months in detention have charged they were subjected to "severe torture" while in American custody.


Got any fingernails left?

But in Baghdad a coalition military spokesman denied that anyone was mistreated in its custody.


Shucks. That's too bad. No pliers?

"The detention was unimaginable. The first 10 days were like a nightmare. We were subjected to severe torture," Saeed Abou Taleb told state television as he and his freed colleague Sohail Karimi crossed back into Iran."The other four months were terrifying. I would rather not remember it. It was very bad, very bad," he said as the pair were greeted at the southern Iranian border post of Shalamcheh, near the Iraqi city of Basra.


"These women kept coming in, and shaking their bosoms at us, and hollering 'you can't have none!' An'... an'... an' they made us eat french fries!"

He did not elaborate on the allegation of torture, which the coalition spokesman in Iraq rejected out of hand saying: "The coalition does not mistreat anyone in its custody — full stop."
Posted by: Fred Pruitt || 11/04/2003 21:46 || Comments || Link || E-Mail|| [355 views] Top|| File under:
Home Front
Alamoudi's Troubles Mounting
Abdulrahman Alamoudi's troubles are increasing. Last week, a judge ordered him to be held without bail. Alamoudi, a well-known US Muslim activist, is charged by US federal authorities with attempting to smuggle $340,000 into the United States. The 18-count indictment also accuses him of engaging in illegal financial transactions with Libya, money laundering, failure to report foreign bank accounts, misuse of a passport, and lying in an application to become a US citizen.
Now further charges against Alamoudi are emerging. Recently available court records say Alamoudi funneled hundreds of thousands of dollars to companies and organizations tied to international terrorism. Law enforcement officials say Alamoudi, 51, was a principal player in a plot to launder money through front companies and phantom organizations. Alamoudi is listed as an officer, founder, director or board member of several companies and foundations which agents say were used to forward cash to terrorist groups. Two other foundations Alamoudi was affiliated with are alleged to have been fronts to fund Hamas. Agents charge that Alamoudi sent at least $160,000 from these organizations to an organization implicated in Al-Qaeda's December 1999 plot to blow up Los Angeles International Airport. Equally unhelpful is Alamoudi's link as vice president of the Taibah International Aid Association, a nonprofit organization based in Fall Church. In his affidavit, ICE Agent Brent Gentrup charges that during a March 2002 raid on the American Muslim Foundation and Success Foundation offices in Virginia, agents found an agreement in Arabic naming Taibah International as an agent for the Success Foundation "in executing its external projects." The agents also found two checks, for $25,010 and $10,000, that were drawn on the Success Foundation account and made payable to Taibah International. Gentrup's affidavit says they found $2.2 million in four bank accounts linked to Alamoudi, none of which he had declared in his tax returns.


Did anybody else just hear Al Capone snicker?
Posted by: Fred Pruitt || 11/04/2003 21:41 || Comments || Link || E-Mail|| [241 views] Top|| File under:
Who's in the News
62
[untagged]
Bookmark
E-Mail Me
The Classics
The O Club
Rantburg Store
The Bloids
The Never-ending Story
Thugburg
Gulf War I
The Way We Were
Bio
Merry-Go-Blog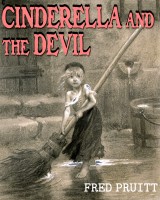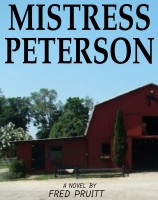 On Sale now!


A multi-volume chronology and reference guide set detailing three years of the Mexican Drug War between 2010 and 2012.

Rantburg.com and borderlandbeat.com correspondent and author Chris Covert presents his first non-fiction work detailing the drug and gang related violence in Mexico.

Chris gives us Mexican press dispatches of drug and gang war violence over three years, presented in a multi volume set intended to chronicle the death, violence and mayhem which has dominated Mexico for six years.
Click here for more information


Meet the Mods
In no particular order...


Steve White
Seafarious
Pappy
lotp
Scooter McGruder
john frum
tu3031
badanov
sherry
ryuge
GolfBravoUSMC
Bright Pebbles
trailing wife
Gloria
Fred
Besoeker
Glenmore
Frank G
3dc
Skidmark
Alaska Paul



Better than the average link...



Rantburg was assembled from recycled algorithms in the United States of America. No trees were destroyed in the production of this weblog. We did hurt some, though. Sorry.
3.219.31.204