Strategic Forecasting Analyst killed.
Tribute to Matthew Baker
Stratfor is mourning the loss of its chief analyst, Matthew Baker, who has been with the company since its inception in 1996.


Matthew, aged 33, was shot and killed at his home in Austin, Texas, on the evening of July 24

.
As chief analyst, Matthew helped keep Stratfor's analysis ahead of the mainstream media coverage. He was interviewed frequently by the press as a military expert, especially during the Kosovo war and again during the recent Iraq war. Matthew has been quoted by many media sources, including the Boston Herald, Sun Sentinel, London Free Press, the Pittsburgh Post-Gazette, FoxNews.com, the Washington Times, and by Stars & Stripes and other military journals. He also has been interviewed on numerous radio and TV stations as a military expert. Matthew will be greatly missed by his friends and colleagues at Stratfor, and we pay tribute to his exceptional dedication to his work and to this company. We want our subscribers to know that although Matthew's death leaves a void in our hearts, the best way we can honor him is to continue to uphold his example in providing excellence to our audience and customers.
Posted by: DeviantSaint || 07/28/2003 3:04:58 PM || Comments || Link || E-Mail|| [416 views] Top|| File under:
-Short Attention Span Theater-
Wife Divorced Minutes After Marriage
MAKKAH (Where else?) — Setting a record for what might be the shortest term of married life, a husband divorced his new wife immediately after the ceremony, Madinah newspaper said. The reason was that the new husband objected to his bride's brother taking a photograph of the happy couple to keep and remember their wedding. He became angry and threatened to attack the photographer. He was dissuaded from this, but instead divorced his wife on the spot.


Probably just as well. It never would have lasted...
Posted by: Fred Pruitt || 07/28/2003 12:40 || Comments || Link || E-Mail|| [315 views] Top|| File under:
I DVORC U
Malaysian Muslim men can divorce their wives through text messages on mobile telephones, the New Straits Times daily reported, quoting a religious adviser to the government. Hamid Othman, adviser to Prime Minister Mahathir Mohamad, said divorce via SMS or short messaging service was in accordance with sharia law if it was clear and unambiguous. "SMS is just another form of writing," the daily quoted Hamid as saying, following an Islamic court decision Thursday that ruled in favor of a man who served divorce on his wife using SMS.
Islamic law permits a man to divorce his wife by declaring "I divorce you" three times.


Now, who says Islamic law is stuck in the past?
Posted by: Steve || 07/28/2003 12:36:54 PM || Comments || Link || E-Mail|| [341 views] Top|| File under:
Arabia
Terror Suspect Disclaims Role in May 12 Raid
One of the 19 terrorist suspects who escaped on May 6 when their hideout was raided by Saudi security forces has said that he has nothing to do with the May 12 Riyadh bombings, but warned the United States that it will be the victim of repeated attacks. Sultan Jabran Al-Qahtani, in a statement purportedly by him posted on an Islamist website, said that he "did not participate" in the attacks, but was "so happy" that they had taken place.


We're glad you're happy. We want you to be happy.

Al-Qahtani's father recently urged his son to surrender. "Sooner or later you will be made to account for your actions by Saudi justice," he said. The triple suicide bombings in Riyadh left 26 bystanders and nine of the attackers dead. Al-Qahtani said he and many of his friends would continue to fight against the United States until they die.


And the sooner, the better, I say...
Posted by: Fred Pruitt || 07/28/2003 12:32 || Comments || Link || E-Mail|| [310 views] Top|| File under:
Eight killed in Saudi shoot-out
Breaking news:


Six Muslim militant suspects and two policemen have been killed in a shoot-out in Saudi Arabia, according to the Ministry of Interior. The fighting took place on a farm in al-Qassim province, north of the capital Riyadh, according to statement read out on Saudi television. One alleged militant and eight policemen were also said to have been injured in the gun battle.
Posted by: Bulldog || 07/28/2003 9:00:25 AM || Comments || Link || E-Mail|| [752 views] Top|| File under:
Yemen Forces Arrest Suspected Terrorists
Yemeni security forces arrested four alleged members of an al-Qaida-linked militant group suspected in an attack on a military medical convoy, an official said Sunday. The detainees allegedly belong to the outlawed Aden-Abyan Islamic Army, a group formed by Arab and Yemeni fighters who fought to oust the Soviet Union from Afghanistan in 1989.
"Hey boys, the war's over! The Soviet Union is gone!"
"Oh yeah? What are we supposed to do now?"
"I dunno. Let's go home and shoot stuff up."
"Yeah, that's it! Let me get my RPG!"
Authorities blame the group for the June 21 attack on the Yemeni convoy in the country's south. The attack left seven Yemeni soldiers wounded.
"Achmed, the number 3 truncheon, please!"
"Certainly, sir. What setting?"
"About 40 foot-pounds."
"Certainly, sir." [THUMP]
The security official, speaking on condition of anonymity, said security forces detained the four men during the past week in the city of Abyan, bringing to 32 the number of militants arrested since an offensive was launched on the group's mountain hideout near Hatat, some 280 miles south of the capital, San'a. The group's leader and eight other members were killed in the army raid and subsequent clashes with government soldiers and are now rotting.


"Achmed, cancel that order for additional truncheons. We won't be needing them."


Yemeni authorities also believe members of the group may have participated in the October 2000 attack on the USS Cole in which 17 American sailors died.
Posted by: Steve White || 07/28/2003 1:27:05 AM || Comments || Link || E-Mail|| [308 views] Top|| File under:
Britain
164 muggings a day in London
Edited for brevity.


The extent of street crime in London is revealed in new figures showing there are 164 muggings in the capital every day. A report by independent watchdogs shows that, although street crime has come down from its record high levels of early 2002, it is still higher than at any other time in recent history. It will say that the massive effort to reduce muggings and robberies, involving hundreds of thousands of hours of police time, has produced only a 15 per cent reduction in London. Scotland Yard figures show that Lambeth is the worst of the 32 boroughs for street crime and that, per head of population, Richmond-is the least dangerous.

The full report - published tomorrow by Her Majesty's Inspectors of Constabulary, Probation and Prisons - is the first independent evaluation of the street crime initiative announced by Tony Blair and Home Secretary David Blunthem a valuable asset they can easily sell. It is expected to show that the first six months of the police campaign against street crime - when officers got out of their cars and went on the beat in mugging hotspots - produced a steady fall to an average of 163 muggings a day. But there was a rise in the next six months, leading to the average for the year being 164.

The report will also warn that the clear-up rate for street crime is still too low. In London only 9.04 per cent of all street crimes were classified as "cleared-up" last year, far lower than the 14 per cent average for all crimes, but a rise from the 2001-2 figure of 8.7 per cent. Fewer than one in 10 street robberies in London end with someone being charged or cautioned, the worst figure in the country. And, despite the rise in the clearup rate, the fall in numbers of street crimes meant fewer crimes were classifiedas cleared up and fewer muggers went to prison in 2002-3 than in 2001-2.
I don't want to be Britain-bashing--they're a great ally and I have a world of respect for them--yet I can't believe that such a great nation is so poor at protecting its citizens and condemns and convicts those who defend themselves (e.g. Tony Martin). Can any of our British readers clarify what legal self-defense options a citizen has? Is pepper spray/mace even legal?
Posted by: Dar || 07/28/2003 11:47:03 AM || Comments || Link || E-Mail|| [428 views] Top|| File under:
Down Under
Firearms fixed in Government's sights
Historic firearms could be destroyed as a result of the $118 million national handgun buyback scheme, collectors warned yesterday. Under the scheme, which starts in Victoria on Friday, all pre-1900 percussion and post-percussion handguns must be registered and owners must have category one collectors' licences.


That's right, even percussion cap muzzle-loaders are considered dangerous handguns in Australia.


The president of the Historic Arms Collecting Council of Australasia, Gordon Morgan, said the council supported controls on concealable weapons, but putting antique firearms in the same category would "crush our heritage". "We don't shoot these guns. We're custodians of our heritage," he said. "The collections in private hands are far greater than any museum in this country." Mr Morgan said the firearms, worth up to $250,000 for pistols used by 19th-century bushrangers, were not a threat to the community. He said owners would rather hand in their guns than go through the registration process, being photographed and fingerprinted. They must now also install security doors and safes in the rooms where the arms are kept. An alternative to the new legislation, Mr Gordon said, would be to allow bona fide members of collecting societies to purchase, show and exchange the weapons. But a spokesman for state Police Minister Andre Haermeyer said that while there were many responsible gun owners and collectors, the measures agreed to by federal, state and territory governments ensured that handguns were used only for legitimate purposes.


Apparently, being a collector of antique firearms is not considered legitimate.


"What we can't get away from here is that these are guns," the spokesman said.


There it is folks, right out in the open. All guns are the same and the public can't be trusted to have any of them.


"The object of the national handgun buyback is to ensure that handguns don't make their way onto the streets."


I suppose when you have totally disarmed and gelded all the honest citizens, a bad guy with a muzzleloading pistol could run amuck.


Gun Control Australia president John Crook said the new storage requirements would be considered onerous by some, but they were needed because antique firearms could still cause harm if stolen and used.


As opposed to buying a AK on the black market.


"The public has every reason to want as strict a control as possible over every gun," Mr Crook said.


Oh, I'll bet that's not how you sold this bill of goods when it first came up.


The Federal Government expects to collect 65,000 weapons in the buyback and amnesty scheme.


I'd be burying mine someplace safe.
Posted by: Steve || 07/28/2003 2:41:47 PM || Comments || Link || E-Mail|| [487 views] Top|| File under:
Solomon Rebels Offer to Surrender Arms, Want Talks
Leaders of one of the Solomon Islands' warring militia said on Monday they were prepared to surrender their weapons, but wanted talks with the head of a peacekeeping force sent to restore order to the lawless nation. Leaders of the Malaita island militia, which has controlled large parts of the capital Honiara since a police-backed coup in 2000, said they wanted a 30-day amnesty to hand in weapons. They said the rebels planned a traditional surrender of arms to tribal priests on August 15 and invited peacekeepers to witness the hand over. "We don't want to fight them (peacekeepers) and we can't match them," Jimmy Rasta, co-founder of the Malaita Eagle Force (MEF), told Australian radio from an island near Honiara. "All my boys, as former MEF, they're willing wholeheartedly to give up their guns...(but) if we give up at the moment it becomes a crime," said Rasta.


Hmmm... Yasss... Inconvenient, that...

He asked for a 30-day amnesty to surrender weapons, saying time was needed to gather guns from rebels on several islands. Authorities were expected to declare an amnesty in Honiara some time this week for the surrender of some of the estimated 1,300 illegal weapons held by militants and the public in the 1,000-island South Pacific nation that is home to 450,000 people.
Posted by: Fred Pruitt || 07/28/2003 00:15 || Comments || Link || E-Mail|| [311 views] Top|| File under:
Europe
France's Chirac Defends Nuking Polynesia
EFL


French President Jacques Chirac, making his first visit to Polynesia since ordering a final round of nuclear tests in the South Pacific in 1995, on Saturday defended the decades of testing that some islanders claimed gave them cancer. Chirac, making a five-day visit to the French territory of Tahiti, said the atomic tests that generated international outrage helped establish France as a world power. "Without Polynesia, France would not be the great power that it is, capable of expressing in the concert of nations an autonomous, independent and respected position," he said.


Excuse me, I must go hurl now.
Posted by: Steve || 07/28/2003 9:38:04 AM || Comments || Link || E-Mail|| [322 views] Top|| File under:
Car bomb explodes at Spanish airport
A car bomb has exploded in an airport parking lot in the northern Spanish city of Santander, police say. Police say it is the latest in a string of explosions believed to be the work of Basque separatists.


The usual suspects, doing the usual things...

No-one was injured in the attack, which came after an anonymous caller claiming to speak for the Basque separatist organisation ETA warned of an explosive device at the outdoor parking lot. Police had time to fully evacuate the car park and airport terminal before the powerful device went off, decimating a dozen cars parked nearby and damaging about another 40.


How do you "decimate" a dozen cars? To "decimate" implies killing one in ten...

The pro-independence Basque newspaper Gara confirmed it had received an anonymous tip-off from a caller claiming to speak for armed ETA separatists and had immediately alerted police. Spanish Interior Minister Angel Acebes, who travelled to the scene of the incident, hit out at Basque extremists, who are believed to be waging a campaign of summer violence to disrupt Spain's lucrative tourism industry. "Once again, ETA had tried to sow terror and it is currently trying to do all it can with the resources it has," Mr Acebes said. He said the organisation was "using roaming commandos and its fixed command structures in the Basque country and Navarra," both northern Spanish provinces, to wage attacks on touristic targets. Window panes in the airport terminal were shattered and part of the outside of the building seriously damaged by the car bomb, which was planted about 20 metres from the terminal's main entrance. Acebes said the blast involved a "large quantity of explosives."
Posted by: Fred Pruitt || 07/28/2003 00:43 || Comments || Link || E-Mail|| [302 views] Top|| File under:
Great White North
WTO Protesters Smash Windows in Montreal
A handful of protesters opposed to most everything the World Trade Organization raged through downtown Montreal on Monday, smashing store windows and attacking U.S. symbols ahead of a meeting of 25 trade ministers. At least one person was arrested before the activists were dispersed by police. The activists, many wearing hoods and gas masks, attacked a Burger King restaurant before moving on to a Gap clothing store in the main shopping street, accusing multinational companies of moving into developing countries and forcing local producers out of business. "Whose streets? Our streets," the group shouted, waving banners that declared "Destroy the WTO."


Makes you think of Al Capp's "Students Wildly Indignant about Nearly Everything" (SWINE), doesn't it?

Later, under pressure from the police, they scattered into the side streets. "What they did was legitimate," said Stefan Christoff, one of the organizers of the protests. "Police tried to stop the demonstration happening, people's voices were rejected. These demonstrations allow people to question these institutions and their policies."


"And to break things. That's, like, rilly kewl..."

The rampage by a dozen or so activists occurred as police in riot gear held back around 250 protesters gathered in front of the Sheraton hotel, where 25 trade ministers were to meet later Monday. The meeting was called by Canada's

Pierre Pettigrew

to try to resolve differences between nations working on a global treaty to reduce barriers to international trade. Organizers of the rally had predicted that thousands would gather for protests, but only a few hundred had turned up by early Monday.


I'm sure that those thousands would have shown up if they hadn't been in fear of their lives at the hands of the brutal Canadian police.


The activists are aiming to shut down the meeting, which they claim is a prime example of rich nations getting richer at the expense of the developing world.
Student

Rodrigo Santos

, 22, from Ontario said he had a firsthand look in his native Chile at how multinationals hire people at low wages, benefiting their shareholders back home rather than local communities. "If somebody ends up thinking about things and can tell their children and maybe someone else, that's good enough for me," Santos said.


What they're thinking, Rodrigo, is what a bunch of violent thugs you are.


The Montreal gathering is supposed to smooth the way for a meeting of all 146 WTO members in Cancun, Mexico, in September.


Memo to self: cancel September vacation in Cancun.
Posted by: Steve || 07/28/2003 12:09:49 PM || Comments || Link || E-Mail|| [450 views] Top|| File under:
Southeast Asia
Estrada aide arrested over Manila mutiny
Police in the Philippines have arrested an aide to former president Joseph Estrada in connection with the weekend mutiny in Manila. Ramon Cardenas, a Cabinet minister, was arrested during a raid in which police also recovered arms, ammunition, uniforms and the red armbands worn by the army renegades.


"These your arms, ammunition, uniforms and red armbands worn by army renegades, Joe?"
"Ummm... No. Somebody musta left 'em here..."

Officials in the Philippines have confirmed that the leaders of the rebellion will be court-martialled. With the 300 soldiers now back in barracks, the recriminations have begun. The Defence Secretary has reportedly agreed to undergo an investigation into allegations made by the soldiers that he is involved in corruption and selling weapons to separatist gunmen in southern Philippines.


Investigate him, then shoot him. That'll make everybody feel better, except him...

An arrest warrant has been issued for a Senator suspected of supporting the revolt and the Arroyo administration says there is evidence to link ousted president Joseph Estrada to the conspiracy. The scene of the weekend revolt in the financial district is returning to normal but thousands of additional police have been deployed on the streets for the President's address to the nation.
Posted by: Fred Pruitt || 07/28/2003 00:37 || Comments || Link || E-Mail|| [303 views] Top|| File under:
Thailand's Thaksin calls for Myanmar reform
Thai Prime Minister Thaksin Shinawatra said on Monday Myanmar opposition leader Aung San Suu Kyi should walk free at once as part of a process to launch democratic reforms in the military-ruled country.


That's significant. Thailand's been about the only country in ASEAN giving the Burmese any sympathy. I think it's one of those "there, but for the grace of God, go we" things...

Thaksin has taken a lead in efforts by Myanmar's neighbours in Southeast Asia to resolve a crisis over the latest detention of the Nobel Peace Prize winner and democracy activist. ''We experienced transforming ourselves to democracy from a very military-led government and we would like to see a more democratic process moving in Myanmar,'' the prime minister told Reuters in an interview on Malaysia's resort island of Langkawi. ''Even if it (is an) internal affair we think the whole world is concerned about developments over there and especially the minorities around the border with Thailand,'' Thaksin said after a meeting with the United Nations envoy to Myanmar, Razali Ismail.
Posted by: Fred Pruitt || 07/28/2003 00:25 || Comments || Link || E-Mail|| [315 views] Top|| File under:
Middle East
Mubarak Fights Stupid With Stupid
CAIRO, Jul 24 (IPS) - The same official sermon will be delivered in 88,000 mosques across Egypt from this week. The government move is a part of extensive new censorship, and penalization for mosques and preachers that do not toe the official line.

As of Friday this week, no preacher will be free to deliver his own sermon, according to a statement from the Awaqaf (religious endowments) ministry. Friday is the holy congregation day at mosques when preachers give their views on religious and political issues.

The sermon will now be written and distributed by officials from the regime of President Hosni Mubarak. The regime has been fighting Islamic groups trying to topple his secular pro-Western rule for the past 15 years.

"Preachers who do not stick to the text (provided every Friday) would be deprived of bonuses and will be subject to an investigation by the legal affairs department at the ministry," according to the statement from the Awaqaf ministry.



The above is only the first third of the article, but believe me, it doesn't get any better. I sympathize with the desire to silence some of the radical nutjobs who appear in MEMRI, but this is just screwing the cap onto a bottle of dry ice.
Posted by: Sade || 07/28/2003 10:42:04 PM || Comments || Link || E-Mail|| [465 views] Top|| File under:
Hizbullah chief threatens kidnapping of more Israelis
JPost - Reg Req'd


Hizbullah leader Shiekh Hassan Nasrallah has made a clear threat that the organization would try to kidnap more Israelis in order to increase its bargaining power in negotiations over a prisoners exchange deal.


Heading to No. 1 on the Israeli Hit Parade With a Bullet!


The head of the extremist Iranian-backed Lebanese Shi'ite organization issued the warning during a speech at a rally in Jibsheet village in south Lebanon to mark the 14th anniversary of the abduction by Israel of the organization's then leader in the south Sheikh Abdul Karim Obeid.

Nasrallah, who looked harassed in pictures of the rally screened on Israel television and at times raised his voice to screaming pitch, also said the organization would no longer give any details about the fate of Elhanan Tannenbaum.


dead


Tannenbaum, a businessman and retired IDF colonel, was kidnapped by Hizbullah while on a trip abroad in October 2000, shortly after the organization snatched three IDF soldiers in an ambush on the Israeli side of the UN-delineated withdrawal line in the Mount Dov region.


also dead


The soldiers, St.-Sgts. Benyamin Avraham, Omar Suwayeed and Adi Avitan have since been declared dead by the IDF and their place of burial unknown. Several months ago. however, Nasrallah himself announced that at least one of the hostages - Tannenbaum - was still alive.


So where's the outrage? Amnesty International? UN? Geneva? Red Cross? Red Crescent?


On Sunday he adopted a different tone and tune, making threats and and issuing warnings, apparently because of pressure from Lebanese anxious to ensure the release and return of their loved ones.

"We will give the negotiations on the issue of the prisoners and the detainees one last chance. . . After that we will consider the negotiations to have reached a dead end and that the number (of Israelis in captivity) is insufficient for a prisoners' exchange," said Nasrallah.


Need more...bring me more


"Then we will work day and night to have in (our) possession new Israeli captives," the Hizbullah leader was quoted as saying by news agencies.

Referring to the hostages held by the organization, he said: "In the past, we used to say that we have three (Israelis) whose fate is unknown. Today I say to the Israelis that Tannenbaum's fate is also unknown. Who knows if he is still alive?" said Nasrallah.

His comments brought a response from the family of Elhanan Tannenbaum. "I am now more worried than ever before about the safety and welfare of our father," his son Ori Tannenbaum told The Jerusalem Post on Sunday night.

"According to information in our possession, our father is alive and the leader of Hizbullah is primarily responsible for ensuring he remains alive and that he is receiving the medical treatment he requires.

"The Hizbullah leader apparently now understands that a process is under way in the region that will lead to the release of Palestinian prisoners, as he has been demanding, but he and Hizbullah are not part of this process.

"He has therefore degenerated into using the most cruel and inhumane means to try and attain his political aims.

"He has been solely responsible for refusing to resume negotiations over an exchange deal for several months and has been trying to cover up this fact," said Ori Tannenbaum.

Chief of General Staff Moshe Ya'alon, in an interview with Channel One, accused Nasrallah of turning a humanitarian issue into blackmail. "This shows the pressure he is under because of criticism against him about the Lebanese held by Israel for the last 14 years that he has failed (to attain their release and) to return to Lebanon," said Ya'alon.



Kill him now...1 hellfire into his turban
Posted by: Frank G || 07/28/2003 5:54:48 PM || Comments || Link || E-Mail|| [457 views] Top|| File under:
Latin America
Colombian prosecutor alleges Irishmen are IRA members
A Colombian prosecutor on Monday ridiculed the defense of three men accused of being Irish Republican Army guerrillas who say they visited a rebel stronghold as tourists not bomb-making instructors. 'There is not a guide nor a taxi driver who saw them engaged in their supposed bucolic activities or journalism. On the contrary, everything indicates they were training the FARC (rebels),'' state prosecutor Carlos Sanchez told the court.


Should have said you were NGO peace activists on a fact finding mission. Or just looking to score some coke.


Jim Monaghan, Niall Connolly and Martin McCauley, who were arrested in August 2001 as they tried to leave Colombia using false passports, deny being IRA members.


"We was framed! It's just another example of the opression of the Irish people by John Bull and his jackbooted.....what? Oops, sorry, wrong country."


Colombian authorities demand maximum sentences of up to 20 years in prison for the three Irishmen, whom they accuse of teaching the Revolutionary Armed Forces of Colombia -- known as FARC --advanced bomb-making techniques. The trio say they spent weeks in an impoverished region of southern Colombia controlled by the FARC during now defunct peace talks enjoying the sights, researching journalistic stories and studying the negotiations between the government and the rebels.


Must work for the same Irish "news organization" as that "journalist" the IDF tossed out of Israel last week.


Colombian investigators have blamed IRA know-how for increasingly sophisticated FARC attacks including a car bomb last February that killed 36 people and a mortar attack aimed at President Alvaro Uribe's swearing-in ceremony in 2002.
Dozens of witnesses have testified over the past six months, including rebel defectors, explosives experts and Irish Republicans who served time in Northern Irish jails.
The prisoners, held in a top security prison near Bogota, have refused to appear in court, saying the case is politically motivated.


If you mean are the Colombian politicians motivated to throw your ass in prison because you trained the FARC, the answer is "Yes".
Posted by: Steve || 07/28/2003 3:48:36 PM || Comments || Link || E-Mail|| [297 views] Top|| File under:
Korea
DPRK history society on significance of War Victory
History: Nork Version...


The Korean people's victory in the Fatherland Liberlation War was a great event that brought about a turn in the implementation of the cause of independence against imperialism, exploding the myth about the U.S. mperialists' "mightiness". The DPRK history society stresses this in a memorandum contributed to Rodong Sinmun today.


Yes, that was quite the "liberlation" war. No mention of that minor Chinese contribution to the cause.


The Korean War was, in political aspect, a model of anti-imperialist national liberation struggles, a war in which socialism defeated imperialism for the first time after the Second World War and, in moral aspect, a fight between human being and "higher savage," a war that declared the ruin of the "Yankee civilization".


Funny, I don't feel like a member of a ruined civilization. I'll ponder that one with a steak on the grill and a couple of cold ones. Hope they'll enjoy their barnyard grass and don't have to cook up one of the kids for their big celebratory cookout.


In military and technical aspects, it was the war largest ever in history in scale except the past two world wars and the first war in the era of a-bombs, a war in which most advanced weaponry was used at that time.


"The war largest ever in history"? And too bad we didn't use some of those a-bombs. At least we wouldn't have to put up with this bullshit.


The myth about the U.S. imperialists' "mightiness" meant, in essence, the "mightiness" of the U.S. military capability, that is its tremendous economic potential and the superiority of its aggression troops in numerical strength and military technique based on such potential, the memorandum says, and goes on:


Ummmmmmmmm...okay...


However, that myth was shattered to smithereens in Korea. In the three year-long Korean War, the U.S. imperialists hurled over two million troops and all types of modern military equipment and weapons. But, even their "ever-victorious division", B-29 called "superfortress", seventh fleet with missouri as its flag ship and hundreds of warships of the navy in the far east could not save the U.S. from its defeat.


Well we did drive all the way to the Yalu until your Chinese friends showed up.


In the Second World War the U.S. suffered a loss of 46,000 planes in the wide skies of the world in four years. However, in the Korean War it lost more than 12,000 planes in the small skies over the Korean Peninsula, one thousandths of that size, only in three years.


I could fact check this, but why bother.


The U.S. imperialists were so foolish as to calculate that if they erased the cities and rural villages of Korea from a "map", set fire to mountains and streams, plants and trees and killed at random men and women, old and young through a "mass killing operation" involving the use of even germ and chemical weapons, they could frighten the Korean people and demonstrate the U.S. "mightiness".


The "sea of fire" strategy? I thought they owned that?


But they could not bring the Korean people to their knees by any barbarous atrocities. That was why former U.S. defense secretary Marshall deplored that the myth was shattered, saying the U.S. was not so strong as others thought.
The U.S., the "superpower" that suffered not a single defeat in the 100 odd year-long history of war of aggression, sustained a disgraceful defeat for the first time before the young people's army in Korea and the myth about the "mightiness" of the U.S. imperialists was shattered to smithereens. The memorandum refers to the worldwide significance of the victory in the Fatherland Liberlation War.
It goes on:


...and on, and on.


The victory in the war helped protect the security of the socialist countries and the world peace and further strengthen the socialist forces. The victory brought about a new surge in the anti-imperialist, anti-U.S. struggle and the national liberation struggle, precipitated the collapse of the imperialist colonial system as a whole and thus occasioned an epochal turn in the cause of global independence. As the military and technological superiority in which the U.S. imperialists had believed as in "God" proved absurd and the corruption of the U.S. imperialist aggression troops was brought to light in the Korean War, hundreds of millions of oppressed people, of the world who were taken in by the idea of fearing and worshiping the U.S., were freed from the mental yoke and joined the anti-imperialist front. The world people came to view the U.S. as a "clay-moulded giant" and a "paper tiger", not an "invincible power".


Which has turned out to be a mistake every time it was relied upon...

They grasped the truth that a decisive factor of winning a victory in the revolutionary war lies in the united strength of the popular masses convinced of the validity of their cause, not in the advantages of the combat equipment and, accordingly, even a small country can surely defeat any formidable enemy and win a final victory if it fights against him in a do-or-die spirit, singleheartedly rallied around its leader, believing in its strength.


The "do or die spirit". And this was before Songun and Juche. They'd have really kicked our ass if that was around back then.


The example of the anti-imperialist, anti-U.S. struggle set by the Korean people in the Fatherland Liberlation War served as a banner of the national liberation struggle in colonies and a factor of opening an epochal turn in the struggle for global independence.


The "Liberlation" war. History man should get a new spell checker.
Posted by: tu3031 || 07/28/2003 2:09:35 PM || Comments || Link || E-Mail|| [311 views] Top|| File under:
Middle East
Israel 'May Release Barghouti'
Israel could consider the release of jailed West Bank Fatah leader Marwan Barghouti, Justice Minister Yosef Lapid said yesterday in an interview on public television. "If the peace process continues and if we actually reach peace, we can start considering the release of political leaders such as Marwan Barghouti," a chief of Palestinian leader Yasser Arafat's Fatah group, Lapid said. He nevertheless ruled out Barghouti's release in the near future, especially if the Fatah firebrand was proved "to have been involved in the killings" of Israelis.


That's a relief. When peace comes, Marwan can go back to the bosom of his mob organization family. But not before, I hope. And if he dies of old age first, that's too bad...

The man widely perceived as the inspiration behind the 34-month-old Palestinian uprising against Israel is accused of "heading a terrorist organization" and charged with 26 counts of murder. The Israeli Army captured Barghouti in April 2002 in the West Bank city of Ramallah and he first appeared before an Israeli court in September 2002.
Posted by: Fred Pruitt || 07/28/2003 12:35 || Comments || Link || E-Mail|| [415 views] Top|| File under:
Syria-Lebanon
Syrian PM says regional countries should join forces against US
Syrian Prime Minister Mustapha Miro said in remarks published on Monday that regional countries such as Turkey, Iran and Syria should strengthen their ties in order to resist US efforts to reshape the Middle East. "The whole world knows about America's policy to establish a new order in the Middle East," Miro told the mass-circulation Turkish daily Sabah in Damascus on the eve of a visit to Ankara.


"We like things the way they are. Wouldn't change a thing, nope. Nope."

"Therefore I think Turkey, Syria and Iran as well as other countries need to act more and more together because if we stay alone it becomes easier to do what has been done to Iraq," he was quoted as saying.


"If we all get together, see, they can beat us all up at once. That way it'll maybe take longer than three weeks..."

The United States — as the current rulers of Iraq — are a neighbor "at least as bad as Saddam Hussein," said the Syrian leader, whose country Washington accuses of harboring terrorists and weapons of mass destruction."Our common wish is that the occupation ends as soon as possible and America leaves the region as soon as possible," he was quoted as saying.


"'Cuz they're, ummm... ucky."

Turkey will welcome Miro on Tuesday for talks on boosting bilateral cooperation amid warnings from Washington that Ankara should toe the US line in relations with its southern neighbor. Turkey's relations with both Syria and Iran — often tense in the past — have warmed in the wake of the US-led war in Iraq.


"Lookit dat! They overthrew a brutal dictator and killed his kids and stuffed and mounted 'em... Saaaaay! I'm a brutal dictator, and I got kids, too... I really like you Turks and Persians."

The three neighbors share concerns that any move towards self-rule by the Kurds in northern Iraq could spark unrest among their own Kurdish minorities. But the United States has warned Turkey, a long-standing Muslim ally and a NATO partner, that cooperation with Syria and Iran should be limited. "I think anything that Turkey does with Syria or does with Iran should fit into an overall policy with us, of getting those countries to change their bad behavior," US Deputy Secretary of Defense Paul Wolfowitz said in an interview with a Turkish television in May.


White hats or turbans, pick a side. Then stay on it.
Posted by: Fred Pruitt || 07/28/2003 10:40 || Comments || Link || E-Mail|| [307 views] Top|| File under:
Opposition leaders call to fire Lebanese Interior Minister
A violent tremor has shaken Lebanon's ever-turbulent political arena as armed gunmen stopped a motorcade of prominent opposition leaders from reaching the Metn town of Btighrin, the powerbase of President Lahoud's in-laws from the Murr clan. According to Lebanese media reports on Sunday, the incident, which took place on Saturday, has escalated the so-called "war of the two brothers" to yet a higher peak in the Metn since the June 2, 2002 by-elections collision.

The incident involved Michel Murr, former vice premier and interior minister who has long been a staunch ally of Syria and Gabriel Murr, Michel's younger brother and a bitter political foe, who won last year's by-elections on an opposition platform to President Lahoud's Syrian-backed regime. Victory at the polls was annulled by the nation's Constitutional Council and his MTV network shut down by a chain of court verdicts. Elias Murr, Michel's son and Gabriel's nephew is the Lebanese Interior Minister.

According to A Nahar daily, Gabriel Murr hosted at his villa at Btighrin a lunch for prominent leaders who call to end Syria's 27-year-old presence in Lebanon. Among those invited was Metn deputy Nassib Lahoud, the president's first cousin and political rival who has long been tipped as serious aspirant for the nation's top post. Also invited was the other Metn opposition deputy Pierre Gemayel. When Nassib Lahoud's motorcade driving up from Beirut reached Btigrin's outskirts at Marjaba, it ran into road barricades with some 15 gunmen turning the car convoy back to Beirut in a hail of machine-gun volleys over the head of the presidential aspirant and his wife.


"Git!"



Gabriel Murr blamed the incident on Michel Murr's henchmen, demanding their prompt arrest. One politician, Fares Soaid, demanded the dismissal of Elias Murr as interior minister. But the young Murr said he had immediately deployed 300 policemen in and around Btighrin who arrested six suspects within a few hours from the incident, including the man who is believed to have shot over the head of Nassib Lahoud and his wife, who is related to Saudi Arabia's Crown Prince Abdullah. "I shall implement the law whatever the cost is on personal or family levels," Minister Murr was quoted as saying. "The war of the brothers that has ruined Metn will have to brought to an end and I am going to bring it to an end."


Family Feud, Lebanese style.
Posted by: Steve || 07/28/2003 10:15:21 AM || Comments || Link || E-Mail|| [307 views] Top|| File under:
Home Front
Wolfowitz: U.S. intelligence murky
Paul Wolfowitz, the deputy defense secretary who is the architect of the White House policy on Iraq, said Sunday that "murky" intelligence guides much of the administration's anti-terrorism policy.


holy smokes, sounds serious...


Wolfowitz made the rounds of the Sunday talk shows defending the Bush administration's reasons for going to war in Iraq and its postwar plans. "The nature of terrorism intelligence is intrinsically murky," he told NBC's "Meet the Press."


...oh, but it was taken out of context.


Wolfowitz said he had not read the recently released 900-page House-Senate report on intelligence before the September 11, 2001, terrorist attacks ...
Other senators expressed concern Sunday about the 28 pages withheld from the House-Senate report that dealt with a foreign government's support of the September 11 hijackers.


which foreign government might that be? Lichtenstein?


"I think [the pages] are classified for the wrong reason," he

[Sen. Richard Shelby]

said on NBC's "Meet The Press," adding that the pages were being withheld because the information "might be embarrassing to some international relations."


Moldova? Burkina Faso?


Current Senate Intelligence Committee Chairman Pat Roberts, R-Kansas, ... also confirmed what has been a open secret in Washington since the report was issued — that Saudi Arabia was linked to the hijackers in the blacked-out portions of the report.


Saudi Arabia? Nooo waaay!




Oh, say it ain't so! Quick, Ethel! My pills!

"Part of that was redacted to protect the Saudis," Roberts said, adding that "there was obvious Saudi involvement." Sen. Bob Graham, D-Florida, told "Fox News Sunday" the information was withheld by the Bush administration "to protect relationships with foreign governments, particularly a foreign government." Graham, who is seeking the 2004 Democratic presidential nomination, refused to identify the country involved, saying it would be a criminal offense to publicly discuss classified information.


Aw c'mon! Say it. I won't tell. It's an open secret anyway.


"This foreign government provided logistical assistance to at least two of the hijackers, made acquisitions of their behalf, made payments on their behalf, [and] provided — not through charities but through a source related back to an official of that government — significant financial support for these two terrorists." He also charged the "high officials in this government, who I assume were not just rogue officials acting on their own, " were involved in providing support that helped the hijackers "plan, practice then execute" their attacks.


Did everything but fly the planes.
Posted by: Rafael || 07/28/2003 2:41:24 AM || Comments || Link || E-Mail|| [447 views] Top|| File under:
U.S. Delegation Visits Guantanamo
A congressional delegation has visited the prison for terror suspects at Guantanamo Bay amid complaints of abuse by inmates. The six representatives toured the U.S. Navy base in Cuba on Saturday, viewing interrogation rooms and discussing techniques for questioning, said Rep. C.A. Dutch Ruppersberger, D-Maryland. Two of 16 Afghan prisoners who were released a week ago said that they were beaten, kept restrained or placed in cold, overcrowded rooms. The U.S. military has denied mistreating inmates.
"... and then they turned me into a newt!"
"Oh, really?"
[pause] "Well, I got better!"
Ruppersberger, a member of the House Permanent Select Committee on Intelligence, said military officials took him into interrogations rooms and explained what techniques they used. He said he was not present for any questioning and did not see any evidence of abuse. ``They went to great lengths to show us the how they (interrogations) were handled,'' Ruppersberger said by phone after returning to Washington.


Where do they find cold rooms in Guantanamo? Turn down the air conditioning?

The United States holds about 660 prisoners from 42 countries on suspicion of links to the al-Qaida terrorist network or Afghanistan's ousted Taliban regime. None have been allowed to meet with attorneys.


Recalling where they got most of these goobers, I have visions of camo-clad battlefield attorneys, rushing through live fire to represent new clients in shootouts. Kinda goes beyond ambulance chasing, doesn't it?

U.S. authorities have released about 70 detainees and moved about 120 to a medium-security wing where they get more exercise, books and other liberties for cooperating in interrogations. ``The entire operation is very impressive,'' Ruppersberger said.


Not that we'll get any bonus points from Amnesty Intl for that.


The prison's location at the U.S. naval base at the eastern end of Cuba puts the detainees out of the jurisdiction of American courts and constitutional protections, a situation that has been criticized by leftist apologist lawyers and self-serving human rights groups. Ruppersberger, a member of the House Permanent Select Committee on Intelligence, said he saw interrogation rooms but was not present for any interrogations.
Posted by: Steve White || 07/28/2003 1:20:55 AM || Comments || Link || E-Mail|| [435 views] Top|| File under:
Syria-Lebanon
Syria blames Israel for bad US relations
Foreign Minister Farouk al-Sharaa accused Israel Sunday of trying to undermine Syrian relations with the United States. "The United States does not want to have good relations with Syria because of Israeli pressures," al-Sharaa told Syrian journalists.


"It ain't us. It couldn't possibly be anything we did. It has to be them Jews!"

Many Arabs accuse the United States of being biased in favor of Israel in its conflict with the Palestinians and dealings with other Arab states.


Probably because most of them aren't nutbags...

Syrian-U.S. relations have been strained over American accusations that Syria supported the ousted Iraqi regime of

Saddam Hussein

and sheltered members of his

Baath Party

during and after the war, charges that Syria denied. Speaking at a joint news conference last week, President Bush accused Syria of continuing to harbor terrorists. Under U.S. pressure, Syria recently closed the offices of militant Palestinian groups, but most of their officials continue to work from their homes in Damascus or from neighboring Lebanon.
Posted by: Fred Pruitt || 07/28/2003 01:08 || Comments || Link || E-Mail|| [461 views] Top|| File under:
Middle East
U.S. provides guidelines for reform of Hamas
Right. That'll work. But I guess they have to try...


The Bush administration has been drafting guidelines to avoid the need to dismantle Islamic insurgency groups in the West Bank and Gaza Strip. U.S. officials said the effort is meant to bolster the Palestinian Authority and its new prime minister Mahmoud Abbas while advancing an international plan to establish an interim Palestinian state by the end of 2003. The plan, termed the road map, has called for the dismantling of Palestinian groups deemed as terrorists. "It is a clearly a change in the administration's approach and is designed to move the roadmap," a U.S. official said. "The president has been briefed, but has not formally approved this as policy." U.S. officials said the State Department and National Security Council have discussed ideas that would allow Islamic insurgency movements to continue operating. They said the guidelines being drafted would distinguish between an insurgency group's political and military wings.


All they have to do is dismantle their military wings. But they won't do that. Without Armed Struggle™, they're nothing.
Posted by: Fred Pruitt || 07/28/2003 01:02 || Comments || Link || E-Mail|| [308 views] Top|| File under:
Israel prepares for pullout from West Bank cities
Israel has agreed to a military withdrawal from two cities in the West Bank as Prime Minister Ariel Sharon presses his ministers to release detainees from Hamas and Islamic Jihad. Israeli officials said the cities would be designated this week in meetings with the Palestinian Authority. They said the withdrawal would be accompanied by the release of up to 600 Palestinian prisoners and removal of military checkpoints in the Ramallah area. Sharon has also been lobbying his ministers for a decision to release at least 100 Hamas and Jihad prisoners at the Cabinet meeting on Sunday. Officials said Sharon has been under U.S. pressure to release Islamic insurgents before his meeting with President George Bush in Washington on Tuesday.
Posted by: Fred Pruitt || 07/28/2003 00:59 || Comments || Link || E-Mail|| [286 views] Top|| File under:
Can an Ex-Assassin Bring Peace to Egypt?
Hat Tip: BuzzMachine

Commentary/Analysis, Franz Schurmann
Pacific News Service, Jul 25, 2003

Editor's Note: A man in prison in Egypt for the assassination of Anwar Sadat just may become key to peace in Egypt and beyond.
The assassination of Sadat marked the turning point for me, personally, regards Arabs and Islam. I thought Sadat and his wife were a class act. This is an interesting story for what it might do to lessen the idiocy quotient.

A novel experiment for domestic and even world peace is happening in Egypt, where a prison inmate has stirred the Islamic world by citing the Quran and the Sunna (the sayings and doings of the prophet Mohammed) to argue that "killing Jews, Christians and Americans is wrong."


Novel, indeed...


Egypt, an important player in several Middle Eastern and African peace processes, is considering releasing from prison Karam Zohdi, 50, a key figure in the 1981 assassination of Egyptian President Anwar Sadat. In fact, Zohdi has already served his 25-year sentence, because under Egyptian law nine prison months are considered equal to a calendar year.


So, you ask, "If he has completed his sentence, then why is Egypt only 'considering' releasing him?" Because it is yet another Arab dictatorship and Mubarek is both the beneficiary of his crime - and his jailer.


Unlike American presidential assassins, who were mostly loners, Zohdi was a member of the Egyptian Jama'a al-Islamiya, a militant Islamic group founded in 1978, the same year the Camp David peace accords were signed between Israel and Egypt. Zohdi escaped the death sentence that took the lives of five of his Jama'a comrades for assassinating Sadat. While in prison he earned two law degrees, one from Cairo University.


Ah, another JI follower... to get off without losing his head, he must've been only the getaway driver...


More important, while in prison he immersed himself in Islam's canonical book and concluded that what he did in 1981 was a grave sin. But what has stirred Muslims is that he has not renounced the teachings that underlie the most radical of Muslim fundamentalist beliefs. He still remains loyal to the strict Hanbali school of religious thought, one of four major Sunni denominations.


So he's mellowed in his old age and now, at last, maybe he even has some scruples...


Zohdi says that killing Anwar Sadat and the policeman who died defending him was a "grave sin." He holds that some members of Jama'a al-Islamiya were misguided and created "fitna" (civil strife) by insisting on the use of violence. However, he still refers to the recent suicide bombers who killed several people in the Saudi capital Riyadh as "his brothers," even though they made a "horrible" mistake. After much study of Islamic texts, he says he is convinced that fighting fitna without hatred must be the goal of every Muslim. And, he says, that means combating "jinsiya," the notion that people can be killed or harmed based on race, creed or national affiliation, as in the attacks of Sept. 11, 2001.
More...


So is he for real - or is he playing to both crowds - and angling to be another powerful cleric? I think he's got the job locked up, if the author of this piece knows what he's talking about - and Mubarek buys it. As for the authenticity of his peaceful intentions, well... Lessee: Law Degrees, check. Murdering Sadat = 'grave sin', check. Talking peace, check. Still a devout believer, check. He certainly knows the Egyption Parole Board Shuffle.
Posted by: PD || 07/28/2003 12:31:00 AM || Comments || Link || E-Mail|| [320 views] Top|| File under:
Africa: West
Liberian Rebels Fight Their Way forward to East of Capital
Liberian rebels fought their way toward the east of Monrovia on Sunday after crossing over a key bridge though President Charles Taylor had agreed to honor a buffer zone further north, said reports reaching Lagos from the Liberian capital.


You get the impression the guys with the brassieres aren't listening?

Liberian General Benjamin Yeaten was quoted as saying that the rebels of the Liberians United for Reconciliation and Democracy (LURD) had crossed the bridge. Yeaten told reporters that he had given his commanders "a strong warning not to allow the rebels to reach Red Light Junction," a district at the intersection with the airport road.


"I'm warning you guys..."

According to the general, the rebels will be able to attack thecapital city from the east and the airport in Monrovia will be in danger if they pass through the junction.


In technical terms, we call it "surrounded"...

Earlier, US Ambassador John Blaney said President Taylor had agreed to make the Po River about 12 km north of the capital serveas a buffer zone between the government forces and rebels. The establishment of the buffer zone was "absolutely necessary"to end the renewed fighting which broke out a week ago which had left more than 1,000 people dead, thousands others wounded and tens of thousands displaced. According to the US ambassador, the buffer line would facilitate the deployment of international peacekeeping force and ceasefire monitors.


Oh, stop it. You sound positively UN-ish...
Posted by: Fred Pruitt || 07/28/2003 00:22 || Comments || Link || E-Mail|| [418 views] Top|| File under:
Who's in the News
29
[untagged]
Bookmark
E-Mail Me
The Classics
The O Club
Rantburg Store
The Bloids
The Never-ending Story
Thugburg
Gulf War I
The Way We Were
Bio
Merry-Go-Blog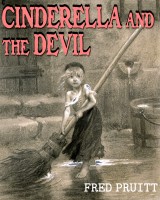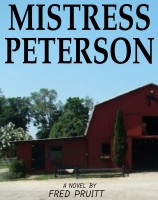 On Sale now!


A multi-volume chronology and reference guide set detailing three years of the Mexican Drug War between 2010 and 2012.

Rantburg.com and borderlandbeat.com correspondent and author Chris Covert presents his first non-fiction work detailing the drug and gang related violence in Mexico.

Chris gives us Mexican press dispatches of drug and gang war violence over three years, presented in a multi volume set intended to chronicle the death, violence and mayhem which has dominated Mexico for six years.
Click here for more information


Meet the Mods
In no particular order...


Steve White
Seafarious
Pappy
lotp
Scooter McGruder
john frum
tu3031
badanov
sherry
ryuge
GolfBravoUSMC
Bright Pebbles
trailing wife
Gloria
Fred
Besoeker
Glenmore
Frank G
3dc
Skidmark
Alaska Paul



Better than the average link...



Rantburg was assembled from recycled algorithms in the United States of America. No trees were destroyed in the production of this weblog. We did hurt some, though. Sorry.
3.237.66.86