-Lurid Crime Tales-
Texas Border Patrol finds 33 illegal immigrants packed in a U-Haul with temperature above 100 degrees
[FoxNews] The U.S.-Mexico border has been closed since March 2020 because of the pandemic and it's not known when it will reopen. However, it's forcing cartels to change their drug trafficking tactics as they're now recruiting American's to do the job.

Texas Border Patrol agents busted yet another human smuggling operation, this time involving 33 illegal immigrants packed inside a 100-degree U-Haul van with zero ventilation.

U.S. Customs and Border Protection agents made the discovery over the weekend outside a McDonald's restaurant in the west Texas town of Van Horn.

The immigrants inside the U-Haul truck were suffering from heat-related maladies and around a dozen needed medical treatment, but none died, according to a local station.

"Had our heroic agents not been able to free these trapped undocumented migrants, we could have seen 33 miserable deaths in this event," Border Patrol's Big Bend Sector Chief Sean McGoffin told KVIA. "Smugglers do not care what type of misery they put people through as they take their money."

No additional details were provided. Fox News has reached out to Border Patrol's Big Bend Sector seeking comment.

The discovery came less than a week after agents intercepted another U-Haul truck carrying 27 illegal immigrants.

Like those found in Van Horn, the temperature inside the truck was blistering hot, 106 degrees. None of the immigrants were wearing personal protective equipment.
Posted by: Skidmark || 06/18/2021 00:00 || Comments || Link || E-Mail|| [336070 views] Top|| File under: Human Trafficking
-Great Cultural Revolution
Portland Police's Entire Rapid Response Riot Team Resigns After Officer Charged, Antifa Released

You want the cops gone? Deal. Portland's entire Rapid Response Team, cops who volunteer for riot control duty, voted unanimously to resign on Wednesday, effectively leaving the city in the hands of antifa. The riot cops' decision follows the criminal indictment of one of their own for assault, stemming from a riot in August 2020, a police source told The Post Millennial.

On the night of August 18, 2020, antifa skirts threw a Molotov cocktail firebomb into the Multnomah County Sheriff's Department Headquarters as the Rapid Response Team struggled to contain the riot. Rapid Response Officer Budworth hit a rioter from behind with a baton, as seen in a video with no context whatsoever.

In a statement released after the indictment, District Attorney Mike Schmidt said, "In this case, we allege that no legal justification existed for Officer Budworth's deployment of force, and that the deployment of force was legally excessive under the circumstances."

"Now that the riot team is no more, we have no clue what's going to happen. We don't have enough patrol officers to be pulled from the road to handle huge crowds," a Portland police officer told The Post Millennial. "We are only backups with no gear like the riot team has."

"So, what typically happens, is the riot team gets called out to be prepared for a huge protest. Then patrol officers from all three precincts are on standby which gets activated when the protest starts. This means all patrol calls go to 'priority calls only,' basically only active assaults, shootings, and person crimes only get responded to. All other calls hold indefinitely until the protest is over or the next day," sources told The Post Millennial.

The Multnomah County District Attorney's Office charged Rapid Response Team Officer Corey Budworth with one misdemeanor count of fourth-degree assault on Tuesday. This comes after DA Mike Schmidt has been heavily criticized for his ultra-liberal approach to prosecuting hockey pad-clad rioters in the past year.


Burn it all down guys.
Apparently that is what the voters of Portland want.
Posted by: DarthVader || 06/18/2021 12:03 || Comments || Link || E-Mail|| [336070 views] Top|| File under:
Couple who pointed guns at BLM protesters plead guilty
[DW] Mark and Patricia McCloskey will give up the guns they used to threaten Black Lives Matter protesters in St. Louis but will not go to jail after pleading guilty to misdemeanor charges.

A gun-toting couple who went viral after pointing guns at Black Lives Matter protesters last year pleaded guilty to misdemeanor charges on Thursday.

Patricia McCloskey agreed to a charge of harassment and a $2,000 (€1,680) fine, while her husband, Mark, was fined $750 for fourth-degree assault. The weapons the couple used — a military-style rifle for the husband and a handgun for the wife — are also be forfeited and destroyed.


I seem to recall that the guns had been disabled so they would be safe to bring out in the courtroom for a trial. If so, losing them would not be a major loss.

Neither will face jail time.

However,


a good lie finds more believers than a bad truth...


the wealthy couple can still legally own firearms and, as professional lawyers, can still practice law.


A weak slap on the wrist.

Mark McCloskey described the outcome as a "good day" for him and his wife. He also agreed with the prosecutor that he had placed other people "in imminent risk of physical injury."


With non-working guns? I s'pose they could have been used as clubs, or thrown at the crowd in extremis...

"I sure as heck did, that's what the guns were there for. And I'd do it again anytime a mob approaches me ... because that's what's kept them from destroying my house and my family," he said from the courthouse steps.

WHAT HAPPENED AT THE BLM MARCH LAST JUNE?
The couple pulled out their guns and confronted Black Lives Matter marchers when they approached their mansion in St. Louis. At the time, the protesters were walking over private property owned by a trust, which is funded by residents of the area. There was no evidence that any of the protesters threatened the couple.

Prosecutor Richard Callahan has said the marchers simply made a "wrong turn."


His boss, St. Louis circuit attorney Kim Gardner, is one of the Soros district attorney investments.

"There was no evidence that any of them had a weapon and no one I interviewed realized they had ventured onto a private enclave," he said.

The couple was previously indicted on felony charges of unlawful use of a weapon and evidence tampering, for allegedly altering the pistol Patricia McCloskey was holding.

Callahan later amended the charges to misdemeanors and dropped the tampering count. He said the misdemeanor plea was reasonable adding that the McCloskeys called the police, no shots were fired and no one was hurt.

"But I think that their conduct was a little unreasonable in the end,'' he said. "I don't think people should view this case as some type of betrayal or assault on the Second Amendment. We still have the Second Amendment rights. It's just that the Second Amendment does not permit unreasonable conduct.''

HOW DOES THE CONFRONTATION PLAY INTO US POLITICS

ON THE LAM

?
The incident went viral online, with both sympathizers of then-President Donald Trump

...His ancestors didn't own any slaves...
and the supporters of Black Lives Matter discussing the couple's actions. Many view them as heroes. Missouri's Republican Governor Mike Parson pledged to pardon the couple if they were convicted.

In May this year, Mark McCloskey announced he was running for US Senate.

In a campaign video, McCloskey claimed that an "angry mob came to destroy my house and kill my family" but he took "a stand against them."

"I will never back down," he says in the ad.

Posted by: trailing wife || 06/18/2021 03:42 || Comments || Link || E-Mail|| [336071 views] Top|| File under: Antifa/BLM
Afghanistan
Taliban Close Key Routes in Paktia: Residents
[ToloNews] Residents and members of the provincial council in Paktia, a province in eastern Afghanistan, on Wednesday reported that the Taliban

...Arabic for students...
has blocked a number of key highways connecting the center of the province to some districts including Zurmat and Zazai Aryoub.

The public is not able to travel to their home areas and supply routes for security forces have been cut off, residents said.

Security forces in Paktia said operations will soon be launched to reopen the routes.

"The ordinary people are facing lots of problems in their movements, they cannot go to the bazaar or consult a hospital," said Samiullah Afghan, a resident of Zurmat district in Paktia. "There are patients in people's homes, the people in Zurmat want the government to take swift action and reopen the routes," he said.

"If Zurmat district falls it will have a major impact on the security in both provinces, either Paktia or Paktika


...which coincidentally borders South Wazoo...


," said a resident.

Local officials said that if the present situation continues, security will worsen in neighboring provinces including Ghazni and Paktika.

"Road closures have a significant impact, including social and economic consequences, and also a political impact," said Jannat Khan Samkanai, the secretary of Paktia's provincial council.

"We call on the government to reopen the way as soon as possible and to ensure the delivery of services to the people," said Mohammadu-rahman Qaderi, a member of the Paktia provincial council.

"We have launched a joint clearance operation between the national army, NDS and national police. The operations will cover both sides of the highway around Gardiz and Zurmat. God willing, the entire highway will be cleared very soon," said Nisar Ahmad Wardak, the head of Paktia's security department.
Posted by: trailing wife || 06/18/2021 03:18 || Comments || Link || E-Mail|| [336077 views] Top|| File under: Taliban
ANDSF Repels Taliban Offensive in Zinda Jan: Herat Official
[ToloNews] The Taliban

...mindless ferocity in a turban...
on Wednesday night launched an offensive on the Zinda Jan district of Herat


...a venerable old Persian-speaking city in western Afghanistan, populated mostly by Tadjiks, which is why it's not as blood-soaked as areas controlled by Pashtuns...


in western Afghanistan and managed to burn some parts of the police headquarters after five hours of fierce fighting with

Afghan cops

.

Local officials in Herat said the Afghan National Security and Defense Forces (ANDSF) fought bravely and repulsed the Taliban attack.

"Lack of coordination between the security forces is a serious problem. There is a need for a unified command and control center to provide morale to the security forces. The Taliban are using these gaps and then launching attacks," said Ghulam Habib Hashemi, a member of Herat's security committee.

Meanwhile,


...back at the shattered spaceship, Fffflirgoll the Arcturan slithered stealthily toward the control room, where the humans had barricaded themselves...


family members of soldiers stranded in Taliban areas have raised concerns over the soldiers' health conditions.

"My children are crying the whole day, they ask for their father. My husband has been serving in Oba for three months, he was

maimed

two times," said Maryam, the wife of an Afghan Army Officer in Herat.

"My cousins, my uncle and my nephew are among the soldiers

maimed

in Oba, they are stuck there, no one is there to reach out to help them," said Bashir Ahmad, a relative of a

maimed

officer in Oba.

Local officials in Herat pledged that soon they will transfer the

maimed

troops from Oba.

"We are working to transfer the

maimed

soldiers from Oba to Herat city and to send additional forces to Oba to control the district," said Abdul Saboor Qane, the governor of Herat.
Posted by: trailing wife || 06/18/2021 02:14 || Comments || Link || E-Mail|| [336074 views] Top|| File under: Taliban
Balkh: 4 Killed in Blast Near Police HQ in Dawlat Abad
[ToloNews] At least three civilians and a security force member were killed in a

boom-mobile

blast in the northern province of Balkh on Wednesday night, district governor Jalil Qarizada said.

Adil Shah Adil, a

front man

for the provincial police chief, said that the security force members prevented the

boom-mobile

er from reaching the headquarters building.

"The security forces identified the

boom-mobile

er and stopped it (with gunfire) 50 meters from the police HQ," Adil said. "Some parts of the police HQ building were damaged but mostly the civilians' houses were damaged in the blast."

The Taliban

...Arabic for students...
has not yet commented on the blast.
Posted by: trailing wife || 06/18/2021 02:14 || Comments || Link || E-Mail|| [336072 views] Top|| File under: Taliban
Afghan forces clear 2 districts off from Taliban in northern Faryab province: MOD
[KhaamaPress] The Ministry of Defense (MoD) announced that 45 members of Taliban

...the Pashtun equivalent of men...
members were killed and 67 members were

maimed

in the Dawlatabad and Shrintagab districts of Faryab Province.

The statement by the ministry said that there was heavy fighting in recent days between the security forces and the Taliban in this province.

The latest tweet from Fawad Aman, Deputy Spokesperson of Ministry of National Defense stated that the Taliban suffered heavy causalities during the military operations in Faryab province.

He added that the the two districts have been cleared off from Taliban.

So far, it has been the third attack that the Taliban failed to capture the districts, according to Fawad Aman.

However,


there's more than one way to stuff a chicken...


the Taliban have not yet commented about this operation so far.

23 Commandos Killed Attempting to Hold Dawlat Abad Center: Source

[ToloNews] At least 23 members of an Afghan Army's special forces unit were killed while fighting the Taliban in the northern province of Faryab on Wednesday, a security official who wished not to be named said on Thursday.

The clash started in Dawlat Abad district after commandos and local troops launched a clearing operation, according to the source.

"At least 23 commandos were killed and six policemen were wounded in the clashes," the source said.

The security forces retreated from the center of the district after heavy clashes and are stationed in Qaramqol district in Faryab following the clashes, the source said.

One of those killed, Sohrab Azimi, 27, was a special forces officer who had received military training in the US as well as in Turkey. He was the son of retired Gen. Zahir Azimi, a former spokesman for the Ministry of Defense.

In a social media post, Azimi confirmed his son's death in the fighting and said he is "proud of his martyrdom."

Azimi said that his son and his son's colleagues did their duty proudly and courageously and sacrificed their lives to defend the country.

He also blamed officials for not providing support during the operation.

"His blood is not more than the other sons of this nation. I am proud that he performed the duty given to him until the end. He took the district and raised Afghanistan's flag, and to keep it he fought until he died," Zahir Azimi said.

"It was expected that reinforcements would be sent to the area for their support, but unfortunately it didn't happen," he said. "The clashes escalated and they were surrounded at the place where he was killed with some of his friends and others who were injured--they were shot and killed by the Taliban."

Sohrab worked in the support section of the special forces, but when the district fell to the Taliban he took charge of a group of 35 commandos to fight the Taliban in the district on Tuesday morning, local sources and security sources said.

"They were pushing back the Taliban from the center of the district but the Taliban was attacking the security forces and security force members were killed," according to sources.

"The commandos sent their vehicles outside the area to bring army soldiers, and in the meantime, the Taliban attacked the commandos," the sources added.

The center of Dawlat Abad district has fell to the Taliban a week ago following heavy clashes.

Posted by: trailing wife || 06/18/2021 02:14 || Comments || Link || E-Mail|| [336072 views] Top|| File under: Taliban
India-Pakistan
NIA charges Kerala man who helped set up ISIS province in forests of South India
[OneIndia] The National Investigation Agency has filed a chargesheet against an ISIS terrorist from Chennai. The case was first registered by the Q Branch CID, Chennai against Syed Ali, a resident of Thiruvananthapuram, Kerala.

The case arose following the arrest of a few persons who had conspired at Salem and Chennai who had fraudulently activated SIM cards by using multiple identity documents of various persons without their knowledge and consent.

The probe found that the SIM cards were used by the accused for terrorist activities. The NIA later took over the probe and found that the SIM were supplied to ISIS operatives Khaja Moideen and Liyakath Ali. Moideen along with the others had used these SIM cards to organise conspiracy meetings, recruit persons, collect prohibited arms and ammunition, procure jungle training equipment, raise funds and harbour their associates.

They were also making and testing IEDs, used the dark web for communications with their foreign based handler as part of the preparations to wage Jihad. They were also trying to establish a province of the ISIS in the forests of South India, the NIA said.

The NIA said that Syed Ali alias Vinjani (Scientist) is highly tech-savvy. He had assisted Moideen in using the dark web, encrypted communication to communicate with a foreign based handler and had also participated in conspiracy meetings and arranged safe hide-outs. In order to further this conspiracy, he had also procured

kaboom

s and gadgets to experiment with IEDs.
Posted by: trailing wife || 06/18/2021 00:00 || Comments || Link || E-Mail|| [336071 views] Top|| File under: Islamic State
Terrorist killed in Nowgam encounter in J&K
[OneIndia] An unidentified

bad boy

was killed in an encounter with security forces in Nowgam area of Jammu and Kashmir

...a disputed territory lying between India and Pakistain. After partition, the Paks grabbed half of it and call it Azad (Free) Kashmir. The remainder they refer to as "Indian Occupied Kashmir". They have fought four wars with India over it, the score currently 4-0 in New Delhi's favor. After 72 years of this nonsense, India cut the Gordian knot in 2019, removing the area's special status, breaking off Ladakh as a separate state, and allowing people from other areas to settle (or in the case of the Pandits, to resettle) there....
's Srinagar on Wednesday, police said.

Security forces launched a cordon and search operation in Wagoora in Nowgam late on Tuesday night following information about the presence of

gunnies

there, a police official said.

The search operation turned into an encounter in which one

bad boy

was killed. The identity and group affiliation of the slain

bad boy

are being ascertained, he said.

Search operations are underway in the area as security forces had received information about the presence of two

bad boy

s, the official said.
Posted by: trailing wife || 06/18/2021 00:00 || Comments || Link || E-Mail|| [336073 views] Top|| File under: Govt of Pakistain Proxies
Lashkar's plot to kill Hindu leaders, journalists: 3 operatives sentenced to 10 years in jail
[ONEINDIA] A special court of the National Investigation Agency has convicted and sentenced three Lashkar-e-Tayiba operatives to 10 years rigorous imprisonment in connection with the Nanded Lashkar case.

Those convicted are Mohammad Muzammil, Mohammad Sadiq and Mohammad Akram.


The first Moe is named for a powerful emetic.


The case was first registered at the ATS Kalachowki, Mumbai following the recovery of firearms and subsequent arrest of the accused.

The probe found that the accused are members of the Lashkar-e-Tayiba and Harkat-ul-Jihad-i-Islami.

The case was then handed over to the NIA.

The probe revealed that Akram went to Saudi Arabia

...a kingdom taking up the bulk of the Arabian peninsula. Its primary economic activity involves exporting oil and soaking Islamic rubes on the annual hajj pilgrimage. The country supports a large number of princes in whatcha might call princely splendor. Fifteen of the nineteen WTC hijackers were Saudis, and most major jihadi commanders were Saudis, to include Osama bin Laden. Crown Prince Mohammed bin Salman quietly folded that tent in 2016, doing terrible things to the guys running it, and has since been dragging the kingdom into the current century...
under the guise of seeking employment as a driver with the help of another accused, Mohammad Abdul Majeed, a native of Hyderabad.

He settled in Riyadh and during his stay he was introduced to many members of the outfit including Abdul Hanzala, who is absconding.

Investigations also revealed that Akram and the other accused persons had held conspiracy meetings at Riyadh and Dammam to carry out

assassination

of Hindu leaders, journalists, politicians and

coppers

in various parts of India.

Akram was then sent back to India to execute the plan in cities such as Bengaluru, Hyderabad and Nanded.

He was assigned the job to identify suitable targets.

In June 2021, they had travelled to Hyderabad to meet one Obaid-ur-Rehman for the identification of suitable targets and plan the attack, the NIA said.


Posted by: Fred || 06/18/2021 00:00 || Comments || Link || E-Mail|| [336077 views] Top|| File under: Lashkar e-Taiba
Iraq
Iraqi forces arrest 14 ISIS members in Nineveh, Kirkuk
[NPASYRIA] On Wednesday, the Iraqi Security Media Cell announced that it arrested 14 ISIS members in the governorates of Kirkuk and Nineveh.

"The detachments of the Iraqi National Intelligence Service in the Ministry of Interior were able to arrest (terrorists) in Kirkuk,


... a thick stew of Arabs, Turkmen, Kurds, and probably Antarcticans, all of them mutually hostile most of the time...


" the Security Media cell stated in two separate statements.

"The detainees are the logistical supporters of ISIS and some of them work as fighters in the areas over which they claim control."

Moreover, the Security Cell announced that the National Security detachments "arrested 8 members affiliated with ISIS in different areas of Nineveh Governorate."

The statement indicated that the eight detainees, "worked in security detachments of ISIS, within the so-called areas of Nineveh, Tigris, Saladin and Jazira."

Their arrest came, according to the statement, based on "accurate intelligence information, after obtaining judicial approvals, and through accurate qualitative operations."
Posted by: Fred || 06/18/2021 00:00 || Comments || Link || E-Mail|| [336070 views] Top|| File under: Islamic State
Coalition hands over military equipment to Iraq to fight ISIS
[NPASYRIA] On Thursday, the US-led Global Coalition to Defeat ISIS handed over the Iraqi Counter Terrorism Service $6 million worth of weapons and equipment among its efforts to support combating ISIS.

A statement released by the Coalition said, it handed over ammunition, weapons and vehicles worth of $6,5 million to Iraqi Counter Terrorism Service.

The equipment aims at supporting Iraq in its mission to defeat ISIS, the statement added.

On June 15, the G7 states said, they will continue to support efforts to combat ISIS in Iraq and achieve stability in the liberated areas.
Posted by: Fred || 06/18/2021 00:00 || Comments || Link || E-Mail|| [336073 views] Top|| File under: Islamic State
Israel-Palestine-Jordan
Cops, Palestinians clash at Damascus Gate days after Jerusalem flag march, 8 tied up
[IsraelTimes] Police and Paleostinians clash at the Damascus Gate to Jerusalem's Old City, days after the so-called flag march held by nationalist Jews passed by the flashpoint site.

The Paleostinians were protesting chants made against the

Moslem

prophet Muhammad during Tuesday's march, according to the Kan public broadcaster, which says cops used stun grenades and a water cannon to clear the demonstrators.

8 arrested in Damascus Gate clashes between Palestinians, cops

[IsraelTimes] Police arrest eight people on suspicion of disturbing the peace in

festivities

between officers and Paleostinians at the Damascus Gate to Jerusalem's Old City.

The suspects are taken for questioning.
Posted by: trailing wife || 06/18/2021 00:00 || Comments || Link || E-Mail|| [336069 views] Top|| File under:
Lod imam arrested on suspicion of encouraging violence against cops
[IsraelTimes] Sheikh Yusuf Albaz later sent to house arrest; authorities reportedly preparing for possible renewed clashes in mixed Jewish-Arab city following detention.

Police arrested an imam in the central city of Lod on Thursday on suspicion of incitement to violence, weeks after ethnic riots rocked the mixed Jewish-Arab city.

Sheikh Yusuf Albaz, 63, an imam at Lod's Great Mosque, was questioned by investigators in the Lahav 433 unit. He was later released to house arrest by the Rishon Lezion Magistrates' Court. However, his release was postponed after police requested a 24-hour delay while the force files an appeal against the decision at the district court.
Continued on Page 49
Posted by: trailing wife || 06/18/2021 00:00 || Comments || Link || E-Mail|| [336074 views] Top|| File under: Muslim Brotherhood
Palestinian teen shot by IDF, allegedly while throwing explosive, dies
[IsraelTimes] A 16-year-old Paleostinian who was shot by Israeli soldiers in the West Bank, allegedly after hurling an

bomb

at them, died of his injuries on Thursday.

The Israel Defense Forces said Wednesday a group of dozens of Paleostinians was making its way toward troops at the Evyatar illegal outpost when one charged at them and threw a suspicious object, which went kaboom!. An IDF soldier fired first in the air and then toward the suspect, who was hit and critically injured. There were no Israeli casualties, the army said.

According to the Paleostinian Authority's Wafa news agency, the teenager, a resident of nearby Beita, south of Nablus, died in the hospital early Thursday of a gunshot wound to the head. He was identified as Ahmad Zahi Bani Shamsa.

Three other Paleostinians were killed by Israeli fire during different

festivities

between Beita residents and Israeli forces in recent days, including another teenager, 15-year-old Mohammad Hamayel.

The area around Beita has seen repeated

festivities

between Israeli forces and Paleostinians in recent weeks following the reestablishment of a new West Bank outpost known as Evyatar on land close to the town. Paleostinians have hurled stones at troops and burned swaths of land, while Israeli soldiers have responded with riot dispersal munitions and live bullets.

The land on which Evyatar was reestablished in April historically belonged to the adjacent Paleostinian villages of Beita, Kablan and Yitma, though residents have been barred access to it for decades for what the IDF has said were security reasons.

The outpost has quickly grown over the last two months, swelling to roughly 40 buildings for dozens of families. The outpost's Facebook page boasts that Evyatar prevents contiguity between the surrounding Paleostinian villages while connecting the Israeli settlement of Tapuah to the Za'atara Junction and Migdalim settlement.

On Sunday, the head of the IDF's Central Command issued a "demarcation order" barring additional construction in Evyatar and ordering all inhabitants to vacate the site and remove their belongings by next week.

Evyatar has already been razed several times since it was built in 2013 after the murder of Yitzhar resident Evyatar Borovsky in a stabbing attack at the Tapuah Junction.
Posted by: trailing wife || 06/18/2021 00:00 || Comments || Link || E-Mail|| [336083 views] Top|| File under:
Syria-Lebanon-Iran
Government forces shell opposition in Syria's northwest
[NPASYRIA] On Thursday, the de-escalation zone in northwest Syria witnessed a mutual bombing between Syrian government forces and Ottoman Turkish-backed armed opposition groups.

The government forces targeted sites of the opposition in the towns of Kansafra, Ain Laroz and al-Bara of the Zawiya Mountain in the southern countryside of Idlib, with artillery shells, military sources of the opposition told North Press.

Another targeting with rocket launchers and mortar shells affected the opposition in al-Ziyadiya and al-Mashik towns in Ghab Plain, west of Hama, the sources added.

The shelling coincided with the flight of Russian warplanes and reconnaissance over Idlib, Hama, Latakia and Aleppo.

On the other side, the al-Fath al-Mubin Operations Room, which includes several

gang

s, targeted gatherings of government forces in Saraqib town, east of Idlib.

The military escalation between the government forces and the armed opposition groups comes despite the passage of more than a year of the ceasefire entry into force.
Posted by: Fred || 06/18/2021 00:00 || Comments || Link || E-Mail|| [336073 views] Top|| File under: Govt of Syria
IDF drops leaflets in Quneitra, then IDF tanks destroy outpost
[PUBLISH.TWITTER]

Israeli tanks destroy outpost used by Iranian proxies on Syrian border — report

[IsraelTimes] Syrian media says strike hit observation post near al-Qahtaniah, used by Hezbollah and other Tehran-linked groups; follows IDF attack on Syrian military base nearby.

Israeli tanks shelled an observation post used by an Iran-aligned militia in the Syrian Golan early Thursday morning, Syrian media reported.

According to Syria's Enab Baladi outlet, the outpost near the village of al-Qahtaniah in the Quneitra region was destroyed in the attack.

The Israel Defense Forces refused to comment on the matter, in line with its policy of not officially acknowledging specific strikes in Syria, save for those that are in retaliation for attacks against Israel.

According to Enab Baladi, the observation post, which was located some 150 meters from the border, was officially under the control of the 90th Brigade of the Syrian military's 1st Corps, but was often used by Iran

...a theocratic Shiite state divided among the Medes, the Persians, and the (Arab) Elamites. Formerly a fairly civilized nation ruled by a Shah, it became a victim of Islamic revolution in 1979. The nation is today noted for spontaneously taking over other countries' embassies, maintaining whorehouses run by clergymen, involvement in international drug trafficking, and financing sock puppet militias to extend the regime's influence. The word Iran is a cognate form of Aryan. The abbreviation IRGC is the same idea as Stürmabteilung (or SA). The term Supreme Guide is a the modern version form of either Duce or Führer or maybe both. They hate Jews Zionists Jews. Their economy is based on the production of oil and vitriol...
and its proxies, notably the Lebanese terrorist militia Hezbollah. Israel has long maintained that this Syrian unit works closely with these Iranian-backed groups.

A Syrian activist from the area told the outlet that the outpost was regularly visited by a leading Hezbollah commander who goes by Jawad Hashem, and whose father — known as Hajj Hashem — is officially tasked with leading Hezbollah's efforts along the Syrian-Israeli border, known as the Golan File.

Late last month, IDF drones reportedly dropped flyers near the border with a photograph of Jawad Hashem and several top Syrian officers, warning residents of the area that "Hezbollah is using you." In the past, such flyers have been dropped as warnings ahead of attacks on Hezbollah posts along the border.

On June 1, the IDF said it destroyed another Syrian regime observation post that was established on the Israeli side of the buffer zone in the Golan Heights. The military "destroyed a forward observation post of the Syrian army that was set up in an Israeli area west of the Alfa line in the Golan Heights,"

front man

Avichay Adraee wrote on Twitter at the time, referring to the Israeli side of a UN-patrolled buffer zone between both countries.

He said troops attacked and blew up the post, adding that Israel would not "tolerate any attempt to violate the

illusory sovereignty

" of the Jewish state. The site is on the Syrian side of the border fence, but still technically in Israeli territory.
Posted by: Fred || 06/18/2021 00:00 || Comments || Link || E-Mail|| [336079 views] Top|| File under: Hezbollah
Who's in the News
39
[untagged]
5
Taliban
4
Antifa/BLM
4
Commies
3
Islamic State
2
Govt of Iran
2
Hezbollah
2
Human Trafficking
1
[untagged]
1
Govt of Pakistain Proxies
1
Govt of Syria
1
Hamas
1
Houthis
1
Lashkar e-Taiba
1
Muslim Brotherhood
1
PLO
Bookmark
E-Mail Me
The Classics
The O Club
Rantburg Store
The Bloids
The Never-ending Story
Thugburg
Gulf War I
The Way We Were
Bio
Merry-Go-Blog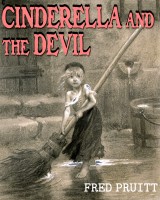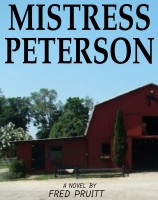 On Sale now!


A multi-volume chronology and reference guide set detailing three years of the Mexican Drug War between 2010 and 2012.

Rantburg.com and borderlandbeat.com correspondent and author Chris Covert presents his first non-fiction work detailing the drug and gang related violence in Mexico.

Chris gives us Mexican press dispatches of drug and gang war violence over three years, presented in a multi volume set intended to chronicle the death, violence and mayhem which has dominated Mexico for six years.
Click here for more information


Meet the Mods
In no particular order...


Steve White
Seafarious
tu3031
badanov
sherry
ryuge
GolfBravoUSMC
Bright Pebbles
trailing wife
Gloria
Fred
Besoeker
Glenmore
Frank G
3dc
Skidmark



Better than the average link...



Rantburg was assembled from recycled algorithms in the United States of America. No trees were destroyed in the production of this weblog. We did hurt some, though. Sorry.
3.231.217.107

Help keep the Burg running! Paypal: