Taliban ready to open political office in an Islamic country
[Pak Daily Times] Taliban are willing to open an office in an Islamic country, a step towards holding face-to-face peace talks with Afghanistan, a member of the Afghan government's team of negotiators with the group said on Sunday.

After a series of failed attempt
Curses! Foiled again!
s at talks by Afghans and their Western allies, in November

Afghanistan's Caped President

Hamid Maybe I'll join the Taliban Karzai
... A former Baltimore restaurateur, now 12th and current President of Afghanistan, displacing the legitimate president Rabbani in December 2004. He was installed as the dominant political figure after the removal of the Taliban regime in late 2001 in a vain attempt to put a Pashtun face on the successor state to the Taliban. After the 2004 presidential election, he was declared president regardless of what the actual vote count was. He won a second, even more dubious, five-year-term after the 2009 presidential election. His grip on reality has been slipping steadily since around 2007, probably from heavy drug use...
ruled out negotiations with the Taliban until the

bad turban

group had an address at which he could contact them.

"What we heard from senior

Taliban capo

s and their relatives, is they agreed on a political office," Arsala Rahmani, a senior member of Afghanistan's High Peace Council said on Sunday. "It would be better to establish one inside Afghanistan if the situation allows."

"We agree and have always called for a political address for the Taliban either in Qatar, Turkey,

Soddy Arabia

or any Islamic countries and it is in our interest," Rahmani said.

Last week, Afghanistan recalled its ambassador to Qatar hours after an Indian newspaper reported that arrangements had been put in place for a Taliban office in the Gulf state.

The report caused worry in Kabul that the Afghan government would be excluded from the

grinding of the peace processor

were another country used as a base for talks. The United States wants to seek a political settlement to an expensive, decade-long war, but Afghan officials insist that they must lead the process.
Posted by: Fred || 12/19/2011 00:00 || Comments || Link || E-Mail|| [308 views] Top|| File under: Taliban
Africa North
How do brave Egyptian soldiers treat female protesters?
After being viciously beaten by the ten-strong mob, the woman lies helplessly on the ground as her shirt is ripped from her body and a man kicks her with full force in her exposed chest.


Some graphic stuff at the link. About what you'd expect from such a society so backward that it stripped all the casings off the pyramids to build Cairo rather than just go get their own. Time to start publishing the names and addresses of soldiers and their families.
Posted by: gorb || 12/19/2011 01:07 || Comments || Link || E-Mail|| [334 views] Top|| File under:
'Egypt junta is hijacking revolution'
[Iran Press TV]
Egypt's Supreme Council of the Armed Forces (SCAF) seeks to usurp power through its efforts to isolate revolutionary forces in the North African country, a political analyst tells Press TV.

The SCAF seeks to hijack the revolution and isolate "the independent political activists" in an attempt "to maintain discipline according to their views in the political playground; and maintain parliament and all the political forces to stay on the same line which the SCAF wants - not what the real revolutionary forces want in the streets," said Mohammad Fawaz from the April 6th Youth Movement in Cairo on Saturday.

"The revolutionary powers, as I used to say, are the most important "pain" for the SCAF and for the new government to deal with," he added.

Over 10 protesters have been killed and hundreds of others have been

maimed

in the new wave of

festivities

in Egypt since Thursday evening after the police beat up a young man participating in a sit-in protest outside the cabinet building.

The protesters had camped outside the cabinet offices since late November to prevent Egypt's Prime Minister Kamal al-Ganzouri from entering.

Ganzouri, who is a former prime minister of the regime of ex-dictator Hosni Mubarak


...The former President-for-Life of Egypt, dumped by popular demand in early 2011...


, was appointed to the post once again by the incumbent military rulers.

Fawaz said the SCAF cannot usurp the revolution and put an end to the political movements in Egypt by resorting to violence and bloodshed.

Egyptian protesters want the SCAF, which took over power in Egypt after the February revolution, to hand over power to a civilian government.

Protesters say the SCAF practices the decades-long, ruthless methods of the regime of Mubarak.

Posted by: Fred || 12/19/2011 00:00 || Comments || Link || E-Mail|| [313 views] Top|| File under:
China-Japan-Koreas
Dupe entry: KCNA reports its version of Kimmie's death
Pyongyang, December 19 (KCNA) -- Leader Kim Jong Il had received medical treatment for his cardiac and cerebrovascular diseases for a long period.

He suffered an advanced acute myocardial infarction, complicated with a serious heart shock, on train on December 17, Juche 100 (2011) for a great mental and physical strain caused by his uninterrupted field guidance tour for the building of a thriving nation.

Every possible first-aid measure was taken immediately but he passed away at 08:30 on December 17.

An autopsy on December 18 fully confirmed the diagnosis of his diseases.


"He's dead, Jim. Deader than a doornail. Can't get no deader."
Posted by: gromky || 12/19/2011 02:10 || Comments || Link || E-Mail|| [310 views] Top|| File under:
Norks, U.S. may delay bilateral talks following Kim's death
SEOUL, Dec. 19 (Yonhap) -- North Korea and the United States are highly likely to delay bilateral nuclear talks set for this week in Beijing, following the report of North Korean leader Kim Jong-il's death, a senior Seoul official said Monday.

"In the wake of the North Korean leader Kim's death, it would be difficult for the two sides to hold the talks in Beijing this week," the official at Seoul's foreign ministry said on the condition of anonymity.


We need to see if Sonny Boy really will be in charge or whether an ambitious general mounts a challenge.

Pyongyang and Washington are set to hold the third round of meetings on Thursday in Beijing to discuss ways to resume the long-stalled six-nation talks on the North's nuclear weapons program.

North Korea's state media announced at noon on Monday that the 69-year-old Kim died on Saturday.

South Korea's foreign ministry has immediately put all of its overseas missions on an "emergency response" status since Kim's death, officials said. First Vice Foreign Minister Park Suk-hwan was holding an emergency meeting to discuss Seoul's diplomatic responses following Kim's death, they said.
Posted by: Steve White || 12/19/2011 00:00 || Comments || Link || E-Mail|| [495 views] Top|| File under:
Kimmie to be planted Dec 28th
Mourning to run to December 29th. The North Koreans must get over things quickly don't they.

So long, you murderous, malignant, evil poofy-haired dwarf.
Posted by: Steve White || 12/19/2011 00:00 || Comments || Link || E-Mail|| [295 views] Top|| File under:
The Grand Turk
Turkey to France: Block Genocide Bill, or Else
Ankara is continuing to ratchet up tensions with Paris over a proposed French law to criminalize denial of claims that Turkey's mass killings of Armenians before and during World War I constitute genocide.

Ankara, which rejects the charge of genocide and argues the widespread killings of its Armenian minority occurred during civil strife in which many Turks died as well, dispatched a high-level delegation of parliamentarians in a last-minute bid to lobby against the proposed law.

Historians say up to 1.5 million Armenians were killed during the collapse of the Ottoman Empire in World War I, and several countries recognize the killings as genocide. Under the proposed French legislation, denying the genocide would be punishable by up to one year in prison along with a $58,000 fine.

On Saturday, Turkish Prime Minister Recep Tayyip Erdogan launched a stinging attack on France, saying that no historian or politician can see genocide in Turkish history, and that those who do want to see genocide should turn around and look at their own "dirty and bloody history."

Relations between Turkey and France are already tense in connection with French President Nicolas Sarkozy's strong opposition to Ankara's bid to join the European Union. Erdogan last week reportedly sent a letter to Sarkozy warning of dire consequences if the legislation passes.

Diplomatic correspondent Semih Idiz of the Turkish newspaper Milliyet warns such threats should be taken seriously.
Posted by: tipper || 12/19/2011 21:03 || Comments || Link || E-Mail|| [485 views] Top|| File under:
India-Pakistan
Pakistan PM rules out military intervention
[Dawn] Pakistain Prime Minister Yousuf Raza Gilani


... Pakistain's erstwhile current prime minister, whose occasional feats of mental gymnastics can be awe-inspiring ...


denied a military intervention was imminent against his government over a secret memo that sought US help to prevent a supposed coup.


They usually say something like that just before the tanks roll out...




Wonder if the guy who whacked Morticia is still available...


Tensions between the army and government appear to have soared in recent days as intelligence chiefs demanded an inquiry into the scandal that threatens to implicate President Asif Ali President Ten Percent Zardari


... sticky-fingered husband of the late Benazir Bhutto ...


, who is abroad following an illness.

"There is no room for a martial law in Pakistain," Gilani said in a brief televised interaction with the media in Lahore, two days after he met army chief General Ashfaq Kayani


... four star general, current Chief of Army Staff of the Mighty Pak Army. Kayani is the former Director General of ISI...


in Islamabad.

Pakistain's military, which has staged four coups, remains the chief power-broker in the country.

But Gilani described the memo as a "non-issue" which was being blown up unnecessarily.

The scandal relates to a memo that sought US intervention to prevent a feared military coup in exchange for overhauling Pakistain's security leadership after US troops killed the late Osama bin Laden


... who has made the transition back to dust...


near the Pak capital on May 2.

The existence of the document came to light when American-Pak businessman Mansoor Ijaz wrote in the Financial Times that Zardari feared the military might overthrow his government.

Ijaz accused Pakistain's ambassador to Washington, a close aide of Zardari's, of crafting the memo with the president's support.
Posted by: Fred || 12/19/2011 00:00 || Comments || Link || E-Mail|| [304 views] Top|| File under: Govt of Pakistan
Tribal elders demand end to army operation
[Pak Daily Times]
A representative 'Jirga' of tribal agencies 'FATA Grand Alliance' here on Sunday demanded of the government for making an end to the ongoing military operation in tribal areas besides initiating

grinding of the peace processor

through dialogue to restore normality in the affected areas.

The FATA Grand Alliance (FGA) meeting was held under the chairmanship of Hameed Ullah Jan Afridi MNA

Khyber Agency

. The representatives of students, teachers, lawyers, business community, attended the meeting. The participants of FGA unanimously passed the resolutions for giving FATA the status of separate province and demanded that immediate actions should be taken to resolve the grievances of tribal area.

The Jirga participants' suggested for effective FGA forum by taking up the issues of tribal areas with the concerned agencies to resolve the grievances of

rustics

. The participants representing different Tribal Agencies gave their suggestions. Talking to media, Afridi said that all the segments of society belonging to FATA gathered at the platform of FGA and raised their voice for peace and stability in their respective areas.
Posted by: Fred || 12/19/2011 00:00 || Comments || Link || E-Mail|| [308 views] Top|| File under: TTP
Nawaz vows to fight dictatorship
[Dawn] PML-N President
Nawaz Sharif


... served two non-consecutive terms as prime minister, heads the Pakistain Moslem League (Nawaz). Noted for his spectacular corruption, the 1998 Pak nuclear test, border war with India, and for being tossed by General Musharraf...


on Sunday vowed that any move to establish dictatorship in the country will be resisted tooth and nail.

Political parties, he said, were an asset of the country and a symbol of national unity but dictators play the game of dividing them and creating parties of their choice to prolong rule.

Talking to members, assembly and office bearers drawing from various districts at his residence, he said, dictatorships have not only damaged the democratic process but also put national unity and solidarity at stake. He said his party would play its active role for making Pakistain a dignified, independent and prosperous country.

"We will again give the nation a Pakistain where ratio of progress is much more in the region, job opportunities for youth were increasing, there was conducive atmosphere of local and foreign investment, national unity and the people were satisfied and confident with regard to their future," he added.

Nawaz Sharif said that had the democratic process not hindered in 1999 and development projects of that era continued, Pakistain would have become an Asia Tiger today.
Posted by: Fred || 12/19/2011 00:00 || Comments || Link || E-Mail|| [295 views] Top|| File under: Govt of Pakistan
Iraq
Iraqi PM asks MPs to relieve deputy
[Iran Press TV] Iraqi Prime Minister
Nouri al-Maliki


... Prime Minister of Iraq and the secretary-general of the Islamic Dawa Party....


has asked the parliament to relieve his deputy from his duties over alleged involvement in acts of violence.

The decision to sack Deputy Premier Saleh al-Mutlaq came on Saturday amid conflicting reports about a possible warrant for his arrest.

Mutlaq is reportedly accused of involvement in a spate of violence that has gripped the Iraqi capital in recent months.

The official is a member of the largely secular al-Iraqiya bloc, headed by former Prime Minister Iyad Allawi.
... Iraqi politician, interim Prime Minister prior to Iraq's 2005 legislative elections. A former Ba'athist, Allawi helped found the Iraqi National Accord, which today is an active political party. He survived

liquidation

attempts in 1978, in 2004, and on April 20, 2005. One of these days he won't...
The coalition had earlier in the day suspended its participation in parliament in protest at what it described as Maliki's efforts to monopolize decision-making.

Al-Iraqiya, which failed to secure the absolute majority needed for naming a new government despite winning the most seats in the March 7, 2010 elections, had been in a power-sharing deal with al-Maliki's State of Law Alliance.

The power-sharing deal came after an eight-month political deadlock, with an eventual agreement keeping Maliki in office for another term, with Jalal Talabani from the Kurdish alliance reinstated as president.

Posted by: Fred || 12/19/2011 00:00 || Comments || Link || E-Mail|| [335 views] Top|| File under:
Syria-Lebanon-Iran
Fiscal Problems for Hez b allah
from French intel to La Figaro then ynet


-... the civil uprising against President Bashar Assad in Syria has significantly reduced the flow of money to the Lebanese terror group.

- ...Iran has recently cut its financial aid to Hezbollah by 25% due in part to the international sanctions imposed on the Islamic Republic over its nuclear program.

- ... the terror group's investment manager had embezzled close to $1.6 billion.

- ... more bandwidth needed to watch pornography at Hezbollah HQ


(OK, that's not in article)
Posted by: Lord Garth || 12/19/2011 08:14 || Comments || Link || E-Mail|| [327 views] Top|| File under:
Arab League 'Optimistic' Syria to Sign Observers Deal by Monday
[An Nahar] The Arab League


...an organization of Arabic-speaking states with 22 member countries and four observers. The League tries to achieve Arab consensus on issues, which usually leaves them doing nothing but a bit of grimacing and mustache cursing...


is "optimistic" that by Monday Syria will sign a proposal to send an observer mission to the unrest-hit country, the Omani minister responsible for foreign affairs said Sunday, as Qatar's premier said "we have received information stating that he (Syrian
Hereditary President-for-Life Bashir Pencilneck al-Assad)


The Scourge of Hama...


will sign the protocol."

"We'll see if it's true," Qatari Prime Minister and Foreign Minister Sheikh Hamad bin Jassem al-Thani, who chairs an Arab League taskforce on Syria, added.

Sheikh Hamad said replacing Assad was not

the vaporous Arab League

's concern.

"Assad's resignation or changing the regime involves the people of Syria. What is most important is putting an end to violence and killing, releasing prisoners, and allowing media into the country to uncover the truth", he said.

"What's important is that he (Assad) reconciles with his people," said Sheikh Hamad.

Meanwhile,


...back at the Hubba Hubba Club, Nunzio had his hands full of angry bleached blonde...


Oman's Youssef bin Alawi told

news hound

s in Riyadh: "We are optimistic that Syria will join the Arab League and sign the protocol within the next 24 hours."

Syrian Foreign Minister Walid Muallem is due to hold a news conference on Monday on the crisis engulfing his country.

The 22-member Arab bloc has been trying to persuade Damascus


...Capital of the last overtly fascist regime in the world...


to accept observers to monitor the situation as part of a plan to end the bloodshed.

On November 27, the Arab bloc approved a raft of sanctions against Syria for failing to heed an ultimatum to admit observers.

Earlier this month Syria finally said it would allow the mission, but laid down a number of conditions, including the lifting of sanctions.

Alawi said the Arab League will meet on Wednesday to discuss Syria.

"If it doesn't sign we will take decisions," he added without elaborating.

Sheikh Hamad said on Saturday that the meeting will be held in Cairo and accused Damascus of stalling on the Arab League proposal.

He warned that the League would take Syria to the U.N. Security Council if it persisted in refusing to admit observers to monitor the protection of civilians.


Posted by: Fred || 12/19/2011 00:00 || Comments || Link || E-Mail|| [297 views] Top|| File under:
Who's in the News
53
[untagged]
4
Govt of Pakistan
4
TTP
2
Govt of Syria
2
Taliban
1
Jund al-Shams
1
Lashkar-e-Islami
1
al-Qaeda in Arabia
Bookmark
E-Mail Me
The Classics
The O Club
Rantburg Store
The Bloids
The Never-ending Story
Thugburg
Gulf War I
The Way We Were
Bio
Merry-Go-Blog
Hair Through the Ages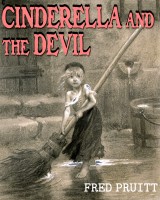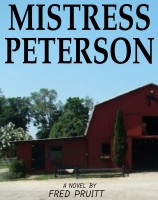 On Sale now!


A multi-volume chronology and reference guide set detailing three years of the Mexican Drug War between 2010 and 2012.

Rantburg.com and borderlandbeat.com correspondent and author Chris Covert presents his first non-fiction work detailing the drug and gang related violence in Mexico.

Chris gives us Mexican press dispatches of drug and gang war violence over three years, presented in a multi volume set intended to chronicle the death, violence and mayhem which has dominated Mexico for six years.
Click here for more information


Meet the Mods
In no particular order...


Steve White
Seafarious
Pappy
lotp
Scooter McGruder
john frum
tu3031
badanov
sherry
ryuge
GolfBravoUSMC
Bright Pebbles
trailing wife
Gloria
Fred
Besoeker
Glenmore
Frank G
3dc
Skidmark
Alaska Paul



Better than the average link...



Rantburg was assembled from recycled algorithms in the United States of America. No trees were destroyed in the production of this weblog. We did hurt some, though. Sorry.
18.207.98.97