Arabia
Soddies not interrogating Kuwait Bad Boyz
A reliable security source told Al-Anba no Saudi officials are taking part in the interrogations of the detained suspects. The source said Saudi officials are coordinating with their Kuwaiti counterparts in the investigations in accordance with the security accord between the two countries. The daily also said explosive experts safely removed a rocket propelled grenade (RPG) found in a yard near Kuwait Entertainment City in Doha. A security source told the daily the ordnance might belong to the retreating Iraqi Army after Kuwait's Liberation in 1991. It added that the RPG may have been left in the yard by someone who feared being arrested with it in his possession.
Posted by: Fred || 01/22/2005 11:30:25 AM || Comments || Link || E-Mail|| [293 views] Top|| File under:
Yemen to try 26 Al Qaeda suspects
Yemen will soon put on trial 826 extremists, including 26 suspected members of the Al Qaeda terror network, a judicial source said on Friday. The trials, to start after the current Muslim festival of Eid al-Adha, will involve "26 suspected Al Qaeda members, including two extradited by Saudi Arabia and one by Kuwait late last year," the source told AFP, requesting anonymity.

The suspects "have links with those accused of bombing the (French supertanker) Limburg (in October 2002) and with other terrorist attacks which took place in Yemen over the past two years," the source said. The 800 other suspects, who will be tried "in batches," are members of the Faithful Youth organization, which was headed by a Yemeni rebel preacher killed by the army last September, according to the same source. The Yemeni government announced last September that the army had killed Sheikh Hussein Badr Eddin al-Huthi, nearly three months after he started a rebellion in the country's mountainous northwest, near the border with Saudi Arabia, triggering clashes which left more than 400 people dead.
Posted by: Fred || 01/22/2005 9:37:02 AM || Comments || Link || E-Mail|| [270 views] Top|| File under:
Britain
Muslim group targets poster nudity
Activists are getting bolder in a campaign of vandalising adverts that display naked flesh. Billboard adverts featuring partial nudity are being defaced by Muslim activists who are offended by displays of flesh. The advertising watchdog has confirmed that increasing numbers of posters are being torn down or painted over in predominantly Islamic areas. A website giving advice on how to vandalise billboards and listing potential targets has been set up by a group calling themselves Muslims Against Advertising (MAAD).

The campaign has gathered momentum since the Advertising Standards Authority banned an underwear advert from being sited near mosques. Advertisements for perfume, hair dye, bras and television programmes are among those that have been attacked. Photographs of semi-dressed women are the most frequently targeted, with the offending body parts painted over or ripped off.
A poster advertising the Channel 4 programme Desperate Housewives is the most recent target; the images of two scantily-clad actresses have been torn from an East London billboard but three fully-dressed characters were left intact. Adverts bearing Dove's "Real Women" adverts — six ordinary women pictured in their underwear — were painted over at several locations last year.

MAAD, based in Birmingham, gives an index of defaced adverts in the city, including Levi's, Wonderbra, PaddyPower, a radio station and a strip club. It says on its website that it believes in "direct action" and "has paint and isn't afraid to use it", adding: "There is no longer any need to cringe as you walk past a sleazy poster, we'll improve it." Advice on how to attack posters is also given:

"The procedures outlined here are based on our six months' experience of executing poster attacks professionally, safely and without injury or arrest. A paint roller, a blithe spirit and a balmy night are all you really need. After choosing your board, be sure to inspect it both during the day and at night. Take note of all activities in the area. Who is about at 2am? How visible will you be? Bring a camera — it's a good cover for doing anything you're not supposed to. Check your escape routes. For work on larger boards we recommend walkie-talkies . . . the ground crew should monitor oncoming traffic and maintain radio contact with the lookout on the board."

The ASA told Triumph to remove its advert for Sloggi thongs from a billboard near a mosque in Bury, after complaints and a petition. One Muslim reportedly complained that it was "insulting" and constituted "environmental pollution". An advert for hair dye, which showed a woman peering into her bikini bottoms, was painted over by Muslims in Luton. A spokesman said the poster would be "extremely offensive" to a Muslim man if he passed it on his way to prayers.

Another Luton billboard for Marks & Spencer, showing the back of a naked woman, was also defaced. And a poster in Bradford, featuring the tennis player Anna Kournikova modelling a sports bra, was covered with paint. An Advertising Standards Authority spokeswoman said:

"There do seem to be more incidents. It's a criminal offence and private property is being defaced . . . it happens in a lot of Muslim areas such as Luton, Bradford, Glasgow and Birmingham. We encourage people to contact us and make their complaints known, then we can go through the proper channels in getting an advert taken down if it's offensive. One area we're concerned about is causing religious offence — the use of religious imagery and also being sensitive to location. If something is offensive in a particular area then the company will normally take it down. We're getting more and more complaints about the inappropriate location of adverts, outside schools or places of worship."

A spokesman for the Muslim Council of Britain said the ASA's code of practice made it clear that companies should be sensitive to the location of certain adverts. He said: "We don't condone posters being defaced and would always encourage Muslims to raise their concerns with the ASA, so that it is made aware of the strength of feeling. Defacing adverts is akin to hooliganism." A spokesman for the Metropolitan Police said: "Defacing a poster is a criminal offence but would be dealt with by us only if someone was caught in the act."

ADVERTS ATTRACT NAKED DISLIKE

# PlayStation 2 computer game, America's 10 Most Wanted, showed a photo of Osama bin Laden next to the words "Go Get 'Em"

# Elida Faberge hair dye pictured a woman looking inside her bikini bottoms and the words: "Keeps hair colour so long you'll forget your natural one"

# Lastminute.com advert showed a photo of a woman's breasts sprinkled with sand as she lay in dunes and the words "enjoy every lastminute.com". Complaint upheld this week by ASA

# Vodka poster depicting a semi-naked woman was sited near a Bolton mosque. Muslim leaders said the siting was "insensitive"

# Publicity posters for the BBC television programme Babyfather, which showed four naked men standing under a shower with their backs to the camera, were daubed with red paint
Posted by: kam || 01/22/2005 7:34:37 AM || Comments || Link || E-Mail|| [271 views] Top|| File under:
China-Japan-Koreas
N. Korea tells US lawmaker it has atom bombs: report
Make up yer goddamned mind!

A top North Korean official has told US legislators that the communist state possessed nuclear weapons, Radio Free Asia reported on Friday. North Korea's Vice Foreign Minister Kim Kye-gwan said the country was a nuclear weapons state but its nuclear arsenal was defensive in nature and Pyongyang did not intend to possess it forever, Radio Free Asia quoted US Rep. Curt Weldon as saying. Weldon, Republican of Pennsylvania, led a six-member congressional delegation to North Korea last week and met with its senior officials. North Korea aimed to denuclearise itself and it was willing to move toward that end in a transparent manner, Weldon quoted the North's Foreign Minister Paek Nam-sun as saying. "The president of the country said that he foresaw the day when America and North Korea would be friends," Weldon was quoted as telling a forum in Washington last week about his meeting with the North's number-two official and president of its assembly, Kim Yong-nam.
Posted by: Fred || 01/22/2005 9:28:29 AM || Comments || Link || E-Mail|| [276 views] Top|| File under:
Down Under
Few Iraqis in Aust register to vote
A poor turnout by Iraqi expatriates enrolling to vote in the Iraqi election has prompted organisers to extend the registration period. In Australia only 6,500 expatriates have registered to vote from and estimated 50,000 people. Head of the program, Bernie Hogan says they will extend the registration period, which was to end tomorrow, for a further two days. "It's been a worldwide trend that there has been a disappointing lack of people registering in Australia and throughout the other 14 countries that are involved in the program," he said. "We've been reviewing that and trying to understand why and the message that keeps coming back to us is that it's a mixture of apathy and apprehension." "The apprehension comes form those people who are distrustful of any Government in Iraq, considering that they have had decade and decade of tyranny and abuse, that some people do not want to freely and willingly submit their name to any potential future government that may then victimise them." There are nine registration venues across Sydney, Melbourne and Shepparton in regional Victoria. Iraqis in other states and territories have complained that there are no registration venues in their vicinity.
Posted by: God Save The World || 01/22/2005 1:42:05 AM || Comments || Link || E-Mail|| [272 views] Top|| File under:
Europe
Thief's death fans Dutch race tensions
Several hundred people, including many Moroccans, marched on Friday from the site in an immigrant neighbourhood in Amsterdam where the 19-year-old died on Monday. The woman whose bag he stole drove her car into his moped, crushing him against a tree. The friends and family of the youth, named by the media as Ali al-Bajjati, say his death was a racially motivated murder. Two months ago, filmmaker Theo van Gogh was killed in the same district, allegedly by a 26-year-old Dutch-Moroccan. The story has been front-page news all week in the Netherlands, home to about one million Muslims, more than a quarter of Moroccan descent. De Telegraaf daily said on Friday it was the man's own fault.


Ummm... Yeah. Sure sounds that way, doesn't it? Unless you're a Moose limb, of course...

Geert Wilders, an anti-immigration politician whose popularity has soared since Van Gogh was murdered, called for the government to strip criminals with dual citizenship of their Dutch nationality. "Arresting the woman makes the victim the criminal and the criminal a victim. It's turning the world on its head," he said.
Prime Minister Jan Peter Balkenende was forced on Friday to defend Immigration Minister Rita Verdonk, who said the woman had not committed murder and the death would never have happened if the youth had not stolen the bag.


That's pretty much Q.E.D. But the important issue is that van Gogh was brutally murdered in an overtly racist act by a Moose limb a couple months ago. Attention spans have by now drifted off to other subjects, like the latest girly sensation's bosom. Arabs and Moose limbs can now feel free to hop up and down and make faces and holler about how oppressed they are, and the Dutch guilt feelings should be kicking in any time now...

A placard reading "Verdonk, murderess" was placed at the site of the death. Van Gogh's murder on 2 November triggered a series of attacks on mosques and churches and a wave of death threats against politicians, including Verdonk and Wilders, shattering the Netherlands' reputation for tolerance. The woman, who prosecutors want to charge for manslaughter, was released on Thursday pending further investigations.


Just quietly drop the case and tell the holy men to piss off.
Posted by: Fred || 01/22/2005 00:00:00 AM || Comments || Link || E-Mail|| [460 views] Top|| File under:
International-UN-NGOs
Arab journalists demand more Press freedom
Calling for more Press freedom for a balanced and non-partisan media, senior Arab journalists have cautioned governments against taking them lightly. "Arab societies have to admit that they are influenced only by the superficial things in the civil societies of the West, not by more substantial developments there, Ahmed Abdul Aziz Al Jarallah, Editor-in-Chief of As Siyassah newspaper, Kuwait, told your favourite No. 1 newspaper on the sidelines of a recent conference on "Arab Media in the Information Age."

"There is a lot of talk in this part of the world about the values of freedom, democracy and political and economic reforms," the outspoken Jarallah said. "Nevertheless, they are just words, since the values we speak about are Western and do not exist in our culture. If we compare the conditions of our societies with those of Western societies, we often cannot claim that we have democracy or democrats or elected governments. Democracy in the Arab world is still only nominal. Freedom is very limited and most Arab governments have come to power in other ways than general elections. To conclude, the Arab media as a product of civil society is non-existent."

He said that even though this assessment cannot be generalised for the whole Arab media, it is substantially true for most. "We need a long time to be able to remove the impact of Arab governments on the media." Hazim Saghiya, Editor and columnist of Al Hayyat, said that the association of Arab capitalism with a political regime has in many cases blocked any investment in a free, independent and market-oriented Press. "At the same time, the decline in the middle classes of the Arab countries has deprived the Press of the ability to survive and expand in order to influence the shaping of the public opinion in these countries." Saghiya added that the absence of an independent sphere had narrowed the freedom of action of the Press.
Posted by: Fred || 01/22/2005 9:20:51 AM || Comments || Link || E-Mail|| [276 views] Top|| File under:
Syria-Lebanon-Iran
Iran 'forced' Afghans to go home
The United Nations refugee chief says thousands of Afghans may have been forced to return to Afghanistan because of Iran's policies.
The UN High Commissioner for Refugees has been increasingly concerned that Iranian officials are pressurizing Afghan refugees to go home.
There have been radio campaigns informing them that they have to leave.
Rudd Lubbers told the BBC that such actions went too far, saying thousands may have been forcibly returned.
He said that the UN refugee agency did not want its agreement on voluntary repatriation to be interpreted as being instrumental in deportation.
There have been reports of round-ups, or of people being denied extensions of their residence documents and then being denied access to public services, or even being arrested, for having no documents.
The high commissioner, who has just returned from a visit to the region, said there were indications that some Afghan refugees as well as illegal Afghan migrants, were being pushed out of Iran.
He said the UNHCR wanted more intensive discussions with Tehran before extending their current voluntary repatriation agreement.
"When we had a return last year of 380,000 [people from Iran] certainly not all was forced, no. The large majority was voluntary," he told the BBC.
"But when there are, let's say, 5% of them forced, it's 5% too much - we are talking almost 20,000 people. Therefore, I confirm that we are talking of a problem of at least thousands if not ten of thousands," he added.
Tehran has denied forcing legitimate Afghan refugees home, but says it has arrested many illegal Afghan workers.
Mr Lubbers said voluntary repatriation to Afghanistan should continue at the current rate for some time.
But he added that in the long-term, it would be useful if Iran, Pakistan and European countries hosting Afghans would also consider allowing some to remain as migrant workers.
The UNHCR, he said, was arranging a conference with European countries, Iran, Pakistan and Afghanistan next month to discuss this and other long-term solutions for Afghan refugees.


But then again, given a decade or so, Afghanistan will probably be prosperous enough so that Afghans won't want to leave home. With that much work, they might even start importing laborers.
Posted by: Anonymoose || 01/22/2005 11:27:53 AM || Comments || Link || E-Mail|| [269 views] Top|| File under:
Khatami secures African backing during 7-nation tour
Iranian President Mohammad Khatami wrapped up a seven-nation tour of Africa in Uganda on Thursday after sealing a raft of cooperation deals that Teheran hopes will boost its influence on the continent.


"We like dealing with Africa. We can buy influence at about 9 cents a head. European influence costs us almost twice that much, though I'll admit it's better quality..."

Khatami won backing, or at least kind words, from leaders at each stop on his 10-day swing that ended here, where his visit was overshadowed by a new war of words with arch-foe the United States. In Kampala, Khatami was blunt in his criticism of the United States over the war in Iraq and recent hints that Washington may be considering the use of force to compel Teheran to change Middle East and nuclear policies. He warned that Iranians are "strong enough to defend ourselves" and said the American people could not possibly benefit from a war with Iran, especially as it still has its hands full in Iraq. "I think the United States would (be doing) a great job if they tried to put out the fire that has already been lit in Iraq," he said, adding that the US-led invasion had "created fertile ground to breed terrorists."
Posted by: Fred || 01/22/2005 9:40:28 AM || Comments || Link || E-Mail|| [406 views] Top|| File under:
Iran watchdog says women can run for presidency
"They wouldn't be allowed to win, of course, but they can run..."
Iran's legislative watchdog said on Saturday women could run in June's presidential election, clearing up an ambiguous article of the constitution. Iran's constitution says that candidates should be political "rejal", an Arabic word for men. But Gholamhossein Elham, spokesman for the conservative Guardian Council, said the word could also refer to women. "Women who have the necessary qualifications have the right to run in the presidential elections," he told state television. June's poll is expected to end Iran's reform movement, with conservatives tipped to extend their grasp on power to the presidency after taking control of parliament in May. Iran's 2003 Nobel laureate Shirin Ebadi has repeatedly said she has no intention of running for the presidency.
Posted by: Fred || 01/22/2005 9:26:08 AM || Comments || Link || E-Mail|| [284 views] Top|| File under:
Russia Defends Syria From US Terror Accusations
Russia said yesterday assertions by Washington that Syria had ties to terrorism could destabilize the Middle East. Moscow also again denied reports that it plans to sell missiles to Syria, whose President Bashar Assad is due to visit Russia next week. The reports have sparked concern in Israel, which says they could be launched against it. US Secretary of State-designate Condoleezza Rice warned Syria earlier this week that it faced new sanctions because of its suspected interference in Iraq and ties to terrorism. Russia's Foreign Ministry sprang to Syria's defense, calling the Arab state one of its "most important partners" in the Middle East. "It's well-known that slapping labels on countries and unilaterally describing certain states as part of the 'axis of evil' has not improved anyone's security," Foreign Ministry spokesman Alexander Yakovenko told Interfax news agency.


How well known is it, Alexander?

"Syria is one of the key players in the region and resumption of talks with Israel on the Syrian question is important in the context of the Middle East peace process," he said. Israeli and Russian media last week reported that Moscow wants to sell SA-18 shoulder-fired missiles and Iskander-E ground-to-ground missiles, which would bring most of Israel into Syria's range.


Syria's the backer of a number of terror groups, who've maintained headquarters in Damascus — now on and off, of course. But I don't think Baby Assad should worry too much, unless his backing of the Iraqi Bad Boyz pushes us over the edge. As a semi-colony of Iran, they're probably on the list after the ayatollahs. Of course, when the ayatollahs go, so do the Baathists in Syria, and probably without us having to dismantle them.

Yakovenko denied that but told Interfax that Russia's "wide-ranging" ties with Syria did include military cooperation. Russian Defense Minister Sergei Ivanov denied already last week that Moscow was in talks with Syria over arms sales.
Posted by: Fred || 01/22/2005 00:00:00 AM || Comments || Link || E-Mail|| [455 views] Top|| File under:
Israel threatens 'unlimited' attacks against Lebanon
Israel has threatened "unlimited" military retaliation against Lebanon if Hizbullah attacks into the Shebaa Farms continue. Israel's powerful Security Cabinet, which includes senior members of the Israeli government including Prime Minister Ariel Sharon, warned it will order the army to take "serious military action" in Lebanon if Hizbullah attacks continued. Following the meeting, an Israeli official, who declined to be identified, said: "The military has no limitation to act if the situation deteriorates further."

Lebanon's Defense Minister Abdel Rahim Mrad was unavailable for comment. The warning comes at the same time as UN secretary general Kofi Annan issued a report which blamed Hizbullah for the increased tension along the southern border, but also warned Israel against its current policy of allowing military aircraft to fly over Lebanon. Annan's report comes in the wake two separate attacks launched by the resistance group into the Shebaa Farms in the last fortnight which led to the death of a UN peacekeeper. Presenting his report to the UN security council, Annan said: "The resumption of military measures, for which Hizbullah took credit, asserting its claimed prerogative to resist Israeli occupation of Lebanese territory by force, is disturbing." But he added: "If Israel carries on with its policy of flying over Lebanon whenever it sees fit, it risks provoking retaliatory acts from the Lebanese side." He added he was "greatly troubled by the disregard shown for the safety and security of the unarmed UN military observers." Annan recommended that the mandate of the UN Interim Forces in Lebanon (UNIFIL), which monitors all military activity on the border between Lebanon and Israel, be extended for six month, until July 31. Commenting on Israel's warning, Tyre MP Abdullah Qassir, who is also a member of Hizbullah Loyalty to the Resistance parliamentary bloc, said: "This is not the first time Israel has threatened Lebanon with military actions." He added: "As long as there are Lebanese territories under occupation, we will keep up our struggle. We are not intimidated by Israeli threats."
Posted by: Fred || 01/22/2005 00:00:00 AM || Comments || Link || E-Mail|| [268 views] Top|| File under:
Israel sees Cheney's remarks on Iran attack as warning to Europe
Israeli officials said on Friday U.S. Vice President Dick Cheney's comments about a possible Israeli strike on Iran was a message to Europe to take a tougher stance against Tehran's nuclear program. The comments came as European leaders sought to diffuse tensions, stressing that diplomacy would remain the strategy pursued. Cheney said on Thursday in an interview that there was concern Israel might attack Iran if it "became convinced the Iranians had significant nuclear capability" due to Tehran's stated goal to destroy the Jewish state. Israeli officials said Cheney's remarks were not aimed at Israel but were intended as a message to Europe to take a harder line with Iran over its nuclear and missile programs. "It was intended to tell the Europeans: 'If you don't take a greater role in a policy of implementing sanctions and moving vigorously to stop Iran's nuclear program, then we are not responsible for what Israel will do'," a senior official said.

He added that Israel traditionally "followed the leadership of the U.S. regarding Iran" and supported international sanctions and pressure on Tehran to cease nuclear activities. "You look around the world at potential trouble spots, Iran is right at the top of the list," Cheney said Thursday in a radio interview, hours before he and Bush were sworn in to a second term. "We don't want a war in the Middle East if we can avoid it," Cheney added, "and certainly, in the case of the Iranian situation, I think everybody would best suited by, and or best treated or dealt with, if we could deal with it diplomatically."
Posted by: Fred || 01/22/2005 00:00:00 AM || Comments || Link || E-Mail|| [380 views] Top|| File under:
Terror Networks & Islam
An Imam Answers Moslems' Questions

Are making shadow puppets are prohibited? or simply playing with one's shadow as if it were a pretend person?

Playing with ones shadow is a futile act and prohibited.
==========

What is sunnah way of wearing turban?

A turban may be worn with a Shimla (tail) or without a Shimla.
==========

Are ornaments of animals such as dolphins or birds allowed in the house, like a vase, etc?

Picture frames and photographs of animate objects are not permissible to display. .... Rasulullah (Sallallaahu Alayhi Wasallam) said, 'The people with the most severe punishment by Allah will be the picture makers.' Hadhrat Ibn Abbas (RA) narrates, 'I heard the messenger of Allah saying, "Every picture-maker will be in the fire. A life will be created for every picture the picture-maker made, and he will be tortured in Hell."
==========

What parts of an animate (tasweer) objects is one not allowed to draw. Does it only refer to the eyes or any part of the body. Also, why is it not permissible to draw animate(tasweer) objects.

The entire head cannot be drawn.
==========

I wish to know whether it is permitted to draw faces? If there is an outline of a drawing (faces/animals faces)and you go over the outline, is it permitted?

We have not come across any specific ruling in this matter. Thus, the safest would be to regard such drawings as Haraam, as is the position with the drawings of all animate objects. However, if the head is totally removed, such drawings will be permissible.
==========

I also have some nike products from before when i didnt know it was haraam to have them. However, these products do not have the word 'nike' on them, they only have the swoosh logo (which looks like a tick) is it permissible to use these products?

On account of the "tick" being a salient and distinguishing characteristic of "Nike" products, it would be necessary to remove it before wearing any of these products.
==========

The keeping of statues in museums and other public places?

This is not permissible.
==========

The keeping of statues as objects of worship confined in places of worship by non-muslim minorities?

This is permissible as long as it is not exposed to the public.
======================

Did the Taliban go against Shariah by destroying images and statues in Afghanistan?

It was an Islamic duty for the Taliban to have destroyed the statues. This should have been carried out a long time ago.
==========

Should/can I destroy a large idol of Buhdda that my world religions teacher has placed in my classroom?

The classroom does not belong to you and you do not enjoy control over it either. Hence, you are not responsible for what the teacher places within the confines of the classroom. You are not allowed to destroy the idol in this classroom. We suggest you very politely approach the teacher requesting him to remove or conceal this idol as it offends your religious sentiments.
==========

Is it permissible to have photos and videos taken of the Jihad that is being fought in Chechnya and place it on the internet for keeping the Muslims informed.

Yes, it is permissible.
==========

What if one muslim only believes in Allah and his messenger, regularly thinks about Allah, reads namaz, gives zakat, fasts, introduces others to Islam, always talks about Islam to non-muslims about how it is the one and only Religion and passes on Knowledge, influences others to stop doing bad but does not drink or smoke, or or backbite but listens to english or urdu music. Will he/she still have a bad punishment and enter hell? If yes what type of punishment is it?

Listening to Music is a sin. In principle, one should make Tawbah (repent) from the sin. If a person did not make Tawbah, if Allah wills, he will forgive the person or may punish the person. We have not come across any specific punishment on the day of Qiyaamat for the sin of listening to music.

==========

I come from Indian background and the tradition there is not to cut nails/hair on Tuesdays and Sat? Is this tradition based on any Islamic priniciple ?

We have not come across any Shar'ee reference prohibiting the trimming of nails on Tuesdays and Saturdays.
==========

Is there any "correct" way of cutting the nails ?? (Starting from the fore-finger etc.)

It has been mentioned that Nabi (Sallallaahu Alayhi Wasallam) used to pair his nails on a Thursday, but no sequence has been mentioned. However, many pious people recommend that one should commence with the index finger of the right hand moving towards the small finger, thereafter the small finger of the left hand leading towards the thumb and finishing with the thumb of the right hand. The toe nails, from the small toe of the right leg and complete with the small toe of the left leg.
==========

Can one shave above the lips and around the beard during the 10 days prior Eid?

Rasulullah is reported to have said "whoever intends offering Qurbaani should not cut his hair". In view of this Hadith, it is Mustahab (preferable) not to cut the hair and nails. However, this should not be regarded as Farz or Wajib. If one does not carry out this, he/she will not be sinful.
==========

Is it permissible to cut one's nails at night time or is this a superstition I have heard that it is not permissible?

There is no prohibition for clipping nails at night.
==========

i am 18, i am trying to grow a beard, but my mom thinks im too young and says i don't need to keep it. ... she doesnt like it. am i supposed to keep it anyway, or should i listen to her and shave it because it doesnt look good

For Muslim males to grow a beard is Waajib (compulsory), and to let it grow a fist length is Waajib. Without any Sharie reason to cut or shave is Haraam (totally prohibited). He who does so is a Faasiq (sinner) and to shorten it less than a fist length is Makruh Tahrimi (near Haraam).' You should not obey your mother's wish against the orders of Shari'ah. You should keep a beard and follow the Sunnah of our beloved Rasul (Sallallaahu Alayhi Wasallam).
==========

I really want to grow a beard but am being pressurised not to by my elder brother, who is very un-islamic. Whenever I merely mention the fact of keeping a beard he bitterly argues with me. I have even thought of moving away from him because of this, but this isn't possible. What do you suggest?

The objection of your brother to keep a beard is not an exception. Rasulullah (Sallallaahu Alayhi Wasallam) said, 'There is no obedience of a creation in the disobedience of the Creator.' We suggest you apply wisdom and diplomacy and start keeping a very small beard.
==========

if you want to go to jihad do you have to get permisssion from your parents, please explain.

If Jihaad did not reach a situation of Fardh-e-Ayn, then one needs the permission of his parents require his service.
==========

What is the difference between jinns and devils? Does everyone have a devil/jinn assigned to them? Are all devils locked up in Ramadan?

The Shaytaan who disobeyed Allah and refused to prostrate before Aadam [alayhis salaam] was a Jinn. He is also known as a devil. The Shaytaan has vowed to lead others astray. Those who are influenced by the Shaytaan are also Shaytaans. There are two views regarding the locking up of the Shaytaan during Ramadhan. One view is that all the Shayaateen big and small - are locked up. Rasulullah [sallallaahu alayhi wasallam] said that every person has a Shaytaan with him who endervours to lead the person astray. Allah has also granted every individual the strength and ability to oppose and go against the endervours of Shaytaan.
==========

Do jinns ever tell us what to do?

Allah Ta'ala tells us in the Qur'aan that He created Jinn and mankind to worship Him. Jinns are created from fire and have been granted strength and power. Jinns, like humans, are of two categories obedient and disobedient.
==========

can human and jins can become friends is there any dua for this?

It is possible for humans and jinns to be friends. Unfortunately, we do not deal with befriending humans and jinns. However, if one is obedient to Allah, then even jinns respect and honour such a person.
==========

Modernistic opinion is not to believe in Jinns. Please give valid proof for proving they a separate creation of Allah (swt)?

Jinns are a creation of Allah. He says in the Quran, 'And I have not created the jinns and man but that they worship Me'. .... Allah Ta'ala discusses the incident of the jinns bringing iman on Allah. Not being able to see jinns is not a proof of non-existence just as the existence of U.F.O. (unidentified flying object) cannot be outruled.
==========

We have a very disturbing situation in our community. There is a person who claims that he has Jinnat in his control. .... Now many people have accepted him as a spiritual leader and go to him for their needs. .... He is getting money from them and if they stop going to him he creates wearisome and trouble for them. I believe this is causing a huge Shirk in the society.

The control of a Jinn does not indicate the religiousness of a person. It is possible for a person to control a Jinn. His unusual activities or miraculous feats does not make him a pious man. Yes, if he is a staunch adherent of the Sunnah, he is a pious man and the miraculous feats he performs are from Allah, otherwise they are from Shaytaan. .... If the people think that he is deceiving them, they should abstain from him and turn to Allah for assistance against the mischief of such miscreants.
==========

I want to know about the dreams we see. I know dreams are from Allah. Can you tell us how to differentiate which dream is from Allah and which one from Shaitan.

In brief, dreams are of three types, i) Pious dreams, ii) Shaytaani dreams, and, iii) Reflections of the mind. Pious dreams are from Allah and Shaytaani dreams are from the Shaytaan. If one is unable to determine whether the dream is good or bad he should refer to an expert who understand the sciences of interpretations of dreams.
==========

In my dream the quran shrunk, ayats erased and the pages were ripped to fit the new quran size. My best friend - Hindu died as a result.

It is important that you adhere to all the injunctions of the Quraan. It is not appropriate to act upon some and discard some. Therefore you should seek forgiveness and make a firm commitment to follow all the commands of Shariah and the Sunnah of Muhammed (Sallahu Alyahi Wasalam).

==========

I have small "Cactus Tree's" in my garden, I am told that I should remove them immediately. The reason for this is the Jews will hide behind these tree's and therefore we should nor grow these trees.

It is not necessary to remove the cactus trees from your garden. The Hadith refers to a thorny tree that will assist the Jews. It does not specify which thorny tree.
==========

I heard that there will be gold coming out of the river the Euphrates river, is this true?

Rasulullah (Sallallaahu Alayhi Wasallam) mentioned that among the signs of Qiyaamat, 'the Euphrates and Tigris will bring up pillars of Gold.' He also advised that people should stay away from that as people will fight for the gold and many people will be killed.
==========

I live in a US City and a restaurant here gives all its profit for temple. Are we allowed to eat from there?

.. it is not appropriate to eat at the restaurant that is known to give its proceeds to a temple or any un Islamic avenue that is against Deen and Islam. It is because of our support, the forces of Kufr and Shirk will be helped. Their agenda is to destroy Islam and Deen. therefore eating at such a restaurant is assisting in their cause.
==========

Could we sing national anthem and say the plegde of allegience to the secular state while the flag is being raised up? Our school children are forced to attend national school, and every morning they are forced to sing and make the pledge. Muslims religious ulamas in my country also have to make the pledge during national day. Is it a act of blapshemy?

As Muslims, our pledge of allegiance is only to Allah and His Rasul (Sallallaahu Alayhi Wasallam). However, as Muslims in a non-Muslim state, we are obliged to follow the laws of the country which are not contrary to Shari'ah. The allegiance of pledge by singing the national anthem of a secular state which has many un-Islamic laws, for example, legalising homosexuality, lesbianism, pornography, etc. is not permissible.
==========

My company used to provide me for medical insurance as a benefit for me. .... They now pay 80% of the insurance premium and we pay the remaining 20%. Please Advice if I should stay in or opt out of the program? Is it ok to have comprehensive car insurance in north america or should one have minimum insurance required by law?

According to Shariah, it is not permissible to subscribe to a voluntarily Medical Aid scheme as it contains elements of Interest and Gambling. However, if it is a requirement of the company or the Government, you will be excused from subscribing to the scheme. You state you have an option to opt out, if so it is necessary for you to do so as you will be involved in a haraam transaction. If the car insurance is a government Law, you should subscribe to that plan that entails the minimum insurance.
==========

I've heard that there'd be no Azab-ul-Khabr, for people who die of stomach ailment. Can I pray to die this way to escape the torment of the grave?

Rasulullah is reported to have said "A person who dies due to stomach ailment will be a Shaheed (martyr)". We have not come across a Hadith that shows he will be saved from the punishments of the grave.
==========

how do we know the Quran is the word of Allah, and not the prophet's. I know they said he couldn't read or write, but what if he kept it a secret?

Allah Ta'ala says in the Noble Qur'aan, "And man is a big disputer'. In view of the disputant nature of man, it is advisable to apply wisdom and diplomacy in conveying the truth. Lack of wisdom and diplomacy in conveying the truth may have negative consequences, for example, branding truthful ones as causing Fitnah, etc.
==========
Posted by: Mike Sylwester || 01/22/2005 4:38:43 PM || Comments || Link || E-Mail|| [370 views] Top|| File under:
Iraq-Jordan
Update: Iraq refuses to say if Zarqawi detained
JPost - Reg Req'd EFL - News
Iraq's interior minister on Saturday refused to comment on rumors that the top terror leader in the country had been taken into custody. "I wouldn't like to comment for the time being," Interior Minister Falah al-Naqib said when asked about rumors that Abu Musab al-Zarqawi had been arrested. "Let's see. Maybe in the next few days we will make a comment about it." Pressing him, a reporter asked, "Does that mean he is in custody?" "No comment," the minister repeated.


I Can Say No More™




He's teasing us. Could it be they only have part of him in custody? Enquiring minds want to know. The Fat Lady is lubricating her lovely throat with gin, just on the off chance a performance is called for...

The rumors about al-Zarqawi followed an interview aired on an Arab television station earlier this month in which a Saudi man arrested for a deadly truck bombing claimed that he heard from other insurgents that al-Zarqawi had been arrested by Iraqi police in Fallujah but released because authorities didn't recognize him. Rumors spread that Iraqi authorities had al-Zarqawi in custody but were waiting to announce it just before the Jan. 30 elections. In an audiotape posted Thursday on the Web, a speaker who identified himself as al-Zarqawi called on his followers to prepare for a long struggle against the Americans and denounced Iraqi Shiites for fighting alongside US troops in last November's assault on the rebel stronghold of Fallujah.


hmmmmmm - I'm starting to get my hopes up
Posted by: Frank G || 01/22/2005 1:25:55 PM || Comments || Link || E-Mail|| [417 views] Top|| File under:
Israel-Palestine
Al Aqsa Martyrs ready for truce
A Palestinian resistance group linked to Mahmud Abbas' Fatah faction has announced it is ready to seek a ceasefire with Israel. The al-Aqsa Martyrs Brigade said on Saturday it was prepared to halt attacks through a mutual ceasefire. This would come as a welcome boost for Abbas, who is seeking to persuade Israel of his ability to impose order in the territories. However, the group set a strict raft of conditions on agreeing to a ceasefire, including that Israel announces a cessation of military operations, a halt to its policy of targeted assassination of resistance fighters and releases Palestinian prisoners.

Meanwhile, Abbas was to meet members of the Democratic Front for the Liberation of Palestine (DFLP) in his latest bid to ensure the new hope for a renewal of the Middle East peace process is not thwarted by resistance attacks. Israel temporarily severed contacts with the Palestinian Authority a week ago in the aftermath of an attack at Karni which killed six Israelis, an event that cast a huge shadow over Abbas's inauguration ceremony seven days ago. However, contacts were resumed on the security level last Wednesday, leading to an agreement for around 2500 Palestinian security forces to be deployed across Gaza in a move welcomed by Israel and the international community.
Posted by: Fred || 01/22/2005 11:23:15 AM || Comments || Link || E-Mail|| [251 views] Top|| File under:
Africa: Horn
Ethiopia-Eritrea: Troop Movements Near Border 'Provocative'
A senior Eritrean military official has dismissed guarantees that Ethiopian troop movements near their common border were purely defensive, according to the United Nations. Eritrean Col Zecarias Ogbagaber said he believed the troop deployment was "provocative", the UN peacekeeping mission in Ethiopia and Eritrea (UNMEE) said. Ogbagaber "expressed serious concerns about the movement of additional Ethiopian troops towards the northern border of Ethiopia", UNMEE said in a statement. "He said that he did not consider these deployments defensive in nature and interpreted them to be provocative," the statement added. Ogbagaber also "expressed the hope that with the beginning of a new year, there would be fresh impetus, which [would] help move the peace process forward".

Ethiopian Gen Yohannes Gebremeskel stressed "the redeployment of Ethiopian army troops along the Eritrean border was a purely defensive measure and part of the reorganisation process of the army". Ethiopia first announced in December it would redeploy troops near the border region, providing details to the UN peacekeeping force. UNMEE force commander, Maj-Gen Rajender Singh told the MCC that the military situation remained "stable and calm". Singh said he was "fairly satisfied" with the security situation and urged both countries not to take any steps that would jeopardise the situation. He also added that the "sanctity and the stability" of the 25-km demilitarised zone was being "maintained effectively" by the 3,800 UN peacekeepers.
Posted by: Fred || 01/22/2005 11:05:21 AM || Comments || Link || E-Mail|| [256 views] Top|| File under:
Afghanistan/South Asia
'36 tribal elders orchestrating rocket attacks'
Thirty-six tribal elders have been accused of orchestrating deadly rocket attacks against natural gas facilities in southwestern Pakistan that disrupted supplies to millions of people, police said. At least eight people, including three soldiers, were killed during the January 7-11 attacks, in which renegade tribesmen were suspected of firing hundreds of rockets, damaging a gas plant and pipeline at Sui in Balochistan province. Tribesmen on Thursday claimed the government had deployed tanks and army troops that were searching house-to-house in Sui.

An intelligence official in Quetta said troops rounded up dozens of tribesmen for questioning and seized weapons during the search, but the account could not be independently confirmed. Phone lines to the town were not operating and no government official was available for comment. Khalid Dogar, a senior police officer in the area, said police filed a case against 36 tribal elders, after the head of security at the state-run Sui Southern Gas company accused them of ordering the attacks on the company's facilities and inciting people against the state. The elders include a son and grandson of Nawab Akbar Bugti, the head of the Bugti tribe that dominates the area where the gas field — Pakistan's main source of natural gas — is located.
Posted by: Fred || 01/22/2005 10:22:26 AM || Comments || Link || E-Mail|| [262 views] Top|| File under:
Iraq-Jordan
Sunni alienation grows as Iraq elections draw closer
Actually, I consider alienation a good sign. Eventually it leads to ennui, then to cafard, and eventually to a hose running from the exhaust pipe to the driver's side window. Perhaps we should buy some flowers in anticipation?
In the main hub of Iraq's Shia-dominated south, Sunni politicians work secluded in a heavily guarded compound on a street strewn with the wreckage of a recent suicide car bombing. The Iraqi Islamic Party's fortress-like headquarters reflect the plight of Saddam Hussein's Sunni minority, increasingly embattled in the countdown to January 30 elections that majority Shias embrace but most Sunnis are shunning. Bearded party leaders accuse US-led occupiers and Iraq's interim government of favouritism toward the Shias, who will cement their new-found hold on power after decades of oppression under Saddam. They also complain of growing intimidation by militias run by Shia religious parties and fledgling security forces filling their ranks with mostly Shia recruits — trends that are deepening the Sunnis' sense of alienation in the new Iraq.

Many Sunnis, who made up the backbone of the ruling class under Saddam, are boycotting Iraq's first multi-party elections in nearly half a century because of a raging Sunni insurgency they say will make a fair vote impossible. A low Sunni turnout could undermine the credibility of Iraq's new parliament and the constitution it will write. "The election is a farce and we won't participate," said Jamal Khazal Makki, the party's regional chief, in his ornate office as guards with AK-47 assault rifles stood watch outside. Basra, Iraq's second-largest city, so far has been spared the worst of the violence that has shaken Baghdad and the Sunni heartland north and west of the capital. But Sunni guerrillas are now escalating their campaign in the south, threatening coexistence in a city where Sunnis and Shias have long inter-married.
Posted by: Fred || 01/22/2005 9:42:22 AM || Comments || Link || E-Mail|| [287 views] Top|| File under:
Africa: Horn
Jubilation as Garang arrives in south Sudan capital
Amid scenes of wild jubilation, the head of the former rebel Sudan People's Liberation Movement (SPLM) arrived Saturday in the new provisional capital of southern Sudan for the first time since signing historic peace deal.
Several thousand people were packed into the town's Freedom Square to welcome John Garang on his return, while along the route dozens of bulls were offered to him as gifts by the population. Garang, set to be named as Sudan's new vice president,


... and then to be assassinated...

will install in Rumbek a transitional administration which will take charge of the region after the Khartoum government and his rebels signed a final peace accord in January in Kenya. The agreement ended Africa's longest-running civil war, which claimed the lives of 1.5 million people displaced four million more in 21 years of conflict between the Muslim-dominated government and the mainly Christian south. As Garang arrived at the town's landing strip, locals slaughtered a white bull in a traditional welcome and Garang, in line with the regional custom, stepped over the blood that spouted out onto the tarmac. Hundreds of supporters were at the airstrip as he landed, chanting slogans in favour of the peace deal and waving the multicoloured flag of the south as children danced to the music of drums and other traditional instruments.
Posted by: Fred || 01/22/2005 9:29:45 AM || Comments || Link || E-Mail|| [271 views] Top|| File under:
Africa: North
Egypt shuts down unauthorized Iraqi polling center
CAIRO, Egypt - Egypt has shut down an unauthorized polling station that Iraqi residents had set up in an attempt to take part in their country's first free elections in nearly 50 years, Iraqi activists said on Friday.

The activists said Egyptian security officials told them to leave the office in downtown Cairo from which they were running an unofficial registration campaign for Iraq's elections on Jan. 30. "They told us the office is illegal: either you close it or we will beat the snot out of you shut it down," an activist told The Associated Press, speaking on condition of anonymity. He said the officials did not give a reason, but they said the decision had been taken by "higher authority."


Setting a bad example, were they?

Egyptian government officials could not be reached for comment Friday, an Islamic holiday.

Egypt has an estimated 6,000 Iraqis, many of whom went into exile under the former dictator Saddam Hussein. But the Geneva-based body that is arranging polling for Iraqis abroad, the International Organization of Migration, has not included Egypt in the 14 countries where it is setting up voting facilities. Carried away with enthusiasm for the polls, a group of Iraqis in Egypt took over the office of the defunct Iraqi News Agency in Cairo and invited compatriots to register for the elections. They planned to turn the office, which fronts on to a main street, into a polling station complete with foreign monitors on Jan. 30 and send the results and ballots to the IOM polling center in Amman, Jordan.

"We want to prove the point that we want to vote," one of the Iraqis, Talib Murad, said earlier this week. "We want to tell everyone we just want the chance to vote." Dozens of Iraqis did register to vote, an activist said Friday.

Now that the government has told them to leave the office, the activists said they were thinking of distributing their unofficial ballots by hand or e-mail, and sending them to the IOM in Amman. However, the IOM has said it will not recognize any results coming from undesignated countries. But the activists are determined to go ahead whether their ballots are counted or not.


But the progressive Democrats have told us that the Middle East isn't ready for democracy!
Posted by: Steve White || 01/22/2005 2:09:58 AM || Comments || Link || E-Mail|| [258 views] Top|| File under:
Israel-Palestine
Hope to end the occupation by next al-Adha holiday
The Palestinian President Mahmud Abbas congratulated his fellow citizens on the fall of Eid al-Adha (holiday). He expressed in a statement to Journalists following Eid prayers in one of Gaza's mosques his hope that the Israeli occupation will be removed by the fall of Next al-Adha holiday" and peace will be established between the Palestinian and Israeli peoples.


Get those guys to stop exploding and that might happen...

Abbas also renewed his commitment to promises to serve the people and establish security "so as the Palestinian to enjoy peace and prosperity," asking for help to implement his obligations stated in the Roadmap. President Abbas continued his meetings with the Palestinian groups in Gaza to discuss the possibility of announcing the cease fire with Israel. He expressed his optimism that the rounds of dialogue will conclude in finalizing agreements and understandings before leaving Gaza.
Posted by: Fred || 01/22/2005 12:16:49 AM || Comments || Link || E-Mail|| [270 views] Top|| File under:
Africa: North
Moroccan King urges for a tolerant Islam
King Mohammed VI of Morocco has urged for a tolerant Islam that bans all forms of fanaticism, extremism and terrorism. In a message to the leaders of Islamic countries to congratulate them on Eid al-Adha (Feast of Sacrifice), the Moroccan monarch said this religious occasion encourages all Muslims to "highlight the image of the tolerant Islam that forbids all forms of fanaticism, extremism and terrorism."

It also encourages Muslims to keep in spirit the "values of sacrifice, brotherhood and equity" and to "renew their ties with our holy religion and its path that is based on moderation and tolerance." King Mohammed VI, president of Al-Quds Committee, also voiced in the message Morocco's constant support to the Palestinian authority and to its efforts to recover the legitimate rights of the Palestinian people, and establish an independent State with Al-Quds (Jerusalem) as capital. The Moroccan monarch also expressed solidarity with the Islamic countries and all the countries hit by the Tsunami that left according to the latest toll over 200000 victims.
Posted by: Fred || 01/22/2005 12:05:34 AM || Comments || Link || E-Mail|| [387 views] Top|| File under:
Terror Networks & Islam
Arabs wary of Bush's 'freedom' speech
Al-Jizzles interviews the Muslim innalekshul in the street with predictable results...
George Bush's pledge to spread liberty around the globe has earned a frosty reception in the Arab world, with observers dismissing as hollow rhetoric his insistence on promoting freedom.


"Nope. Nope. We don't want none o' that stuff!"

On Friday analysts warned that the US president's ambition to promote democracy would only be regarded with suspicion in the Middle East so long as Iraq is plagued by violence after the US-led invasion.


"Yeah. Ain't nobody can be free until the U.S. is out of Iraq and the fascists can kill anybody they want again. Now that's freedom, by Gum!"

An Arab professor of political science drew parallels between the words of Bush and Usama bin Ladin, saying the president had made the word freedom banal in the same way as the al-Qaida leader had the word jihad. "The two men have both invoked their favourite concepts without ever putting them into practice," Assad Abu Khalil, who works in the United States, told Aljazeera.


Wouldn't it be nice if Arabs and Moose limbs swarmed to the banner of liberty the way the love to do to the banner of jihad? Wouldn't it be loverly if they rounded up those who opposed liberty and human dignity and chopped their heads off? Wouldn't it be wonderful if they blew up the mosques and the homes and the cars of those who want to grind their fellow men into the dust?


Simplistic solutions
He said Bush's notion of freedom as the solution is just as simplistic as the belief of Islamists that Islam is the solution in a region largely ruled by totalitarian regimes that reject religious extremism. "By wanting to explain all through freedom, Bush ends up explaining nothing. We need to see how the idea of liberty can be translated into effective policies," he said. "The export of democracy is in no way a military operation."


Sure it is, when it needs to be. Arabs and Moose limbs spend hours wailing about how the region is largely ruled by totalitarian regimes. Liberty is the exact, 180-degree opposite of totalitarianism. How can it not be the solution to the problem? And if oppressed peoples can't throw off the yoke of dictatorship, and we help them do it, what's wrong with that? We're doing you a favor, Assad, but you can't accept it as such. Instead, you leave your goat farm in the Olde Countrie and head off the the liberty of the U.S.A. to bitch.

In a speech marking his inauguration on Thursday to a second, four-year term, Bush said the United States would support the growth of democracy "with the ultimate goal of ending tyranny in our world".


There go those totalitarian regimes that largely rule...

"We are led, by events and common sense, to one conclusion: The survival of liberty in our land increasingly depends on the success of liberty in other lands. The best hope for peace in our world is the expansion of freedom in all the world."


That's because the part of the world that's largely ruled by totalitarian regimes or under attack by would-be totalitarian regimes wants to export its problems to the civilized world.

He did not name any countries specifically — not even Iraq - but Vice-President Dick Cheney told US media that Iran was "right at the top of the list" of trouble spots.


Kinda went without saying, since we're banging Bad Guyz there every day...


Reform
Critics say he has yet to put any real pressure on US-friendly Arab states to reform and Washington's support for Israel at the expense of the Palestinians has further shredded his credibility in Arab eyes.


Yeah, there's always Israel, isn't there? Can't have a free society in an area of the world that's largely ruled by totalitarian regimes, can we? And every time the U.S. does put real pressure on those regimes to reform, the people like Assad are busy hopping up and down and rolling their eyes and demanding they be left alone — like Iraq was defended before we went in and threw Sammy out. Make up your minds: do you want pressure on the totalitarian regimes or not? It sounds like you're giving a lot of lip service and it looks like you're not lifting many fingers to help alleviate the problem.

"We don't see any credible handling of despotic regimes in the Arab region," said Egyptian political analyst Muhammad al-Sayid Said. "There are people in the region who are his own dictators working for him."


I'd say giving Sammy the toss was a pretty credible handling of a despotic regime. There are others that people like Muhammad are more than willing to defend, like Baby Assad and the ayatollahs. It's fun to speak hypothetically, without naming a specific despotic regime you want handled credibly, but we're probably open to suggestions if you can come up with someone more deserving of deposition than the two regimes currently at the top of our list.

"I'm expecting US pressure on friendly dictators, even if they cannot do anything with some of their foes. They could demand a timetable for democratisation," Egyptian civil rights activist Saadiddin Ibrahim added.


Like in Egypt? Without demanding, without grasping their own liberty, I guess Egyptians will have to wait until we get around to deposting their despotic regime. We're trying to do it nicely, behind the scenes, but once we're done with Syria and Iran, the Land of the Nile's going to look like it might need some attention.

Bush had disappointed by not pushing US allies such as Egypt, Tunisia and Saudi Arabia to pursue democratic reform, said Ibrahim, who is making a symbolic bid for the Egyptian presidency this year. "One simple test would be to stop inviting despotic leaders to Washington," he said. "Use aid, trade and technology as peaceful pressure on these regimes to bring about the required democratic change," he said.


Seen Assad in Washington recently? Seen any ayatollahs there? Let's face it, compared to those two, Egypt and Tunisia are pretty pleasant places.


Liberty
Egyptian writer and analyst Abd al-Karim al-Karimi said Bush's lavish "coronation ceremony" was a throwback to the colonial era and lambasted the president's address for promoting "democracy without content".


He wasn't crowned, like Egyptian kings used to be. He was elected. There was a certain amount of pomp and circumstance involved with his inauguration, but that's the way we do it. Look on the bright side: he didn't have his predecessor shot or chased out of the country. There weren't any corpses involved in the transfer of power, just a few defaced yard signs.

"All the world talks about liberty, but what liberty is it? What is the meaning of the democracy and the political liberties that the United States wants to impose in the Middle East? Bush does not say," he told Egyptian television.


You're not paying attention. Individual liberty involves the right of the citizen to be left alone except when his actions have a negative effect on other citizens. That means no one can tell an American what to say, no one can tell him what religion to practice, no one can tell him how to vote, no one can take his property away from him without due process of law. It means having a government that governs, rather than rules. It means, in the words of Huey Long, that every man is a king. We have no peasantry, we have no serfs, and we have no slaves. We bow to no man. Contrast that with what you've got now, Muhammad. I know — you could live like that, but the common folk couldn't handle it, right?

For Iraqi analyst Abd al-Hussain Shaaban the US administration has lost its credibility to promote democracy after launching an invasion of Iraq that two years on has left the country lacking the most basic security. "The United States is closing its eyes towards dictators who serve its own interests but attacks those that damage it," he added, in a reference to key US ally Saudi Arabia. "The fact that Iraq is in chaos and under military occupation does not bode well for democracy coming to the country and to the Middle East."
Posted by: Fred || 01/22/2005 9:00:47 PM || Comments || Link || E-Mail|| [822 views] Top|| File under:
Africa: Horn
U.S. in conflict with Europeans on Darfur war crimes trials
The United States is rejecting European proposals urging that the International Criminal Court prosecute Sudanese responsible for war crimes in the Darfur region of that country. Instead, the administration is pushing for a tribunal run by Africans, perhaps making use of the facility in Tanzania where trials growing out of the Rwanda genocide are taking place, a senior official said. The official, asking not to be identified, also said a U.N. commission examining the Darfur situation is not expected to classify the humanitarian crisis there as genocide. The commission likely will use language such as "grievous war crimes" or similar wording to describe the nearly two-year campaign by government-backed Arab militias against black African farmers in Darfur. In September, Secretary of State Colin Powell concluded that the abuses in Darfur constituted genocide. His finding was based on interviews by U.S. diplomats with hundreds of Darfur residents who have been uprooted from their homes. The Bush administration is eager for perpetrators of the abuses to be tried by a war crimes tribunal but strongly opposes the ICC as the venue.
Posted by: Fred || 01/22/2005 00:00:00 || Comments || Link || E-Mail|| [399 views] Top|| File under:
Khartoum Releases 38 Opposition Members
The Sudanese government has released 38 members of the Popular Congress opposition party, including a senior leader, state media reported Friday. The release was seen as a gesture by the government toward rebels in Darfur, who the government is courting in an attempt to resolve the ongoing conflict that has killed tens of thousands. However, the government continues to detain Popular Congress party secretary Hassan Turabi and 12 other party members who are accused of plotting a coup to topple President Omar el-Bashir.


Well, that's a comfort. It'd be more of a comfort if he'd kicked it from "natural causes."

The official Sudan Media Center reported that authorities have released 38 members of the Popular Congress party since Tuesday, including Secretary for External Relations Mohamed Amin Khalifa, after investigations showed a "lack of sufficient evidence to charge them." Musa Mac Kor, Popular Congress deputy secretary, said that though the release was a "positive indicator," the government still needed to take actions such as lifting a state of emergency and canceling laws restricting freedoms before talks about "peace and of détente" could be held. The armed wing of the Popular Congress Party, the Justice and Equality Movement, is one of the main rebel groups in Darfur that continues to oppose government forces. The government is pushing reconciliation efforts in Darfur after successfully signing a peace agreement with separate southern rebels earlier this month to end 21 years of civil war. Khalifa was a member of a military council that brought Sudanese President Omar el-Bashir to power in June 1989. Khalifa later served in the government for over ten years, but he abandoned Bashir and joined Turabi after a split between the two.
Posted by: Fred || 01/22/2005 00:00:00 AM || Comments || Link || E-Mail|| [268 views] Top|| File under:
Dutch minister opens first western liaison office in post-war south Sudan
This'll probably do the southerners more good than any number of UN aid packages...

Dutch Development Cooperation Minister Agnes van Ardenne Thursday inaugurated the first western liaison office in post-war southern Sudan to in Rumbek, the region's provisional capital. The brief ceremony saw the raising of the Dutch and British flags in front of the office building located near the town's airstrip that will represent the interests of the two countries. "We do have an embassy in Khartoum, but Khartoum is too far away and here in Rumbek it should be done," van Ardenne told reporters. "The liaison office here will be strongly linked to our embassy in Khartoum and the British embassy in Khartoum," she added, saying the aim of having an office in the south was to ease contacts with the region's new leaders. Van Ardenne was the most senior western official to visit the war-ravaged town after Khartoum and the rebel Sudan People's Liberation Movement (SPLM) signed a peace deal ending Africa's longest conflict. Many nongovernmental organizations and United Nations agencies have already moved their offices from bases in the Kenyan capital Nairobi to Rumbek.
Posted by: Fred || 01/22/2005 00:00:00 || Comments || Link || E-Mail|| [270 views] Top|| File under:
Who's in the News
71
[untagged]
Bookmark
E-Mail Me
The Classics
The O Club
Rantburg Store
The Bloids
The Never-ending Story
Thugburg
Gulf War I
The Way We Were
Bio
Merry-Go-Blog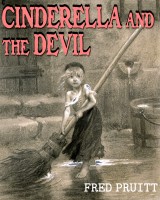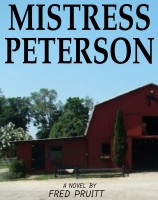 On Sale now!


A multi-volume chronology and reference guide set detailing three years of the Mexican Drug War between 2010 and 2012.

Rantburg.com and borderlandbeat.com correspondent and author Chris Covert presents his first non-fiction work detailing the drug and gang related violence in Mexico.

Chris gives us Mexican press dispatches of drug and gang war violence over three years, presented in a multi volume set intended to chronicle the death, violence and mayhem which has dominated Mexico for six years.
Click here for more information


Meet the Mods
In no particular order...


Steve White
Seafarious
Pappy
lotp
Scooter McGruder
john frum
tu3031
badanov
sherry
ryuge
GolfBravoUSMC
Bright Pebbles
trailing wife
Gloria
Fred
Besoeker
Glenmore
Frank G
3dc
Skidmark
Alaska Paul



Better than the average link...



Rantburg was assembled from recycled algorithms in the United States of America. No trees were destroyed in the production of this weblog. We did hurt some, though. Sorry.
3.237.66.86