-Short Attention Span Theater-
Plane downed by wedding party fire
In an apparent first, wedding guests having gun sex shooting off celebratory rounds in central Serbia brought down a small aircraft, local media reported today. The FoNet news agency reported that the plane's pilot and a passenger were seriously injured Friday after their single-engine Utva-75 plane crashed into a high-voltage power line in the village of Ratina, some 160 kilometres west of Belgrade.


Cheeze. You just can't make this stuff up... Hand me a tissue!
Posted by: Fred Pruitt || 10/12/2003 14:12 || Comments || Link || E-Mail|| [6477 views] Top|| File under:
Douse of cold water revives 'dead' Indian
For awhile there he was a "good" Indian...


NEW DELHI: An 80-year-old Indian man, whose relatives thought he was dead, came "back to life" after being doused with cold water as part of the funeral preparations, a report said Sunday.


"Mom! Where's the toilet paper?"

Velusamy, who uses just one name, "woke up" Friday when he was bathed with cold water, as is traditional for Hindus before a body is burned on a pyre, the United News of India (UNI) news agency quoted family members as saying. "It's very cold," muttered Velu­samy as he got up from the ground at his home in the village of Mola­palayam in the southern state of Tamil Nadu, minutes before being taken to the funeral pyre, the report said.


Lucky fellow. It was almost very hot...

The initial surprise gave way to joyous scenes as Veluswamy's relatives rejoiced at having "got back grandpa back from the other world," the report said.


"Yeah. Well, I'm back. What's with the torches?"

Velusamy was thought to have died of old age after his sister-in-law tried to wake him up for supper. She found him lying "like wood" and got no response to her frantic calls or after sprinkling of water on his face and chest, UNI said. The rest of the family rushed in and "confirmed" the head of the family had died.


"Grampaw's kicked it! Where's the will?"

Relatives, neighbors and others were informed and the funeral was fixed for Friday morning.


"Goin' to a funeral, eh? Who died?"
"You did, Grampaw!"
"Oh. I guess I should lie down, huh?"
Posted by: Fred Pruitt || 10/12/2003 13:55 || Comments || Link || E-Mail|| [6466 views] Top|| File under:
Arabia
Nobody there but some chickens...
Based on information that a terrorist group was hiding on farms in Al-qassim Region, security forces have combed the sites but found none, an official source at the Ministry of Interior revealed today.


[Knock knock!]
"Any terrorists in there?"
"Nobody here but us chickens!"
"Uhhhh... Hokay. Can I have an egg?"
"Mahmoud! Give him an egg."

In continuation of its chasing and tracking down the wanted and based on information that a group of terrorists was hiding on farms in Riyadh Al-khubaraa, Al-qassim Region, the security force combed those sites but found none, said the source. The source concluded that the Ministry of Interior is continuing its efforts strongly and firmly to apprehend all terrorist cells and whoever contributes to a role in their formation, finance or cover-up.
Posted by: Fred Pruitt || 10/12/2003 15:02 || Comments || Link || E-Mail|| [6472 views] Top|| File under:
Frenchies offer Soddies LeClerc at below cost
Such a deal!


France has offered its Leclerc tank to Saudi Arabia at below cost as part of a last-ditch effort to save the main battle tank project. Industry sources said the government in Paris has decided to violate a directive to the state-owned defense industry and offer Riyad 150 Leclercs at $3.4 billion. The sources said the price was below that of the cut-rate Leclerc deal reached with the United Arab Emirates in 1993. The French offer was discussed by President Jacques Chirac during his meeting with Saudi Crown Prince Abdullah in June at the G-8 summit in Evian, France. So far, Riyad has not accepted the offer. The Leclerc is manufactured by the state-owned Giat Industries and the negotiations for the tank have been conducted by the official French armaments agency Societe Francaise d'Exportation de Materiels Avances, or SOFRESA.
Posted by: Fred Pruitt || 10/12/2003 10:41 || Comments || Link || E-Mail|| [6471 views] Top|| File under:
Crown Prince to Visit Pakistan
Crown Prince Abdullah bin Abdulaziz, deputy premier and commander of the National Guard, is due to visit Pakistan next week for talks with leaders on a wide range of issues including the Middle East crisis, officials said Saturday. During the October 18-19 visit the Crown Prince will meet President

Pervez Musharraf

and Prime Minister Zafarullah Jamali. Talks between the two sides will focus on the "current situation in South Asia and recent developments in (the) Middle East, the Gulf region and Afghanistan, in addition to measures to reinforce Pakistan's bilateral relations with Saudi Arabia in all fields," the statement said.

Posted by: Fred Pruitt || 10/12/2003 09:58 || Comments || Link || E-Mail|| [6467 views] Top|| File under:
We Are Not Afraid of Israeli Attack: Sultan
"I ain't afraid o' no ghost!"


Prince Sultan, second deputy premier and minister of defense and aviation, yesterday said Saudi Arabia was not afraid of any Israeli threat. "Tabuk, the Saudi citizens and our armed forces are, God willing, without fear," of an Israeli attack. He was commenting on Israel's announcement that a settlement had been reached on the issue of the Tabuk base, where Israel alleges F-16 fighter planes are stationed. Saudi Arabia has said that the allegation is baseless.
Posted by: Fred Pruitt || 10/12/2003 09:42 || Comments || Link || E-Mail|| [6490 views] Top|| File under:
Mental Health Week Gets Under Way in Jeddah
Under the slogan "Emotional and Behavioral Disorders of Children and Teenagers," the Jeddah Psychiatric Hospital yesterday launched the International Day of Mental Health 2003 at Jeddah Mall. The weeklong campaign to raise awareness of psychological disorders — including severe illnesses such as schizophrenia and bipolar disorder as well as depression and anxiety — follows last year's focus on violence and abuse and their effect on the psychological and emotional health of children. "There has been a 20 percent increase in psychological disorders in children, so we have to start treating them early by recognizing the causes and symptoms before they escalate. This is difficult in our society because even talking about psychological problems is a stigma," said Samira Al-Ghamdi, director of the media and health awareness office at the Psychiatric Hospital and the organizer of the campaign.


Good idea. Identify all the young 'uns in Soddy Arabia with mental problems. Then put them in the care of the al-Ghamdis.
Posted by: Fred Pruitt || 10/12/2003 09:40 || Comments || Link || E-Mail|| [6470 views] Top|| File under:
Europe
Turkish Armed Forces Clash with PKK-KADEK
In the first incident since Turkey's parliament approved a troop deployment motion, the army is reporting that 4 Kurdish Workers Party - Kurdistan Freedom and Democracy Congress (PKK-KADEK) guerrilla fighters were killed in an encounter with Turkish Special Forces in the Tunceli region of southeastern Turkey.


G'bye guys! Stay dead now!

Reportedly, a conflict arose between security forces and a group of PKK-KADEK fighters in the late hours of the night in a remote area around the Yilan Mountains. It was also mentioned that security forces are continuing their operations and that the number of (terrorist) casualties was likely to rise. The PKK-KADEK has long sought refuge in the remote mountainous regions between Turkey and Iraq's border. Turkey has promised the US that it would participate in the reconstruction of Iraq. As a condition for its cooperation, Ankara demanded that the US do whatever was necessary to eliminate the group's presence in Northern Iraq. It is believed that, under this pressure, PKK-KADEK officials are stepping up their campaign.
Posted by: Fred Pruitt || 10/12/2003 16:54 || Comments || Link || E-Mail|| [6481 views] Top|| File under:
Bomb Blasts in Spain Destroy 11 Trucks
Two bombs exploded in a parking lot in northern Spain early Sunday, destroying 11 freight trucks.


"My truck! The bastards blew up my truck!"

No one was injured in the blast blamed on the armed Basque separatist group

ETA

. The explosion occurred at 5:20 a.m. in the northern town of Irun, near the French border, the spokeswoman for Basque regional police in the city of San Sebastian said, speaking on condition of anonymity. Nearly five pounds of exposives were split between two trucks. Nine other trucks were destoyed in the blast and subsequent fire. Some 150 trucks were parked in the lot at the time, with many of the drivers sleeping in the cabins. The lot is used by truckers waiting to cross into France. The spokeswoman said that while no group had claimed the attack, it bore the hallmark of ETA. She did not elaborate.

Posted by: Fred Pruitt || 10/12/2003 12:57 || Comments || Link || E-Mail|| [6491 views] Top|| File under:
Authorities To Close Muslim School in Bonn
After the King Fahd Academy in Bonn, Germany, came under investigation for alleged ties to the terrorist network

al Qaeda

, the regional commissioner has threatened to shut down the Saudi Arabian sponsored school. After a documentary aired on German public television a week ago, interest in the activities at the Arab-language King Fahd Academy in Bonn was heightened. According to the show "Panorama," the school had come under investigation for allegedly harboring ties to the terrorist network al Qaeda and other fundamental Muslim groups believed to operate in Germany.

In addition, German security agencies had been reporting a significant influx of radical Islamists to the Bad Godesberg neighborhood in the former German capital where the school is located. School authorities are now alarmed. What initially started out as a recognized alternative for temporary residents in Bonn has now turned into a regular institution for parents who want their children brought up in a strictly Muslim environment. With only one hour of German per week compared to six hours of Arabic and eight hours of religious instruction, the school does little to integrate the children into their German surroundings, where statistics show the majority of them will later reside after graduation. Both educators and security forces are worried that the school is a breeding ground for Islamic fundamentalism and anti-democratic principles.

According to the newsmagazine Der Spiegel, which quotes sources from within the interior ministry, the academy has attracted Islamists from across Germany to Bonn. The magazine reports that several fundamentalists well-known to security authorities, have sent their children to the school and to its affiliated mosque. Among them are Mamoud A, former head of the Islamist group frequented by Christian Ganczarski, the suspected accomplice of the Djerba bomber, and the Egyptian Sayed M., suspected member in the al-Tawhid group with connections to al Qaeda. The Spiegel also reports that investigators have found traces linking the imprisoned al Qaeda financier Mamduh Salim to the school. In addition, the magazine says that the imam at the affiliated mosque has reportedly called upon teachers at the academy to prepare pupils for the "holy war."


I'm consistently amazed that newspapers and magazines can find this sort of things out — when they want to — and the cops can't. Of course, when the cops do find such things out, it's the same newspapers who carry the stories about how the Islamists are being picked on and their rights violated.

As a result of such reports and findings by security investigations, the regional commissioner for the state of North-Rhine Westphalia, JÃŒrgen Roters, has called for the closure of the school and the removal of its right to educate. "My goal is to shut the school, but we must do it according to the law," he told the Spiegel. State Premier Peer SteinbrÃŒck endorsed the decision, saying whoever fights against the principles of freedom should not be allowed to educate children. "We will not tolerate intolerance," the state leader was quoted in the same magazine report on Saturday.
This is just the tip of the iceburg:
The Kingdom, under the leadership of the Custodian of the Two Holy Mosques King Fahd bin Abdul Aziz, has established 210 Islamic centers in non-Islamic countries in Europe, North and South America, Australia and Asia....The Kingdom also established a number of Islamic academies abroad. Among them, are the Islamic Academy in Washington at a cost of 100 million US dollars, where multinational students are taking lessons; King Fahd Academy in London whose students belong to 40 nationalities; King Fahd Academy in Moscow; King Fahd Academy in Bonn, which cost 30 million German Marks.
Posted by: Paul Moloney || 10/12/2003 12:14:01 AM || Comments || Link || E-Mail|| [6471 views] Top|| File under:
Fifth Column
Susan Sontag criticizes Bush policies. Really.
EFL


New York-born author and human rights activist Suzy Creamcheese Susan Sontag on Saturday criticized President Bush's policies as imperialistic and a break with 50 years of U.S. foreign policy tradition.


Suzy's spent the past 50 years saying that U.S. policies were just like she claims they are today... Wolf! Wolf!

Sontag, 70, spoke to reporters a day before receiving the German book trade's prestigious $17,700 Peace Prize. ''I think as long as the USA has only one political party — the Republican Party, a branch of which calls itself the Democratic Party — we aren't going to see a change of the current policy,'' she said.


Take that, Wesley Clark, glorious victor of Kosovo!


Sontag said Bush's policy breaks with America's tradition of consulting with allies on global matters instead of acting alone. She was referring to the Bush administration decision to go to war against Iraq without U.N. backing.


You can't say they weren't consulted, some just refused flatly what had to be done.


''It's really the end of the republic and the beginning of the empire,'' she said, referring to ancient Rome.


No historical clues at all huh? The three wars against Karthago were the deeds of republican Rome. And the last one wiped Karthago from the face of this earth, salt included. That was indeed a most imperialistic action. You might argue that the Iraq war went a bit differently?


Sontag also had harsh words for California governor-elect Arnold Schwarzenegger, saying his election showed that traditional politics are disappearing.


I know quite a few people in Germany who would recall Schroeder in a flash if they were given that option.


''We are in a new civilization, a post-political civilization,'' she said.


Post-modern, post-colonial, post-political. Ah and Neil Postman is dead, too.




One day soon we're going to enter a post-post civilization...

Sontag, whose works have been translated into more than 30 languages, is a lover of European literature, especially German classics and philosophy.


Me too, but that doesn't mean that you lose your ability to think clearly.


''I'm not only a writer. I'm first of all a person with a moral conscience,'' Sontag said. ''I will never support a decision which seems to me absurd.''


Tell the people freed from Iraqi hellhole jails.


Shortly after the Sept. 11 attacks, Sontag criticized U.S. officials and media commentators for their simplistic depiction of those events.


America was attacked, 3000 people were murdered cowardly, and America doesn't seem to let the terrorists get away with it. Very simplistic indeed. Sometimes the simple things are true.


She also sympathized with German Chancellor Gerhard Schroeder's refusal to participate in the U.S.-led war in Iraq, but denied the jury selected her for this reason.


Ah no, of course not!


''I am immodest enough to think that even if I hadn't spoken up about Bush I would have earned this prize anyway,'' she said. Last year's prize went to Nigerian-born writer Chinua Achebe. Past winners also include Nobel Peace Prize laureates Octavio Paz and Hermann Hesse, and former Czech president and anti-communist dissident Vaclav Havel.
Well Ms Sontag, if you think that you are in the same league with these world class writers, you are more than immodest.
In her acceptance speech this morning she criticized U.S. ambassador Coats for not attending the spittlefest ceremony. I fully sympathize with him. I was invited as well but didn't feel the urge either...
Posted by: True German Ally || 10/12/2003 9:26:31 AM || Comments || Link || E-Mail|| [6487 views] Top|| File under:
Retraction: Nobel Committee Still Anti-American
I wrote Friday that the Nobel Committee had some decency left in them. I jumped to an unwarranted conclusion.

Radio Farda: Summary of Iran Stories in Today's Broadcasts

•In her press conference in Paris, just hours after the surprise announcement by the Norwegian Nobel Committee, Ms. Shirin Ebadi called for the immediate release of political prisoners in Iran. "Today many people who fight for liberty and democracy (in Iran) are in prison. I hope for their release as soon as possible," she said, appearing without the headscarf women are required to wear under Iran's Islamic law. In her press conference, which was carried live by Radio Farda, she also spoke out against rights abuses around the world, taking aim at the US occupation of Iraq and describing the Israeli-Palestinian conflict as an unequal war of "stones against weapons." Ebadi said in their fight for human rights and freedoms, the Iranians do not need foreign intervention. "The fight for human rights is conducted in Iran by the Iranian people and we are against any foreign intervention in Iran," she said. Ms. Ebadi maintained that in her view, Islam and human rights can co-exist, and blamed the authorities, not the religion, for human rights abuses in Muslim countries. "For 20 years I have been putting out the message that it is possible to be Muslim and have laws that respect human rights" she said. "What is worse is that people who have power in Muslim countries violate (human rights) in the name of Islam," she said. (Siavash Ardalan)

One of Ayn Rand's favorite phrases seems appropiate: BUT OF COURSE. Of course this year's Nobel Prize recipient had to be anti-American. Ms. Ebadi's views are those of a loony leftist whacko. I'll show why:

*She's anti-mullah. (That's what came in the initial reports, and now I wonder if she's anti-mullah because being a woman she's unable to grab power.)
*She's anti-American. (She believes American occupation of Iraq is a human rights abuse, Saddam was apparently an Angel.)
*She's anti-Israel. (Conveniently ignoring who the aggressor is in the Arab-Israeli conflict. Description of conflict as "stones against weapons" ignoring the murderous suicide bombers.)
*She's a pacifist. ("Iran does not need foreign intervention." Newsflash for you bint; the only thing keeping you and the other dissidents alive is the threat of AMERICAN intervention.)

In short, the Nobel Committee did keep its anti-American commitment.
Posted by: Sorge || 10/12/2003 7:53:34 AM || Comments || Link || E-Mail|| [6475 views] Top|| File under:
India-Pakistan
Nuggets from the Urdu press
Film stars arrested
According to Jang, film stars

Madiha Shah

and

Shazadi

were arrested in Lahore after the district judge vacated their bail. They were accused of fahashi (obscenity) while dancing in a local theatre allowed by the state. Both started crying and said they were not involved in fahashi but some people were harassing them. They were bailed out by another judge the same day. According to Khabrain when their bail was cancelled the two film stars began reciting religious prayers.


Something along the lines of "Lawd Jeezis, help me, Lawd!"

Non-state jihad is allowed!
Leader of Jamaat e-Islami Hafiz Idrees told Jang that most Islamic states and their governments were busy defending their vested interests and no one looked to the defence of the Muslims under attack from the enemy. He said in such conditions, not individuals, but the ulema had to consult and take the responsibility of military action. He said even states have to consult the ulema before declaring jihad. He said jihad-e-akbar was a spiritual battle but it was not afzal. Afzal jihad was fighting the enemy with the sword to end zulm. Dr Sarfaraz Naeemi said that the West was scared only of jihad which was the most important function of Islam.


That's only because we don't want our zulm to come to an end. Thanks for clearing that up for us...

Non-state jihad not allowed!
Islamic scholar Allama Javed Ghamidi told Jang that Islam did not allow jihad (war) unless it was waged by an Islamic state. The Islamic state was not allowed to wage a covert war and was obliged to declare war. If non-state actors were allowed to wage jihad then there would be fasad (chaos) not war. He added that the defence of a nation lay in its intellectual strength and not in the purchase of tanks and guns. People who gave crores [hundreds of thousands] of rupees to the jihadi organisations should give this money to educational institutions.


No wonder I'm confused. They're confused.
Posted by: Fred Pruitt || 10/12/2003 12:42 || Comments || Link || E-Mail|| [6479 views] Top|| File under:
Karachi killings reveal sectarian-jihadi nexus
The ongoing investigations in the recent killing of six Shiite SUPARCO employees reveal the hand of jihadi outfits active in the city since the US attack on Afghanistan. "We don't know which jihadi outfit is involved but we have enough evidence by now to say confidently that the attack was carried out by some outlawed jihadi organisation," senior investigator Akbar Arain told TFT.


I'da said it was Lashkar e-Jhangvi, myself, but then, I don't make any distinction between sectarian and jihadi groups. The end product all looks the same.

Arain and other officials, however, refuse to divulge details of the investigations, saying it could alert the suspects and their accomplices. "But we are closing in on them and will net them soon enough," says one officer.


"An arrest is expected momentarily..."

Sources say investigations prove, once again, what intelligence agencies have known all along: there is no difference between sectarian and jihadi organisations.
This fact first came to light in a top-secret report of a premier intelligence agency which implicated activists of Harkat-ul Mujahideen in the massacre in Lahore of over 20 Shiite mourners. The report, which was reviewed in TFT just before the US struck the camps in Afghanistan in 1998, even gave the names of the people implicated in the attack. Scores of investigations into various incidents, from Daniel Pearl's gruesome murder to the various bomb blasts and sectarian related killings in Karachi, Quetta,

Islamabad

, Taxila and Murree, over the last year-and-half have constantly proved the link between sectarian and jihadi outfits. "The finding is that they are one and the same. They throw up names to confuse the law enforcement agencies, but they have deep linkages. These groups, mostly banned and defunct, include SSP, LJ, Jaish, Harkat and various others and are all linked with the Taliban and the Al Qaeda," says an intelligence official.


Doh! Now, why didn't I see that? Brilliant, Inspector Camembert! Brilliant!

With Karachi being in the limelight, say sources, a number of

Al Qaeda

operatives have shifted to other places from here. An interesting theory about the recent spate of violence is that smaller jihadi-sectarian groups have mounted the violence as a cover for feeling Al Qaeda cadres so they can entrench themselves elsewhere. "The violence is meant to give the impression that Karachi is still a safe haven for Al Qaeda. But reports indicate most of these people are shifting to other, safer places," says a source.
After the September 11 attacks on the United States two years ago, Karachi earned the dubious distinction of being the "most dangerous city" in the world region. It disgorged dozens of Al Qaeda men as well as Pakistani jihadi and sectarian terrorists. Two of them were top Bin Laden lieutenants, Ramzi Bin al-Shibh and Khalid Sheikh Mohammad, though in the case of the latter, he was shown to have been arrested from Rawalpindi. Recently, police arrested dozens of Southeast Asian students from the city who have been investigated and handed over to law enforcement agencies of their respective countries. Official say all will be deported soon after the formalities have been taken care of. The investigators have come to the conclusion that the violence has been perpetrated by activists of Lashkar-e-Jhangvi, Harkat-ul Mujahideen al-Aalmi, Jaish-e Mohammad and SSP. Besides, there is the Muslim United Army, a loose conglomeration of these groups and their cadres.


Same set of guys, different colored turbans...

Akram says while law enforcement agencies first thought the SUPARCO killings was the handiwork of Indian RAW, "now we have certainly got evidence that it is the job of a jihadi outfit, the name of which cannot be disclosed at this stage".


The always accuse RAW first and investigate later. Somehow it never turns out to be RAW. Either RAW isn't in the killing and mayhem business, or they're a lot more subtle than Paks can comprehend.

Interestingly, religious leaders continue to deny that jihadi groups are responsible for sectarian violence.


"No, no! Certainly not! Who? Us?"

Just after the Oct 6 killing of sectarian leader Azam Tariq of Millat-e-Islami Pakistan, the renamed SSP, Qazi Hussain Ahmed of the Jamaat-e-Islami was reported as saying that Tariq was killed by RAW.


"Sure! It hadda be them! Who else could it have been?"

Intelligence officials TFT spoke with in Karachi pooh-poohed the claim. "He [Tariq] was a marked man. He lived by the gun and would have died by the gun, sooner or later," says one officer. There are various possibilities. He had differences with people within his organisation and he was a marked man as far as the Shiite community is concerned. He could have been killed by either."


The name of the leader of Tehrik-e-Jafria has come up with regard to the Shiites. But since Azam had also sold his votes joined forces with Perv and Jamali, it could also have been one of the Sunni groups. My guess would be Dire Revenge™ by the Shiites, though...

Regarding the stunning link between the jihadi and sectarian outfits, which the intelligence agencies had so far been denying, officials, while declining to give full information, told TFT that every time an operation is carried out in the areas bordering Afghanistan, terrorists target Shiite Muslims.


Quite a coincidence, huh? Almost like the two are connected...

This happened in Quetta twice in July and then immediately following the South Waziristan operation with the killings in Karachi. Similarly, recently police in Karachi arrested five suspected Harkat al-Alami militants who were plotting to kill foreigners and leaders of minority communities. A few days before these arrests, police arrested three LJ militants and recovered six bombs and huge quantity of explosives from their possession. These suspects were also alleged to have plotted to attack a western diplomatic mission in Karachi, an imambargah and a sensitive facility.
Posted by: Fred Pruitt || 10/12/2003 11:55 || Comments || Link || E-Mail|| [6471 views] Top|| File under:
Gunnies snuff two soldiers in Pakistan
Gunmen opened fire on a jeep carrying paramilitary soldiers in a remote tribal region in southwestern Pakistan, killing two soldiers and wounding two. The attack occurred on Friday near a checkpoint of the paramilitary Frontier Constabulary in Degari, a small town about 100km north of Quetta, the capital of Pakistan's southern Baluchistan province, regional police official

Ghulam Hussain

said. Nobody claimed responsibility for the shooting and police said they were still investigating. Meanwhile, assailants threw a hand grenade on a police checkpoint in Quetta yesterday, wounding a police officer, said

Deen Mohammed

, a police official. He said the assailants fled after the attack and that an investigation was under way.


"Here's my plan, Mahmoud: We'll go after the al-Qaeda guys, and that'll keep the Merkins happy. And we'll help the Talibs, 'cuz that'll give us strategic depth."
"Right, chief. Ummmm... What's the diffo between the Talibs and Qaeda, chief?"
"The Talibs are on our side."
"Right."
Posted by: Fred Pruitt || 10/12/2003 10:15 || Comments || Link || E-Mail|| [6462 views] Top|| File under:
Al Qaeda operatives 'active in Kashmir'
Indian army chief General Nirmal Chandra Vij yesterday said operatives of the

Al Qaeda

terror network were active in the restive Himalayan region of Kashmir. Last year Defence Minister George Fernandes also said Al Qaeda was operating in Indian Kashmir. Vij said 70 to 80 per cent of militants in Kashmir were "coming from across the border and they are foreigners."
The army chief ruled out the possibility of Indian and Pakistani troops jointly patrolling their borders in Kashmir. "How will joint patrolling help because Pakistan is sending in the militants?" he asked. He said there were thousands of militants assembled on the Pakistani side waiting to infiltrate into Indian Kashmir. There were 85 rebel training camps in Pakistani territory, many of which were merged with training centres for the Pakistani army, he said.


Somehow I don't see Paks added to the patrols as additional value...

Meanwhile, Indian police reported nine more deaths in the latest bout of violence in Kashmir.

Indian troops banged shot dead five snuffies militants in the twin border districts of Kupwara and Baramulla overnight and yesterday in three separate encounters. Two of the rebels were killed along the Line of Control (LoC) — the de facto border that divides Kashmir between India and Pakistan — in the Kupwara district.


"Welcome to Jammu and Kashmir, guys. Vijay, you may fire when ready."

Police said two more gunnies rebels were killed elsewhere in the region, where suspected krazed killers rebels shot dead two Muslim civilians, one of them a student.
Posted by: Fred Pruitt || 10/12/2003 10:09 || Comments || Link || E-Mail|| [6466 views] Top|| File under:
US envoy flays Pakistan over Taliban
President Bush's special representative to Afghanistan, Zalamy Khalizad has "strongly criticised" Pakistan in an interview since he believes Islamabad is not moving resolutely enough against the

Taliban

. This view is shared by senior officials of the Bush administration across the board, as well as by important members of Congress.


In fact, by most people who aren't comatose...

They believe that while Pakistan has moved with admirable alacrity against

Al Qaeda

, it has not shown the same zeal when dealing with the Taliban. Deputy Secretary of State Richard Armitage expressed the same view on the eve of his recent visit to Pakistan. Though closely questioned in Pakistan at a press conference on this remark, he did not cede ground, nor did he take his words back. Khalizad's interview appears in the Washington Post on Saturday. "This Pakistan's attitude to the Taliban is simply unacceptable. We want good relations with Pakistan, and we appreciate their partnership in the campaign against Al Qaeda but Pakistan must do more. Al Qaeda and the Taliban are both important. It is not enough to take action against one and not the other," he said.


"Not acceptable" is a bad thing, Perv. Very bad...

Bush administration officials hold Pakistan directly responsible for the recent Taliban upsurge. They believe that some elements within the Pakistani establishment and the security services are still sympathetic to the Taliban.


There's your out. Now start cleaning them up...
Posted by: Fred Pruitt || 10/12/2003 02:38 || Comments || Link || E-Mail|| [6471 views] Top|| File under:
No training camps in Pakistan, says Sheikh Rashid
Information Minister Sheikh Rashid Ahmed on Saturday dismissed as "false and baseless" allegations from the Indian Army chief that Pakistan is training "Muslim secessionists" and sending them into Indian-administered Kashmir.


"Who? Us? Certainly not!"

"It is a concerted propaganda effort from India designed to malign the image of Pakistan and undermine its efforts to combat terrorism," the minister told reporters. "No militant training camp is operating on Pakistani soil and the infiltration accusations are simply wrong."


Then his lips fell off...

"The Kashmir movement is indigenous and being carried on by locals whose rights India has usurped," he said. "Pakistan will continue its moral, diplomatic and political support to the Kashmiris' just cause against Indian subjugation." Mr Ahmed reiterated that Pakistan is a "frontline state" in the global war against terrorism and its sincerity in this effort is "beyond doubt". "Pakistan wishes to resolve all its disputes with India peacefully and is fully prepared to engaged in a comprehensive dialogue with India on all outstanding issues including the core issue Kashmir," he said.


Then he turned into a pillar of salt and said no more...
Posted by: Fred Pruitt || 10/12/2003 02:34 || Comments || Link || E-Mail|| [6480 views] Top|| File under:
Azam Tariq's murder: MMA sees govt hand in naming Naqvi
The Muttahida Majlis-e-Amal (MMA) believes that accusing Allama Sajid Naqvi of Maulana Azam Tariq's murder is part of the government's conspiracy to destabilise the religious alliance, MMA Deputy Secretary General Liaqat Baloch told Daily Times on Saturday. "The government is trying its best to create cracks in our alliance and the nomination of MMA Vice President Allama Sajid Naqvi in the first information report (FIR) for Maulana Tariq's killing is part of these efforts. But the government will fail in its designs," he said.


Sounds like a deep-laid plot™ to me...

"There is a natural clash between the two banned organisations, Sipah-e-Sahaba Pakistan and Tehrik Nifaz-e-Fiqa-e-Jafaria. It is the aggrieved party's right to nominate any person for the killing but Allama Naqvi has previously been nominated on similar charges but they were never proved," Baloch added.


Tehrik e-Jafria is the Shiite member party of the MMA. Azam's SSP specialized in killing Shiites. Only the day before Azam departed the gene pool, Shiites were rampaging over the killing of six of their number on the way to the mosque.

He said it was the government's responsibly to bring the facts regarding Tariq's murder before the people as soon as possible. He said the religious alliance would wait for the investigation's findings before devising its strategy "in view of the findings". Baloch said incidents like Tariq's killing frightened the entire nation. He said the masses wanted the government to quit as it had failed to maintain law and order in the country.
Posted by: Fred Pruitt || 10/12/2003 02:31 || Comments || Link || E-Mail|| [6485 views] Top|| File under:
Qazi demands arrest of Mandi Bahauddin boy's killers
Jamaat-e-Islami (JI) Ameer Qazi Hussain Ahmad on Saturday warned the government to immediately arrest the killers of a 13-year-old boy from Mandi Bahawaldin, "or we will not only strip the SSP (senior superintendent of police) of his uniform, but the dictator as well". Mr Ahmad was addressing protestors in Mandi Bahauddin who accuse the local administration and the area's MPAs and MNAs of protecting the murderers. They allege that the killers have links with the district nazim and that is why they are not being arrested.

Sajjad Ahmed

was raped and killed around two weeks ago. His mother wrote to various political leaders to help. Mr Ahmed has responded by asking the youth wing of the Jamaat, the Shabab-e-Milli, to pursue the case and donating Rs 10,000 to Sajjad's mother from his own pocket. "The poor have no voice in this country. All the doors of justice are closed to them. The police, administration, feudal lords and thieves are all one. But we will fight for their right," Mr Ahmed said. "Till the poor and deprived class do not stand up for themselves against brutality, no general, judge, feudal or policeman will give them justice. The rulers have become great supporters of brutalism. If they do not stop this, we will strip them of their uniforms." JI Punjab Ameer Liaqat Baloch and Shabab-e-Milli leaders Sahid Pervez, Irfan Safi and Ejaz Hussain Kiyal also addressed the protest.


Assuming the facts as stated are correct, I agree with Qazi that those who should be investigating and arresting the killers should be tarred and feathered. But rather than push to actually have it done, he's demagoguing it — which causes me to doubt he gives a rat's patou about the dead kid, but lots about weakening his opposition.
Posted by: Fred Pruitt || 10/12/2003 02:24 || Comments || Link || E-Mail|| [6467 views] Top|| File under:
Musharraf, Jamali vow to fight terrorism
President General

Pervez Musharraf

and Prime Minister Zafarullah Jamali on Saturday reaffirmed their commitment to curbing terrorism and vowed to punish people who created unrest in Pakistan.


"Yup. Yup. We're gonna get right on it..."

Besides law and order, the two also discussed the political and regional situation in a two-hour meeting at the president's camp office in Rawalpindi. "They reviewed the situation arising out of the murder of Maulana Azam Tariq besides the recent terrorist incident in Karachi," sources told Daily Times. An official statement said Gen Musharraf and Mr Jamali vowed to combat terrorism in all its forms and rid Pakistan of extremism and sectarianism. "They stressed the need for promoting tolerance so all segments of society coexist peacefully," the statement said.


I'll believe that when they hang Hafiz Saeed...
Posted by: Fred Pruitt || 10/12/2003 02:18 || Comments || Link || E-Mail|| [6469 views] Top|| File under:
Iraq
Moqtada denies forming Islamic cabinet
An anti-occupation Iraqi cleric has denied that his 'alternative cabinet' is an Islamic government as attacks targeting the US-backed Iraqi police force continue.


"No, no! It's... ummm... something else."

Shia cleric Moqtada al-Sadr's cabinet is not exclusive to clerics and Muslims, said the outspoken leader's chief public relations officer Shaikh Hasan al-Zirqawi on Sunday.


How do you say "wotta putz!" in Arabic?

But the rival cabinet must be under Muslim religious supervision, said al-Zirqawi.


Oh, yasss! Of course! Who could expect any different?

In his last Friday sermon in the southern town of Kufa, al-Sadr announced the formation of a rival cabinet to that installed by the US-appointed Governing Council. "I have decided and I have formed a government made up of several ministries, including ministries of justice, finance, information, interior, foreign affairs, (religious) endowments and the promotion of virtue and prevention of vice," he said. Al-Sadr called on those who supported his cabinet to demonstrate peacefully. Al-Sadr heads the Mahdi army militia, made up of thousands of supporters. He was ignored by the US occupying administration in the formation of a Governing Council, on which he is not represented.

Posted by: Fred Pruitt || 10/12/2003 17:37 || Comments || Link || E-Mail|| [6482 views] Top|| File under:
Fouad Ajami - The Tipping Point
Beyond America's borders, we should realize, people now await our failure in Iraq. Few really believe that Iraq could be the showcase of American political engineering. Fewer still think that this war in Iraq's Arab and Islamic neighborhood will yield a "reform dividend" and that the undemocratic habits of the Arabs will be changed by the kind of model we create in Iraq. Our enemies in the region, who had been seized with panic at the display of our military might, have drawn comfort from our recent troubles in the alleyways of Tikrit and Fallujah. Cunning men as they are, the rulers in Arab lands had hunkered down, waited out the first blow, and hoped to be spared....Our deliverance lies in Iraq itself; there is no end run we can do around its people. Sooner or later, we and they will discover the truth of Iraq: whether the country holds together and whether Iraqis can surmount their cruel and tragic past. If we grant them our trust, we will have acquitted ourselves well. We will have set the stage for an early and honorable withdrawal and left something on the ground to point to with pride. Or, in the worst of circumstances, we will have shown that the thing was a noble failure, that we have no apologies for the hopes we brought along with the gear into a place that eluded the best of our intentions.


Posted by: just one voice || 10/12/2003 1:03:49 PM || Comments || Link || E-Mail|| [6467 views] Top|| File under:
Man blows himself up, injures two in attempted attack in Kirkuk
A man blew himself up and injured a policeman and a civilian on Sunday in an attempted grenade attack against a police checkpoint in the northern Iraqi city of Kirkuk, according to police officials.


They're just exploding all over the place today, aren't they?

The attacker, identified as Ghaleb Nasreddin died when the grenade he reportedly planned to hurl at the police post blew up in his hands, according to a local police chief, Lieutenant Colonel Adel Zeineddin, cited by AFP.
"This attack is the latest in a series of terrorist acts that target local police and aim at destabilizing the situation in Kirkuk," Zeineddin said.
Posted by: Fred Pruitt || 10/12/2003 10:33 || Comments || Link || E-Mail|| [6490 views] Top|| File under:
Suicide bombing attack targets American HQ in Baghdad
A huge explosion believed caused by a car bomb rocked central Baghdad on Sunday near the Baghdad Hotel, which is thought to be an office of the U.S. Central Intelligence Agency in the Iraqi capital. Reports said six to ten people killed and more than 60 were wounded. Remains of bodies were seen scattered at the scene up to over 100 meters away, including the remains of the suicide bomber, who was driving a Toyota Corolla. Witnesses said they saw a car ablaze at the Baghdad Hotel, believed to be CIA headquarters. Members of the Iraqi interim council, members of the constitutional committee and ministers are also residing at the hotel. Among the governing council members who are staying at the hotel are, Ezzedine Salim, Wael Abdullatif, Salaheddine Bahaaeldine and the Minister of Migration, Mohammed Jassem and the rapporteur of the constitutional committee, Farzat Ahmed. None of them was hurt. Police at the scene said at least one police officer was among those killed and several more people were wounded. At least eight policemen were rushed to hospital. An Iraqi eyewitness said two cars tried to enter a side street leading from Saadoun Street to the Baghdad Hotel, but both exploded. The blast occurred at a checkpoint outside the Hotel.


Which is why the dead and wounded cops...

The blast came just one day after US

President Bush

said that "Iraq is making progress" despite a steady drumbeat of bad news.


What an amazing coincidence...

Bush said that progress was coming as a result of his "clear strategy." In his weekly radio address, Bush said Iraq is a place where markets are bustling, shelves are full, oil is flowing and satellite dishes are sprouting up. "Since the liberation of that country, thousands of new businesses have been launched," Bush said. "With our assistance, Iraqis are building the roads and ports and railways necessary for commerce."
Posted by: Fred Pruitt || 10/12/2003 10:26 || Comments || Link || E-Mail|| [6468 views] Top|| File under:
'Qaeda' website slams Iraqi council
A spokesman for

al-Qaeda

in Afghanistan has condemned Iraq's Governing Council and urged attacks on Iraqi clerics "allied" to the United States, Islamist websites said. "We salute our mujahedeen brothers in Iraq and tell them: may God bless your jihad," said military spokesman Abu Abdul Rahman al-Najdi in comments broadcast on the www.marsad.org.uk and http://alsaha.fares.net websites. "Do not wait for the Governing Council, this agent and infidel, to solve the nation's problems," he added. "We tell all our mujahedeen brothers in Iraq: kill all Sunni ulemas (religious scholars) that ally themselves with the Americans ... and kill all satanic ayatollahs among the Shiites, at their head Mohammad Bahr al-Ulum and his like," said Najdi. Bahr al-Ulum, a leading Shia cleric, is part of the interim Governing Council. Najdi also denounced Shia leader Ayatollah Bashir al-Najafi, who was the target of a foiled assassination attempt on September 8. Najafi's son Ali said at the time that the man accused of the attack was arrested and handed over to US forces after he "confessed to killing two American soldiers." "You will never escape Allah's wrath and that of the mujahedeen," vowed Najafi.


Friendly fellow, isn't he?
Posted by: Fred Pruitt || 10/12/2003 02:43 || Comments || Link || E-Mail|| [6468 views] Top|| File under:
Shia cleric's 'government' finds support
Hundreds of Iraqis have taken to the streets in support of the parallel government that Shia cleric Moqtada Sadr has announced for the country.


Moqtada's looking for a bullet...

A day after Sadr announced the formation of his "Iraqi government" in defiance of the US-led occupation, a large crowd gathered in the city of Najaf, pledging their whole-hearted support.


"Moqtada, we will defend you with our blood!"

"We are ready to sacrifice our souls for you, Sadr," chanted the demonstrators as they roamed the streets of the city.


Sammy's gone. Time to dust off another dictator. They just refuse to learn...

A firebrand cleric, Sadr had announced the formation of the government during his weekly sermon in the town of Kufa. "I have decided and I have formed a government made up of several ministries, including ministries of justice, finance, information, interior, foreign affairs, endowments and the promotion of virtue and prevention of vice," the young cleric had said. "If you agree, I ask you to demonstrate peacefully in order to express you support," Sadr had exhorted.


"Get out there and beat some women!"

Responding to his call, the crowd in Najaf registered their noisy support. "We are against the American occupation forces and we back everything that Moqtada Sadr says," one of the demonstrators said.


"We are automatons. We have no minds of our own..."
Posted by: Fred Pruitt || 10/12/2003 01:54 || Comments || Link || E-Mail|| [6471 views] Top|| File under:
Southeast Asia
Foreigners training with MILF told to lie low
Foreign terrorists conducting training in areas reportedly controlled by the Moro Islamic Liberation Front have been told to remain incognito so peace negotiations between the MILF and the Philippine government would not be jeopardized, according to a highly placed source from the Philippine National Police. "They [foreigners] were told not to move around and stay where they are at the moment," the source said. The source also confirmed reports that members of the Jemaah Islamiah (JI) are training personnel in Mindanao and have provided aid to the MILF in carrying out bombings. Taupik Ripqi, an Indonesian and suspected member of the group, was nabbed recently by combined police and military operatives. Police said Ripqi is the main contact of foreigners coming to Mindanao to coordinate with the MILF.


"You Paks are gonna have to thin those beards. And hunch over, wouldja? You're too tall. And squinch up your eyes some... Cheeze! You look like you're trying out for a bit part in The Mikado!...Tewfik, this is never gonna work!"
Posted by: Fred Pruitt || 10/12/2003 14:06 || Comments || Link || E-Mail|| [6472 views] Top|| File under:
Al-Ghozi killed in gunfight? Again?
Al-Ghozi escaped from Manila police headquarters in July. Officials say they believe he was killed in a shootout with Philippine troops and police. Al-Ghozi was a confessed member of the Indonesian terror group Jemaah Islamiyah, which has been blamed for last year's Bali bombings and a deadly blast at a Marriott hotel in Jakarta in August. The group also is linked to

al-Qaida

. President

George W. Bush

is to visit the Philippines on Saturday and officials had been worried about a possible terror attack with Al-Ghozi on the loose.


Exxccccelllent Smithers! Oil up the Ululator! Candies for all!



Not so fast... From Manila Times. Don't know if this comes before or after that one...
Al-Ghozi hasn't been caught, but govt troops are closing in
Malacañang said on Sunday that government troops are closing in on the Indonesian fugitive Fathur Rohman al-Ghozi, giving the lie to reports that he was already in military hands. Presidential spokesman Ignacio Bunye dismissed as "mere rumors" report that the terrorist has been captured and will be presented to President Arroyo on or before the visit of US President George W. Bush on October 18.


"Wouldja settle for just part of him, Gloria? We think this is his lung..."

Bunye said the manhunt for al-Ghozi is going on in Zamboanga Sibugay. The Armed Forces of the Philippines is hoping that al-Ghozi will be captured before Saturday. Bunye noted, however, that the arrest of Omar Opik Lasal, a.k.a. Merang Abante, last week boosted the military's chance of apprehending al-Ghozi sooner than expected. Report circulated on Saturday regarding the arrest of al-Ghozi, a member of the Jemaah Islamiah, in Cotabato City early this month. Military intelligence sources hinted that al-Ghozi's arrest is being kept secret.


Which would imply that it wasn't him shot to shreds in the shootout. Or that the fellow they have is some guy named Herb...

The Armed Forces chief of staff, Gen. Narciso Abaya, admitted having heard about the arrest in Cotabato City but declined to give further details, saying he had yet to receive the official report from the concerned military unit. Lt. Gen. Rodolfo Garcia, Armed Forces vice chief of staff, had admitted that an arrest had been made but also declined to give details. "I'm not authorized to provide details about that operation," he said.
Al-Ghozi, accused of masterminding the Rizal Day bombings in December 2000, walked out of his maximum-security cell in Camp Crame on July 14. Military officials said he was last monitored in the Zamboanga Sibugay area, protected by a band of armed men.


"Yar! Tough guys, and dead shots, every one!"

Earlier reports citing sources from the Armed Forces Southern Command said the Indonesian Jemaah Islamiah member arrested in Cotabato City on October 2 was Taufic Rifqi, also known as Ami Irza. His arrest was reportedly made by the local military with the help of three US agents. Al-Ghozi's companions in his escape, Abu Sayyaf members Abdul­mukim Ong Edris and Omar Opik Lasal, were recaptured by the milita­ry in Sultan Kudarat and Zamboanga del Sur. Edris was killed shortly after his arrest when he reportedly tried to grab the gun of his captor. Lasal is in the custody of the Southern Command, undergoing tactical interrogation.

Go ahead and ululate. Al-Jizzers sez he's got a toe tag...
Escaped Indonesian Islamist Fathur Rohman al-Ghozi was killed in a gun-battle with soldiers on the southern Philippine island of Mindanao, just six days before US President George Bush is due to visit Manila.


G'bye, Fathur. Give our regards to Himmler...

The president, Gloria Arroyo, is expected to make a full statement on Monday confirming the death and details of the operation.
Posted by: Frank G || 10/12/2003 1:23:19 PM || Comments || Link || E-Mail|| [6493 views] Top|| File under:
Middle East
Israel adds nukes to its submarines
Do you feel lucky?
That's the question the US and Israel are publicly asking Iran, by
deliberately revealing the existence of what's long been suspected - an
Israeli nuclear second-strike capability.
d=1065862092398>

According to a recent report in the Los Angeles Times, Israel has modified
American-supplied cruise missiles to carry nuclear warheads on submarines,
giving it the ability to launch atomic weapons from land, air and beneath
the sea, senior US and Israeli officials were quoted on Saturday by the
paper.

"The previously undisclosed submarine capability bolsters Israel's
deterrence in the event that Iran develops nuclear weapons," the LA Times
report said.

Two Bush administration officials described the missile modification and an
Israeli official confirmed it. All three spoke on condition their names not
be disclosed, the paper added.

The Americans said they were disclosing the information to caution "Israel's
enemies at a time of heightened tensions in the region and concern over
Iran's alleged ambitions."


Iran is clearly developing nuclear weapons, and has vowed to "wipe Israel
off the map". Intention plus capability equals threat. Such a situation
cannot be tolerated. Hence this unusually public warning to Iran. If the
Israeli Air Force bombs your atomic sites, don't even think about
retaliating.

And by the way, the Americans appear to be closely cooperating with the
Israelis on this policy, so don't think you can try whining to Washington to
"bring pressure" on the Israelis. It's Washington's policy as well.

And there are public warnings (unusually public, I think this may be a
deliberate policy, IAF pilots are usually pretty tight-lipped) that a strike
on Iran is in the cards. So be nice. Do what you're told. Step away from the
atomic programe, or I don't know what my psycotic Hebrew friend here may do.
You know how little control we have over them.

Der Spiegel reported that a special unit of the Mossad received an order two
months ago to prepare a detailed plan to destroy Iran's nuclear sites.
According to the paper, the Mossad's plan is ready and has been delivered to
the Israeli Air Force, which will carry out the strike.

The newspaper said its source is an IAF fighter-bomber pilot, who said the
plan to take out Iran's nuclear sites was "complex, yet manageable."

The paper added that Israel knows Iran has six nuclear sites, all of which
would be attacked simultaneously by Israeli jets.


So there it is. Give up your nuclear weapons program, or Israel will bomb it
into rubble. And if you attack Israel, you will be destroyed by cruise
missiles launched from submarines you can't find, let alone kill. Mutually
Assured Destruction. So, do you feel lucky? Well do you? Punk?



Posted by: tipper. || 10/12/2003 9:54:47 PM || Comments || Link || E-Mail|| [6480 views] Top|| File under:
Fixed, glassy stare for DFLP commander
The national resistance brigades, the military wing of the Democratic Front for the Liberation of Palestine, today declared that Samir Al-Biyuk, 30, commander of Khan Younis area was martyred in a heroic operation near the Jewish

Morag

settlement in the Gaza Strip. The national brigades' statement said that Biyuk had insisted on leading the unit that blasted an explosive device in a Zionist patrol and engaged the enemy troops in a heroic one hour battle until his martyrdom.


"Yar! Y'll never take me alive, Zionists!... Ow!... Ow!... Hey! Stop that!"

The statement noted that the remaining members of the unit managed to withdraw safely to bases. It noted that Biyuk had a long history of liquor store holdups armed raids against Zionist occupation targets. The DFLP military wing vowed to continue along the road of its commander until establishment of the independent Palestinian state with Al-Quds as its capital after ejection of Zionist occupation.
Posted by: Fred Pruitt || 10/12/2003 17:59 || Comments || Link || E-Mail|| [6479 views] Top|| File under:
Qassam Brigades fire missiles at Zionist city
Gaza - The Qassam Brigades, the military wing of the Islamic Resistance Movement, Hamas, today fired three batches of Qassam-2 missiles at the Zionist city of Agdorot established on the Palestinian lands occupied in 1948.


They mean when the state of Israel was established...

The Qassam communiqué said that the three groups of missiles were fired at early hours today and that the unit returned safely to base after the shooting.
The communiqué said that the missiles were fired in retaliation to Zionist atrocities in the steadfast city of Rafah. It affirmed that firing at Zionist settlements would continue in retaliation to Zionist crimes and noted that the firing was filmed and sent to the media.
Posted by: Fred Pruitt || 10/12/2003 17:52 || Comments || Link || E-Mail|| [6483 views] Top|| File under:
Korea
Anniversary of Kim Jong Il's Election as WPK General Secretary Observed Abroad
Just because we haven't had any for awhile...


(KCNA) — The sixth anniversary of leader Kim Jong Il's election as general secretary of the Workers Party of Korea and the 58th anniversary of the WPK were celebrated in many countries. Celebration meetings were held in Moscow, London and Berlin and by the Mt. Paektu Czech-Korean Friendship Association and the France-DPRK Society for Encouraging Commercial, Industrial and Cultural Planning and Development between October 1 and 4.


How'd he ever manage to get elected head of the Korean Workers Party when he's never had a job? Or should I ask?

Chairwoman of the Party for Peace and Unity of Russia, S.Z. Umalatova in a speech said that there is no other party in the world but the WPK that has thoroughly defended the interests of the people and done so much work for them. General Secretary of the Central Committee of the New Communist Party of Britain Andy Brooks said that under the leadership of Kim Jong Il the WPK has developed into a powerful party which repulses all sorts of challenges of the imperialists and leads the Korean revolution to victory, a militant party which installs conviction and encouragement into the revolutionary parties and peoples of the world. The New Communist Party of Britain will conduct a positive solidarity movement for supporting the just cause of the WPK, he stressed.


"Look for it in a neighborhood near you!"

Letters of greetings to Kim Jong Il were adopted at the meetings. DPRK photo exhibitions and film shows were held at the External Policy Institute and Jane Property Corporation of India, the building of the Peruvian National Journalists' Association and the House of National Culture of Uganda on October 2.


And a wonderful time was had by all!
Posted by: Fred Pruitt || 10/12/2003 13:35 || Comments || Link || E-Mail|| [6478 views] Top|| File under:
Syria-Lebanon
Southerners sick of taking the brunt
Brave Sir Robin Gunmen on border 'fired rockets and then ran away leaving us to face Israel'


Nidal Yassin

is an angry and bitter man. "I blame everyone," he said. "First of all I blame the government. They must take responsibility here 
 If Israel fires a rocket into Syria, why does the game have to be played here? We have been played enough in Lebanon. If some party wants to send a political message to Israel, they should not write it in the blood of children."


"Go do that spit someplace else..."

Yassin has more reason than most southerners to dread and resent the prospect of a fresh bout of violence along the ever-volatile frontier with Israel. Early Tuesday morning, a short-range 107mm Katyusha rocket struck a bedroom window sill on the first floor of Yassin's house on the edge of Houla. The blast, which tore gaping holes in the plaster walls of the room, killed his nephew Ali, 5, and badly wounded Ali's twin brother Ahmed. The rocket was one of at least three fired toward the border by unidentified persons from the vicinity of Shaqra, 2 kilometers to the southwest.


Hezbollah said it wasn't them. They lie just to keep in practice, but it could also have been some of the nutcases from Ein el-Hellhole...

Friday, Yassin sat outside the front of his house receiving a stream of villagers paying condolences. Sitting glum-faced and sipping tiny cups of coffee, the mourners listened as Yassin grew increasingly angry. "Before, there was a war," he said, referring to Israel's 22-year occupation of the South. "We were ready to give up our lives for this land 
 But then we were told the war was over and we celebrated. Now some military men came and fired rockets and then ran away leaving us to face Israel. We have paid more than enough (in the conflict against Israel). If they shoot from our side, it (the retaliation) comes to us. If they shoot from their side, it comes to us. The government should not leave security in the hands of Hezbollah,

Amal

, or any militia. We must have the army here."


Except that Hezbollah, Amal, and other militias would try to beat them up...

Hezbollah denied all knowledge of that incident and an earlier cross-border shooting near Kfar Kila in which an Israel soldier was killed. A senior security source told The Daily Star that Hezbollah's fighters were still manning their frontier observation posts when the violence began Monday night. Hezbollah usually abandons its positions prior to bursts of violence along the border in anticipation of Israeli retaliation.


That's what leads me to think it was heroes from Ein el-Hellhole...

All was quiet along the Lebanon-Israel border Friday. The Joint Security Force of military police and Internal Security Forces has increased its checkpoints in the area. A smiling Hezbollah fighter accompanied visitors around Sheikh Abbad hill opposite the massive Israeli border compound. The flags of Hizbullah, Israel and the United Nations snapped next to each other in the breeze. On the Shebaa Farms front line above Kfar Shuba, a lone eagle floated on the thermals, dipping and soaring above the jagged limestone outcrops and sun-bleached grass. But the apparent tranquillity may not last. "The rules of engagement are changing," the security source said, citing Israel's bombing of two Hezbollah positions in August and September as the first move by Israel to change the tactical status quo along the border.


"There is no cause. Only effect..."

"Hezbollah's under a lot of pressure ­ strong military pressure and strong political pressure," the source said. Hezbollah is moving to adapt to the new reality, however. It has removed its 57mm anti-aircraft (AA) guns from their former static positions, often in abandoned outposts belonging to the former occupation forces and easy targets for the Israeli Air Force. "Hezbollah's AA guns are now completely mobile, fired from the back of trucks. They no longer have fixed AA positions."


"Now, rather than being merely inaccurate, they're completely inaccurate..."

The source added that the precedent set by Israel's air strike on Syria is "very dangerous for the whole region, not just the South."


"I mean, we are in for it!"

"If Syria doesn't get anything from the UN Security Council then it will be under pressure to do something else," the source said. "A strong declaration from the Security Council could calm things down. But I don't see that happening."


So they'll do the dumbest thing they can think of. Or they'll fold, which'll be bad for The Boy President...
Posted by: Fred Pruitt || 10/12/2003 13:21 || Comments || Link || E-Mail|| [6485 views] Top|| File under:
International
Palestinian Delegate Backs Armed Struggle™
Palestinians are entitled to fight Israel "by all means," a senior Palestinian official was quoted as saying in Malaysia on Saturday — a statement at odds with the official Palestinian position. "Pursuing the armed struggle™ is a must, as it is the only solution in sight to resolve the Israeli-Palestinian conflict," Farouk Kaddoumi, the de facto Palestinian foreign minister, was quoted as saying by the Malaysian national news agency Bernama. "We must continue our struggle against the occupation. This is the only solution to our problem."


"There's simply no way we can negotiate with them! They keep expecting us to adhere to our agreements..."

Kaddoumi, the head of the Palestine Liberation Organization's political department, is representing the Palestinians at a weeklong series of meetings of the Organization of Islamic Conference in Malaysia. Palestinian leader

Yasser Arafat

is prevented from leaving the West Bank by the Israeli military.


Actually, he can leave any time. Matter of fact, he'd probably like Malaysia. He should try it...

Extremists have launched dozens of attacks on Israelis during three years of violence, and Israel has retaliated by invading Palestinian territory, targeting senior militant leaders in rocket attacks and, recently, launching an air strike inside Syria at an alleged training camp for Palestinian militants.


Not that the two are connected...

The Palestinian Authority condemns suicide attacks after they occur, and Kaddoumi's comments appeared to be direct opposition to the official Palestinian position.


Prob'ly thought he was speaking in Arabic...
Posted by: Fred Pruitt || 10/12/2003 13:03 || Comments || Link || E-Mail|| [6464 views] Top|| File under:
Middle East
Arab League meets to strengthen Israel boycott
JPost Reg Reqd - EFL


Arab countries opened a five-day meeting on their weakened regional boycott of Israel on Sunday with plans to blacklist additional companies that do business with the Jewish state.

The 18 attending states of the 22-member Arab League were also expected to discuss the Israeli-Palestinian conflict and consider lifting sanctions against companies who have stopped dealing with Israel.

Ahmed Khazaa, commissioner general of the 52-year-old Damascus-based Central Boycott Office, denounced Israel's airstrike last Sunday against what it said was a Palestinian training camp in retaliation for a suicide bombing in Haifa that killed 20 people. Syria says the camp was abandoned years ago.

"The Palestinian people who are struggling for freedom and independence ... are being subjected to an organized war of annihilation by Israel," Khazaa said. "The aggression that was carried out by Israel on Syrian territories is a good example."

The boycott office once blacklisted more than 8,500 companies and people for dealing with Israel. But its influence has waned considerably over the past two decades as Egypt and Jordan made peace with Israel, the Palestinians embarked on a now-faltering peace process and several Gulf states started ignoring it.

Sunday's meeting comes amid rising tension in the Middle East with Israeli-Palestinian clashes, US occupation of Iraq and Syria's strident protest of the Israeli airstrike on its territory, the first such deep Israeli attack in Syria in three decades.

Arab League members Egypt, Jordan, Mauritania and Comoros did not attend the meeting.
Sabah al-Imam, who headed the Iraqi delegation, said the boycott should continue until the Palestinians get their rights, and he said Iraqis would oppose Israeli companies receiving reconstruction concessions in the country.

"There can't be any (economic) relations with Israel as long as the Palestinians and the Israelis have not reached an agreement that is satisfactory to the Palestinian people," said al-Imam.

He also denied that Israeli good were flowing into Iraq. Asked what Iraq's Governing Council would do if US occupation authorities gave reconstruction contracts to Israeli companies, al-Imam said: "We will not accept this at all."

Ali Abul-Huda, who is representing the Palestinians, said that economic and trade relations between all Arab countries, including those who have peace agreements with Israel, should be severed.

The once-influential Damascus office was set up in 1951 and funded by the Arab League to track down foreigners who did business with or supported Israel and then ban them from operating in the Arab world


Without Egypt and Jordan actively participating, this is just more seething and making faces at the Joooos
Posted by: Frank G || 10/12/2003 12:54:35 PM || Comments || Link || E-Mail|| [6469 views] Top|| File under:
Syria-Lebanon
Saddam's Syrian Stash
Hat tip to Drudge


Investigators think they've found some of Hussein's loot. Is the money funding terrorist attacks?

Since the fall of Baghdad in April, American officials have scoured the globe in search of Saddam Hussein's legendary fortune. Now they think they have found a big chunk. According to a U.S. estimate, as much as $3 billion in Iraqi assets is sitting in Syrian government- controlled banks, a senior U.S. official tells Time, and Washington is anxious to determine that the money is not funding violence against Americans in Iraq, or being drawn down by regime officials and supporters.

For months the U.S. has quietly insisted that Damascus give up the funds. Secretary of State Colin Powell met with Syrian President Bashar Assad in May and made that unpublicized demand. Top Syrian officials have been given the names of at least two suspect banks and provided with account numbers.


"um...the third number is smudged...can you get us a better copy, say, in a couple weeks?"


Syria's private response—that unspecified accounts were being frozen—was judged woefully inadequate. Publicly, Syria denies there is any Iraqi money in the country. But just over two weeks ago, the U.S. sent two American financial experts and two representatives of the Iraqi Central Bank to Syria to comb through records. U.S. officials now assert that Damascus has given them only "limited cooperation."

In the run-up to the war, Syria was among Iraq's principal trading partners, buying more than $1 billion worth of cheap oil annually in violation of U.N. sanctions. Since the war, U.S.-Syrian relations have deteriorated sharply. A congressional bill, which President Bush has signaled he won't veto, accuses Syria of sponsoring terrorism, seeking weapons of mass destruction and occupying Lebanon. It was approved by a House committee last week, three days after Israel attacked an alleged Palestinian terrorist camp outside Damascus—an act Bush, notably, did not condemn. Syria may also be courting economic isolation: its banks could face Bush-imposed sanctions under the Patriot Act, which would effectively bar them from world capital markets. Warns the senior official: "We have made it plain that if access to records and cooperation continue to be restricted, we reserve the right to impose economic counter-measures."



or Israeli attack dogs?
Posted by: Frank G || 10/12/2003 11:50:38 AM || Comments || Link || E-Mail|| [6467 views] Top|| File under:
Home Front
FBI says fugitive had components in car
An animal rights activist wanted on charges that he set off explosions at two Bay Area companies was in possession of components and ingredients to make bombs when he ditched federal agents tailing him. This is the first time authorities have disclosed the evidence they say links suspect Daniel Andreas San Diego to the recent predawn blasts. The bombings have drawn national attention during a summer of increasing attacks by animal rights activists and environmentalists. FBI agents continue to search for San Diego, a 25-year-old Sonoma man, who officials say, gave FBI agents the slip early last week as they followed his car to San Francisco, where they hoped to watch his activities. At the time, investigators had already issued an arrest warrant for San Diego and filed a complaint in federal court charging him with the Aug. 28 bombings of Chiron Corp., a biotechnology firm in Emeryville, and the Sept. 26 explosion at Shaklee Corp., a Pleasanton company that sells health, beauty and household products. Agents apparently wanted to monitor him before making an arrest.


Which would be a good move...

But by Oct. 6, San Diego had managed to escape the federal agents, abandoning his Honda Civic on a San Francisco street. Agents searched the car, finding chemicals and bomb parts consistent with the devices used in the attacks on Chiron and Shaklee, law enforcement sources told The Chronicle.
Shortly after the bombings, a group calling itself Revolutionary Cells took blame for the blasts in an anonymous e-mail sent to followers of the animal rights movement. It said it targeted the two companies because of their ties to Huntingdon Life Sciences. The New Jersey research firm conducts drug and chemical experiments on animals for clients that Shaklee's parent company, Yamanouchi Consumer Inc., and Chiron. In the notes from Revolutionary Cells, descriptions were given of the explosives used in each case. Authorities say that the materials found in San Diego's car are similar. San Diego's father, the city manager of Belvedere in Marin County, and his mother have made a public plea for their son to contact San Francisco attorney Jim Collins and turn himself in.


Pop's a city manager in Marin County, huh? Wonder where the kid picked up his politix?
Posted by: Fred Pruitt || 10/12/2003 11:06 || Comments || Link || E-Mail|| [6480 views] Top|| File under:
Syria-Lebanon
Hizbollah warns: We'll open new front on Israel
Syrian-backed terrorists have vowed to escalate attacks on Israel from Lebanon, describing last Sunday's raid near Damascus as the "first round in a new Middle East war".


Thought they'd hit back using proxies.

Senior leaders of the Lebanese-based Hizbollah group warned that the raid, on an alleged Palestinian training camp, would inflame a border that had been relatively quiet for 30 years. "It is wrong to bear an attack without a response. This changes the region," said Mohammad Raad, the deputy leader of Hizbollah. "It demands that the resistance groups increase pressure on Israel. In the south of Lebanon, this means Hizbollah has the responsibility for aggression towards Israel. We are moving towards regional war."
Western diplomats in Beirut believe that Damascus will use the terrorist group as a "forward defensive shield" against Israel. According to one diplomat, Syria is preparing to equip Hizbollah with Russian-made SA-18 surface-to-air missiles, which have a range of more than 16,000 feet, to target Israeli warplanes. Hizbollah, which is also funded by Iran, is believed to have a stockpile of 10,000 short and long-range rockets capable of landing in Israeli territory, but the few missiles it currently has are antiquated and pose little threat to the Israeli airforce.
Posted by: Fred Pruitt || 10/12/2003 11:00 || Comments || Link || E-Mail|| [6469 views] Top|| File under:
Iran
Report: Israel has plan to strike Iranian nuclear facilities
Israel has prepared plans for a pre-emptive attack on Iran's nuclear sites in order to halt the latter's progress towards attaining nuclear weapons, a German magazine says in its Monday edition. A special unit of the Mossad received an order two months ago to prepare a detailed plan to destroy Iran's nuclear facilities. According to the report, the Mossad's plan is ready and has been delivered to the Israeli Air Force, which will carry out the raid. The German magazine said its source is an Israeli fighter-bomber pilot, who said the plan to take out Iran's nuclear sites was complex, yet manageable. The paper added that Israel knows Iran has six nuclear sites, all of which would be attacked simultaneously by Israeli jets. The German paper added that the Mossad believes Iran has reached an advanced stage in its nuclear development program and is capable of producing enriched uranium, a vital ingredient of nuclear bombs. The report went on to say that three of Iran's nuclear sites were totally unknown to the outside world.


Somebody's been buying drinks at the O-club again. Take with a grain of salt on a swizzle stick...
Posted by: Fred Pruitt || 10/12/2003 10:36 || Comments || Link || E-Mail|| [6468 views] Top|| File under:
Middle East
Palestinian PM plans to quit in three weeks
Interim Palestinian Prime Minister Ahmed Qurei told the ruling Fatah party Sunday he does not plan to keep his job when a new Cabinet is formed in three weeks, Fatah officials said.


Guess that means Yasser's not expected to kick it before them...

Speaking after a meeting of the Fatah central committee, Qurei said that a new government would be formed in three weeks "with a new prime minister, too."


"Maybe Erekat will take the job. He's the only person I know who's enough of a toady to make it work..."

Qurei currently presides over an emergency Cabinet appointed a week ago by Palestinian leader

Yasser Arafat

.
Posted by: Fred Pruitt || 10/12/2003 10:31 || Comments || Link || E-Mail|| [6482 views] Top|| File under:
Paleos vow Dire Revenge™
Israeli forces killed a Palestinian man and razed houses on the second day of a raid on a Gaza Strip refugee camp on Saturday, drawing vows of revenge™ from masked Palestinian militants leading a funeral march.


"Who was that masked man?"
"I dunno, but he left me this vow of Dire Revenge™!"

A militant group urged Palestinians to unite and fight the Israeli troops, who have killed eight Palestinians since launching their open-ended raid on the Rafah camp to search for arms-smuggling tunnels under the Gaza-Egypt border. In New York, the United Nations issued a statement saying: "The secretary general deplores the killing of Palestinian civilians during the Israeli incursion into Rafah in the Gaza Strip. Not for the first time, the secretary general reminds Israel that the disproportionate use of force in densely populated areas is not compatible with international humanitarian law."


"So just let them keep doing what they've been doing..."

The raid, the largest in months into Rafah, a known militant stronghold, followed a suicide bombing in Israel's port city of Haifa that killed 20 people last week.


I forget. What was it Kofi had to say about that?

In Rafah, medics said a 19-year-old Palestinian was shot and killed by Israeli troops. The army said the man was carrying a rifle and an explosive charge.


Sounds like a good way to get yourself dead...

He was the eighth Palestinian killed in Rafah since the raid began on Thursday. At least 200 masked militants led a funeral march for three of the dead, having gun sex shooting in the air and shouting "revenge, revenge is near." The militant Islamic Jihad group, which claimed responsibility for the Haifa bombing, urged Palestinians to unite and fight. "Jihad calls on our people and on Palestinian national and Islamic factions to declare a general deployment and be ready to face the Israeli incursion in Rafah," the group said in a leaflet.


"Y'all get out there and get yourselves killed!"
Posted by: Fred Pruitt || 10/12/2003 09:53 || Comments || Link || E-Mail|| [6468 views] Top|| File under:
Africa: North
Egyptian Court Overturns Sentence
An Egyptian appeals court overturned a one-year sentence handed down to a Libyan accused of attacking Foreign Minister Prince Saud Al-Faisal at a Cairo hotel, court sources said yesterday. The Guizeh criminal court on Sept. 29 sentenced Mahmud Al-Beshir Ahmed, a 27-year-old businessman, to one year in prison for the attack. But the president of the Guizeh criminal appeals court, Judge

Ahmed Hashem

, quashed the sentence.


Apparently there was no reason for the judge to quash it — or Arab News doesn't give one...
Posted by: Fred Pruitt || 10/12/2003 09:34 || Comments || Link || E-Mail|| [6462 views] Top|| File under:
Syria-Lebanon
Syria must take responsibility if it backs terror: Israel
Syria must take "full responsibility" if it continues to support terror organisations, an Israeli official charged here on Saturday hours after Damascus said it reserved the right to retaliate against external aggression. "We are not interested in an escalation but if Syria fails to take the necessary steps to stop attacks against us from its territory, it will bear the full responsibility," said a source at Prime Minister

Ariel Sharon's

office. "Since the September 11 attacks, everything has changed and no one can shelter terrorists," the source told AFP, referring to Palestinian militant groups that Israel accuses Damascus of supporting. "We welcome peace, but we reserve our right to self-defence," the official said, alluding to Israel's air strike on a suspected training camp for Palestinian militants in Syria on Sunday.


"So you might want to think twice before you do anything stoopid..."

Which they're going to do, of course. Dire Revenge™ is both a religious duty and a job requirement if you're a bloody-handed dictator.
Posted by: Fred Pruitt || 10/12/2003 02:47 || Comments || Link || E-Mail|| [6478 views] Top|| File under:
Middle East
Yasser and Ahmed: Friends again
Palestinian leader

Yasser Arafat

and his newly-appointed prime minister Ahmed Qurei have managed to paper over resolve their differences, with Qurei agreeing to head an emergency government until the end of the month, a senior Arafat aide said late Saturday. "The prime minister and his cabinet who were sworn in by Arafat, will continue their mission until the end of the month according to Palestinian law ... following agreement between Arafat and Qurei," Nabil Abu Rudeina said.


Yep. That oughta do it...

The powers of the emergency cabinet would be "effective immediately", he added. "The government will continue as an emergency government with those cabinet members who were sworn in, earlier this week," a senior Palestinian political source said. In the meantime, Qurei would continue his attempts to form a broader government, he said. But despite the apparent resolution of the dispute, a question mark still hung over the role of interior minister-designate Nasser Yousef. Abu Rudenia said, "Nasser Yussef will do his mission (as interior minister) as long as he is sworn in." But the source indicated that Yussef was unlikely to join the government.


"Spit on him. He's gonna die soon, anyway. I can wait him out, if they don't get me first..."
Posted by: Fred Pruitt || 10/12/2003 02:16 || Comments || Link || E-Mail|| [6477 views] Top|| File under:
Latin America
Hugo urges Columbus Day boycott
Venezuelan President Hugo Chavez has urged fellow Latin Americans not to mark Columbus Day, calling it a celebration of "genocide". The 1492 discovery of the Americas triggered a 150-year slaughter of native Indians by foreign conquerors who behaved "worse than Hitler", the populist president told a meeting in Caracas of representatives of Indian peoples from across the continent. "Christopher Columbus was the spearhead of the biggest invasion and genocide ever seen in the history of humanity."
Posted by: Fred Pruitt || 10/12/2003 01:50 || Comments || Link || E-Mail|| [6494 views] Top|| File under:
Korea
U.S. security pledge for N. Korea
U.S. Secretary of State Colin Powell says the U.S. has decided to offer security guarantees to North Korea as part of a deal to end Pyongyang's nuclear weapons program. Such an offer -- to be presented at the next round of six-party talks — would be aimed at giving North Korea a security guarantee in writing while falling short of a fully-fledged treaty, which Pyongyang has demanded. North Korea has repeatedly said it will not give up its weapons program until it has a guarantee the U.S. will not attack.


It wants a non-aggression treaty. Like Ribbentrop and Molotov worked out. Go figure.

Until now the Bush administration has said it would not be blackmailed into any concessions and has demanded Pyongyang act first and dismantle its program. Powell said the administration has been trying to come up with a form of words in writing to meet both North Korean and U.S. conditions.


How about
"The party of the first part agrees not to kick the living crap out of the party of the second part unless the party of the second part does something typically stupid."
I think that should cover it.

"Nothing has been scheduled yet," Powell said of a new round of talks. However, there were reports on Friday that North Korea had called for a new round of six-party talks in December. A Bush administration official said the U.S. decision on the security offer has crystallized in recent weeks through intensive inter-agency discussions following the Beijing talks, and is aimed at encouraging Pyongyang to abandon its nuclear program in favor of better relations with the international community.


"Mervin, find a crumb to toss to them."
"Yes, Mr. Secretary."

"The North Koreans made pretty clear they wanted this [the security assurances]," the official said. "They didn't talk that much about economic assistance. This is the one thing they asked for."


Good. Make sure you don't give them any economic assistance.

He said that the administration is reviewing old language from U.N. agreements and other security assurances the United States has offered to other countries.


Not good news.
Posted by: Ben || 10/12/2003 1:08:12 AM || Comments || Link || E-Mail|| [6478 views] Top|| File under:
Africa: North
Talks on French Airline Bombing Stall
Talks between Libya and the families of victims of a 1989 French airliner bombing have stalled despite a Saturday deadline, and President Jacques Chirac warned that relations would suffer if a deal for more compensation isn't made.
Watch out, he'll sic the Belgians on you. Nobody glowers better than the Belgians.
Libya had proposed $1 million for each family of the 170 people killed in the bombing of the French UTA airline DC-10 over Niger, but Guillaume Denoix de Saint Marc, a spokesman for the families, said the sum was too low.


Quelle horror!


Libya and the UTA families signed a framework accord Sept. 10 calling for a definitive compensation agreement within a month — by Saturday. That was one factor in prompting the U.N. Security Council last week to lift 11-year-old sanctions against Libya, long seen as a rogue state sponsoring terrorism. But Francoise Rudetzki, one of those involved in the talks, told The Associated Press that extortion proceedings negotiations had stalled. Abderaman Koulamallah, whose sister and five of her children were killed in the attack, said ``France should take severe diplomatic measures'' against Libya. He said he remained convinced that a solution would be found. He said he believed that Libya's delay was due to organizational problems on its part, not a change of heart.


Maybe the Frenchies should try and get a Security Council resolution and invade Libya...

Chirac warned of the consequences if there is no agreement. ``I say this without aggression, but without weakness,'' Chirac told reporters at a press conference in Morocco. ``I don't want to imagine that these promises won't be adhered to.'' He added: ``If by chance they were not, it would not be possible for that to not have consequences for (French and Libyan) relations.''


The Libyans might have concluded that relations with France aren't so important. Wonder where they got that idea?


An earlier partial deal, signed Sept. 10, cleared the way for a United Nations Security Council vote that lifted 11-year-old sanctions against Libya. A French anti-terrorism court convicted Gadhafi's brother-in-law and five other Libyans in absentia and sentenced them to life in prison in 1999 for the bombing. They remain at large.
The extra compensation being sought by victims' families would be a follow-up to $33 million Libya already paid in the case. The families, backed by the French government, demanded that Libya give more money after it agreed to pay far higher compensation - $2.7 billion - to relatives of the 270 victims of the 1988 downing of a Pan Am jet over Lockerbie, Scotland.


Much as I'd like to help these families, this looks like extortion pure and simple.
Posted by: Steve White || 10/12/2003 12:09:47 AM || Comments || Link || E-Mail|| [6481 views] Top|| File under:
Who's in the News
50
[untagged]
Bookmark
E-Mail Me
The Classics
The O Club
Rantburg Store
The Bloids
The Never-ending Story
Thugburg
Gulf War I
The Way We Were
Bio
Merry-Go-Blog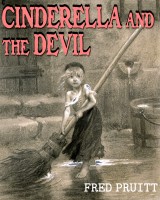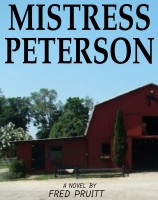 On Sale now!


A multi-volume chronology and reference guide set detailing three years of the Mexican Drug War between 2010 and 2012.

Rantburg.com and borderlandbeat.com correspondent and author Chris Covert presents his first non-fiction work detailing the drug and gang related violence in Mexico.

Chris gives us Mexican press dispatches of drug and gang war violence over three years, presented in a multi volume set intended to chronicle the death, violence and mayhem which has dominated Mexico for six years.
Click here for more information


Meet the Mods
In no particular order...


Steve White
Seafarious
Pappy
lotp
Scooter McGruder
john frum
tu3031
badanov
sherry
ryuge
GolfBravoUSMC
Bright Pebbles
trailing wife
Gloria
Fred
Besoeker
Glenmore
Frank G
3dc
Skidmark
Alaska Paul



Better than the average link...



Rantburg was assembled from recycled algorithms in the United States of America. No trees were destroyed in the production of this weblog. We did hurt some, though. Sorry.
54.227.97.219

Help keep the Burg running! Paypal: