Arabia
Gunmen wound two Saudi policemen
RIYADH, June 1 (Reuters) - Gunmen shot and slightly wounded two Saudi policemen during a chase north of the capital Riyadh on Wednesday before escaping, security sources said. They said the gunmen were in a car that approached a police checkpoint in the town of Majma'ah, 350 km (217 miles) north of Riyadh. The gunmen opened fire as they fled the scene, slightly wounding two policemen, the sources said.
It was not immediately clear if the gunmen were Islamic militants.
Posted by: Steve || 06/01/2005 13:13 || Comments || Link || E-Mail|| [290 views] Top|| File under:
Caucasus/Russia/Central Asia
Mansur Magomayev killed
Federal security officials killed a top separatist fighter in a gunfight in eastern Chechnya on Monday, military officials said. Mansur Magomayev was killed after he refused arrest during a special operation in the eastern city of Gudermes, according to a statement from the regional headquarters for federal forces in the North Caucasus.


"Come out witcher hands up, Mansur!"
"You'll never take me alive, coppers!"
[BANG! BANG! BANGETY BANG!]
"Hokay."

NTV broadcast footage of heavily armed soldiers bursting through a gate at a home, and later showed a man it identified as Magomayev lying on the ground with his hands bound. Guns, explosives, ammunition, night-vision goggles and other equipment were found at the house, the statement said. Also Monday, more than 100 people demonstrated outside the government headquarters in Grozny, calling for authorities to do more to locate three men in their 50s who were kidnapped more than a month ago and were allegedly being held at a regional detention center. Chechen authorities have refused to comment on the men's whereabouts.
Posted by: Dan Darling || 06/01/2005 00:19 || Comments || Link || E-Mail|| [303 views] Top|| File under:
Europe
Belgian suspected of financing terrorism
BRUSSELS — A 37-year-old woman born in Belgium has had her assets seized on suspicion of financing terrorism. The Albanian government announced on Tuesday it had acted against

Patricia Rosa Vinck

, as well as against a Lebanese man and four organisations which described themselves as charities. "The Albanian authorities in mid-March ordered the seizure of the assets and investments made in the name of these foundations or in the name of a third party," said finance ministry spokesman Alban Beqja. He said the charities were Taibah International, Revival of Islamic Heritage Society, Al Haramania and Global Relief Foundation. "Coming to Albania in the 1990s, these foundations have hidden behind charity work to finance suspect activities or to make investments to launder their funds."
Posted by: Steve || 06/01/2005 12:11 || Comments || Link || E-Mail|| [288 views] Top|| File under:
Home Front: WoT
Paleo Gets Five Years on Gun Charge
PORTLAND, Ore. (AP) - A Palestinian man was sentenced Tuesday to five years in prison for carrying a machine gun during target practice alongside members of an Oregon terror cell. Ali Khalid Steitiye, 42, will serve his sentence and then be deported to Lebanon, said his attorney, Noel Grefenson.

U.S. Attorney Charles Gorder said although Steitiye was present at target practice at the same Washington gravel pit as members of the Oregon terror cell in September 2001, the investigation concluded he was not part of the organization.

Steitiye, who has a previous gun possession conviction, has maintained he is not a terrorist. In court Tuesday, Steitiye read a prepared statement, saying he ``disagrees with many of the politics of this country, but I truly love it, and it will be very hard for me to leave.''


But it will be very easy for us to throw you out.

``I have never had a country of my own. I grew up in a refugee camp and when this sentence is done, I will return to that camp,'' he said. ``Where I come from, guns are as much a part of people's lives as cell phones are in this country ... My mistake and weakness is guns.''


And hanging in the same vicinity as terrorists ...

The so-called Portland Seven are accused of conspiring to travel to Afghanistan to help the Taliban fight the U.S. military. Six are serving prison terms of up to 18 years. The seventh, the alleged ringleader, was reported killed in an October 2003 crossfire shootout in Pakistan.

Steitiye was never charged along with members of the group, although he had been identified as a coconspirator in the indictment against them.
Posted by: Steve White || 06/01/2005 00:24 || Comments || Link || E-Mail|| [413 views] Top|| File under:
Southeast Asia
Thailand terror case collapses
Four Thai Muslims have been acquitted of belonging to extremist group Jemaah Islamiah (JI) and plotting bomb attacks against Western embassies in Thailand. The high-profile case was dismissed after a Bangkok court found a lack of evidence against the men. Their prosecution had stirred anger in southern Thailand, where a recent surge of violence has been blamed by the government on Muslim separatists. Their lawyer, Somchai Neelaphaijit, vanished mysteriously in March 2004.


"Somchai Neelaphaijit sleeps wit' da fishes!"

The case against them stemmed from the arrest in May 2003 of Singaporean Arifin bin Ali, allegedly a senior member of JI, which has been blamed for a string of bomb attacks in South East Asia, including the 2002 attack on Bali. During the trial, Thai police told the court that Arifin implicated three of the four defendants as conspirators in plans to bomb the US, British, Israeli, Singaporean and Australian embassies in Thailand, as well as tourist sites. But the judges' verdict pointed to the prosecution's lack of physical evidence to back up its case. "No evidence was found that they were setting up a JI network or gathering people to launch a terror attack," the verdict said.

The accused - doctor Waemahadi Wae-dao, school owner Maisuru Haji Abdulloh and his son Muyahid, and a manual labourer, Samarn Wae-kaji - all denied the charges, which could have seen them sentenced to 10 years if convicted. The case against the men added to tensions in Thailand's troubled south, where more than 800 people have been killed in the last 18 months, in violence blamed on the heavy-handed authorities, and Muslim extremists. Their lawyer, Somchai Neelaphaijit, a prominent Muslim lawyer and human rights activist, reportedly told colleagues he had received death threats after he agreed to take up their case.

Looks like somebody was serious about those threats

The four men are to remain in detention while the prosecution decides whether to appeal.

This article starring:
ARIFIN BIN ALI
Jemaah Islamiah
MAISURU HAJI ABDULLOH
Jemaah Islamiah
SAMARN WAE KAJI
Jemaah Islamiah
WAEMAHADI WAE DAO
Jemaah Islamiah
Posted by: Steve || 06/01/2005 09:47 || Comments || Link || E-Mail|| [298 views] Top|| File under:
Syria-Lebanon-Iran
Kurdish cleric dies of torture in Syria: party officials
BEIRUT - A Kurdish Sunni Muslim cleric in Syria who was reported missing last month has died after being tortured, Kurdish party officials said on Wednesday.

Sheikh Mohammed Maashuq al-Khaznawi

had not been heard from since May 10 and was believed to have been detained by Syrian police. The cleric "was killed at the hands of Syrian authorities," a spokesman for the Kurdish Yakiti party said a statement received by AFP in Beirut.
An official from the Kurdish Democratic Party in Syria,

Nazir Mustapha

, told AFP that doctors in Damascus reported "traces of torture" on Khaznawi's body. The sheikh was widely popular in Syria, and was known for teaching that Islam and democracy are compatible. News of his disappearance led to massive demonstrations in northern Syria last month.
Syria is home to some 1.5 million Kurds, around nine percent of the population. They are fighting to have their language, culture and political rights recognised.
Posted by: Steve || 06/01/2005 13:02 || Comments || Link || E-Mail|| [416 views] Top|| File under:
Terror Networks
Strat Page: TERRORISM: Things You Don't Hear Much About
June 1, 2005: A lot is going on in the "Global War on Terror" that gets very little attention. In fact, much of what occurs outside of immediate the U.S. interests rarely gets mentioned by either U.S. government or military sources, and is hardly ever covered by the media -- including the "new" media.

Consider the following developments in counter-terrorism over the last ten days in May,

Albania: Froze the assets of several groups cited by the U.N. as financing terrorism.

Algeria-Mauritania - The two countries initiated an agreement to cooperate against Islamic extremists.

Bahrain - The government publicly accepted the U.N.'s standard international counter-terrorism guidelines. A counter-terrorism command center was been established, and ties are being established with counter-terrorism programs in the other Gulf States.

Dominican Republic - Recent intelligence operations suggested that several domestic radical organizations may in communication with al Qaeda or other Islamist groups with the intention of securing assistance in mounting an attack against U.S. interests.

Egypt - Increased surveillance of suspected groups and individuals led to the uncovering of several explosives caches and some documents indicating a threat to the Suez Canal, resulting in a tightening of security arrangements along the waterway, the fourth most important in the world in terms of the number of transits.

France-Netherlands - Acting on information provided by Dutch security forces, the French arrested Islamist Bislan Ismaillen, wanted in the assassination of Dutch artist Theo van Gogh.

Germany - Initiated a new program to more closely scrutinize persons from the Middle East seeking political asylum or claiming refugees status and of persons wishing to travel to the Middle East, and has indicated that it will propose a similar program for the entire European Union.

Italy - Police raids netted nine North Africans suspected of ties to al Qaeda and five suspected members of a domestic anarchist organization.

Montenegro: Acting on tips from Albanian security forces, police arrested four men planning to sell MANPADS (portable surface-to-air missiles).

NATO - A special parliamentary commission met to discuss security measures against the threat of nuclear terrorism and develop procedures for consequences management should such an attack occur.

Panama - Security forces managed to break a cell that facilitated weapons smuggling and provided other logistical support to a Colombian narco-terrorist organization.

Saudi Arabia - Began a review of security along the nation's northern borders, which run for about 850 kilometers and touch Jordan, Iraq, and Kuwait, but are currently patrolled by fewer than 2,500 border guards.

Spain - The Guardia Civil arrested an alleged member of the radical leftist group GRAPO, apparently attempting to cross the Franco-Spanish border.

Yemen - Government security forces conducted a series of raids that took down a number of Al-Houthi movement safe houses and weapons caches, in addition to rounding up several suspects, including Ibrahim Sharaf al-Din, one of the leading members of the movement.

Posted by: Mrs. Davis || 06/01/2005 07:33 || Comments || Link || E-Mail|| [305 views] Top|| File under:
Iraq-Jordan
Report: Iraqi Kurdish leader injured
LONDON, June 1 (UPI) -- The head of the Iraqi Democratic Party of Kurdistan,

Masoud Barzani

, was injured in an Iraqi attack, it was reported Wednesday. Al-Quds al-Arabi quoted unidentified Kurdish sources in northern Iraq as saying assailants opened fire on his convoy after he left his office at noon in Erbil in northern Iraq. The sources told the independent Palestinian-owned paper Barzani was taken to a hospital with wounds to his feet.
They added violence erupted across Erbil, the capital of the Kurdish region, during which President Jalal "Talabani's people were accused of being behind the attack following tension in relations between the two men in recent weeks over the question of the presidency of the region."
The sources said the tension between Barzani and Talabani had stopped the Kurdish parliament from convening, adding the Kurdish legislature "has not been functioning" since after the Iraqi general elections on Jan. 30.
Posted by: Steve || 06/01/2005 16:34 || Comments || Link || E-Mail|| [412 views] Top|| File under:
U.S. warns Iraq's neighbors not to treat Zarqawi
Defense Secretary

Donald Rumsfeld

on Wednesday warned Iraq's neighbors not to provide medical care to al Qaeda's leader in Iraq, Abu Musab al-Zarqawi, who the Pentagon believes has been wounded. "The current assumption is that he's in Iraq. Were a neighboring country to take him in and provide medical assistance or haven for him, they, obviously, would be associating themselves with a major linkage in the al Qaeda network and a person who has a great deal of blood on his hands," Rumsfeld told a Pentagon briefing.

"They would be 'un-helpful"


Rumsfeld was not specific about the possible consequences for a country that provided medical care for the Jordanian-born extremist, who has been accused of masterminding a spree of suicide bombings, ambushes and assassinations in Iraq.

But we can guess it wouldn't be pretty. Unless you enjoy that sort of thing, like we do here.

Iraq borders Syria, Iran, Jordan, Kuwait, Turkey and Saudi Arabia.

My money is on Syria, with Saudi a close second. Iran is too far away and Jordan has a noose with his name on it.

Air Force

Gen. Richard Myers

, chairman of the U.S. military's Joint Chiefs of Staff, said that "our assessment is that he has been wounded" but said he did not know how severely. "The best guess is that he was injured out in western Iraq near the Syrian border. And we believe it, because the postings on the Web site, on their Web pages, seem to be consistent with other things we've seen that were true," Myers told the briefing.
A U.S. intelligence official said on Tuesday that an audio recording that surfaced on Monday in which Zarqawi denied he was seriously wounded was authentic. The tape followed Internet postings by the al Qaeda Organization for Holy War in Iraq saying Zarqawi had been wounded but was in good health and back leading operations in Iraq.
The Sunday Times of London reported that Zarqawi had shrapnel lodged in his chest and may have been moved to Iran. The newspaper said he was wounded three weeks ago when a U.S. missile hit his convoy near the western Iraqi town of Qaim near the Syrian border, and that his supporters might try to move him to another country for an operation.
The U.S. military in recent weeks has conducted several operations in western Iraq against the insurgency, a mix of indigenous Sunni Muslim Arabs and foreign radical Islamic fighters like Zarqawi.
Posted by: Steve || 06/01/2005 13:15 || Comments || Link || E-Mail|| [402 views] Top|| File under:
Life Style Issues Weaken al Qaeda
June 1, 2005: American troops operating along the Syrian border find that most of the hostiles they encounter, and kill, are foreigners. Saudi Arabians are the most common, but there are men from as far away as Morocco. The anti-government forces are increasingly non-Iraqi forces. Iraq is being invaded by hostile foreigners, who kill hundreds of Iraqis a month. The invaders speak Arabic and say they come in the name of peace.
After Fallujah was cleaned out last November, Islamic terrorists and Baath Party nationalists fled to many other locations. There was no longer one large concentration of bad guys, but many smaller ones. This caused friction, because part of the al Qaeda package is severe life-style adjustments. The women have to cover up, no Western clothing, music or booze, lots of facial hair on the guys, and so on. This was not popular in Afghanistan, nor is it here. Al Qaeda enforcers will remonstrate, beat, kidnap or kill those who continually disobey.
This has led to attacks on tribal leaders who disagree with al Qaeda, and refuse to buckle under to their rules. Some tribal leaders have been beaten, kidnapped or killed. The tribes have responded with violence. Throughout May, American troops in western Iraq encountered battles between Sunni Arab tribesmen and al Qaeda gunmen. American marines would get in touch with the local tribal leaders and offer assistance in these situations. Perhaps a few smart bombs? Overhead pictures from a UAV? Recording of al Qaeda radio conversations? Especially the ones discussing what they are going to do to the tribesmen once this impious resistance is put down. Over the weekend, Sunni Arab and Shia leaders agreed on how the new government would be run. The Sunni Arabs, or at least the majority of them, have agreed to work with the Shias, and against those Sunni Arabs who back al Qaeda and Saddam's old Baath Party.
Posted by: Steve || 06/01/2005 12:02 || Comments || Link || E-Mail|| [284 views] Top|| File under:
U.S. Captures Former Saddam Regime Spy
U.S. soldiers have captured a former Saddam Hussein regime spy, the U.S. military said, and a suicide bomber attacked the main checkpoint to Baghdad International Airport on Wednesday, wounding at least seven Iraqis, police said. The explosion, which occurred shortly after 9 a.m., sent a huge cloud of black smoke billowing into the sky, destroyed several vehicles and underscored the difficulties U.S. and Iraqi authorities are facing to curb the rampant insurgency.
In New York, Iraqi Foreign Minister

Hoshyar Zebari

said U.S.-led forces must remain in Iraq until the country's own soldiers and police can take responsibility for securing the nation amid its continuing insurgency.
U.S. soldiers struck a blow against militants plotting attacks by capturing four wanted terrorists during separate raids since Sunday, including a former spy in Saddam's secret service who was believed to be financing several terrorist groups in western Baghdad's Ghazaliyah district, the military said in a statement Wednesday. The former spy, whose identity was not revealed, was also suspected of working as a cameraman for a terrorist group, apparently filming attacks against coalition forces that are later posted on Internet sites or distributed to media outlets.
Iraqi authorities are trying to take the fight to insurgents, who have launched attacks that have killed at least 765 people since Iraq's new government was announced April 28. A massive Iraqi-led offensive has been launched, dubbed Operation Lightning, aimed at curbing the constant flow of violence. But a suicide bomber slipped through the dragnet Wednesday, exploding his vehicle at the main checkpoint to Baghdad's international airport, said police Capt. Thalib Thamir.
An Internet statement purportedly released by the al-Qaida in Iraq terror group claimed responsibility for the attack. The statement's authenticity could not be verified. The blast happened near the Abbas Ibn Firnas statue, commonly known as the "Flying Man," which depicts a winged medieval Arab astronomer. The statue is located between two car parks. "Me and some colleagues at Iraqi Airways were waiting in line when we saw a speeding car, then we heard a big explosion," said Ghassan Yassin, one of at least seven Iraqis wounded. "The next thing I realized is that my car was on fire, I got out thorough the window after the doors are jammed due to the explosion."
Foreign extremists are thought to be a small portion of the Sunni-dominated insurgency, although they are blamed for some of the deadliest attacks, particularly spectacular suicide bombings. Wednesday's attack near the airport, which scores of foreigners working here use daily to enter and leave this war-ravaged country, highlights the difficulties U.S. and Iraqi forces are having to defeat the insurgency and safeguard even Iraqi's most vital facilities.
Zebari, Iraq's foreign minister, told the United Nations Security Council on Tuesday that he was "concerned" about U.S.-led forces leaving before Iraqi security forces were ready to protect this country from insurgents. "I'm a realist, OK, and we've seen that before. We need to complete this mission with their help," Zebari told The Associated Press in New York late Tuesday. "We are getting very close. The riding is getting tougher." The multinational force has about 138,000 U.S. troops and over 22,000 soldiers from 27 other countries.
Acting U.S. Ambassador

Anne Patterson

, speaking on behalf of the multinational force, told the Security Council it won't remain in Iraq any longer than necessary, but no "specific timeline for the withdrawal" has been set. But if Iraqi authorities want the force to stay, it shouldn't leave "until the Iraqis can meet the serious security challenges they face," she said.
Australia's mufti,

Sheik Taj El Din al-Hilaly

, returned to Baghdad on Wednesday in a bid to secure the release of kidnapped Australian hostage

Douglas Wood

, 63, who was detained by an insurgent group called the called the Shura Council of the Mujahedeen of Iraq about a month ago. Wood, an engineer who lives in California, is believed to be alive and well, al-Hilaly has previously said. The mufti's spokesman said Sunday that Wood will not be released until fighting subsides around the area where he is being held.
Al-Hilaly, an Egyptian, declined to speak for security reasons when approached by Associated Press Television News at a Baghdad hotel where he is staying, but his arrival signals the likelihood that a development in the hostage drama is in the offing. More than 200 foreigners have been taken hostage since the war in Iraq began two years ago.
Posted by: Steve || 06/01/2005 11:49 || Comments || Link || E-Mail|| [303 views] Top|| File under:
Afghanistan/South Asia
Tales from the Crossfire Gazette
Serial killer Buddu killed in RAB 'crossfire'
May 31: An alleged serial killer, Badiuzzaman Buddu, was killed in 'crossfire' with the Rapid Action Battalion (RAB) members in Rajshahi early Tuesday. The RAB sources said Buddhu, son of Altaf Hosain Talukder of village Kayelgati under Sirajganj sadar upazila, was a listed criminal and he was arrested Monday afternoon from Sealkole bazaar in Sirajganj.

"Afternoon, Buddhu. Hands where we can see them, you're coming with us"

A RAB team along with Buddu went to different places in search of arms..

Here some arms, there some arms..

following his confessional statement,

They're really big on getting the paperwork correct..

they said, adding as a RAB jeep carrying Buddu reached village Ramrama in Bagmara, accomplices of Buddu attacked them in a bid to take him away.

"We've got ta save Budda! Sure, he's a rotten SOB, but he's our SOB!"

RAB also retaliated.

It's what they do for a living

At one stage of the encounter,

perhaps even before they left the station

Buddu tried to escape, but received bullet injuries and died on way to hospital. The RAB jeep was badly damaged.

"Dammit, those stains will never come out!"

Buddhu was accused in several cases including rapes, killings and robberies.
He was also a leader of the underground outfit Purba Banglar Communist Party (PBCP).
RAB sources in Rajshahi said several hundred people called them over mobile phone throughout the day and thanked them over the news of arrest and death of serial killer Buddu. Meanwhile, the peace-loving people of the surrounding villages embraced themselves and got a sigh of relief at the death of Buddu. Hundreds of jubilant people in different villages, including Sealkole, Koyelgati and Bhadraghat of Sirajganj, took out sporadic procession, distributed sweetmeats and many of them offered ' nafal' prayers at the death news of Buddu, who had been evading police eyes for long.

"Huzza! Buddha's dead, sweetmeats for all!"

No one of the surrounding villages could lodge even a complaint against Buddu at the local police stations although they remained hostages of the criminal activities of Buddu for long.
The police was in search of him for at least nine cases, including murder. He was also awarded 15 years of imprisonment in a case.

Villagers narrated a number of horrendous description of his brutality, crime and murder. It was learnt that Buddu, on gunpoint, raped the wife and daughter of one Hanif by confiscating them at the same room in 1991. After knowing the incident, Hanif complained to the local chairman demanding justice, but Buddu became far more enraged and once again raped Hanif's wife. He also cut away her breast with a sharp weapon. Getting no justice, Hanif committed suicide the same year. In 1993, Buddu along with some of his gang members demanded a huge amount of toll from Dr. Korban of Sealkole union. As the doctor expressed his inability to pay the toll, Buddu killed him at his room.
In 1994, Buddu killed Jamaat Ali of village Madhunandina under Jamtoil union over a futile issue.
In 1995, he fired at Isahaq of Tantipara under Bhadraghat union in a bid to kill him. Although he failed in the attempt, one of the eyes of Isahaq had to gouge out.

Ouch, that'll leave a mark

In 1996, Buddu killed Ansar, body guard of Shahjahan Chairman of Jhaul union. The police arrested him with a revolver at Paikosa Bazar of Jhaoul union in 1996, but he was released soon.

That seems to happen a lot. Which is why they have "crossfires".

Then Buddu killed Shahjahan chairman at a tin-shop of Al Mahmud in Sirajganj at broad daylight in 1998. In 2000, he killed Fazal Rahman of Bhadraghat.
It is learnt that Buddu was one of the gang members of Randhunibari police camp loot and killing incident in 2003 in which at least four policemen were killed when the PBCP terrorists stormed the police camp at broad daylight. They also looted 12 SLRs from the police camp which could not be recovered since then.

"He's nothing but a low-down, double-dealing, backstabbing, larcenous perverted worm! Hanging's too good for him. Burning's too good for him! He should be torn into little bitsy pieces and buried alive!
What's that? You shot him dead? OK, that'll work too."


Juba League activist among 2 killed in 'crossfire' in city
Two persons, including a Jaba League activist were killed in separate 'crossfire' incidents yesterday between the alleged criminals and law enforcers. Of the victims, one was killed in crossfire with the Rapid Action Battalion while another in gunfight with the police. An activist of the Awami Juba League, Suman Ahmed (25), was killed in crossfire with the RAB members at Rampura while a top listed criminal, Saidur Rahman alias Saidur (35), was killed in crossfire with the police at Pallabi in the small hours of yesterday.

Nice and dark, those small hours

Suman was a son of Abdul Hakim, a resident of 259/1, East Goran, 8 no lane under Khilgaon police station while Saidur, son of Tasiruddin, was a resident of block-Dha, house no-50 under Pallabi police station.
The RAB and police sources said a gang of armed miscreants including Suman gathered at block-F, Banosree project at Rampura under Khilgaon police station to commit crime.

"What'd ya want to do tonight, Abdul?" "Same thing as every night, moron. Commit crimes, we're miscreants, that's what we do."

On information, a team of RAB-3 rushed to the spot at around 3:30 a.m.

"Hurry up, boys. It'll be light soon.."

Sensing the presence of RAB personnel, the miscreants opened fire on them. As the law-enforcers retaliated, Suman was caught in crossfire and died on the spot. His accomplices, however, fled the scene.

Just like they were never even there

Later, the RAB members recovered a .22 bore revolver and two round of bullets from the spot, the police sources said. The body was sent to Dhaka Medical College Hospital (DMCH) for autopsy.

"Ok, he's dead. I see two holes in the back of his head, they look to be about .22 caliber."

Talking to The Independent at the DMCH morgue, Suruj Ali, uncle of the victim, informed newsmen that Suman joined the Awami Juba League from the Jatiyatabadi Juba Dal seven to eight months ago. He alleged that the Juba Dal leaders killed him in the name of crossfire in connivance of the RAB members.

Interesting, wonder how long before Uncle Ali has an accident

There was no case with any police station against Suman, he said adding that a team of RAB-3 arrested the victim from a dish shop near his Goran residence at around 9:00 p.m.

Guess they "questioned" him before "rushing" to the spot.

When contacted, a SI of Khilgaon police station said that there was no case with Khilgaon PS against him.

"Who? Never heard of him, go ask the RAB."

On information, Saber Hossain Chowdhury, organising secretary of the Awami League, visited Suman's Goran residence to console his family members. He also termed the killing political. Hundreds of leaders and activists of the Awami Juba League brought out a procession protesting the killing.

In the second incident, a team of Pallabi Thana police arrested Saidur and his associate Md Masum Billah (34) from the west side of Aminbazar bridge when they were going to Savar by a private car (Dhaka-Metro-Kha-11-6948). Sources in the police said the Pallabi police, following Saidur's confessional statement, conducted several drives in different places of Pallabi to nab criminals and recover arms and ammunition, but failed to nab any one or recover anything.

"OK, Saidur, we've driven all over this godforsaken town and we ain't nabbed no one. You'd best come up with something soon or I'm gonna find me a dark alley"


Later, they took Saidur to Sagufta MN Housing under the same police station at around 2:25 a.m. to recover arms and ammunition.

Nice and dark at 2:25am, and plenty of parking in the alley behind the housing project

But criminals, sensing their presence, fired gunshots on the police prompting them to instantly fire back.

BANG! "Stop or I'll......what the hell, who's kidding who?..BANG!..BANG!..BANG!"

Saidur was caught in the crossfire and hit by four bullets, the police sources said adding that his associates managed to flee the scene.

Like the wind, they vanish into the night....

The police recovered a .32 bore revolver, one light gun, eight round of bullets, two knives and five live cocktail bombs from the spot. The bullet injured was, later, rushed to the DMCH emergency department where the attending doctor declared him dead.

According to the police sources, Saidur was accused in nine criminal cases including two murder cases, three of which were filed with the Pallabi police.
Top Ctg terrorist arrested
May 31: Chittagong Metropolitan Police (CMP) arrested the top terrorist of the port city Shahjahan yesterday. He is accused in 14 cases and is a listed terrorist of Chittagong Metropolitan Police.
Acting on a secret information, a special team of Kotwali thana police raided Station Road area and arrested Shahjahan in the evening.

"How'd youse coppers find me?" "It's a secret, if I told ya I'd have to kill ya" "Dat's ok, I don't need to know"

He confessed to the police that he had firearms in his possession. On the basis of his statement a joint team of Kotwali thana and Doubalmooring thana police went to Moricha Para area. From the spot the Police recovered a country made LG and two rounds of bullet from underground. Police said when they were busy in making the list of the arms Shahajahan tried to flee from the spot with hand-cuff then the police shot him at the knee of right leg.

"OK, that's one light gun, looks country made, and one, two.....BANG!..two rounds. Oh, and one kneecap."

He is now under treatment at the Chittagong Medical College Hospital under police custody.

"Ah, quit yur wimpering, youse got another kneecap."

Shahjahan was arrested five times during last three years but was released on bail. A case was lodged under Arm Act with Doubalmooring thana. Beside the CMP nabbed 29 criminals who are involved in various crimes and 158 persons from different parts of the port city during the last 24 hours.
Posted by: Steve || 06/01/2005 08:23 || Comments || Link || E-Mail|| [304 views] Top|| File under:
At least 27 dead in Afghanistan mosque suicide blast
A suicide bomber blew himself up inside a mosque in Kandahar in southern Afghanistan, killing at least 27 people including the police chief of the capital Kabul, witnesses and officials told AFP. The blast occurred as prayers were offered for an Islamic cleric who was shot dead by suspected Taliban militants at the weekend, witnesses and an intelligence official said on Wednesday.

An AFP correspondent at the scene said he saw "at least 27 dead bodies" at the Maulvi Abdul Rab mosque in central Kandahar, a city known as the birthplace of the ousted Taliban regime. "One man entered the mosque and blew himself up. The explosion killed more than 20 people and lot of people are injured. General Akram, police chief in Kabul, was also killed," the correspondent said. "There were some 50 to 60 people inside the mosque when the explosion occurred. This was a very big explosion and there is blood everywhere in the mosque and outside it," he said. "Human limbs are scattered all over the mosque compound."

An intelligence official also confirmed that General Akram had died. Interior ministry spokesman Lutfullah Mashal said "at least two dozen people" had died in the blast and a number of high ranking provincial and government officials were in the mosque at the time. "The blast took place around 9:00 am (0430 GMT) this morning during prayers for the religious leader. The exact number of casualties is not known yet but dozens have been killed and dozens have been injured," he told AFP. A police officer said the fate of the other officials caught up in the blast was unknown. Witnesses told the private Pakistan-based Afghan Islamic Press news agency that a man in a military uniform entered the mosque and blew himself up.

Afghanistan remains wracked by violence three and a half years after the fall of the ousted Islamic Taliban regime. More than 250 people, mostly militants, have died in recent months. The hardliners claimed responsibility for the killing on Sunday of Maulvi Abdullah Fayyaz, chief of Kandahar's Islamic Council and a close supporter of US-backed President Hamid Karzai. Two armed men on a motorcycle gunned down the cleric in restive Kandahar province, regarded as a Taliban hotbed. Fayyaz organized a meeting of other Afghan Islamic clerics in Kandahar last week in which the council of ulemas, or scholars, revoked the title of Amirul Mominine, the leader of all believers, given to fugitive Taliban leader Mullah Mohammed Omar.

More than 18,000 coalition troops, including about 16,000 US forces, are in Afghanistan hunting Taliban remnants who, three years after the toppling of the extremist Islamic regime, are still waging a guerrilla-style insurgency. On Monday up to 16 militants and four police officers were killed in a series of attacks in southern Afghanistan.
Posted by: ed || 06/01/2005 03:18 || Comments || Link || E-Mail|| [341 views] Top|| File under:
Africa: North
2 Algerian soldiers, 2 hard boyz killed
Two Algerian soldiers and two militants have been killed in two separate clashes as government forces intensify its sweep on rebel strongholds, newspapers reported on Tuesday. Members of the al Qaeda-linked Salafist Group for Preaching and Combat (GSPC) ambushed an army unit on patrol and killed two soldiers on Monday in Boumerdes, about 50 km (31 miles) east of the capital Algiers, newspaper Liberte said. Five soldiers were also seriously wounded in the attack, the newspaper said citing unnamed sources. Authorities were not immediately available for comment. In a separate incident, two rebels suspected of belonging to the smaller Armed Islamic Group (GIA) were killed late on Sunday during clashes with security forces near Chlef, about 200 km southwest of Algiers, Liberte said.
Posted by: Dan Darling || 06/01/2005 00:21 || Comments || Link || E-Mail|| [347 views] Top|| File under:
Afghanistan/South Asia
Riorts Protests continue after Karachi bombing
Four employees of US fast-food franchise Kentucky Fried Chicken (KFC) were burned to death and two others froze to death in the outlet's refrigeration unit in Karachi during a riot that followed a suicide attack on an imambargah in Karachi, rescue workers said on Tuesday. The deaths have increased the overall toll to 12, six more than Monday's toll of the imambargah attack blamed on the defunct Jaish Muhammad.


They keep calling it "defunct." It keeps killing people...

Enraged Shia mobs set fire to the restaurant on Monday night, but the bodies inside KFC were only found on Tuesday morning, said Rizwan Edhi of the Edhi Foundation. "All the dead were KFC employees," he said. The attack on the KFC outlet came just minutes after the attack on the Karachi mosque. Mobs of angry Shias also attacked a hospital, three gas stations, a bank, two banquet halls and a collection department of the Aga Khan Hospital and burned more than 25 vehicles. They also stoned several vehicles and buildings in different parts of the city. Five people were injured in an exchange of fire between mobs and police. Dozens of Shias also tried attacking another KFC but police detained 30 of them, said a police official. Sindh Home Minister Rauf Siddiqi said security had been put on "high alert".
Posted by: Fred || 06/01/2005 00:00 || Comments || Link || E-Mail|| [300 views] Top|| File under:
Qazi wants Karachi strike
Jamaat-e-Islami (JI) chief Qazi Hussain Ahmad asked people to observe a complete strike in Karachi today (Wednesday) to condemn the killing of JI leader Aslam Mujahid, the imambargah attack and a bombing at Bari Imam Shrine in Islamabad.


Qazi will try to milk this for all it's worth...

President

Pervez Musharraf

on Tuesday condemned the killing of Aslam Mujahid and the terrorist attack on the imambargah and appealed for calm and unity to foil the saboteurs' designs.


What'd they expect him to say? "I'm glad they're all dead!"?

Might have induced a few arrhythmias ...

Police on Tuesday identified two of the assailants involved in Monday's attack on the imambargah. Dr Najeeb, town investigation officer (TIO) of Gulshan-e-Iqbal, told Daily Times that the surviving assailant was identified as Tehseen, a resident of Orangi Town. The TIO said Tehseen was critically injured in the gunfight outside the imambargah. The dead assailant was identified as Muhammad Asif Khan, the TIO said, adding that Tehsin had told police that he and Asif were from the defunct Lashkar-e-Jhangvi (LJ).


"I do no think that word means what you think it means..."

Earlier, Tehsin kept changing his statement, the TIO said, adding that he first told police that his name was Muhammad Jamil and he was a Jaish e-Muhammad activist. Then he said his name was Bashir.


Even though we're the Great Satan, they really should look into using Craftsman tools...



This article starring:
MUHAMAD ASIF KHAN
Lashkar-e-Jhangvi
MUHAMAD JAMIL
Jaish e-Muhammad
MUHAMAD JAMIL
Lashkar-e-Jhangvi
TEHSIN
Lashkar-e-Jhangvi
Lashkar-e-Jhangvi
Posted by: Fred || 06/01/2005 00:00 || Comments || Link || E-Mail|| [302 views] Top|| File under:
Sunni Tehrik hard boy killed in Karachi festivities
KARACHI: A Sunni Tehrik (ST) worker was killed and three were injured in a clash between Sunnis and Shias in the city on Tuesday. The clash took place with activists of the Naad-e-Ali in Jaffar-e-Tayyar Society, Malir, police said. A group of Shias gathered outside Farooq-e-Azam mosque and tried to burn down a board with the names of the caliphs, police said, adding that this led to an argument between the management of the mosque (belonging to the ST) and the Shia group. An unidentified man shot at the mosque's management during the argument, killing Mukhtiar, an ST worker, and injuring ST workers Zubair, Amjad and Nazeer.
Posted by: Fred || 06/01/2005 00:00 || Comments || Link || E-Mail|| [280 views] Top|| File under:
Kashmir Korpse Kount
Twelve Islamic militants, four Indian troops and a civilian have been killed in an upsurge of violence in Indian-held Kashmir just ahead of a visit to Pakistan by moderate separatists, officials said on Tuesday.


That sort of thing is usually the clue of impending violence, isn't it?

The toll was the highest in months in the disputed region. Indian soldiers killed five militants in a clash in the border district of Poonch, a defence spokesman said. A soldier also died in the clash, he said. Three more militants and two soldiers died in another clash in Nildoora village, police said. Hardline militant group Al Mansurain said in a statement the three slain militants belonged to the group.


I believe al-Mansurain is Lashkar e-Taiba with a false nose and moustache...

It said five troops died in the clash but police said the figure was two. In separate clashes late on Monday, four militants died in northern Baramulla and Kupwara districts, police said. A soldier was killed in the fighting and two houses were damaged, a police spokesman said. Police said suspected militants shot dead a Muslim in the southern Rajouri district late on Monday.
Posted by: Fred || 06/01/2005 00:00 || Comments || Link || E-Mail|| [282 views] Top|| File under:
Suspected LJ member held
LAHORE: The Anti-Terrorism Force (ATF) has arrested a suspected member of the outlawed Lashkar-e-Jhangvi (LJ) group from Harbanspura in Lahore, sources told Daily Times on Tuesday. Sources said the man identified as Qazi Manzoor from southern Punjab was an important LJ activist. "He escaped from Karachi and the ATF arrested him from a house in Harbanspura and took him to an undisclosed location for interrogation," sources added.


"Aaaaiiieee! That was my kneecap!"
"Here! You want it back?"

Meanwhile, intelligence agencies released Zafar Iqbal and Mistri Saeed, arrested from Sargodha for links with the LJ. "The two have no links with the outlawed outfit but were friends with Mansoor, an LJ activist, who had been arrested with a bag with explosives," sources said. Sources believe that Mansoor and Qari Manzoor could give information about the LJ's network in Punjab.

This article starring:
MISTRI SAID
Lashkar-e-Jhangvi
QAZI MANSUR
Lashkar-e-Jhangvi
ZAFAR IQBAL
Lashkar-e-Jhangvi
Lashkar-e-Jhangvi
Posted by: Fred || 06/01/2005 00:00 || Comments || Link || E-Mail|| [281 views] Top|| File under:
16 Taliban, four cops killed in Afghanistan
Up to 16 suspected Taliban militants and four police officers were killed in separate clashes between the militants and Afghan and US-led coalition forces, the American military said on Tuesday. US-led warplanes and troops killed nine Taliban rebels on Monday after the militants launched three attacks in quick succession on coalition forces, a coalition press statement said. No Afghan or coalition troops were killed or injured in the onslaught on Monday by the insurgents at Barmal in Paktika province.

"Initial reports indicate up to nine insurgents were killed on May 30 during three near-simultaneous attacks against Afghan and coalition positions along the Afghan-Pakistan border," the statement said. Three Afghan and coalition positions close to each other near the border came under attack by small-arms and rocket-propelled grenade fire, it said. "Coalition aircraft responded to the scene and, in conjunction with ground forces, pursued the attackers, killing a suspected six to nine insurgents," read the statement. It did not say who had carried out the attack.

Four police and another seven Taliban died on Monday when militants attacked a police headquarters in the Arghandab district of Zabul province, officials said earlier Tuesday. Seven police officers were wounded and three guerrillas were also captured in Monday's incident, interior ministry spokesman Lutfullah Mashal told AFP. "The district police headquarters came under attack and four police were martyred and seven were wounded. The building was partially damaged," Mashal said. "Seven enemy elements were also killed and three Taliban armed men were arrested," he added. In Jildiq, another district in the province, rebels also set fire to a police vehicle Monday but no casualties were reported, the spokesman said.

In southern Afghanistan, men on a motorcycle heroically torched tents used as primary school classrooms, police said on Tuesday. The unknown and armed men torched the tents in the Gelan district of Ghazni on Monday, provincial police chief General Abdul Rehman told AFP. No casualties were reported in the incident and no one claimed responsibility, he said.
Posted by: Fred || 06/01/2005 00:00 || Comments || Link || E-Mail|| [280 views] Top|| File under:
2 killed for 'spying for US' in Mir Ali
MIRANSHAH: Suspected Al Qaeda-linked militants shot dead two tribesmen in the Mir Ali tribal area near the Afghanistan border for allegedly spying for the United States, officials said on Tuesday. Their mutilated bodies were found lying near a vehicle in Mir Ali, about 25 kilometres east of Miranshah, the main town in North Waziristan.
Posted by: Fred || 06/01/2005 00:00 || Comments || Link || E-Mail|| [299 views] Top|| File under:
13 arrested in connection with the killing of a former senator
The South Waziristan political administration arrested 13 people from the sub-tribe of the Battani tribe to track down killers of former senator Malik Faridullah Khan, tribal areas security chief Arbab Arif told Daily Times on Tuesday. The official said the political administration also demanded the handover of the accused from the Battani sub-tribe since Khan was assassinated in their area," the security official said. The administration also sealed business centres of the sub-tribe in Tank city and impounded several vehicles while raids were being conducted to arrest more members of the tribe.

A unnamed tribal source told Daily Times that the arrests would help the government little to find out the perpetrators of the crime since "they are no ordinary men" to have made the successful assassination attempt on Khan. "The government knows my tribe was not involved but it is arresting our people to complete paperwork," he added. The authorities made the arrests in Frontier Region Tank near South Waziristan tribal region on Tuesday under the territorial responsibility clause of the Frontier Crimes Regulations. Under the law, a whole tribe is held accountable for any crime in their areas and given collective punishment as well.
Posted by: Fred || 06/01/2005 00:00 || Comments || Link || E-Mail|| [304 views] Top|| File under:
Five killed, seven injured in Dukki
QUETTA: A minibus packed with passengers hit a land mine in a village near Baolchistan's Loralai district on Tuesday, leaving four passengers dead and seven injured, a government official said. It was not immediately clear who had planted the mine on a dirt road in Dukki, about 150 kilometres northeast of Quetta, said the official, Sardar Khan.
Posted by: Fred || 06/01/2005 00:00 || Comments || Link || E-Mail|| [288 views] Top|| File under:
Iraq-Jordan
Anbar governor found dead
The governor of Iraq's biggest province, who was kidnapped earlier this month, was found dead along with his militant captors after a clash with United States forces, said government spokesman Laith Kubba on Tuesday. Kubba said the body of Anbar Governor Raja Nawaf was found tied to a gas canister in a house near the town of Rawa two days ago. He was discovered after US forces conducted a routine sweep through a neighbourhood and met fierce resistance from insurgents in the house. Authorities do not know how Nawaf died but it was likely that concrete fell on him after the clashes triggered explosives in the house, said Kubba.

Nawaf and four bodyguards were kidnapped on the road from Qaim to Ramadi just days after he became Anbar's governor. Officials and relatives said they were kidnapped by militants loyal to the Al Qaeda's leader in Iraq Abu Musab al-Zarqawi because of a dispute with Nawaf's tribe. Kubba said the bodies of two Syrians, one Jordanian and an Algerian were found beside Nawaf after the fighting. He said Nawaf, also the leader of the Abu al-Mahal tribe, had pursued militants in Qaim. "He had a main role in killing 17 extremists in Qaim," said the spokesman.
Posted by: Fred || 06/01/2005 00:00 || Comments || Link || E-Mail|| [295 views] Top|| File under:
Italian helicopter crashes killing all four aboard
Italy's military command said that Italian Army helicopter crashed in unclear circumstances, killing all four Italians on board. Rome said it would not affect its troop commitment in Iraq. "It should not discourage or undermine our project of stabilising that martyred country," Defence Undersecretary Filippo Berselli told the parliament. The military command said an investigation had begun into the deaths of the two machinegunners and two pilots, all between the ages of 29 and 39. "The aircraft was returning (to base) after having transported to Kuwait City a member of the contingent," the statement said.
Posted by: Fred || 06/01/2005 00:00 || Comments || Link || E-Mail|| [286 views] Top|| File under:
Afghanistan/South Asia
Former Afghan commander escapes attack
A former Afghan commander escaped unhurt when unidentified men launched a rocket attack on his home in Bajaur Agency, residents told Daily Times on Tuesday. Commander Anwar Khan was targeted in the attack that took place at 2:00am on Tuesday in the Yousafabad area, they said. "The rockets missed the target and landed in an open field," the residents said, but were unable to give an exact number of rockets fired. One of the rockets failed to explode and the political administration took it into custody, an administration official said on condition of anonymity.


"It din't explode! Pick it up, Mahmoud! We'll take it into custody!"
"No, you pick it up!"
Posted by: Fred || 06/01/2005 00:00 || Comments || Link || E-Mail|| [308 views] Top|| File under:
Pakistan hands what's left of Al-Libbi over to U.S.
Pakistan President

Pervez Musharraf

said yesterday top Al-Qaeda terror suspect Abu Faraj Al-Libbi had been handed over to the United States for prosecution, even though the man is believed behind two assassination attempts against him and could have received the death penalty here.


"For us? Oh, thankew! You shouldn't have!"

They can give him the death penalty when we're done squeezing him.

"I presume that he may have been deported already to the United States," Musharraf told a CNN conference in Atlanta, speaking via video hookup from Islamabad, adding till three days ago Al-Libbi was in Pakistan. Musharraf said Al-Libbi had been cooperating but had not provided any useful information on the whereabouts of terror mastermind Osama Bin Laden, and that Pakistan has no interest in keeping him.
Posted by: Fred || 06/01/2005 00:00 || Comments || Link || E-Mail|| [399 views] Top|| File under:
Who's in the News
81
[untagged]
Bookmark
E-Mail Me
The Classics
The O Club
Rantburg Store
The Bloids
The Never-ending Story
Thugburg
Gulf War I
The Way We Were
Bio
Merry-Go-Blog
Hair Through the Ages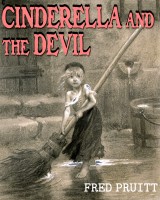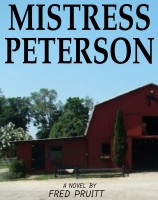 On Sale now!


A multi-volume chronology and reference guide set detailing three years of the Mexican Drug War between 2010 and 2012.

Rantburg.com and borderlandbeat.com correspondent and author Chris Covert presents his first non-fiction work detailing the drug and gang related violence in Mexico.

Chris gives us Mexican press dispatches of drug and gang war violence over three years, presented in a multi volume set intended to chronicle the death, violence and mayhem which has dominated Mexico for six years.
Click here for more information


Meet the Mods
In no particular order...


Steve White
Seafarious
Pappy
lotp
Scooter McGruder
john frum
tu3031
badanov
sherry
ryuge
GolfBravoUSMC
Bright Pebbles
trailing wife
Gloria
Fred
Besoeker
Glenmore
Frank G
3dc
Skidmark
Alaska Paul



Better than the average link...



Rantburg was assembled from recycled algorithms in the United States of America. No trees were destroyed in the production of this weblog. We did hurt some, though. Sorry.
3.231.220.225