-Short Attention Span Theater-
Jedi
At least! A serious contender for islam! Now, where did I put my lightsaber? Oh, the star wars kid would be so proud!...


Those adorable Wookiees are coming again to a theater near you. Star Wars: Episode III – The Revenge of the Sith, projected to be the final Star Wars film, was released in theaters nationwide on May 18. It has been exactly three years since the last film in the series, Star Wars: Episode II – Attack of the Clones (May 2002), and 28 years to the month since the first film, now titled Star Wars: Episode IV – A New Hope (May 1977), were released. What is startling about the George Lucas-inspired Star Wars phenomenon is not the advent of another movie, but the real ways in which people around the world appear to be forming a religion out of the Zen-like, Tao-like words and actions of the characters.

The Anglican Digest reported in its Lent 2005 issue that the first school to teach Jedi was recently opened in Romania. "Courses at the Star Wars Academy include the correct use of light saber swords, and lessons on how to speak Wookiee, the language of violent furry creatures in the films. The academy's founder, Adrian Pavel, said he decided to open the school in response to requests from fans," wrote The Anglican Digest editors.
Continued on Page 49
Posted by: Greretle Shuger3573 || 06/01/2005 08:45 || Comments || Link || E-Mail|| [305 views] Top|| File under:
Profit YAHWEH
I got some good laughs out of these video's...... you might also ?

Video #1 : Short news report on "Prophet Yahweh" aka Ramon Watkins calling down UFO'.

Here's the site .

I like video LA5, doesn't it look so so so um colorful. And then came along this picture.

Here's his offical site . "I felt compelled to go outside, with my students, and ask YAHWEH, in the exact same manner prophets in the bible summoned sightings, to send a UFO for us to see."

Prophet Yahweh to call UFOs over Las Vegas

"For only 45 days, starting June 1st until July 15, 2005, Prophet Yahweh, Seer of Yahweh, will be calling down UFOs and spaceships for the news media to film and photograph. During this time, a spaceship will descend, on Prophet's signal, and sit in the skies over Las Vegas, Nevada for almost two days."
Posted by: Spavirt Pheng6042 || 06/01/2005 07:27 || Comments || Link || E-Mail|| [273 views] Top|| File under:
Caribbean-Latin America
A year into UN mission, new unrest erupts in Haiti
Boy howdy, wonder how the crack Rantburg editorial staff missed that prediction.

PORT-AU-PRINCE- Fresh unrest erupted in Haiti Tuesday, a year after 6,000 UN troops and 1,400 police arrived here and as the UN Security Council and as the UN failed to extend their stay through elections in a matter of months.

In the latest violence, the French embassy here said Paris' honorary counsel for the northern city of Cap Haitien had been badly wounded by gunshots fired at his car en route to the capital. And at least two people were killed by gunfire earlier Tuesday in the Haitian capital where a market was also burned down, witnesses said.


At some point there just isn't anything left in Haiti to burn.

An AFP photographer saw the bodies of two people killed by gunshots, as well as a wounded man rushed to a nearby hospital in a vehicle. According to market vendors several people were killed and wounded. There was also much property damage.

The violence, blamed on backers of ousted president Jean-Bertrand Aristide, occurred near Cite Soleil, one of Port-au-Prince's largest shantytowns and home to 300,000 persons.

Eric Bosc, a spokesman for the French embassy, said honorary counsel Paul-Henri Mourral was badly wounded by gunshots. "Mr. Mourral took several bullets around his abdomen while travelling in his car near the airport, en route from Cap Haitien to the capital," Bosc told AFP. The French representative, who owns a hotel in Cap Haitien, was rushed to the Saint-Joseph hospital here, where his condition is said to be serious, according to Bosc.

As the unrest flared, Port-au-Prince Mayor Carline Simon called for calm and denounced the acts, which she said "will not resolve the country's problems."


Not that the thug-boys really care, Carline.

Simon sought help from the Red Cross and police to rescue people threatened by the incidents. According to Haitian radio Tropic FM, blue-helmeted UN stabilization force soldiers and Haitian police took up positions after midday around the presidential palace. Sporadic gunfire could be heard in that area.

More than 620 people have been killed by gunfire in the past seven months, most in the capital, human rights groups say. Some Port-Au-Prince neighborhoods remain under the thumb of armed Aristide supporters, who continue to press for his return to power.

In New York meanwhile, the UN Security Council on Tuesday renewed its stabilization mission to Haiti for only 24 days, after failing to agree a longer deployment. The United States wants congressional approval before agreeing to field more troops, and China wants only a six-month extension because Haiti recognizes its rival, Taiwan. However, diplomats said it is unlikely that China, which holds a veto on the council, would scuttle the mission on the eve of Haiti's elections.


The question, and remember, death is not an option: what's more worthless, Haiti's diplomatic recognition of another country or Haiti's presidential election?

Last month Aristide said he would not run in the presidential election scheduled for later this year in his Caribbean homeland, the Americas' poorest country. Aristide, who has been living in exile in South Africa for almost a year, said he was barred by the constitution from seeking a third term.

The office of dicator, however, interests him keenly.
Posted by: Steve White || 06/01/2005 00:13 || Comments || Link || E-Mail|| [266 views] Top|| File under:
Caucasus/Russia/Central Asia
Khodorkovsky sentenced to nine years
RUSSIAN oil baron Mikhail Khodorkovsky was jailed for nine years by a Moscow court, yesterday, in a sentence that provoked a storm of international criticism. Khodorkovsky, once Russia's richest man, was sentenced at the end of a marathon 12-day reading of a guilty verdict on six charges of fraud, embezzlement and tax evasion in Moscow's tiny Meschansky Court. George Bush, the United States president, led the criticism yesterday, saying "it looked like he had been judged guilty prior to having a fair trial". Supporters of the Russian tycoon insist he is the victim of a political prosecution, ordered by the Kremlin after Khodorkovsky began backing opposition parties. As the sentence was read Khodorkovsky, sitting in a steel cage flanked by armed policemen, sat looking straight ahead. Asked by one of the three-strong panel of judges if he understood, he said "no sane person" could understand the verdict.
Posted by: Seafarious || 06/01/2005 00:00 || Comments || Link || E-Mail|| [305 views] Top|| File under:
China-Japan-Koreas
S. Korean, Japanese Patrol Boats Lock Horns Over Fishing EEZ
South Korean and Japanese maritime patrol boats were locked in an hours-long confrontation off the coast of the southeastern port city of Ulsan Wednesday over a South Korean fishing boat that Japanese police claim had crossed into Japanese waters.

The Japanese patrol boats sought to tow away a South Korean fishing boat as Japan claimed that the boat was fishing in the EEZ under its jurisdiction. But the South Korean Maritime Police also attempted to take away the boat to the port off Ulsan.

The 77-ton boat, named ``Shinpung-ho'' was allegedly spotted inside the EEZ under the Japanese jurisdiction early Wednesday morning. But the boat fled to the Korean side EEZ with two Japanese maritime policemen who boarded the ship to arrest them.

As the boat moved into the Korean's EEZ, the maritime patrol boats of the two countries vied for claiming their jurisdictional rights over the boat.

It also said that a struggle ensued as the Japanese police sought to arrest the South Korean fishermen. Two Japanese police officers fell into the water before they were rescued during the scuffle, and a South Korean fisherman suffered a head injury inflicted by the Japanese police.

The 39-year-old fisherman, named Hwang, was rushed to a hospital after he suffered an injury during a scuffle with two Japanese policemen who smashed windows of the pilothouse of the boat to arrest him.



Banzai!



The South Korean police said it could not punish the fishermen unless there is concrete evidence that they illegally fished inside the Japanese EEZ.



Of course not. Any reason to stand up to the Japanese aggressors.
Posted by: gromky || 06/01/2005 16:23 || Comments || Link || E-Mail|| [277 views] Top|| File under:
StrategyPage: Kilos Headed for China in a Hurry
Russia is sending China the second of eight new Kilo class submarines this month. All eight boats are expected to be in service by next year. This is somewhat faster than expected. The Kilo is the best diesel-electric submarine the Russians have ever produced. Developed at the end of the Cold War (the 1980s), the design has undergone improvements since then. The Kilo is a 2,300 ton (surface displacement) boat with six torpedo tubes and a crew of 57. It is very quiet, and can travel about 700 kilometers under water at a quiet speed of about five kilometers an hour. Kilos carry 18 torpedoes or SS-N-27 anti-ship missiles (with a range of 300 kilometers and launched underwater from the torpedo tubes.) The combination of quietness and cruise missiles makes Kilo very dangerous to American carriers. The SS-N-27 has a half ton warhead, which won't sink a carrier, but could easily shut down aircraft operations for a while.
Posted by: ed || 06/01/2005 07:03 || Comments || Link || E-Mail|| [404 views] Top|| File under:
Europe
Now the Dutch say no
The Netherlands dealt an apparent death blow to the European Union constitution last night, with 63 per cent of the electorate rejecting the treaty, computer projections predicted.
Posted by: Fred || 06/01/2005 20:31 || Comments || Link || E-Mail|| [410 views] Top|| File under:
Bye-bye
Via Bros. Judd, someone is getting it.



My father's generation used to talk about Britain and the empire, the United States of America and Europe. They never talked about "the West" because such an idea had no meaning.

--SNIP--

He said: "Russia and America are both alien influences in Europe and eventually they'll both withdraw from it. Then we can return to our historic destiny." Of course I was intrigued to know what this historic destiny was

(what, WWI and II didn't give him an inkling?)

and eventually he blurted it out.

It wasn't particularly shocking, it was that he wanted European political union to be close and produce a state called Europe. What I hadn't realised was the sheer intensity of this man's desire for it and his near hatred of the superpowers who he thought were preventing it.

Today there's only one superpower - America. Perhaps the US deserves much gratitude for what it's done to preserve European freedom. In practice it doesn't get it. Its influence and culture are resented for reasons very close to those my tipsy German friend gave me all those years ago.

---

We didn't mean to take England's birthright away and we certainly don't want it.

Nothing but pain.
Posted by: anonymous2u || 06/01/2005 13:43 || Comments || Link || E-Mail|| [416 views] Top|| File under:
Airbus confirms A380 superjumbo delay
PARIS, June 1 (AFP) - The European aircraft manufacturer Airbus said on Wednesday that it would be two to six months late in delivering its new superjumbo A380 airliner to airlines. The delay raises the risk of financial penalties on the European consortium for late delivery, but Airbus declined to comment on any such penalty clauses in its contracts. The aircraft, the biggest airliner ever built with capacity for 550 to 840 passengers, successfully made its maiden test flight at the end of April.
Airbus spokeswoman Barbara Kracht told AFP that the airliners would be delivered with a delay of "two to six months depending on the case" and that: "We are in the process of reviewing the timetable. We are informing all of our customers."
Airbus has taken 144 orders, and 10 options, from 15 airlines at a catalogue price of USD 263-286 million (EUR 213.8 million — EUR 232.5 million) each. The EADS aerospace group owns 80 percent of Airbus which generates most of its sales. The prices of shares in EADS was showing a fall of 1.66 percent to EUR 23.63 at mid-day.
In Dubai, the Emirates airline said it was waiting for a confirmation Airbus of a possible delay in delivery of 43 A380 aircraft. "We are awaiting for a confirmation from Airbus of a delay in the delivery of A-380s," spokesman John Tome told AFP. Emirates has placed the biggest order for the long-haul airliner. "We are expecting a word from Airbus within the next one to two weeks about the plant's delivery schedule," Tome said citing earlier remarks by Emirates' president Tim Clark.
Clark was not surprised about a delay "which he described as a common occurance in aircraft industry," Tome said. "A delay of few months will not be a huge problem for Emirates if it is known of in advance," he added.
In Paris, Air France said on Wednesday that Airbus had told it that A380 airliners it had ordered would be delivered late. It was to have received the first of the airliners in April of 2007. An Air France spokeswoman said: "Airbus has told us of a delay in delivery of the A380. We are talking to Airbus to work out the delay." Air France has ordered 10 of the airliners and has an option for four more. The Australian airline Qantas had said earlier on Wednesday that deliveries to it of A380 airliners would be delayed by at least six months.
Qantas head Geoff Dixon said that the first of the 12 superjumbo aircraft ordered by the airline had been delayed from October 2006 to April 2007, and said that his company would seek damages in accordance with terms in its contract. Qantas was the second airline to have reported a delay of deliveries after Singapore Airlines, the first company to order the new aircraft. Singapore Airlines had said at the beginning of May that that the first of its planes would now be delivered in the second half of 2006 instead of in the first half. It now expects delivery in the last quarter of 2006.
Posted by: Steve || 06/01/2005 12:28 || Comments || Link || E-Mail|| [314 views] Top|| File under:
Dutch vote on Europe constitution
EFL:

People in the Netherlands are voting on the European Union constitution, just three days after a "No" vote plunged France into crisis. Early reports suggest voting has been brisk so far among the country's 11.6 million voters. The Dutch prime minister appealed to the nation to back the treaty but polls predict 60% of voters will oppose it.
Many who intend to vote "No" share their European neighbour's fears about EU expansion and a loss of identity. The result is non-binding, but PM Jan Peter Balkenende has agreed to abide by it.


Posted by: Steve || 06/01/2005 09:59 || Comments || Link || E-Mail|| [268 views] Top|| File under:
Home Front: Politix
Repubs press House advantage thanks to support from "Purple Democrats"
Despite the partisan saber- rattling on Capitol Hill, a significant number of votes in the GOP-controlled House are passing with broad Democratic support. It's a trend that surprises analysts who have noticed the numbers, and it hints at a structural advantage for the GOP as it presses its agenda heading into 2006 elections.

Although Republican control of the House of Representatives is narrow - a margin of just 30 seats out of 435 total - some 20 percent of House Democrats come from districts that President Bush carried in 2004. Only 8 percent of Republicans come from districts carried by Sen. John Kerry in the presidential vote. In a landscape where most districts are clearly red (Republican) or blue (Democrat), these purple areas represent seats that could be vulnerable.

That looming reality, analysts say, is one of the factors that explains why some Democrats have crossed over to vote with the GOP on issues from tax cuts to abortion.

The recent votes with Democratic support include issues backed by pro-business lobbyists: $70 billion in tax-cut provisions in the fiscal 2006 budget resolution, tightening rules for people who file for bankruptcy protection, and limiting class-action lawsuits. Democrats have also lined up with Republicans on some issues important to social conservatives: strict requirements for the use of driver's licenses as IDs and for parental notification when a minor crosses state lines to get an abortion.

On a bankruptcy bill that Democratic House leader Nancy Pelosi said would create "modern-day indentured servants," 73 Democrats voted with the Republican majority. Fifty Democrats voted with GOP leaders on class-action reform; 42 on tightening requirements for driver's licenses, 42 for a permanent repeal of the estate tax, 41 on the energy bill, 71 on a gang deterrence bill that some Democrats said unfairly targeted immigrants, and 54 on abortion notification.

For many of these votes, about half of the Democratic swing support came from the so-called purple-district Democrats, who may be positioning themselves for the 2006 elections. Support is also coming from some members of the congressional black caucus, which traditionally has given Democrats the strongest party-line voting records in the House.

Posted by: Unerelet Phiter7230 || 06/01/2005 15:23 || Comments || Link || E-Mail|| [285 views] Top|| File under:
International-UN-NGOs
Bill Clinton Takes Spot On Global Stage
More of a stain than a spot. EFL:

In 2001, in the opening months of his ex-presidency,

Bill Clinton

confided to an aide that he had decided on his dream job for the next chapter of his life: secretary general of the United Nations.
The goal may not be realistic, he acknowledged, but he then went on to analyze all the factors in minute detail, as though he were preparing for a political campaign: whether a U.S. president would ever see fit to back him, for one, and what it would take to persuade other nations to bend the long-standing tradition that the top job does not go to someone from a country with permanent status on the U.N. Security Council.
His ambition, as the aide described it, was both breathtaking and entirely logical for a natural-born politician who had reached the top of the American political ladder: "president of the world."


More at the link, if you have the stomach for it.
Posted by: Steve || 06/01/2005 10:02 || Comments || Link || E-Mail|| [413 views] Top|| File under:
Africa: Subsaharan
Thousands held in Zimbabwe blitz
More than 22,000 people have been arrested in the recent crackdown on Zimbabwe's shantytowns, a police spokesman has told state media. He said some of those made homeless when their shacks were demolished in the capital, Harare, were being sent back to their rural homes. Residents and riot police clashed overnight in the second city, Bulawayo.
Meanwhile, the head of the World Food Programme has discussed Zimbabwe's food needs with President Robert Mugabe. Millions of people are suffering from food shortages and Mr Mugabe told James Morris he would "welcome" food aid, Mr Morris said. Last year, Mr Mugabe asked the WFP to scale down its operations, saying Zimbabweans had so much food, "they were choking".

"Choking, gasping in pain, same thing"

Mr Mugabe's critics say the shortages have been caused by his seizure of white-owned land.
He denies this, blaming the weather and a Western plot to remove him from power.

Next, the Western plot that changed the weather

Opposition leader Morgan Tsvangirai said that the crackdown had created overnight, "a massive internal refugee population in its urban areas." "Property worth millions of dollars has gone up in flames. Families are out in the open - without jobs, without income, without shelter without support," said the leader of the Movement for Democratic Change, which gets most of its support from urban areas.

Which why Bob is clearing the urban areas and forcing them to the bush. Perhaps Bob is trying a "Cambodian" solution.


Market vendors and local residents fought with police for more than two hours in Bulawayo's Makholkhoba suburb on Tuesday night, after their stalls had been demolished. Scores of people were injured.
The crackdown on illegal settlements in Harare and other cities has led to a huge increase in rents of up to 300%, reports the state-run Herald newspaper. Market stalls have been set on fire and shacks knocked down with sledgehammers. "We have so far arrested a total of 22,735 people and recovered 33.5kg of gold from 47 illegal gold panners and 26,000 litres of fuel," said Assistant Commissioner Wayne Bvudzijena.
Hundreds of thousands of people are reported to be homeless following a police operation in several cities that began last week. But fuel shortages are making it difficult for people to travel to rural areas and escape the crackdown. The National Pastors' Conference called on the government to "engage in a war against poverty and not against the poor".
Posted by: Steve || 06/01/2005 09:29 || Comments || Link || E-Mail|| [270 views] Top|| File under:
Afghanistan/South Asia
Prophet's curly-toed slippers stolen
LAHORE: Senior police and provincial administrative officers were probably involved in the theft of the 'holy slippers', believed to have belonged to the Prophet Muhammad (peace be upon him), according to a report of a joint investigation team (JIT) forwarded to the higher authorities a week ago. The Punjab government has recently announced a reward of two million rupees for information leading to the recovery of the holy slippers, which were stolen from the Badshahi mosque's archives gallery on July 31, 2002.


"They're just now getting around to it? Those're holy relics, man! No wonder the infidels have been doing so well! Whoever's got them can make powerful ju-ju!"

Security sources said that the JIT, consisting of senior investigators of the Federal Investigation Agency (FIA), city police and Intelligence Bureau (IB), had investigated the case with help from Javed Awan, former Punjab auqaf secretary. They said the bungling of the initial police investigation made the JIT investigators to conclude that senior police and administrative officers were involved in the theft.


"Ahah! An inside job! Chief! Line up your men! I want to examine their shoes!"

They said that another investigation team of the Chief Minister's Inspection Team (CMIT), headed by Khawaja Tariq, also inquired into the matter and forwarded a report to the chief minister two weeks ago. The sources claimed that the CMIT and JIT investigations had not found any clues to the whereabouts of the holy relics because city police had bungled the initial investigation at the time of the incident. They said that the city police's investigation team reached the mosque late on July 31, 2002. The police found the glass rack containing the relics shattered in places and cut with a diamond-tipped pen.


"Hmmm... Professionals, huh? Mahmoud, round up all the professional curly-toed slipper thieves in the city!"

"Inspector, why'd they shatter the glass rack into pieces if they had a diamond-tipped pen?"

The city police found an assistant sub-inspector (ASI) of the Punjab police, who regularly visited the gallery, and a family of four, including an old man and three women who were wearing burqas at the scene of the crime. The fingerprints taken from the glass were damaged. Sources said that the five people informed the gallery caretakers about the theft. Police took them into custody but released them an hour later. They recorded their statements but, apart from the ASI, did not take down their addresses, they said.
Posted by: Fred || 06/01/2005 00:00 || Comments || Link || E-Mail|| [292 views] Top|| File under:
Home Front: Culture Wars
Noted statesman Bob Geldof urges G8 protests
BOB GELDOF
was yesterday accused of being "irresponsible" by a senior police officer after he invited hundreds of thousands of protesters to the G8 summit in Edinburgh. The prospect of "up to a million people" descending on the capital for an event that has already prompted security fears has infuriated local authorities and Lothian and Borders Police, who warned that such a massive influx could "end in tragedy".


Especially if ANSWER and the WWP are there, and they will be.

At a press conference to launch Live 8, Geldof urged every man, woman and child in Britain to give up work and school and march in their thousands to a rally in Edinburgh on 6 July, in an attempt to influence the G8 summit of world leaders. Geldof said Britain had an opportunity "to do something unparalleled in the world, and especially at the beginning of the 21st century, and that is to tilt the world a little bit on its axis in favour of the poor". Eradicating poverty in Africa could be momentous work for the leaders of the world's richest nations, he said. "It is intellectually absurd that people die of want in a world of surplus."

Seems intellectually absurd that a continent — an entire continent — remains mired in poverty and ignorance due to the near uniform ineptitude and rapacity of its native ruling classes. It's not the civilized world's fault that Zim-Bob-we, formerly the breadbasket of Africa, has managed to reintroduce starvation. It's not the civilized world's fault that the Congo, chock full of diamonds, gold, and other riches, has never managed to make it out of internecine warfare, hereditary rule, and even cannibalism. It's not the fault of the civilized world that Somalia can't even set up a blasted government, fergawdsake.

He had been reluctant to repeat the Live Aid of 1985, but said that this time the aim was "political justice".

Whence it was recycled to Switzerland the the Caymans.

Instead of asking for cash for charities, he was asking people to "get to Edinburgh, get up there". He continued: "Give up two days of work and there is a chance that maybe, just maybe, you can change things. What's better - two days of work? Two days of geometry? Or participating in something you will remember all your life?"

Bringing the UK economy to a grinding halt for two days is a good way to destroy the resources the Western countries can provide to Africa, dingbat. Are you giving away your concert tickets for free? Didn't think so.

In his inimitable style, the singer warned the G8 leaders that they should sit up and take notice. "If you're not prepared to do that, you're not welcome in my country," he said. "If anyone won't come to our party, they can f*** off." Midge Ure, fellow Live Aid founder and organiser of Live 8 in Scotland, predicted "tens of thousands" of dupes fools rubes dingbats people would turn up in the capital.

They always do for G8 conferences, don't they?

He called for the protests to take the shape of the Ban The Bomb demos in the Sixties: "Go there, be part of it. This is something special. We may never have the opportunity of having these people on our shores again." There was talk of "planes, trains, buses" and even a flotilla of boats to transport protesters north of the Border, but few details had been worked though, Ure admitted.


Not real big on oraganization, are they -- that's why ANSWER is able to pull off their stunts.

He acknowledged that the local authorities were "scared", but he called on the people of Scotland to open their doors to the protesters. "We want every church, synagogue, mosque to open their doors and let people in. Scotland has an amazing history of being big-hearted, we are big-hearted and we mean well. Let these people into your spare room, garage, your garden."


So that they can trash the place and leave you big-hearted people holding the bag.

When asked if Edinburgh could handle a million protesters, Geldof said he didn't see a problem if people were well-behaved. "You will get a few looney toons, but, as Midge Ure says, it will be a party. But how disgraceful to behave like a twat in the face of such poverty. Let's calm down and let's get things done." However, a senior officer at Lothian and Borders Police said that the city's accommodation was fully booked during the summit and would not cope with a surge of protesters.

"Sorry, old man! We're all booked up!"

"Try the French Riviera. It's warmer and you won't stand out as much."

When asked if Geldof had been "irresponsible" with his invitation, the officer said he had. Yesterday, Assistant Chief Constable Ian Dickenson, head of G8-related events in the Lothian and Borders Police area, warned: "We cannot allow the policing capability or any infrastructure to be overwhelmed and compromise the safety of those involved." In a statement issued after the Live 8 launch, Mr Dickenson said: "We were already planning for more than 100,000 people to take part in the Make Poverty History march, which would have been the biggest event ever in Scotland. Now there has been talk of up to a million people coming to Edinburgh but, frankly, it is difficult to conceive how they could all get to this area in the first place and where they could assemble in safety. Crowds of this size are potentially hazardous. No-one wants tragedy to distract world attention from the real aims of the campaigners." He added: "It is one thing to mobilise tens of thousands of compassionate people with good intentions in an organised event. It is something else to manage such numbers without organisation, accommodation or support." Donald Anderson, the leader of Edinburgh City Council, said the council would have to "go back to the drawing board to ensure there is sufficient campsite space in the city". He also warned that people intending to come to Edinburgh "need to ensure they have made arrangements to stay". At the launch of Live 8 in the Grosvenor House Hotel in Park Lane, which was also attended by Sir Elton John, one of the original Live Aid acts, Geldof said he hoped the concert would put pressure on world leaders at the G8 summit into dropping Third World debt. The concerts, featuring Madonna, Paul McCartney, REM, Elton John, Robbie Williams, The Cure and Razorlight, will be held in five cities - London, Berlin, Rome, Paris and Philadelphia. They have been organised in support of the Make Poverty History campaign, an alliance of UK charities, trade unions and other organisations. The Pope, Nelson Mandela and the Dalai Lama are due to be asked by Geldof to address the audience during the main concert, possibly by satellite link. The campaign focuses on three areas: debt, aid and trade. Organisers believe Western governments should cancel the debt of the poorest countries, increase international aid by at least $50 billion (£27 billion) per year and end export subsidies which would stop big businesses from profiting at the expense of poor communities.

Sigh. Big businesses give poor families jobs, at least in those areas where there's such a thing as property rights. In the areas where there aren't property rights, the poor go right on being poor...

Let's cancel the debt for Somalia, Zim-bob-we and the Congo. Should clear things right up ...

Richard Curtis, the director of Four Weddings and a Funeral, who is a spokesman for the campaign, said: "World poverty is sustained not by chance or nature, but by a combination of factors: injustice in global trade, the huge burden of debt, and insufficient and ineffective aid. Each of these is exacerbated by inappropriate economic policies imposed by rich countries."

I can remember when Japan was a bombed out hulk of a nation, noted for its export of cheap knock-offs, when "Made in Japan" meant cheesy. I can remember when South Korea was a war-ravaged mostly agricultural backwater. I can remember when Taiwan was no great shakes, mainly notable for its seemingly never-ending crisis over Quemoy and Matsu. The Thailand I remember was a land of agriculture, with water buffaloes and occasionally elephants roaming the streets. I can remember when Malaysia was poor and backwards, and I can remember being admonished to eat all my dinner and to think of the starving children in India. Somehow all of them managed to overcome those injustices in global trade, their own loads of debt, and the inefficiencies of aid programs. Bob missed all that, I guess. Maybe he wasn't paying attention back then.

Each day 50,000 people die as a result of extreme poverty, he said. Curtis added: "If 50,000 people died in London on Monday, in Rome on Tuesday, in Berlin on Wednesday, in New York on Thursday and in Paris on Friday, the G8 leaders in Gleneagles would find the money and the solution to the problem as they walked from the front door to the reception desk."
Posted by: Seafarious || 06/01/2005 00:00 || Comments || Link || E-Mail|| [850 views] Top|| File under:
Who's in the News
81
[untagged]
Bookmark
E-Mail Me
The Classics
The O Club
Rantburg Store
The Bloids
The Never-ending Story
Thugburg
Gulf War I
The Way We Were
Bio
Merry-Go-Blog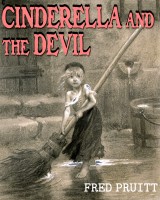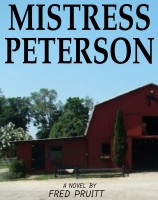 On Sale now!


A multi-volume chronology and reference guide set detailing three years of the Mexican Drug War between 2010 and 2012.

Rantburg.com and borderlandbeat.com correspondent and author Chris Covert presents his first non-fiction work detailing the drug and gang related violence in Mexico.

Chris gives us Mexican press dispatches of drug and gang war violence over three years, presented in a multi volume set intended to chronicle the death, violence and mayhem which has dominated Mexico for six years.
Click here for more information


Meet the Mods
In no particular order...


Steve White
Seafarious
Pappy
lotp
Scooter McGruder
john frum
tu3031
badanov
sherry
ryuge
GolfBravoUSMC
Bright Pebbles
trailing wife
Gloria
Fred
Besoeker
Glenmore
Frank G
3dc
Skidmark
Alaska Paul



Better than the average link...



Rantburg was assembled from recycled algorithms in the United States of America. No trees were destroyed in the production of this weblog. We did hurt some, though. Sorry.
18.213.192.104