-Signs, Portents, and the Weather-
Clapper Says He's 'Fantasized' about a 'National Fact-Checker' for Social Media
[PJ] WASHINGTON -- Former Director of National Intelligence James Clapper suggested the creation of a "national fact checker" who would monitor social media for false information.

"I've often fantasized about some sort of national fact-checker -- unassociated with the government, perhaps," said Clapper, who served in the Obama administration as the director of National Intelligence from 2010-2017, during the Washington Post's Cybersecurity Summit on Wednesday. "I don't know quite how you would constitute this that the fact-checker would be seen as uniformly, universally credible, but somebody like that, that could verify or refute what's being said out there particularly on social media."
Posted by: DarthVader || 10/03/2019 12:50 || Comments || Link || E-Mail|| [336069 views] Top|| File under:
Britain
Court to Rule if Boris Can Be Jailed for Refusing to Delay Brexit
Jailed? Their bewigged mightinesses are getting a tad over-enthusiastic, methinks.

[BREITBART] A Scottish judge could force Prime Minister Boris Johnson
...pro-Brexit British prime minister, succeeding no-Brexit Theresa May. BoJo is noted as much for his sparkling personality and his hair as for his Conservative policies....
to request a Brexit extension or face a fine or imprisonment.

The legal bid has been launched by anti-Brexit campaigner Jolyon Maugham QC and member of the leftist Scottish Nationalist Party (SNP) Joanna Cherry. Both were involved in the successful Supreme Court challenge against the government over the suspension of parliament last week. The case is being funded by millionaire green energy

... the attempt to produce energy without using fossil fuel. The preferred methods are solar, wind, geothermal, phlogiston, philosophers' stones, and rattling bears' teeth. The approach with the most promise involves attaching generators to perpetual motion machines, but using Words of Power to summon energy-rich demons may also work. The green in the term refers to the vast number of dollars that have been thrown at the problem since 1973 with indifferent results...
industrialist Dale Vince.

Lord Pentland, an Outer House judge, will hear the case at the Court of Session in Edinburgh on Friday. He will rule whether it should be moved to the senior part of the court, the Inner House, on Monday according to The Scotsman.

Last month, the British parliament passed a law, the Benn Act, which forces the prime minister to seek an extension of Article 50 to the end of January 2020 if he fails to pass a deal in the Commons by October 19th. The law also prevents Boris Johnson from taking the UK out of the EU without an agreement on October 31st.

However,


death is not the end. There remains the litigation over the estate...


Remain activists fear that Johnson's team will exploit loopholes in the law and deliver Brexit on October 31st, as the prime minister has pledged "without or without a deal". Last week, a Downing Street

front man

said that the government "will comply with the law, but we are leaving on 31 October".
Posted by: Fred || 10/03/2019 00:00 || Comments || Link || E-Mail|| [336071 views] Top|| File under:
Home Front: Politix
From the memory hole - Other Biden family dysfunctions and dodgy legal fixes
[NYP June 9, 2017] The wild-child niece of former Veep Joe Biden stole more than $100,000 in a credit card scam ‐ and quietly cut a plea deal in Manhattan court that spares her any jail time, The Post has learned.

Using a borrowed credit card, the blonde Caroline Biden
set up an unauthorized customer account at Bigelow Pharmacy on Sixth Avenue in Greenwich Village, and racked up the six-figure bill over the course of a year, according to a criminal complaint that does not name the victim card owner.

As part of a plea deal before Manhattan Supreme Court Justice Kevin McGrath, Biden, 29, pleaded guilty to one charge of grand larceny and another of petit larceny and agreed to make restitution of $110,810.04.

If she pays everything back and keeps her nose clean, she can return to court and enter a substitute plea to a lower, misdemeanor charge of petit larceny and be sentenced to two years probation.


clever reference to Hunter "the vacuum"


But she'll stay out of jail even if she fails to live up to the plea deal, instead getting sentenced on the felony larceny to five years probation.
Posted by: Besoeker || 10/03/2019 08:52 || Comments || Link || E-Mail|| [336069 views] Top|| File under:
Stephen Miller: 'The Deep State is Terrified of Being Exposed'
[THECONSERVATIVETREEHOUSE] White House Senior Policy Adviser, Stephan Miller, appears on Fox Business with Lou Dobbs to explain the apoplexy coming from DC's administrative state. Miller outlines the deep fear held by many in the professional political class in/around DC toward ongoing investigations by U.S. AG Bill Barr and U.S. Attorney John Durham.

In framing the opposition to the Trump administration, Mr. Miller identifies the Marxist roots that bind governmental ideologues in united resistance. Impeachment is their best hope of defense.
Posted by: Fred || 10/03/2019 00:00 || Comments || Link || E-Mail|| [336073 views] Top|| File under:
Barr Went to Rome to Hear a Secret Tape From Joseph Mifsud
[THEDAILYBEAST] When Attorney General William Barr showed up at the U.S. embassy's Palazzo Margherita here on tony Via Veneto last week, he had two primary requests. He needed a conference room to meet high-level Italian security agents where he could be sure no one was listening in. And he needed an extra chair for U.S. Attorney John Durham of Connecticut, who would be sitting in as his right-hand man.

Barr was in Rome on an under-the-radar mission that was only planned a few days in advance. An official with the embassy confirmed to The Daily Beast that they had to scramble to accommodate Barr's sudden arrival. He had been in

Italia

before, but not with such a clear motive. Barr and Durham are looking into the events that led to Robert Mueller's Russia investigation, and suddenly all roads were leading to Rome.

The Daily Beast has learned that Barr and Durham were especially interested in what the Italian secret service knew about Joseph Mifsud, the erstwhile professor from Malta who had allegedly promised then-candidate Donald Trump
Continued on Page 49
Posted by: Fred || 10/03/2019 00:00 || Comments || Link || E-Mail|| [336074 views] Top|| File under:
Americans Have Every Reason To Be Suspicious Of The Whistleblower Complaint
[THEFEDERALIST] For two years, our political and media elites assured us that a wide-ranging independent counsel investigation of Russia's efforts to interfere in the 2016 election would reveal that the Trump campaign, and indeed Trump himself, colluded with Moscow to steal the election. The Robert Mueller probe, we were told, would prove it.

Not only did that turn out to be false, but as the investigation dragged on it became clear that the origins of the probe were highly suspicious, implicating senior intelligence officials in the

B.O. regime

and raising questions about whether the whole thing was a political hit job from the start.

Now those same political and media elites are assuring us that Trump has broken the law and must be removed from office‐not for colluding with Russia, but for pressuring Ukrainian President Volodymyr Zelensky to dig up dirt on Joe Foreign Policy Whiz Kid Biden
Continued on Page 49
Posted by: Fred || 10/03/2019 00:00 || Comments || Link || E-Mail|| [336066 views] Top|| File under:
Democrat Thugs in Congress: They Violated Rules -- Told State Dept. Officials 'Not to Contact' Legal Counsel before Testimony
[THEGATEWAYPUNDIT] Secretary of State Pompeo told

news hound

s he was on the July 25th Ukrainian call which would be expected. He also said the policy with Ukraine is consistent. Of course, this is what the liberal media latched onto.

But then Pompeo dropped these bombs on the street thugs and goons running the US House committees.

Pompeo told

news hound

s how Democrats in the House violated fundamental principles, contacted State Department officials directly and told them NOT to contact legal counsel.

Secretary of State Mike Pompeo: Back to first principles. The predicate of your final question about objecting to what the folks on Capitol Hill have asked. It's fundamentally not true. What we objected to was the demands that were put that deeply violate the fundamental principle of separation of powers. They contacted State Department employees directly. They told them NOT to contact legal counsel at the State Department. That's been reported to us. They said the the State Department wouldn't be able to be present. There are important constitutional prerogatives that the executive branch has to be present so that we can protect the important information so our partners, countries like

Italia

, can have confidence that the information they provide can have with the State Department will continue to be protected. So the response that I provided them was one that could acknowledge that we will of course do our constitutional duty to cooperate with this co-equal branch but we are going to do so in a way that is consistent with the fundamental values of the American system. And we won't tolerate folks on Capital Hill bullying, intimidating State Department employees.
Posted by: Fred || 10/03/2019 00:00 || Comments || Link || E-Mail|| [336069 views] Top|| File under:
Schiff Show: That Time This Top Democrat Said He Never Spoke With Trump-Ukraine Whistleblower...It Was A Lie
[TOWNHALL] Rep. Adam Schiff
...Showboating U.S. Representative for California's 28th congressional district since 2013. A member of the Democratic Party, Schiff has served in Congress since 2001. He currently serves as the chairman of the United States House Permanent Select Committee on Intelligence. In a manner reminiscent of Joe McCarthy, on March 22, 2017, in a interview with Chuck Todd on MSNBC Schiff claimed there was "more than circumstantial evidence now" that Donald Trump
...Perhaps no man has ever had as much fun being president of the US...
's campaign colluded with Russia." Todd followed up by asking if he had seen direct evidence of collusion and Schiff responded that there was "evidence that is not circumstantial and is very much worthy of investigation...
(D-CA) is a snake. Period. There's no way around it. He's part of the cabal of anti-Trump Democrats who pushed the Russian collusion myth for two years. Actually, he and the rest of his clown crew haven't but we have a new front in this war against Trump. The Trump-Ukraine phone call that the Left thought would be their ticket to impeachment.
Continued on Page 49
Posted by: Fred || 10/03/2019 00:00 || Comments || Link || E-Mail|| [336066 views] Top|| File under:
Trump must be impeached, jailed in solitary confinement: Waters
[PRESSTV] US President Donald Trump
...dictatorial for repealing some (but not all) of the diktats of his predecessor, misogynistic because he likes pretty girls, homophobic because he doesn't think gender bending should be mandatory, truly a man for all seasons......
should not only be impeached but tossed in the calaboose
I ain't sayin' nuttin' widdout me mout'piece!
and that in a solitary confinement says,

Caliphornia, an impregnable bastion of the Democratic Party,

Representative
U.S. Representative for California's 43rd congressional district, serving since 1991, a total of 27.83767513651228 years. A member of the Democratic Party, she is the most senior of the 12 black women currently serving in the United States Congress, is a member and former chair of the Congressional Black Caucus. Before becoming a member of Congress she served in the California Assembly, to which she was first elected back when Disco was in flower, in 1976, which would make it 42.835621748421936 years. She has been a politician for virtually all her adult life. If she was brighter she'd be a Communist...
Comrade Maxine Waters.


Right. And he oughta be whipped with snakes every hour on the hour!


One of the first Democrats to call for the president's impeachment, Waters made the comment in Tuesday.


She first called for impeachment about the time he was being inaugurated, if not before.


The

politician

's tweet came in response to Trump's attacks on the intelligence community whistleblower complaint that has sparked a formal impeachment inquiry by House Democrats.

"I'm calling on the GOP to stop Trump's filthy talk of whistleblowers being spies & using mob language implying they should be killed. Impeachment is not good enough for Trump. He needs to be imprisoned & placed in solitary confinement. But for now, impeachment is the imperative," she said.

Trump has apparently pressured Ukrainian President Volodymyr Zelensky to investigate Joe Foreign Policy Whiz Kid Biden
...When the stock market crashed, Franklin Roosevelt got on the television and didn't just talk about the princes of greed. He said, 'Look, here's what happened.'...
, his potential opponent for the 2020 presidential election, and his son, Hunter, before Kiev can receive the US military aid.

The president is trying to find the whistleblower, whose revelations lie at the heart of the impeachment proceedings.


Posted by: Fred || 10/03/2019 00:00 || Comments || Link || E-Mail|| [336071 views] Top|| File under:
Impeachment is regime suicide
[SPECTATOR.US] Impeachment is a regime counter-attack against a man elected to bring about change. ​And while impeachment is certainly constitutional, it is an elite procedure not a democratic one. The prestige media has passed the first judgment on whether it's warranted in this case. (It is, they say.)

The Democratic House will investigate and then ‐ inevitably, if they're not to lose the faith of their own voters ‐ bring articles of impeachment. Ultimately, the Senate will hold the trial (if Mitch McConnell can't delay it until the election), and Trump will almost certainly be acquitted on a partisan vote. Instead of showing, as the Nixon and Clinton impeachments did, that party isn't quite everything and some establishment cohesion remains, the failure of the Trump impeachment will deepen the divisions of 2016 and sharpen the question of regime legitimacy. A mistaken premise ‐ overestimation of support for the ruling class and their rules ‐ will lead to the regime losing rather than gaining credibility. This will be most obvious among the activist wing of the Republican party, but the effects won't stop there.

​The old saying is that if you strike at a king, be sure to kill him. In this case, the regime is striking not a king but at the very idea that an elected official can challenge the establishment. This risks revealing just how weak the country's ruling class really is: if 40 percent of the country remains with Trump through the ordeal of impeachment, that will show that 40 percent is anti-regime ‐ revolutions are made with less. And that 40 percent would be a floor, not a ceiling; a starting point for a future anti-regime movement.

The moderate path here is the one that eschews impeachment and instead shows that the elite still has faith in elections. Let the voters decide whether they want to defend the 'norms' of the regime, and even if they decide not to ‐ by re-electing Trump ‐ the regime will have lost less credibility than it stands to through a failed attempt

...Curses! Foiled again!...
at impeachment. Legitimacy is bleeding away from American politics and society, and Trump is a symptom not the cause. The cause is the folly of America's leadership class as a whole. Electing Trump was the public's way of impeaching that class.
Posted by: Bright Pebbles || 10/03/2019 00:00 || Comments || Link || E-Mail|| [336076 views] Top|| File under:
Who's in the News
37
[untagged]
6
Govt of Iran
3
Commies
2
Govt of Iraq
2
Govt of Pakistan
1
Govt of Syria
1
Hamas
1
Houthis
1
Moslem Colonists
1
Sublime Porte
1
Taliban
1
al-Nusra
1
al-Qaeda
1
Govt of Iran Proxies
1
Govt of Pakistain Proxies
Bookmark
E-Mail Me
The Classics
The O Club
Rantburg Store
The Bloids
The Never-ending Story
Thugburg
Gulf War I
The Way We Were
Bio
Merry-Go-Blog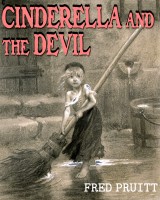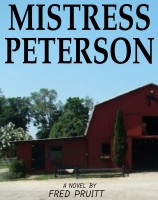 On Sale now!


A multi-volume chronology and reference guide set detailing three years of the Mexican Drug War between 2010 and 2012.

Rantburg.com and borderlandbeat.com correspondent and author Chris Covert presents his first non-fiction work detailing the drug and gang related violence in Mexico.

Chris gives us Mexican press dispatches of drug and gang war violence over three years, presented in a multi volume set intended to chronicle the death, violence and mayhem which has dominated Mexico for six years.
Click here for more information


Meet the Mods
In no particular order...


Steve White
Seafarious
tu3031
badanov
sherry
ryuge
GolfBravoUSMC
Bright Pebbles
trailing wife
Gloria
Fred
Besoeker
Glenmore
Frank G
3dc
Skidmark



Better than the average link...



Rantburg was assembled from recycled algorithms in the United States of America. No trees were destroyed in the production of this weblog. We did hurt some, though. Sorry.
3.238.118.27

Help keep the Burg running! Paypal: