-Lurid Crime Tales-
William Barr has John Brennan 'concerned' about DOJ inquiry into Russia investigation origins
[Washington Examiner] Former CIA Director John Brennan said he is "concerned" about the Justice Department's review of the origins of the Russia investigation.

The "investigation into the investigators" has been underway since the spring, and reports this week showed Attorney General William Barr has taken a more expansive role in it than previously known, pressing foreign leaders to cooperate with the DOJ.

During an interview Wednesday, Brennan said he is "supposedly" going to be interviewed by John Durham, the U.S. attorney tasked with leading the review. Brennan said by all accounts Durham is a man of "integrity" but added Barr has proven himself to be the "president's attorney."

"Given that Barr is now accompanying Durham on these things, it really makes me think that the hand of politics and of Trump are now being used to massage what this ongoing review quasi-investigation is. So I am concerned," Brennan said on MSNBC.
Posted by: Besoeker || 10/03/2019 03:09 || Comments || Link || E-Mail|| [10798 views] Top|| File under:
Clapper: Whistleblower Fueling the 'Conspiratorial Fire' of the 'Deep State' Trying to Overthrow Trump
[PJ] WASHINGTON -- Former Director of National Intelligence James Clapper said that there isn't a "deep state" effort to undermine President Donald Trump but the whistleblower complaint about his call with the Ukraine president from someone in the intelligence community "fuels that conspiratorial fire."


"Said Clapper, the known liar"


"Well, I never heard of the term deep state, maybe I was, you know, ignorant or bliss or something, but I never heard of that until the campaign and afterwards. Allegedly this is a conspiracy of career government public servants who somehow organize themselves into a conspiracy to undermine or overthrow the president, which on its face is ridiculous," Clapper said during the Washington Post's Cybersecurity Summit on Wednesday.
Posted by: Besoeker || 10/03/2019 03:02 || Comments || Link || E-Mail|| [10794 views] Top|| File under:
Congressman Devin Nunes: This Whistleblower Complaint Sure Is Reading Like The Steele Dossier
[Townhall] House Intelligence Committee Ranking Member Devin Nunes (R-CA) on Wednesday told Fox News' Martha MacCallum he believes the whistleblower complaint filed against President Donald Trump for a call made with Ukrainian President Volodymyr Zelensky "reads like the Steele dossier."

"We learned about this three weeks ago on a late Friday night press release that was multiple pages long, about a paragraph long," Nunes said about the whistleblower complaint.

Nunes comments come after it was learned that Schiff knew about the whistleblower's complaint a month before it was brought to the Intelligence Committee.

"We got that, Republicans receive that, what on Earth is going on here. All of you in the press office, why is this being pumped up as big," he said. "A few days later after a briefing, Schiff briefs us a little bit on this and claims he doesn't know exactly what this is, but it must be really important."

"Those are just two sets of facts that clearly he's trying to pump up and promote this story. And that we find out that, yeah, because his staff knew about it ahead of time," he said. "The thing not clear is when did they actually find out about it. We still don't have a date, when did the whistleblower start talking to the Democrats of the Intelligence Committee? It would've been very easy to just tell us. He had multiple opportunities to tell."
Posted by: Besoeker || 10/03/2019 02:52 || Comments || Link || E-Mail|| [10796 views] Top|| File under:
The Trayvon Hoax - Unmasking the Witness Fraud that Divided America
[TheTrayvonHoax film site] Book and film review:

In this stunning work of investigative journalism, filmmaker Joel Gilbert uncovers the true story of the shooting of Trayvon Martin, a case that divided America. By examining Trayvon's 750-page phone records, Gilbert discovers that Rachel Jeantel, the key witness whose testimony led to the prosecution of George Zimmerman, was a fraud. Gilbert's research takes him to the high schools of Miami Gardens, into the back alleys of Little Haiti, and finally to Florida State University where he finds Trayvon's real girlfriend, Diamond Eugene, the girl who actually was on the phone with Trayvon in his final minutes. Gilbert confirms his revelations with forensic handwriting analysis and DNA testing. He then exposes in detail the most consequential hoax in recent judicial history and reveals how The Trayvon Hoax was ground zero for the downward spiral of race relations in America. This incredible film and book have the potential to bring America back together again.
Posted by: Besoeker || 10/03/2019 02:15 || Comments || Link || E-Mail|| [10795 views] Top|| File under:
-Signs, Portents, and the Weather-
Greta Thurburg turns into Linda Blair.
Via Gates of Vienna.


I did so love when her head spun all the way around and she puked all over the Secretary General. That was gross, but she musta had some powerful stomach acid to dissolve him on the spot like that. I don't think they needed to go as far as projectile "time of the month," though.
Posted by: Unosh Hupinelet8756 || 10/03/2019 00:00 || Comments || Link || E-Mail|| [10797 views] Top|| File under:
China-Japan-Koreas
How China 'Woke' America
[Townhall] In these times of near civil war, Americans agree on almost nothing. Yet sometime in 2019, almost all of America finally got "woke" on China.

For years, our leaders had yawned about Silk Road neo-imperialism in Africa and Asia, and gross abuses of human rights against Chinese religious minorities and political dissidents.

Almost every assumption Washington made, both by Democratic and Republican administrations, was logically flawed at best. And at worst, these calculations were a weird mix of conservative commercial greed, liberal political correctness and shared screwball naivete.

American trade and political appeasement were never interpreted by Beijing as magnanimity to be reciprocated, but always as weakness to be exploited. It was always ludicrous to think that the more concessions on trade and human rights the United States gave, the more China would Westernize and begin to resemble America or an EU nation.

Even sillier was the old shibboleth that China's embrace of capitalist reforms -- as if by some unwritten, determinist economic law -- would lead to constitutional government. But the ability to buy a new cellphone never ensures the right to vote for a candidate of one's choice.

Instead, all China did was auction off large sections of its new and more efficient economy to crony communist pseudo-capitalists and corrupt provincial officials in order to modernize the country, beef up the military, warp the international trading system -- and make itself very rich.

Why did America act in such a suicidal way on China?

Cheap Chinese labor and lax American laws motivated hundreds of U.S. corporations to shut down their domestic assembly plants and relocate to China. At least at first, they were free to pay substandard wages and were mostly unregulated.

Once American businesses got hooked on mega-profits, the Chinese government slowly started stealing their technology, infringing on copyrights and patents, dumping their own merchandise on the world market at prices below production costs, running up huge trade surpluses and manipulating their currency.

But by then, American corporations were so addicted to laissez-faire profit-making that they turned a blind eye and paid their hush money.

Universities cashed in too, both by setting up lucrative satellite campuses in China and admitting tens of thousands of Chinese citizens. These Chinese students paid full tuition (and sometimes premiums and surcharges), turning once cash-strapped campuses into profitable degree mills.

Most college deans and presidents simply ignored the dreadful human rights record of China, not to mention occasional expatriate espionage rings designed to steal engineering and high-tech research.

...The domestic winners in the appeasement of Communist China were the two American coasts -- the New York financial industry, the Washington political lobbying nexus, Silicon Valley's high-tech companies, and the coastal mega-research universities such Harvard, Stanford and Yale.

Suddenly, the intellectual and informational classes could sell their wares in a new global market, and they profited enormously.

Few cared about the "losers" in the now-hollowed-out Midwest and in rural America. For corporate America, domestic muscular labor could be easily and cheaply replaced by millions of Chinese workers. Outsourcing and offshoring pulled investment capital out of America and put it overseas, as Chinese-assembled products brought far greater profits.
Posted by: g(r)omgoru || 10/03/2019 01:27 || Comments || Link || E-Mail|| [10798 views] Top|| File under:
Home Front: Politix
Rush: Fox News Ought to Change Its Name to 'the Fox Never Trumper Network'
[Breitbart] Wednesday on his nationally syndicated radio show, conservative talker Rush Limbaugh took a jab at Fox News for the airtime the cable news network was allotting for critics of President Donald Trump.

Based on that, Limbaugh suggested Fox News Channel change its name to "the Fox Never Trumper Network."

Partial transcript as follows (courtesy RushLimbaugh.com):

There's something interesting about this impeachment inquiry, ladies and gentlemen, because they are doing it in the Intelligence Committee. One of the things Trump said, by the way, is that Adam Schiff should have should be charged with treason. Now, you think, "Well, wuh, wuh?"

Well, Schiff is out there as the chairman of a committee, the Intelligence Committee, openly lying about the president's phone call with the president of Ukraine ‐ and he lied about it again today in his joint press conference with Pelosi. He literally said that the president told the Ukrainian president to "create dirt," to "make it up, as much as you can." When the Republicans finally called him on it, Schiff said, "Well, I was just engaging parody. I'm sorry it wasn't seen."

Well, look, you have the sense of humor of a snail. Nobody thinks anything about you is funny, Pencil Neck. It wasn't parody, anyway ‐ and if you have to tell somebody that you've just done parody, it was very bad parody. It was not parody. It was an attempt to purposely misstate and mischaracterize the words and the actions of the president of the United States. They're trying to create the illusion that Trump is a mob boss and he was ordering somebody, "Make up dirt or else we're not gonna give you the money ‐ or worse."

None of what they are saying happened in that phone call did, and we've even got Never Trumpers now all over Fox News, "Well, this phone call is very hard to defend. I wouldn't want to have to defend this phone call. If I were the Republicans, I wouldn't want..." There's nothing hard to defend about the phone call! You just don't want to defend it! You know, Fox really ought to change the name of the network from the Fox News Channel to the Fox Never Trumper Network, because that's who's getting the highlights, and they're bringing in Democrats like Donna Brazile.

What do you mean, "The phone call's hard to defend"? The phone call's not hard to defend, and Trump isn't hard to defend! But if Trump is hard to defend, what about conservatism, you Never Trumpers? Can you defend that? Do you not understand that conservatism's under assault? You may not be because you're renouncing conservatism to sidle up with these guys that you don't want to be criticized by. So you'd rather be friends with these nincompoops on the left than have to defend your own side and defend your own beliefs!
Posted by: Besoeker || 10/03/2019 02:46 || Comments || Link || E-Mail|| [10799 views] Top|| File under:
India-Pakistan
Another reshuffle on the cards
[DAWN] Imran Khan is now back home amidst applause for his 'historic speech' at the UN to face some hard political realities. The government is in a state of disarray and the opposition is threatening to bring the capital to a standstill. It is not a pretty situation. Meanwhile,


...back at the palazzo, Count Guido had escaped from his bonds and overwhelmed his guard using the bludgeon the faithful Filomena had smuggled to him in the loaf of bread...


rumours abound that a major cabinet shakeup is in the offing. But will reshuffling the deck resolve the primary problem of governance?

Over the last one year since coming to power, Khan has made several changes in the cabinet that now looks more like a collection of relics from the past. Reshuffling the same deck is not likely to transform this gallery of curiosities. Mere changing of portfolios and jettisoning a few dead weights is not likely to deliver.
Continued on Page 49
Posted by: Fred || 10/03/2019 00:00 || Comments || Link || E-Mail|| [10796 views] Top|| File under: Govt of Pakistan
Syria-Lebanon-Iran
Iran's escalating threats to Americans.
[Washington Examiner] As of this moment, the Iranian hardliners have the aligned motive (hatred and a need to alter the sanctions status quo), authority (Khamenei's harder line), and confidence (a belief Trump is desperate to avoid conflict) to escalate against America. It may be through proxies or Iranian operatives directly, but it is likely that Iran will soon strike American interests.

Trump must again clarify that any attack which harms American citizens will result in military retaliation.
Posted by: 3dc || 10/03/2019 00:00 || Comments || Link || E-Mail|| [10797 views] Top|| File under: Govt of Iran
Home Front: Culture Wars
USC Students: John Wayne Exhibit Promotes White Supremacy
[Breitbart] Film students at the University of Southern California are protesting against a campus exhibit dedicated to the life and films of John Wayne.

According to a report by the USC student newspaper, a group of student protesters is pushing back against an on-campus exhibit dedicated to the films of Hollywood legend John Wayne.

Eric Plant, a junior at USC, created a banner that he intends to display outside of the film school."By keeping Wayne's legacy alive, SCA is endorsing white supremacy," Plant's banner reads.

"I'm going to go every minute that I have and stand there," Plant stated. "I had conversations while I was standing there, and I was getting people to support it. I would like to keep being there and keep having a presence there."

The criticisms of Wayne are in part based on a 1971 Playboy interview in which Wayne said that he believed in "white supremacy" and defended the taking of the land that became America from the Native Americans.

"I believe in white supremacy," Wayne said during the interview. "We can't all of a sudden get down on our knees and turn everything over to the leadership of the Blacks."

"I don't feel we did wrong in taking this great country away from them," Wayne added. "Our so-called stealing of this country from them was a matter of survival. There were great numbers of people who needed new land, and the Indians were selfishly trying to keep it for themselves."

USC's Interim Assistant Dean of Diversity and Inclusion Evan Hughes offered a vague statement to the student newspaper in response to the student protests.

"Our values as an inclusive community are predicated on the idea that our student population needs to be heard and have a say about our SCA environment, especially when information comes to light that changes how we relate to it," Hughes said in a short comment.
Posted by: Besoeker || 10/03/2019 11:20 || Comments || Link || E-Mail|| [10804 views] Top|| File under:
Slavery Is Alive and Well
Multiculturalists, being devoid of convincing arguments, use black slavery as a club to beat white people into submission. After clubbing by academia, media, and others, many whites have capitulated to the progressives' guilt-preaching that has produced copious tears because of their cursed whiteness and white privilege.

...Sorry, but I have no guilt for slavery. Consequently, I will not pay a dollar of reparations because of those blacks who are full-time victims wallowing in self-pity looking for lifetime handouts.

Since their dishonest, dishonorable, and disgraceful ploy will not work, I suggest the do-gooders (as opposed to those who do good) turn their efforts elsewhere -- for example, to the actual slavery existing throughout the world. They should do something lasting rather than preach an empty message for financial gain and personal influence.

...If the fanatic slavery whiners really do care about slavery, they can do something about the overt slavery in Mali, where at least 200,000 people are held in direct servitude. In March 2002, French television channel TF1 reported how about 15,000 children were abducted from Mali and sold as slaves to work the cotton plantations in the Ivory Coast.

...Maybe one country is not enough of a challenge, so let them take a shot at world slavery. The Topical Research Digest: Human Rights and Contemporary Slavery reports about 27 million slaves worldwide. However, it reveals that "Some human rights organizations have the number as high as 200 million."

Posted by: g(r)omgoru || 10/03/2019 01:38 || Comments || Link || E-Mail|| [10797 views] Top|| File under:
There's Dumb And Then There's Impeachment Dumb
[Townhall] The Democrats are experiencing the giddy delight of having finally summoned up the stones to push the big red "IMPEACHMENT!" button. Their tawdry joy will pass. It's a dumb idea, and they will soon regret it. This sorry scenario brings to mind Napoleon's apocryphal advice to never interrupt your enemy when he, she or xe is making a mistake, and if the cheesy performance art piece that is this bogus scandal wasn't so poisonous to our body politic, it would be hilarious.

Right now, the Dems are thrilled because they're finally free of the tyranny of fairness and honesty and coherence, and they can indulge their deepest fantasies of frog-marching The Donald out of the Oval Office, to be replaced with Felonia Milhous von Pantsuit ‐ wait, that's not right. Why, that's not right at all. They would replace Donald Trump with...Mike Pence, who will probably do the same things that have made Trump so successful without all the tweeting.


Letting the nihilistic Left set the narrative?
Posted by: g(r)omgoru || 10/03/2019 01:32 || Comments || Link || E-Mail|| [10794 views] Top|| File under:
Who's in the News
37
[untagged]
6
Govt of Iran
3
Commies
2
Govt of Pakistan
2
Govt of Iraq
1
al-Qaeda
1
Moslem Colonists
1
Sublime Porte
1
Govt of Iran Proxies
1
al-Nusra
1
Taliban
1
Houthis
1
Govt of Syria
1
Govt of Pakistain Proxies
1
Hamas
Bookmark
E-Mail Me
The Classics
The O Club
Rantburg Store
The Bloids
The Never-ending Story
Thugburg
Gulf War I
The Way We Were
Bio
Merry-Go-Blog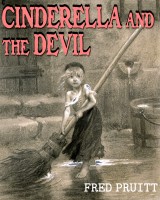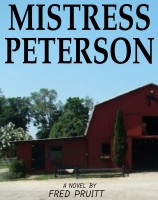 On Sale now!


A multi-volume chronology and reference guide set detailing three years of the Mexican Drug War between 2010 and 2012.

Rantburg.com and borderlandbeat.com correspondent and author Chris Covert presents his first non-fiction work detailing the drug and gang related violence in Mexico.

Chris gives us Mexican press dispatches of drug and gang war violence over three years, presented in a multi volume set intended to chronicle the death, violence and mayhem which has dominated Mexico for six years.
Click here for more information


Meet the Mods
In no particular order...


Steve White
Seafarious
tu3031
badanov
sherry
ryuge
GolfBravoUSMC
Bright Pebbles
trailing wife
Gloria
Fred
Besoeker
Glenmore
Frank G
3dc
Skidmark



Better than the average link...



Rantburg was assembled from recycled algorithms in the United States of America. No trees were destroyed in the production of this weblog. We did hurt some, though. Sorry.
3.236.65.63

Help keep the Burg running! Paypal: