-Land of the Free
Sandy's War
[NationalReview] 'This is going to be the New Deal, the Great Society, the moon shot, the civil-rights movement of our generation," Representative Alexandria Ocasio-Cortez (D., N.Y.) says about her so-called Green New Deal. The marketing material published in support of the concept ‐ and that's all the Green New Deal is: an advertising campaign without a product ‐ offers what passes for soaring rhetoric anno Domini 2019, calling for a "new national, social, industrial, and economic mobilization on a scale not seen since World War II."

This is Sandy's War.

In my forthcoming book, The Smallest Minority: Independent Thinking in the Age of Mob Politics, I consider an observation from Erich Fromm, the Marxist-Freudian social critic whose Escape from Freedom was required reading only a generation ago. (It remains worth reading.) Fromm believed that the disruption of the medieval social order by the early stirrings of what we would come to call "capitalism" left Europeans of all classes uncertain and anxious about their status: social, political, economic, and religious. He connected this to the rise of Protestantism and also to the genesis of something much more relevant to our own disruption-convulsed culture of social-media obsession:
Continued on Page 49
Posted by: 746 || 02/10/2019 10:17 || Comments || Link || E-Mail|| [300 views] Top|| File under:
Cyber
Big Data's Subsidization of Big Media
[SultanKnish] The media is dying. Read about it in the media.

Facebook is pumping $300 million into the media. And that's after the Google News Initiative shoved $300 million into fighting "fake news" and helping struggling media outlets like the New York Times.

These aren't investments. They're charitable donations by Big Data to Big Brother.

Take Jeff Bezos taking $250 million, a little more than the $215 million he makes a day, and using it to buy the Washington Post, not because it's a good business opportunity, but a good political one.

The media isn't worth investing in.

TV and cable news are the weakest holdings of the entertainment giants. That's why AT&T is none too fond of the CNN white elephant it's stuck with.

John Stankey, Time Warner's new boss (and therefore also CNN's new overlord) told CNN that the news network has a "special social responsibility". That's the same rhetoric about public service that has the emerging giant monopolies subsidizing media companies as a charitable cause, not a profitable venture.

Journalism is deader than disco. The shambling monster still squealing about the First Amendment while pressuring social media companies to censor its conservative opposition under the guise of a Russian conspiracy theory has as much to do with journalism as Nabisco's ad agency or Biden's spokesman do.

The media doesn't report the news. It reposts tweets, recycles news stories from a handful of wire services and largely relies on outside interests to do its actual reporting for it. Sometimes that means outside hit pieces covertly embedded, like Fusion GPS' Russian Trump conspiracy theory, other times it's more openly financed, like NPR getting $100K from a pro-Iran deal group to report on the Iran deal.

Media once stood for the multiple mediums, print, radio and television, which required expensive infrastructure and allowed major corporations to reach a national audience with its mass media.

The internet 1.0 crushed the infrastructure advantage of the media and then internet 2.0 made the media dependent on a handful of social, search and commerce platforms for its traffic.

Staring death in the red digital eye, the media tossed journalism out the window as it went after two targets, President Trump and the social media giants that were starving it of ad revenue. The Russia conspiracy theory evolved to incorporate the entanglement between Facebook, Russia and Trump.

Soon, media outlets, desperately loathing and desiring Facebook, were filled with conspiracy theories explaining how Russian Facebook trolls had managed to swing the 2016 election. The conspiracy theories were nonsense. Actual analysis showed that the Russians had mostly targeted African-Americans on Facebook. But the media had dumped truth and the facts a thousand miles back.

The Trump-Russia conspiracy theories hatched by the Clinton campaign and distributed by the media were popular with the more hysterical breed of Democrat prone to marching around with pink hats and memorizing long Slavic names and their appearances at Trump hotels. They helped make the eyeball traffic of the New York Times, the Washington Post and CNN great again, albeit very temporarily.

But, for the media, the real target of the conspiracy theories was Silicon Valley.

Internet 1.0 had humbled the media. Internet 2.0 had crushed its business model. But where internet 1.0 had been a cheerful thriving anarchy, the web of the college campus, the wild realm in which anything was possible, internet 2.0 was a gated community owned by a handful of giant monopolies.
Posted by: 746 || 02/10/2019 10:34 || Comments || Link || E-Mail|| [131 views] Top|| File under:
Government
Trump Reveals Mean-Girl Caucus
[American Greatness] Do you remember Hillary Clinton?

Now, do you remember her campaign slogan? It was "I'm with her!"


Incredibly, I still see the peculiar blue-on-white bumper sticker with an "H" on the odd Prius or Volvo in Washington, D.C. It always reminds me of the international symbol for "Hospital." Appropriate, no?

Now, let me ask you a harder question.

Do you remember what candidate Trump did to that slogan? How he took it, twisted it, and deployed it as a truly deadly rhetorical H-bomb against Hillary?

It was June 22, 2016, and the future president was speaking in New York City, where he said: "She thinks it's all about her. Her campaign slogan is 'I'm with her.' You know what my response to that is? I'm with you, the American people!"

In just four sentences, Donald Trump had perfectly encapsulated everything that was so wrong about Hillary Clinton: her arrogance, her sense of entitlement, her disregard for any other human being, and her naked and destructive ambition.

In New York, with those 30 words, he revealed the ugly truth of one greedy, dangerous and un-American woman. Last night, he did the same to the whole Democratic Party.

Donald Trump managed to trigger the whole room into singing "Happy Birthday" to one of the Jewish survivors of the Tree of Life synagogue shooting in Pittsburgh, Holocaust survivor Judah Samet, and he playfully conducted them through their celebration. Then in an incredibly moving double tribute to the victims of the Shoah and our military veterans he recognized Sergeant Herman Zeitchik who had liberated the Dachau death camp and one of its prisoners, Joshua Kaufman, the man sitting next to him in the chamber. That was a direct broadside over the hull of the DNC, which, with the evaluation of representatives like Ilhan Omar and Rashida Tlaib, has embraced institutionalized Anti-Semitism within in its ranks.

But most skillful of all, was how President Trump managed to get the Democrats‐especially the "Mean Girl Caucus" dressed in white‐to reveal themselves for who they truly are.


The party that has built its image as the party for the oppressed, for minorities, for the working class, sat scowling as the president regaled everyone else with the news of how his policies have brought employment, security, and prosperity to our nation, the likes of which the world has never seen, and especially to exactly those groups. Freshman diva Alexandria Ocasio-Cortez (D-N.Y.) couldn't even bring herself to applaud the Immigration and Customs Enforcement agent President Trump recognized for rescuing more than 300 girls and women from human-traffickers. Ah, yes, the "party of women."

But the masterstroke was the president's decision to celebrate women‐even those scowling women. He celebrated especially the historic number of women gainfully employed, including within the halls of Congress. Suddenly at that mention, the self-declared suffragettes looked at each other, decided to stand up, high-five the air and cheer. For themselves. And they had no idea what he had just done.


This was rhetorical jujitsu the likes of which I thought I would never see again since Trump's "I'm with you!" moment in New York. In one deft joyous flourish of heartfelt celebration for the fairer sex, Donald Trump the master orator showed the "New Wave" Democrats for who they truly are: a selfish, mean-spirited, parochial, clique that only care for themselves and not for real Americans. No number of policy papers or campaign ads could do that. Pure genius.

Oh, and just remember, Hillary could have been giving Tuesday's State of the Union.

God is good.
Posted by: Bobby || 02/10/2019 12:28 || Comments || Link || E-Mail|| [202 views] Top|| File under:
Home Front: Politix
The Socialist That Could - Meet Alexandria Ocasio-Cortez, the secret Republican weapon for 2020.
[Kim Strossel - WSJ] The Republican Party has a secret weapon for 2020. It's especially effective because it's stealthy: The Democrats seem oblivious to its power. And the GOP needn't lift a finger for it to work. All Republicans have to do is sit back and watch 29-year-old Rep. Alexandria Ocasio-Cortez . . . exist.

AOC, as she's better known, today exists largely in front of the cameras. In a few months she's gone from an unknown New York bartender to the democratic socialist darling of the left and its media hordes. Her megaphone is so loud that she rivals Speaker Nancy Pelosi as the face of the Democratic Party. Republicans don't know whether to applaud or laugh. Most do both.

For them, what's not to love? She's set off a fratricidal war on the left, with her chief of staff, Saikat Chakrabarti, this week slamming the "radical conservatives" among the Democrats holding the party "hostage." She's made friends with Jeremy Corbyn, leader of Britain's Labour Party, who has been accused of anti-Semitism. She's called the American system of wealth creation "immoral" and believes government has a duty to provide "economic security" to people who are "unwilling to work." As a representative of New York, she's making California look sensible.
Continued on Page 49
Posted by: Besoeker || 02/10/2019 12:23 || Comments || Link || E-Mail|| [287 views] Top|| File under:
Senator Graham tells Dems put up or shut up on Green New Deal
[American Thinker] Senator Lindsey Graham wants to hold Democrats' feet to the fire on the Green New Deal and force them to "put up or shut up" by an up-or-down vote on the resolution in Congress.

"Let's vote on the Green New Deal!" Graham, a Republican, tweeted Friday. "Americans deserve to see what kind of solutions far-left Democrats are offering to deal with climate change."

Graham knows the Green New Deal would never pass Congress. In fact, Democrats aren't united behind the bill, which moderates fear will alienate key bases of their support, including unions.

Democratic New York Rep. Alexandria Ocasio-Cortez unveiled the Green New Deal bill Thursday, and Massachusetts Sen. Ed Markey introduced a companion bill in the Senate.

The resolution calls for "10-year national mobilizations" to fighting global warming by eliminating all carbon dioxide emissions from all sectors of the economy, including the power industry, agriculture, transportation and every building.

After Ocasio-Cortez announced the non-binding resolution, the firestorm it set off ‐ even among Democrats ‐ forced her to pull the resolution from her website.
Posted by: Besoeker || 02/10/2019 00:59 || Comments || Link || E-Mail|| [258 views] Top|| File under:
Science & Technology
The best thing you can do for your health: sleep well
[Guardian] 'A consistent seven to nine-hour sleep each night is the most effective thing we can do to reset our brain and body health'

Do you think you got enough sleep this past week? Can you remember the last time you woke up without an alarm clock, feeling refreshed, not needing caffeine? If the answer to any of these questions is "no," you are not alone. Two-thirds of adults throughout all developed nations fail to obtain the recommended eight hours of nightly sleep.

Indeed, surveys by the UK Sleep Council and YouGov reveal that one out of every three people you pass on the streets of Britain regularly suffer from poor sleep. I doubt you are surprised by these facts, but you may be surprised by the consequences.

Insufficient sleep is now one of the most significant lifestyle factors influencing whether or not you will develop Alzheimer's disease. During sleep, a remarkable sewage system in the brain, called the glymphatic system, kicks into high gear. As you enter deep sleep, this sanitisation system cleanses the brain of a sticky, toxic protein linked to Alzheimer's, known as beta amyloid. Without sufficient sleep, you fail to get that power cleanse. With each passing night of insufficient sleep, that Alzheimer's disease risk escalates, like compounding interest on a loan.

Parenthetically, and unscientifically, I have always found it curious that Margaret Thatcher and Ronald Reagan ‐ two leaders who were very vocal, if not proud, about sleeping only four to five hours a night ‐ both went on to develop the ruthless disease of Alzheimer's. The current US president, Donald Trump ‐ also a vociferous proclaimer of sleeping just a few hours each night ‐ may want to take note.

Perhaps you have also noticed a desire to eat more when you're tired? This is no coincidence. Too little sleep swells concentrations of a hormone that makes you feel hungry while suppressing a companion hormone that otherwise signals food satisfaction. Despite being full, you will still want to eat more. It's a recipe linked to weight gain in sleep-deficient adults and children alike.

Posted by: Besoeker || 02/10/2019 01:33 || Comments || Link || E-Mail|| [301 views] Top|| File under:
Home Front: Culture Wars
Days of American Despotism
[PoliticallyShort] Lippman writes, "For virtually all that now passes for progressivism in the United States calls for increasing ascendancy of the state: always the cry is for more officials with more power over more and more of the activities of men." 


Say what you about Savage but, he is usually more right than wrong:


The new system of governance in which we find ourselves living under is a government of itself, by itself, and for itself. It is what Michael Savage correctly labels in his latest book Government Zero. In short, Savage elaborates that "Government Zero is absolute, unchecked government power and zero representation of the people. It doesn't exist to promote conservative or liberal principles. It is not pro-immigration or anti-immigration. It is not capitalist or socialist. It is not religious or atheist. Those are all just means to its end. Its end is its own preservation." The government doesn't serve the people, it serves itself by acting against the people, growing richer by making us poorer through endless taxes, debt, and regulations as it expands and consolidates its power by limiting and restricting our freedom. It ensures its own safety by threatening yours.

"This is where we are," writes Savage. "We have three branches of government that are not only supposed to check each other with their separate powers, but limit themselves to the powers delegated to them in the Constitution. They do neither. Instead, they join together in looting our wealth, trampling our liberty, and destroying our culture at the behests of special interests and their lobbyists," concludes Savage. The faith in the coercive action of government, no matter how big nor small, is not only destroying our country but it's establishing a wholly new system of governance to replace our own."

Posted by: newc || 02/10/2019 00:00 || Comments || Link || E-Mail|| [317 views] Top|| File under:
Gallup: Five Million Latin Americans Coming to U.S. in Next 12 Months
[Breitbart] Five million Latin Americans plan to migrate to the United States in the next 12 months, and an estimated 42 million more say they want to enter the country.
Those statistics were in a report from Jim Clifton, the chairman and CEO at Gallup:


Forty-two million seekers of citizenship or asylum are watching to determine exactly when and how is the best time to make the move. This suggests that open borders could potentially attract 42 million Latin Americans. A full 5 million who are planning to move in the next 12 months say they are moving to the U.S.

The poll came as Democrats began using their new political clout to try to widen the catch-and-release loopholes in President Donald Trump's border defenses.

Breitbart News reported:


Democrats say the DHS does not need so many detention beds but instead can release and track migrants or resident illegals by using "Alternatives to Detention," such as monitors strapped to migrants' ankles.

Democrats also argue that migrants who bring children should not be detained. If that rule is adopted by Congress, all migrants who bring children to the border would be quickly released into the U.S. jobs market.

Department of Homeland Security (DHS) spokeswoman Katie Waldman rejected the Democrats' proposals, saying in a statement:


Without the necessary detention authority and sufficient funding for family beds to enable ICE to detain family units when they are ordered removed, ICE will still only be able to remove a very small percentage of family units, thereby increasing the pull factors and further contributing to the border crisis. For example last year, only one percent of all removals were on ATD, at a cost of $72,000 per removal.
Posted by: Besoeker || 02/10/2019 00:00 || Comments || Link || E-Mail|| [198 views] Top|| File under:
Who's in the News
37
[untagged]
5
Islamic State
4
Taliban
3
Commies
2
Govt of Pakistan
1
Govt of Iran
1
Govt of Iraq
1
Hamas
1
Hezbollah
1
al-Shabaab (AQ)
1
Moslem Colonists
1
Arab Spring
1
al-Qaeda
1
Boko Haram (ISIS)
Bookmark
E-Mail Me
The Classics
The O Club
Rantburg Store
The Bloids
The Never-ending Story
Thugburg
Gulf War I
The Way We Were
Bio
Merry-Go-Blog
Hair Through the Ages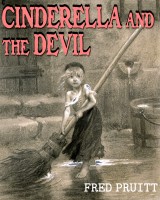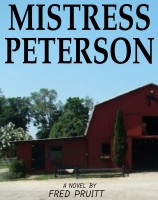 On Sale now!


A multi-volume chronology and reference guide set detailing three years of the Mexican Drug War between 2010 and 2012.

Rantburg.com and borderlandbeat.com correspondent and author Chris Covert presents his first non-fiction work detailing the drug and gang related violence in Mexico.

Chris gives us Mexican press dispatches of drug and gang war violence over three years, presented in a multi volume set intended to chronicle the death, violence and mayhem which has dominated Mexico for six years.
Click here for more information


Meet the Mods
In no particular order...


Steve White
Seafarious
Pappy
lotp
Scooter McGruder
john frum
tu3031
badanov
sherry
ryuge
GolfBravoUSMC
Bright Pebbles
trailing wife
Gloria
Fred
Besoeker
Glenmore
Frank G
3dc
Skidmark
Alaska Paul



Better than the average link...



Rantburg was assembled from recycled algorithms in the United States of America. No trees were destroyed in the production of this weblog. We did hurt some, though. Sorry.
3.236.8.46