Economy
Our Sinking Welfare State
WASHINGTON -- Raised in an individualistic culture, Americans dislike the concept of the "welfare state" and do not use the term. But make no mistake, the United States has a welfare state, and its future is precarious. The true significance of General Motors' bankruptcy lies more with this welfare state than with the battered condition of American capitalism.

Broadly speaking, the U.S. welfare system divides into two parts -- the private, run by firms; and the public, provided by government. Both are besieged: private companies by competitive pressures; government by rising debt and taxes. GM exemplified the large corporation as private welfare state. In contracts with the United Auto Workers, GM promised high wages, lifetime employment, generous pensions and comprehensive health insurance. All this is ancient history: new workers get skimpier benefits.

As metaphor, GM's bankruptcy marks the passage of this model. Companies still provide welfare benefits to attract and retain skilled workers. But these shelters against insecurity are growing flimsier. Career jobs remain, but lifetime job guarantees -- whether formal or informal -- are gone. Last year, about 50 percent of male workers aged 50 to 54 had been with the same employer at least 10 years; in 1983, that was 62 percent.

Health insurance and pensions tell similar stories. In 2007, employer-provided insurance covered 177 million Americans, 59.3 percent of the population; in 1999, coverage was 63.9 percent. Since 1980, companies have gradually moved from "defined benefit" to "defined contribution" pensions, notably 401(k)s. Defined benefit plans provided guaranteed monthly payments; defined contribution plans -- just putting money into a pot -- make workers responsible for managing retirement savings.

What most Americans identify as government "welfare" are payments to single mothers, food stamps and (perhaps) Medicaid, the federal-state health insurance program for the poor. But that's not the half of it. Since 1960, government has changed radically. Then, 52 percent of federal spending went for defense, 26 percent for "payments for individuals" -- the welfare state. By 2008, 61 percent consisted of "payments for individuals," 21 percent for defense.

Social Security and Medicare -- programs for the elderly -- represented the lion's share: $1 trillion in 2008. Most Americans don't consider these programs "welfare," but they are. Benefits are paid mainly by present taxes; there's little "saving" for future benefits; Congress can alter benefits whenever it wants. If that's not welfare, what would be?

Pressures on private and public welfare won't abate. The economic conditions that encouraged corporate welfare have long since vanished. In 1955, GM, Ford and Chrysler accounted for 95 percent of the U.S. light vehicle sales, reports economist Thomas Klier of the Chicago Federal Reserve. With market dominance and technological leadership, the "Big Three" assumed they could pass along to customers the costs of job guarantees, high wages and fringe benefits.

Eager to defuse the class warfare of the 1930s -- and to avoid unionization -- many U.S. companies imitated the model. They, too, believed that competition would be limited and technological change could be controlled. These conceits are gone (in 2008, the Big Three's market share was 48 percent and dropping). Now, companies are hyper-sensitive to competitive and economic threats. A survey of 141 major companies by consulting firm Watson Wyatt found that 72 percent have recently cut jobs, 21 percent reduced salaries and 22 percent curtailed matching 401(k) contributions.

In theory, expanding public welfare could offset eroding private welfare. President Obama's health care proposal reflects that logic. The trouble is that the public sector also faces enormous cost pressures, driven by an aging population and rising health costs. The Congressional Budget Office projects the federal debt to double as a share of the economy (gross domestic product) to 82 percent of GDP by 2019.

Any sober examination of figures like these suggests that the system has promised more than it can realistically deliver. We are borrowing not to finance investment in the future but to pay for today's welfare -- present consumption. Sooner or later, the huge debt will weaken the economy. Nor would paying for all promised benefits with higher taxes be desirable. Big increases in either debt or taxes risk depressing economic growth, making it harder yet to pay promised benefits.

The U.S. welfare state is weakening; insecurity is rising. The sensible thing would be to decide which forms of public welfare are needed to protect the vulnerable and to begin paring others. Our inaction poses another dreary parallel with GM. It was obvious a quarter-century ago that GM the auto company could not support GM the welfare state. But the union wouldn't surrender benefits, and the company acquiesced. Inertia prevailed, and the reckoning came. The same cycle, repeated on a national scale with sums many multiples higher, would be correspondingly more fearsome.

Posted by: GolfBravoUSMC || 06/22/2009 16:46 || Comments || Link || E-Mail|| [6458 views] Top|| File under:
US Medical Costs Conundrum
Physician-written article about huge variations in the cost of care for no apparently good reason. This is not an issue our esteemed leaders are likely to face in their mad rush to screw up US health care and bankrupt the country.
Posted by: Anguper Hupomosing9418 || 06/22/2009 12:22 || Comments || Link || E-Mail|| [6462 views] Top|| File under:
Home Front: Politix
Kass: Obama's political play should shock no one
It's amusing to watch the Washington political establishment feign shock, now that President Barack Obama's reform administration has used a clay foot to vigorously kick one inspector general and boot another out the door.

One inspector general foolishly investigated a friend of the president. Another inspector general audited those juicy bonuses given to AIG executives as part of $700 billion federal bailout of the financial industry.

It's a decent man-bites-dog story, at least until North Korea tries lobbing a few missiles toward Hawaii. But until that happens, the political talk shows will buzz about Neil Barofsky, the inspector general overseeing the financial bailout.

Barofsky now claims that his autonomy will be compromised if the Obama Justice Department rules that he is merely a functionary of the Department of Treasury.

"An adverse ruling ... could potentially have a serious impact on the independence of our agency and our ability to carry out our mandate," Barofsky wrote in a letter to ranking senators on Friday.

Just two weeks ago, inspector general Gerald Walpin, who watches over volunteer community programs, was fired. He investigated Sacramento Mayor Kevin Johnson, an Obama pal and former NBA star. Walpin alleged Johnson misused $850,000 in federal youth grants.

The use of political muscle may be prohibited in the mythic transcendental fairyland where much of the Obama spin originates, sprouting green and lush, like the never-ending fields of primo Hopium.

But our president is from Chicago. Obama's Media Merlin David Axelrod and chief of staff Rahm Emanuel come right from Chicago Democratic machine boss Mayor Richard Daley. They don't believe in fairies.

Daley can't wait to be rid of his own inspector general, David Hoffman, who had the audacity to question why Daley's nephew received $68 million in city pension funds to invest. The mayor insists he didn't know anything about it. Nobody with a functioning brain believes the mayor.

The second that Hoffman's term expires, the mayor will change the locks on his office doors and move Hoffman's house plants out into the cold. Daley might even send some of the same political tough guys who helped elect Emanuel to Congress years ago, all in the name of reform.

It's the Chicago Way. Now, formally, it's also the Chicago on the Potomac Way.

One fellow who seems surprised is Walpin. He was transformed from dogged inspector general to alleged drooling incompetent last week in just a few spin cycles.

"I am now the target of the most powerful man in this country with an army of aides whose major responsibility seems to be to attack me and get rid of me," Walpin was quoted as saying.

In a letter to Congress explaining Walpin's firing, the Obama White House complained that Walpin failed to disclose exculpatory evidence that would have helped the mayor of Sacramento, and exhibited "other troubling and inappropriate conduct."

The letter, by White House counsel Norman Eisen, also left the impression that Walpin, 77, was a doddering old man just shy of dementia, describing him as "confused" and "disoriented" and all but incapacitated. I don't know whether that's true. But I do know this:

Walpin alleged that Obama's ally, supporter and fundraiser, Sacramento Mayor Johnson, played games with the $850,000 in federal money targeted for the AmeriCorps student volunteer program. Johnson allegedly paid "volunteers" to work on Democratic political campaigns, run his personal errands and even wash his car.

In an April deal with prosecutors in the Obama Justice Department, Johnson was not charged with a crime. But his St. HOPE Academy charity agreed to pay back half of the $850,000, including $72,000 from Johnson himself.

During the presidential campaign, the message expertly spun by Daley's mouthpiece, Axelrod, was that Obama would bring hope and change and transform the cynical politics of the past.

The Washington Beltway media pack, exhausted after the cynicism of the Bush years, was eager for change. Many fired up their Hopium pipes and waited, glassy eyed, for the rapture, all but chanting "Yes We Can." Now they're coming down hard.

So here's my question:

What's the big surprise? What strange, exotic land do they think Obama comes from?

Do they think Obama learned his politics in Narnia, while cavorting with gentle forest creatures, some of which have hooves and serve tea and cakes to journalists and well-mannered English schoolgirls on snowy winter afternoons?

Did Obama learn politics in Camelot, the magical kingdom where federal czars sit at a great round table, all for the good of the simple peasants? Or did he learn politics along that famous highway, you know, the one that's always paved with good intentions?

No. Obama learned his politics in Chicago.

And now all of Washington can learn it, too.

Posted by: mom || 06/22/2009 11:27 || Comments || Link || E-Mail|| [6459 views] Top|| File under:
India-Pakistan
Why does Zainuddin want to kill Baitullah?
[The News (Pak) Top Stories] The sudden projection and tall claims of an anti-Baitullah Mehsud militant leader from South Waziristan, Qari Zainuddin Mehsud, have created many questions in the diplomatic circles of Islamabad.

In interviews to various media organisations on Thursday, Qari Zainuddin and his deputy Haji Turkistan had alleged that Baitullah was an American and Indian agent, he had killed Benazir Bhutto and that the real Jihad was going on in Afghanistan, not in Pakistan. Many diplomats contacted Foreign Office and Interior Ministry officials as well as media persons, seeking answers to their questions. Some Western diplomats were particularly confused over the claim that Baitullah was an American agent and that he had killed Benazir Bhutto. These diplomats were asking a question that if Baitullah was involved in the assassination of Benazir Bhutto, does that mean that the American authorities were also involved in the conspiracy.

An East European diplomat also asked that on one side President Asif Zardari visited the Nato headquarter in Brussels while on the same day the Pakistani establishment allowed Qari Zainuddin to speak to the media, defending Jihad against Nato troops in Afghanistan.

Qari Zainuddin had claimed in an interview that he had developed differences with Baitullah after the death of Abdullah Mahsud. However, the story of the real differences between the two is full of allegations and revelations. According to some sources very close to Qari Zainuddin, the Pakistani establishment wanted to kill Abdullah Mehsud because he was involved in the kidnapping of two Chinese engineers. The establishment hired the services of Baitullah in 2005 against Abdullah, who had spent 23 months in Guantanamo. Abdullah was finally killed on July 24, 2007 in Zhob. Close aides of Abdullah alleged that Baitullah had helped security forces in tracing him. One Masoodur Rehman Mehsud had once alleged that Baitullah had killed Abdullah. In the meantime, Baitullah killed Masoodur Rehman through a remote control bomb in South Waziristan.



These tribal elders see no difference between Baitullah and Zainuddin. They fear that the establishment had first used Baitullah against Abdullah, and now they were using Zainuddin against Baitullah and ultimately both of them would be killed.

Qari Zainuddin is the elder son of Masoodur Rehman Mehsud and he has decided to take revenge for the murder of his father.

He is heading the Abdullah Mahsud Group. He is a former Khasadar (member of the tribal police) and active in Shakai area of South Waziristan. He killed Yahya, the younger brother of Baitullah Mehsud, on October 27, 2008 in Bannu. In retaliation, Baitullah killed a close aide of Qari Zainuddin, Muhammad Yousuf, on October 29, 2008 in Tank area.

Zainuddin recently contacted some Mehsud tribal elders but most of them are reluctant to cooperate with him. They question that if Abdullah was killed by Pakistani security forces then why the leader of his group was cooperating with the establishment? These tribal elders see no difference between Baitullah and Zainuddin. They fear that the establishment had first used Baitullah against Abdullah, and now they were using Zainuddin against Baitullah and ultimately both of them would be killed. They also fear that Qari Hussain will replace Baitullah as the new Taliban commander.

Many Mehsud tribal elders were contacted by the political administration of South Waziristan, seeking help for Qari Zainuddin. One tribal elder had reportedly told an official of the administration: "Don't fool us. President Zardari is assuring cooperation to Nato and you are asking us to cooperate with a person who is asking us to go and fight Nato in Afghanistan".

This article starring:
ABDULLAH MAHSUD
TTP
BAITULLAH MEHSUD
TTP
HAJI TURKISTAN
TTP
MASUDUR REHMAN MEHSUD
TTP
MUHAMAD YUSUF
TTP
QARI ZAINUDIN MEHSUD
TTP
YAHYA MEHSUD
TTP
Posted by: Fred || 06/22/2009 00:00 || Comments || Link || E-Mail|| [6459 views] Top|| File under: TTP
Can Pakistan take on the Lashkar-e-Tayyaba?
If Pakistan's battle against the Taliban seems difficult, a much tougher challenge lies ahead: deciding what to do about the banned Lashkar-e-Taiba (LT).

Security experts from the United States and India believe the Pakistan Army and its Inter-Services Intelligence (ISI) agency could shut down the group accused of carrying out the Mumbai attacks -- if they choose to do so. "The Pakistan Army could do it and the ISI could tell them where to find those guys in a heartbeat," said Bruce Riedel, a former Central Intelligence Agency (CIA) officer who led a review of strategy in Afghanistan and Pakistan for President Barack Obama.

Asset: "If they wanted to shut them down they could," said B Raman, a former Additional Secretary at India's Research and Analysis Wing (RAW). "They can do it, but they don't want to do it because they look upon it as a strategic asset."

But Samina Yasmeen, a professor at the University of Western Australia who is researching a book on LT said the reality on the ground might be more complicated.

Over the years, she said, LT had given birth to splinter groups, which had broken free both of the Pakistan Army and the ISI, and even from the LT leadership. "There are elements within the Lashkar that are not under the control of the army anymore. They really moved on a trajectory that people did not expect," she said. "After 9/11, there was a section that emerged within the Lashkar that may not be under the control of its own leadership."

Indian Prime Minister Manmohan Singh pushed LT to the top of the agenda last week by effectively telling President Asif Ali Zardari that India would not re-open peace talks until Islamabad acted against the banned organisation.

He seems to have won support in the West, where LT is thought to be, potentially, as big a danger as Al Qaeda. "I think we have to regard the LT as much a threat to us as any other part of the Al Qaeda system," Riedel said.

Like many extremist groups, LT was born out of CIA-backed jihad against the Soviet Union in Afghanistan and then began operations in Kashmir in 1993, Indian analysts say.

According to Raman, LT had a larger presence in the country than the Taliban, and a charitable wing, the Jamaatud Dawa, carries out humanitarian work.

With land, property and madrassas across the country, LT collaborated with Al Qaeda while also offering its training infrastructure to Pakistanis from the diaspora, he said.

But unlike other groups, it has been scrupulous in avoiding attacks in the country, thereby avoiding the wrath of the army that has now turned on the Taliban.

For security analysts, the two questions are whether the army and ISI can close down LT, and if they want to do so -- the assumption being that this would have to be done by the country's military rather than the civilian government. Riedel said he believed the capability was there, but said taking on LT would be hard. "It's become more and more difficult but I would not underestimate ISI's knowledge base. They would be able to bring people in," he said.

But Yasmeen said more problems could be created by targeting the leadership. "You limit their ability to have some possibility of controlling those below. The risk of splintering increases," she said. Analysts said giving up LT, seen as a "force multiplier" in case of an invasion by India -- rather like citizens trained in civil defence -- would be another step altogether.

Would the army chief turn against LT? "My sense of Kayani is that he is very pragmatic. He hasn't accepted that India is not a threat to Pakistan," said Yasmeen. "From Kayani's point of view, does he want to deny himself the possibility of using all trained and semi-trained people?"

That question returns to the Catch 22 of India-Pakistan relations. Without peace, Pakistan may never fully turn against LT. And India will not offer peace talks until it does so.
Posted by: Fred || 06/22/2009 00:00 || Comments || Link || E-Mail|| [6459 views] Top|| File under:
Dirty deals?
The possibility that the 2002 killing of 11 French engineers, who died alongside three Pakistanis when a car packed with explosives was rammed into their minibus in Karachi, may have been carried out to avenge a failure by Paris to pay commissions to Pakistan on a deal involving submarine sales is shocking.


"Commissions". So that's what they call it nowadays.

See what happens when the man doesn't get his ten percent?

The act of terrorism, close to a five-star hotel, had till now been blamed on extremist militants.

Had it been near a two-star hotel, that would've been different, of course.

An ATC court in 2003 had indeed found two men linked to a 'jihadi' group responsible, although they have since been acquitted by the Sindh High Court due to a lack of proof.


The attack was carried out to punish the French for stopping commission payments. These ended in 1995, after French President Jacques Chirac assumed office. The recipient of the payments on the Pakistan end of the line is stated to have been a certain Asif Ali Zardari, at the time a minister in his wife's second government. Rogue elements in the intelligence agencies are thought to have been involved in the attack, deliberately disguising it to look like the doing of militants.


French investigators and the relatives of the victims seem confident about the dirty deals theory. They claim to have compiled some evidence that suggests that the attack was carried out to punish the French for stopping commission payments. These ended in 1995, after French President Jacques Chirac assumed office.


It took eight years to devise a sufficiently severe punishment? Perhaps if they super-cooled their brains, they'd be able to think faster.

The recipient of the payments on the Pakistan end of the line is stated to have been a certain Asif Ali Zardari, at the time a minister in his wife's second government. Rogue elements in the intelligence agencies are thought to have been involved in the attack, deliberately disguising it to look like the doing of militants.

The entire story in many ways seems ludicrous, especially as the killing took place seven years after the money stopped flowing in.


So I'm not the only one who noticed.

That it happened at a time when Zardari had no place in power and the ruling setup was led by General Pervez Musharraf also raises questions as to its authenticity. But the fact is that most of us will, somewhere in our minds, harbour the suspicion that the French may have stumbled across the terrible truth. Corruption in defence deals is well-established. It takes place in many parts of the world. The Bofors scandal of the 1980s, allegedly involving massive kickbacks to Indian politicians who included former prime minister the late Rajiv Gandhi, shook that nation. Though Gandhi was cleared by a court, echoes from the case can still be heard. Accusations of massive corruption have been heard still more frequently in Pakistan, and the submarine affair acts as a reminder that the president of Pakistan, in a previous incarnation, was known as 'Mr Ten Percent'.

The French probe is of course still to be proven before courts. At the moment it consists of little more than allegations. But the spectres it raises are terrifying. If indeed agency elements have been engaged in mimicking extremists, new dilemmas open up about other murders and other attacks. These are an indication of the dangers we live with and the fact that through our country, many currents flow. A number of them are still unchartered. We must hope the latest case with its startling disclosures can shed light on some of these. At the same time, Pakistan must do all it can to demonstrate the French case is based only in the imagination of lawyers. The damage from it has already been done. It needs to be seen if some of it can be deflected and the name of those named in it cleared.


Byzantium had nothing on Pakistan. I think my brain would break if I lived there.
Posted by: john frum || 06/22/2009 00:00 || Comments || Link || E-Mail|| [6462 views] Top|| File under:
Israel-Palestine-Jordan
Lessons from the Sudetenland by Benjamin Netanyahu
History teaches us that man learns nothing from history.

Georg Wilhelm Friedrich Hegel

[Editor's Note: Forty-nine years ago last month, the nation Israel was reestablished in the Land. Thirty years ago this month, as a result of the famed Six Day War, Israel regained Biblical Jerusalem, as well as Gaza, the Sinai, and the Golan Heights. Although these areas were part of the original mandated land, and are undeniably essential for Israel's defense, it has become strangely "politically correct" to assume that peace in the Middle East is dependent upon their yielding these lands-the so-called "West Bank"-back to their enemies which are openly committed to their eventual extermination.
Continued on Page 49
Posted by: Besoeker || 06/22/2009 08:19 || Comments || Link || E-Mail|| [6457 views] Top|| File under:
Syria-Lebanon-Iran
Christopher Hitchens:Persian Paranoia
It is a mistake to assume that the ayatollahs, cynical and corrupt as they may be, are acting rationally. They are frequently in the grip of archaic beliefs and fears that would make a stupefied medieval European peasant seem mentally sturdy and resourceful by comparison.
Posted by: Crirong Omuting2502 || 06/22/2009 17:14 || Comments || Link || E-Mail|| [6463 views] Top|| File under:
Domino effect?
Tom Gross, "The Corner" @ National Review

President Bush said liberating Iraq would have a regional domino effect and give people a taste for freedom and democracy. Is this what we're seeing now in Iran?


As Bush said, liberty isn't American, or British, or French. It is human. No, the morality police in Iran are not just "part of Iranian culture" as some critics of Bush have claimed. Nor are public hangings. Nor are arbitrary detentions of doctors, or Holocaust denial conferences.

Peace comes through the spread of liberalism and democracy. Whatever the "foreign policy realists" or "regime apologists" might claim, there is little doubt in my view that should Iran become a free nation the world will be a safer place for all, not just a better place for Iranians.

I have posted some videos of the Iranian uprising on my website and I would strongly urge you to watch them. They show the reality of Iran's dictatorship, a reality that many international TV networks are refusing to show. Some of these videos are disturbing but I feel they need to be watched to understand the true nature of Iran's regime and why it should never be allowed to acquire nuclear weapons.

I have not included those which are too bloody to watch. To state the obvious, this is not some video game or Hollywood movie. These events really happened, and they happened last week, and the leader of the free world, Barack Obama, has been extraordinarily slow to criticize them.
Posted by: Mike || 06/22/2009 16:26 || Comments || Link || E-Mail|| [6459 views] Top|| File under:
Tim Blair on Obama
Pithy, as always.



Jim Treacher: "For every minute Bush spent reading to kids after hearing about 9/11, Obama has had 1 full day to deal with the Iranian election." At least he's spent his time constructively – let's go and get an ice cream! – although recent polls are trending south. And he can always rely on the Blair's Law support of Ron Paul [R-Kos].

Posted by: Mike || 06/22/2009 15:57 || Comments || Link || E-Mail|| [6457 views] Top|| File under:
The Mullahs will win: Deal with it.
The Iranian government has suffered a serious blow to its legitimacy, but that blow is not fatal. Barring dramatic and unlikely changes in the ensuing weeks, the regime will remain intact, by force if necessary. As much as we might like it to be otherwise, that is the reality Washington faces.
I agree. They'll likely remain in business as an "Islamic Republic." They're not going to be the same regime when it's all over, however. They're going to have to do something, one way or the other: They're either going to have to tighten up, suppressing future dissent, or they're going to have to loosen up, which means purges and resignations, quiet or otherwise.
Critics, including many advocates of engagement with Iran, who argue that Obama's policy of negotiating with Iran has to be delayed or scrapped entirely misread the situation-as do those calling for rhetorical grand gestures from the White House.


Agreed. After all this time, I'm still trying to figure why it's okay and understandable for them to snarl and snap and make demands and not okay for us to even raise our voices.


Lost in the clamor is sober reflection on how best to serve American interests, which sometimes conflict with the desire to make emotionally satisfying but ineffective and even counterproductive declarations in favor of anti-regime protesters.


I'd say that "American interests" involve anything that enhances individual liberty for the inhabitants of any country, anywhere. That should be our strategy. Anything else, to include long term alliances, diplomacy, war, or peace, is tactics.


The protests were always going to face an enormous uphill battle against the government, and the Obama administration has given them their best chance for success by refusing to act as their cheerleader.


It's not a binary situation. B.O. should be careful not to give the impression that the protests are something funded by the U.S., nor the product of actions by U.S. agents. But we should be unequivocally and wholeheartedly in favor of free and fair elections and the security of the populace -- starting with freedom from having knobs thumped on their heads for wanting transparent elections.


The United States will not and should not intervene with direct action.


Nobody's said we should. Words are not direct actions. So far the Brits, Frenchies, Germans, and the president of Israel have somehow found the words our president has been lacking.


Consequently, provocative language from the White House would likely only incite a bloodier crackdown. The protesters are already risking their lives-it would be unconscionable for the President to put them in greater danger by making proclamations that lend them no real aid and serve only to appease his domestic critics. It is ironic in the extreme that the same critics who rail against the President for his so-called "narcissism" should demand that Obama insert himself into an internal Iranian drama with potentially disastrous consequences for the people in the streets of Iran.


See above. It depends on what the provocative language from the White House involves. Our problem at the moment is that the White House, I don't think, doesn't believe that rights accrue to the individual. They're closer in philosophy to the ayatollahs, who are of the opinion that states have rights and the citizenry has obligations.


Advocates of engagement have become more skeptical of the wisdom of negotiating with Tehran in light of Ahmadinejad's re-election. However, it is precisely the hard-liners in power in Iran who will be best positioned to deliver a deal and who will be most in need of the international credibility that a deal would bring.
[More at the link]
- DANIEL LARISON (Ph.D., History) is a contributing editor at The American Conservative. He also writes on the blog Eunomia.
Posted by: Fred || 06/22/2009 00:00 || Comments || Link || E-Mail|| [6461 views] Top|| File under:
Who's in the News
44
[untagged]
4
Govt of Iran
2
TTP
2
Govt of Pakistan
1
al-Shabaab
1
al-Qaeda in North Africa
1
Hamas
1
Iraqi Insurgency
1
Jamaat-e-Islami
1
Jamaat-ul-Mujahideen Bangladesh
1
Jemaah Islamiyah
1
Moro Islamic Liberation Front
1
Taliban
1
Chechen Republic of Ichkeria
Bookmark
E-Mail Me
The Classics
The O Club
Rantburg Store
The Bloids
The Never-ending Story
Thugburg
Gulf War I
The Way We Were
Bio
Merry-Go-Blog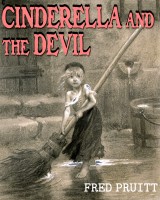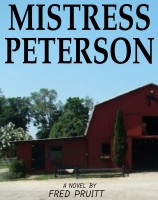 On Sale now!


A multi-volume chronology and reference guide set detailing three years of the Mexican Drug War between 2010 and 2012.

Rantburg.com and borderlandbeat.com correspondent and author Chris Covert presents his first non-fiction work detailing the drug and gang related violence in Mexico.

Chris gives us Mexican press dispatches of drug and gang war violence over three years, presented in a multi volume set intended to chronicle the death, violence and mayhem which has dominated Mexico for six years.
Click here for more information


Meet the Mods
In no particular order...


Steve White
Seafarious
Pappy
lotp
Scooter McGruder
john frum
tu3031
badanov
sherry
ryuge
GolfBravoUSMC
Bright Pebbles
trailing wife
Gloria
Fred
Besoeker
Glenmore
Frank G
3dc
Skidmark
Alaska Paul



Better than the average link...



Rantburg was assembled from recycled algorithms in the United States of America. No trees were destroyed in the production of this weblog. We did hurt some, though. Sorry.
3.236.122.9

Help keep the Burg running! Paypal: