-Lurid Crime Tales-
Kentucky businessman dominates Jefferson trial
The first week of former Rep. William Jefferson's (D-La.) corruption trial was dominated by testimony from the head of a telecommunications firm who said he paid thousands of dollars to the lawmaker for his influence.

Kentucky businessman Vernon Jackson said Jefferson used his office to secure multimillion-dollar deals for the telecommunications firm iGate, and enriched himself in the process.

Jackson is a star witness for the prosecution, which claims Jefferson used his office to help iGate in exchange for hundreds of thousands of dollars in bribes. Jefferson faces a maximum of 235 years in prison if convicted on all counts.

Jackson took the stand in a green prison jumpsuit Tuesday through Thursday and is expected to continue testifying on Monday. He's serving a seven-year, three-month prison sentence after pleading guilty to bribery charges involving Jefferson.

Jackson paid $500,000 to a consulting firm, the ANJ Group, owned by Andrea Jefferson, the congressman's wife. But Jackson testified the money was intended to get the lawmaker's help. Prosecutors argued that these payments were thinly-veiled bribes.

"I was paying him to use his office on behalf of iGate," Jackson testified, referring to the then-congressman.

Jackson suggested if he had refused to agree with any of Jefferson's terms, Jefferson would have stopped helping iGate.

"I didn't want to alienate him because I believed he could take steps to impede my company--even put us out of business," Jackson said.

Jefferson's defense team argues the payments were legitimate consulting fees paid for his wife's services to iGate. During its cross-examination of Jackson, the defense sought to show that the Jeffersons' dealings with iGate were always through ANJ.

Jefferson's defense said the former congressman made no "official acts" on behalf of iGate and that Jefferson and his family did not benefit materially because of acts Jefferson made as a congressman. They emphasized ANJ's business relationship with Jackson and iGate.

Jefferson lost his bid for reelection last fall to Republican Joseph Cao. He previously had won reelection, even after the FBI found $90,000 in unmarked bills in his fridge and linked him to a bribery scheme. Jefferson was indicted in 2007.
Posted by: Fred || 06/22/2009 00:00 || Comments || Link || E-Mail|| [6467 views] Top|| File under:
-Signs, Portents, and the Weather-
Obama to sign anti-smoking bill in Rose Garden
President Barack Obama is set to sign into law an anti-smoking bill that will give the Food and Drug Administration unprecedented authority to regulate tobacco.


Wonder if he'll celebrate this expansion of federal bureaucracy by having a smoke?
Posted by: Scooter McGruder || 06/22/2009 05:23 || Comments || Link || E-Mail|| [6464 views] Top|| File under:
Economy
The Oregon Travail
The Labor Department reported yesterday that Oregon's unemployment rate soared to 12.4% in May, the nation's second highest after Michigan's 14.1%. What to do? If you're the geniuses in the state legislature in Salem, you naturally raise taxes.


Last week the legislature approved a $2 billion tax hike on personal income and small businesses that haven't already left the state. The highest tax rate on income above $500,000 would climb to 11% -- up from an already high 9%. Oregon will soon boast the second highest income tax rate in the nation, moving ahead of California (10.55%), and only slightly behind New York City (12.6%). Corporations will pay a 7.9% tax on gross receipts, up from 6.6%.

But that isn't the worst of it. Another revenue raiser will tax hospitals and private health insurance premiums. That's a good way to encourage private employers to drop their health coverage for workers.

In Oregon, as in so many states this year, lawmakers had to choose between reducing the growth of spending and raising taxes. No contest. So government spending will climb by about $2 billion, or almost 4%, which is on top of a 21% increase in the 2007-08 biennium budget. The sliver of good news is that taxpayer groups like Americans for Prosperity of Oregon are promising to put these taxes before the voters in a referendum this year or next. Since Salem's politicians seem intent on following California's, maybe Oregon's voters will do the same and just say no.
Posted by: Fred || 06/22/2009 00:00 || Comments || Link || E-Mail|| [6478 views] Top|| File under:
Home Front: Politix
ACORN drops tarnished name and moves to silence critics
Via InstaPundit


Association of Community Organizers for Reform Now (ACORN) leaders are using the threat of a law suit to silence and intimidate critics, according to current and former members of the liberal activist group.
In a letter dated June 11 an attorney for ACORN advised top whistleblowers that their unauthorized use of the organization's name could make them liable for monetary damages and injunctive relief.
ACORN executives have also changed their organization's name, which was tarnished by investigations in at least 14 states of allegations of voter registration fraud during the 2008 presidential campaign, and charges by current and former members of financial mismanagement and misrepresentation.
The new name will let ACORN leaders continue their operations without worrying about prior bad publicity, according to Marcel Reid of ACORN 8, a group of present and former members.



Josip S. recommends "People's Democratic" Something-Something. It worked for him.
Posted by: ed || 06/22/2009 16:29 || Comments || Link || E-Mail|| [6469 views] Top|| File under:
The One is Still Campaigning
First, a quiz. How many people attended President Obama's town-hall forum in Vermont? That would be none. Since becoming president, he hasn't set foot in a state he won by nearly 40 percentage points in November's general election.

But thousands have heard Obama speak in Ohio, North Carolina, Missouri, Indiana and Florida, all among the 16 states he has visited since taking office. In each of those places, his margin of victory or defeat last November was fewer than five percentage points.

As recently as last week, Obama warned that the changes he is seeking in health care, energy policy and financial regulation require "taking on the status quo in Washington." And that, he told an audience of donors who paid as much as $30,400 a couple to see him, "requires the courage to look . . . beyond the next election."


We never said he was strong on the courage thingy.


Yet during his first five months in office, public policy and electoral politics have come together seamlessly in his domestic travel itinerary. On nearly every trip he has taken, Obama has followed the timeworn path of presidential travel - go where the votes matter most.



Now for a little WaPo balance.


"A smart White House is a savvy mix of policy and politics, and in our democracy there's nothing wrong with it," said Ari Fleischer, Bush's first press secretary. "If you're all substance and no politics, you lose support on Capitol Hill. If you're all politics and no substance, you lose support among the people."

Fleischer added: "If people don't like it, they can move from a safe state to a swing state and see their president more."

To Missouri, for example.

With a whole nation to pick from, Obama chose to mark his 100th day in office with a town-hall forum in Arnold, Mo., a suburb of St. Louis. He lost Missouri by just over one-tenth of one percentage point.
Posted by: Bobby || 06/22/2009 06:18 || Comments || Link || E-Mail|| [6462 views] Top|| File under:
Kennedy goes to bat for Dodd in campaign ad
Sen. Edward Kennedy is going to bat in a new TV campaign ad for longtime pal Sen. Christopher Dodd, who faces a tough re-election fight in Connecticut.


"Dodd: He's not as corrupt as some!"


The Massachusetts Democrat praises Dodd as his closest partner in the fight for health care reform in the 30-second ad that will begin airing in Connecticut on Sunday.

Kennedy makes a direct pitch to voters about a cause he's championed for decades and considers to be his life's work.

"Quality health care as a fundamental right for all Americans has been the cause of my life, and Chris Dodd has been my closest ally in this fight," Kennedy says in the ad. "Today more than ever, we have a real opportunity to bring health care reform to Connecticut and all across America, and I believe that with Chris Dodd's leadership, our families will finally have accessible, affordable health care."

Kennedy, who chairs the Senate health panel, has been battling brain cancer for more than a year. In recent weeks he has been at home in Hyannis Port, Mass.

Kennedy has made Dodd his point man on health care reform. As the Senate seeks to craft a breakthrough on health care, Dodd is managing the bill in Kennedy's absence and working closely with Kennedy's staff.
Posted by: Fred || 06/22/2009 00:00 || Comments || Link || E-Mail|| [6466 views] Top|| File under:
Go for the boodle
A 1950 Massachusetts law says public officials can take immediate pensions if they lose an election or fail to qualify for the ballot. The State Retirement Board granted the special benefits to 10 former state lawmakers who have enjoyed early, enhanced pensions after quitting the Legislature. The loose reading of that law could cost taxpayers up to $3 million in additional costs.

MICHAEL P. LEWIS was fired as the head of the Big Dig project, but the move allowed him to more than triple his state pension, according to records. He also gets 80 percent of his health insurance for life. The pension increase was the result of a law intended to protect employees from politically motivated dismissals.

Some lawmakers took advantage of statutes to receive pensions while still working. Others enhanced their pensions by adding years at other jobs to their retirement tally.

TIMOTHY A. BASSETT was allowed to accept a job as executive director of the Essex Regional Retirement Board without giving up his $41,000-a-year state pension from a previous job. The gift came from former House speaker Thomas M. Finneran, a lawmaker said. Bassett earned about $328,000 he otherwise could not have received.

Additionally, while working on the Essex County pension board, Bassett and KATHERINE O'LEARY helped one another gain pension benefits. O'Leary was granted credit toward her pension for the summers she worked as a teenager. Bassett was given a special annuity worth about $63,000 annually, the equivalent of a second public pension upon retirement. On June 4, the Essex pension board voted to rescind the annuity, a move Bassett said he requested.

LINDA BASSETT, the wife of Timothy A. Bassett, a former state representative and former Essex treasurer, collects $26,000 a year in pension benefits, even while continuing to work part time. About $5,500 of her pension is the result of her six years of volunteer service as a Lynn library trustee.

JOHN A. BRENNAN JR., a former state senator and Beacon Hill lobbyist, was allowed to fold the years he volunteered on the Malden Public Library Board of Trustees into his pension calculation. The move doubled his pension, giving him an estimated $41,088 a year. After criticism, Brennan said he would drop $22,000 in retirement benefits.

ROBERT K. LAMERE AND MICHAEL P. CURRAN lobbied the Legislature in 2002 to win pension enhancements for serving as town moderators. Lamere has a pension of about $63,000 annually, based on the 22 years of presiding over Milton's Town Meeting and 10 years as a Big Dig lawyer. For 10 years as moderator and 12 years as Canton's town counsel, Curran collects about $46,500 a year.

PAUL MCCANN left the Boston Redevelopment Authority in 2005, but he earned $162,000 last year in consulting fees from the planning agency - on top of his $97,000 a year pension.
Posted by: Fred || 06/22/2009 00:00 || Comments || Link || E-Mail|| [6463 views] Top|| File under:
Traitor Hiram Monserrate likens himself to Jesus
It just keeps getting weirder.

A chief figure in the fight for the state Senate on Saturday invoked Jesus Christ while another proclaimed himself the target of a political "jihad."

Sen. Hiram Monserrate (D-Queens), who briefly aligned himself with the Republicans before jumping back across the aisle to deadlock the Senate 31-31, appeared with other lawmakers at the Rev. Al Sharpton's National Action Network. Speaking on Sharpton's radio show, Monserrate commented, "You know, I'm never gonna compare myself to anyone in the biblical context."

And then ... he did.

"I remember Jesus himself, when he saw that in the temple there were merchants setting up shop, [he] began to turn over a few tables along the way ... to get the people's business done right," Monserrate said. The former cop later added, "If it costs my election one day because I decided to turn over a table or two and say business gotta be done different, then so be it."

Sharpton quipped that Jesus had a little inside information. "Always make sure you've got your resurrection guaranteed before you start getting crucified," he said as the audience erupted in laughter.

Monserrate and other senators, union leaders and civil rights organizers, spoke with Sharpton yesterday and pledged to support a temporary power-sharing agreement between Democrats and Republicans so the Senate can act on crucial bills before this year's legislative session closes tomorrow. Gov. Paterson has the power to call the Legislature into special session if necessary.

Addressing a Latino advocacy group in Albany, state Sen. Pedro Espada (D-Bronx) said he was the victim of a "jihad," but predicted a compromise would get the Senate functioning again within 48 hours.

Espada - who grabbed new power after aligning himself with the GOP in a June 8 coup - also insisted any deal would have to recognize him as temporary Senate president. "I'm the only senator that has 32 votes" for the presidency, Espada said. "We have to respect that, because otherwise we give in to this rather incredible campaign, a jihad, that's been launched against me to undo the results of a lawful election," he added.

Espada said he'll honor his commitment to the GOP - but hedged on whether he still supports Sen. Dean Skelos (R-Nassau) as the number two person in the Senate.

Monserrate and Espada's comments raised eyebrows. "When Hiram compared himself to Jesus, I vomited a little," snarked one lawmaker present for Monserrate's address. And a flabbergasted Senate Democrat said "the longer [Espada] runs around the state sounding like Idi Amin, the more he's alienating Republicans, Democrats and everyone else."
Posted by: Fred || 06/22/2009 00:00 || Comments || Link || E-Mail|| [6471 views] Top|| File under:
Prosecutor Says Sen. Burris Will Not Face Perjury Charge
Sen. Roland Burris (D-Ill.) will not be charged with perjury for statements he made about the circumstances of his appointment earlier this year to replace President Obama in the Senate.

Sangamon County prosecutor John Schmidt said in a statement that Burris's testimony to a special committee of the Illinois House of Representatives in January was "incomplete" but constituted "insufficient evidence" to pursue a perjury charge.

Some Democrats in both Illinois and Washington have sharply criticized Burris for the testimony in which he explained his appointment by then-Illinois Gov. Rod Blagojevich (D) but did not tell investigators of his discussions with Blagojevich's brother Robert about how Burris could help raise money for the governor. The Illinois panel was questioning Burris as part of its investigation of Rod Blagojevich, who had been arrested Dec. 8 on corruption charges that included allegations of trying to sell the seat vacated by President Obama. He was later impeached by the state legislature.

Burris submitted an affidavit weeks after his testimony saying he had talked with Robert Blagojevich, leading Sen. Richard Durbin (D-Ill.) and others to accuse him of giving misleading testimony initially. Durbin has said Burris should resign.

Prosecutors last month released an FBI recording of a conversation between Rob Blagojevich and Burris in which the pair discussed Burris's desire to be appointed to the Senate seat and potential fundraising. But Burris has denied any participation in a pay-for-play scheme, and he never donated money to Blagojevich after the phone call.

Burris praised the prosecutor's decision.

"This matter has now been fully investigated," Burris said. "I cooperated at every phase of the process, and as I have said from the beginning, I have never engaged in any pay-to-play, never perjured myself, and came to this seat in an honest and legal way. Today's announcement confirms all that."

The Senate Ethics Committee is still looking into the circumstances of Burris' appointment but has not yet said what exactly it is investigating or when it will reach any kind of resolution.
Posted by: Fred || 06/22/2009 00:00 || Comments || Link || E-Mail|| [6464 views] Top|| File under:
Who's in the News
44
[untagged]
4
Govt of Iran
2
TTP
2
Govt of Pakistan
1
al-Shabaab
1
al-Qaeda in North Africa
1
Hamas
1
Iraqi Insurgency
1
Jamaat-e-Islami
1
Jamaat-ul-Mujahideen Bangladesh
1
Jemaah Islamiyah
1
Moro Islamic Liberation Front
1
Taliban
1
Chechen Republic of Ichkeria
Bookmark
E-Mail Me
The Classics
The O Club
Rantburg Store
The Bloids
The Never-ending Story
Thugburg
Gulf War I
The Way We Were
Bio
Merry-Go-Blog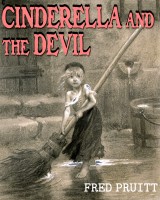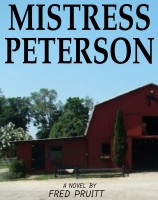 On Sale now!


A multi-volume chronology and reference guide set detailing three years of the Mexican Drug War between 2010 and 2012.

Rantburg.com and borderlandbeat.com correspondent and author Chris Covert presents his first non-fiction work detailing the drug and gang related violence in Mexico.

Chris gives us Mexican press dispatches of drug and gang war violence over three years, presented in a multi volume set intended to chronicle the death, violence and mayhem which has dominated Mexico for six years.
Click here for more information


Meet the Mods
In no particular order...


Steve White
Seafarious
Pappy
lotp
Scooter McGruder
john frum
tu3031
badanov
sherry
ryuge
GolfBravoUSMC
Bright Pebbles
trailing wife
Gloria
Fred
Besoeker
Glenmore
Frank G
3dc
Skidmark
Alaska Paul



Better than the average link...



Rantburg was assembled from recycled algorithms in the United States of America. No trees were destroyed in the production of this weblog. We did hurt some, though. Sorry.
34.236.187.155

Help keep the Burg running! Paypal: