Africa Horn
Somali militants warn against intervention after government plea for help
[Beirut Daily Star: Region] Somalia's Al-Shabaab militant group warned Sunday against any foreign military intervention after the government pleaded for help. "We are sending our clear warning to the neighboring countries ... send your troops to our holy soil if you need to take them back inside coffins," Al-Shabaab spokesman Sheikh Ali said in Mogadishu.


Nobody else gets to play with our toys.

Ali's comments came a day after Somalia's parliament speaker called on neighboring countries to urgently deploy troops to prop up the government.

Ethiopia's communications minister told AFP its troops could not intervene without an international mandate. But residents of Beledweyn, some 300 kilometers north of the capital Mogadishu and close to the border with Ethiopia, reported seeing Ethiopian soldiers near the town.

Hardline Islamist insurgents, on an offensive since May 7 to oust a UN-backed transitional government led by Sharif Sheikh Ahmad, have this week stepped up attacks. The drive against Sharif's administration has been spearheaded by the Al-Shabaab militant group and the more political Hizb al-Islam (Party of Islam) of Sheikh Hassan Dahir Aweys, a former Sharif ally.

Three high-profile officials, including a security minister, have been killed this week. In Mogadishu, civilians continued to flee the city in record numbers Saturday.

"The government is weakened by the rebel forces," Speaker Sheikh Aden Mohammad Nour told reporters. "We ask neighboring countries - including Kenya, Djibouti, Ethiopia and Yemen - to send troops to Somalia within 24 hours," he said. "We have a state of emergency in this country today because foreign fighters from all over the world are fighting the government."

An Al-Qaeda operative from Pakistan was commanding the fighting in Mogadishu, said Nour, adding that without help from its neighbors, "the trouble caused by these foreign fighters will spill to all the corners of the region."

But Ethiopian Communications Minister Bereket Simon told AFP Saturday: "Any further action from Ethiopia regarding Somalia will be done according to international community decision."
Posted by: Fred || 06/22/2009 00:00 || Comments || Link || E-Mail|| [6460 views] Top|| File under: al-Shabaab
Bangladesh
JMB took part in Kansat movement
[Bangla Daily Star] In a sensational revelation, a member of Jamaatul Mujahideen Bangladesh (JMB) has said the militant group took part in the Kansat movement in April 2006 because they felt betrayed by the then BNP-led coalition government.

The JMB part-timer or gayeri ehsar, interviewed by The Daily Star, also said the militant group has opened two new offices in greater Rajshahi and greater Bogra alongside taking up new strategies to recruit members.

JMB became involved in the second round of the four-point Kansat movement in Shibganj upazila of Chapainawabganj on April 21, 2006. A leader of the movement who had prior contacts with the militant group used 500 local JMB full-time and part-time members to destroy government property and set alight several government cars. The JMB members then left the Kansat movement.



The BNP went back on the pledge to protect the organisation.

The part-time JMB member also said the outfit decided to take part in the movement to unsettle the then BNP government as the BNP went back on the pledge to protect the organisation and annihilate the Sarbaharas. The pledge was given to executed JMB chief Shaikh Abdur Rahman and his deputy Siddiqul Islam alias Bangla Bhai before the organisation was deployed under the banner of Jagrata Muslim Janata Bangladesh (JMJB). This sense of betrayal led JMB members to single out government property and vehicles for attacks in Kansat.

The Kansat movement started on January 2006 after locals brought allegation of irregularities against the local Rural Electricity Board officials and irregular power supply.


They prosecuted a bombing campaign because of power black-outs? That's certainly a different approach.

The Bugtis do something similar with pipelines ...

JMB'S CURRENT STATUS
The part-time JMB member told The Daily Star that despite being weakened by the government crackdown, the outfit is still using different border routes in Chapainawabganj and Jessore to smuggle in bomb-making materials and small arms from India.

He revealed that active members of Majlish-e-Shura are trying to keep the organisation afloat in Dhaka and other divisional towns. Some of the Shura members are "Bhaigna" Shahid from Gaibandha, Hossain alias Shakil and Mahfuz from Pabna, and Saifullah and Abdur Rahim of Chapainawabganj.

Saifullah, Abdur Rahim and a few other members are in charge of smuggling in bomb-making materials through different border routes of Chapainawabganj and bringing them to a recently opened office about 12-13 kilometres east of Rajshahi sadar.

Another office has been opened in an area between Bogra and Joypurhat districts for the same purpose. Houses of JMB workers have been hired for setting up the two offices. The owners of the houses look after the materials.

The JMB member said recruitment has been stalled since JMB's leadership was recast last November. They are including those related to JMB members through blood or marriage while both old ehsar and gayeri ehsar members are being accepted if they want to be active again, he said.

Shura member Bhaigna Shahid, who can make 12 bombs in an hour using electric circuits, had his bodyguard Russel arrested in Bogra two months ago. Shahid has revived his activities in Bogra.

The JMB is planning attacks in several important districts including Dhaka to embarrass the government, the gayeri ehsar said, adding that recce would be done before implementation of the plan.

This article starring:
Abdur Rahim of Chapainawabganj
Jamaatul Mujahideen Bangladesh
"Bhaigna" Shahid
Jamaatul Mujahideen Bangladesh
Hossain alias Shakil
Jamaatul Mujahideen Bangladesh
Mahfuz from Pabna
Jamaatul Mujahideen Bangladesh
Saifullah of Chapainawabganj
Jamaatul Mujahideen Bangladesh
Shaikh Abdur Rahman
Jamaatul Mujahideen Bangladesh
Siddiqul Islam alias Bangla Bhai
Jamaatul Mujahideen Bangladesh
Posted by: Fred || 06/22/2009 00:00 || Comments || Link || E-Mail|| [6462 views] Top|| File under: Jamaat-ul-Mujahideen Bangladesh
China-Japan-Koreas
North Korea accuses Obama of war plot
[Bangla Daily Star] North Korea has accused US President Barack Obama of plotting a nuclear war on the communist nation by reaffirming a US assurance of security for South Korea, the North's state media said.

In a first official response to last week's US-South Korean summit, the state-run weekly Tongil Sinbo said in its Saturday edition Obama and South Korean President Lee Myung-Bak "are trying to ignite a nuclear war".

"The US-touted provision of 'extended deterrence, including a nuclear umbrella' (for South Korea) is nothing but 'a nuclear war plan,'" Tongil Sinbo said. It said it wasn't a coincidence that the United States has brought "nuclear equipment into South Korea and its surroundings and staged massive war drills every day to look for a chance to invade North Korea."

Pyongyang has created weeks of tension by conducting a second nuclear test and test-firing missiles.
Posted by: Fred || 06/22/2009 00:00 || Comments || Link || E-Mail|| [6461 views] Top|| File under:
Home Front: Politix
Lugar: US should talk to Iran
[Iran Press TV Latest] Senior US Republican Senator Richard Lugar maintains that the post-election mayhem in Iran should not stop Washington from sitting at the negotiation table with Tehran.

The Indiana Senator, appearing on the CNN's "State of the Union" on Sunday said that the US should enter talks with Iran to persuade the country to abandon its nuclear program.

"We would sit down because our objective is to eliminate the nuclear program that is in Iran," Sen. Lugar said.

Lugar said that President Barack Obama or Secretary of State Hillary Rodham Clinton should brace themselves for a possible meeting with their Iranian counterparts.


And what exactly are we supposed to 'offer'? Because you know the Iranians won't offer a thing. After they put down the June 12 revolution (assuming they do) the Iranians aren't going to be in a mood to offer America anything except the back of their hand. Khamenei in particular will be looking to show his supporters that he has Iran's foreign policy firmly under control, and that means giving us exactly nothing.

The Republican, who is a member of the foreign relations committee, reiterated that the present unrest in Iran should open a new window of opportunity for the United States.

"We really have to get into the nuclear weapons. We have to get into terrorism of Iran in other areas of the Middle East. Now we have new opportunity in which we might very well say, 'We want communication with Iran. We want openness of the press. We don't want to have to use Twitter. We want the press on the ground.'"

"In order to have any kind of a relationship, we need to be able to talk to people, hear from people, argue with people," Lugar added.


Again, a 'relationship' pre-supposes that we, the West, are going to offer Iran something to turn them away from nuclear weapons and terrorism. What exactly do you propose, Senator? Let's hear it.

Iran has lashed out at Western countries, including the US and some European states, for their efforts to dramatize the post-election unrest in the country and capitalize on the Issue.
Posted by: Fred || 06/22/2009 00:00 || Comments || Link || E-Mail|| [6472 views] Top|| File under:
India-Pakistan
Al-Qaeda sez: We'd Use Pak Nukes on US If We Got 'Em
If it were in a position to do so, Al Qaeda would use Pakistan's nuclear weapons in its fight against the United States, a top leader of the group said in remarks aired Sunday.

"God willing, the nuclear weapons will not fall into the hands of the Americans and the mujahideen would take them and use them against the Americans," Mustafa Abu al-Yazid, the leader of al Qaeda's in Afghanistan, said in an interview with Al Jazeera television.


Does anyone think this will appear on the US evening newscasts?




Does anyone think this will appear in the Early Bird?
Posted by: Anguper Hupomosing9418 || 06/22/2009 12:08 || Comments || Link || E-Mail|| [6470 views] Top|| File under:
42 operational terror camps in Pak, PoK
Via JihadWatch


When Prime Minister Manmohan Singh acted tough with Pakistan President Asif Ali Zardari in the full glare of television cameras this week, he had solid reason to do so. There are still 42 terror-training camps directed against India alive and kicking in Pakistan and PoK.


No! I'm shocked. Shocked!
Although 42 does seem a bit like excessive exuberance.

The latest assessment of Multi-Agency Centre (MAC), the nodal agency for all terror-related intelligence under the home ministry, holds there are 34 `active' and eight `holding' camps operational across the border.

Both Pakistan/Northern Areas and Pakistan-occupied Kashmir have 17 `active' and four `holding or dormant' camps each, says the MAC assessment, based on inputs from Research and Analysis Wing, Intelligence Bureau, Military Intelligence and National Technical Research Organisation, among others.

"It is estimated that around 2,200 militants are housed in these camps. After 26/11, many of these camps emptied out or relocated. Some are back to their original status now, while new ones have also come up,'' said an official.

While Pakistan is taking steps to crack down on the Taliban-al Qaida nexus, faced as it is with unrelenting heat from the US, the jihadi factory against India continues to run with impunity.

As per the MAC assessment, of the around 2,200 militants in the 42 camps spread across Pakistan, around 300 belong to Lashkar-e-Taiba, 240 to Jaish-e-Mohammed and 130 to Huji, while the rest are of "mixed'' origins.

The "active'' camps in PoK include those in Kotli, Garhi Dupatta, Nikial, Sensa, Gulpur, Forward Kahutta, Peer Chinasi, Jhandi Chauntra, Bhimbher, Barnala, Skardu, Abdullah Bin Masud, Tattapani, Samani and Shavai Nallah, among others.

The North-West Frontier Province is another hotbed of jihadi activity, with the densely-forested hilly Manshera region, in particular, housing several madrasas, which also double up as training camps. These include Jangal Mangal, Andher Bela, Shinkiari and Jalo Gali, with other NWFP camps including Boi, Oghi and Attar Shisha.

The other camps in Pakistan and Northern Areas include Muridke, Sialkot, Beesian, Garhi Habibullah and Jalogali. "Many of these camps are makeshift, which can be translocated very quickly to evade scrutiny. Moreover, the real leaders of the various tanzims are based in cities like Islamabad and Lahore,'' said another official.
Posted by: ed || 06/22/2009 00:51 || Comments || Link || E-Mail|| [6464 views] Top|| File under:
US, India, Israel fanning sectarianism: Baloch
[Geo News] Jama'at Islami General Secretary Liaquat Baloch Sunday said the US, Israel and India are fanning sectarianism in Pakistan and Iran under a plan.


Because Israel really cares about the denizens of the far end of the Indian subcontinent. Honestly, you just can't make this stuff up!

Talking to media at Karachi Airport, he said they want to divide the Muslims on the basis of differences between various schools of thought.


Like other humans, the Muslims need no outside help to divide themselves.

All the parties in Sindh government have majority in Karachi; however, the people here do not have facilities including water, power, and law and order.


Why should this year be different from any other year?

Baloch urged the government to privatize Karachi Electric Supply Company (KESC) to give it direction.

Addressing the Ulema Convention under aegis of Jama'at Islami Central District, Liaquat said the religious parties will have to rise to the occasion to combat the conspiracies waged against Islam under the present circumstances. He demanded the government to stop the military operation in NWFP province and the IDPs to be rehabilitated in their areas. Talking to journalists, he said his party does not believe in armed struggle.

Posted by: Fred || 06/22/2009 00:00 || Comments || Link || E-Mail|| [6459 views] Top|| File under: Jamaat-e-Islami
Mufti Muneeb new Sec. Gen of Tanzeemul Madaris
[Geo News] Tanzeem-ul-Madaris Ahle Sunnat Pakistan held a meeting and decided to make Chairman Rute-e-Hilal Committee Mufti Muneeb Ur Rehman as the Secretary General of the Tanzeem in place of Dr Sarfaraz Naeemi, Principal Jamia Naeemia.
Posted by: Fred || 06/22/2009 00:00 || Comments || Link || E-Mail|| [6464 views] Top|| File under: Govt of Pakistan
UN team to visit Pak in July to probe Ms Bhutto case: Malik
[Geo News] Federal Minister for Interior Rehman Malik Sunday said the UN mission tasked with the investigation of Mohtarma Benazir Bhutto's assassination will arrive in Pakistan next month and present its report within six months. Talking to media here, the Minister said the investigation will be carried out in a transparent manner and the process of probe will not be kept undisclosed. "The murders of Mohtarma Benazir Bhutto will be brought to justice," he asserted. Rehman Malik said the nation has woken up and now the days of Taliban are numbered. "The whole nation has said Â'no' to Taliban and now they have no other choice than to leave this country," he said.
Posted by: Fred || 06/22/2009 00:00 || Comments || Link || E-Mail|| [6460 views] Top|| File under: Govt of Pakistan
Taliban, Al Qaeda finances recovering
For the Taliban in Afghanistan and Pakistan, money is coming mostly from extortion, crime and drugs, an AP investigation claims. Funding for the Al Qaeda is more diverse and included money from new recruits, donations from sympathisers, and a cut of profits from honey dealers in Yemen and Pakistan.


Honey dealers? That sounds a bit picayune, compared with being the world source of opium, f'r instance.

"With respect to the Taliban, the narco-dollars are a major, if not majority, of their funding sources, and I think add in there as well extortion and kidnapping," said Juan Carlos, a former US National Security Council adviser on terrorism who now works at the Centre for Strategic and International Studies in Washington.

Afghanistan produces more opium than any other country in the world. The Taliban charge drug kingpins to move opium through their territory. The United Nations estimates their annual cut to be more than $300 million.

'Taxes': The Taliban refer to extortion money as tolls, taxes or zakat. Money from drugs and criminal gangs makes up roughly 85 to 90 percent of Taliban revenue, estimates John Solomon of the US Military Academy's Counter Terrorism Centre. In Pakistan, the NWFP governor puts the Taliban's annual earnings at roughly Rs 4 billion.

Taliban soldiers are paid nearly $100 a month, more than the average Pakistani policeman. A Taliban commander gets more than $350 a month.

The informal money transfer system known as hawala or hundi is flourishing in Pakistan and Afghanistan as well as the US. Former prime minister Shaukat Aziz said more than $5 billion went out of Pakistan every year through this system, which operates without regulation.

In three of the last five years, the top source of money transfer into Pakistan through hawala has been the US, a security official said.

After September 11, 2001, the financial crackdown closed some of Al Qaeda's sources of funding. But with the help of the hawala system, it has since re-established its money line.

Over the last two years, it has turned up the call for donations, told new recruits to bring money with them, and shown signs of being more frugal. This can either mean that it is saving up for another 9/11-style attack, or that the crackdown has curbed its fundraising ability.

Estimates of Al Qaeda's annual spending vary wildly from $300 million to as low as $10 million.

Carlos said its main expenses were payments to families; food and shelter to maintain operations; travel and logistics; money for cells engaged in plots; bribes, and expenses for long-term plans like anthrax research.

Some charities with alleged Al Qaeda connections have renamed themselves. In Kuwait, the Revival Islamic Heritage Society, believed by the US to be heavily financing Al Qaeda, is still operating.

Because of demands from the International Monetary Fund, Pakistan has removed restrictions on the amount of money that can be brought into the country. It has limited to $10,000 the money that can leave the country, cracking down on some of the biggest hawala dealers.

"Once the money is inside the country, it is difficult to locate it. Smugglers and transporters help finance the Taliban either out of sympathy for their cause or because they are being forced to give a share," said a security official.

A cartel of honey dealers is back in business, laundering money and moving drugs but the scale is smaller than in 2001. A former fighter with Gulbuddin Hekmatyar told AP honey is sent from Pakistan with an inflated price tag to markets in the Middle East and the profits sent by courier to Al Qaeda. Honey dealers in Peshawar said that there was no Al Qaeda link to their sales. But one honey dealer said the outlawed Al Shifa Honey Press was still operating in Punjab. He said he knew of no Al Qaeda affiliation.
Posted by: Fred || 06/22/2009 00:00 || Comments || Link || E-Mail|| [6461 views] Top|| File under:
Malik warns Taliban to leave country
Interior Minister Rehman Malik on Sunday warned the Taliban to leave the country, since the government would not rest until every last one was eliminated from Pakistan's soil.

Talking to reporters, Malik said Taliban were neither Muslims nor Pakistanis. The nation had already said 'no' to the Taliban and now they must leave Pakistan, he added. The interior minister said the entire nation was ready to defend the country against terrorism and the days of the Taliban were numbered. He maintained that terrorists wanted Pakistan to disintegrate and the government would never let that happen.

The interior minister said a United Nations investigation team would visit Pakistan next month to probe the murder of former prime minister Benazir Bhutto. The team would present its report within six months, he added.


Then you're gonna get it!
Posted by: Fred || 06/22/2009 00:00 || Comments || Link || E-Mail|| [6460 views] Top|| File under:
Israel-Palestine-Jordan
Bad medicine donated to Gaza Strip
[Iran Press TV Latest] A report says that about 22% of the medications donated to the Hamas health ministry were either expired, refined or unfit for consumption.


A mark of the donors' esteem.

Basim Na'im, Palestinian minister of health, made the comments on Sunday, while attending a workshop on reconstructing the health facilities in the Gaza Strip.

He explained that certain medications have become abundant, while others remained rare due to the donors' inappropriate selection. One report says that a few months ago, the Palestinian customs officers had to dispose of medicines unsafe for human consumption in the West Bank city of Beit-Lahm (Bethlehem). Na'im did not say when the bad medicine had arrived or where they had come from.

He pointed out that the Union of Arab Physicians began a distance-training program for Gazans who work in the health sector. The health minister noted that Dr. Muhammad At-Tawil from Qatar had announced that his country's willingness to host a conference for training health sector workers in Gaza.
Posted by: Fred || 06/22/2009 00:00 || Comments || Link || E-Mail|| [6467 views] Top|| File under: Hamas
Druze in Israel protest against state discrimination
[Beirut Daily Star: Region] Seven policemen and a demonstrator were wounded when a protest by Israeli Druze outside the premier's office turned violent on Sunday, police said. Hundreds of Israel's minority Druze population gathered in central Jerusalem to demand better treatment from the government, pelting police with eggs and shouting slogans in Hebrew, Arabic and Russian.
"Equality for Druze and Jews" and "no to racism" were among the calls from the crowd, which a police spokesman estimated at 800 people.

Security forces said they had begun talks with Druze leaders, who had a permit for the protest, in the early hours with the hope of forestalling violence. But some demonstrators seemed to have arrived prepared for an altercation, with Druze youths seen passing forward crates of eggs before bombarding a cordon of policemen ranged three-deep behind a concrete barrier.

Police said they responded when other objects, including a bottle, were thrown. Officers leapt the low wall and battled demonstrators with truncheons, arresting three in the ensuing brawl. All those injured were treated at the scene, the spokesman said.

During the fighting, several politicians, including Interior Minister Eli Yishai, addressed the throng in an effort to bring calm - but without success.

Israel's Druze, who according to government statistics number 104,000, claim authorities have misallocated budgets at their expense and failed to invest in Druze-populated areas in Israel's north.

Followers of a breakaway sect of Shiite Islam and concentrated in Israel, Syria, and Lebanon, the Druze are not considered Muslims by most of the Islamic world. Israel's Druze have long been supportive of the Israeli government.
Posted by: Fred || 06/22/2009 00:00 || Comments || Link || E-Mail|| [6459 views] Top|| File under:
Syria-Lebanon-Iran
John McCain on the Senate floor: "a woman named Neda"


...a debate has been going on as to how much the United States of America, its president, the Congress, and the American people should speak out in favor and in support of these brave Iranians...and their quest for the fundamentals of freedom and democracy that we have enjoyed for more than a couple of centuries. So, Mr. President today I, and all America pays tribute to a brave young woman who was trying to exercise her fundamental human rights, and was killed on the streets of Tehran. All Americans are with her — our thoughts and our prayers for her.

Dear Obama:
This is how you stand up for human rights.
Posted by: Mike || 06/22/2009 17:20 || Comments || Link || E-Mail|| [6469 views] Top|| File under:
Iran Transport Workers May Strike on Friday
...the Autobus Workers Union places itself alongside all those who are offering themselves in the struggle to build a free and independent civic society. The union condemns any kind of suppression and threats.

To recognize labor-union and social rights in Iran, the international labor organizations have declared the Fifth of Tir (June 26) the international day of support for imprisoned Iranian workers as well as for the institution of unions in Iran.


I think this means that the are on strike that day but I may be wrong


We want that this day be viewed as more than a day for the demands of labor unions to make it a day for human rights in Iran and to ask all our fellow workers to struggle for the trampled rights of the majority of the people of Iran.

With hope for the spread of justice and freedom,

Autobus Workers Union
Posted by: lord garth || 06/22/2009 00:00 || Comments || Link || E-Mail|| [6462 views] Top|| File under:
Israeli president applauds Iran street protesters
Israeli President Shimon Peres applauded Iran's pro-reform protesters on Sunday, saying the young should "raise their voice for freedom", while Prime Minister Benjamin Netanyahu said the world was sympathetic to Iranian election protesters but added it was unclear whether the unrest would spur change in Tehran's policies. Peres suggested the protesters could bring down their leaders. "Let the young people raise their voice for freedom, let the Iranian women ... voice their thirst for equality," Peres told a gathering of world Jewish leaders. If the protests continue, Peres said, "hopefully the poor government will disappear". "I have no doubt everybody in the world is sympathetic to the Iranians' desire for freedom," Netanyahu said on NBC's 'Meet the Press' when asked about the street demonstrations that have erupted in Iran since the disputed June 12 election. "I think it's too early to say what will transpire in Iran and on the international stage," said Netanyahu, who spoke from Israel. He reiterated Israel's position that Iran must not be allowed to develop nuclear weapons.
Posted by: Fred || 06/22/2009 00:00 || Comments || Link || E-Mail|| [6464 views] Top|| File under:
Who's in the News
44
[untagged]
4
Govt of Iran
2
TTP
2
Govt of Pakistan
1
al-Shabaab
1
al-Qaeda in North Africa
1
Hamas
1
Iraqi Insurgency
1
Jamaat-e-Islami
1
Jamaat-ul-Mujahideen Bangladesh
1
Jemaah Islamiyah
1
Moro Islamic Liberation Front
1
Taliban
1
Chechen Republic of Ichkeria
Bookmark
E-Mail Me
The Classics
The O Club
Rantburg Store
The Bloids
The Never-ending Story
Thugburg
Gulf War I
The Way We Were
Bio
Merry-Go-Blog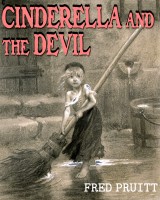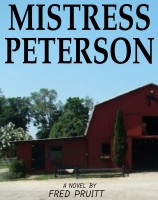 On Sale now!


A multi-volume chronology and reference guide set detailing three years of the Mexican Drug War between 2010 and 2012.

Rantburg.com and borderlandbeat.com correspondent and author Chris Covert presents his first non-fiction work detailing the drug and gang related violence in Mexico.

Chris gives us Mexican press dispatches of drug and gang war violence over three years, presented in a multi volume set intended to chronicle the death, violence and mayhem which has dominated Mexico for six years.
Click here for more information


Meet the Mods
In no particular order...


Steve White
Seafarious
Pappy
lotp
Scooter McGruder
john frum
tu3031
badanov
sherry
ryuge
GolfBravoUSMC
Bright Pebbles
trailing wife
Gloria
Fred
Besoeker
Glenmore
Frank G
3dc
Skidmark
Alaska Paul



Better than the average link...



Rantburg was assembled from recycled algorithms in the United States of America. No trees were destroyed in the production of this weblog. We did hurt some, though. Sorry.
34.236.187.155

Help keep the Burg running! Paypal: