-Lurid Crime Tales-
Allison Mack is sentenced to just three years in prison for recruiting sex slaves
[Daily Mail, Where America Gets Its News] Allison Mack was sentenced on Wednesday to three years in prison for her role as a NXIVM slave master for Keith Raniere


She was also ordered to pay a $20,000 fine


Mack had pleaded guilty in 2019 to charges she blackmailed at least two women into becoming sex slaves for Raniere


She renounced Raniere during her sentencing, saying she was filled with 'remorse and guilt


She had been facing up to 17 years in prison and had urged the judge to sentence her only to home confinement


Mack, who was once part of Raniere's inner circle, had given prosecutors information that helped bolster their case against him


She joined NXIVM back in 2006 before becoming a 'slave master' around 2016
Posted by: Fred || 07/01/2021 00:00 || Comments || Link || E-Mail|| [201 views] Top|| File under:
Bill Cosby's Conviction Vacated - Cosby Released
[Epoch Times] The Pennsylvania Supreme Court on Wednesday overturned Bill Cosby's sexual assault conviction, and he was released from a Pennsylvania state prison just hours later.

Pennsylvania Department of Corrections confirmed Cosby was released at around 2:30 p.m. ET, according to a tweet from the agency. Reporters on the scene said they saw the actor and comedian leave the facility and was being driven away in a white vehicle shortly afterward.

In an opinion (pdf) vacating his conviction, the Supreme Court court wrote that it found an agreement with a previous prosecutor had prevented the 83-year-old from being charged in the case.


So it's like prosecutorial misconduct?


Bruce Castor, who was the district attorney in the 2004 case, "determined that a prosecution would be frustrated because there was no corroborating forensic evidence and because testimony from other potential claimants against Cosby likely was inadmissible under governing laws of evidence," the Supreme Court wrote on Wednesday.


But that was in 2004. Cosby was convicted in 2015, thereby making up for OJ.
Posted by: Bobby || 07/01/2021 00:00 || Comments || Link || E-Mail|| [174 views] Top|| File under:
-Great Cultural Revolution
Illinois legislature passes law requiring feminine hygiene products in boys' bathrooms
[Just The News] A bill awaiting the Illinois governor's signature would require schools to provide free menstruation products in both girls' and boys' bathrooms for grades 4 through 12.

Currently, Illinois requires tampons to be provided to students who need them, but the supplies are kept in the nurse's office.

State Rep. Kathleen Willis, D-Addison, a co-sponsor of the proposal, said products such as tampons and sanitary napkins are needed in both girls' and boys' bathrooms in order to address the health needs of transgender students.

"If you are biologically a female, but identifying as a male, you're going to menstruate and you're going to need these products," Willis said during floor debate.

Bill co-sponsor, state Sen. Karina Villa, D-West Chicago, said the measure was an effort to end period poverty.

During a debate in the Senate, state Sen. Jil Tracy, R-Quincy, asked Villa why feminine hygiene products needed to be provided in boys' bathrooms. Villa responded, "in case of an emergency."

"I'm telling you there is no logic here," Tracy said. "For an emergency is not a good answer. We've got to quit playing these stupid silly games here and get real and get fiscally responsible."

State Rep. Avery Bourne, R-Morrisonville, voiced concerns over mandating schools to place these materials in all boys' bathrooms, which would open the door for immature students to play with the costly resources.
Posted by: Besoeker || 07/01/2021 01:58 || Comments || Link || E-Mail|| [199 views] Top|| File under:
-Short Attention Span Theater-
Los Angeles explosion: 17 injured after bomb truck carrying illegal fireworks explodes
[FoxNews] An explosion rocked Los Angeles on Wednesday, injuring at least 17 people -- including nine LAPD officers -- after a bomb squad attempted to detonate improvised explosive devices that were seized at a home along with a cache of illegal fireworks.

In a news conference late Wednesday, Los Angeles Police Department Chief Michel Moore said authorities responded to the home, where they found thousands of pounds of illegal fireworks, as well as improvised explosive devices, described as "more unstable." A suspect was arrested in connection to the items seized at the home, police said.

The LAPD bomb squad transferred the improvised devices into a containment vehicle, and detonated them, believing it would contain the blast, which overturned a car and shattered windows in the neighborhood, Moore said, according to the Los Angeles Times.

Earlier, the LAPD tweeted that bomb squad officers were in the process of seizing over 5,000 pounds of illegal fireworks in the area at the time of the blast. "Some of the fireworks were being stored in our Bomb Squad trailer as a precautionary measure," the LAPD wrote.

Of the 17 people injured, 16 were taken to the hospital – with one declining transport, according to the Los Angeles Fire Department. The LAFD wrote that nine LAPD officers and one Bureau of Alcohol, Tobacco, Firearms, and Explosives (ATF) agent sustained minor injuries. At least seven people were also hurt, including three who had moderate injuries.

The department added that several homes and a building were impacted by the blast.

FOX 11 of Los Angeles reported that investigators and bomb squad officials responded to the home earlier in the day after receiving a tip from a community member. A forklift was seen carrying dozens of boxes out of the house, images showed.

The suspect, identified as Arturo Cejas III, was arrested on suspicion of possessing fireworks and destructive devices, as well as suspicion of child endangerment – because two children were found at the home, police said, according to Los Angeles's KABC-TV.
Posted by: Skidmark || 07/01/2021 07:45 || Comments || Link || E-Mail|| [183 views] Top|| File under:
-Signs, Portents, and the Weather-
Boy Scouts, Girl Scouts suffer huge declines in membership
[WASHINGTONTIMES] America's most iconic youth organizations — the Boy Scouts of America and the Girl Scouts of the USA — have been jolted by unprecedented one-year drops in membership, due partly to the pandemic, and partly to social trends that have been shrinking their ranks for decades.


I think it was the social trends that dunnit.


Membership for the BSA's flagship Cub Scouts and Scouts BSA programs dropped from 1.97 million in 2019 to 1.12 million in 2020, a 43% plunge, according to figures provided to The

News Agency that Dare Not be Named

. Court records show membership has fallen further since then, to about 762,000.

The Girl Scouts say their youth membership fell by nearly 30%, from about 1.4 million in 2019- 2020 to just over 1 million this year.

Both groups, like several other U.S. youth organizations, have experienced declining membership for many years. The Girl Scouts reported youth membership of about 2.8 million in 2003. The BSA had more than 4 million boys participating in the 1970s.

Reasons for the drop include competition from sports leagues, a perception by some families that they are old-fashioned, and busy family schedules. The pandemic brought a particular challenge.

In Lawrence, New Jersey, 8-year-old Joey Yaros stopped attending meetings while most in-person gatherings were shut down, and might not go back, even though his father and three brothers all earned the elite Eagle Scout rank. Joey was already struggling with virtual school classes, and the family didn't pressure him to also participate in virtual Cub Scout activities.

"If there are den meetings in the fall, we'll see if he gets back in the swing of it," said his father, high school history teacher Jay Yaros. "There are a lot of interesting things for kids to do these days, and scouting doesn't seem to be keeping up."

The Boy Scouts' problems are compounded by their decision to seek bankruptcy protection in February 2020 to cope with thousands of lawsuits filed by men who allege they were molested as youngsters by scout leaders. The case is proceeding slowly in federal bankruptcy court as lawyers negotiate the creation of a trust fund for victims that will likely entail hundreds of millions of dollars in contributions from the BSA and its 252 local councils.

To provide those funds, some councils may have to sell cherished camp properties, the BSA's president and CEO, Roger Mosby, told the AP.

"We understand that this is a difficult and often emotional decision, but in some instances may be a necessary step as we work toward our shared imperatives of equitably compensating survivors and continuing Scouting's mission." Mosby said in a written reply to AP's queries.

The pandemic, the membership drop and rising costs of liability insurance have strained BSA finances. A disclosure statement in the bankruptcy case says its gross revenues dropped from $394 million in 2019 to $187 million last year.

In response, the Boy Scouts' annual youth membership fee will rise from $66 to $72 on August 1. The BSA also says some councils may merge to consolidate resources.

The Girl Scouts have bureaucratic complications of their own. There is ongoing litigation pitting the national headquarters against two of the 111 local councils- based in Fairbanks, Alaska, and Nashville, Tennessee - which refuse to implement a nationwide technology platform.

Despite the varied challenges, Mosby and other Boy Scout officials, as well as the Girl Scouts' leadership, insist there's reason for optimism. They say their summer camps are full, special events are sold out, and they're expecting many thousands of families — some new to scouting, some who left during the pandemic — to sign up now that activities are occurring in-person rather than virtually.

"We knew some girls would take a pause," said Girl Scouts spokeswoman Kelly

Gay Paree

i. "But as the pandemic goes in the rear-view mirror, we've seen a substantial rebound... We feel really good going into the fall recruitment."

Membership in the Boy Scouts' Longhorn Council, which serves parts of Central and North Texas, dropped by 44% from 2019 to 2020, said its chief executive, Wendy Shaw. But she is buoyed by surging interest this year from families considering their first foray into scouting; the council has scheduled 12 special events for them.

Manny Ramos, chief executive of the BSA's Seattle-area council, said pandemic-related restrictions on group activities were rigorous in his area — a factor in recruiting only 500 scouts last fall instead of the normal 3,000 or more. To maintain interest, his staff held numerous outdoor activities, including winter camping, and now anticipates a large influx of families who skipped scouting last year.
There was an enormous stink a few years ago about the Boy Scouts allowing openly gay scout leaders. If I recall correctly (and I do) I said to wait for the lawsuits from outraged parents. Confession: I quit the Boy Scouts after my first camping trip. I was still too young for that stuff. I doubt if I was the only kid in the country who was scared off. And I wasn't approached by the scout leader -- it was the other kids.

The Girl Scouts' problem is slightly different, not that I have any idea what goes on in girls' camping trips. But I expected membership to drop about the time they decided to become a branch of Planned Parenthood.

My granddaughter (twelve years old, about the same age I was then) is a member of the Scouts BSA. I'm not sure what the B stands for anymore; it used to be Boy Scouts of America, but they now take both sexes. I was initially against the both sexes idea, but once I thought about it for awhile it made more sense. The idea of tossing a salad of kids approaching or arriving at the stage of sexual curiosity hath its own dangers, but mixed sexes also means mixed leadership. That means they can keep an eye on each other, which I would expect to introduce a safety factor.

Posted by: Fred || 07/01/2021 00:00 || Comments || Link || E-Mail|| [286 views] Top|| File under:
-Land of the Free
'I Won't Be Pathologized For Being White': Man Resigns, Shreds School District Over 'White Privilege' Training
[BPR] An after-school coordinator at a New Hampshire elementary school has gone viral for resigning over the school's embrace of anti-white critical race theory propaganda.

In a public resignation letter released Monday on Twitter, former Northwest Elementary after-school program coordinator Daniel Concannon, 40, accused his school district of having endorsed the "dehumanization and hatred of White people, as evidenced by their dissemination of the imbecilic 'White Privilege' curriculum."

In the letter, he purposefully referred to the Manchester School District as "The Frankfurt School." It was a reference to the school responsible for creating contemporary Marxism, which is believed to be at the root of CRT.

According to the New Hampshire Union Leader, back in March Concannon sued the district, alleging that their mandatory "white privilege" training amounted to harassment. The district responded at the time by claiming the "training" wasn't mandatory but still defending it.

"The District embraces this process of critical thinking, not necessarily the ideas or opinions of individual authors," district officials reportedly said.

The training was part of "an equity policy to help employees develop critical racial, ethnic and cultural competence," according to the Union Leader.

But according to Concannon, the curriculum, which he claimed was developed by the discredited SPLC, is nothing but an anti-white manifesto.

"I won't be pathologized for being White. I won't be pathologized for being normal," he declared in his resignation tweet Tuesday.

Look:

My name is Daniel Concannon.

Attached is my resignation from Manchester School District in response to their "White Privilege" training.

I won't be pathologized for being White.
I won't be pathologized for being normal.

Neither should you. pic.twitter.com/sqclu5K95t

— Daniel Concannon — KeepNHGranite (@KeepNHGranite) June 28, 2021

In addition to the tweet, he also posted his thoughts on the critical race theory madness sweeping the country. Echoing the arguments from conservatives, he noted that CRT has nothing to do with actual "diversity" and "inclusion."

"These people do not seek 'diversity,' they do not seek 'equity,' they do not seek 'inclusion.' They do not seek whatever the latest stupid word they've made up to clobber our psyches with pretends to stand for. They seek the erasure of our past, our present and our future," he wrote.

"These people love to rail about 'institutional power' without the slightest acknowledgment of the irony that they are the institutional power. Institutional power is all that they have. They are otherwise weak — physically and spiritually," he added.

Posted by: Slomort Thuth4667 || 07/01/2021 00:00 || Comments || Link || E-Mail|| [235 views] Top|| File under:
Dr. Fauxi's horror show not scaring people any more...
[MSN] Sold out: Royal Caribbean announces Florida summer sailings are booked

Royal Caribbean announced sailings for cruises out of Florida in July and August are sold out.

The announcement on Tuesday includes voyages on the Freedom of the Seas, Allure of the Seas, Odyssey of the Seas, Mariner of the Seas and Symphony of the Seas.

If you still want to sail this summer, your options are now from Galveston, Texas; Seattle or Nassau, Bahamas, the cruise line said.

Royal Caribbean said customer demand for cruises remained high, even during the pandemic.

The frenzy for bookings is called "pent-up demand" by Royal Caribbean, saying it is from those wanting to make up for "lost time of little to no vacation in 2020."

"People are clamoring for opportunities to have experiences outside their home," said Chairman and CEO Richard Fain during the fourth quarter 2020 earnings call.

Freedom of the Seas will set sail from Florida this weekend.
Posted by: Graviter Threns1909 || 07/01/2021 00:00 || Comments || Link || E-Mail|| [134 views] Top|| File under:
Africa Horn
Tigray official urges ceasefire as rebels enter regional capital
[Sudan Tribune] An official of the State Interim Administration of Æthiopia's Tigray region has called for ceasefire as Tigrayan fighters began entering the regional capital, Mekelle.

On Monday, rebel fighters better known as Tigray Defence Forces started advancing Mekelle after Æthiopian government troops retreated from the regional city.

Thousands of residents, New York Times


...which still proudly displays Walter Duranty's Pulitzer prize...
reported,

erupted into the streets

on Monday night, waving flags and shooting off fireworks after hearing that Tigrayan forces had advanced to the city.

The Æthiopian national army had occupied the Tigray region since last November, after invading in cooperation with Eritrea


...is run by the People's Front for Democracy and Justice (PFDJ), with about the amounts of democracy and justice you'd expect from a party with that name. National elections have been periodically scheduled and cancelled; none have ever been held in the country. The president, Isaias Afewerki, has been in office since independence in 1993 and will probably die there of old age...


n and militia forces to take full control from the regional government.

But the Tigray Interim Administration Chief Executive Officer (CEO), Abraham Belay has called for ceasefire in the northern region in the light of the upcoming rainy season agricultural activities.

The ceasefire, he said, seeks to facilitate a conducive environment for the agricultural activities and ongoing humanitarian activities in the region.

The decision for the call of the ceasefire came after continuous consultations were conducted with representatives of the communities in the region, regional and zonal officials and scholars of the region and inventors and other segments of societies originating from Tigray, said Belay.

"Some factions of the terrorist TPLF [Popular Struggle for the Freedom of Tigray] have shown interest to resort to peaceful settlement of the problem in the region," he stressed.

In recent weeks, the Tigray Defense Forces have reportedly captured areas south of Mekelle that were held by Æthiopian forces or militias allied with them.

Meanwhile,


...back at the palazzo, Count Guido had escaped from his bonds and overwhelmed his guard using the bludgeon the faithful Filomena had smuggled to him in the loaf of bread...


refugees and international observers have accused the invading forces of wide-ranging atrocities, including ethnic cleansing, and of pushing the region to the brink of famine.



Posted by: Fred || 07/01/2021 00:00 || Comments || Link || E-Mail|| [69 views] Top|| File under:
Caucasus/Russia/Central Asia
4 western NGOs get the boot from Russia
Via Russian military journalist Boris Rozhin. Direct Translation by Google Translate. From the official Russian government website:


[EPP] The Prosecutor General's Office of the Russian Federation made a decision to recognize the activities of foreign non-governmental organizations as undesirable on the territory of the Russian Federation.

Based on the results of studying the received materials on June 30, 2021, the Prosecutor General's Office of the Russian Federation made a decision to recognize the activities of foreign non-governmental organizations as undesirable in the Russian Federation by the Future of Russia Foundation, Great Britain, European Choice, France, Khodorkovsky Foundation, UK and Oxford Russia Fund, UK.

It has been established that their activities pose a threat to the foundations of the constitutional order and security of the Russian Federation.

Information about the decision taken was sent to the Ministry of Justice of Russia for entering information into the list of foreign and international non-governmental organizations, whose activities are recognized as undesirable on the territory of the Russian Federation, and making it public.

Yesterday, Russia banned a Czech NGO.
[EPP] It is said to be because of a Czech demand for monetary compensation, 2.2 billion, for the explosion in Vrbetica Russia.
Posted by: badanov || 07/01/2021 00:00 || Comments || Link || E-Mail|| [153 views] Top|| File under:
Latvia opens Russian 6 spy cases
Direct Translation via Google Translate. Edited.


[REGNUM]
Six criminal cases of "espionage in favor of Russia" have been opened in Latvia. This was reported by BaltNews with a reference to the statement of the National Security Service of the country.

It is reported that out of six criminal cases, two have already been sentenced, and two are still under trial.

The details of the rest of the cases are kept secret. The secret services of Latvia also do not disclose the names of those against whom there are suspicions of "espionage". They explain their position by the interests of national security and the fear that the suspects may hide.

As reported by IA REGNUM , on June 11 this year, the deputy of the Latvian parliament Janis Adamsons was arrested. The deputy is suspected of transmitting information to Russia in recent years.

The information allegedly concerned both publicly available documents on state budget spending on the military sphere, and intra-parliamentary discussions on countering the construction of the Nord Stream 2 gas pipeline.

Posted by: badanov || 07/01/2021 00:00 || Comments || Link || E-Mail|| [75 views] Top|| File under:
China-Japan-Koreas
Chinese whistleblower exposes COVID-19's origins on 'Tucker Carlson Today'
[FoxNews] Dr. Yan says her husband is in the US and is working with the CCP to make her 'disappear'.

A Chinese coronavirus whistleblower claims her husband is helping the Chinese Communist Party make her "disappear" for exposing the origins of COVID-19 during a bombshell interview in the latest episode of Fox Nation's "Tucker Carlson Today."

Virologist and medical doctor Li-Meng Yan told Carlson that according to I-94 records, her husband has entered the United States with an HB-1 visa for two years and may be planning to harm her with the assistance of the CCP and some within the U.S.

Prior to her escape from China in April of 2020, Yan claimed that her husband attempted to "harm" her in a variety of ways, including poisoning, in order to stop her from fleeing the country.

Yan, who was working at a World Health Organization reference lab in Hong Kong during the onset of the pandemic, was assigned as a secret investigator to probe COVID-19, which was being called the "Wuhan pneumonia" at the time. However, she said she was warned by her supervisor, Dr. Leo Poon, not to ask too many questions.

She was told not to touch the "red-line" or else face the consequences from the CCP.

"Don't touch the red line-- that means 'invisible principle,'" Yan said. "Don't break it. If not, I have to be responsible for that. It means the invisible things that China's government won't be happy [about]."

Utilizing her network of contacts – which included Chinese lab researchers, CDC-involved military, and civilian locations -- Yan soon noticed "abnormal" actions being taken by the CCP.

"So briefly, China's government knows those things happened in Wuhan. And it's definitely more than they announced, at least for the confirmed cases," Yan said. "They hide one-third of patients."

"And all the patients has [sic] to have the seafood market history before they get diagnosed, which is very abnormal," Yan added. "And this time—"

"I'm sorry-- but you're saying that China would not diagnose COVID unless the person who was infected with COVID had been to the seafood market?" Carlson asked.

"Exactly."

Yan determined, in her opinion, that COVID-19 was a biologically engineered weapon that got out of control, designed by the Chinese military after they learned of its effectiveness during the first SARS outbreak.

This virus was a prime candidate to turn into a biological weapon, but the CCP first needed to test the virus on a small sample group in order to determine how to best utilize it against the world.

Yan was shocked to discover that the testing site was Wuhan. China was allegedly testing on its own people.

"They test it in Wuhan. It gets out of control. They didn't expect that to happen," she said. "At that point, they realize, OK, it's out. They lied about that. But then, they intentionally allowed some huge number of people, some infected, from Wuhan to travel around the world to infect the rest of the world."
Posted by: Skidmark || 07/01/2021 00:00 || Comments || Link || E-Mail|| [176 views] Top|| File under: Commies
Microsoft exec details 'frightening' DOJ 'abuse' of secret requests for Americans' data in hearing
[FoxBusiness] A Microsoft executive on Wednesday detailed the "frightening" abuse by the Department of Justice of "secrecy orders" that allow the government to take Americans' data from tech companies without ever letting them know.

Tom Burt, Microsoft's corporate vice president for customer security and trust, made the comments in a House Judiciary Committee hearing about Department of Justice abuse of such orders in prosecutions and leak investigations.

Burt lamented that "secrecy orders," which prevent Microsoft or other companies from letting customers know that the government is seeking their personal data, make it much easier for the government to skirt due process when pursuing an investigation. Therefore, Burt said, they've become shockingly "routine."

"It's no surprise then that through the Obama, Trump and Biden administrations, up to a third of all legal demands we received from federal law enforcement include secrecy orders, up to 3,500 in just one year," Burt said. "And these are just the demands on Microsoft. Add the demands likely served on Facebook, Apple, Twitter and others and you get a frightening sense of the mountain of secrecy orders used by federal law enforcement in recent years."

Burt said Microsoft takes steps to resist these requests, filing litigation to "assert our First Amendment right to inform our customers" and "ensure that citizens have the opportunity to exercise their Fourth Amendment rights."

Rep. Zoe Lofgren, D-Calif, remarked that the secrecy orders essentially force tech companies like Microsoft to take on an additional role protecting Americans' rights – which some may not be particularly interested in doing.

"The entire burden of protecting Fourth Amendment rights falls upon the service provider," she said.

George Washington University Law professor Jonathan Turley was also a witness at the hearing. He said established Supreme Court standards on data privacy are outdated and don't do enough to protect Americans.

"We have constantly seen privacy protections that have failed with new technology and this age we're living is making a mockery out of the standards made by the court," Turley said.

Burt continued: "Before cloud computing, if law enforcement wanted to get access to data on a computer or a network in your home or your office, they would have to obtain and serve a warrant in order to enter your premises and collect evidence…. However, today, if law enforcement wants to secretly search your virtual office in the cloud, they just serve a boilerplate warrant and secrecy order on your cloud provider that prevents notice to you."

Burt said examples of secrecy order "abuse" include orders used when the customer was a victim rather than a suspect; an investigation that targets one person in a "reputable" organization but the order prevents Microsoft from giving notice to anyone at an organization; and when the government secretly demands records that are the subject of a discovery dispute in another case.

The hearing Wednesday happened in the wake of revelations that the Justice Department secretly seized the records of several news organizations while investigating leaks under both the Trump and Biden administrations. The same thing happened during the Obama administration.

Burt said such invasive and secretive investigations are "not limited to investigations targeting the media and Congress" but affect everyday Americans as well.

The Department of Justice did not immediately respond to a request for comment from Fox News.
Posted by: Skidmark || 07/01/2021 00:00 || Comments || Link || E-Mail|| [123 views] Top|| File under:
Home Front: Politix
Ohio Legislature Passes Bill To Ban Covid-19 Vaccine Mandates At Schools, Universitiess
[EpochTimes] Ohio lawmakers approved a bill that would ban public schools and universities from requiring students and staff to receive any COVID-19 vaccine that hasn't received full approval from the Food and Drug Administration (FDA).

House Bill 244, approved on Monday, would also prohibit the institutions from discriminating against an individual who has not received a vaccine for COVID-19, the disease caused by the CCP (Chinese Communist Party) virus.

Such forms of discrimination would include requiring a person to participate in activities that are different from what a vaccinated person would be required to participate in, according to the bill text (pdf).

It passed along party lines in the Ohio Senate, 24-8, and the Ohio House, 61-34.

None of the vaccines currently being administered in the United States have been fully approved by the FDA to-date. All three are being used under emergency authorization, and it's unclear when regulators will make a decision. Two of the vaccines authorized for emergency use in the United States require two doses.

"The simple fact is that decision needs to be decided by their parents and by their family," said state Senate President Matt Huffman, a Republican, arguing that young adults aren't as severely impacted by the virus as others.

The legislation now heads to Gov. Mike DeWine's desk. According to NBC4, DeWine has declined to comment on whether he would veto or sign the bill.
Posted by: Elmineger Pholunter3820 || 07/01/2021 00:00 || Comments || Link || E-Mail|| [1241 views] Top|| File under:
Olde Tyme Religion
-pattern Of Deception- Spawns Call For Southern Baptist Christian Resignations
[OneNewsNow]
A Texas-based Christian talk-show host admits she's not a fan of the new president of the Southern Baptist Convention — but that's not the reason she's calling for him to step down.

Just two weeks into his term as the leader of America's largest Protestant denomination, Dr. Ed Litton (pictured) is taking some heat for what his detractors are calling plagiarism. Litton, who was elected president of the Southern Baptist Convention on June 15, is accused of lifting significant portions of sermons from the SBC's immediate past SBC president, JD Greear. Following are some direct quotes from the two sermons:
Greear (January 2019): "Caligula was unfit to keep a pet, let alone run an empire."
Litton (January 2020): "He wasn't worthy of having a pet, much less being an emperor."

Greear: "He openly committed incest with three of his sisters."
Litton: "He openly lived in an incestuous relationship with his multiple sisters."

Greear: "He installed his favorite horse as a senator."
Litton: "He literally made his horse a Roman senator."

Greear: "How do you even vote when you're a horse in the senate? 'All in favor say aye, all opposed: neigh.'"
Litton: "When they voted, he would say 'neigh.'"
Both Litton and Greear have issued statements saying the material was borrowed with permission and no plagiarism took place. But according to critic Janet Mefferd, Litton lifted multiple sermons — and she says that's only one of several accusations against the new SBC president.

"At some point there's going to be a tipping point," the Christian radio talk-show host tells One News Now. "There is a pattern of deception here, and this man needs to resign — and if he's not going to resign from the Southern Baptist Convention as president, the SBC needs to fire him."

In a related column, Mefferd also accuses Greear himself of plagiarism, saying he "lifted someone else's line" when he said (in a sermon): "Homosexuality does not send you to hell. You know how I know that? Because heterosexuality does not send you to heaven."

Describing that statement as containing "theological train wreckiness and utter asininity," she attributes an almost identical statement to Pastor Tim Keller (co-founder of The Gospel Coalition) in a 2011 YouTube video.

"... For more reasons than just the plagiarism, neither of them [Litton and Greear] are above reproach anymore," she writes, "[and that's] a strict biblical qualification for any pastor."

Mefferd contends such deception could have a disastrous effect on the denomination — and absent a split, she's concerned whether the SBC can be saved as it has existed in the last several decades.


Posted by: Glinetle Ebbaick4421 || 07/01/2021 00:00 || Comments || Link || E-Mail|| [210 views] Top|| File under:
Science & Technology
And You Laughed at MTG and Her "Jewish Space Laser"
[Frontpage via Lucianne] Israel has once again reminded us that we should thank our lucky stars that the Jewish state is on our side. In the "What Have You Done For Us Lately" Department, Israel has just completed tests of its new high-power laser system that, installed on a civilian aircraft, can shoot down drones. It promises to be what is called a game-changer.
Posted by: Mercutio || 07/01/2021 05:47 || Comments || Link || E-Mail|| [241 views] Top|| File under:
Who's in the News
50
[untagged]
5
Sublime Porte
4
Human Trafficking
2
Lashkar e-Taiba
2
Commies
2
Govt of Iran
2
Taliban
2
Govt of Syria
2
Devout Moslems
1
Hezbollah
1
Antifa/BLM
1
Fulani Herdsmen (Boko Haram)
1
PLO
1
Govt of Sudan
1
Govt of Iran Proxies
1
TTP
1
Islamic State
Bookmark
E-Mail Me
The Classics
The O Club
Rantburg Store
The Bloids
The Never-ending Story
Thugburg
Gulf War I
The Way We Were
Bio
Merry-Go-Blog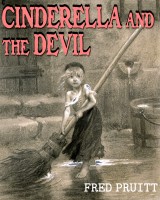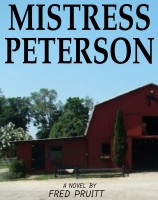 On Sale now!


A multi-volume chronology and reference guide set detailing three years of the Mexican Drug War between 2010 and 2012.

Rantburg.com and borderlandbeat.com correspondent and author Chris Covert presents his first non-fiction work detailing the drug and gang related violence in Mexico.

Chris gives us Mexican press dispatches of drug and gang war violence over three years, presented in a multi volume set intended to chronicle the death, violence and mayhem which has dominated Mexico for six years.
Click here for more information


Meet the Mods
In no particular order...


Steve White
Seafarious
Pappy
lotp
Scooter McGruder
john frum
tu3031
badanov
sherry
ryuge
GolfBravoUSMC
Bright Pebbles
trailing wife
Gloria
Fred
Besoeker
Glenmore
Frank G
3dc
Skidmark
Alaska Paul



Better than the average link...



Rantburg was assembled from recycled algorithms in the United States of America. No trees were destroyed in the production of this weblog. We did hurt some, though. Sorry.
3.235.228.219

Help keep the Burg running! Paypal: