-Short Attention Span Theater-
Olympics To Kick Off With Ceremonial Lighting Of The American Flag
[Babylon Bee] TOKYO—The 2020 Olympic Games will be kicking off next month with the ceremonial lighting of the American flag, a beloved pastime where American athletes who were given every opportunity to succeed get to show how much they hate America.

"Before the Games, American athletes will get to show much they hate their country by taking the ceremonial torch and burning the flag," said one commentator on ESPN. "We always feel the importance and gravity of this moment at every Olympic Games. As the torchbearer approaches the flag and lights it up, solemnly declaring to everyone that the U.S. is a horribly racist and oppressive country, I can't help but shed a few tears."

"Stunning and, you guessed it, brave."

One Chinese gymnast suggested she would burn her own country's flag as well, since the government kidnapped her family and forced her to compete at gunpoint, but she has since disappeared.
Posted by: Besoeker || 07/01/2021 06:51 || Comments || Link || E-Mail|| [181 views] Top|| File under:
-Land of the Free
Affirmative Action Is Discrimination
[Citizen Free Press]

If groups differ at the mean and the margin of selection is far in the right tail of an ability distribution, then defining "equity" as consisting in an approximate parity across groups of their presence among the selected is a statistical fool's errand. No good can come of that. pic.twitter.com/cccKD1pCvI

— Glenn Loury (@GlennLoury) June 30, 2021

Dr. Glenn Loury has some thoughts on merit.

"Live a life of dignity" or suffer "a fundamental demoralization". It's our choice. That's my story and I'm stickin' with it at https://t.co/ZICguBef8A pic.twitter.com/F33d8mM7O8

— Glenn Loury (@GlennLoury) June 30, 2021


Posted by: Chinter Thrailing9515 || 07/01/2021 07:41 || Comments || Link || E-Mail|| [219 views] Top|| File under:
Boebert Delivers a 2A Fisking to Dems
[BizPac via Lucianne] "Madame Speaker, I want to begin this evening by thanking my Democrat colleagues for their outstanding work in encouraging millions of Americans to celebrate their Second Amendment rights by purchasing their first, second or even 100th firearm," Boebert said. "From the left's riots in cities across America, to Biden's threats to strip away our basic constitutional rights, Democrats are single-handedly responsible for the sale of tens of millions of firearms. Bravo. Well done."

— U.S. Rep. Lauren Boebert, R-Colo.
Posted by: Mercutio || 07/01/2021 05:57 || Comments || Link || E-Mail|| [93 views] Top|| File under:
There's Something Odd About the NSA's Response to Tucker Carlson's Spying Allegations?
[Townhall] He dropped the allegation last night. Fox News's Tucker Carlson says a whistleblower came forward to allege that he and some of his staff are being spied on by the National Security Agency. They're monitoring their communications to find something, anything, to remove his show from the air. Now, there is no solid evidence to back this up, but there is history. The FBI did spy on the Trump campaign in 2016. The FBI did falsify documents to obtain spy warrants on Americans. There has been unmasking of Trump officials on NSA intelligence reports. They've done this before and now it seems they've restarted their dirty tricks campaign. What's worse is that no one is really denying it.
Posted by: Besoeker || 07/01/2021 02:28 || Comments || Link || E-Mail|| [204 views] Top|| File under:
Who Killed Ashli Babbitt - A New Theory Emerges
[Spectator] Who shot Ashli Babbitt, the pro-Trump Air Force veteran who was killed by police during the January 6 riot at the US Capitol building? The American people were told that it was a Capitol Police officer who fired the fatal shot. But Cockburn has stumbled across some information that points to a different explanation.

Sources close to and within the intelligence community tell Cockburn that Babbitt was actually shot by a member of then-vice president Mike Pence's protective detail. The VP's detail, of course, is provided by US Secret Service, not the Capitol Police. One person asserted to Cockburn over drinks in DC that this is 'basically an open secret' in the intelligence community.


Law enforcement sources suggested to Cockburn that the Capitol Police Department and Department of Justice have publicly identified the shooter as a Capitol Police officer in order to protect the reputation of the Secret Service. Cockburn also wonders if this isn't an attempt to protect Pence from further anger or threats from Capitol rioters who wanted him to refuse to certify the results of the election on January
Continued on Page 49
Posted by: Glinetle Ebbaick4421 || 07/01/2021 00:00 || Comments || Link || E-Mail|| [444 views] Top|| File under:
Kira Davis: No More Dancing Around...It's Time to End Teachers Unions
[Red State]
When I first started in school choice activism, the recommended approach was to never criticize the teachers unions. The union PR machine has been so effective over the decades that just to mention the roadblocks they routinely throw up in front of education progress was a third rail. It would earn you the label "union buster" among the very people you were trying to persuade. School choice is a bipartisan issue with plenty of Democrats in favor of it, but it was hard to enlist those Democrats to team up in the fight when it might seem like you're asking them to denigrate the union system.

So we stayed away from it and made our arguments in other ways. There's too much money and not enough accountability; stats show choice works; poor minority students benefit most from school choice; school choice creates competition which drives public schools to up their game. There's a long list of persuasive arguments and in the interest of not creating an unnecessary divide in delicate alliances, we tiptoed around the union issue.

But I can no longer deny the biggest issue facing the success of our students. I can no longer pretend that the number one roadblock to providing the education our communities need is just a "side issue." I can no longer be a party to the perpetuation of greed in the name of "coming together." What has happened to our children during COVID has stripped away the last of my tolerance.

Teachers unions are a scourge and it is time to end them.

Don't get me wrong. I'm a student of history and I understand the power of collective bargaining and how it changed our society for the better during the industrial age. The wealthy and entrepreneurial industrialists pushed us into the era of American dominance and that is a good thing. There is no doubt that without being forced into accountability, many would have continued to abuse and overwork desperate employees and their children. Unionizing forced that accountability.

Power and greed are not exclusive to any one economic set, and unfortunately as unions began to increase in influence and dues money, they also increased their greed. Which is fine when a private company is negotiating with union bullies. That's a transactional relationship and companies can be held accountable for their own terrible negotiations. I don't like it, but it's private business. Everyone can do what they want.

Public school teachers are paid by the taxpayers. When they unionize they do not do so against a large corporation like Ford or GE. They are necessarily unionizing against the taxpayer. Except the taxpayers have no say in negotiations. It's a one-sided relationship, with unions having all the power and their bosses (we, the taxpayers) having no choice but to pray they negotiate themselves into actually serving our children.

So far they have failed miserably. It should be no surprise, given that they are unions for teachers, not students. It's right there in the name. But it is shameful that people like Randi Weingarten keep using our children as shields for their greed, pretending that everything they do is for the students. Nothing they do is for children and I might not even mind that if they were honest about it.

The Weingartens of the world have no interest in making better opportunities for our children. The greedy underbelly of their noble exterior has been stripped away by COVID. While parents helplessly watched their children sink into isolation and depression and lose over a year of vital skills work, the teachers unions bullied local schools boards and muscled their way into the CDC — of all places — to enforce their desires on the COVID language coming out of the nation's health entities.

It was supremely evil.

It is even more evil that Randi Weingarten — president of America's most powerful teachers union and the head of the lone stumbling block preventing schools from returning to education — has been trying to gaslight Americans into believing that she's been advocating to get kids back to school this whole time.
Posted by: Slomort Thuth4667 || 07/01/2021 00:00 || Comments || Link || E-Mail|| [165 views] Top|| File under:
The New Budweiser Commercial Goes Full Patriotic and It Uses the Greatest Speech In Movie History to do It
[Red State] Budweiser isn't my favorite beer company and it's done some woke nonsense in the past, but its recent commercial is a straight-up patriotic knock out of the park and it encourages us to celebrate our independence day with one of the most patriotic speeches ever made in cinema.

You probably know the one I'm talking about already, especially if you're in my age group, and in the interest of keeping to my tactic of rewarding a business when it does good and lambasting it when it does bad, let's check out this latest commercial.

I was but a lad when I sat down to watch the unbelievably amazing movie Independence Day in the movie theaters. That movie was pure genius with stellar acting, awesome visual effects, edge-of-your-seat action, and writing that allowed for levity and seriousness to coexist side by side. Thing is, one moment always sticks out from that movie, and it wasn't the White House blowing up.

Near the end of the movie, before the climax, President Thomas J. Whitmore (Bill Pullman) gave a speech that still gives out goosebumps to this day.

Well, we faced a different threat, and it wasn't aliens from outer space. The world was facing the COVID-19 pandemic, and in the spirit of the world fighting against a threat as one, Budweiser decided to seize on the moment and used this famous speech to encourage people to party harder during the 4th of July than ever before.

The cool part? They brought Bill Pullman back to give the speech again, and with a few alterations.

Enjoy.

For the first time in 25 years, Bill Pullman is back with a new speech to celebrate Independence Day. Watch now and #GoFourthAmerica.

Join us in supporting vaccine access everywhere in partnership with @directrelief pic.twitter.com/yt6CmU9kSP

— Budweiser (@budweiserusa) June 30, 2021

It's odd that even as many leaders, media, and activists would still have people terrified of COVID, Budweiser is actually telling people to get out there and celebrate the 4th in style. You'll notice there wasn't any mask-wearing in the commercial either.

Good on Budweiser for this commercial. Not only did they knock it out of the park by utilizing the Whitemore speech, but they also shrugged off the hysteria that we're all still going to die tomorrow.

Go fourth, America.
Posted by: Slomort Thuth4667 || 07/01/2021 00:00 || Comments || Link || E-Mail|| [373 views] Top|| File under:
The Top Ten Pending Eruptions
[AMERICANTHINKER] It's shaping up to be a long, hot summer, one filled -- like Yellowstone Park -- with geysers and hot springs ready to blow at any moment. But these are political eruptions, not nature's fury. If I didn't know that God has things under control I'd be terrified, but in the interest of keeping track of the truth let's list the top 10 political eruptions we can expect to blow sometime soon.


10. Hunter Biden
......son of President Joe: cashiered from the Navy, a crackhead, wheeler dealer, leg humper, horn dog, and general all around ne'er do well. We're supposed to feel sorry for him.....
. He's at the end of the list because what happens with him is not likely to directly impact any of us, but he's such a shocking collection of immoralities and corruptions that we all know deep in our bones that such nastiness cannot be condoned in a reasonable, prosperous, free society. Hardly a week goes by without some new scandal surfacing, and each seems worse than the last. Now he's selling "paintings" as a money-laundering scheme. He and his slimy doings are bad enough by themselves, but he's the president's son. Sooner or later something has to be done about him and about the part his father has played in all of it.
Continued on Page 49
Posted by: Fred || 07/01/2021 00:00 || Comments || Link || E-Mail|| [226 views] Top|| File under:
Caucasus/Russia/Central Asia
Hitler's tracks: Concentration camp in Dalnye Parks: Kursk region
Direct translation of the article via Google Translate. Edited. See the link for photos.


IA REGNUM continues to investigate the traces of Hitler's aggression and genocide on the territory of modern Russia. Our new step on this path is a series of essays on concentration, labor, transfer camps on the territory of the constituent entities of the Russian Federation within its current borders.

The project is being implemented jointly with the Alexander Pechersky Foundation
Continued on Page 49
Posted by: badanov || 07/01/2021 00:00 || Comments || Link || E-Mail|| [89 views] Top|| File under:
Home Front: Politix
The incredible shrinking Kamala Harris
[American Thinker] Kamala Harris is creating a problem. That comes as a surprise. I figured she'd be president by now. The cognitive decline of the Elected Official Formerly Known as Joe Biden is plain to see. The old Joe was a glib glad-hander who played the game as well as anyone. He could explain without missing a beat his devout Catholicism and his simultaneous support for abortion on demand. He was also quite electable, to a point. SNL's Woody Harrelson mocked him gently: "I'm like plastic straws. I've been around forever. I've always worked. And now you're mad at me?"

The frail, wandering Biden who emerged from his basement for a mini-campaign sometimes resembled an audio-animatronic replica of the veteran pol. But few other candidates developed even momentary traction — certainly not Kamala Harris, the oddly off-putting junior senator from California, who checked several boxes but never contested a primary. When she was tapped as V.P., the outline of a scheme began to emerge. The mainstream media, propaganda arm of the Democrat Party, would haul Joe across the finish line by praising manufactured virtues and burying ugly truths. The loyal or clueless would pull the Biden lever. Dead people and photocopies would provide the winning margin. Then, after a dignified interval, he could "develop some disease and say he'd have to resign," as he told us plainly, on camera with Harris. That card could be played whenever needed. Let the con run too long, and the public would get wise. Joe was certainly not up to the task of his new office. When he repeated aloud the whispered directive from his earpiece to "salute the Marines" upon entering the White House on Inauguration Day, we knew that it wouldn't get better. Six months of word salads and vacant stares from the leader of the free world have removed any doubt.

The problem? V.P. Harris is not ready for prime time.

Posted by: Besoeker || 07/01/2021 02:04 || Comments || Link || E-Mail|| [217 views] Top|| File under:
'Not a healthy environment': Kamala Harris' office rife with dissent
[Politico] When Vice President Kámala Harris

Former Oakland mayor Willie Brown's former mistress, now a senatrix from California former 2020 Dem presidential hopeful, then Joe Biden's wing nut...
finally made the decision to visit the Mexico border last week, people inside her own office were blindsided by the news.

For days, aides and outside allies had been calling and texting with each other about the political fallout that a potential trip would entail. But when it became known that she was going to El Paso, it left many scrambling, including officials who were responsible for making travel arrangements and others outside the VP's office charged with crafting the messaging across the administration.


The handling of the border visit was the latest chaotic moment for a staff that's quickly become mired in them. Harris' team is experiencing low morale, porous lines of communication and diminished trust among aides and senior officials. Much of the frustration internally is directed at Tina Flournoy, Harris' chief of staff, a veteran of Democratic politics who began working for her earlier this year.

In interviews, 22 current and former vice presidential aides, administration officials and associates of Harris and Biden described a tense and at times dour office atmosphere. Aides and allies said Flournoy, in an apparent effort to protect Harris, has instead created an insular environment where ideas are ignored or met with harsh dismissals and decisions are dragged out. Often, they said, she refuses to take responsibility for delicate issues and blames staffers for the negative results that ensue.

Kamala Can't Run the Country Or Even Manage Her Own People


[FRONTPAGEMAG] Kámala Harris
Former Oakland mayor Willie Brown's former mistress, then a senatrix from California, former 2020 Dem presidential hopeful, and now Joe Biden's wing nut. She's displaying her level of competence in her hanling of the Biden Border Surge
is a the Socialist paradise of San Francisco
...where God struck dead Anton LaVey, home of the Sydney Ducks, ruled by Vigilance Committee from 1859 through 1867, reliably and volubly Democrat since 1964...
socialite who hooked up with the right people, but never picked up the right skills for the various jobs she managed to secure. Unlike Obama, she isn't the front face of an organized team. Kamalaworld is whoever drifted into her orbit.

Not only can't she run the country, let alone tackle any major problems, but she can't even manage her own people.

Her Veepness turns out to be an echo of the same mess as her campaign.

By then her campaign had broken out in spasms of vicious infighting between her sister Maya and campaign manager Juan Rodriguez who were only speaking to each through media leaks. Rodriguez had run Kamala's Senate campaign and had the requisite skills to win elections in a corrupt one-party state. He was out of his depth competing in a national election and the dysfunctional campaign showed it.

Maya Harris had headed the ACLU in Northern

Caliphornia, an impregnable bastion of the Democratic Party,

, then had a plum spot at the Ford Foundation, before becoming a senior advisor to the Crooked Hillary Clinton
...former first lady, former secretary of state, former presidential candidate, Conqueror of Benghazi, Heroine of Tuzla, formerly described by her supporters as the smartest woman in the world, usually described by the rest of us as The Thing That Wouldn't Go Away. Politix is not one of her talents, but it's something she keeps trying to do...
campaign in 2016, and then as campaign chair for her sister. "Hillary really trusted her instincts," John Podesta said of Maya. So did Kamala.

Kamala Harris for the People, the campaign brand, played off Kamala's background as a prosecutor. But under Maya, that part of her resume, the biggest part that doesn't involve Willie Brown, got buried. Maya pushed Kamala into the same radical policy space as Bernie Sanders
...The only first openly Socialist member of the U.S. Senate. Sanders was Representative-for-Life from Vermont until moving to the Senate for the rest of his life in 2006, assuming the seat vacated by Jim Jeffords. He ran for the 2016 nomination for president, to be cheated out of it by Hillary Clinton, then went back to being an Independent socialist, waiting for 2020 to roll around...
and Elizabeth Being Native American has been part of my story since the day I was born Warren
The Great White Squaw, Lizzie is the Dem Senatrix from Massachussetts. She traces her noble lineage all the way back to Big Chief Spouting Bull. She has high cheekbones that stretch all the way to the top of her head. It has been alleged that she speaks with forked tongue but she denies that. She had a DNA test to prove her lineage and it turns out she's colorless
while trying to compete for Joe The Big Guy Biden

...46th president of the U.S. We hold these truths to be self-evident. All men and women created ... by the — you know — you know, the thing...
's black voters. But Kamala and Maya were too detached from the black community to realize that South Carolina black voters wanted a more conservative candidate.

Instead of winning over leftists and black voters, Kamala lost both.

It won't surprise you to learn that Kamala's people are fighting again.
Posted by: Besoeker || 07/01/2021 00:00 || Comments || Link || E-Mail|| [114 views] Top|| File under:
Olde Tyme Religion
Catholics Are Getting Smart About Responding to Gender Ideology
[American Spectator.org] Catholic parishes, schools, and dioceses have for years responded to transgenderism by simply ignoring the issue altogether. But that's starting to change, largely because the problem is getting too big for churches to ignore.

"My sense is that nearly every parish includes families with loved ones grappling with identity issues or gender dysphoria," Mary Rice Hasson told The American Spectator.

Hasson, who directs the Catholic Women's Forum at the Ethics and Public Policy Center, recently founded an initiative called the Person and Identity Project, which aims to equip Catholic parishes and schools with resources to combat gender ideology.
Continued on Page 49
Posted by: Slomort Thuth4667 || 07/01/2021 00:00 || Comments || Link || E-Mail|| [189 views] Top|| File under:
Science & Technology
The Population Bomb Doomsday Scam
[SPECTATOR.ORG] It may be the most astonishing story of the year that no one is paying much attention to. As the Wall Street Journal recently reported on their front page, "Chinese officials are drawing up plans to further loosen birth restrictions and transition toward policies that explicitly encourage childbirth," (emphasis added).


My personal opinion is that population growth has probably peaked. Couples can limit the number of their children with just a little pill.


According to Chinese insiders, China, the most populous nation on the planet, is replacing its brutish childbirth restrictions with a program allowing, and even rewarding, couples for having kids. Beijing has announced that its demographic problem today is too few young people, not too many.

The New York Times


...which still proudly displays Walter Duranty's Pulitzer prize...
put the point even more emphatically in its coverage of this amazing twist of fate, by acknowledging in a headline that the dreaded "population bomb" of the 1960s and '70s has turned into a global "population bust."

Let us put it even more concisely: the greatest environmental/demographic scare of the second half of the 20th century — overpopulation — is now officially conceded to have been a monumental fraud.

To appreciate what an embarrassing reversal this is for the green movement, consider that 40 to 50 years ago nearly all the scientists, policymakers, U.S. government agencies, and experts at the United Nations


...an organization originally established to war on dictatorships which was promptly infiltrated by dictatorships and is now held in thrall to dictatorships...


told us that rampaging population growth would lead to a Malthusian doomsday with the world in our lifetimes running out of food, energy, and nearly everything else. If ever there were an ironclad "scientific consensus," this was it.

In their 1967 book Famine 1975!, U.S. government agronomist William Paddock and Foreign Service officer Paul Paddock predicted that population growth would soon lead to such mass starvation in so many nations that triage would be required and that nations like India and Egypt should be written off as "can't-be-saved."

Stanford scientist Paul Ehrlich became the most famous academic in the world with his mega-bestseller The Population Bomb and its widely quoted opening sentence: "The battle to feed all of humanity is over. In the 1970s and 1980s hundreds of millions of people will starve to death in spite of any crash programs embarked upon now." Ehrlich was Al Gore

...Former Vice President, Nobel Prize winner, Global Warming prophet and speculator, and crazed sex poodle Al Gore...
before there was Al Gore.


there have always been charlatans and assholes. Gore was just a snotty liberal hypocrite that he made me wanna punch his fat face every time I saw him


It wasn't just some academic kooks who were peddling these apocalyptic predictions. In 1975, a statement signed by such luminaries as soon-to-be National Security Adviser Zbigniew Brzezinski, Nobel Prize-winning scientist Albert Szent-Gyorgyi, business titans J. Paul Getty and Henry Luce III, United Auto Workers President Leonard Woodcock, and others appeared on a full page of the Wall Street Journal with a similar forecast: "The world as we know it will likely be ruined before the year 2000," because "food production cannot keep pace with the galloping growth of population."


Posted by: Fred || 07/01/2021 00:00 || Comments || Link || E-Mail|| [211 views] Top|| File under:
Who's in the News
50
[untagged]
5
Sublime Porte
4
Human Trafficking
2
Lashkar e-Taiba
2
Commies
2
Govt of Iran
2
Taliban
2
Govt of Syria
2
Devout Moslems
1
Hezbollah
1
Antifa/BLM
1
Fulani Herdsmen (Boko Haram)
1
PLO
1
Govt of Sudan
1
Govt of Iran Proxies
1
TTP
1
Islamic State
Bookmark
E-Mail Me
The Classics
The O Club
Rantburg Store
The Bloids
The Never-ending Story
Thugburg
Gulf War I
The Way We Were
Bio
Merry-Go-Blog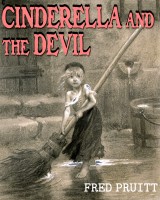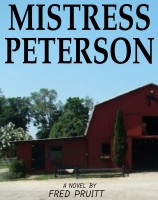 On Sale now!


A multi-volume chronology and reference guide set detailing three years of the Mexican Drug War between 2010 and 2012.

Rantburg.com and borderlandbeat.com correspondent and author Chris Covert presents his first non-fiction work detailing the drug and gang related violence in Mexico.

Chris gives us Mexican press dispatches of drug and gang war violence over three years, presented in a multi volume set intended to chronicle the death, violence and mayhem which has dominated Mexico for six years.
Click here for more information


Meet the Mods
In no particular order...


Steve White
Seafarious
Pappy
lotp
Scooter McGruder
john frum
tu3031
badanov
sherry
ryuge
GolfBravoUSMC
Bright Pebbles
trailing wife
Gloria
Fred
Besoeker
Glenmore
Frank G
3dc
Skidmark
Alaska Paul



Better than the average link...



Rantburg was assembled from recycled algorithms in the United States of America. No trees were destroyed in the production of this weblog. We did hurt some, though. Sorry.
18.232.59.38

Help keep the Burg running! Paypal: