-Lurid Crime Tales-
Domino's pizza delivery man is 'shot dead by girl, 17, after he kills her boyfriend in self-defense with his right-to-carry gun when they lured him to empty house with fake order in botched robbery attempt'
[Daily Mail, where America gets its news]
Jaelynn Billups, 17, allegedly shot Joshua Ungersma, 37, in Layafette, Indiana


She and her boyfriend Alberto Vanmeter, 19, called for a pizza delivery to an abandoned home, court documents said


Mr Ungersma is believed to have shot Vanmeter dead in self-defense before asking a neighbor to call the police


Billups is then alleged to have shot Ungersma at point blank range, killing him


When cops arrived and ordered Billups to show her hands, they say she threw a 9mm handgun onto the sidewalk


Police said the delivery driver was found with 'a .38 S&W revolver in his pocket with the rounds fired'. He had a permit to carry the weapon


Billups was charged in Tippecanoe Superior Court with murdering Mr Ungersma and causing the killing of Vanmeter, as well as armed robbery charges
Posted by: Punky Poodle9392 || 09/16/2020 00:00 || Comments || Link || E-Mail|| [6471 views] Top|| File under:
Three brothers accused of raping 10-year-old girl in Louisiana
[NYPOST] Three brothers are charged with raping a 10-year-old Louisiana girl who locked herself in a bedroom when they offered her money for sex, police said.

Two of the suspects, identified as Raul Paz-Perez and Wilmer Paz-Perez, both 35, were arrested Saturday on a charge of first-degree rape involving a juvenile under the age of 13, Kenner police said.

A third brother, 31-year-old Elder Paz-Perez, is still being sought as of early Tuesday on the same charge, Lt. Michael Cunningham told The Post.

"We don't know where he is," Cunningham said. "He may be out of state."

Elder Paz-Perez is the boyfriend of the 10-year-old girl's mother. He and his brothers had been living with the girl and her family, including her 15-year-old sister and two stepsiblings, at the time of the alleged attack, Cunningham said.

The three brothers were alone with the 10-year-old girl at a home in Kenner on Wednesday when they made sexual advances toward her, offering her money for sex acts, Cunningham said.

The

maiden of tender years

locked herself in a bedroom, but one of the brothers managed to bust inside, Cunningham said.

"After defeating the lock, the three entered the room, undressed the victim, held her down and sexually assaulted her," Kenner police said in a statement.

Days later, the girl told a relative, who then reported the alleged attack to authorities on Saturday. Raul and Wilmer Paz-Perez were arrested later that day, police said.

Detectives are also looking into whether Elder Paz-Perez sexually assaulted the 15-year-old sister of the 10-year-old girl after she "made a disclosure" to

Sherlocks

about an incident a few years earlier, Cunningham said.

Two stepsiblings of the 10-year-old girl are also being interviewed by detectives to see if they were victimized as well, Cunningham said.

Raul and Wilmer Paz-Perez were being held without bail Tuesday at the Jefferson

Gay Paree

h Correctional Center, online records show.

Immigration and Customs Enforcement detainers have also been placed on Raul and Wilmer Paz-Perez, who are originally from Honduras and were in the US illegally. The immigration status for Elder Paz-Perez was unclear early Tuesday, Cunningham said.
Posted by: Fred || 09/16/2020 00:00 || Comments || Link || E-Mail|| [6477 views] Top|| File under:
Data base of 100+ HCQ studies
[C19Study] at the source link

this is a crowd produced site

and lots of meta data studies also

what is depressing to me is that many of the studies I looked at had fairly obvious design flaws that could have been avoided

I would have supposed that there was enough money to do more rigorous studies but, well, either money isn't the problem or I'm just wrong.
Posted by: lord garth || 09/16/2020 00:00 || Comments || Link || E-Mail|| [6477 views] Top|| File under:
Bangladesh
Badda lynching: 5 accused granted bail
[Dhaka Tribune] The High Court has granted bail to five individuals accused in the lynching of a woman in Badda, Dhaka last year.

The bench of Justice Jahangir Hossain Selim and Justice Md Badruzzaman granted the bail to one of the accused, Mohammad Raju, on Monday.

The other four accused — Riya Begum Moyna, Bachchu Mia, Mohammad Shahin and Murad Mia — were granted bail by the bench of Justice Obaidul Hasan and Justice Jahangir Hossain Selim in the last few weeks.

MMG Sarwar, state counsel in the case, confirmed the matter to Dhaka Tribune on Tuesday, saying that they had taken steps to file an appeal against all of the bail orders.

On July 20, 2019, Taslima Begum Renu, 40, a single mother of two, was beaten to death by a mob on unfounded suspicions of being a kidnapper, in front of North Badda Government Primary School.

Later, Syed Nasir Uddin Titu, the victim's nephew, filed a murder case against 400 to 500 unidentified persons with Badda

cop shoppe

.

On September 10 this year, police submitted a charge sheet before A Dhaka against 15 people accused in this case.

Of them 14 are in jail, while one is one the run.

There was a sudden spike in mob lynching across Bangladesh in 2019, after a rumour spread that the ongoing Padma Bridge project needed human heads as tribute, causing panic nationwide.

According to media reports, there were 26 incidents of mob beatings across the country, in which nine people were killed and 44 people injured.

Police detained 103 individuals connected with those mob beatings, and 31 cases were filed.



Posted by: Fred || 09/16/2020 00:00 || Comments || Link || E-Mail|| [6472 views] Top|| File under:
Tortured by husband, woman dies after 15-day fight for life
[Dhaka Tribune] A young housewife who was allegedly tortured by husband and in-laws for dowry died at a hospital in the capital on Tuesday after fighting for life for 15 days.

The dear departed

was identified as Tasnim Mim, wife of Ezaz Ahmed Alam of Taragunia area in Daulatpur upazila.

Mim died while undergoing treatment at the Intensive Care Unit (ICU) of Dhaka Medical College and Hospital (DMCH).

Victim's father Mohibul Alam said Mim was severely injured after her husband and his family brutally tortured her for giving him a

cycle of violence

as dowry.

She was admitted to Kushtia General Hospital on September 1 and was shifted to DMCH the next day as her condition worsened, he said.

"Firstly, the officer-in-charge of Daulatpur

cop shoppe

rejected to record the complaint but later recorded the complaint after being instructed by top police officials", Alam said.

Speaking on the issue, Daulatpur

cop shoppe

Officer-in-Charge (OC) Jahurul Islam said he joined the office on Monday and asked the victim's family to lodge a fresh complaint.




Posted by: Fred || 09/16/2020 00:00 || Comments || Link || E-Mail|| [6466 views] Top|| File under:
China-Japan-Koreas
U.S. pushes arms sales surge to 'Fortress Taiwan,' needling China
WASHINGTON (Reuters) - The United States plans to sell as many as seven major weapons systems, including mines, cruise missiles and drones to Taiwan, four people familiar with the discussions said, as the Trump administration ramps up pressure on China.

Pursuing seven sales at once is a rare departure from years of precedent in which U.S. military sales to the island were spaced out and carefully calibrated to minimize tensions with Beijing.

But the Trump administration has become more aggressive with China in 2020 and the sales would land as relations between Beijing and Washington are at their lowest point in decades over accusations of spying, a lingering trade war and disputes about the spread of the novel coronavirus.

At the same time Taiwan's desire to buy weapons increased after President Tsai Ing-wen was re-elected here in January and has made strengthening Taiwan's defenses a top priority.
Posted by: Besoeker || 09/16/2020 07:36 || Comments || Link || E-Mail|| [6466 views] Top|| File under: Commies
Cyber
Chinese software firm that 'provides intelligence to the government and military' collects data from 50,000 Americans - including prominent public figures and military leaders
[Daily Mail, where America gets its news]
Shenzhen Zhenhua Data Technology has collected online data and social media on more than two million people including 50,000 Americans since 2017


The database - called the Overseas Key Information Database or OKIDB - was accessed and analyzed by Australian cybersecurity consultancy Internet 2.0.


It was accessed after it was found left unsecured online


The trove of data reportedly includes service records of US Navy captains, foreign leader profiles and online activity from overseas US military installations


Zhenhua allegedly provides intelligence to Chinese military, government and commercial clients and calls itself a 'patriotic' firm


Zhenhua also counts tech firms TRS and Huarong as well as state-owned company Global Tone Communication Technology among its partners


There is no evidence data is currently being used by the Chinese government


A company representative has denied all ties to the military and government
Posted by: Skidmark || 09/16/2020 08:28 || Comments || Link || E-Mail|| [6474 views] Top|| File under: Commies
India-Pakistan
ATC approves physical remand of Lahore motorway gang rape suspect
[DAILYTIMES.PK] A sessions court in the

bustling provincial capital

on Tuesday approved a six-day physical remand of the motorway gang-rape suspect, Shafqat Ali, when he presented today after his arrest a day prior.

Shafqat — who was arrested from Dibalpur and confessed to committing the crime alongside key suspect, Abdi Ali, who is still

on the lam

— was booked in a case registered on behalf of the gang-rape survivor's relative, police said.

Police also added that apart from Sections 376 and 392, a terrorism clause was also included in the first information report (FIR) filed at a Lahore

cop shoppe

.

On Monday, Punjab
1.) Little Orphan Annie's bodyguard
2.) A province of Pakistain ruled by one of the Sharif brothers
3.) A province of India. It is majority (60 percent) Sikh and Hindoo (37 percent), which means it has relatively few Moslem riots....
Chief Minister Usman Buzdar had confirmed the arrest of one of the two suspects in the gang-rape case, stating on Twitter that "his DNA has matched, and he has confessed to the crime".
Posted by: Fred || 09/16/2020 00:00 || Comments || Link || E-Mail|| [6464 views] Top|| File under: Govt of Pakistan
Israel-Palestine-Jordan
Israel again breaks record for daily virus cases with 5,523 diagnoses
[JPost] - The Health Ministry said 5,523 coronavirus diagnoses were reported on Tuesday, breaking yet again the record of new daily cases.

...The ministry reported on Wednesday morning that with 57,165 tests conducted, the contagion rate remains at a disturbing 10%.
positive result = (p - r)*x + r
where 0 < x < 1 fraction of infected in the population, 0 < p < 1 probability of true positive (approx 0.8) & 0 < r < 1 is probability of false positive (approx 0.05).
So, x = 0.07 (approx).
At least 1,153 COVID-19 patients are being treated in hospitals, a record-breaking figure, with 535 remaining in a serious condition and 138 requiring ventilator support.

...Jerusalem over the past seven days reported the highest number of new diagnoses with 3,034 cases, followed by Bnei Brak with 1,549, Ashdod with 886, Petah Tikva with 636 and Modi'in Illit with 622.


Guess what these cities have in common?
Posted by: g(r)omgoru || 09/16/2020 02:42 || Comments || Link || E-Mail|| [6477 views] Top|| File under:
-PC Follies
Chicago Uni English Dpt. Says It Will Only Allow 'Black Studies' Students
More proof America is a fundamentally racist country.


[SummitNews] The English Department at the University of Chicago has said that it will only enroll students who want to undertake 'Black studies' this college year, reasoning that it is a move in solidarity with the 'Black Lives Matter' movement.


So in a time of Covid, the Black students are those they want to die? That's rayciss!

Campus Reform points to the University's admissions webpage, which contains the disturbing announcement.

"For the 2020-2021 graduate admissions cycle, the University of Chicago English Department is accepting only applicants interested in working in and with Black Studies," the post reads.

The justification for the decision is, according to the University "that Black Lives Matter, and that the lives of George Floyd, Breonna Taylor, Tony McDade, and Rayshard Brooks matter, as do thousands of others named and unnamed who have been subject to police violence."
Posted by: Punky Poodle9392 || 09/16/2020 00:00 || Comments || Link || E-Mail|| [6471 views] Top|| File under: Antifa/BLM
Vox calls Beethoven's Fifth Symphony 'a symbol of exclusion and elitism'
[WASHINGTONEXAMINER] Has the 19th-century German composer Ludwig van Beethoven become a modern symbol of "exclusion and elitism" for rich, white men?


How do you describe something that's dumber than stupid?


In an article published by Vox on Tuesday that quoted New York Philharmonic clarinetist Anthony McGill, writers Nate Sloan and Charlie Harding argued that the work has been propped up by white, wealthy men, whose embrace of the musical composition stood as a symbol of "their superiority and importance."


It couldn't possibly be that it's just a great piece of music...


"For others — women, LGBTQ+ people, people of color — Beethoven's symphony is predominantly a reminder of classical music's history of exclusion and elitism," Sloan and Harding wrote.


Last time I went to the symphony, there were both men and women there. I didn't ask anyone's sexual orientation, figuring it was none of my business. There were Asians present in the audience, and even a few blacks. I guess they weren't colorful enough.


The writers suggested that because Beethoven was white and most other classical musicians are white, classical music has become a form of "exclusion, elitism, and gatekeeping" for black and brown people.


As far as I know, anyone is free to study for years and write music. Some don't even have to study that long or hard -- Mozart was a child prodigy. Beethoven and most other classical musicians were white because they were Germans, Italians, French, Russians, even a few Norwegians and Brits, that sort of pallorous people. Africans of the time were pounding on drums and singing. North Africans were composing their own kind of music, as were the Indians, Chinese and Japanese. Somehow each of them has come to enjoy Beethoven and his peers, which Vox writers haven't.


"As you perpetuate the idea that the giants of the music all look the same, it conveys to the other that there's not a stake in that music for them," classical music critic James Bennett II told Vox.


No one's perpetuating such an idea. The skin color is coincidental to the fact that orchestral music (and opera and ballet) are works of art that have expressed the culture in which they grew, and iin many cases transcended it..


McGill struck a more measured tone, suggesting that an overemphasis on Beethoven's work keeps new musicians and ideas from being fully appreciated in real time.


I've seen similar opinions before. Anyone's free to compose. I think most contemporary composition goes into movie themes. I was thinking of Prokof'ev's Aleksandr Nevsky music the other night and ended up watching the movie. The fact that most of what's written today doesn't rise to the level of Beethoven just means that Beethoven was a genius. So were Mozart, Haydn, Schumann, Dvorak, Moussorgsky, and a bunch of others.


McGill said, "If you pretend like there's no other music out there, that Beethoven is the greatest music that ever will matter," then new listeners will not feel welcome in the genre.
I think Beethoven was a genius, who wrote more than just Symphony No 5. Symphony No 3's also a work of genius, and so was No 6. The fact that he wrote in the context of German culture contributed to his music, just as Dvorak and Smetana wrote in the context of theirs, and Tschaikovsky wrote in his.
Vox is not the only left-leaning outlet pushing to examine the racial makeup of classical music composers. In July, the New York Times


...which still proudly displays Walter Duranty's Pulitzer prize...
published a lengthy article that accused the world of classical music of failing to address racism.


The world of classical music can't really go back and change the racial background of the world's greatest composers. I'd also add that for every piece of great music played there were probably two or three that were played once and never exhumed again. For every one of those, there were probably a couple dozen that never even got played.


"With their major institutions founded on white European models and obstinately focused on the distant past, classical music and opera have been even slower than American society

at large

to confront racial inequity," read the New York Times's article.


Could be that's because you can't hand out genius. But Red Guards can't understand that.




Posted by: Fred || 09/16/2020 00:00 || Comments || Link || E-Mail|| [6481 views] Top|| File under:
Breonna Taylor's Family Wins Death Lotto
[Yahoo News] Lawyers for Taylor's family applauded the settlement, with civil rights attorney Benjamin Crump saying he believes it's the largest amount ever paid out for a Black woman in a police-involved wrongful death case. But attorneys also said more must be done to achieve justice for Taylor, specifically criminal charges for at least the three officers who were involved in the shooting. Crump said second-degree manslaughter charges, at minimum, should be filed.

"We want full justice," he said. "Not partial justice."


"We want money AND blood!"
Posted by: charger || 09/16/2020 00:00 || Comments || Link || E-Mail|| [6476 views] Top|| File under:
Who's in the News
26
[untagged]
7
Sublime Porte
7
Antifa/BLM
3
Islamic State
3
Govt of Syria
3
Commies
2
Govt of Pakistan
2
Govt of Iran
2
Narcos
1
Arab Spring
1
Hamas
1
al-Qaeda
1
Moslem Colonists
1
Muslim Brotherhood
1
TTP
1
al-Nusra
1
Govt of Iran Proxies
Bookmark
E-Mail Me
The Classics
The O Club
Rantburg Store
The Bloids
The Never-ending Story
Thugburg
Gulf War I
The Way We Were
Bio
Merry-Go-Blog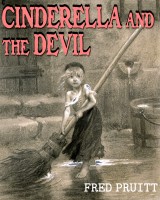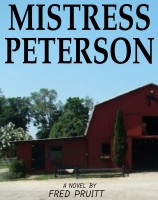 On Sale now!


A multi-volume chronology and reference guide set detailing three years of the Mexican Drug War between 2010 and 2012.

Rantburg.com and borderlandbeat.com correspondent and author Chris Covert presents his first non-fiction work detailing the drug and gang related violence in Mexico.

Chris gives us Mexican press dispatches of drug and gang war violence over three years, presented in a multi volume set intended to chronicle the death, violence and mayhem which has dominated Mexico for six years.
Click here for more information


Meet the Mods
In no particular order...


Steve White
Seafarious
Pappy
lotp
Scooter McGruder
john frum
tu3031
badanov
sherry
ryuge
GolfBravoUSMC
Bright Pebbles
trailing wife
Gloria
Fred
Besoeker
Glenmore
Frank G
3dc
Skidmark
Alaska Paul



Better than the average link...



Rantburg was assembled from recycled algorithms in the United States of America. No trees were destroyed in the production of this weblog. We did hurt some, though. Sorry.
34.239.170.169

Help keep the Burg running! Paypal: