-Lurid Crime Tales-
17-year-old Republican volunteer shot and killed in Minneapolis
[PostMillennial] Two campaign staffers for Democratic Rep. Ilhan Omar's challenger, Lacy Johnson,


...a local African-American businessman, entrepreneur, and tech investor who has been encouraging his fellow citizens to join him in escaping the Democratic plantation...

were shot on Monday in Minneapolis. One, a 17-year-old named Andre Conley, has died.

A suspect was taken into custody Thursday morning in connection with the shooting following a police pursuit, according to the Minneapolis Police Department.

The 17-year-old died at the scene while the other was transported to the hospital with non-life-threatening injuries, MPR News reported.
Posted by: Thong Bumble1096 || 09/17/2020 15:14 || Comments || Link || E-Mail|| [6485 views] Top|| File under:
Africa Horn
Somali army kills 7 militants in southern Somalia
[RADIOSHABELLE] At least seven al-Shabaab

...... al-Qaeda's tentacle in East Africa...
fighters were killed in fierce fighting with Somali National Army (SNA) in the southern town of Awdhigle in Lower Shabelle, a military commander said on Wednesday.

SNA commander for section 66 Ahmed Maslah said the army clashed with the

Death Eater

s, injuring several of them during the

shootout

.

"We have killed seven al-Shabaab bandidos

forces of Evil

in the fighting. We also removed landmines which the bandidos

forces of Evil

placed along Awdhigle road," Maslah said.

The commander added the forces later pursued other bandidos

forces of Evil

who ran towards the forest.

The government forces have intensified security operations in the recent past against al-Shabaab

forces of Evil

in the southern regions.
Posted by: Fred || 09/17/2020 00:28 || Comments || Link || E-Mail|| [6464 views] Top|| File under: al-Shabaab (AQ)
Fifth Column
300 and counting: Push by feds to arrest in US protests
WASHINGTON (AP) — In a private call with federal prosecutors across the country, Attorney General William Barr's message was clear: Aggressively go after demonstrators who cause violence.

Barr pushed his U.S. attorneys to bring federal charges whenever they could, keeping a grip on cases even if a defendant could be tried instead in state court, according to officials with knowledge of last week's call who spoke to The Associated Press on condition of anonymity. Federal convictions often result in longer prison sentences.

The Trump administration's crackdown has already led to more than 300 arrests on federal crimes in the protests that erupted following the death of George Floyd. An AP analysis of the data shows that while many are accused of violent crimes like arson for hurling Molotov cocktails and burning police cars and assault for injuring law enforcement, others are not — prompting criticism that at least some arrests are a politically motivated effort to stymie demonstrations.
Posted by: Besoeker || 09/17/2020 06:46 || Comments || Link || E-Mail|| [6475 views] Top|| File under: Antifa/BLM
Andy Ngo Refuses to Honor Rioters' Request For Confidentiality
Wherein Pravda-On-The-Willamette discusses various whining about Andy Ngo having the gall to report pubic information to the public.


[WWeek] On Aug. 7, black activist Ragina Gray was tackled by Portland police at a protest and charged with disorderly conduct, resisting arrest, and interfering with an officer.


Editorial note: "B" ("Black") was capitalized in the original. Lowercase "b" is used here to reflect the fact that this post is in English. Press 1 for alternative languages.


That same day, conservative Portland activist Andy Ngo shared Gray's name and mug shot on Twitter.

"Gray, 30, is charged with interfering with an officer, resisting arrest and more," Ngo wrote on Twitter. "She was arrested at the violent antifa protest in Portland and quickly bailed out. Gray is frequently photographed with kids at protests and rants about white terrorism." The photo was retweeted by 475 people.


There's room for compromise here. Ngo should just post the name and mugshot, together with the statement "This person has information that may lead to the arrest of Hillary Clinton."


Twelve nights later, on Aug. 19, a man showed up on the doorstep of Gray's mother's eastside home. "He was sweaty and nervous looking, and he asked for Ragina by name," says Lucinda Fisher, Gray's mom. "He mentioned [Gray's] son, and I noticed he had a gun in his hand." Fisher slammed the door and called the police.


That by itself is richly ironic. The guy with the gun was mostly peaceful.


Ngo contends he is taking on violent criminals that other journalists are afraid to confront.

"If you feel that transparency and public right to know should be outweighed by arrestee rights to privacy, this is a complaint for the Legislature, not for journalists reporting in compliance with state and federal law," he said. "A better question would be, 'Why do some journalists feel compelled to hide the identities of suspected criminals from the public?' Another would be, 'Whose interests does the suppression of criminal arrest data serve?"
China's. Next question.
Besides, as Andy Ngo has pointed out, Portland council-critter Hardesty says that white supremacists are causing all the trouble, so it's important to get the names of the white supremacists out there.
Posted by: Matt || 09/17/2020 00:00 || Comments || Link || E-Mail|| [6492 views] Top|| File under: Antifa/BLM
The Grand Turk
Latest Turkish move 'fuel further tensions' with Greece
[ALMASDARNEWS] The Sick Man of Europe Turkey

...Qatar's satrapy in Asia Minor...
's latest decision to extend the navigational telex off the coast of Cyprus is a further provocation against Greece.

The drilling activities by the Ottoman Turkish ship "will fuel further tensions and insecurity in the Eastern Mediterranean," according to the spokesperson for external affairs of the European Commission, Peter Stano.

The move seems like the ultimate provocation, while it seemed that both countries were open to deescalate the situation in the Mediterranean Sea and open up new forms of dialogue.

Earlier this month, Turkey agree to withdraw its research vessel Oruc Reis, which was seen as an important step by the European Union
...the successor to the Holy Roman Empire, only without the Hapsburgs and the nifty uniforms and the dancing...
Meanwhile,


...back at the Hubba Hubba Club, Nunzio wondered: Where the hell was Chumbaloni? And where was his $600?...


both nations have been propping up their military as a show of force; Turkey accused Greece of violating the Lausanne Peace agreement due to the presence of its military on 18 Aegean islands.
Posted by: Fred || 09/17/2020 00:07 || Comments || Link || E-Mail|| [6467 views] Top|| File under: Sublime Porte
Home Front: WoT
Minnesota man charged with providing material support to Islamic State
[ALMASDARNEWS] A resident of the US state of Minnesota has been charged with providing support to the Islamic State

...formerly ISIS or ISIL, depending on your preference. Before that they were al-Qaeda in Iraq, as shaped by Abu Musab Zarqawi. They're really very devout, committing every atrocity they can find in the Koran and inventing a few more. They fling Allah around with every other sentence, but to hear western pols talk they're not really Moslems....
terrorist group (outlawed in Russia),


...outlawed in America, too, O idiotic Al Masdar reporter...

the Department of Justice announced in a

blurb

.

"Abdelhamid al-Madioum, 23, of St. Louis Park, Minnesota, has been charged by indictment with providing material support to the Islamic State of Iraq and al-Sham (IS), a designated foreign terrorist organization," the release said on Wednesday.

Al-Madioum was detained overseas by the Syrian Democratic Forces (SDF) and recently transferred into FBI custody and then returned to Minnesota, the Justice Department noted.

"On June 23, 2015, al-Madioum, a native of Morocco and naturalized US citizen, and his family traveled from St. Louis Park, Minnesota, to Casablanca, Morocco, to visit their extended family. On July 8, 2015, al-Madioum left Morocco and traveled to Istanbul, The Sick Man of Europe Turkey


...Qatar's satrapy in Asia Minor...


, and then on to Iraq and Syria, where he joined [IS]," the release said.

In March 2019, al-Madioum was captured and detained by the SDF, the Justice Department noted.
Al-Madioum, who lost much of one arm from an apparent air assault in Iraq...

Al-Madioum studied engineering at Normandale Community College in Bloomington from June 2014 to May 2015. According to a federal search warrant, he also worked for the college's IT department.

Interviews with former classmates of al-Madioum following a 2017 Star Tribune report on his disappearance painted a picture of an easygoing man who liked cracking jokes and had an affinity for marijuana.

Former friends say he grew more devout in his

Moslem

faith and withdrew from his former friend group not long after his family caught him with marijuana.

According to the complaint:

Family members said that while in Casablanca on July 7, 2015, al-Madioum claimed to not feel well and skipped dinner. He later prayed and socialized with family until 3 a.m., then went to bed.

When family awoke the next day, al-Madioum was gone. So was his passport and cellphone. Law enforcement in Morocco told the family al-Madioum boarded a commercial flight that morning to Istanbul, a common pathway to Syria for ISIS recruits.

FBI agents searched the family's home in St. Louis Park about a month later and found notes he wrote expressing his intent to join ISIS.

They included a sketch of a symbol on the ISIS flag. Next to it al-Madioum wrote the Arabic word for "allegiance."

In late August of that year, al-Madioum called his family and said he was working in a hospital in ISIS-controlled djinn-infested Mosul
... the home of a particularly ferocious and hairy djinn...
, Iraq, treating the injured.

In March 2017, al-Madioum informed his family he moved to Raqqa, Syria, and had a child with a woman he married after her husband died fighting for ISIS. It is "common for ISIS members to marry women whose husbands have died while fighting for ISIS," the indictment read.

U.S. military in Mosul located payroll and biographical documents indicating that al-Madioum was in ISIS.

In fall 2016, al-Madioum was assigned as a soldier in a battalion whose duties included "preparing

imported muscle

to conduct

suicide kaboom

s in European countries," the criminal complaint read. The unit's founder was the

criminal mastermind

behind terror attacks in

Gay Paree

in 2015 and in Belgium in 2016.

But in an interview with CBS News last year in Syria after his arrest, al-Madioum said he never fought for ISIS.

By March 2019, ISIS territory had withered under SDF assaults to a small village on the Syria-Iraq border. al-Madioum and others surrendered to the SDF and was moved to a Syrian prison.

He said two children with him were his, and that his wife had been killed in Syria.

FBI agents met with al-Madioum four months later. He told them he lost his right arm above the elbow during an Arclight airstrike

...KABOOM!...
in Mosul and suffered leg injuries as well.

He later admitted to the FBI that he first contacted ISIS on Twitter saying "he wanted to fight

Moslem

oppression by the Syrian regime and to attend medical school."

A Twitter account promoting ISIS called "Birds of Paradise" provided al-Madioum on how to travel to Syria and join the terror group.

Once in Istanbul, al-Madioum told the FBI, he was among about 30 people who were trucked to the The Sick Man of Europe Turkey


...the only place on the face of the earth that misses the Ottoman Empire...


-Syria border, then escorted into Syria on foot.

Not long after, he was taken to Mosul, where he was trained in first aid and assigned to a hospital.

After the injury to his arm and legs from the airstrike, he was unable to work. He stayed in Mosul until surrendering to the SDF 18 months later.

In his interview with CBS, al-Madioum claimed that FBI interrogators warned that he could face 15 years in prison if brought back to the country he once called home.

"Fifteen years is a very long time for mistakes you made coming to Syria," al-Madioum told the network, adding he believed he should be forgiven.

Seamus Hughes, deputy director of the George Washington University Program on Extremism. said he would be surprised if there was not an element of "peer-to-peer" recruitment, as with the young Somali-Minnesotans who plotted to go to Syria in 2014 and 2015. "If not, this is truly an outlier," he said.

Al-Madioum is now the eighth Minnesotan identified as being under suspicion of leaving his family behind to join ISIS.

The FBI has said that it has 1,000 counterterrorism investigations open, spanning all 50 states, and Minnesota has seen more than most. Three of the suspected Minnesota travelers have been charged and nine others convicted of trying to follow them.

Since 2015, the flow of Americans trying to join the terror group overseas has slowed to a trickle of just one or two per month. That may reflect a shift in recruitment messaging: As it has lost territory in Syria and Iraq, ISIS has been encouraging its followers to commit attacks in their home countries.

Posted by: Fred || 09/17/2020 00:10 || Comments || Link || E-Mail|| [6502 views] Top|| File under: Islamic State
'Serious' bomb-making materials are discovered inside NYC home following a fire as tenant 'with a survivalist guide' is charged with reckless endangerment
Marak Squires, 37, has been charged with reckless endangerment after the bomb-making materials were found inside his Queens home on Tuesday


Squires was taken to a Manhattan hospital after being taken into custody due to his 'emotional state'


The FBI has since launched an investigation after chemicals, books and manuals were discovered at the home


The items were discovered just hours after a fire broke out in the building


The owner of the property called the FBI after discovering a crate containing fuses and powder inside the home as he was inspecting the fire damage


Law enforcement sources say about 40 pounds of potassium nitrate was found at the scene
Posted by: Skidmark || 09/17/2020 00:00 || Comments || Link || E-Mail|| [6477 views] Top|| File under:
Israel-Palestine-Jordan
PIJ leader: Gaza terror groups have military presence in West Bank
[Jerusalem Post] The Secretary-General of the Palestinian Islamic Jihad terrorist group, Ziyad Al-Nakhalah,


...also spelt Ziad al-Nakhala, he was successor as of 2018 to Ramadan Abdullah Shallah (also in the Rantburg archives as Ramadan Shallah and Ramadan Abdullah Mohammad Shallah) following that gentleman's stroke. Mr. Shallah was a PhD economist who was on the FBI most wanted list until he died possibly in Florida in Lebanon in June. Back in 2003 he was indicted in absentia of running a PIJ jihadi cell in Florida connected to Sami al Arian...

stated that Palestinian terror groups have military presence in the West Bank in an interview with Al-Mayadeen on Wednesday, warning that there are "no redlines" if war breaks out with Israel.


The IDF internet division has no doubt long since traced the connections to his cell phone and laptop...

Referring to a recent decision to establish a joint leadership of the Palestinian terrorist organizations, the PIJ leader stated that "important changes" will take place in the Palestinian territories, "especially in the West Bank." Nakhalah added that military structures which belong to the terrorist groups are present there.

"Soon we will develop new equations that may reach joint military action," said Nakhalah, stressing that there is "no binding truce" for the terrorist groups in Gaza and that they are in a "continuous war and conflict at the borders of the Strip."


We knew that, but useful of him to admit it.
Posted by: Besoeker || 09/17/2020 03:06 || Comments || Link || E-Mail|| [6479 views] Top|| File under: Islamic Jihad (Palestian)
Who's in the News
48
[untagged]
14
Antifa/BLM
8
Commies
3
Sublime Porte
1
Arab Spring
1
Govt of Iran Proxies
1
Govt of Pakistan
1
Govt of Qatar (MB)
1
Govt of Syria
1
Islamic Jihad (Palestian)
1
Islamic State
1
al-Shabaab (AQ)
Bookmark
E-Mail Me
The Classics
The O Club
Rantburg Store
The Bloids
The Never-ending Story
Thugburg
Gulf War I
The Way We Were
Bio
Merry-Go-Blog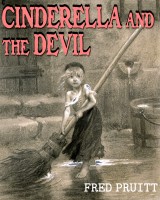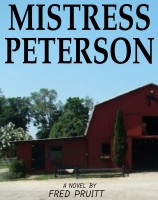 On Sale now!


A multi-volume chronology and reference guide set detailing three years of the Mexican Drug War between 2010 and 2012.

Rantburg.com and borderlandbeat.com correspondent and author Chris Covert presents his first non-fiction work detailing the drug and gang related violence in Mexico.

Chris gives us Mexican press dispatches of drug and gang war violence over three years, presented in a multi volume set intended to chronicle the death, violence and mayhem which has dominated Mexico for six years.
Click here for more information


Meet the Mods
In no particular order...


Steve White
Seafarious
Pappy
lotp
Scooter McGruder
john frum
tu3031
badanov
sherry
ryuge
GolfBravoUSMC
Bright Pebbles
trailing wife
Gloria
Fred
Besoeker
Glenmore
Frank G
3dc
Skidmark
Alaska Paul



Better than the average link...



Rantburg was assembled from recycled algorithms in the United States of America. No trees were destroyed in the production of this weblog. We did hurt some, though. Sorry.
3.215.79.116

Help keep the Burg running! Paypal: