-Lurid Crime Tales-
NY released MS-13 gang member facing federal murder charge
Courtesy of Democrats at State/Local levels, particularly Grandma-Killer Cuomo and Warren Wilhelm


[NY Post] Bumbling state prison officials put a reputed MS-13 gang member back on the streets — even though the feds ordered him held on a murder charge that carries the death penalty, The Post has learned.

Ever Morales-Lopez, 26, was granted early parole for a 2018 conspiracy conviction on Long Island and released from the medium-security Washington Correctional Facility in Comstock on Sept. 3, records show.

But a federal arrest warrant for Morales-Lopez was lodged with the state after he was indicted in July, along with seven other reputed MS-13 members, on racketeering charges that cover six murders, two attempted murders and a kidnapping conspiracy, a law enforcement source familiar with his case said.

The warrant was supposed to ensure he was transferred to federal custody to await trial instead of being sprung, the source said.

Instead, the FBI didn't learn Morales-Lopez had been freed until Sept. 8 — five days after he was cut loose.

But members of the FBI-Long Island Gang Task Force were able to track him down and bust him within 12 hours, the source said.
Following his arrest, Morales-Lopez was hauled into Central Islip federal court on Thursday and ordered held without bail, based on a judge's findings that he posed a "serious risk" of flight and "danger to the community," court records show.

Morales-Lopez — whose nicknames include "White Boy" and "Lenky" — is accused in the murder of Kerin Pineda, a rival gang member who was lured to a secluded, wooded area near the Merrick-Freeport border on May 21, 2016.

Morales-Lopez allegedly served as one of three lookouts who kept watch for cops as several MS-13 members used machetes to hack Pineda to death and bury him in a grave that had been dug a day earlier.


Nancy's Kids - spark of humanity and all


One of the charges against him, murder in aid of racketeering, carries either a mandatory life sentence or the death penalty.

Prosecutors haven't yet decided whether to seek capital punishment.

Prior to his release, Morales-Lopez was serving a sentence of 3½ to 10½ years after pleading guilty to two counts of conspiracy in Nassau County in 2018.

That conviction followed his arrest with 16 other reputed members and associates of MS-13 on charges that included murder, conspiracy to commit murder and drug trafficking.

The allegations against Morales-Lopez involved conducting reconnaissance in New Jersey to find somewhere without any nearby surveillance cameras to kill a rival gang member, and discussing where to bury the victim's body and how deep to dig the hole.

Although he wasn't supposed to be eligible for parole until April 8, records show he was granted a "merit release" that reduces the length of an inmate's sentence by one-sixth.

The perk is available to prisoners "who have exhibited an acceptable disciplinary history and have achieved significant programmatic benchmarks," according to the state Department of Corrections and Community Service website.

It's unclear when he's due back in court.

Neither a spokesman for the state Department of Corrections and Community Supervision nor Morales-Lopez's defense lawyer returned requests for comment.
Posted by: Frank G || 09/16/2020 00:00 || Comments || Link || E-Mail|| [6469 views] Top|| File under: Narcos
-Short Attention Span Theater-
CNBC Host Cramer Calls Crazy Nancy Pelosi 'Crazy Nancy' During Interview
[PostMillennial] Jim Cramer, a CNBC host, slipped up and called Speaker of the House Nancy Pelosi "Crazy Nancy"as a form of direct address, live and in the middle of interviewing her.

Cramer was asking Pelosi about how a deal could be made between her and Secretary of the Treasury Steven Mnuchin.


"What deal can we have, crazy Nancy," he said, before apologizing and saying, "I'm sorry, that was the president. I have such reverence for the office that I would never use that term."


It's Trump's fault!


"But you just did," Pelosi replied. "You just did."

"Oh come on," he said, "you know what I mean."

Cramer appears genuinely distressed by his faux pas on air and quickly does his best to backtrack, saying he didn't mean to say that. Pelosi does not look at all pleased.

This comes on the heels of some strong criticism from CNN host Don Lemon of Pelosi for the now-viral hair salon incident. That time, no apologies were included.

This is a surprising move for Don Lemon, a staunch Democrat, so close to the presidential elections coming up on November 4. Cramer, on the other hand, has presented a very apolitical demeanor throughout the years. He has been on very good terms with Pelosi.

Naturally, people were quick to comment on the incident:

[Click the link to see the snarky post feed]

Speculation abounds regarding whether this was an epithet commonly used in the newsroom (and perhaps others) for Pelosi, and whether Cramer slipped up by sheer force of habit.

There are also some comments on the nature of Pelosi herself.
Posted by: gorb || 09/16/2020 02:42 || Comments || Link || E-Mail|| [6486 views] Top|| File under:
Cyber
C-Span Footage of Biden Touching Young Girls Flagged as 'Child Sexual Exploitation' by Twitter
Tech oligarchy doing what they do best, covering up the Democrats' perversions.


[SummitNews] C-Span footage of Joe Biden which accusers say shows him inappropriately touching young girls was flagged and removed by Twitter for violating its 'Child Sexual Exploitation Policy'.

The issue arose after Texan progressive activist Johnny Graz argued that Biden should be investigated for sexual assault. Jake Koenig responded by attempting to validate Graz's assertion by posting clips from Biden meeting young girls at their parents' congressional swear-in ceremonies in 2015.

The now infamous footage contains numerous examples of what accusers say is the presidential nominee deliberately touching the young girls in sensitive areas while at other times whispering into their ears.

However, when Koenig posted the footage, his account was locked until he agreed to delete it. "I tried to respond with a video of evidence on how Biden interacts with women and little girls but Twitter flagged me for trying to post images of child molestation hahahahahahhaha. Guess twitter agrees with @jvgraz," he tweeted.
Posted by: Punky Poodle9392 || 09/16/2020 00:00 || Comments || Link || E-Mail|| [6475 views] Top|| File under:
Senate Homeland Security Committee authorizes subpoenas for testimony from Obama officials as part of Russia probe
[Fox News] Includes John Brennan, James Clapper and James Comey

The Senate Homeland Security Committee on Wednesday voted to authorize subpoenas for former CIA Director John Brennan, former Director of National Intelligence James Clapper, former FBI Director James Comey, and other Obama administration officials as part of its broad review into the origins of the Russia investigation.

The committee on Wednesday held a business meeting to authorize committee Chairman Ron Johnson, R-Wis., to issue notices for taking depositions, subpoenas, for records, and subpoenas for testimony to individuals relating to the panel's "Crossfire Hurricane" investigation, the Justice Department inspector general's review of that investigation, and the "unmasking" of U.S. persons affiliated with the 2016 Trump campaign, transition team and the Trump administration.

The committee voted 8-6 to authorize the subpoenas.

The committee also authorized subpoenas for Sidney Blumenthal, former Obama chief of staff Denis McDonough, former FBI counsel Lisa Page, former FBI agent Joe Pientka, former ambassador to the United Nations Samantha Power, former FBI director of counterintelligence Bill Priestap, former White House national security adviser Susan Rice, former FBI agent Peter Strzok, former FBI lawyer Kevin Clinesmith — who pleaded guilty to making a false statement in the first criminal case arising from U.S. Attorney John Durham's review of the investigation into links between Russia and the 2016 Trump campaign — among others.

The committee further authorized subpoenas for "the production of all records" related to the FBI's original Russia investigation and the Department of Justice Inspector General's probe, as well as the process of "unmasking" for James Baker, former FBI Deputy Director Andrew McCabe, DOJ official Bruce Ohr, FBI case agent Steven Somma, former U.S. Ambassador to Russia John Teftt, former deputy assistant attorney general Tashina Gauhar; and Stefan Halper.

The committee, earlier this summer, authorized subpoenas for the majority of the individuals that were named. But on Wednesday, after a back-and-forth between Johnson and the top Democrat on the panel, the committee gave the final go ahead, leaving authority on timing and scheduling of depositions and issuance of subpoenas up to the chairman.

Halper, a Cambridge University professor who reportedly is deeply connected with British and American intelligence agencies, has been widely reported as a confidential source for the FBI during the bureau's original investigation into Russian meddling in the 2016 election.

Last year, Justice Department Inspector General Michael Horowitz was reviewing Halper's work during the Russia probe, as well as his work with the FBI prior to the start of that investigation.

During the 2016 campaign, Halper contacted several members of the Trump campaign, including former foreign policy adviser George Papadopoulos and former aide Carter Page. Page also was the subject of several Foreign Intelligence Surveillance Act (FISA) warrants during the campaign

The committee also authorized a subpoena for James Baker, the director of the Office of Net Assessment at the Defense Department. That office awarded government contracts to Halper, including one in September 2015.

Last month, Johnson issued the panel's first subpoena as part of the committee's Russia review to the FBI, demanding that the bureau produce "all records related to the Crossfire Hurricane investigation."

"This includes, but is not limited to, all records provided or made available to the Inspector General of the U.S. Department of Justice for its review," the subpoena states, referring to Horowitz's review of abuses related to the FISA warrants.

The subpoena also demands "all records related to requests" to the General Services Administration or the Office of the Inspector General for the GSA for "presidential transition records from November 2016 through December 2017."
Posted by: Frank G || 09/16/2020 13:05 || Comments || Link || E-Mail|| [6483 views] Top|| File under:
Busted: CDC Forced to Cancel Critical Race Theory Program After Leaked Docs Exposed Plans
[Am Greatness]

Snapshots/tweets at link


The Centers for Disease Control and Prevention is being forced to cancel its critical race theory training sessions after leaked documents showed that the federal agency was set to debut the taxpayer-funded program despite President's Trump's ban on such programs.

Trump issued an executive order earlier this month ordering federal agencies to "cease and desist from using taxpayer dollars to fund these divisive, un-American propaganda training sessions" and directing the Office of Management and Budget (OMB) to provide guidance on how to implement the order.

Following Trump's executive order, OMB Director Russ Vought announced that he was "directing agencies to halt critical race theory trainings immediately."

Trump's ban on the critical race theory propaganda came after Discovery Institute researcher Christopher Rufo rang alarm bells on Twitter and Fox News about these "cult indoctrination sessions," arguing that they amount to "racism masquerading as anti-racism." Rufo warned that critical race theory was "spreading like wildfire through our public institutions," telling Tucker Carlson that it had become the default ideology of the federal government.

"This is a sickness that cannot be allowed to continue," President Trump tweeted on Sept. 5. "Please report any sightings so we can quickly extinguish!"

Rufo on Monday took the president's directive to heart, reporting a sighting of the "sickness" at the CDC of all places.

The CDC "is moving forward with a critical race theory training program—in violation of @POTUS executive action," Rufo tweeted, adding that he had obtained leaked documents detailing the insubordinate agency's plans.

The 13-week training sessions were designed to "examine the mechanisms of systemic racism" and address "White supremacist ideology," Rufo reported on Twitter.

On Tuesday, Russ Vought, Director, Office of Management and Budget, announced that the CDC's critical race theory training program was being canceled "effective immediately."

Last week, Senator Josh Hawley (R-Mo.) called on Congress to investigate why federal agencies have been spending taxpayer dollars on critical race theory trainings.

"I think that the president's action here to stop funding is absolutely appropriate," the Hawley said. "I personally wonder if there has been a federal law violation. It's not clear to me that these agencies actually had authority under congressional appropriations to spend that money, the way that they were doing it. So, I really wonder if we got some federal legal issues."

"The bureaucracy works for the president‐and, ultimately, works for us," Rufo noted on Twitter. "If we allow the permanent bureaucracy to refuse a direct presidential order, we don't have a republic anymore. I won't let that happen. That's why we must fight."
Posted by: Frank G || 09/16/2020 08:59 || Comments || Link || E-Mail|| [6486 views] Top|| File under:
Joe Biden Promises Fewer Fires, Floods, and Hurricanes if He Wins in November
[PJ] On Monday, Democratic nominee Joe Biden condemned President Donald Trump as a "climate arsonist," predicting that if the president wins reelection in November, America will witness more "hellish" events like fires in the West, flooding in the Midwest, and hurricanes on the East Coast. He effectively promised that if he wins, America will suffer from fewer fires, fewer floods, and fewer hurricanes.

Although Biden excoriated Trump for "ignoring the facts" and "denying reality," he focused his remarks on the wildfires ravaging California, Oregon, and Washington State — fires exacerbated by bad forest management more than any sort of climate change.

"If you give a climate arsonist four more years in the White House, why would anyone be surprised if we have more of America ablaze? If you give a climate denier four more years in the White House, why would anyone be surprised when more of America is under water?" Biden asked.

"Donald Trump's climate denial may not have caused these fires and record floods and record hurricanes, but if he gets a second term, these hellish events will continue to become more common, more devastating, and more deadly," the Democrat insisted.


Posted by: Besoeker || 09/16/2020 07:57 || Comments || Link || E-Mail|| [6479 views] Top|| File under:
Government
THEY HAVE IT ALL: Ex-NSA Analyst Bill Binney Says Stellarwind Database Has Every Erased Mueller Team Text Message, Hillary Clinton Email
I know nothing about these guys, but here's the article. If true, why all the fuss over the last few years?


[QMNews] Claims that Special Counsel Robert Mueller's investigative team "accidentally wiped" two dozen cellphones — so evidence of their treachery could not be known — met their match in former NSA Director Bill Binney who told the world yesterday in an interview that, indeed, they have it all.

Binney, one of the original National Security Agency analysts and longtime whistleblower, said that if the DoJ really wants to know what was on those phones, "all they have to do is go to NSA Stellarwind Database and pull them out as all SMS going over the cell network are captured & stored forever."

The 2009 Inspector General report into the project is below.

[Click the link to see a pdf viewer of report]

Binney also said that the missing 30,000 emails from Hillary Clinton's laptop could be found in Stellarwind as well as all of the communications regarding the alleged 'Russian Collusion' hoax that led to the investigation into the Trump Administration.

Those communications were alleged to have come from a source in Russia but after careful analysis it was determined that it was all but impossible due to the transfer rate. His conclusion was that the data was simply taken from WikiLeaks, the documents were pulled apart and then false evidence, including Russian words and Cryllic characters, were added to the pages, then released by Guccifer 2.0.

Binney noticed upon analysis of the data of the Russian communication that the data was being manipulated out of sync, according to an eye opening interview with L. Todd Wood's Creative Destruction Media.

"The data from the 1st of September merged into the time holes of the 5 July data. Which meant it was shuffling like one of the cards. You have one file, he separated in two, then they had a range change on the date and the hour. this guy is fabricating the data, he's playing with the data, he's playing with us."

Binney said he reviewed the Vault 7 material (descriptions of CIA hacking tools published by WikiLeaks), which said that there's a program called Marble Framework, which the CIA can use to modify an attack and make it look like someone else did the attack.

The countries that had the capability to do that were Russia, China, North Korea, Iran and Arab countries. Also Vault 7 said that the Marble Framework program was used one time in 2016.

"All the evidence was pointing back to CIA as the originator Guccifer 2.0. And that Guccifer 2.0 was inside the CIA," Binney said.

A long made claim by Binney was that the technical analysis of the file transfers in the WikiLeak files showed they could not have been made via transatlantic internet, but, more likely, a local thumb drive.

"All we had to do was assess the difference in time between the files and see how many characters were passed and we calculate the transfer rate. And when we did that we got rates between 14 and 49.1 megabytes per second. That's between 19 and 49.1 million characters per second. And we knew that the international web across the Atlantic to Europe, somewhere in Eastern Europe could not handle that kind of rate transfer."

Binney also talked about The Hammer, a project by former NSA chief James Clapper that he also exposed via a fellow whistleblower inside the CIA. Where records of every phone and internet tap the government makes are kept to keep watch on the watchers, The Hammer was a separate protocol they created, meaning there would be no evidence of who was being watched by Big Brother.

"The Hammer was set up inside the CIA by, according to the whistleblower, by former Director of National Intelligence James Clapper and former CIA chief John Brennan. It was done so that they could spy on anybody they wanted to, without anybody in the intelligence community or the US government or any other government knowing they were doing it," Binney said in the CDMedia interview.

Binney explained that anybody that goes into the NSA data, including the Five Eyes, the five global English-speaking intelligence agencies, is tracked and recorded onto a network log.

"Also if you do an unmasking, you have to make a request and that's recorded, who did it, what time, what the subject was and what the justification was and what person they were after," he said.

"But if you set up your own separate one, nobody knows what you're doing. And that's exactly what this whistleblower is claiming. I'm pointing to that group as the group that was probably the originator of Guccifer 2.0 and also this fabrication of the entire story of Russiagate."

Watch the full interview of Bill Binney by CDMedia Editor & Publisher L. Todd Wood, on the subject of Julian Assange's freedom, below:

[Click the link to see the video if so inclined]
Posted by: gorb || 09/16/2020 04:50 || Comments || Link || E-Mail|| [6478 views] Top|| File under:
Who's in the News
26
[untagged]
7
Sublime Porte
7
Antifa/BLM
3
Islamic State
3
Govt of Syria
3
Commies
2
Govt of Pakistan
2
Govt of Iran
2
Narcos
1
Arab Spring
1
Hamas
1
al-Qaeda
1
Moslem Colonists
1
Muslim Brotherhood
1
TTP
1
al-Nusra
1
Govt of Iran Proxies
Bookmark
E-Mail Me
The Classics
The O Club
Rantburg Store
The Bloids
The Never-ending Story
Thugburg
Gulf War I
The Way We Were
Bio
Merry-Go-Blog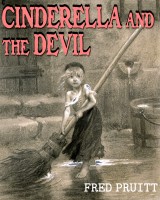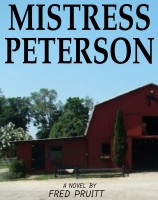 On Sale now!


A multi-volume chronology and reference guide set detailing three years of the Mexican Drug War between 2010 and 2012.

Rantburg.com and borderlandbeat.com correspondent and author Chris Covert presents his first non-fiction work detailing the drug and gang related violence in Mexico.

Chris gives us Mexican press dispatches of drug and gang war violence over three years, presented in a multi volume set intended to chronicle the death, violence and mayhem which has dominated Mexico for six years.
Click here for more information


Meet the Mods
In no particular order...


Steve White
Seafarious
Pappy
lotp
Scooter McGruder
john frum
tu3031
badanov
sherry
ryuge
GolfBravoUSMC
Bright Pebbles
trailing wife
Gloria
Fred
Besoeker
Glenmore
Frank G
3dc
Skidmark
Alaska Paul



Better than the average link...



Rantburg was assembled from recycled algorithms in the United States of America. No trees were destroyed in the production of this weblog. We did hurt some, though. Sorry.
3.233.219.62

Help keep the Burg running! Paypal: