-Lurid Crime Tales-
Largest Civil Verdict Won by Michael Avenatti Tossed out by Court of Appeals ‐ Avenatti's Tin Cup Now Out
[RedState] Today, the Ninth Circuit Court of Appeals issued an opinion reversing a jury verdict and ordering dismissal of a case that was the biggest of Michael Avenatti's career in his prior profession as an attorney in Southern California.

The case was a class-action lawsuit brought by Avenatti on behalf of Plaintiff Bahamas Surgery Center and against defendant multinational health care company Kimberly-Clark Corp. (KCC).

The allegations of the case were that KCC had sold hundreds of millions of dollars worth of surgical gowns through co-defendant distributor Halyard Co, which were labeled as being compliant with a certain industry-recognized standard for being a liquid bio-hazard barrier, when those gowns did not, in fact, meet the industry-standard as represented.

As described in reporting at the time, the Los Angeles federal court jury that heard the case — only six jurors in a federal civil case — was largely younger adults in their 20s, and Avenatti tailored his presentation, including his manner of speaking, to the audience.

In the end, he was richly rewarded for his efforts, as the jury returned a verdict of general and punitive damages in the amount of $454 million for the members of the class that Avenatti was representing — all buyers of such mislabeled surgical gowns during the time period specified in the complaint.

One problem which Avenatti ran into in the aftermath of the jury's verdict was with the federal District Court Judge. He tossed out the substantial punitive damages award and reduced the verdict to only $25 million.

Today, the Ninth Circuit applied the coup de grace. They tossed out the verdict altogether AND remanded the matter with instructions that the case be dismissed.

What had Avenatti done wrong??? In a STUNNING BIT OF POTENTIAL MALPRACTICE, Avenatti had taken a class-action case to trial with a Class Representative Plaintiff who had not been damaged — Bahamas Surgical Center had never purchased any the KCC manufactured gowns at issue.


Bahamas has no claim against Halyard [distributor of KCC gowns] because it purchased no gowns from it, and any injuries it has are not traceable to Halyard's conduct. Without a claim of its own, Bahamas cannot "'seek relief on behalf of [itself] or any other member of the class.'"


In a class-action case, the Class Plaintiff "stands in" for all other persons similarly situated and with substantially similar claims against the same defendant. To do that it is necessary that the Class Representative be — you know — representative of the class. One way that is established is by the fact that the Class Representative has a substantially identical claim against the defendant as all other members of the Class being represented.

This must have come up at some point in the discovery process. The Ninth Circuit puts fault on the District Court for certifying the class when Bahamas was not a representative plaintiff.

But there was no reason for Avenatti to not have moved to amend the complaint to add new Class Representatives when this issue came up.

The claims against KCC may have been sound and based in substantial facts. But this procedural error by Avenatti has all the class members now in a position of having to start over again.

Once the crowning glory of Avenatti's Los Angeles legal career, this case is now worth zip, zero, nada.

Who wants to start a GoFundMe campaign for Michael?
Posted by: Frank G || 07/25/2020 00:00 || Comments || Link || E-Mail|| [6514 views] Top|| File under:
-Signs, Portents, and the Weather-
Deaths incorrectly attributed to COVID-19 in Palm Beach County
Good to see the workload has reduced enough that they can start cleaning up the data.

[CBS affiliate, West Palm Beach, FL] A 60-year-old man who died from a gun shot wound to the head.

A 90-year-old man who fell and died from complications of a hip fracture.

A 77-year-old woman who died of Parkinson's disease.

These are some of the deaths in Palm Beach County recently, and incorrectly, attributed to COVID-19 in medical examiner records.

The CBS12 News I-Team uncovered several examples in Medical Examiner reports of people counted as a COVID death who did not die of COVID.

We requested a list of all COVID-19 deaths in Palm Beach County from the Medical Examiner's office and received a spread sheet of 581 cases.

Each person on the spreadsheet is someone who tested positive for COVID-19.

In each case line, the person's cause of death and contributing causes of death are listed, if there are any.

The I-Team found eight cases in which a person was counted as a COVID death, but did not have COVID listed as a cause of contributing cause of death.
"I think it is completely misleading," said Rachel Eade, a Palm Beach County resident who has been researching the same issue.

"We need to remove those cases that are not COVID exclusive, and we need to be giving people that information," said Eade, who is one of the plaintiffs suing Palm Beach County for its mask mandate.

She said of the 581 deaths on the spreadsheet, only 169 deaths are listed as COVID without any contributing factors.
Governor Ron DeSantis said in a recent appearance on Fox News that his office is aware of deaths incorrectly attributed to COVID-19, like the case of a man in Orange County who died in a motorcycle crash, but was listed as a COVID death.

"I think the public, when they see the fatality figures, they want to know who died because they caught COVID," said DeSantis.

"If you're just in a car accident - and we have had other instances where there is no real relationship and it's been counted, we want to look at that and see how pervasive that issue is as well."

The I-Team took our findings to the Palm Beach County Medical Examiner's office, and Operations Manager Paul Petrino said the eight we flagged were in fact errors, and should not have been on their spreadsheet.

He said office is in the process of removing them.

We asked Petrino if these erroneous deaths were reported to the state Department of Health and counted toward official COVID death counts, and he said the DOH should have caught the mistakes and not included them.
Posted by: Clem || 07/25/2020 00:00 || Comments || Link || E-Mail|| [6549 views] Top|| File under:
-Land of the Free
Fau XI Demonstrates Proper Mask Wearing Technique.
From Twitter

What would we do without our expert overlords?


Dr. Fauci has responded to criticism of him not wearing a mask while on Fox News Friday morning. "Just want to bring up one thing quickly because it's become a meme on the internet," said host John Roberts. "There's a photo of you in the stands with two people, you are not wearing a mask and not social distancing, but we should point out that one of those people is your wife. What about the other person?"

"The other person is a very close friend of mine," Fauci responded. "John, I think this is sort of mischievous with this thing going around. I had my mask around my chin, I had taken it down. I was totally dehydrated and I was drinking water trying to rehydrate myself. And by the way, I was negative Covid literally the day before."

"So I guess if people want to make a thing of that, I wear a mask all the time when I am outside," Fauci continued. "To pull it down, to take some sips of water, and put it back up again, I guess if people want to make something about that, they can. But to me, I think that's just mischievous."

Mischievous? While it's okay for him to be sitting with his wife, his acknowledgment that the other man in the photo was only a friend, with whom he should have not only been practicing social distancing but also wearing a mask. Fauci also said he was drinking water, but in the above photo he's using his phone, no drink in hand.

And then there's this photo, once again, featuring Fauci wearing a mask the wrong way.


Posted by: charger || 07/25/2020 00:00 || Comments || Link || E-Mail|| [6544 views] Top|| File under:
More than 40 countries accuse North Korea of breaching UN sanctions
[Al Ahram] More than 40 countries accused North Korea

...hereditary Communist monarchy distinguished by its truculence and periodic acts of violence. Distinguishing features include Songun (Army First) policy, which involves feeding the army before anyone but the Dear Leadership, and Juche, which is Kim Jong Il's personal interpretation of Marxism-Leninism, which he told everybody was brilliant. In 1950 the industrialized North invaded agrarian South Korea. Twenty-one countries of the United Nations eventually contributed to the UN force opposing the invasion, with the United States providing around 90% of the military personnel. Seventy years later the economic results are in and it doesn't look good for Juche...
on Friday of illicitly breaching a United Nations


...a lucrative dumping ground for the relatives of dictators and party hacks...


cap on refined petroleum imports and called for an immediate halt to deliveries until the end of the year, according to a complaint seen by

Rooters

.

The 15-member U.N. Security Council imposed an annual cap of 500,000 barrels in December 2017 in a bid to cut off fuel for North Korea's nuclear weapons and ballistic missile programs.

But in a complaint to the U.N. Security Council North Korea sanctions committee, 43 countries - including the United States,

Britannia

and

La Belle France

- said they estimated that in the first five months of this year Pyongyang had imported more than 1.6 million barrels of refined petroleum via 56 illicit tanker deliveries.

The complaint said North Korean vessels continue to conduct ship-to-ship transfers at sea "on a regular basis as the DPRK's primary means of importing refined petroleum." North Korea's formal name is the Democratic People's Republic of Korea (DPRK).


Posted by: Fred || 07/25/2020 00:00 || Comments || Link || E-Mail|| [6532 views] Top|| File under: Commies
Singaporean pleads guilty in US to working for Chinese intelligence
[Al Ahram] A Singaporean pleaded guilty Friday to using his political consultancy in the United States as a front to collect information for Chinese intelligence, the US Justice Department announced.

Jun Wei Yeo, also known as Dickson Yeo, entered his plea in federal court in Washington to one charge of operating illegally as a foreign agent.

Yeo was "using career networking sites and a false consulting firm to lure Americans who might be of interest to the Chinese government," said Assistant Attorney General John Demers in a statement.
Posted by: Fred || 07/25/2020 00:00 || Comments || Link || E-Mail|| [6497 views] Top|| File under: Commies
Fugitive Chinese researcher arrested overnight, being held in Sacramento County Jail
I thought she was Assangeing at the Consulate?


[Sac Bee] The Chinese researcher who fled her post as a visiting researcher at UC Davis after being questioned by the FBI has emerged from the Chinese consulate in San Francisco and is in custody at the Sacramento County Main Jail, online jail records show.

Juan Tang, 37, who had been a visiting cancer researcher at UC Davis for several months, left her Davis apartment in June after FBI agents questioned her about evidence that she lied concerning whether she was a member of the Chinese military or Communist Party when she applied for a visa, according to federal court papers.

She is one of four Chinese researchers charged by federal authorities in recent days with lying about their background to gain access to the United States, and the Justice Department issued a statement Thursday saying Tang "is a fugitive from justice currently being harbored at the Chinese Consulate in San Francisco."

U.S. authorities have no authority to enter the consulate without permission, and it was not immediately clear Friday whether she had voluntarily surrendered. Jail records show the FBI arrested her overnight and booking was still in progress Friday morning.

(She is alternately identified as "Tang Juan" or "Juan Tang" in court and jail booking documents).

She faces charges in Sacramento federal court of fraud and misuse of visas, permits and other documents, according to a criminal complaint unsealed this week. The charges carry a penalty of up to 10 years in prison and a $250,000 fine.
The Department of Justice this afternoon announced charges against four Chinese nationals who are in the United States on research visas. They are accused of engaging in a concerted effort to conceal their ties with China's military.



"These members of China's People Liberation Army applied for research visas while hiding their true affiliation with the PLA," said Assistant Attorney General for National Security John C. Demers. "This is another part of the Chinese Communist Party's plan to take advantage of our open society and exploit academic institutions. We will continue to conduct this investigation together with the FBI."

"The United States welcomes students, academics, and researchers from across the globe. Today's announcement shows the extreme lengths to which the Chinese government has gone to infiltrate and exploit America's benevolence," said John Brown, Executive Assistant Director of the FBI's National Security Branch. "In interviews with members of the Chinese People's Liberation Army in over 25 cities across the U.S., the FBI uncovered a concerted effort to hide their true affiliation to take advantage of the United States and the American people."


So more arrests are likely coming, and we may see more of China's consulates in the U.S. shut down. There are only five—four, now that the consulate in Houston is being shuttered. The four accused individuals' names are Xin Wang, Juan Tang, Chen Song, and Kaikai Zhao.

Three of the four have been arrested. The fourth, Juan Tang, is reportedly being harbored at the Chinese consulate in San Francisco.



According to court documents unsealed in the Eastern District of

Caliphornia, an impregnable bastion of the Democratic Party,

on July 20, Tang, a researcher at the University of California at Davis, applied for a non-immigrant J1 visa on or about Oct. 28, 2019. The visa was issued in November 2019, and Tang entered the United States on or about Dec. 27, 2019. Tang is alleged to have made fraudulent statements on her visa application. Specifically, to the question, "Have you ever served in the military," Tang responded "No."

In fact, Tang is a uniformed officer of the PLA Air Force (PLAAF). As set forth in the Complaint, the FBI found a photograph of Tang in a military uniform and references to Tang's employment at the Air Force Military Medical University, which has also been known as the Fourth Military Medical University. The FBI interviewed Tang on June 20. Although Tang denied having been a member of the military, an additional photograph of Tang in a different PLA military uniform was found on electronic media seized pursuant to a search warrant.

The FBI is seeking to arrest Tang pursuant to an Arrest Warrant and Complaint that were filed on June 26, and unsealed on July 20. Tang has sought refuge at the Chinese consulate in San Francisco, where she remains.


As Rick Moran wrote yesterday, China is using its consulates in the United States to organize and operate webs and nest of spies.

Additionally, China is accused of abusing the U.S. research visa system to implant spies at our leading universities and research institutions. It is also outright buying researchers with lavish salaries and benefits through its Thousand Talents Program. The TTP, begun in 2008, spends roughly $1 trillion per year recruiting and paying top-level researchers around the United States and across the world to clandestinely funnel their research toward Beijing, which in turn uses this research to develop its military.

China initially set out to recruit about 2,000 researchers but has reportedly successfully recruited about 7,000.

Posted by: Frank G || 07/25/2020 00:00 || Comments || Link || E-Mail|| [6534 views] Top|| File under: Commies
Science & Technology
Record numbers of coronavirus cases in every global region
[YNet] - Almost 40 countries have reported record single-day increases in coronavirus infections over the past week, around double the number that did so the previous week, according to a Reuters tally showing a pick-up in the pandemic in every region of the world.

The rate of cases has been increasing not only in countries like the United States, Brazil and India, which have dominated global headlines with large outbreaks, but in Australia, Japan, Hong Kong, Bolivia, Sudan, Ethiopia, Bulgaria, Belgium, Uzbekistan and Israel, among others.

Many countries, especially those where officials eased earlier social distancing lockdowns, are experiencing a second peak more than a month after recording their first.


I'm sure it's all a DNC plot to win the coming November elections
Posted by: g(r)omgoru || 07/25/2020 16:06 || Comments || Link || E-Mail|| [6537 views] Top|| File under:
Who's in the News
25
[untagged]
12
Commies
7
Antifa/BLM
4
Hezbollah
3
Sublime Porte
2
Taliban
2
Govt of Iraq
2
Islamic State
2
Muslim Brotherhood
1
Human Trafficking
1
Govt of Iran
1
Moslem Colonists
1
Arab Spring
1
Hamas
1
Govt of Iran Proxies
Bookmark
E-Mail Me
The Classics
The O Club
Rantburg Store
The Bloids
The Never-ending Story
Thugburg
Gulf War I
The Way We Were
Bio
Merry-Go-Blog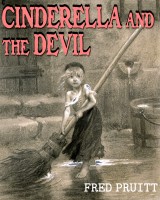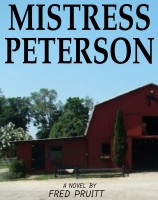 On Sale now!


A multi-volume chronology and reference guide set detailing three years of the Mexican Drug War between 2010 and 2012.

Rantburg.com and borderlandbeat.com correspondent and author Chris Covert presents his first non-fiction work detailing the drug and gang related violence in Mexico.

Chris gives us Mexican press dispatches of drug and gang war violence over three years, presented in a multi volume set intended to chronicle the death, violence and mayhem which has dominated Mexico for six years.
Click here for more information


Meet the Mods
In no particular order...


Steve White
Seafarious
Pappy
lotp
Scooter McGruder
john frum
tu3031
badanov
sherry
ryuge
GolfBravoUSMC
Bright Pebbles
trailing wife
Gloria
Fred
Besoeker
Glenmore
Frank G
3dc
Skidmark
Alaska Paul



Better than the average link...



Rantburg was assembled from recycled algorithms in the United States of America. No trees were destroyed in the production of this weblog. We did hurt some, though. Sorry.
44.200.30.73

Help keep the Burg running! Paypal: