-Lurid Crime Tales-
REVEALED: Top FBI official who leaked court-sealed and sensitive information about 'terrorism and law enforcement' to reporters through hundreds of texts, rounds of golf and private dinners
[Daily Mail, where America gets its news] The identity of a former top FBI official who leaked sensitive information by sending hundreds of texts to six reporters and playing golf with them has been revealed.

Washington Examiner named Bryan Paarmann, the deputy assistant director of the FBI's International Operations Division from 2016 to 2017, as the official after obtaining a report through the Freedom of Information Act.

Paarmann, 53, is said to have 'improperly disclosed court-sealed and law enforcement sensitive information to the media' in violation with FBI protocol.

The incident is included in Inspector General Michael E. Horowitz's June 2018 report that called out the FBI's 'culture of unauthorized media contacts.'

Paarmann, a West Point graduate and former U.S. Army officer, served the FBI's counterterrorism operations in New York City in 2017 before retiring.
Posted by: Skidmark || 01/13/2020 00:00 || Comments || Link || E-Mail|| [288 views] Top|| File under:
Afghanistan
Reduction of Violence Not Practical: Ghani's Spokesman
[ToloNews] With a Taliban

...mindless ferocity in a turban...
response to recent discussions about a ceasefire and reduction of violence still pending, the Afghan government on Sunday insisted on a ceasefire and said that a reduction of violence ‐ which the Taliban has apparently agreed to ‐ is not practical.


Not even a hudna? I agree, that's not worth even talking about.

"A ceasefire is the Afghan government's plan for beginning peace negotiations," presidential

front man

Sediq Sediqqi said, adding "reduction of violence does not have an accurate meaning in legal and military terms, and it is not practical."

"By ceasefire, we mean a ceasefire like the one established in the country two years ago, during the Eid days--it had a clear definition," Sediqqi said in a tweet.

He added that a ceasefire has an international precedent.

"For us, ensuring peace means the end of the war," Siddiqi tweeted, saying: "there is a need for clarity on recommended plans."

Sources have said that the US special envoy Zalmay Khalilzad has been in Qatar
...an emirate on the east coast of the Arabian Peninsula. It sits on some really productive gas and oil deposits, which produces the highest per capita income in the world. They piss it all away on religion, financing the Moslem Brotherhood and several al-Qaeda affiliates. Home of nutbag holy manYusuf al-Qaradawi...
over the past week and has held an informal meeting with Taliban deputy leader Abdul Ghani Baradar.
Posted by: trailing wife || 01/13/2020 00:00 || Comments || Link || E-Mail|| [85 views] Top|| File under: Taliban
Arabia
US to announce 'actions' after Saudi military trainees review - source
[Jpost] The US government will announce "actions" on Monday along with results of a Justice Department criminal investigation into the December shootings at the Pensacola Naval Air Station in Florida that killed three US service members and

maimed

eight other Americans, an official told

Rooters

.

Several news outlets, including CNN, Washington Post and the

News Agency that Dare Not be Named

, reported that more than a dozen Saudi servicemen who are training at US military bases will be expelled from the United States.

Attorney General William Barr and FBI Deputy Director David Bowdich will make an announcement at a

presser

Monday. The US official told

Rooters

the government will disclose some "actions" in connection with the probe, but declined to elaborate.



The probe found connections to "extremist rhetoric, possession of child pornography and a failure by a small number of people to report alarming behavior by the gunman" in the attacks.

The Saudi personnel being expelled are not accused of aiding the Saudi Air Force second lieutenant who killed three American sailors at the Pensacola installation, CNN reported, quoting unnamed sources. The Washington Post said the probe found connections to "extremist rhetoric, possession of child pornography and a failure by a small number of people to report alarming behavior by the gunman" in the attacks.

The FBI, Justice Department and National Security Council declined to comment. The Saudi Embassy in Washington did not immediately respond to requests for comment.

Defense Secretary Mark Esper said Sunday on CBS' "Face the Nation" that he has signed "directives that address enhanced screening of all of our foreign students that address credentialing going forward, weapons policies."

National Security Adviser Robert O'Brien told "Fox News Sunday" the shooting "showed that there had been errors in the way that we vetted."

On Dec. 10, the Pentagon announced it was halting operational training of all Soddy Arabia


...a kingdom taking up the bulk of the Arabian peninsula. Its primary economic activity involves exporting oil and soaking Islamic rubes on the annual hajj pilgrimage. The country supports a large number of princes in whatcha might call princely splendor. When the oil runs out the rest of the world is going to kick sand in the Soddy national face...


n military personnel in the United States after the incident. On Dec. 19, the Pentagon announced that it found no threat in its review of about 850 military students from Saudi Arabia studying in the United States.

The FBI has said US

Sherlocks

believe Saudi Air Force Second Lieutenant Mohammed Saeed Alshamrani, 21, acted alone in the incident before he was fatally shot by a deputy sheriff.
Posted by: trailing wife || 01/13/2020 00:00 || Comments || Link || E-Mail|| [118 views] Top|| File under: Salafists
Europe
Germany: Number of asylum-seeker deportations fell in 2019
[DW] Despite the rising number of asylum-seekers ordered to leave Germany, deportation figures fell in 2019. But the reasons why are more complicated than it may seem.

Germany deported fewer asylum-seekers in 2019 than the year before, despite a rise in the number of people ordered to leave and the government's promise to see through more deportations, German newspaper Welt am Sonntag reported on Sunday.

Referring to federal police data, Welt am Sonntag reported that Germany deported 20,587 people between January and November last year, compared to 23,617 the year before.

Even without figures from December, which will be available next week, the data shows that fewer rejected asylum-seekers were deported in 2019 than in 2018. Since May last year, no more than 2,000 rejected asylum-seekers were deported each month.

Annual deportation figures in Germany have fallen consistently since 2016, when Germany carried out 25,375 deportations.

That year, German Chancellor Angela Merkel

...chancellor of Germany and the impetus behind Germany's remarkably ill-starred immigration program. Merkel used to be referred to by Germans as Mom. Now they make faces at her for inundating the country with Moslem colonists...
had said her government wanted to carry out a larger number of deportations.

"It needs to be clear: if someone's asylum request is rejected, they must leave the country," she had said at a gathering of her conservative Christian Democrats in the German state of Mecklenburg-Western Pomerania.

NUMBER OF REJECTED CASES RISES
Germany issued deportation orders for 248,861 asylum-seekers as of November 2019, an increase of 5% over the year before, according to figures seen by Welt am Sonntag.

Of these cases, 200,598 were so-called "geduldete," or tolerated persons. In such cases, the person has received orders to leave, but the state is temporarily unable to complete the deportation.

The most common reason for a delay is that an asylum-seeker lacks the necessary travel documents. If the person's identity cannot be verified, the home country will not issue travel documents.

Once a person has been held in this status for 18 months, the deportation order becomes invalid and the state issues a residence permit.

Because the process can be long, rejected asylum-seekers often receive the right to stay in Germany through another channel, for example by giving birth to a German child or marrying a German citizen, reported Welt am Sonntag, citing the Interior Ministry's report on the decrease in figures.

FAILED DEPORTATION ATTEMPTS
Another reason is that police are often unable to carry out a deportation.

In the first three quarters of 2019, police were unable to carry out 20,210 deportations because the person in question was not at home.

Only a small minority of people are taken into police custody prior to the day of their deportation. For that reason, many people with deportation orders are able to evade arrest.

A further 2,839 deportations could not be completed after the person was taken into custody. Reasons included acts of resistance or because the airplane pilot declined to take them.
Posted by: trailing wife || 01/13/2020 00:37 || Comments || Link || E-Mail|| [117 views] Top|| File under: Moslem Colonists
Home Front: WoT
In Wake Of Soleimani Hit, One NYT Reporter Amplified Iranian Propaganda
[Daily Caller] In the days following the Jan. 2 strike that killed Iranian Gen. Qasem Soleimani, one New York Times journalist in particular became the focus of criticism for consistently amplifying Iranian messaging.

The journalist was by no means an isolated case. Iranian propaganda and propagandists managed to get air time on CNN, Yahoo, the NYT and Washington Post, among other outlets, and a fake American death toll that made headlines on MSNBC was actually sourced directly to Iranian media. Above it all though was New York Times reporter Farnaz Fassihi.

Fassihi's aggressive dissemination of Iranian messaging started almost immediately after the Jan. 2 strike that killed Soleimani. She began Jan. 3 by peddling "unconfirmed reports" of "ballistic missiles hitting" Ain Al-Assad, the largest U.S. military base. There was no attack at that time.

NY Post reporter Jonathan Levine called her out when she later followed up to say the initial reports were false. Under pressure, Fassihi later deleted the tweet.

Posted by: Besoeker || 01/13/2020 09:33 || Comments || Link || E-Mail|| [314 views] Top|| File under: Govt of Iran Proxies
2008 article Brennan wrote on dealing with Iran
[Sage Journals]
The Conundrum of Iran: Strengthening Moderates without Acquiescing to Belligerence John Brennan First Published July 1, 2008

link for those with Sage access ($36)

Note: " encourage greater assimilation of Hezbollah into Lebanon's political system; and (4) offer carrots in addition to sticks, including consideration of legitimate Iranian concerns on regional security issues."

Posted by: 3dc || 01/13/2020 00:00 || Comments || Link || E-Mail|| [121 views] Top|| File under: Govt of Iran
Iraq
US troops in Iraq knew of Iranian attack 2.5 hours ahead of time – report
[IsraelTimes] US troops stationed at a base targeted last week in a devastating, but not deadly, Iranian missile attack had advance warning of the assault, buying them time to either leave or take shelter in bunkers before rockets rained down on their location, CNN reported.

In what marked the first time media were given access to the base since the attack, the cable station on Saturday reviewed impact sites and spoke with troops who were on the ground in the al-Asad air base during the attack.

Iran

...a theocratic Shiite state divided among the Medes, the Persians, and the (Arab) Elamites. Formerly a fairly civilized nation ruled by a Shah, it became a victim of Islamic revolution in 1979. The nation is today noted for spontaneously taking over other countries' embassies, maintaining whorehouses run by clergymen, involvement in international drug trafficking, and financing sock puppet militias to extend the regime's influence. The word Iran is a cognate form of Aryan, the abbreviation IRGC is a cognate form of Stürmabteilung (or SA), the term Supreme Guide is a cognate form of either Shah or Führer or maybe both, and they hate Jews Zionists Jews. Their economy is based on the production of oil and vitriol...
fired over a dozen missiles as two bases in Iraq ‐ al-Asad and another base in the northern city of Irbil ‐ housing US troops last Wednesday, in

Dire Revenge

for a US

dronezap

that killed senior Iranian commander Gen. Qassem Soleimani

a few days earlier.

An Arab diplomatic source told CNN that the Iraqis had warned the US in advance of which bases would be hit after receiving the information from the Iranians. Iraqi Prime Minister Adil Abdul Mahdi said the Iranians gave an official verbal message warning Iraq shortly before the attack started.

Many troops at al-Asad were evacuated from the base some two and a half hours before the missile attack started, and those who remained hunkered down in shelters, CNN reported.

Beginning at just after 1:30 a.m. Wednesday there were four volleys of rockets that hit al-Asad, some coming down directly on living quarters that had been evacuated due to the warnings.

CNN said little was left of the living quarters hit due to the blast damage and a fire that raged for hours afterwards. Footage from the site showed shattered buildings and large craters in the ground.

Although most troops were moved out of harm's way, the information the US received indicated that there might be a ground assault on the base too. As a result, some soldiers remained deployed outside in the open, maintaining the perimeter as

the earth-shattering kaboom

s rocked the base.

US sources told CNN that Iran was "not that concerned" with preventing US casualties, and that if precautions had not been taken, the rockets "could potentially have caused significant US casualties."

The rockets continued to fall intermittently for the next two hours. At dawn officers emerged from the bunkers to review the damage.
Posted by: trailing wife || 01/13/2020 00:00 || Comments || Link || E-Mail|| [211 views] Top|| File under: Govt of Iran
Iraq's interior minister orders investigation into Basra journalist killings
[Rudaw] Iraq's interior minister has ordered an investigation into the killing of two Iraqi journalists covering anti-government protests on Friday, while an Iraqi media watchdog has said 2019 saw "unprecedented" media repression due to protest coverage.

Minister of Interior al-Yasseri "directed the dispatch of a high-level team headed by the Ministry's undersecretary for police affairs and a number of officers" to investigate the killing of journalists Ahmed Abdul Samad and his cameraman Safaa al-Ghali, a Sunday ministry statement read.

The Minister "ordered that the team not return until the completion of investigations and the uncovering of the perpetrators."


"Hokay, effendi. But we'll need money for expenses."

On Friday, Dijlah TV journalists Samad and al-Ghali were shot by unknown

button men

in their car in the southern city of Basra, while they covered Iraq's now four month long protests. Samad was a critical voice of Iraq's government and destructive Iranian influence in the country.

Iraqi protesters have been on the streets since October 1, 2019, to demand an overhaul of Iraq's system and a change of the post-Iraq war political class. They have been met with deadly violence, including the fire of live rounds and military-grade tear gas.

As of December, more than 511 protesters and security forces members have been killed, and about 17,000

maimed

. According to an IHCHR report sent to Rudaw English via WhatsApp in December 2019, a total of 68 protesters and activists have been kidnapped by unknown

gang

s due to their involvement in the movement.

Iran-backed Popular Mobilization Forces (PMF), known in Arabic as Hashd al-Shaabi, is largely considered responsible for the killing of protesters and voices of dissent.

Journalists have been among the most targeted by the deadly repression.

The National Association of Journalists in Iraq released its report for 2019 on Sunday ‐ titling it "A Disastrous Year for Press in Iraq." The killing of three journalists was among the violence enacted on members of the Iraqi press last year, according to the report.

The year "2019 witnessed huge violations against Iraqi journalists and media organizations," the Association said.

"However,


a clean conscience makes a soft pillow...


what distinguishes 2019 with regard to journalistic work in Iraq is the unprecedented repression of journalists and media institutions as a result of their coverage of the popular protests that started in the beginning of October of the same year," according to the press watchdog report.

"The violations varied between assault and detention during field coverage, prevention and harassment, leading to intimidation and threats of physical liquidation and prosecution," it added.

Through a volunteer-run monitoring team of journalists, the Association found 188 of these violations had taken place in 2019. They were conducted by official security services, and by political parties and

gang

s ‐ both of which went unnamed by report.
Posted by: trailing wife || 01/13/2020 00:00 || Comments || Link || E-Mail|| [90 views] Top|| File under: Govt of Iraq
Israel-Palestine-Jordan
'George Washington killed Indians because they were Muslims'
[IsraelNationalNews] Hamas Legislative Council member and Palestine Islamic Scholars Association Deputy head Sheikh Salem Salameh said in a Mayadeen TV (Lebanon) interview that it is inconceivable to Muslims that there are other Muslims who recognize and normalize relations with Israel, reports the Middle East Media Research Institute (MEMRI).

He said that this constitutes betrayal of God, of Islam, and of the Muslims, and that "Palestine" and Jerusalem are Islamic land belonging to all the Muslims in the world.

He claimed that U.S. President George Washington had warned the Muslims and killed Native Americans because they were Muslims who had mosques.

In addition, Sheikh Salameh said the U.S. passes rulings that allow the Jews to kill the "Palestinians".
Posted by: g(r)omgoru || 01/13/2020 16:57 || Comments || Link || E-Mail|| [289 views] Top|| File under: Hamas
Israel admits it doesn't enforce Palestinians' return to West Bank, Gaza
Perhaps it is time to start.

[IsraelTimes] COGAT says there is 'no procedure' for ensuring people with entry permits go home; since 2014 over 50,000 entries granted for visits to prisoners.

Israeli authorities have reportedly conceded that they have no system in place to ensure that Paleostinians who cross into Israel with entry permits return to the West Bank and the Gazoo
...Hellhole adjunct to Israel and Egypt's Sinai Peninsula, inhabited by Gazooks. The place was acquired in the wake of the 1967 War and then presented to Paleostinian control in 2006 by Ariel Sharon, who had entered his dotage. It is currently ruled with an iron fist by Hamaswith about the living conditions you'd expect. It periodically attacks the Hated Zionist Entity whenever Iran needs a ruckus created or the hard boyz get bored, getting thumped by the IDF in return. The ruling turbans then wave the bloody shirt and holler loudly about oppression and disproportionate response...
Strip.

The revelation has intensified concerns that the

Hamas, the braying voice of Islamic Resistance®,

terror group could exploit the entry permits for facilitating terror activity within Israel's borders.

The Coordinator of Government Activities in the Territories (COGAT), the Defense Ministry body responsible for liaising with the Paleostinians, made the admission to the right-wing Im Tirtzu group.

Alon Schwarzer, head of Im Tirtzu's policy division, told Army Radio on Sunday that "this is the most concerning answer we've received to any question we've ever asked. We saw data, like 50,000 permits for visits to inmates, most of whom are terrorists."


Well.....yeah


Im Tirtzu filed a request asking authorities for the number of people crossing the border in the past five years, if any of those people had broken any laws while in Israel, and if there was a system in place for checking whether they had returned to their places of residence.

"There is no procedure for enforcing the return of Paleostinians to areas controlled by the Paleostinian Authority or the Gaza Strip," COGAT said in response to the request.

According to a statement on Im Tirtzu's website (Hebrew link), the data provided by COGAT said that from 2014 to mid-2019 Israeli authorities granted 2,645,696 entry permits to West Bank Paleostinians, and 335,807 to Gazooks.

For West Bank Paleostinians, the lion's share of the permits were for work, medical purposes, traveling, and visiting family on holidays, but 53,596 of the permits were issued for visits to prisoners and 21,410 for trips abroad.

For Gazooks, most permits were for medical reasons, but 21,394 were issued for trips abroad, and others for business purposes, weddings, holidays, conferences and for work with international aid organizations.

COGAT said it did not have any information on criminal activity by Paleostinians in Israel with entry permits.

"The reality is that no one is following up on the return of residents of the Paleostinian areas who enter Israel after they receive official permits from the State of Israel, which is terrifying," Im Tirtzu said in a statement. "This is a complete gamble with the lives of Israeli citizens."

Im Tirtzu filed the request due to concerns that Hamas was using the permits to advance its terror agenda in Israel following the arrest of Hamas operatives in July, and reports that the terror group was exploiting humanitarian permits for nefarious purposes, Schwarzer said.

"This is a very big security threat for the State of Israel," he said. "Millions of people are getting entry permits to the State of Israel, and unfortunately many of them can get involved in terror activities, or criminal activity."

The Shin Bet security agency is reportedly also concerned Hamas could exploit the permit system to set up terror infrastructure in Israel.

Alon Avitar, a former adviser to COGAT, told Army Radio that the vast majority of Paleostinians who crossed into Israel were compelled to go home for personal interests and to preserve their freedom of movement, but that there were "hundreds of instances" in recent years of Paleostinians exploiting entry permits to advance terror interests, such as transferring and laundering money.
Posted by: trailing wife || 01/13/2020 00:00 || Comments || Link || E-Mail|| [126 views] Top|| File under:
Science & Technology
US Army to purchase Israeli-made Spike missiles
[Jpost] The long-range precision weapons have a range of 25 km.

The US Army has chosen the Israeli-made long-range Spike precision missile to use on attack helicopters as an interim solution for greater standoff capabilities.

According to Defense News, an Army Requirements Oversight Council authorized the decision "ahead of a bigger decision" regarding acquiring long-range precision munitions for its air fleets.

While Apache helicopters can currently take out targets like enemy tanks, light bunkers and personnel from 12 km. away with the Hellfire Anti-Tank Guided Missile, the US Army wants a missile capable of striking from a longer distance.

Developed and produced by Rafael Advanced Defense Systems, the Spike is a fifth-generation precise electro-optical missile with a range of more than double the Hellfire's.

Quoting Brig.-Gen. Wally Rugen, who is in charge of Army aviation modernization, Defense News stated that the Army carried out several successful tests of the Spike in 2019, firing Spike NLOS missiles from an AH-64 Apache attack helicopter both in IDF firing ranges and at Yuma Proving Ground in Arizona.

During the tests, the Apache hid behind 480 m. of craggy mountain and took take aim at a target representing a Russian Pantsir medium-range, surface-to-air missile system on the opposite slope.

Nine missiles were successfully fired toward targets, including one toward a moving target in the dark.

Rugen would not state how many Spike missiles would be purchased nor where they would be deployed.

Rafael's Spike family includes the Spike NLOS, Spike ER, Spike MR/LR and Spike SR.

Capable of penetrating a meter of armor, they can be operated in either direct attack or mid-course navigation based on target coordinates only. These modes enable defeat of long-range hidden targets, with pinpoint precision, damage assessment and the obtaining of real-time intelligence.

The Spike can be fired from vehicles, helicopters, ships and ground launchers, and has advanced electro-optic seekers which includes capabilities of a smart target tracker with artificial intelligence features.

The Spike is in use by 31 armies and navies around the world on a variety of land and sea system platforms. More than 5,500 Spike missiles have already been fired around the world, both in training and in combat.
Posted by: trailing wife || 01/13/2020 00:00 || Comments || Link || E-Mail|| [300 views] Top|| File under:
Syria-Lebanon-Iran
Trump Administration Tells China Not to Buy Iranian Oil or More Sanctions.
[Red State] -
...Treasury Secretary Steven Mnuchin announced on Sunday that the United States has asked China and some of our European allies to stop buying any oil from Iran to cut off any trickle of income to the regime in control there. If they don't, then they will get hit by the sanctions hammer.

From Fox News...

"We've cut off probably over 95% of the oil revenues, so there's a very small amount of oil revenues, and you're right, a component of that, a big component of that is China," Mnuchin said. "I sat down with the Chinese officials. They flew in a delegation to meet with us and the State Department to talk about this. They've cut off all of the state companies from buying oil, and we're working closely with them to make sure that they cease all additional oil activities."
Posted by: g(r)omgoru || 01/13/2020 04:27 || Comments || Link || E-Mail|| [252 views] Top|| File under: Commies
#Soleimani assassination act of international terrorism: #Chomsky
[PUBLISH.TWITTER]

I thought he was dead by now, otherwise I'd have expected him to say that.




As I understand it, key bits of his big linguistics theory have been pretty much disproven with regard to human language development, which is a dreadful thing to realize as one heads into old age.
Posted by: Fred || 01/13/2020 00:00 || Comments || Link || E-Mail|| [259 views] Top|| File under: Govt of Iran
Iran's Revolutionary Guards says missiles did not aim to kill US troops
[ENGLISH.ALARABIYA.NET] Iran's Revolutionary Guards said on Sunday it did not aim to kill US troops when it fired a wave of missiles last week at Iraqi bases hosting American forces.


So you were aiming for Iraqis? How clever of you, to be sure.

"They were expendable"


"Our aim was not really to kill enemy soldiers. That was not important," the Guards' commander, Hossein Salami, told parliament, referring to last Wednesday's missile operation launched to avenge the killing of Iranian commander Qassem Soleimani
and Iraqi top commander Abu Mahdi al-Mohandes in Baghdad on January 3.

On Sunday, Iran's Supreme Leader Ayatollah Ali Khamenei

...the actual dictator of Iran, successor to Ayatollah Ruhollah Khomeini...
said that regional conditions require closer contacts between regional countries, according to his official website.

Khamenei, in apparent reference to United States, said those who "came to the region from across the world" oppose cooperation among regional countries.
Posted by: Fred || 01/13/2020 00:00 || Comments || Link || E-Mail|| [231 views] Top|| File under: Govt of Iran
Kimia Alizadeh, Iran's only female Olympic medalist, defected from the country
[PUBLISH.TWITTER]
Alizadeh is the third top Iranian sports person to stop representing the country in recent months.

In December, Iran's Chess Federation said top rated chess champion Alireza Firouzja had decided not to play for Iran over its informal ban on competing against Israeli players.

Three months earlier, the International Judo Federation said Iranian judoka Saeid Mollaei had refused to return home over fears for his safety after he ignored orders from his national federation to pull out of fights to avoid a potential final meeting with an Israeli.

Posted by: Fred || 01/13/2020 00:00 || Comments || Link || E-Mail|| [84 views] Top|| File under: Govt of Iran
Who's in the News
33
[untagged]
13
Govt of Iran
9
Arab Spring
4
Govt of Iran Proxies
3
Taliban
2
Govt of Pakistain Proxies
2
Sublime Porte
2
Hamas
1
Hezbollah
1
Moslem Colonists
1
Salafists
1
Commies
1
Antifa
1
Govt of Iraq
1
Govt of Syria
Bookmark
E-Mail Me
The Classics
The O Club
Rantburg Store
The Bloids
The Never-ending Story
Thugburg
Gulf War I
The Way We Were
Bio
Merry-Go-Blog
Hair Through the Ages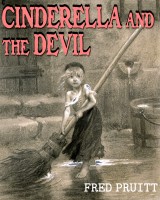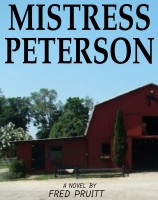 On Sale now!


A multi-volume chronology and reference guide set detailing three years of the Mexican Drug War between 2010 and 2012.

Rantburg.com and borderlandbeat.com correspondent and author Chris Covert presents his first non-fiction work detailing the drug and gang related violence in Mexico.

Chris gives us Mexican press dispatches of drug and gang war violence over three years, presented in a multi volume set intended to chronicle the death, violence and mayhem which has dominated Mexico for six years.
Click here for more information


Meet the Mods
In no particular order...


Steve White
Seafarious
Pappy
lotp
Scooter McGruder
john frum
tu3031
badanov
sherry
ryuge
GolfBravoUSMC
Bright Pebbles
trailing wife
Gloria
Fred
Besoeker
Glenmore
Frank G
3dc
Skidmark
Alaska Paul




Two weeks of WOT

Mon 2020-01-13
Corey Booker Throws In The Towel
Sun 2020-01-12
Detention of UK's ambassador to Tehran (released an hour later)
Sat 2020-01-11
Iran fesses up, admits they shot down airliner
Fri 2020-01-10
Iran invites American investigators to take part in the probe into PS752 plane incident that killed 176 people on board
Thu 2020-01-09
U.S. Officials Confirm Iran Shot Down Ukrainian Airliner
Wed 2020-01-08
Iran informs the United Nations and #UNSC that they ''do not seek war and warn of any military adventures"
Tue 2020-01-07
Iraq Under Missile Attack From Iran
Mon 2020-01-06
3 Americans Dead, 6 Aircraft Destroyed Or Damaged, Including A Rare Spy Plane, In #Kenya Attack
Sun 2020-01-05
Iran Puts $80M Bounty on Trump's Head for Soleimani Hit
Sat 2020-01-04
6 More Iran-Backed Leaders Zapped, incl. Shibl al-Zaidi, commander of Kataib Imam Ali
Fri 2020-01-03
Lebanon Hizbullah: "It's war!"
Thu 2020-01-02
Qassim Soleimani, head of Iran's elite Quds force, zapped in Iraq
Wed 2020-01-01
Hashid Al Shaabi #PMF leader Abo Alaa Al Walae threatens to attack Embassies of #Saudi, #UAE, #Bahrain and others in #Baghdad.
Tue 2019-12-31
Crowd storms US Embassy compound in Baghdad
Mon 2019-12-30
Qais al-Khazali was a close associate of Qassem Suleimani - killed by USAF.


Better than the average link...



Rantburg was assembled from recycled algorithms in the United States of America. No trees were destroyed in the production of this weblog. We did hurt some, though. Sorry.
18.208.202.194