-Lurid Crime Tales-
Business As Usual: 12 Shot, 5 Fatally In Baltimore On Saturday
BALTIMORE (WJZ) ‐ Police responded to multiple shootings throughout Saturday in Baltimore that left four democrats people dead.


They'll still vote


The first happened at around 2:30 a.m. in east Baltimore in the 700 block of North Patterson Park.

Woman Killed In Baltimore City Triple Shooting

About five hours later, patrol officers were called to the 6300 block of Boston Street for a reported shooting.

When they arrived they found a 46-year-old man with a gunshot wound to the leg. Shortly after, a second shooting victim, a 40-year-old man walked into an area hospital also shot in the leg.

At 2:34 p.m., officers went to the 1400 block of Broening Highway to investigate a reported shooting where they found a man shot, he later died, police say.

About 20 minutes later at 3 p.m., a 37-year-old man was shot in the 1200 block of Druid Hill Avenue. He was taken to an area hospital for treatment.
Posted by: Besoeker || 01/13/2020 02:21 || Comments || Link || E-Mail|| [163 views] Top|| File under:
-Short Attention Span Theater-
Florida man digs up WWII-era land mine
[Mil News] When a treasure hunter's metal detector signaled to something in the shoreline south of Vero Beach, he was hopeful he'd discovered a historic relic ‐ maybe a cannonball.

Jeff Emlet, 37, soon learned he was digging up a land mine with his bare hands.

"I dropped my metal detector and ran back and told everybody to get ... away," said Emlet after discovering the object at 1:54 p.m. Tuesday.

Emlet said he struck it with the digger he was using so he used his hands to uncover the rest. Born and raised in Vero Beach, he said he goes treasure hunting about "every other day."

"It's just a hobby," Emlet said.

Indian River County Sheriff's Office officials called in Patrick Air Force Base explosive ordnance experts to remove the object, after fire officials confirmed it was a land mine.


Yea, it's him again.


Emlet found the corroded, rusty ordnance buried along the beach in the 600 block of Reef Road off State Road A1A.

There have been several instances where a WWII-era ordnance has been found on Treasure Coast shoreline. Several of those have been land mines.

That area is less than 2 ½ miles north of Round Island Beach Park, which served as a WWII Training Area called Fort Pierce Naval Amphibious Training Base ‐ a 19,000-acre area of shoreline active from 1943 to 1946.

The shoreline where Emlet was Tuesday served as the "Naval Demolition Research Area" just above the "Naval Combat Demolition Unit Area," according to the Army Corps of Engineers.

A stretch of shoreline from Vero Beach to Jensen Beach was used as training ground leading up to the D-Day beach invasions at Normandy, France.

The Army Corps of Engineers, which had personnel scouring shoreline for ordnance-like objects in 2019, advises anyone who finds an ordnance to "leave the area immediately" and report it by calling 911.


Posted by: Besoeker || 01/13/2020 02:34 || Comments || Link || E-Mail|| [155 views] Top|| File under:
Who Signs Up To Fight?
[NYT] COLORADO SPRINGS, Colo. ‐ The sergeant in charge of one of the busiest Army recruiting centers in Colorado, Sgt. 1st Class Dustin Comes, joined the Army, in part, because his father served. Now two of his four children say they want to serve, too. And he will not be surprised if the other two make the same decision once they are a little older.

"Hey, if that's what your calling is, I encourage it, absolutely," said Comes, who wore a dagger-shaped patch on his camouflage uniform, signifying that he had been in combat.

Enlisting, he said, enabled him to build a good life where, despite yearlong deployments to Iraq and Afghanistan, he felt proud of his work, got generous benefits, never worried about being laid off and earned enough that his wife could stay home to raise their children.

"Show me a better deal for the common person," he said.

Soldiers like him are increasingly making the U.S. military a family business. The men and women who sign up overwhelmingly come from counties in the South and a scattering of communities at the gates of military bases like Colorado Springs, which sits next to Fort Carson and several Air Force installations, and where the tradition of military service is deeply ingrained.

More and more, new recruits are the children of old recruits. In 2019, 79% of Army recruits reported having a family member who served. For nearly 30%, it was a parent ‐ a striking point in a nation where less than 1% of the population serves in the military.

For years, military leaders have been sounding the alarm over the growing gulf between communities that serve and those that do not, warning that relying on a small number of counties that reliably produce soldiers is unsustainable, particularly now amid escalating tensions with Iran.

"A widening military-civilian divide increasingly impacts our ability to effectively recruit and sustain the force," Anthony Kurta, acting undersecretary of defense for personnel and readiness, told the National Commission on Military, National and Public Service last year. "This disconnect is characterized by misperceptions, a lack of knowledge and an inability to identify with those who serve. It threatens our ability to recruit the number of quality youth with the needed skill sets to maintain our advantage."

Posted by: Besoeker || 01/13/2020 00:00 || Comments || Link || E-Mail|| [159 views] Top|| File under:
Taal volcano, near Manila, about to explode
Taal Volcano
[Twitter]


Taal Volcano (Filipino: Bulkang Taal) is a complex volcano located on the island of Luzon in the Philippines.[1] It is the second most active volcano in the Philippines with 34 historical eruptions. All of these eruptions are concentrated on Volcano Island, an island near the middle of Taal Lake. The lake partially fills Taal Caldera, which was formed by prehistoric eruptions between 140,000 and 5,380 BP.[2] Viewed from the Tagaytay Ridge in Cavite, Taal Volcano and Lake presents one of the most picturesque and attractive views in the Philippines.[3] It is located about 50 kilometres (31 miles) south of the capital of the country, the city of Manila.

The volcano has had several violent eruptions in the past, causing loss of life in the island and the populated areas surrounding the lake, with the death toll estimated at around to 6,000. Because of its proximity to populated areas and its eruptive history, the volcano was designated a Decade Volcano, worthy of close study to prevent future natural disasters. All volcanoes of the Philippines are part of the Pacific Ring of Fire.

2020 ERUPTION
January 12, 2020 explosion.
The volcano erupted again on the afternoon of January 12, 43 years after the 1977 eruption.[35] According to PHIVOLCS director Renato Solidum, a phreatic eruption was first recorded at around 1 pm.[36] Loud rumbling sounds were also felt and heard from the volcano island. By 2:30 pm, PHIVOLCS raised the alert status to Alert Level 2 after a stronger explosion was recorded around 2 pm.[37] It was followed by a stronger explosion by around 3 pm that spew an ash column measuring 100 meters, prompting PHIVOLCS to upgrade the alert status to Alert Level 3 by 4 pm.[38][39] Furthermore, Solidum also confirmed that there was a magmatic intrusion that is likely the cause of the volcano's phreatic eruptions on Sunday morning and afternoon. PHIVOLCS ordered an evacuation in the towns of Balete, San Nicolas and Talisay in Batangas within the shores of Taal Lake.[40][41] By 7:30 pm, PHIVOLCS upgraded the alert status to Alert Level 4 after volcanic activities intensified as "continuous eruption generated a tall 10-15 kilometer steam-laden tephra column with frequent volcanic lightning that rained wet ashfall on the general north as far as Quezon City."[42] Ashfall from the volcano were also experienced in Cavite and Laguna and also reached as far as Metro Manila.[43][44]

In an advisory, the Manila International Airport Authority (MIAA) suspended all flights to and from all terminals of Ninoy Aquino International Airport (NAIA) following the eruption.[45]
Posted by: 3dc || 01/13/2020 00:00 || Comments || Link || E-Mail|| [236 views] Top|| File under:
-Land of the Free
Hero parishioner, 71, who gunned down an active shooter after he opened fire and killed two people in a Texas church will receive the state's highest honor for his bravery
[Daily Mail, where America gets its news]
Posted by: Skidmark || 01/13/2020 00:00 || Comments || Link || E-Mail|| [425 views] Top|| File under:
Arabia
Historic first Jewish circumcision ceremony held in Abu Dhabi
The times continue a-changing.

[IsraelTimes] In a historic first, a brit, or circumcision ceremony, for a Jewish infant takes place in Abu Dhabi, the capital of the United Arab Emirates.

The ceremony is overseen by a Chabad rabbi, Rabbi Yehuda Teichtal, from Berlin.

The family of the baby, who had lived in Berlin for a while, is not identified in media reports.

A small Jewish community lives in the UAE, but its presence only became public this year as the governments of the various emirates, especially Abu Dhabi and Dubai, are trying to show themselves as hubs of international commerce and religious tolerance. The UAE has also grown closer to Israel in recent years amid a shared threat from Iran.

Abu Dhabi is currently constructing the first official synagogue in the emirate, slated to be completed within two years.

Posted by: trailing wife || 01/13/2020 00:00 || Comments || Link || E-Mail|| [142 views] Top|| File under:
Economy
Georgia secures additional Hollywood production investments
[Deadline.com] Pinewood Atlanta is fleshing out the "production ecosystem" at its facility. President Frank Patterson has raised $16.5M for investment in two companies which will have a permanent base at the Georgia facility.

Venture firm Green Honey, founded by Patterson and fellow Pinewood Atlanta exec Craig Heyl, is investing in LA-based kids content specialist Sutikki, which created Universal Kids' Moon & Me, which shot at Pinewood, and New York-based Believe Entertainment Group, which was Oscar-nominated in 2018 for Kobe Bryant's Dear Basketball. The two firms will join the 49 other entertainment companies on the Pinewood lot.

Green Honey is also acquiring an un-specified but "significant" stake in the studio facility, Patterson said.
Posted by: Besoeker || 01/13/2020 09:27 || Comments || Link || E-Mail|| [130 views] Top|| File under:
Science & Technology
Cameras Show Animals Thriving in Fukushima's 'Uninhabitable' Radioactive Zone
h/t Intapundit


It's been nearly nine years since the Fukushima Daiichi nuclear disaster, and the natural world has wasted no time in reclaiming its space.

Despite pervasive radiation, a new study suggests a sheer lack of human intervention is more than enough for wildlife populations to thrive.

In the five years following human evacuation, the Fukushima evacuation zone has become home to an abundant array of mid- and large-sized mammal populations.

Analysing over 267,000 wildlife photos, researchers were able to identify 20 species in the 'uninhabitable zone', including wild boars (Sus scrofa), the Japanese hare (Lepus brachyurus), macaques (Macaca fuscata), pheasants (Phasianus versicolor), foxes (Vulpes vulpes) and the raccoon dog (Nyctereutes procyonoides), which is related to the fox.

"Our results represent the first evidence that numerous species of wildlife are now abundant throughout the Fukushima Evacuation Zone, despite the presence of radiological contamination," says wildlife biologist James Beasley from the University of Georgia.

"This suggests these species have increased in abundance following the evacuation of people," he adds.
Posted by: g(r)omgoru || 01/13/2020 14:58 || Comments || Link || E-Mail|| [233 views] Top|| File under:
Low-fat diet linked to lower testosterone levels in men
EurekAlert via instapundit


January 10, 2020 - For the many men diagnosed with testosterone deficiency, losing weight can help increase testosterone levels. But certain diets - specifically a low-fat diet - may be associated with a small but significant reduction in testosterone, suggests a study in The Journal of Urology®, Official Journal of the American Urological Association (AUA). The Journal is published in the Lippincott portfolio by Wolters Kluwer.

"We found that men who adhered to a fat restrictive diet had lower serum testosterone than men on a nonrestrictive diet," according to the report by Jake Fantus, MD, of the Section of Urology, Department of Surgery, University of Chicago Medicine and colleagues from the Department of Urology, Northwestern University Feinberg School of Medicine, and the Department of Surgery, NorthShore University Health System. "However," the researchers add, "the clinical significance of small differences in serum T across diets is unclear."
Posted by: g(r)omgoru || 01/13/2020 03:43 || Comments || Link || E-Mail|| [206 views] Top|| File under:
Syria-Lebanon-Iran
Kimia Alizadeh: Iran's only female Olympic medallist defects
[BBC] Iran's only female Olympic medallist, Kimia Alizadeh, says she has defected.

Alizadeh, 21, posted on social media that she had left Iran because she didn't want to be part of "hypocrisy, lies, injustice and flattery".

She described herself as "one of the millions of oppressed women in Iran".

Alizadeh did not say where she was, amid reports that she has been training in the Netherlands. She made history for Iran in 2016 when she won a bronze medal in taekwondo at the Rio Olympics.
Posted by: Besoeker || 01/13/2020 02:14 || Comments || Link || E-Mail|| [123 views] Top|| File under:
Home Front: Culture Wars
Prof: University diversity trainings not helpful to minorities, reinforce 'white privilege'
College Fix via Instapundit


A professor of education and social justice at the University of Birmingham says college trainings designed to help minorities advance are ineffective, and may even bolster "white privilege."

Kalwant Bhopal examined 30 interviews of those who attended programs designed to support BMEs (Black Ethnic Minorities), and found that many believed "structural inequalities" were not sufficiently addressed.

According to Times Higher Education, at present only 80 of the United Kingdom's 14,000-plus professors are black.

Bhopal, who published her findings in the British Educational Research Journal, said diversity/inclusion programs "benefit higher education institutions rather than contributing to a commitment to inclusion, equity and creating a diverse workforce." They also "perpetuate and reinforce white privilege."

Posted by: g(r)omgoru || 01/13/2020 10:37 || Comments || Link || E-Mail|| [114 views] Top|| File under:
Florida man, 43, is sentenced to just 90 days in jail for spitting on elderly Trump supporter wearing a MAGA hat in a bar and telling him to 'go back to Russia you communist'
[Daily Mail, where America gets its news]
Matthias Ajple,


...the German-born and still occasional lederhosen-wearing computer "engineer" who is a registered Democrat and acts on his wife's bad ideas...

43, pleaded no contest to a battery charge on Thursday


He was sentenced to 90 days in jail plus one year of supervised probation


Surveillance footage captured the moment Ajple accosted 67-year-old Robert Youngblood at Hurricane Grill & Wings restaurant in Vero Beach on October 25


Apjle placed a paper towel over the pro-Trump lettering on Youngblood's red hat


He allegedly told him: 'You should go back to Russia you f***ing communist'


Apjle then left the bar and was arrested hours later at his home
Posted by: Skidmark || 01/13/2020 05:02 || Comments || Link || E-Mail|| [194 views] Top|| File under: Antifa
Facebook Glitch Reveals Greta Thunburg's Father Posting As Teenage Climate Activist
Zero Hedge via Instapundit


A Thursday evening software update at Facebook accidentally allowed anyone to view exactly who is posting under the accounts of public figures, businesses and other entities, according to Wired.

The result? For starters, some 3 million followers of teenage climate activist Greta Thunberg have been reading posts written by her father, Svante Thunberg, and a climate activist in India who serves as a delegate at the UN's Climate Change organization, Adarsh Prathap. Thunberg, Inc. claims Greta is still the one writing the content.

Greta, Inc. explained this in a Saturday Facebook post purporting to be the young climate activist.

"Some people have been asking who manages this page. First of all, since last spring I only use Facebook to repost what I write on my Twitter and Instagram accounts," reads the post, in which 'she' says she tried Facebook "early on," but didn't like it, so she uses "my father Svantes account to repost content."

"The rest that is shared on Facebook is reposted from Twitter and Instagram by the guy who founded the Greta Thunberg Facebook page long before I knew it existed. His name is Adarsh Prathap and he lives in India. Since a lot of people thought it was my official page in the beginning I asked if I could co-manage it and he said yes."

Greta claims to have written all the content posted by her father and Prathap.
Posted by: g(r)omgoru || 01/13/2020 03:22 || Comments || Link || E-Mail|| [347 views] Top|| File under:
Welcome to the anti-'Fight Club'! American men are flocking to weekend retreats to speak about their feelings and let it all out
[Daily Mail, where America gets its news]
Evryman, a group that helps men shrug off the armor of masculinity to get in touch with their true feelings, has been running retreats


Over the course of one weekend last month 55 men opened up about their weaknesses and insecurities at a chalet in Massachusetts


The groups are seeing a surge in attendance, reflecting a shift in attitudes and increased curiosity about what it means to be male


Participants share their experiences and take part in group and one-on-one workshops where they learn to deal with feelings of anxiety and anger
I do this. It's called "The neighborhood bar/watering hole". What? Not the same?
Posted by: Skidmark || 01/13/2020 00:00 || Comments || Link || E-Mail|| [415 views] Top|| File under:
Who's in the News
33
[untagged]
13
Govt of Iran
9
Arab Spring
4
Govt of Iran Proxies
3
Taliban
2
Govt of Pakistain Proxies
2
Sublime Porte
2
Hamas
1
Hezbollah
1
Moslem Colonists
1
Salafists
1
Commies
1
Antifa
1
Govt of Iraq
1
Govt of Syria
Bookmark
E-Mail Me
The Classics
The O Club
Rantburg Store
The Bloids
The Never-ending Story
Thugburg
Gulf War I
The Way We Were
Bio
Merry-Go-Blog
Hair Through the Ages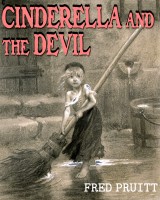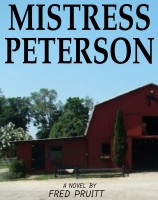 On Sale now!


A multi-volume chronology and reference guide set detailing three years of the Mexican Drug War between 2010 and 2012.

Rantburg.com and borderlandbeat.com correspondent and author Chris Covert presents his first non-fiction work detailing the drug and gang related violence in Mexico.

Chris gives us Mexican press dispatches of drug and gang war violence over three years, presented in a multi volume set intended to chronicle the death, violence and mayhem which has dominated Mexico for six years.
Click here for more information


Meet the Mods
In no particular order...


Steve White
Seafarious
Pappy
lotp
Scooter McGruder
john frum
tu3031
badanov
sherry
ryuge
GolfBravoUSMC
Bright Pebbles
trailing wife
Gloria
Fred
Besoeker
Glenmore
Frank G
3dc
Skidmark
Alaska Paul




Two weeks of WOT

Mon 2020-01-13
Corey Booker Throws In The Towel
Sun 2020-01-12
Detention of UK's ambassador to Tehran (released an hour later)
Sat 2020-01-11
Iran fesses up, admits they shot down airliner
Fri 2020-01-10
Iran invites American investigators to take part in the probe into PS752 plane incident that killed 176 people on board
Thu 2020-01-09
U.S. Officials Confirm Iran Shot Down Ukrainian Airliner
Wed 2020-01-08
Iran informs the United Nations and #UNSC that they ''do not seek war and warn of any military adventures"
Tue 2020-01-07
Iraq Under Missile Attack From Iran
Mon 2020-01-06
3 Americans Dead, 6 Aircraft Destroyed Or Damaged, Including A Rare Spy Plane, In #Kenya Attack
Sun 2020-01-05
Iran Puts $80M Bounty on Trump's Head for Soleimani Hit
Sat 2020-01-04
6 More Iran-Backed Leaders Zapped, incl. Shibl al-Zaidi, commander of Kataib Imam Ali
Fri 2020-01-03
Lebanon Hizbullah: "It's war!"
Thu 2020-01-02
Qassim Soleimani, head of Iran's elite Quds force, zapped in Iraq
Wed 2020-01-01
Hashid Al Shaabi #PMF leader Abo Alaa Al Walae threatens to attack Embassies of #Saudi, #UAE, #Bahrain and others in #Baghdad.
Tue 2019-12-31
Crowd storms US Embassy compound in Baghdad
Mon 2019-12-30
Qais al-Khazali was a close associate of Qassem Suleimani - killed by USAF.


Better than the average link...



Rantburg was assembled from recycled algorithms in the United States of America. No trees were destroyed in the production of this weblog. We did hurt some, though. Sorry.
54.237.183.249