Africa North
Peter King calls for Susan Rice
Rep. Peter King called for the resignation Friday of U.S. Ambassador to the United Nations Susan Rice for initially saying that the deadly Sept. 11 assault on the U.S. Consulate in Benghazi, Libya, was spontaneous.

"I believe that this was such a failure of foreign policy messag[ing] and leadership, such a misstatement of facts as was known at the time … for her to go on all of those shows and in effect be our spokesman for the world and be misinforming the American people and our allies and countries around the world, to me, somebody has to pay the price for this," the chairman of the House Homeland Security Committee told CNN.
Posted by: Fred || 09/29/2012 13:31 || Comments || Link || E-Mail|| [6466 views] Top|| File under:
Obama Move to Give Egypt $450 Million in Aid Meets Resistance
The Obama administration notified Congress on Friday that it would provide Egypt's new government an emergency cash infusion of $450 million,


Because the Egyptians have been so very, very good to us lately...

but the aid immediately encountered resistance from a prominent lawmaker wary of foreign aid and Egypt's new course under the leadership of the Muslim Brotherhood.


And the fact that our embassy was attacked two weeks ago...

The aid is part of the $1 billion in assistance that the Obama administration has pledged to Egypt to bolster its transition to democracy
after the overthrow last year of the former president, Hosni Mubarak. Its fate, however, was clouded by concerns over the new government's policies and, more recently, the protests that damaged the American Embassy in Cairo.


We could have had more dead diplomats.

The United States Agency for International Development notified Congress of the cash infusion on Friday morning during the pre-election recess, promptly igniting a smoldering debate over foreign aid and the administration's handling of crises in the Islamic world.


Note how this was handled -- a notification during the recess. Feel the contempt Obama has for Congress and the rest of us...

An influential Republican lawmaker, Representative Kay Granger of Texas, immediately announced that she would use her position as chairwoman of the House appropriations subcommittee overseeing foreign aid to block the distribution of the money. She said the American relationship with Egypt "has never been under more scrutiny" than it is in the wake of the election of President Mohamed Morsi, a former leader of the Muslim Brotherhood.

"I am not convinced of the urgent need for this assistance and I cannot support it at this time," Ms. Granger said in a statement that her office issued even before the administration announced the package.


The need is urgent, according to Spengler, and growing more so. But if they want it from us, they need to work to deserve it, instead of obnoxiously demanding jizya.

Secretary of State Hillary Rodham Clinton, speaking at a meeting of the Group of 8 nations in New York, said on Friday that the world needed to do more to support the governments that have emerged from the Arab Spring uprisings, including those in Egypt, Libya and Tunisia.


Libya? Maybe, just maybe, if they track down the murderers of our ambassador. Egypt? Why bother, when the Muslim Brotherhood has made clear what they think of us.

"The recent riots and protests throughout the region have brought the challenge of transition into sharp relief," Mrs. Clinton said, without mentioning the assistance to Egypt specifically. "Extremists are clearly determined to hijack these wars and revolutions to further their agendas and ideology, so our partnership must empower those who would see their nations emerge as true democracies."

The debate comes as the issue of foreign aid in general made an unexpected appearance in the presidential campaign.

In a speech in New York on Tuesday, Mr. Obama's Republican challenger, Mitt Romney, called for revamping assistance to focus more on investments in the private sector than on direct aid -- a shift administration officials have said is under way.

While Mr. Romney did not address aid to Egypt directly, he cited Mr. Morsi's membership in the Muslim Brotherhood as one of the alarming developments in the Middle East, along with the war in Syria, Iran's pursuit of nuclear weapons and the killing of the American ambassador to Libya.

"A temporary aid package can jolt an economy," he said. "It can fund some projects. It can pay some bills. It can employ some people some of the time. But it can't sustain an economy -- not for long. It can't pull the whole cart, because at some point the money runs out."


We could apply that lesson at home...

The $1 billion in aid, announced by Mr. Obama in May 2011, was initially intended to relieve Egypt's debts to the United States, though negotiations stalled during the country's turbulent transition from military rule to the election of Mr. Morsi this summer.


In other words, they weren't ever going to get actual money, just fewer dunning phone calls from our collection agencies.

In recent weeks, negotiations over the assistance picked up pace, and the administration decided to provide $450 million instead, including $190 million immediately, because the country's economic crisis has become acute, with an estimated budget shortfall of $12 billion.


How many weeks of expenses would that mere US $190 million relieve?

The assistance outlined in letters to Congress on Friday would be contingent on Egypt's setting in motion economic and budgetary changes that the International Monetary Fund is now negotiating as part of a $4.8 billion loan.


It's gentler on national pride to call it a loan rather than charity, but it's not as though it can ever be paid back...

The administration has also thrown its support behind that loan, and officials said they hoped it would be completed before the end of the year. A $260 million infusion would come when the much larger loan is completed,


Someday that day will come...

according to officials familiar with the package. By law, all assistance to Egypt is contingent on the country's meeting certain requirements, including adherence to basic democratic values and the Camp David peace treaty with Israel.

The protests over an anti-Muslim video and the storming of the American Embassy in Cairo on Sept. 11 came even as senior White House and State Department officials led a large business delegation to promote economic assistance and trade in Egypt.

Mr. Morsi's slow response to the protests raised concerns in Washington, although administration officials later cited improved cooperation over the embassy's security.


Because Morsi wants the money...

"Nice planet ya got there. Be a shame if sumthin' happened to it."

The $1 billion in assistance has been cobbled together from funds already appropriated by Congress, but the administration is required to notify lawmakers of its intention to release any of the funds. Ms. Granger presumably can put a hold on that release and pursue legislation to reverse the appropriation.

Mrs. Clinton lobbied lawmakers last week during closed-door briefings that focused on the tumult across the region, including the attack at the American diplomatic mission in Libya that killed Ambassador J. Christopher Stevens and three other Americans.

In addition to the $1 billion in assistance, the administration is working with Egypt to provide $375 million in financing and loan guarantees for American financiers who invest in Egypt and a $60 million investment fund for Egyptian businesses.


There was a time that was not a bad idea -- some of that kind of thing happened in the 1980s. But the embassy attack in front of the visiting businessmen ensured that now will not be the time. Businesspeople do talk.

All of that comes on top of $1.3 billion in military aid that the United States provides Egypt each year.

A senior State Department official said that the administration would consult with members of Congress in the days ahead "to make the case that this budget support is firmly in U.S. interests in seeing peace, stability and democracy in Egypt and the wider neighborhood."
Posted by: Steve White || 09/29/2012 00:00 || Comments || Link || E-Mail|| [6462 views] Top|| File under:
Accused Mali criminals languish after Islamist amputations
[Daily Nation (Kenya)] Two gun-toting Islamists keep watch outside a hospital room in the desert city of Gao in northeast Mali. Inside, five young men languish on beds, recovering after they were each severed of a hand and a foot.

The patient-prisoners are among the latest accused criminals to have received hardline Islamic punishments since jihadi rebels and Tuaregs seized power in Mali's north following a coup in the capital Bamako.

A wan light filters into the room, illuminating the bandages wrapped around the men's stumps.

"I admit to having attacked a bus full of travellers," one of the men, Ardo, murmurs to AFP after a

news hound

gained access to the room.

"But that's not worth them cutting off a hand and a foot."


In some cases it is difficult to find pity.

AFP has changed the names of the amputees.

Last month, five men attacked a bus heading from Gao to the Nigerian border and robbed a large sum of money from passengers.

Five days later, Islamist security forces in Gao captured the alleged culprits, four Fulani men and a Tuareg. The captors imposed their interpretation of sharia law and ordered the amputations, which were carried out September 10.

"I was so afraid that I wanted to kill myself," says Yoro in the regional Fulani language, his words interpreted by a local resident.

"How could they just lop off my hand like that? Now my life is in hospital, it's sad for me," says Yoro who, like the other amputees, is aged about 18.

At least one of the punishments was meted out in public, with the accused's hand and foot severed with a knife.

'I felt absolutely nothing'

The men have no idea when they will be allowed to leave the hospital or what they will do once they are free.

A man on another bed says he felt "absolutely nothing" when the amputation occurred.

"They gave me tablets to take just before. I didn't feel a thing, I was drugged," says the young man, wrapped in a robe, without trousers, his leg stump exposed.

One of the group's younger members says: "I went with the others who carried out the theft but I wasn't armed. And I did not know they were going to chop off a hand and a foot."

A bottle of aspirin lies on his bedside table. Care here is rudimentary -- the mattresses have no sheets, and the room feels more like a cell than a hospital centre.

"It's over. I'll never work," one of the men says. Another says he'll have to spend his life in hiding.

Posted by: Fred || 09/29/2012 00:00 || Comments || Link || E-Mail|| [6472 views] Top|| File under: Ansar Dine
Libya attackers linked to Al-Qaeda: US
[Daily Nation (Kenya)]
The US intelligence community said Friday that a deadly assault on a US consulate in Libya was a planned attack linked to Al-Qaeda but it stressed that "many unanswered questions" remained.


There are always unanswered questions. The question is, are the important questions answered well enough to start doing something about it?

"It remains unclear if any group or person exercised overall command and control of the attack, and if

krazed killer

group leaders directed their members to participate," Shawn Turner,

front man

for the Office of the Director of National Intelligence, said in a statement.


We're not still clinging to the idea of a spontaneous uprising, are we?

"We do assess that some of those involved were linked to groups affiliated with, or sympathetic to Al-Qaeda."

President Barack Obama
They get bitter, they cling to guns or religion or antipathy to people who aren't like them...
's administration has offered varied explanations as to who may have been behind the September 11 attack on the American diplomatic mission in the eastern city of Benghazi, drawing criticism from Republican opponents weeks before a US presidential election.


Also from one or two professional journalists and a boatload of pajama-clad ones. Not to mention all sorts of people on Facebook. This thing is not what you might call controlled.

This week, both Defense Secretary Leon Panetta


...current SecDef, previously Director of the Central Intelligence Agency. Panetta served as President Bill Clinton's White House Chief of Staff from 1994 to 1997 and was a member of the United States House of Representatives from 1977 to 1993....


and the top US diplomat
Hillary Clinton
... sometimes described as For a good time at 3 a.m. call Hillary and at other times as Mrs. Bill, never as Another Jeremiah S. Black ...
called the assault a "terrorist attack," with the Pentagon chief also suggesting that it took days for the US government to conclude

Death Eaters

had launched an orchestrated assault.

"As we learned more about the attack, we revised our initial assessment to reflect new information indicating that it was a deliberate and organized terrorist attack carried out by

krazed killer

s," Turner explained.
Posted by: Fred || 09/29/2012 00:00 || Comments || Link || E-Mail|| [6459 views] Top|| File under: al-Qaeda
Christians Flee Egypt Town after Death Threats
[An Nahar] Several Christian families have fled their homes in Egypt's Sinai peninsula after receiving death threats from suspected Islamist

bad turban

s, officials and residents told AFP on Friday.

Last week, fliers began circulating in the town of Rafah on the

Gazoo

Strip border demanding that its tiny Coptic population move out, residents said.

Officials at the local church informed the authorities of the threats, but no action was taken, they added.

Days later, a shop belonging to one of the families was fired on with automatic rifles, witnesses said.

The events prompted the families to leave Rafah but there were conflicting accounts over whether they had done so voluntarily or been evicted.

"The families have left Rafah and gone to al-Arish," one official said on condition of anonymity.

Another official denied that any Coptic families had left at all.

Representatives of the families, many of whom hold government jobs as well private businesses, sat down with the governor of North Sinai earlier this week and asked to be transferred to the nearby town of al-Arish, the official said.

The events come amid heightened sectarian tensions in the country, particularly in the lawless Sinai peninsula where the armed forces launched an unprecedented campaign in August to root out Islamic

bad turban

s.

Father Mikhail Antoine of al-Arish church told AFP "the families moved voluntarily because they feared for their lives after the threats."

He said the Coptic population of North Sinai numbered 5,000 to 6,000, adding that around seven Coptic families had been living in Rafah before the move.

Copts have been nervous since Islamists came to power following an uprising that toppled Hosni Mubarak


...The former President-for-Life of Egypt, dumped by popular demand in early 2011...


last year.

They have also been fearing the backlash from an anti-Islam film apparently produced by a Copt in the United States that sparked violent protests worldwide, and that they believe will lead to further persecution at home.

Egypt's Christians, who make up six to 10 percent of the country's population of 82 million, have regularly complained of discrimination and marginalization. They have also been the target of numerous sectarian attacks.

Posted by: Fred || 09/29/2012 00:00 || Comments || Link || E-Mail|| [6462 views] Top|| File under: Arab Spring
Muslim Community In 'Denial' About Grooming Rings, Says Jack Straw
Members of the British Asian community are in "denial" about the issue of men of Pak origin grooming white girls for sex, the former Home Secretary Jack Straw has claimed.

He said that the scandal, exposed by the trial of nine Asian men placed in long-term storage
Maw! They're comin' to get me, Maw!
for grooming and sexual abuse of white girls in Rochdale, raised a problem which had to be "faced and addressed" within some communities in northern cities.

He was speaking after a damning report into the handling of abuse allegations in Rochdale by social workers, police and the Crown Prosecution Service which highlighted a catalogue of failing and "missed opportunities".

The study, by the Rochdale Borough Safeguarding Children's Board, found that social workers repeatedly failed to take action in response to complaints from under-age girls who had fallen into the grip of a paedophile ring.

Rather than being treated as victims, they were viewed as "problematic" and "wilfull" and thought to be "making their own choices".

Yesterday lawyers for several of the victims disclosed that they are planning to bring legal action against social services for the failure to protect them.

Another lawyer disclosed that he is preparing a case involving alleged abuse of one girl in seven separate cities stretching across the North West of England but also as far away as Wolverhampton.

The alleged abuse follows a similar pattern: involving grooming rings dominated by men from Pak backgrounds, who are often taxi drivers, picking up girls and taking them to flats for sex with several men.

Mr Straw, whose Blackburn and Darwen constituency in Lancashire has a large Asian population, has angered some sections of the

Mohammedan

community in the past by calling for women to remove veils which cover their faces.

Last year he also warned that white girls are sometimes treated as "easy meat" for some young Asian men who are "fizzing and popping with testosterone" but had no "outlet" within their own community.

Speaking after the publication of the report yesterday, he dismissed claims that the problems uncovered by the Rochdale report affected all communities.

"There is an issue of ethnicity here which can't be ignored," he told BBC Radio 4.

"It is true to say ... that overall if you go into the sex offenders wings of prisons there are proportionally more white offenders than Asian offenders or black and we have got to deal with that separately.

"But it is also correct that in terms of group grooming there is an ethnic dimension which typically is of Asian men on white girls.

"And that is an issue which has to be faced and addressed within the Asian community about what's going on there.
Posted by: trailing wife || 09/29/2012 00:00 || Comments || Link || E-Mail|| [6472 views] Top|| File under:
Fifth Column
Matt Damon's Anti-Fracking Movie Financed by United Arab Emirates
The creators of Promised Land have gone to absurd lengths to vilify oil and gas companies, as Scribe's Michael Sandoval noted Wednesday. Since recent events have demonstrated the relative environmental soundness of hydraulic fracturing -- a technique for extracting oil and gas from shale formations -- Promised Land's script has been altered to make doom-saying environmentalists the tools of oil companies attempting to discredit legitimate "fracking" concerns.

While left-leaning Hollywood often targets supposed environmental evildoers, Promised Land was also produced "in association with" Image Media Abu Dhabi, a subsidiary of Abu Dhabi Media, according to the preview's list of credits. A spokesperson with DDA Public Relations, which runs PR for Participant Media, the company that developed the film fund backing Promised Land, confirmed that AD Media is a financier. The company is wholly owned by the government of the UAE.
Posted by: trailing wife || 09/29/2012 00:00 || Comments || Link || E-Mail|| [6478 views] Top|| File under:
Great White North
Guantanamo Bay inmate Omar Khadr leaves for Canada
The last Western detainee at Guantanamo Bay prison has returned to his native Canada, reports say.

Omar Khadr had been held at the US base in Cuba since 2002, after being detained in Afghanistan aged 15.

A military plane carrying Khadr to Canada left at 08:30 GMT, according to Canadian television.

He will serve the rest of his eight-year jail term in Canada. He pleaded guilty to killing a US soldier in Afghanistan.

He was sentenced to 40 years in prison by a US military tribunal at Guantanamo Bay in 2010 on war crimes charges that also included conspiring to commit terrorist acts.

But as part of his plea deal, his sentence was limited to eight years.

Under the deal, he became eligible to return to Canada last October.

The majority of Canadians supported the campaign to repatriate Khadr, now 26.


And may they have much joy of him, now that he is theirs.
Posted by: tipper || 09/29/2012 10:00 || Comments || Link || E-Mail|| [6476 views] Top|| File under:
Home Front: WoT
UNIVISION unearths more F&F tragedy - TV special to air Sun at 7 pm
Spanish-language television network Univision plans to air a television special that it said reveals more violence than previously known, as well as the stories of how many more Operation Fast and Furious victims were killed, the network announced in a Friday release.

"The consequences of the controversial 'Fast and Furious' undercover operation put in place by the U.S. Bureau of Alcohol, Tobacco, Firearms and Explosives (ATF) in 2009 have been deadlier than what has been made public to date," the network said. ...

Among other groups of Fast and Furious victim stories Univision says it will tell in the special to air Sunday evening at 7 p.m., is one about how "16 young people attending a party in a residential area of Ciudad Juárez in January of 2010″ were

bumped off

with weapons the

B.O. regime

gave to

narco mob

criminals through Fast and Furious.
Posted by: Besoeker || 09/29/2012 13:28 || Comments || Link || E-Mail|| [6458 views] Top|| File under:
Alleged Anti-Muslim Filmmaker Ordered Jailed
Moved to Home Front WoT and upgraded to WoT background. This is an intolerable attack on free speech, and a desperate attempt by the Obama administration to divert attention from the terrorist attack that murdered our ambassador in Benghazi. Any other president would have been ruined by this already.

There are intelligent folks who point out that Mr. Nakoula may indeed be guilty of a violation of his probation, or even more. Yes, he might -- but the Obama administration used that for what will be seen by many as a pretext to silence speech. Good prosecutors and court officers now will be seen as agents of suppression, and not as impartial enforcers of the law. Thus the current administration continues to corrupt everything it touches.

Obama must go.

[An Nahar]
The alleged filmmaker behind the video that sparked protests across

Moslem

countries was jugged
Don't shoot, coppers! I'm comin' out!
and tossed in the calaboose
You have the right to remain silent...
without bond Thursday, as a U.S. judge said she feared he would try to flee.

Nakoula Basseley Nakoula, the alleged director/producer of "Innocence of

Moslem

s," appeared in court in Los Angeles after being jugged
Don't shoot, coppers! I'm comin' out!
for breaching the terms of his probation for a 2010 banking fraud conviction.

Prosecutor Robert Dugdale said the 55-year-old had allegedly made eight breaches, including making false statements to probation officers and using at least three different names.


Judge Suzanne Segal ruled that Nakoula, who has been hiding since protests erupted over his film, be tossed in the calaboose
You have the right to remain silent...
without bond, saying he was a flight risk and a danger to the community.

"The court has a lack of trust in this defendant," she said.

Concerns have been raised for Nakoula's safety due to the widespread anger his alleged video has provoked among

Moslem

s, and his hastily-arranged court appearance was held under tight security in downtown LA.

The hearing was closed to the public, but journalists and anyone else interested was allowed to follow proceedings via videoconference from a separate building.

Nakoula -- allegedly the real identity behind the pseudonym Sam Bacile, listed as the director of "Innocence of

Moslem

s" -- was briefly taken into custody earlier this month for questioning by his probation officer.


He was traced to a home address in Cerritos, south of Los Angeles, after international protests erupted against the 14-minute trailer video posted online.

The film depicting the Prophet Mohammed as a thuggish deviant offended many

Moslem

s, and sparked a wave of anti-American protests that have cost several lives and saw mobs set U.S. missions, schools and businesses ablaze.

In February 2009, a federal indictment accused Nakoula and others of fraudulently obtaining the identities and Social Security numbers of customers at several Wells Fargo branches in

Caliphornia

and withdrawing $860 from them.


Nakoula's court appearance came a day after an actress involved in the video, Cindy Lee Garcia, filed a second lawsuit seeking to force YouTube and Google


...contributed $814,540 to the 2008 Obama campaign...


to pull the video trailer.

Garcia filed legal action in Los Angeles Superior Court last week, but a judge rejected it -- and on Wednesday, she filed a new suit alleging breach of copyright in federal court in Santa Clarita,

Caliphornia

.

The actress says she had believed to have signed up for a film called "Desert Warrior" set 2,000 years ago, and only realized her lines had been over-dubbed when the row with

Moslem

protests erupted this month.

In her initial lawsuit, Garcia alleged she has suffered severe emotional distress, financial setbacks and the "destruction of her career and reputation."

But Los Angeles Superior Court Judge Luis Lavin denied her request for a restraining order to prevent YouTube, a subsidiary of Google, from continuing to show the film clips.

The English version of the trailer, which has been withdrawn from YouTube in a number of countries, includes blatantly overdubbed parts of dialogue, and Mohammed's name seems to have been added in post-production.

Garcia said she only saw four pages of script for the two days she spent on set, and had no idea about the movie's religious content. "No one spoke of the

Moslem

faith, no one spoke of Mohammed. Nor would I do that," she said.

Posted by: Fred || 09/29/2012 00:00 || Comments || Link || E-Mail|| [6465 views] Top|| File under:
India-Pakistan
Collective efforts needed to counter terrorism: CJ

Didja ever notice that these guys actually look evil?

[Dawn] Chief Justice of Pakistain Iftikhar Muhammad Chaudhry on Friday said the terrorism was a global issue and collective efforts should be in place to eradicate this menace from the society.

Addressing the inaugural session of the three-day international seminar on combating terrorism through law, the chief justice observed that the waves of terrorism were not only restricted to any particular area, adding that the law and order situation in one part of the world adversely affect the other parts.

He further said that the terrorism was a continuous threat to the persons and property of the people had neither any universally accepted definition nor was there any consensus between the academics, the international legal experts and the jurists in this regard. However,


women are made to be loved, not understood...


it is very clear that the element of terror and fear is built-in any form of definition, he said adding the

cut-throats

had no religion, cast or creed.

The chief justice mentioned that with the advancement of technology

cut-throats

had also transformed their acts into ethnic-terrorism, sectarian-terrorism, bio-terrorism, eco-terrorism, narco-terrorism, etc.

He observed the world had combated with the acts of terror both at national as well as international level. We must seek guidance from the experiences of others.

Chaudhry said the average number of people killed and

maimed

in terrorism acts had increased eight times in the country. He said instances of terrorism were the result of peak of intolerance, lawlessness, local aid, financial aid, etc. It was prerogative of the states to make the laws for combating terrorism.

He observed that the state was bound to provide inexpensive, speedy justice to the people as per Article 37(d) of the constitution.

He cautioned that if principles of the criminal law were not followed then the consequences would also be evident. He viewed the people living in PATA and FATA should be given importance; their problems both at provincial and federal level should be addressed. They should equally be obliged to take part in the mainstream so that no sense of deprivation should flourish in their minds, he added.

He said that indeed the courts had to provide justice to the accused according to the law of the land, adding that the role of the investigating agencies in this regard is of crucial important.

The chief justice further said that the Supreme Court had time and again observed in its judgments that the role of law enforcement agencies was very important and they had to work with full honesty.

He said the black sheep in any agency were not only fatal for that institution for also for the whole community. It is proven fact that the political influences and other pressures destroy working of the investigating agencies.

Justice Chaudhry was presented Life Time Achievements Award by the Sindh High Court Bar Association.

The CJ dedicated the award to the legal fraternity, whole nation, civil society,

deaders

of May 12 and April 09, youngsters and media of the country.

Posted by: Fred || 09/29/2012 00:00 || Comments || Link || E-Mail|| [6475 views] Top|| File under: Govt of Pakistan
Imran Khan endorses Sardar Mengal's six points
[Dawn] Chairman Pakistain Tehrik-e-Insaf
...a political party in Pakistan. PTI was founded by former Pakistani cricket captain and philanthropist Imran Khan. The party's slogan is Justice, Humanity and Self Esteem, each of which is open to widely divergent interpretations....
Imran Khan

... aka Taliban Khan, who ain't the brightest knife in the national drawer...
on Friday endorsed the six points raised by Sardar Akhtar Mengal in the Supreme Court of Pakistain.

Khan said that the situation in Balochistan



...the Pak province bordering Kandahar and Uruzgun provinces in Afghanistan and Sistan Baluchistan in Iran. Its native Baloch propulation is being displaced by Pashtuns and Punjabis and they aren't happy about it...


deteriorated tremendously after 2008 because of a non- representative government installed despite the boycott by the real political stake holders and the resulting assembly is full of corrupt politicians who are only interested in pocketing millions of rupees each year.

Military operations against our own people whether covert or overt, were not a solution but a destructive process in itself.

The PTI chairman said hat his party has always been against those operations. The damage done historically is huge but if efforts are made they can still be repaired.

He added that the issue of 'missing' persons and 'death squads' where people are picked up was alarming for a population that already has the lowest socio-economic indicators as compared to all other provinces.

Those involved in the forced disappearances should be brought to book including those who were involved in the murder of Sardar Akbar Bugti.

Khan said that we strongly believe that all political parties should be allowed to function freely to prepare the stage for a representative assembly.

It can then concentrate on emergency measures to redress the grievances of the people of Balochistan.

Posted by: Fred || 09/29/2012 00:00 || Comments || Link || E-Mail|| [6467 views] Top|| File under: Govt of Pakistan
OIC accepts resolution tabled by Pakistan
[Dawn]
The Organization of the Islamic Cooperation has accepted a resolution tabled by Pakistain that strongly deplores the recent blasphemous film that denigrates the Prophet Muhammad (

(PTUI!)

), calling it a violation of freedom of expression, DawnNews reported.

APP adds: "The international community needs to stand together to decry proponents of hatred working under the garb of freedom of expression," Foreign Minister Hina Rabbani Khar told the ministerial level meeting of member states of the Organization of the Islamic Cooperation (OIC) while tabling the draft of the declaration.

"We must promote universal respect for all religions. Religion should be used as a bridge, bringing nations together and not as a wall keeping nations apart," she said in her address to the meeting, held on the sidelines of the 67th session of the UN General Assembly.

Khar called for the adoption of the declaration by consensus. Conference officials said that OIC foreign ministers will take action on Friday evening.

The declaration called the release of the film 'Innocence of

Mohammedan

s', which triggered violent riots in the

Mohammedan

world, "despicable".

"Such Islamophobic acts "stand in the way of religion and relief," the deceleration added.

It calls on all governments to take appropriate measures, including legislation, against acts that lead to incitement of hatred, discrimination and violence against people based on their religion.

The declaration underscores the importance of dialogue, understanding and cooperation among religions, cultures and civilisations for peace and harmony in the world.

It welcomed efforts made by the media to promote inter-religious and intercultural dialogue and encourages them to disseminate the true image of religions and faiths focusing on their basic tenants of peace and tolerance.

Expressing Pakistain's outrage over the film, Khar said, "We urge all member states to take all measures including implementation of necessary policies and legislation against these acts in line with their obligations under international human rights


...which are often intentionally defined so widely as to be meaningless...


law."

Posted by: Fred || 09/29/2012 00:00 || Comments || Link || E-Mail|| [6466 views] Top|| File under: Govt of Pakistan
Israel-Palestine-Jordan
Gaza Tunnel-Traders Say Network At 10 Percent Capacity
GAZA CITY (Ma'an) -- Just 10 percent of the tunnels under

Gazoo

's border with Sinai are still in operation, after Egypt moved to close the underground network in recent weeks, tunnel owners said Friday.

The tunnel trade, which operates with oversight from the

Hamas, always the voice of sweet reason,

government in

Gazoo

, is now placed under strict regulations, they told Ma'an.

Both Egyptian and Paleostinian authorities are insisting on clear identification of people using the tunnels for passage, as well as regulating the quality of goods passing through, one owner, who gave his name as Mahmoud, told Ma'an.

The operation of the tunnels depends on the security situation in

Gazoo

and Egypt's Sinai, he added.

When security conditions permit, fuel and construction materials are allowed to freely pass into

Gazoo

, Mahmoud said.

Last week,

Gazoo

's ministry of national economy said monthly imports of basic foodstuffs had fallen 31 percent and construction materials had declined by 45 percent since the tunnel closures.

Meanwhile,


...back at the alley, Slats Chumbaloni was staring into a hole that was just .45 inch in diameter and was less than three feet from his face ...


a security official in the

Gazoo

strip told Ma'an that tunnels were operating again, after being closed for two hours early Friday amid

festivities

between Islamic fascisti and security officers in Sinai.

Eyewitness told Ma'an that Egyptian bulldozers remained on the Egyptian borders with the

Gazoo

strip, and were continuing work to destroy the tunnels.

The

Gazoo

Strip is under an Israeli land and sea blockade, and its sole border crossing not controlled by Israel, Egypt's Rafah terminal, is not equipped for the passage of goods.

To circumvent the blockade, a vast underground tunnel network into Egypt was established, with the oversight of the Hamas-run government.

After years of turning a blind eye, Egypt started closing the tunnels after the Aug. 5 attack in Sinai when

gunnies

killed 16 Egyptian soldiers. Egypt suspects the tunnels were used by some of the

bad boy

s, while Hamas says no-one from

Gazoo

was involved in the attack.
Posted by: trailing wife || 09/29/2012 00:00 || Comments || Link || E-Mail|| [6465 views] Top|| File under: Hamas
U.S. Lost Track of Some Syrian Chemical Weapons
Feel the competence throughout the government...

The U.S. has lost track of some of Syria's chemical weapons, Defense Secretary Leon Panetta said Friday, and does not know if any potentially lethal chemicals have fallen into the hands of Syrian rebels or Iranian forces inside the country.

"There has been intelligence that there have been some moves that have taken place. Where exactly that's taken place, we don't know." Panetta said, in a Pentagon press briefing.

Panetta said that the "main sites" in Syria storing chemical weapons with which the Pentagon is most concerned remain secured by the Syrian military. But there is "some intelligence" that "limited" movements of weapons from other sites have occurred, he said, "for the Syrians to better secure what they – the chemicals."

Panetta's statement follows reporting that Syrian rebels claim to have taken control of a military base that contains chemical weapons.

"But with regards to the movement of some of this and whether or not they've been able to locate some of it," he said of U.S. intelligence, "we just don't know."

Following the briefing, Pentagon officials sought to clarify the extent of their grasp on the status of Syria's stockpiles. "We've never had perfect visibility into the Syrian chemical weapons stockpile, but we have excellent information that accounts for most of it," said a senior defense offiical, speaking on background. "We've seen it move, and we've been able to make an assessment as to why it's been moved. This is a highly distributed network of chemical weapons sites, and we have a good grasp of what's going on inside that network."

Syria's chemical weapons are top concern for the U.S. and for regional allies worried that they could let be stolen by rebels or terrorists organizations, or given to Iran for safekeeping. Another fear is that President Bashar al-Assad also could use them against neighboring countries, including Israel, to defense against potential outside military intervention by NATO, the U.S., or other powers. Panetta's comments come as rebels say they've begun a major battle for Aleppo "on all fronts."

"I don't have any specific information about the opposition and whether or not they've obtained some of this, or how much they've obtained and just exactly what has taken place," Panetta said.

"As to the movement of some of these materials and whether or not they've been exposed to possession by the opposition or others," he added, "that's something I really don't have any firm information to confirm that that's taken place."
Posted by: Steve White || 09/29/2012 00:00 || Comments || Link || E-Mail|| [6467 views] Top|| File under:
Iran Demands U.N. Action against Killers of Nuclear Scientists
[An Nahar] Iran's foreign minister on Friday demanded that the U.N. Security Council act against the countries that killed Iranian nuclear scientists and launched cyber-attacks against its atomic research.

Without naming Israel or the United States, which Iran has accused over the killings of four scientists, Foreign Minister Ali Akbar Salehi said Iran had been a victim of "nuclear terrorism."

Salehi said the Security Council, which has passed four rounds of sanctions against Iran's uranium enrichment, should stop using nuclear weapons fears "as a pretext to act as a legislative body."

The council should "utilize its authority to act against those states undertaking cyber-attacks and sabotage in the peaceful nuclear facilities and kill nuclear scientists of other countries," Salehi told a U.N. General Assembly meeting on nuclear terrorism.

The United States has denied involvement in the killings of four Iranian scientists since 2010. Israel has refused to comment on the killings.

According to U.S. media, the United States and Israel were behind the Stuxnet computer virus which temporarily crippled Iran's uranium enrichment at its Natanz plant.

Salehi's comments came one day after Israel's Prime Minister Benjamin Netanyahu called on the international community to set a "clear red line" against Iran acquiring a nuclear bomb. Salehi reaffirmed Iran's denials that it seeks an atomic weapon.

Posted by: Fred || 09/29/2012 00:00 || Comments || Link || E-Mail|| [6462 views] Top|| File under: Govt of Iran
Who's in the News
35
[untagged]
7
Govt of Pakistan
5
Arab Spring
2
al-Shabaab
1
Govt of Iran
1
Govt of Syria
1
Hamas
1
Lashkar-e-Islami
1
Muslim Brotherhood
1
al-Qaeda
1
al-Qaeda in Iraq
1
Ansar Dine
Bookmark
E-Mail Me
The Classics
The O Club
Rantburg Store
The Bloids
The Never-ending Story
Thugburg
Gulf War I
The Way We Were
Bio
Merry-Go-Blog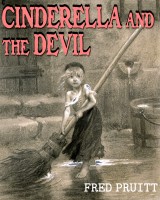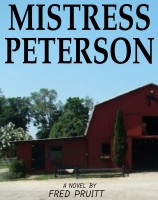 On Sale now!


A multi-volume chronology and reference guide set detailing three years of the Mexican Drug War between 2010 and 2012.

Rantburg.com and borderlandbeat.com correspondent and author Chris Covert presents his first non-fiction work detailing the drug and gang related violence in Mexico.

Chris gives us Mexican press dispatches of drug and gang war violence over three years, presented in a multi volume set intended to chronicle the death, violence and mayhem which has dominated Mexico for six years.
Click here for more information


Meet the Mods
In no particular order...


Steve White
Seafarious
Pappy
lotp
Scooter McGruder
john frum
tu3031
badanov
sherry
ryuge
GolfBravoUSMC
Bright Pebbles
trailing wife
Gloria
Fred
Besoeker
Glenmore
Frank G
3dc
Skidmark
Alaska Paul



Better than the average link...



Rantburg was assembled from recycled algorithms in the United States of America. No trees were destroyed in the production of this weblog. We did hurt some, though. Sorry.
44.192.54.67

Help keep the Burg running! Paypal: