Afghanistan
Dead men tell no secrets - New York Times
In which the Times comes out against the policy of dronezapping, But they were (and are) also against holding Qaeda prisoners at places like Guantanamo and Bagram, preferring instead the "moral high ground" that would come with "bringing them to justice." This process isn't defined, and any actual definition in practice would, naturally, be subject to condemnation by the Times and similar institutions, whose moral ground is so rarified that they would never be quite satisfied with anything...




So we gotta let 'em all go then. And apologize to them. And give them free phones. It's the only option left...


THOSE who naïvely believed that the late Osama bin Laden


... who is no longer with us, and won't be again...


's death and America's forthcoming departure from Afghanistan would usher in a new era free of threats from Al Qaeda have been proved wrong.
After Ambassador J. Christopher Stevens was killed on Sept. 11 in Benghazi, Libya, Al Qaeda in the Islamic Maghreb issued a statement praising the murder and calling for further attacks against American diplomats in the region. Al Qaeda in the Arabian Peninsula made similar calls for violence.

Then, last week, new evidence emerged suggesting that the attack had been planned by Al Qaeda -- and was linked to Sufian bin Qumu, a Libyan who had been placed in long-term storage
Into the paddy wagon wit' yez!
at the American prison camp at Guantanamo Bay, Cuba. In 2007, Mr. Qumu was transferred to Libyan custody and held in a Libyan prison; he was later freed by the Qadaffy government and rejoined terrorist groups.

The ongoing fight against Al Qaeda is not limited to Afghanistan and Pakistain; Qaeda affiliates and supporters operate actively in North Africa Yemen, and beyond. And if Mr. Qumu was indeed involved with the mission attack, it raises serious questions about what other countries do with captured

faceless myrmidons

who remain a threat. It also reminds us that America's ability to effectively hold and interrogate those it captures in this fight is crucial.

At the moment, the United States has nowhere to hold and interrogate newly captured terrorists. America just handed over control of its detention facility at Bagram Air Base in Afghanistan, a significant step toward transferring security operations to Afghans. And while Guantanamo Bay remains home to nearly 170 men that the United States believes are still a threat, no captured terrorist has been transferred there since August 2008. Yet in the past four years, drone strikes and Arclight airstrikes targeting Al Qaeda affiliates in Pakistain, Yemen and Somalia have increased dramatically.

Since 2010, there have been about 2,000 such strikes in Pakistain alone, with hundreds more in Yemen and North Africa. Meanwhile,


...back at the comedy club, Boogie was cracking himself up, but nobody else seemed to be getting the non-stop jokes...


only one alleged terrorist outside of Afghanistan -- a Somali named Ahmed Abdulkadir Warsame -- was captured, held and interrogated. He was later flown to New York to stand trial.

It's true that drone strikes and other tactics that aim to kill, rather than capture,

faceless myrmidons

are an effective tool for combating serious threats. They increase America's ability to quickly attack targets in remote regions where American troops cannot easily operate. Such strikes allow the United States to respond quickly to time-sensitive intelligence about a known terrorist's location or plans. They avoid the political risks and the costs, in money and lives, of supporting a large-scale military operation on foreign soil. And they help the White House avoid controversial issues of long-term detention and interrogation, which remain a political liability at home and abroad.

But this one-sided approach -- always opting to kill instead of capture -- is a major weakness of America's current approach to counterterrorism. It deprives us of significant amounts of intelligence about what Al Qaeda is thinking and planning, and information that could help find other senior terrorists. After all, it was intelligence from a detainee that helped American forces track down Bin Laden.

America's heavy reliance on drones also creates more sympathy for Al Qaeda in some countries and, ultimately, may radicalize more people and encourage them to join forces with

faceless myrmidons

-- creating more enemies for America, not fewer. One young Yemeni told me this summer that he and his friends "are like mobiles with two SIM cards," his way of saying that American drone attacks make them shift allegiances, just as they easily switch their cellphone service providers and they become sympathetic with local Al Qaeda groups.

The fact that the United States now has nowhere to hold a terrorist -- and no policy to deal with him once captured -- means that a dangerous suspect might very well be let go. At present, there is no standard course of action approved by the president and relevant government agencies for what to do in the days and months following capture.

This situation creates disturbing incentives for troops on the battlefield. It encourages soldiers and policy makers in Washington to opt for the "five-cent solution" -- a bullet. Rather than shooting people, we should be exercising due process, and bringing transnational

faceless myrmidons

to justice. That's an approach that would help America maintain the moral high ground in the ongoing fight against Al Qaeda.

The United States has had numerous counterterrorism successes in the past few years, but this month's events prove that we are still fighting a serious battle against

faceless myrmidons

in North Africa, Yemen, Pakistain and elsewhere. It is a battle that requires multiple weapons -- not just Arclight airstrikes and drone attacks -- and one that requires detention facilities where transnational

faceless myrmidons

can be safely held after they are captured.


Posted by: Besoeker || 09/29/2012 00:00 || Comments || Link || E-Mail|| [6477 views] Top|| File under:
Pres. Morsi Frees Monster in Brutal Luxor Massacre
President Morsi, the

Moslem Brüderbund

's Monster-in-Charge of Egypt, has announced the pardon of Mostafa Hamza, a leader of The Islamic Group.


Al-Jamaa Al-Islamiya leader Mostafa Hamza, enjugged
Please don't kill me!
for terrorist activity and attempt on Hosni Mubarak


...The former President-for-Life of Egypt, dumped by popular demand in early 2011...


's life, released Tuesday by President Morsi's pardon. Hamza, a leading member of Islamic organization Al-Jamaa Al-Islamiya, was extradited to Egypt from Iran in 2004. He was enjugged
Please don't kill me!
following terrorism-related charges that included being a member of Al-Qaeda in Afghanistan.

Forget Mubarak, Hamza was responsible for a lot of atrocities, but his ugliest hour may have been the Luxor Massacre.


I knew about the Luxor Massacre, but not the extremely ugly details, which are definitely not suitable for a family site, but can be read at the link.

After the September 11, 2012 attacks, Morsi pardoned one of the worst monsters in the ranks of Egyptian Salafists


...Salafists are ostentatiously devout Moslems who figure the ostentation of their piety gives them the right to tell others how to do it and to kill those who don't listen to them...


, the man who ordered this atrocity. This is not an accident, this is a message. It is a statement from the

Moslem Brüderbund

that Obama has put in charge of Egypt. "I am with you."

This article starring:
Mostafa Hamza
Posted by: trailing wife || 09/29/2012 00:00 || Comments || Link || E-Mail|| [6459 views] Top|| File under: Muslim Brotherhood
Economy
Al Gore bails from green-energy investment
But climate-change prophet's company still touts profits of 'alternative' market

If you are thinking about green energy for your portfolio, Al Gore has a few words of advice: "Don't do it."

"Of course he does not say that in public," says Bill Gunderson, president of Gunderson Capital Management. "Gore's company still talks about how alternative energy is a good investment. How companies are adopting it, governments are subsidizing it and people are using it."


But SEC filings from Gore's company, Generation Investment, tell a different story, says Gunderson, who hosts a nationally syndicated financial talk radio program and writes for MarketWatch and TheStreet.com.

"Generation Investment says it is all about climate change, but it is just a typical investment fund with typical stocks," Gunderson said.

"It has Amazon, Colgate Palmolive, eBay, Nielsen, Qualcomm, Strayer University and a smattering of stocks from biotech and health care. Not one company that makes solar panels, or windmills or biogas or electric cars. Catheters and commercial real estate, yes. Solar panels, no."

Which is good, because the so-called clean tech sector has been a terrible investment for at least two years, Gunderson said.

First Solar, America's largest maker of solar panels, was one of the few pure climate-change stocks Generation Investment had in its portfolio. And it was a disaster.

In the summer of 2010, Generation Investment bought about 440,000 shares of First Solar, worth almost $65 million

Gore bought near the peak.

As the price of First Solar plunged from $141 in 2010 to $30 in the first quarter of 2012, Gore's company kept throwing good money after bad, buying more and more stock until its investment in early 2012 totaled about 1.12 million shares worth about $28 million dollars.

Generation Investment sold it soon after, SEC records show.

Generation Investment also has private investments and investments in other alternative energy companies that it is not required to disclose to the SEC.

Among the companies listed in the "private and confidential client update" from Generation Investment are SMA Solar, the largest solar company in Germany. Its value has gone down 57 percent over the last year.

In China, Generation Investment said it had an investment in the world's largest solar panel manufacturer, SunTech. The stock has gone down 82 percent over the last year.

Also in the portfolio are EcoSynthetix, Landi Renzo and Meyer Burger, which have lost 60 percent, 25 percent and 49.6 percent respectively over the last year

In Gunderson's newsletter and on his radio shows, he told his listeners and clients to "sell everything under the sun" and he was shorting First Solar at $121 in May 2011. Gunderson repeated this to the Toronto Globe in December 2011.

"I don't blame Gore for getting out of alternative energy," Gunderson said, "even if he did it too late in the case of First Solar.

"But when is he going to tell people that alternative energy is a lousy investment?"

One of Generation Investment's larger clients is the New York public employees pension fund. It has received $30 million in fees since 2009, said the New York Post. Gore also invests for the California teachers public employee union pension fund.

Neither Gore, Generation Investment or the New York public employees pension fund would discuss the details of their purchases.

"Everyone in alternative energy knows their goose is cooked because subsidies are going down, and so is the price of oil and natural gas if we are allowed to drill for it here," Gunderson said. '"But if you want to have energy in your portfolio, there are plenty of American stocks producing traditional energy that are doing just fine."
Posted by: Au Auric || 09/29/2012 00:00 || Comments || Link || E-Mail|| [6458 views] Top|| File under:
Home Front: WoT
Early American Awareness of Islamic Terrorism
John Wesley, the founder of the Methodist church (1703-1791) preferred clarity over ambiguity when describing Islam: "Ever since the religion of Islam appeared in the world, the espousers of it… have been as wolves and tigers to all other nations, rending and tearing all that fell into their merciless paws…. Such was, and is at this day, the rage, the fury, the revenge, of these destroyers of human kind".

Thomas Jefferson studied the Koran, to become more knowledgeable about a chief enemy – the Moslem Barbary pirates, who plundered American ships, enslaving Americans, demanding protection money and ransom for their release. During 1784-1789, while Jefferson (the 3rd US President) was ambassador to France and John Adams (the 2nd US President) was ambassador to England, they met with the Barbary Ambassador to London, in an attempt to stop the anti-US piracy. Ambassador Sidi Haji Abdrahaman told them: "[Piracy] was founded on the laws of the Prophet, as it was written in the Koran; that all nations which had not acknowledged [Islam's] authority were sinners; that it was [the Moslem's] right and duty to make war upon them and enslave them as prisoners, and that every Muslim slain in battle was sure to go to Paradise."

John Quincy Adams, sixth US President (1825-1829), wrote after his presidency and before his election to Congress in 1830: "The precept of the Koran is perpetual war against all who deny that Mahomet is the prophet of God. The vanquished may purchase their lives, by the payment of tribute; the victorious may be appeased by a false and delusive promise of peace; and the faithful follower of the prophet, may submit to the imperious necessities of defeat: but the command to propagate the Moslem creed by the sword is always obligatory, when it can be made effective. [Mohamet] declared undistinguishing and exterminating war, as a part of his religion, against all the rest of mankind…. Between [Christianity and Islam], thus contrasted in their characters, a war of twelve hundred years has already raged. The war is yet flagrant…." (Blunt, 29:274).
Posted by: tipper || 09/29/2012 02:26 || Comments || Link || E-Mail|| [6463 views] Top|| File under:
India-Pakistan
A ludicrous suggestion
[Dawn] WITH the Organisation of the Islamic Conference already there, the call for a '

Mohammedan

United Nations


...Parkinson's Law on an international scale...


' makes no sense. On Wednesday, a resolution passed by a gathering of religious parties in Islamabad asked the rulers of the Islamic world to set up a

Mohammedan

UN and establish a unified economic and defence system. The meeting was called by Jamaat-ud-Dawa


...the front organization of Lashkar-e-Taiba...


chief Hafiz Muhammad Saeed



...who would be wearing a canvas jacket with very long sleeves anyplace but Pakistain...


, whose activities remain on the government's watch list. Invitations were extended to virtually all political parties,


...On old fashioned, creme coloured, heavy pasteboard, hand written in the social secretary's best calligraphy rather than printed or engraved...

most of which apparently thought it better to distance themselves from the controversial outfit and thus did not participate.
On the other hand, the meeting brought together some of the country's leading religious figures -- including those who, unlike the JuD leader, do believe in electoral politics -- to draw up a strategy for a unified

Mohammedan

response to an anti-Islam film that has caused fury in many

Mohammedan

countries.

Given the objectionable contents of the film, few would dispute the aim of the meeting. Yet, a unified

Mohammedan

response demands more than emotion-charged public rallies that degenerate into violence.
It requires realism, wisdom and a strategy that does not turn out to be counterproductive.


It's been a very long time since Mr. Mohammed Ali Jinnah, esq., Father of His Country, was active in Pakistani politics. There's been very little in the way of Pakistani governance since then that was not counterproductive, whether venal, vicious, or both.

We know, for instance, that the OIC is a lame-duck organization and little better than a debating forum. Its record even in economic and cultural cooperation among member states is disappointing. To speak of a unified defence and economic command is, thus, to invite ridicule. If the Islamic world is to meet the challenges it faces,

Mohammedan

leaders must first think of organising their societies on democratic and scientific lines.


True. Where are these paragons then to be found?

Empty rhetoric and emotionalism have done more harm than good to causes espoused by

Mohammedan

s.
Meanwhile,


...back at the wrecked scow, a single surviver held tightly to the smashed prow...


it is a matter of regret that Wednesday's meeting failed to condemn last Friday's hooliganism on what was meant to be a solemn day.

Posted by: Fred || 09/29/2012 00:00 || Comments || Link || E-Mail|| [6458 views] Top|| File under: Govt of Pakistan
Upper hand in tactics
[Dawn]
DESPITE several rounds of talks, jirgas, meetings and agreements between NATO


...the North Atlantic Treaty Organization. A collection of multinational and multilingual and multicultural armed forces, all of differing capabilities, working toward a common goal by pulling in different directions...


, Pakistain and Afghanistan over the past several years, strategic patterns paint a scenario of hostilities among the regional and international players involved in the conflict in Afghanistan and Pakistain.

It seems that the armed

Death Eater

groups affiliated with Al Qaeda or those working independently mostly succeed in bringing about conflicts or widening chasms between states on various issues. The following events suggest that

Death Eater

organizations have the upper hand when it comes to hard-core strategy-making.

Recently, the Afghan foreign minister complained at a UN Security Council meeting that some 4,000 people had been displaced from the eastern Afghan province of Kunar due to heavy artillery-pounding by Pak security agencies.

The Pak envoy to the US implicitly confirmed the complaint by saying that the Kunar province


... which is right down the road from Chitral. Kunar is Haqqani country.....


harboured TTP-affiliated organizations which continuously attacked the adjacent areas of Bajaur Agency, aka Turban Central

...Smallest of the agencies in FATA. The Agency administration is located in Khar. Bajaur is inhabited almost exclusively by Tarkani Pashtuns, which are divided into multiple bickering subtribes. Its 52 km border border with Afghanistan's Kunar Province makes it of strategic importance to Pakistain's strategic depth...
and the settled district of Upper Dir inside Pakistain.

The envoy said the Pak side only chased the

forces of Evil

into Kunar. Pak authorities have already lodged several complaints with NATO and the Afghan authorities and wants them to help stop infiltration from Kunar and Nuristan.

The US Congress recently declared the Haqqani network a foreign terrorist organization. This development implies that NATO and the International Security Assistance Force (Isaf) might have the 'right' to carry out pre-emptive strikes against the network, going by previous legislations of the US Congress and some resolutions adopted by the UN.

The 14-point resolution adopted by the National Assembly of Pakistain several months back, however, clearly states that infiltration inside Pakistain on any pretext by state or non-state actors would be tantamount to violating the

illusory sovereignty

of Pakistain, besides indicating that Pak soil would not be used against any state.

It is reported that the Afghan National Army (ANA) has been withdrawn from participating in frontline combat alongside NATO forces after several sporadic events where Afghan army personnel apparently directed their guns at NATO personnel.

After analysing the above events one can easily understand three integrated patterns that do not bode well for peace and security in the region and the world

on the lam

.

First, the

Death Eater

organizations active in Pakistain and Afghanistan and other countries in the region have succeeded in blocking understanding between Pakistain and Afghanistan on the one hand and among NATO, the Afghan government and Pakistain on the other.

Militants active in Kunar and Nuristan have not only successfully held Pak security agencies at bay, they have also succeeded in bringing Pakistain and Afghanistan to the brink of a low-profile conflict. It is the same strategy the

forces of Evil

used when they attacked Mumbai back in 2008 after which India and Pakistain were close to a war-like situation.

Keeping in view this pattern, one is not surprised at the claim of Afghan analysts that the sporadic events of the alleged Afghan National Army personnel attacking NATO personnel showed the strategic infiltration of Taliban in the ranks of the ANA. This pattern led to suspicions between the ANA and NATO forces which would certainly interfere with plans for the 2014 withdrawal.

Second, the objective of the

Death Eater

s' strategies is clear from the very tactics they employ. It is to keep both Afghanistan and Pakistain destabilised and to make it difficult for NATO and Isaf forces in Afghanistan to come to any settlement in which the

forces of Evil

do not have an overwhelming share of power.

Compared to the

Death Eater

s' ways, the strategies adopted by states in the region have multifarious ambiguities and contradictions making it difficult for them and others in the international community to develop consensus on a plan of action. For instance, both the Afghan and Pak governments complain about each other regarding infiltration across their borders, but both appear helpless when it comes to resolving the issue on their own. This leads to a vicious circle of blame and counter-blame which benefits

Death Eater

groups in the two countries.

Until the Afghan and Pak governments reach an understanding, the matter of infiltration might not be resolved. And an understanding can't be reached until the infiltration is stopped on both sides. For this to happen, both governments and civil society in the two countries must rise above the misperceptions created by vested interests. Hard thinking and planning is needed by both sides.

Third,

Death Eater

organizations in Pakistain and Afghanistan have proved themselves adept in exploiting the vulnerabilities of regional states and societies to their advantage. They have put states in the region on the back foot on several issues and have strengthened their discourse of violence, while the states themselves have not been able to develop a counter-narrative.

At the societal level, the

Death Eater

organizations have succeeded in positing political, sectarian and religious diversity as a threat to societies -- in effect making plurality the basis of divisions. Large segments of populations in regional states have started believing in the discourse of brute force. They have also started believing that realities should not be viewed from diverse angles. Moreover, the

Death Eater

organizations have also succeeded in painting

Moslem

s around the world as a homogenised, single entity which in turn has created hostilities among people adhering to different beliefs. This again is a vicious circle.

People living in different parts of the world are then led to believe that 'violence' is the core of the Islamic faith. Some around the globe react to the notion and hence there is a violent reaction to it and the vicious circle continues.

Convergence of interests among regional and international states, actively promoting the discourse of non-violence and rethinking strategic policies are keys to finding the solution to active militancy in the region.

Continued on Page 49
Posted by: Fred || 09/29/2012 00:00 || Comments || Link || E-Mail|| [6464 views] Top|| File under: Govt of Pakistan
-Election 2012
Free Obama Phones: Fact vs. Fiction
HT: The American Spectator
From the People's Cube. Just a sample; hit the link --
It automatically rejects calls from people with a different opinion.


Every time you take a picture, it produces a grimmer image of America.


It doesn't have a plan; it just keeps telling you how bad the other guy's plan is.


When it crashes, it blames your previous phone.


All 3 AM calls go directly to voicemail.
Posted by: Uncle Phester || 09/29/2012 00:00 || Comments || Link || E-Mail|| [6458 views] Top|| File under:
Who's in the News
35
[untagged]
7
Govt of Pakistan
5
Arab Spring
2
al-Shabaab
1
Govt of Iran
1
Govt of Syria
1
Hamas
1
Lashkar-e-Islami
1
Muslim Brotherhood
1
al-Qaeda
1
al-Qaeda in Iraq
1
Ansar Dine
Bookmark
E-Mail Me
The Classics
The O Club
Rantburg Store
The Bloids
The Never-ending Story
Thugburg
Gulf War I
The Way We Were
Bio
Merry-Go-Blog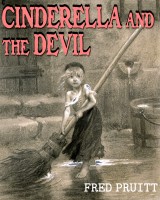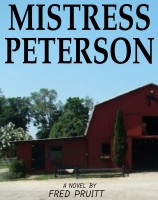 On Sale now!


A multi-volume chronology and reference guide set detailing three years of the Mexican Drug War between 2010 and 2012.

Rantburg.com and borderlandbeat.com correspondent and author Chris Covert presents his first non-fiction work detailing the drug and gang related violence in Mexico.

Chris gives us Mexican press dispatches of drug and gang war violence over three years, presented in a multi volume set intended to chronicle the death, violence and mayhem which has dominated Mexico for six years.
Click here for more information


Meet the Mods
In no particular order...


Steve White
Seafarious
Pappy
lotp
Scooter McGruder
john frum
tu3031
badanov
sherry
ryuge
GolfBravoUSMC
Bright Pebbles
trailing wife
Gloria
Fred
Besoeker
Glenmore
Frank G
3dc
Skidmark
Alaska Paul



Better than the average link...



Rantburg was assembled from recycled algorithms in the United States of America. No trees were destroyed in the production of this weblog. We did hurt some, though. Sorry.
44.192.54.67

Help keep the Burg running! Paypal: