-Lurid Crime Tales-
Military heroes' Social Security numbers posted online
Rear Admiral Grace Hopper* commented during a lecture that automation and the Privacy Act are fundamentally mutually exclusive. Get ready for that warm fuzzy when Obamacare personal data info goes out public as well. *Google to get the accreditation she had.
When I first went into the army we had serial numbers. At some point -- around 1972, I think -- the serial number was dropped in favor of using the social security number. That was back in the day before fraud became this rilly, rilly kewl way of life, looked up to by all the kidz in the 'hood, so we used to have our serial/social security numbers stenciled on our duffel bags.
Posted by: Procopius2k || 09/29/2012 12:06 || Comments || Link || E-Mail|| [6476 views] Top|| File under:
'Rival families in street brawl'
Thanx to Tom...
A 71-YEAR-OLD

holy man

and his 67-year-old wife took part in a violent attack on a rival family in massive street brawl, a court heard.

Nadir Khan, president of the New Medina Mosque, and other members of his family, attacked Mohammed Iqbal Khan and his family on August 7, 2009, Bolton Crown Court was told yesterday.

A jury heard that Nadir Khan's family, referred to as the Marlborough Street group, were armed with baseball bats, cricket bats and a car steering wheel lock.

The 10 defendants are all charged with violent disorder and a variety of other offences, all of which have been denied.

The families attend the same mosque and have a long standing grievance towards each other, the jury was told.

Shahzad Bahadar, known as Razaq, who, the Crown say, was the leader of the Marlborough group, contacted Mohammed Iqbal Khan's brother, Mazhar, and asked them to come and sort out their differences as Ramadan was near and they could start with a clean slate.

But when they arrived, there were 20 to 25 Asian men in the street armed with weapons and violence broke out.

Peter Barr, prosecuting, said: "It is the Crown's case that this is a most serious case of a pre-planned ambush, violent disorder.

"Weapons were carried, weapons were used and people were seriously hurt."
Posted by: Fred || 09/29/2012 10:16 || Comments || Link || E-Mail|| [6507 views] Top|| File under:
Canada, U.S. Police Bust Major Cheese Smuggling Ring
The things people think of!

[An Nahar] Canadian and U.S. authorities have busted a cross-border cheese smuggling ring that brought Can$200,000 worth of mozzarella into Canada undeclared and without paying duties.

Four men, including two Canadian

coppers

, were foiled in the caper to also distribute the dairy products -- as well as chicken wings and pickles -- to pizzerias and other restaurants in southern Ontario for an estimated profit of Can$165,000, Niagara Regional Police said.

They each face several charges including conspiracy, smuggling and breach of trust.

A conviction carries fines and possible jail time.

Constable Derek Watson told Agence

La Belle France

Presse: "Most people have been chuckling about the arrests (in online postings), but the (police) chief is taking these crimes very seriously."

Posted by: Fred || 09/29/2012 00:00 || Comments || Link || E-Mail|| [6510 views] Top|| File under:
-Signs, Portents, and the Weather-
Monsoon rains, flooding kill 422 people in Pakistan
[Dawn]
Pakistain authorities say more than 400 people have been killed by monsoon rains and flooding this year.


Happens every year. Every year they're unprepared. Every year the suckers, especially non-Islamic suckers, kick in. Every year the Pak politicians get a little richer.


The National Disaster Management Authority says 422 people have been killed and nearly 3,000 have been injured during the season of heavy rains.

About five million people have been affected by the resulting floods, according to statistics that were posted on the authority's website on Friday.

Pakistain suffers every year from flooding caused by massive monsoon rains that sweep across the country late in the summer and cause rivers and streams to overflow.

An official with the authority, Maj. Iftikhar Ahmed, told the AP that the rainfall this year was significantly less than in 2010, when catastrophic floods put one-fifth of the country under water and killed 1,985 people.
Posted by: Fred || 09/29/2012 00:00 || Comments || Link || E-Mail|| [6468 views] Top|| File under:
Africa North
'North Korea on the Nile'
Asia Times on why Egypt and Paleostine are broke and nobody is going to bail them out.
Not just the Asia Times, but Spengler sharing the latest details of Egypt's meltdown, and why nobody is actually fulfilling donations pledges to the Palestinians.
Has anyone ever fulfilled donation pledges in full to the Palestinians?
You mean other than Saddam Hussein? The Europeans and America used to. But times are harder now, and talk is cheap.
Oh right, of course Uncle Sugar did. That's one reason why the world thinks of us as gullible and stupid...
Posted by: phil_b || 09/29/2012 02:39 || Comments || Link || E-Mail|| [6468 views] Top|| File under:
Tunisia government responsible for police impunity: lawyer
[Daily Nation (Kenya)] Tunisia's Islamist-led government is "morally and politically" responsible for police attacks against women, the lawyer for a young women allegedly raped by two policeman and charged with indecency said on Thursday.

"It has a political and moral responsibility," Bouchra Belhaj Hamida told AFP.

Police violence "is not organised, but the language of the (Ennahda) party on women has paved the way for it," she added.

"Since October (when the Islamists were elected to power), there have been many cases of moral, sexual and financial harassment by the police. When they see a modern woman, a Tunisian woman, they reckon they have the right to hold them to account" for their behaviour, Hamida said.

"Women victims (of harassment) are then condemned."

"There is a feeling of impunity among the police," the lawyer charged.

"It is too soon to say whether this case will change things... (but) there is the ever-present question of police reform, and it must be decided on what basis it will take place," she added.

The interior ministry insists that the police are held to account like everybody else when they commit crimes.

Hamida's client, who was allegedly raped on September 3, is accused along with her fiance of "indecency" by the

coppers

, the couple having been taken by surprise in an "immoral position," according to the ministry.

Posted by: Fred || 09/29/2012 00:00 || Comments || Link || E-Mail|| [6469 views] Top|| File under: Arab Spring
Egypt Nasserist parties announce merger
[Daily Nation (Kenya)] Egypt's Nasserist parties, which espouse the leftist Arab nationalist ideology of president Gamal Abdel Nasser, on Friday announced their merger in the latest political alliance that seeks to challenge the powerful Islamists.

The Arab Democratic Nasserist party, Al-Wefaq al-Qawmi, Al-Motamar al-Shaabi and Al-Karama announced their alliance in a statement read out by Nasser's son Abdel Hakim at his father's tomb.

The announcement comes on the 42nd anniversary of Nasser's death.

The new Nasserist Party, which has yet to elect a leader, said it seeks to pursue the goals of the 2011 uprising that toppled veteran strongman Hosni Mubarak


...The former President-for-Life of Egypt, dumped by popular demand in early 2011...


and work for "freedom, social justice and human dignity."

The move comes as a range of political parties and movements seek to form stronger alliances ahead of the next parliamentary elections, which are due to take place after a new constitution has been drafted and put to a referendum.

Earlier this month, 10 leftist parties and movements announced the formation of the Democratic Revolutionary Coalition (DRC) in a bid to confront what the coalition called efforts "to turn Egypt into a religious state."

Former Arab League


...an organization of Arabic-speaking states with 22 member countries and four observers. The League tries to achieve Arab consensus on issues, which usually leaves them doing nothing but a bit of grimacing and mustache cursing...


chief and Egyptian presidential candidate
Jerry Lewis doppelgänger Amr Moussa


... who was head of the Arab League for approximately two normal lifespans, accomplishing nothing that was obvious to the casual observer ...


has established the Egyptian Conference Party, which brings together an alliance of 25 liberal and leftist parties.

Secular parties have lagged behind since the uprising that toppled Mubarak and saw Islamists catapulted to the forefront of politics.

Posted by: Fred || 09/29/2012 00:00 || Comments || Link || E-Mail|| [6468 views] Top|| File under: Arab Spring
Egypt Tourism Takes a Hit from Prophet Protests
[An Nahar]
One of the world's largest cruise ships, its foreign passengers primed for onshore spending, was supposed to dock in Egypt this month. The port call, however, was scrapped because of security concerns surrounding Mideast protests against a film made in the U.S. that denounces Islam's holiest figure.

Once again, Egyptian tourism, an engine of the national economy and a flagship of the regional industry, has taken a hit. It was another setback for a business that had plummeted in parts of the Middle East and North Africa last year during the uprisings known as the Arab Spring, then moved toward recovery this year.

"Small things become like mountains," Essam Zeid, an Egyptian tour guide, said of the fallout from unrest in Egypt since President Hosni Mubarak


...The former President-for-Life of Egypt, dumped by popular demand in early 2011...


was ousted in February 2011. But he also offered a (somewhat) positive metaphor: "We always say that Egypt gets sick but never dies. Recovery is always an option."

Posted by: Fred || 09/29/2012 00:00 || Comments || Link || E-Mail|| [6468 views] Top|| File under: Arab Spring
Home Front: Politix
New Justice Department Documents Show Huge Increase in Warrantless Electronic Surveillance
Justice Department documents released today by the ACLU reveal that federal law enforcement agencies are increasingly monitoring Americans' electronic communications, and doing so without warrants, sufficient oversight, or meaningful accountability.

The documents, handed over by the government only after months of litigation, are the attorney general's 2010 and 2011 reports on the use of "pen register" and "trap and trace" surveillance powers. The reports show a dramatic increase in the use of these surveillance tools, which are used to gather information about telephone, email, and other Internet communications. The revelations underscore the importance of regulating and overseeing the government's surveillance power.  (Our original Freedom of Information Act request and our legal complaint are online.)

Pen register and trap and trace devices are powerfully invasive surveillance tools that were, twenty years ago, physical devices that attached to telephone lines in order to covertly record the incoming and outgoing numbers dialed. Today, no special equipment is required to record this information, as interception capabilities are built into phone companies' call-routing hardware.

Pen register and trap and trace devices now generally refer to the surveillance of information about—rather than the contents of—communications. Pen registers capture outgoing data, while trap and trace devices capture incoming data. This still includes the phone numbers of incoming and outgoing telephone calls and the time, date, and length of those calls. But the government now also uses this authority to intercept the "to" and "from" addresses of email messages, records about instant message conversations, non-content data associated with social networking identities, and at least some information about the websites that you visit (it isn't entirely clear where the government draws the line between the content of a communication and information about a communication when it comes to the addresses of websites).

Electronic Surveillance Is Sharply on the Rise

The reports that we received document an enormous increase in the Justice Department's use of pen register and trap and trace surveillance. As the chart below shows, between 2009 and 2011 the combined number of original orders for pen registers and trap and trace devices used to spy on phones increased by 60%, from 23,535 in 2009 to 37,616 in 2011.

During that same time period, the number of people whose telephones were the subject of pen register and trap and trace surveillance more than tripled. In fact, more people were subjected to pen register and trap and trace surveillance in the past two years than in the entire previous decade.

During the past two years, there has also been an increase in the number of pen register and trap and trace orders targeting email and network communications data. While this type of Internet surveillance tool remains relatively rare, its use is increasing exponentially. The number of authorizations the Justice Department received to use these devices on individuals' email and network data increased 361% between 2009 and 2011.

The sharp increase in the use of pen register and trap and trace orders is the latest example of the skyrocketing spying on Americans' electronic communications. Earlier this year, the New York Times reported that cellphone carriers received 1.3 million demands for subscriber information in 2011 alone. And an ACLU public records project revealed that police departments around the country large and small engage in cell phone location tracking.

Legal Standards For Pen Register And Trap And Trace Orders Are Too Low

Because these surveillance powers are not used to capture telephone conversations or the bodies of emails, they are classified as "non-content" surveillance tools, as opposed to tools that collect "content," like wiretaps. This means that the legal standard that law enforcement agencies must meet before using pen registers is lower than it is for wiretaps and other content-collecting technology. Specifically, in order to wiretap an American's phone, the government must convince a judge that it has sufficient probable cause and that the wiretap is essential to an investigation. But for a pen register, the government need only submit certification to a court stating that it seeks information relevant to an ongoing criminal investigation. As long as it completes this simple procedural requirement, the government may proceed with pen register or trap and trace surveillance, without any judge considering the merits of the request. As one court noted, the judicial role is purely "ministerial in nature."

The content/non-content distinction from which these starkly different legal requirements arise is based on an erroneous factual premise, specifically that individuals lack a privacy interest in non-content information. This premise is false. Non-content information can still be extremely invasive, revealing who you communicate with in real time and painting a vivid picture of the private details of your life. If reviewing your social networking contacts is sufficient to determine your sexuality, as found in an MIT study a few years ago, think what law enforcement agents could learn about you by having real-time access to whom you email, text, and call. But the low legal standard currently applied to pen register and trap and trace devices allows the government to use these powerful surveillance tools with very little oversight in place to safeguard Americans' privacy.

Failure to Share These Reports with the Public Frustrates Democratic Oversight

In order to maintain a basic measure of accountability, Congress requires that the attorney general submit annual reports to Congress on the Justice Department's use of these devices, documenting:

The period of interceptions authorized by each order and the number and duration of any extensions of each order
The specific offenses for which each order was granted
The total number of investigations that involved orders
The total number of facilities (like phones) affected
The district applying for and the person authorizing each order.
As my colleague Chris Soghoian has noted, however, the Justice Department has routinely failed to submit the required reports. In fact, the Justice Department repeatedly failed to submit annual reports to Congress between 2000 and 2008 (submitting them instead as "document dumps" covering four years' worth of surveillance in 2005 and 2009). The department's repeated failure to follow the law led the Electronic Privacy Information Center to write a letter of complaint to Senator Patrick Leahy (D-Vt.) in 2009.

Unfortunately, even when the Justice Department does turn over the reports, they have disappeared "into a congressional void," as Professor Paul Schwartz has put it, instead of being released to the public. The reports for 1999-2003 were obtained by the Electronic Frontier Foundation through a FOIA request. Chris Soghoian obtained the 2004-2009 reports through the same process.

When no reports surfaced in 2010 and 2011, the ACLU filed a FOIA request to obtain them. After our request received no response, we filed suit to enforce it.

Although the Justice Department has in the past repeatedly failed to submit the annual reports to Congress, it appears that it has now cleaned up its act. Both the 2010 and 2011 reports were submitted to Congress in compliance with the reporting requirement. Unfortunately, Congress has done nothing at all to inform the public about the federal government's use of these invasive surveillance powers. Rather than publishing the reports online, they appear to have filed them away in an office somewhere on Capitol Hill.

This is unacceptable. Congress introduced the pen register reporting requirement in order to impose some transparency on the government's use of a powerful surveillance tool. For democracy to function, citizens must have access to information that they need to make informed decisions—information such as how and to what extent the government is spying on their private communications. Our representatives in Congress know this, and created the reporting requirement exactly for this reason.

It shouldn't take a FOIA lawsuit by the ACLU to force the disclosure of these valuable reports. There is nothing stopping Congress from releasing these reports, and doing so routinely. They could easily be posted online, as the ACLU has done today.

Even though we now have the reports, much remains unknown about how the government is using these surveillance tools. Because the existing reporting requirements apply only to surveillance performed by the Department of Justice, we have no idea of how or to what extent these surveillance powers are being used by other law enforcement agencies, such as the Secret Service, Immigration and Customs Enforcement, or state and local police. As a result, the reports likely reveal only a small portion of the use of this surveillance power.

Congress Should Pass a Law Improving the Reporting Requirements

One member of Congress is attempting to overhaul our deeply flawed electronic surveillance laws. In August, Congressman Jerrold Nadler (D-N.Y.) introduced a bill to amend the Electronic Communications Privacy Act of 1986 to reflect advances in technology that have taken place since the law was passed over twenty-five years ago. One portion of Rep. Nadler's bill addresses all of the major problems with the current reporting requirements for pen register and trap and trace surveillance. His bill would expand the reporting requirement to apply to all federal agencies, as well as state and local law enforcement. The bill would also shift the responsibility of compiling the reports from the attorney general to the Administrative Office of the United States Courts, which already completes the reporting requirements for the government's use of wiretaps, and proactively posts those reports on its website each year.

Congressman Nadler's bill is an opportunity to apply meaningful oversight to the government's rapidly increasing use of a highly invasive surveillance power. These reforms are critical to protect our privacy and maintain an open and transparent government.
Continued on Page 49
Posted by: Beavis || 09/29/2012 00:00 || Comments || Link || E-Mail|| [6468 views] Top|| File under:
Israel-Palestine-Jordan
Gaza banned Egypt livestock over foot and mouth concerns
The fith plague was cattle diseases.

GAZA CITY (Ma'an) -- Officials in

Gazoo

have banned the entry of livestock from Egypt due to concerns about foot and mouth disease, but meat levels are being sustained through imports via Israel, government officials said Friday.

Tahseen al-Saqa, a representative of

Gazoo

's ministry of agriculture, said livestock had been prevented from entering

Gazoo

through the underground tunnel network for the past five months.

He assured that there would be sufficient animals available in

Gazoo

for next month's Eid al-Adha holiday, when families slaughter sheep, goats, cows and camels to commemorate Prophet Abraham's willingness to sacrifice his son Ismail on God's command.

However,


alcohol has never solved anybody's problems. But then, neither has milk...


the official conceded that livestock prices were high, around 19 to 21 shekel ($4.8 to $5.4) per kilo, which he said was due to the high cost of animal feed.

A new strain of foot and mouth disease was discovered in the

Gazoo

Strip in April, after first being detected in Egypt and Libya in February, the United Nations


...an organization originally established to war on dictatorships which was promptly infiltrated by dictatorships and is now held in thrall to dictatorships...


' Food and Agriculture Organization said. The sick animals were detected in Rafah, on the border with Egypt.

Foot and mouth disease is highly infectious and sometimes fatal. It affects cloven-hoofed animals such as sheep, goats, cattle, buffalo and pigs but is not a direct threat to humans.

An official in

Gazoo

's ministry of agriculture said at the time that farmers had received 20,000 doses of vaccine to fight the disease and played down the seriousness of the outbreak.

Al-Saqa said on Friday that the ministry had been able to coordinate with Egypt to allow entry of a limited number of cattle through the tunnels when necessary.

The animals are held for 12 days at the Rafah crossing for medical tests and vaccinations, he added.

In addition, livestock imported through an Israeli crossing, Kerem Shalom, has sustained the availability of meat, the official said. He said around 3,500 animals came through the crossing this month, an increase on the monthly average of 3,000 animals.



Gazoo

's ministry of national economy said last week that import of goods through Israel's Kerem Shalom crossing had increased by 22 percent, while noting that the terminal's 300 trucks-per-day entry limit was not sufficient for

Gazoo

's needs.
Posted by: trailing wife || 09/29/2012 00:00 || Comments || Link || E-Mail|| [6511 views] Top|| File under:
Science & Technology
Mars Rover Finds Gravel Left by 'Vigorous' Stream
[An Nahar] NASA's Mars rover has discovered gravel once carried by the waters of an ancient stream that "ran vigorously" through the area, the U.S. space agency said Thursday.

Scientists had previously found other evidence of the one-time presence of water on the Red Planet, but this is the first time stream bed gravel has been discovered.

The rocky Hottah outcrop looks "like someone jack-hammered up a slab of city sidewalk, but it's really a tilted block of an ancient stream bed," project scientist John Grotzinger said in a statement.

The Curiosity rover, which has been exploring Mars since early August, also investigated a second outcrop known as Link.

The pictures transmitted by Curiosity show the pebbles have been cemented into layers of conglomerate rock at a site between the north rim of the Gale Crater and the base of Mount Sharp, where Curiosity is heading.

The sizes and the shapes of the rocks give an idea of the speed and the depth of the stream, NASA said.

"The shapes tell you they were transported, and the sizes tell you they couldn't be transported by wind. They were transported by water flow," said Curiosity scientist Rebecca Williams.

Scientists estimate the water was moving at a brisk pace of three feet per second, somewhere between ankle and hip deep.

"This is the first time we're actually seeing water-transported gravel on Mars," said Curiosity science co-investigator William Dietrich of the University of California, Berkeley.

Posted by: Fred || 09/29/2012 00:00 || Comments || Link || E-Mail|| [6506 views] Top|| File under:
Who's in the News
35
[untagged]
7
Govt of Pakistan
5
Arab Spring
2
al-Shabaab
1
Govt of Iran
1
Govt of Syria
1
Hamas
1
Lashkar-e-Islami
1
Muslim Brotherhood
1
al-Qaeda
1
al-Qaeda in Iraq
1
Ansar Dine
Bookmark
E-Mail Me
The Classics
The O Club
Rantburg Store
The Bloids
The Never-ending Story
Thugburg
Gulf War I
The Way We Were
Bio
Merry-Go-Blog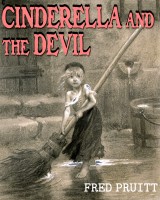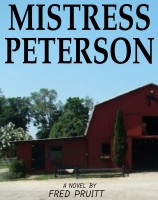 On Sale now!


A multi-volume chronology and reference guide set detailing three years of the Mexican Drug War between 2010 and 2012.

Rantburg.com and borderlandbeat.com correspondent and author Chris Covert presents his first non-fiction work detailing the drug and gang related violence in Mexico.

Chris gives us Mexican press dispatches of drug and gang war violence over three years, presented in a multi volume set intended to chronicle the death, violence and mayhem which has dominated Mexico for six years.
Click here for more information


Meet the Mods
In no particular order...


Steve White
Seafarious
Pappy
lotp
Scooter McGruder
john frum
tu3031
badanov
sherry
ryuge
GolfBravoUSMC
Bright Pebbles
trailing wife
Gloria
Fred
Besoeker
Glenmore
Frank G
3dc
Skidmark
Alaska Paul



Better than the average link...



Rantburg was assembled from recycled algorithms in the United States of America. No trees were destroyed in the production of this weblog. We did hurt some, though. Sorry.
3.238.199.4

Help keep the Burg running! Paypal: