Africa Horn
Official Says Ethiopian Troops Back in Somalia
A local official in Somalia says Ethiopian troops are now staying at a military base near a town in the central part of the country. The reported sighting of Ethiopian troops in central Somalia is just one of several from around the country.

In an interview with local reporters, the district commissioner of Balanbale town in the central Galgadud region says several truck loads of Ethiopian troops are staying at the military base set up on the outskirts of the town. District Commissioner Hareere Hassan Barre did not say how many Ethiopian troops were in Balanbale, located about 28 kilometers from the Ethiopian border, but his comments appear to back up other eyewitness reports.

Barre said the soldiers began arriving there on Friday and have set up a military camp in the western part of town. The Somali official says an Ethiopian commander explained that the troops have been sent to Balanbale for security reasons, not to re-occupy the town. Barre says their presence appears to be related to heightened al-Shabab activities in central Somalia in recent weeks.
Posted by: Steve White || 06/16/2009 00:00 || Comments || Link || E-Mail|| [6478 views] Top|| File under:
Arabia
Arab officials adopt recomendations on peaceful nuclear use
Leading Arab energy officials attending a meeting in the Egyptian capital, Cairo, on Monday approved 12 recommendations which will represent a priority implemented under the Arab strategy for peaceful nuclear energy uses until 2020, adopted at the last Arab Summit in Doha, Qatar.

Arab Atomic Energy Agency (AAEA) Director-General Abdul-Majeed Al-Mahjub, at the end of a three-day meeting at the Arab League headquarters, emphasized that attendees, according to an AAEA working paper, had agreed to a number of recommendations including the admission of nuclear science into Arab educational institutions.

Other recommendations include improving Arab capabilities to respond to nuclear and radioactive emergencies, the complete management of radioactive waste and materials, and the use of nuclear technology to manage water resources and to improve agricultural and livestock production.

He also added that other recommendations aim to improve the infrastructure of Arab nations to accommodate nuclear powered electricity generation plants.
Posted by: Seafarious || 06/16/2009 00:00 || Comments || Link || E-Mail|| [6469 views] Top|| File under:
Caucasus/Russia/Central Asia
Russian veto deals death blow to U.N. force in Georgia
UNITED NATIONS (Reuters) - Russia, at odds with Western powers over Georgia, vetoed on Monday a Western plan to extend the mandate of a U.N. mission in the former Soviet republic, in a death blow to the 130-strong observer force. A U.S.- and European-sponsored draft resolution would have extended for two weeks the mandate of the U.N. team in Georgia's breakaway zone of Abkhazia, which declared independence last year after Russia's brief war with Georgia.

"There is no point in extending it because it is based on old realities," Russian U.N. Ambassador Vitaly Churkin told the council in an explanation of his vote against the plan.

There were 10 votes in favor and four abstentions, one of which was China's. No country joined Russia in voting against.

The U.N. mission in Georgia was set up in 1993, after Abkhazia overthrew Tbilisi's rule, to verify compliance with a ceasefire between Georgia and Abkhaz forces. Since its mandate, which expires at midnight New York time (12 a.m. EDT Tuesday), has not been extended, the entire mission will be shut down. The point of the two-week extension plan had been to give Russia and the Western members of the 15-nation Security Council time to try to agree on a long-term plan for the U.N. mission.

Churkin told reporters earlier that Russia rejected the draft resolution because it referred to council resolution 1808 from April 2008, which reaffirms Georgia's "territorial integrity." He described the reference as "political poison."

Any mention of resolution 1808 was unacceptable, Churkin said, because it was adopted four months prior to what he described as the "Georgian aggression" against South Ossetia, the Georgian breakaway province at the center of the August 2008 Russian-Georgian war. Churkin told the council he had proposed extending the mission's mandate until July 15 to allow time for negotiations, "provided there are no offensive references in that resolution." Western council members rejected that idea.

But French Ambassador Jean-Maurice Ripert said the Russians had wanted the council to take note of the existence of the "Republic of Abkhazia," which he said would be impossible for the Western powers. "We could not and we will not compromise on the sovereignty and territorial integrity of Georgia," he said.
Posted by: Steve White || 06/16/2009 00:00 || Comments || Link || E-Mail|| [6482 views] Top|| File under:
China-Japan-Koreas
U.S. Says Nork Nuclear Test Smaller Than First Believed
The United States said Monday that a scientific analysis of North Korea's May 25 nuclear test shows it to have had only a fraction of the explosive force first estimated. The U.S. intelligence report came as President Barack Obama prepared for talks Tuesday on the North Korean nuclear program and other issues with South Korean President Lee Myung-bak.

A brief statement from U.S. Director of National Intelligence Dennis Blair said North Korea probably conducted an underground nuclear test on May 25 that had an explosive yield of a few kilotons, the equivalent of a few thousand tons of TNT.

Although it was a sizable explosion, the test was small by nuclear weapon standards and only a fraction of the 10 to 20 kiloton estimate by Russia's Defense Ministry issued a few days after the event. By contrast, North Korea's first nuclear test, in November 2006, was estimated at just one kiloton and is considered by some experts to have been a partial failure.

Although the statement by the U.S. intelligence chief spoke of a "probable" nuclear test, officials say they do not have serious doubts that the May 25 detonation was nuclear, given the difficulty and cost of simulating a blast of that magnitude with conventional explosives.
Posted by: Steve White || 06/16/2009 00:00 || Comments || Link || E-Mail|| [6472 views] Top|| File under:
Nork Launch Pad 'Ready for Missile Test'
North Korea has finished preparatory work at a missile launch pad in Tongchangri, North Pyongan Province, where a long-range missile has been transported, a South Korean government source said Monday. "But the launch is not imminent because no radar has been set up and no missile has been installed at the launch pad," the source added.

But the launch structure connecting electric power and fuel to the missile and allowing personnel to check the missile has been erected. That means North Korea is speeding up preparations to launch a long-range missile there.

Expert analysis of satellite photos shows the launch structure is about 50 m high, much higher than the 30 m it had previously been believed to be. A launch pad of this height is capable of firing an intercontinental ballistic missile measuring 40 m or longer. The old launch pad at the Musudanri launch site in North Hamgyong Province is a mere 32m high. The whole Tongchangri launch site actually seems to be three times as large.

But experts are still divided on when and what kind of missile the North will fire, the source added. There is a likelihood that North Korea will conduct a third nuclear test in resistance to the UN Security Council's adoption last week of a resolution sanctioning it over the last one.

South Korean and U.S. intelligence authorities are watching for signs of another nuclear test, having spotted constant moves of personnel and vehicles in the Punggyeri area in Kilju-gun, North Hamgyong Province, where it conducted the first and second nuclear tests.

South Korean and U.S. intelligence services are watching two or three locations as possible candidate sites for another nuclear test. The likeliest candidate site is the eastern mine pit area of Mt. Mantap in Punggyeri, where the first nuclear test in October 2006 happened.
Posted by: Steve White || 06/16/2009 00:00 || Comments || Link || E-Mail|| [6468 views] Top|| File under:
Norks may have yet more nuke sites
SEOUL (AFP) – North Korea may have built more underground nuclear test sites in the northeastern district where it staged its first two tests, a news report has said.

South Korean intelligence sources quoted by Yonhap news agency said the North could have built two or three such sites in and around Punggyeri in Kilju district near the coast.

US intelligence sources quoted by American TV networks said last week the North intends to respond to new UN sanctions with a third nuclear test. "There are no signs yet of preparations for a third test," a source told Yonhap.

News of the hardline Stalinist state's nuclear developments come as South Korean President Lee Myung-Bak left for talks with US President Barack Obama on growing tensions with North Korea, with Obama expected to reassure the US ally of security commitments.

In further developments on the issue of North Korea's nuclear programme JoongAng Ilbo newspaper, quoting intelligence sources, said South Korean and US officials have intensified satellite monitoring of 11 underground facilities for a possible test. It said some sites are in the north of the country and include Kumchang-ri in the northwest, which came under suspicion back in 1998 as a possible hidden atomic facility.

US visits in 1999 revealed only empty tunnels.

An intelligence source told AFP that the North's activities are being closely monitored but it was not true that 11 sites were being watched. "It's not easy to pick a multiple number of possible nuclear test sites and closely monitor all of them," one official told Yonhap. "In 2006 we made a list of suspected North Korean nuclear facilities for possible verification. But we cannot just conclude that these facilities are all possible nuclear test sites."

The National Intelligence Service declined to comment on the media reports.
Posted by: Steve White || 06/16/2009 00:00 || Comments || Link || E-Mail|| [6469 views] Top|| File under:
Europe
Moaning German soldiers an 'embarrassment' say chiefs
German soldiers are softies who lack discipline, hate responsibility and show an inadequate desire to serve their country, according to the army's chief inspector.

General Wolfgang Schneiderhahn, the general inspector of the Bundeswehr, told the German parliament that depite their positive contribution in Afghanistan, complaints from troops about their conditions were an "embarrassment".

"We have given a good account of ourselves in Afghanistan, but we cannot guarantee an all-round feel-good feeling for soldiers," said the general, before going on to detail the less dignified side of the country's armed forces.

He cited complaints reaching him about the quality of sleeping bags used in a deployment in the Congo.

"Are our soldiers too soft?" asked the best-selling daily German newspaper Bild.

Gen Schneiderhahn told politicians in Berlin on Monday that the descendants of the country's mighty military machines of the past needed to have "a better feeling for discipline and to show a greater readiness to serve the state".

The Bundeswehr was formed after the Second World War. The German post-war constitution initially mandated the Bundeswehr only to serve in protection of German borders. After a 1994 ruling by the Federal Constitutional Court their remit was expanded to assist in crisis reaction and conflict prevention around the world under Nato and the United Nations.

But in Afghanistan they are not allowed at the "sharp end" of fighting with the Taliban and Berlin is under constant pressure from America and Nato to send more manpower.
Posted by: GolfBravoUSMC || 06/16/2009 11:54 || Comments || Link || E-Mail|| [6469 views] Top|| File under:
Iranian ambassador fails to show for French summons
France said on Monday that it had summoned Irans ambassador in Paris to the Foreign Ministry on Monday but the envoy said he was "unavailable" and sent his First Counsellor in his place, according to official sources.

The French aides wanted "to express the disquiet of France on the subject of the ongoing events following the presidential election" in Iran. "We have noted the intensity of the debate around the campaign and the very high turn-out level, which marked the vitality of the democratic processes in Iran," the French statement affirmed.

At the same time, France "expressed to the First Counsellor our unease concerning the allegations of irregularities in the ballot in Iran and the desire that the demands for recourse are examined attentively".
Posted by: Seafarious || 06/16/2009 00:00 || Comments || Link || E-Mail|| [6472 views] Top|| File under:
Tehran protests are "domestic matter" - Turkish FM
Turkish Foreign Minister Ahmet Davutoglu on Monday deemed protests in Tehran on the aftermath of presidential elections as "a domestic matter." Turkey does not wish to comment on the issue, Davutoglu told reporters before embarking on a European tour.

"Iran is an important neighbor to Turkey, as Ankara wishes to maintain deep-rooted relations with Tehran in a manner that serves joint interests and regional stability," the Turkish top diplomat noted.

Earlier today, Turkish President Abdullah Gul and Prime Minister Recep Tayyib Erdogan both congratulated Iranian President Mahmoud Ahmadinejad for winning the elections.
Posted by: Seafarious || 06/16/2009 00:00 || Comments || Link || E-Mail|| [6469 views] Top|| File under:
India-Pakistan
Gilani urges early resumption of Indo-Pak talks
ISLAMABAD: Prime Minister Yousuf Raza Gilani said on Monday that the early resumption of dialogue between Pakistan and India is imperative to address issues that have for long been the reason for tensions between the two countries. Gilani made the comments while talking to a Pugwash Conference on Science and World Affairs delegation – which was headed by Pugwash Conference Secretary General Prof Paolo Cotta-Ramsunio – at Prime Minister's House.

The prime minister also urged the international community to facilitate Pakistan in efforts to "win the hearts and minds of internally displaced persons (IDPs)".

He assured the delegation of his government's sincerity in proceeding with the dialogue process with India and maintaining cordial bilateral relations with all its neighbours.

The Pugwash Conference, an NGO involved in track-two diplomacy between Pakistan and India – has planned to organise a series of meetings on Pakistan's role against terrorism, Pak-Afghan relations, US economic assistance and Pakistan's vision of regional relations in South Asia. Gilani welcomed the initiatives taken by the NGO, and said they would greatly help in creating better understanding and remove misperceptions about Pakistan in the West.

He also briefed the visitors on the ongoing military operation, the relief efforts and the ramifications of the situation on the economy.

The prime minister again called on the US to write off Pakistan's debt, expedite the passage of the Kerry-Lugar and reconstruction opportunity zones bills.
Posted by: Steve White || 06/16/2009 00:00 || Comments || Link || E-Mail|| [6467 views] Top|| File under:
Target Qaeda but respect our sovereignty: Haqqani
LAHORE: Pakistan is concerned over the violation of its sovereignty and civilian casualties in drone attacks on Al Qaeda leaders, Pakistan's Ambassador to the United States Hussain Haqqani said on Monday.

In an interview with BBC Hard Talk, Haqqani said, "There is no doubt that the drones have eliminated many top Al Qaeda terrorists. That is not what Pakistan objects to – the elimination of militant leaders and terrorists through drone technology. Our issue is with respect to Pakistan's sovereignty and we do not want civilian casualties."


Then 1) extend sovereignty to the wild lands and deal with the Talibs yourself and 2) get the wimmins and kiddies out of the way.

Explaining Pakistan's position on the strikes, he added, " It is wrong to misinterpret Pakistan's objections to the use of Predator drones as an objection to the elimination of senior Al Qaeda leaders. We want Pakistan's sovereignty to be respected but it does not mean Pakistan does not want Al Qaeda or its allies to be eliminated from its soil. We are looking for ways which would allow the advantage and the positive aspect of the drones—that they help locate the bad guys and then can take them out –to continue without killing our innocent civilians and also ensure that Pakistan's sovereignty is not violated."

"Intelligence sharing between Pakistan and the US has improved and the US knows Pakistan is on the right path. Even the Afghan and Indian intelligence services, which have been at loggerheads with Pakistan's intelligence service for years, recognise that Pakistan has found the right kind of intelligence against terrorists and is following it," he was quoted as saying.
Posted by: Steve White || 06/16/2009 00:00 || Comments || Link || E-Mail|| [6469 views] Top|| File under:
Zardari urges world help against terrorism
ISLAMABAD: President Asif Ali Zardari urged the international community on Monday to fully support Pakistan's efforts in the war against terrorism and help it in overcoming the multitude of challenges. "This is a challenge of our times and a challenge for the world. We have two wars [going on]. One is physical – against militants – [while the] other is to look after the displaced people. The world [must] come forward to support us," President Zardari said in an interview with Russia Today, the country's only English television channel.

The president said the military operation in Pakistan had full public support, as the people had risen against the Taliban. He said the country's people were in favour of democracy and were therefore supporting the government's endeavours.
Posted by: Steve White || 06/16/2009 00:00 || Comments || Link || E-Mail|| [6466 views] Top|| File under:
Iraq
US commander sees fewer foreign fighters in Iraq
BAGHDAD - Iraq has seen a significant fall in the number of foreign fighters arriving to battle U.S. and local forces, and efforts by neighbouring Syria are starting to bear fruit, U.S. General Ray Odierno said on Monday.

"We have seen a significant decrease in the flow of foreign fighters into Iraq in the last eight to 10 months," Odierno, the commander of U.S. forces in Iraq, told a news conference alongside the Iraqi defence and interior ministers. "For the most part it has just been a trickle ... We have seen some fighters coming through Syria, but Syria has been taking some action over the last few weeks, so hopefully that will continue."

Defence Minister Abdel Qader Jassim said the June 30 withdrawal of American soldiers from urban centres marked the start of an important new era building Iraq's institutions.

Odierno said a "very small number" of U.S. troops will remain in some Iraqi towns and cities as trainers and advisers. "The dark days of the previous years are behind us. Iraqis are able to live more normal lives," he said. "It is a fitting time for our combat forces to move out."
Posted by: Steve White || 06/16/2009 00:00 || Comments || Link || E-Mail|| [6469 views] Top|| File under:
Israel-Palestine-Jordan
Netanyahu calls Mubarak, clarifies points from speech
Egyptian President Mohammad Hosni Mubarak on Monday received a telephone call from Israeli Premier Benjamin Netanyahu, during which the latter clarified some points mentioned in his speech last night, Egyptian TV said. Mubarak, in a statement to reporters earlier today, said the speech, which called for recognition of Israel as a Jewish state, will complicate the situation even further and will undermine peace hopes in the region. "Netanyahu's call for changing the Arab peace initiative to drop the refugees' right to return will not receive support from Egypt or elsewhere," Mubarak was quoted by the TV as saying.
Posted by: Seafarious || 06/16/2009 00:00 || Comments || Link || E-Mail|| [6469 views] Top|| File under:
Syria-Lebanon-Iran
Iran - The Seven Points Manifesto
The following document, known as the Seven-Point Manifesto, calling for the resignation of Supreme Leader Ayatollah Khamenei, has hit the streets of Iran. Hundreds of thousands of copies have already been circulated throughout the country.


Supreme Leaders respond better to a Seven-Point Six Two Manifesto.


A copy was sent from Tehran to filmmaker and activist Ardeshir Arian, who has translated it for Pajamas Media:

The Seven-Point Manifesto calls for:

1. Stripping Ayatollah Khamenei of his supreme leadership position because of his unfairness. Fairness is a requirement of a supreme leader.

2. Stripping Ahmadinejad of the presidency, due to his unlawful act of maintaining the position illegally.

3. Transferring temporary supreme leadership position to Ayatollah Hussein-Ali Montazery until the formation of a committee to reevaluate and adjust Iran's constitution.

4. Recognizing Mir Hossein Mousavi as the rightfully elected president of the people.

5. Formation of a new government by President Mousavi and preparation for the implementation of new constitutional amendments.

6. Unconditional release of all political prisoners regardless of ideology or party platform.

7. Dissolution of all organizations -- both secret and public -- designed for the oppression of the Iranian people, such as the Gasht Ershad (Iranian morality police).
Posted by: Anonymoose || 06/16/2009 11:11 || Comments || Link || E-Mail|| [6467 views] Top|| File under:
Iran Leaders Will Stop Poll Protests
June 15 (Bloomberg) -- Iranian leaders will probably take decisive action to quell opposition protests against President Mahmoud Ahmadinejad's re-election, said Richard Bulliet, an Iran expert at Columbia University.

Hundreds of thousands of people demonstrated today in downtown Tehran at a rally led by Ahmadinejad's defeated opponent, Mir Houssein Mousavi, who charges widespread fraud in the June 12 vote. A pro-government militia fired at opposition protesters, killing at least one person, the Associated Press reported, citing one of its photographers, who was a witness. There was no immediate confirmation. The rally took place in defiance of an official ban on public protests.

"The regime will quell the discontent," Bulliet, a professor of history at Columbia's Middle East Institute, said by phone today from New York. "It will be dampened down and the U.S. and foreign governments will have to resign themselves to dealing with the Ahmadinejad regime."


No, we don't have to 'resign' ourselves: we can declare Short Round and Khamenei to be illegitimate and the election to be a fraud. That would align ourselves both with our best values and with the truth.

Iran's Supreme Leader, Ayatollah Ali Khamenei, who endorsed Ahmadinejad's election June 13, calling it a "glittering event," has ordered an investigation into allegations of irregularities. Bulliet predicted that the Guardian Council, the election's supervisory body, with the authority to review the results, will still endorse the outcome within the next week.


Because they have no choice; if they throw out the election they endanger their own rule.

If the protests continue after then, "Khamenei could respond to street unrest by declaring martial law and imposing curfews," he said.


And also by working to disappear a lot of protesters.
Posted by: Steve White || 06/16/2009 00:00 || Comments || Link || E-Mail|| [6470 views] Top|| File under:
Who's in the News
65
[untagged]
Bookmark
E-Mail Me
The Classics
The O Club
Rantburg Store
The Bloids
The Never-ending Story
Thugburg
Gulf War I
The Way We Were
Bio
Merry-Go-Blog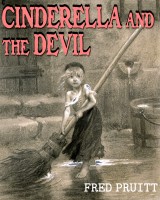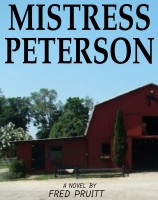 On Sale now!


A multi-volume chronology and reference guide set detailing three years of the Mexican Drug War between 2010 and 2012.

Rantburg.com and borderlandbeat.com correspondent and author Chris Covert presents his first non-fiction work detailing the drug and gang related violence in Mexico.

Chris gives us Mexican press dispatches of drug and gang war violence over three years, presented in a multi volume set intended to chronicle the death, violence and mayhem which has dominated Mexico for six years.
Click here for more information


Meet the Mods
In no particular order...


Steve White
Seafarious
Pappy
lotp
Scooter McGruder
john frum
tu3031
badanov
sherry
ryuge
GolfBravoUSMC
Bright Pebbles
trailing wife
Gloria
Fred
Besoeker
Glenmore
Frank G
3dc
Skidmark
Alaska Paul



Better than the average link...



Rantburg was assembled from recycled algorithms in the United States of America. No trees were destroyed in the production of this weblog. We did hurt some, though. Sorry.
3.235.140.84

Help keep the Burg running! Paypal: