-Lurid Crime Tales-
Director for CA state senator named in CAIR lawsuit
Tahra Goraya, district director for California state Sen. Carol Liu, was served June 10 with legal papers naming her as a defendant in a federal fraud and racketeering lawsuit. "We are aware of it [Goraya being served with papers]," said Robert Oaks, Liu's legislative director. "[The case] is from a previous employer, not since she has been with Senator Liu." He added that he could not comment any further on the case or Goraya's involvement but said she continues as district director, a job she has held since Dec. 1, 2008.

Before joining Liu's staff, Goraya served as national director at Council on American Islamic Relations (CAIR). According to the complaint filed by former CAIR clients, the organization hired Morris Days to serve as the resident attorney and manager for civil rights in their offices in Virginia. It was later found that Days was practicing without a law degree and had defrauded several clients of CAIR. "He purportedly took money from the clients," said attorney David Yerushalmi, who represents the four plaintiffs.

According to Yerushalmi, nine CAIR officials, including Goraya, named in the suit did not do an adequate background check on Days. "It would have only taken one phone call [to learn Day did not have proper credentials]," Yerushalmi said. He added that officials did not act quickly once they were made aware of Days' non-attorney status. "Rather than doing the correct thing they joined with Mr. Days and continued the fraud," he said. "After they fired him they continued to cover up [the issue], causing enormous damage [to clients]."

Yerushalmi alleges that CAIR officials responded only after they realized how many clients were actually affected. "The national [division] shut down the Virginia office of CAIR and sent their national legal attorney to collect client files and take them back to their Washington, D.C. office," he said. "We have evidence that Goraya was fully aware of what took place and engaged in the [cover-up] behavior."

Although Yerushalmi represents only four clients he said that there are many more affected by Days' actions. "According to CAIR [estimations] there are hundreds," he said. Clients thought lawsuits were filed and later found out they were not filed, leaving many in legal limbo, he said.

"I represent two African American Muslims who were clearly harassed at their place of employment," the attorney said. One of his clients was a woman who had thought Days filed a lawsuit against her employer on harassment and discrimination charges. "She was taking advice from Mr. Days and did what he told her to do," Yerushalmi said. He said the advice included telling her employer that she had legal representation, but Days had not filed a lawsuit. Once her employer found out there was no legal action taking place she was fired.

"CAIR is a public interest law firm that holds itself out to protect the rights of Muslim Americans," he said. "To operate and cover this up to protect themselves not to protect their clients that is horrendous."

The CAIR defendants have filed a perfunctory motion to dismiss.
Posted by: ryuge || 06/16/2009 03:08 || Comments || Link || E-Mail|| [6464 views] Top|| File under:
Hearing for Holocaust Museum Shooting Suspect
A judge was expected yesterday to hear a report on the health of a white supremacist accused of killing a security guard at the U.S. Holocaust Memorial Museum.

Court records say a hearing is set for Monday in U.S. District Court on the status of 88-year-old James von Brunn. He is charged with first-degree murder in Wednesday's fatal shooting of 39-year-old Stephen T. Johns. Authorities say von Brunn was shot in the face when other museum guards returned fire. He remains hospitalized, and FBI officials have said he is likely to survive.

The court must decide when von Brunn's initial court appearance will be. An FBI spokeswoman says the court has appointed a federal public defender to represent him.


Try him fair and hang him fair. No mercy.
Posted by: Steve White || 06/16/2009 00:00 || Comments || Link || E-Mail|| [6460 views] Top|| File under:
-Short Attention Span Theater-
The Spoon Benders - Hollywood's attention unwelcome
George Clooney portrays a character loosely based on Las Vegas resident John Alexander in a movie coming out this year. But being played by a Hollywood heartthrob isn't enough to make the retired Army colonel happy with the film. Alexander criticizes the 2004 book as "5 percent true and the rest extrapolated beyond belief."

Alexander's 32-year military career included a stint as an intelligence officer with an "X Files" mission: exploring the use of psychokinesis and psychic abilities to create better soldiers and enhance intelligence collection.

The movie, "The Men Who Stare at Goats," is based on a book with the same title, a reference to a belief that some military researchers were experimenting with the use of the mind to kill or injure goats.


Posted by: Besoeker || 06/16/2009 08:14 || Comments || Link || E-Mail|| [6467 views] Top|| File under:
Africa Horn
UN food stolen from the starving in Somalia fake camp fraud
One of the UN's largest international relief efforts is under investigation after it emerged that thousands of sacks of food aid were being diverted from starving refugees and openly sold for profit.


But since it is the UN, nothing will happen, and since Bambi is president, we won't even complain.

The head of the UN's $955 million (£580 million) aid operation in Somalia has launched an inquiry after being shown footage showing tonnes of food bearing the World Food Programme (WFP) logo widely on sale in Mogadishu, the capital. Stacks of bags of maize and wheat and tins of cooking oil — marked "not for re-sale" and bearing the UN stamp — are on sale from ten warehouses and 15 shops in the city's main market.

About 45,000 tonnes of WFP food are shipped to Somalia from Kenya every month. Mogadishu traders told Channel 4 News that they bought their supplies straight from UN staff. "We buy [food] aid from WFP staff directly or from people they employ," one market trader said. "They take us to the warehouses used by the WFP and let us load our lorries. The goods are freely available and you can buy as much as you like, but we usually buy no more than 500 to 1,000 sacks at a time. Just a tonne or half a tonne a day can be shifted more discreetly."

The food could hardly be more needed. More than a million people have been driven from their homes by fighting in the area, including 117,000 thought to have fled from Mogadishu in the past month.

UN officials say that civil war and the worst drought in a decade have created "near-famine conditions", with Somalia ranking alongside Darfur as the worst humanitarian emergency in the world. The WFP is charged with feeding 3.5 million Somalis — almost half the population — and is struggling to overcome an operational shortfall of more than $84 million over the next six months.

Britain gave the WFP £9 million for Somalia last year through the Department for International Development and is now deciding whether to give more.

Another market trader described how he invented fictional refugee camps, which were then allocated food that he could sell. "You go to the WFP office and fill in an application form to create a camp," he said. "When we receive the food, we give out some and then divide the rest between ourselves and the WFP guys who negotiated the deal."

The scam is, according to Mark Bowden, the former British diplomat who is now the UN's humanitarian coordinator for Somalia, "disturbing". He is urging the WFP to speed up its inquiry.

Many of the sacks for sale are marked: "A gift from the American people", with the US government's aid agency, USAID, providing $274 million last year in food and in humanitarian assistance for Somalia.

Peter Goossens, the WFP's Somalia director, describes food for sale as a "minor phenomenon".
Posted by: Steve White || 06/16/2009 00:00 || Comments || Link || E-Mail|| [6464 views] Top|| File under:
Africa North
Egypt parliament gives women quota for lower house
CAIRO - The Egyptian parliament has passed a law giving women a 64 seat quota in the country's lower chamber, an eighth of the total assembly number, according to local media reports Monday. The legislation followed a pledge made last year by Egyptian President Hosni Mubarak to increase the number of women in parliament and give them a more active voice in the male-dominated government.

The new law also increased the total number of parliament seats to 518 — from the present 454 seats — that will come into effect after next year's parliament elections, the leading daily Al-Ahram said.

The Egyptian parliament has two chambers. The lower house, or People's Assembly is dominated by the ruling party. The 264-seat Upper House, called the Shoura Council, has no legislative powers and enjoys only a consultative role.

The new law passed with a majority approval, while opposition parties, including Islamists and others who hold a quarter of the seats, opposed it.

The legislation envisages each of Egypt's 32 electoral constituencies electing two women to parliament. The law is set to expire after two five year parliament terms, meaning it will be up for reviewed in 10 years. Currently, there are only nine women in the lower chamber, mostly appointed personally by Mubarak to ensure female representations in parliament.

Abdel-Ahad Gamal Eddin, a leading lawmaker of Mubarak's ruling National Democratic Party that proposed the bill, described it as "a historic and a civilized" legislation.

The parliament's opposition bloc, including the conservative Muslim Brotherhood and the secular Wafd party, both opposed the law. Mahmoud Abaza, the Wafd party leader, said it violates the constitution because it goes against basic principles of equality among citizens. He also complained that opposition parties were not consulted. "The bill came out of the blue without any discussions with the opposition parties or in the civil society," Abaza said.

Some independent lawmakers issued a statement warning the women quota was doomed to failure. But the senior NPD member and parliament speaker, Fathi Sorour, dismissed the opposition's remarks as a "call for a return to the middle ages through backwardness."
Posted by: Steve White || 06/16/2009 00:00 || Comments || Link || E-Mail|| [6463 views] Top|| File under:
Britain
Muslim waitress wins nearly £3,000 for hurt feelings over skimpy dress
A Muslim cocktail waitress who resigned after being ordered to wear a "revealing" dress for work that offended her religious beliefs has won £3,000 for sexual harassment despite having posed for photographs in a low-cut top.

Fata Lemes, 33, who claimed her upbringing meant she was "not used to wearing sexually attractive clothes", was handed the payout even though it later emerged pictures of her in a revealing top had appeared on Facebook, the social-networking site. Miss Lemes later insisted that the photo was taken on a beach and was irrelevant to her claim that the dress she was asked to wear at the Rocket Bar in Mayfair made her "look like a prostitute".

The tribunal panel concluded that the Bosnian Muslim "holds views about modesty and decency which some might think unusual in Britain in the 21st century". But it accepted that she genuinely believed that the short, low-cut dress was "disgusting" and made her look "like a prostitute". It ruled that her bosses should have made allowance for her feelings and their insistence that she wear the dress amounted to sexual harassment, it ruled.

Lawyers for Spring & Greene, the restaurant group that owns the bar, highlighted the existence of the Facebook picture to the tribunal but it is not known whether the panel ever saw it before making their judgment.

The panel at Central London Employment Tribunal found that Miss Lemes "overstated" her trauma at being asked to wear the sleeveless dress that was open at the back. It rejected Miss Lemes' claim that she was left with no choice but to walk out of her job after just eight days. It branded her compensation claim of £20,000 including £17,500 for hurt feelings – as "manifestly absurd". But it awarded her £2,919.95 for hurt feelings and loss of earnings.

Miss Lemes, who had previously worn black trousers and top to work, told the tribunal that she "might as well be naked" in the dress, adding: "I was brought up a Muslim and am not used to wearing sexually attractive clothes."

In its judgment, the panel ruled that restaurant group Spring & Greene must "take their victim as they find her". It said of the dress: "It is eye-catching, not only because of its colour but also because of its cut and lines. It is clearly a garment for a girl or young woman. It is intended to, and does, show the curves of the body. It seeks to make the wearer attractive. It might be seen as a party dress or something to wear at an informal celebration." But the panel ruled that wearing the dress could not amount to "conduct of a sexual nature".

Miss Lemes told how she was pestered for sex by customers at the bar shortly after starting work in May last year.

The tribunal ruled: "In our judgment, the effect of requiring her to wear the dress was to violate her dignity. We further consider that it created for her an environment which was degrading, humiliating and offensive." It pointed out that a summer uniform of "brightly coloured, figure-hugging garb" had not been introduced for male waiting staff.

But the tribunal rejected Miss Lemes' claim of constructive dismissal. The company's lawyer Tom Grady told the tribunal: "There is no evidence to support the suggestion that it is a sex club or some sort of seedy brothel."
Posted by: ryuge || 06/16/2009 03:16 || Comments || Link || E-Mail|| [6471 views] Top|| File under:
Caribbean-Latin America
High court won't review 'Cuban 5' espionage case
MIAMI (AP) — Cuban exiles said Monday they were relieved the Supreme Court refused to review the convictions of five intelligence agents for the communist country, despite calls from Nobel Prize winners and international legal groups to consider the case.

The convictions stand against the so-called "Cuban Five," who maintain they did not receive a fair trial because of strong anti-Castro sentiment in Miami. The men have been lionized as heroes in Cuba. Exile groups say they were justly punished. The five — Gerardo Hernandez, Ramon Labanino (aka Luis Medina), Rene Gonzalez, Antonio Guerrero and Fernando Gonzalez (aka Ruben Campa) — were convicted in 2001 of being unregistered foreign agents. Three also were found guilty of conspiracy to obtain military secrets from the U.S. Southern Command headquarters.

Hernandez was convicted of murder conspiracy in the deaths of four pilots, members of the Miami-based Brothers to the Rescue organization, who were shot down by Cuban fighter jets in 1996 off the island's coast. The group sought to identify and help migrants leaving Cuba by sea. The Cuban government maintains the planes violated its airspace to scatter political pamphlets over the island.

Richard Klugh, a Miami-based attorney for the five, said he was disappointed. He and other attorneys were reviewing their options.

Brothers to the Rescue President Jose Basulto, the sole survivor of the shooting, said the Supreme Court did the right thing. "Those four young men didn't deserve to die like that," said Basulto, a veteran of the failed 1961 Bay of Pigs invasion. "Fine, I'm a sworn enemy of Cuba, but those men weren't."

Basulto said the Cuban government relies on spies like the Cuban Five — and most recently retired State Department officer Walter Kendall Myers and his wife — for information it can use or trade. The Myerses were arrested June 4 in Washington on charges they spied for Havana for three decades. "This is a business they have," Basulto said. "If you're a spy, you're a spy. You've got to pay the consequencnes."

In 2005, a three-judge panel of the federal appeals court in Atlanta initially reversed the convictions, agreeing the trial should have been moved from Miami because the defendants couldn't get a fair trial there. The full 11th U.S. Circuit Court of Appeals reinstated the convictions. But new sentences were ordered for Guerro and Medina, both of whom are serving life sentences, as well as Fernando Gonzalez. A judge is expected to re-sentence them in the coming months.

Hernandez is serving a life term, while Rene Gonzalez has about two years left on a 15-year sentence.
Posted by: Steve White || 06/16/2009 00:00 || Comments || Link || E-Mail|| [6460 views] Top|| File under:
China-Japan-Koreas
Communist-killing Chinese waitress walks free
A Chinese waitress who has become a cult figure after killing a Communist Party official has been allowed to walk free.

Deng Yujiao, 21, was working in a hotel in Hubei Province when a local Communist Party official demanded sex and pushed her down onto a lounge after throwing money at her. She refused to have sex with him and stabbed him to death with a fruit knife.

Deng was arrested but gained huge support on the internet and in parts of the Chinese media as a figure who stood up against a corrupt official.

Today she walked free after getting off murder charges. Instead she was found guilty of the lesser charge of causing injury with intent.

The result will be welcomed by throngs of bloggers who had written songs and poems about her as a symbol of resistance to widespread corruption amongst party cadres.
Posted by: tipper || 06/16/2009 14:55 || Comments || Link || E-Mail|| [6466 views] Top|| File under:
S. Korean president says FTA will benefit both Korea, U.S.
WASHINTON, June 15 (Yonhap) -- South Korean President Lee Myung-bak urged the United States Monday to quickly ratify a free trade agreement (FTA) signed between the countries nearly two years ago, saying the FTA will significantly benefit both countries while strengthening the half-century-old alliance between the two.

The South Korean president's renewed call came in a meeting with U.S. Trade Representative (USTR) Ronald Kirk. "While noting the economic and trade relations between South Korea and the United States have steadily improved over the years, President Lee called for USTR Kirk's active efforts to produce progress that is acceptable by both sides, saying an early enactment of the Korea-U.S. FTA will not only benefit both countries, but will also help significantly strengthen the overall alliance between them," a spokesman for the South Korean president said of the meeting.

The trade deal was signed in June 2007 by the countries' former administrations. Seoul wants to quickly move ahead with the ratification of the agreement, but the Obama government has been somewhat reluctant to do so, citing possible damages to U.S. industries, especially the auto industry.

"President Lee also called for U.S. efforts to fight trade protectionism, which was one of actions agreed upon at the G-20 economic summit" to counter the global recession, the Cheong Wa Dae spokesman said in a released statement.

Kirk noted Lee's efforts to fight the global economic crisis and said the U.S. will work to meet the South Korean leader's expectations, it said.
Posted by: Steve White || 06/16/2009 00:00 || Comments || Link || E-Mail|| [6462 views] Top|| File under:
Economy
Foreign demand for US financial assets falls
WASHINGTON (AP) -- Foreign demand for long-term U.S. financial assets fell in April as both China and Japan trimmed their holdings of Treasury securities.

The Treasury Department said Monday that net purchases of stocks, notes and bonds obtained by foreigners fell to $11.2 billion in April, from $55.4 billion in March.


More hope, less change?
Posted by: g(r)omgoru || 06/16/2009 05:18 || Comments || Link || E-Mail|| [6474 views] Top|| File under:
Break Through: Palin/Exxon Mobil/Trans-Canada Ensure America's Energy Future
Pipeline, Not Pipe Dream: Credit Palin

Exxon Mobil's surprise decision to join Trans-Canada on a vast Alaska gas pipeline project is a big step toward making the U.S. self-sufficient in domestic energy. By defying naysayers, Sarah Palin is now vindicated.

It must be sweet vindication for Alaska's governor. Against critics who said her 1,712-mile natural gas pipeline project would never get off the ground, who should the project bag but the "big gorilla" of American energy -- Exxon Mobil.

In a major surprise, Exxon announced Thursday that it had forged a partnership with TransCanada, the Canadian pipeline company that holds the state license for Palin's $126 billion Alaska Gasoline Inducement Act project.

It's a big vote of confidence in Palin's top project from a by-the-books company known for its rigid investment standards.

"We evaluated all the options and it came down to our belief that this approach with TransCanada and Exxon Mobil was going to be the most successful project," said Marty Massey, U.S. joint interest manager of Exxon Mobil Production Co. He said Exxon might look at expanding its participation.

Rival oil firms had whispered to IBD that it would never happen. "It's gonna happen and we're very excited about this development," Palin told "Good Morning America" on Friday.

Doubters of Palin's pipeline plan were numerous. Some said the pipeline would be too big to work, and that a rival BP/ConocoPhillips project, called Denali, would doom Palin's plan because Alaska didn't have enough natural gas for both.

Exxon's tilt toward TransCanada suggests the oil giant believes that's not true. Exxon is America's largest company, with extraction rights to a third of all Alaska's gas reserves. It can use them to fill either pipeline. "We will make a decision based on commercial reality," Massey said. "But ... why would we put our money and not our gas in the pipeline?"

Obama administration officials who had nothing to do with this, like Energy Secretary Ken Salazar, rushed to claim credit too. What better vote of confidence could there be?

Other doubters had suggested the pipeline could never happen because of a global gas glut, making the pipeline uneconomical. But with the project slated for completion in 2018, and the need for natural gas expected to rise between 20% and 40% by 2030, it's precisely now that such a project should be built.

"I think it's very shortsighted" to assume that"market conditions are going to stay as they are today," Palin told CNN. In an interview with IBD last July when gasoline hit $4 at the pump, she noted that if drilling had started in the Arctic National Wildlife Refuge just five years ago, when policymakers were dismissing the idea of $100-a-barrel oil, "we wouldn't be in our predicament today."


Palin was in Dallas last week working to make sure the Exxon-Mobil fell into place.
Posted by: Jating Angereth6241 || 06/16/2009 00:00 || Comments || Link || E-Mail|| [6470 views] Top|| File under:
Home Front: Politix
Obama health insurance: $1 trillion - CBO
The Congressional Budget Office offers preliminary estimates of 2 key provisions in a bill from Democrats on the Senate health committee.
NEW YORK (CNNMoney.com) -- Two key proposals to improve access to health insurance could reduce the ranks of the uninsured but cost $1 trillion over 10 years, according to preliminary estimates released Monday by the Congressional Budget Office.

The estimates are the first in a series over the next few months that will attempt to quantify the costs and benefits of various health reform options. President Obama, citing the huge part health care spending plays in the economy, has made passing reform this year a top priority.

The report by CBO, an independent agency that scores legislative proposals for lawmakers, focuses on proposals to create health insurance exchanges and subsidize the cost of insurance for some households.

The agency estimated that the exchange and subsidies could reduce the number of uninsured people by roughly 16 million by 2015. It is estimated there would otherwise be 51 million uninsured that year.

The CBO estimates are based on parts of a health reform bill from Democrats on the Senate's Health, Education, Labor and Pension Committee, chaired by Sen. Ted Kennedy, D-Mass.

The committee will start debating and amending that bill on Wednesday.

Under the bill, the federal government would give grants to states to set up insurance exchanges that consumers could use to comparison shop for health insurance. And it would offer subsidies of varying levels to help families with incomes up to 500% of poverty level (roughly $110,000) to pay for coverage.

The federal government would also subsidize small businesses that offer health benefits but have workers with low wages.

The CBO stressed that its estimates are preliminary for several reasons:

- They only reflect analysis of one part of the health committee bill. So they aren't a comprehensive look at the potential costs and savings of all measures in that bill.

- They do not reflect the likely interactions that will occur with other elements of comprehensive health reform that may be included -- such as an expansion of Medicaid or the creation of a public insurance plan, which is the most controversial issue in the health reform debate.

- In addition, the CBO has not yet finished its analysis of all the bill's elements, such as a proposal to let parents cover their children as dependents until they're 27.

The health committee bill is hardly the last word on health reform. Other congressional committees have jurisdiction over other parts of health care reform.

One is the Senate Finance Committee, which will oversee the tax proposals intended to help pay for the overhaul of the health care system.

The finance panel's chairman, Sen. Max Baucus, D-Mont., is expected to release a draft of his health reform bill this week.
Posted by: GolfBravoUSMC || 06/16/2009 13:28 || Comments || Link || E-Mail|| [6475 views] Top|| File under:
83 Percent Support Checking Voters' Photo ID
Earlier this month, the U.S. Department of Justice said the State of Georgia cannot check driver's licenses and Social Security numbers to verify the citizenship of prospective voters. The concern was that Georgia's policy was discriminatory toward minority voters. According to a FOX News/Opinion Dynamics poll released Friday, most Americans disagree with the Justice Department ruling.

When it comes to showing photo identification at a polling place before voting, 83 percent of Americans say they think it is a good idea to require it, because it helps avoid fraud. Only 15 percent of Americans agree with the Justice Department that such a policy is a bad idea.

Click here to see the full poll results.

This sentiment is spread across party lines, with large majorities of Republicans (92 percent), Democrats (76 percent) and independents (84 percent) agreeing with a policy that requires voters to show photo ID before voting.

Those most likely to think that the policy is a bad idea include blacks (23 percent), low income voters (22 percent) and liberal voters (22 percent).

Even more Americans agree that people should be required to show photo ID or a Social Security card to prove U.S. citizenship before registering to vote, with fully 91 percent believing it should be a requirement.

Again, there is overwhelming support for such a policy across party lines, with almost all Republicans (94 percent), Democrats (89 percent) and independents (90 percent) in favor.

While the Help America Vote Act (HAVA) requires first time voters, who register by mail, to show photo ID before voting, there are currently 24 states that have more stringent requirements than HAVA. Of these states, only seven require all voters to show photo ID before voting. The remaining 17 will accept some forms of non-photo ID.

Opinion Dynamics Corp. conducted the national telephone poll of 900 registered voters for FOX News from June 9 to June 10. The poll has a 3-point error margin.
Posted by: GolfBravoUSMC || 06/16/2009 12:24 || Comments || Link || E-Mail|| [6465 views] Top|| File under:
India-Pakistan
Balochistan goes on strike against disappearances
QUETTA: A complete shutter-down and wheel-jam strike was observed across Balochistan on Monday. The Baloch Students Organisation (BSO) had called for the strike against the alleged enforced disappearance of BSO Vice-Chairman Zakir Majeed Baloch, Quetta BSO President Shahzaib Baloch and several other Baloch students. The Anjuman-e-Ittehad-e-Marri also backed the strike.

Life in Quetta and several other districts came to a halt as all business centres, banks and educational institutions remained closed. Police said a case has been registered against unidentified men who burnt an Irrigation Department's vehicle during the strike.
Posted by: Steve White || 06/16/2009 00:00 || Comments || Link || E-Mail|| [6466 views] Top|| File under:
International-UN-NGOs
WHO Chief calls for "fairness" in global health policies
Margaret Chan, the Executive Director of the World Health Organisation (WHO), on Monday urged Member States to place "fairness" at the core of decisions to protect the most vulnerable against major worldwide crises.

"Fairness, I believe, is at the heart of our ambitions in global health. A failure to put equality at the centre of health-care policy decisions is one reason why the world is in such a great big mess," Chan told senior government officials and international experts attending a Forum on Advancing Global Health convened by Secretary-General Ban Ki-moon.

Even the level of preparedness for and capacity to cope with the A-H1N1 influenza outbreak in recent months are strongly biased towards wealthy countries, Chan told the high-level meeting.

"Global warming, hikes in fuel and food prices, the economic meltdown and now the A-H1N1 influenza pandemic hit hardest in developing countries," she added.
She characterized globalization as a rising tide that lifts "the big boats, but swamps or sinks many smaller ones," adding that the financial crisis has "proved highly contagious and this contagion showed no mercy and made no exceptions on the basis of fair play".

In his opening address to the Forum, Ban said "Health is the tie that binds all the Millennium Development Goals MDGs together," in reference to the globally agreed anti-poverty targets with a 2015 deadline. Eradicating poverty, illiteracy and the other challenges the MDGs seek to tackle will not be met without reaching the health targets, he said, adding "that is why global health is a top priority for me".
Posted by: Seafarious || 06/16/2009 00:00 || Comments || Link || E-Mail|| [6467 views] Top|| File under:
Science & Technology
Sneaky New Web Ads Contain Hidden Viruses
On a Saturday night at the end of May, visitors to the forums section of Digital Spy, a British entertainment and media news Web site, were greeted with an ad that loaded malicious software onto their computers. The Web site's advertising system had been hacked.

A number of such attacks have occurred this year, as perpetrators exploit the complex structure of business relationships in the online advertising world, with its numerous middlemen and resellers.

Web security experts say they have seen an uptick in the number of ads harboring malware as the economy has soured and publishers, needing to boost their ad revenues, outsource more of their ad-space sales.

Viruses can be incorporated directly within an ad, so that simply clicking on the ad or visiting the site can infect a computer, or ads can be used to direct users to a nefarious Web site that aims to steal passwords or identities.

In most cases, the problem becomes apparent within a matter of hours and quick fixes are put in place, but that's not fast enough for Internet surfers whose computers end up infected or compromised.

"The system is only as safe as its least secure members, and some of these members can be strikingly insecure," says Ben Edelman, an assistant professor at Harvard Business School who researches Web security issues.

EWeek.com, a technology news site owned by Ziff Davis Enterprise, in February displayed an ad on its homepage masquerading as a promotion for Lacoste, the shirt maker.

The retailer hadn't placed the ad -- a hacker had, to direct users to a Web site where harmful programs would be downloaded to their computers, says Stephen Wellman, director of community and content for Ziff Davis.
Posted by: GolfBravoUSMC || 06/16/2009 12:19 || Comments || Link || E-Mail|| [6463 views] Top|| File under:
Who's in the News
65
[untagged]
Bookmark
E-Mail Me
The Classics
The O Club
Rantburg Store
The Bloids
The Never-ending Story
Thugburg
Gulf War I
The Way We Were
Bio
Merry-Go-Blog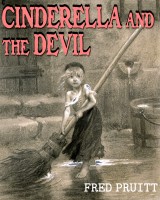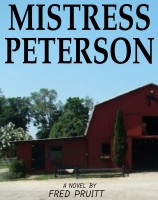 On Sale now!


A multi-volume chronology and reference guide set detailing three years of the Mexican Drug War between 2010 and 2012.

Rantburg.com and borderlandbeat.com correspondent and author Chris Covert presents his first non-fiction work detailing the drug and gang related violence in Mexico.

Chris gives us Mexican press dispatches of drug and gang war violence over three years, presented in a multi volume set intended to chronicle the death, violence and mayhem which has dominated Mexico for six years.
Click here for more information


Meet the Mods
In no particular order...


Steve White
Seafarious
Pappy
lotp
Scooter McGruder
john frum
tu3031
badanov
sherry
ryuge
GolfBravoUSMC
Bright Pebbles
trailing wife
Gloria
Fred
Besoeker
Glenmore
Frank G
3dc
Skidmark
Alaska Paul



Better than the average link...



Rantburg was assembled from recycled algorithms in the United States of America. No trees were destroyed in the production of this weblog. We did hurt some, though. Sorry.
54.80.252.84

Help keep the Burg running! Paypal: