Economy
"GM will never be competitive with the UAW's noose around its neck"
Brian Deese, the 31-year-old Yale Law School dropout charged with restructuring General Motors, takes a lot of flak for his inexperience.

Atlhough a think tank researcher with zero business experience might be an unusual choice for such a big job, GM desperately needs a break from the past. Deese, a novice in an insular industry full of seen-it-all-before veterans, may be uniquely qualified to look beyond what "everyone knows" is possible and bring America's largest automaker into the future.

With a number of powerful lobbies sitting at the negotiation table, Deese is having to cut through the clutter and acknowledge the major structural problems facing GM. The truth is that GM's crisis is the product of decades of gross mismanagement by its own executives and the equally-powerful leaders of the United Auto Workers.

In March of this year, GM President Rick Wagoner was forced to resign at the insistence of the Obama administration. That Ron Gettelfinger, Wagoner's counterpart at the UAW, has clung to his own position is an injustice, but one that could easily be remedied with some pressure from Deese. Continuing to invite Gettelfinger to the table for restructuring talks makes as much sense as tapping Bernie Madoff to reform the Securities and Exchange Commission.

Gettelfinger oversaw the implementation of a UAW contract that runs to more than 1,110 pages, nearly five times larger than the nimble non-union contract Toyota works with. While GM bled $70 billion during the past two years, Gettelfinger resisted all significant cost-savings measures while loudly trumpeting trivial concessions like eliminating Viagra from the UAW health plan and giving up the Easter Monday holiday. And last year, even as GM's financial meltdown threatened his members' pocketbooks, Gettelfinger OK'd a lavish $100,000 union meeting at the Doral Desert Princess Resort in Palm Springs. If flying to D.C. on a private jet was bad optics, the UAW was clearly tone deaf themselves.

Gettelfinger had his chance, but it's time to go.

With Gettelfinger out of the picture, Deese's next move should be helping dissatisfied GM employees decertify the United Auto Workers union. The UAW claims to represent the interests of its 400,000+ members, but this catastrophic failure of leadership calls for a reevaluation of that relationship. GM's remaining employees deserve the chance for a secret-ballot vote on firing their union, just like all workers deserve a vote on whether to be represented in the first place.

Winning majority support for decertification shouldn't be a problem:

GM's workforce has seen countless layoffs and plant closures caused by deep-rooted union legacy costs and head-in-the-sand denial. When GM made a last-ditch attempt at viability by trying to restructure in 2007, the union instigated a futile 41-hour "shot across the bow" strike that in many ways sealed the automaker's fate. And it's certainly safe to say that few of these employees are getting their money's worth from of the $33 million Black Lake golf resort their union owns and operates.

The UAW had a good run, but it's time to go.

Private investors and bondholders wouldn't be the only ones celebrating the UAW's decertification. A recent study from the National Bureau of Economic Research showed that non-unionized companies' stock prices fare significantly better than their unionized counterparts. For UAW members whose ailing pensions depend on GM shares that have plummeted 95% in the past year, freeing the automaker of union entanglements could be the ticket to an actual retirement.

The UAW has failed its members, and GM will never be competitive with the UAW's noose around its neck. The American public is set to become 60 percent shareholders, so we've all got a stake in Brian Deese's performance. We the shareholders can only hope that President Obama's fledgling car czar will exceed expectations, make the tough call, and sever the union cord for good.

Posted by: GolfBravoUSMC || 06/16/2009 15:08 || Comments || Link || E-Mail|| [6495 views] Top|| File under:
Europe
Europe: No Longer A Role Model For America- Except Obama
For decades many in the American political and policy establishment--including close supporters of President Obama--have looked enviously at the bureaucratic powerhouse of the European Union. In everything from climate change to civil liberties to land use regulation, Europe long has charmed those visionaries, particularly on the left, who wish to remake America in its image.

"There is much to be said for being a Denmark or Sweden, even a Great Britain, France or Italy," wrote political scientist Andrew Hacker in his 1971 book The End of the American Era .This refrain has been picked up again more recently by the likes of Washington Post reporter T.R. Reid and economist Jeremy Rifkin. Just last year, international relations scholar Parag Khanna shared his vision of a "shrunken" America lucky to eke out a meager existence between a "triumphant China" and a "retooled Europe."

But the tendency to borrow from the European toolbox may be somewhat questionable, particularly given that a growing number of Europeans are either uninterested--barely 40% bothered to vote in E.U. Parliament elections last week--or in open revolt against their own system of government. In the elections, for example, parties generally opposed to expanding E.U. power gained ground in countries as diverse as Hungary, Slovakia and the Netherlands. In Britain, the relatively small U.K. Independence Party, which even opposed membership in the U.N., out-polled the Labour Party and trailed only the Conservatives, who announced their own shift toward a more euro-skeptic point of view.

Although the E.U.'s current top-down bureaucratic approach is clearly losing support, these recent events don't necessarily mean the E.U. is doomed. It's just that people who might be happy to accept a customs union and perhaps even a common currency are simply proving loath to hand over land use controls and environmental standards, much less foreign policy, to Brussels-based bureaucrats. At its root this move represents both a cry against control and a cry for greater autonomy.

For the Obama administration, there may be some significant lessons here. Compared with Europeans, Americans are disposed to dislike too much central control. Turning Washington into a new Brussels, with regulations to cover virtually any human activity, could backfire both on the president and his party.
Posted by: GolfBravoUSMC || 06/16/2009 14:13 || Comments || Link || E-Mail|| [6472 views] Top|| File under:
Home Front: Politix
Wrong Way on Health 'Reform'
Hat tip, puppy blender


It's hard to know whether President Obama's health-care "reform" is naive, hypocritical or simply dishonest. Probably all three. The president keeps saying it's imperative to control runaway health spending. He's right. The trouble is that what's being promoted as health-care "reform" almost certainly won't suppress spending and, quite probably, will do the opposite.


Posted by: g(r)omgoru || 06/16/2009 05:00 || Comments || Link || E-Mail|| [6470 views] Top|| File under:
The curious firing of Gerald Walpin gets … curiouser
Senator Charles Grassley has demanded records from the Obama administration over the dismissal of the Inspector General for Americorps and raises the possibility that Barack Obama broke a law he co-sponsored in the Senate that protects the independence of the IGs. The firing comes as the Obama administration cut a sweetheart deal with a major Obama backer that allows him to receive federal funding as mayor of Sacramento, and fails to repay taxpayers for the money Kevin Johnson admittedly took illegally:
Posted by: g(r)omgoru || 06/16/2009 04:53 || Comments || Link || E-Mail|| [6469 views] Top|| File under:
Israel-Palestine-Jordan
Time for a new ally?
US President Barack Obama's Cairo speech was a historic event in many aspects. First of all it was remarkable that a Western leader felt legitimized to talk about Islamic truths, as if he were a Muslim theologian. Secondly, he approached the Israeli-Palestinian conflict even-handedly, as if the Jewish right to Israel and the Arab resistance to it have the same moral weight.

...Obama didn't mention the core message of Hamas: the worldwide destruction of the Jews. Ayatollah Khomeini, the instigator of the present Islamist revolution, defined world history, the course of human events, as follows: "From the beginning, the Islamic movement has been obstructed by the Jews. They were the first who developed anti-Islamic propaganda and conspiracies. And this is still the case."

In other words, opposing Israel, the nation of the Jews, is the driving force of the Islamist revolution, both Sunni and Shi'ite. It is its core. It cannot exist if it would give up its ambition to erase Israel. The destruction of Israel is its ultimate goal, its fuel, its body, its nature, its direction and its destination. Only through the destruction of the cunning, conspiring, obstructing Jews the Islamist revolution can reach its goal: the resurrection of the caliphate.

OBAMA EXPLICITLY decided to ignore this threat, and decided to leave Israel in the cold, or better in the heat of a nuclear explosion. This is what he said: "No single nation should pick and choose which nations hold nuclear weapons." The president meant: Israel, a single nation, doesn't have the right to deny Iran nuclear armament. Iran, an existential threat to Israel, cannot be stopped by Israel on its own - this should be matter of the international community, according to the president.

Through his Cairo address Obama made an end to America's alliance with Israel that has lasted over 40 years.

...AMERICA WILL now act as even-handedly to Israel as the European Union.

...The famous Jewish lobby has not been able to prevent Obama's change of direction. The truth is the lobby has always been a myth, and American Jewry, which is in majority an affluent, liberal, assimilated and only vaguely religious group, has been distancing itself more and more from Israel, which it considers right-wing, militaristic, chauvinistic, belligerent.

For liberal American Jews, Israel is a confusing phenomenon. They feel connected to Israel through the remembrance and legacy of the Holocaust, but they are highly politically correct and feel solidly at home on the campuses where generations of students have been brainwashed by the works written by the holy spirit of Arab studies, Edward Said. American Jewry was aware of the president's spiritual mentor in Chicago, Jeremiah Wright, a black racist and anti-Semite, and of his friendship with Rashid Khalidi, a Palestinian intellectual and anti-Zionist with whom he had a strong personal relation. The Jews preferred to side with him instead of worrying about his opinions about Israel.

...A SMALL NATION like Israel, a single and lonely modern democracy in a part of the world in which autocracies and tyrannies are the norm, cannot survive without a strategic partnership with a major international power that is forced, by the sheer size of its interests, to play the complex fields of the Middle East. It is too soon to create a lasting bond with India, a natural ally for Israel. India will emerge during this century as a major international power, both militarily as economically and scientifically, but it cannot give Israel yet the diplomatic and military backup it needs.

But there is another strategic player in the field who would welcome a partnership with Israel, especially with its cutting-edge electronic industries.


Posted by: g(r)omgoru || 06/16/2009 05:08 || Comments || Link || E-Mail|| [6478 views] Top|| File under:
Syria-Lebanon-Iran
Maybe Everything You Know About Iran Is Right After All
Jim Geraghty, National Review

I wonder if Fareed Zakaria still thinks his cover piece in Newsweek, on how "Everything you know about Iran is wrong, or at least more complicated than you think," is accurate.


In an interview last week, Israeli Prime Minister Benjamin Netanyahu described the Iranian regime as "a messianic, apocalyptic cult." In fact, Iran has tended to behave in a shrewd, calculating manner, advancing its interests when possible, retreating when necessary.

Does the management of the election, and the reaction to the protests, seem shrewd and calculating to you?


Iran isn't a dictatorship. It is certainly not a democracy. The regime jails opponents, closes down magazines and tolerates few challenges to its authority. But neither is it a monolithic dictatorship. It might be best described as an oligarchy, with considerable debate and dissent within the elites. Even the so-called Supreme Leader has a constituency, the Assembly of Experts, who selected him and whom he has to keep happy. Ahmadinejad is widely seen as the "mad mullah" who runs the country, but he is not the unquestioned chief executive and is actually a thorn in the side of the clerical establishment. He is a layman with no family connections to major ayatollahs—which makes him a rare figure in the ruling class. He was not initially the favored candidate of the Supreme Leader in the 2005 election. Even now the mullahs clearly dislike him, and he, in turn, does things deliberately designed to undermine their authority.

Divisions in the ruling class seem rather moot at this point. Those who counted the votes seemed set on declaring Ahmadinejad the winner by a landslide; the cops are running around beating protesters in the streets. We'll see if supreme leader Ayatollah Ali Khamenei really offers anything resembling a serious investigation, but I'm not seeing many folks holding their breath. At this point, there's those in power who have the guns, and there's the folks in the street getting shot. A "pure" dictatorship would not behave terribly differently.

It seems like every story about Iran for the past two decades has featured young, hip, urban Iranians with the subtext, "Iran: It's not just the Ayatollah anymore." And from that, a lot of us outside the country had hoped or wondered that the country's changing culture would eventually prompt a change in the way they are governed. Well, this is it. Either this shakes the regime, or the regime comes out of this with a firmer grip on power than ever before. It's great that there are young, hip, urban Iranians who like America and the West. But as long as they're powerless, American policy has to recognize the regime for what it is — ruthless, heavy-handed, oppressive, brutal, and menacing to the region and to our interests.
Posted by: Mike || 06/16/2009 10:26 || Comments || Link || E-Mail|| [6472 views] Top|| File under:
Faster, Please! author: So's How it Going in Iran?
Heard Hugh Hewitt interviewing Michael Ledeen today.... Michael surprised me... to me, he's always been of the opinion that the "people" would need outside help to overthrow the regime. Today —- maybe there is a chance. And it was only Sunday that I suggested, maybe Zahra Rahnavard, Mousavi wife might be available! Interesting thoughts from Faster, Please! here


To start with, the BBC, long considered a shill for the regime by most Iranian dissidents, estimates between one and two million Tehranis demonstrated against the regime on Monday. Thats a big number. So we can say that, at least for the moment, there is a revolutionary mass in the streets of Tehran. There are similar reports from places like Tabriz and Isfahan, so its nationwide.

For its part, the regime ordered its (Basij and imported Hezbollah) thugs to open fire on the demonstrators. The Guardian, whose reporting from Iran has always been very good (three correspondents expelled in the last ten years, they tell me), thinks that a dozen or so were killed on Monday. And the reports of brutal assaults against student dormitories in several cities are horrifying, even by the mullahs low standards.

Western governments have expressed dismay at the violence, and Obama, in his eternally narcissistic way, said that he was deeply disturbed by it, and went on to add that freedom of speech, etc., were universal values and should be respected by the mullahs. I would have preferred a strong statement of condemnation--stressing the evil of killing peaceful demonstrators--but he finally said something.

He probably thinks hes in a bind (he isnt, actually). He probably thinks that if he condemns the violence, and the regime wins, that will lessen his chances to strike the Grand Bargain he so avidly desires. Somebody might remind him that Ronald Reagan was unstinting in his criticism of the Soviet Union ("The Evil Empire"), but negotiated no end of bargains with them, including quite dramatic arms reductions.

Its always better to assert American values, both because hes our president and he should be speaking for all of us, and because catering to the tender sensibilities of the murders in Iran wont gain anything. It will only increase their contempt.

Whats going to happen?, you ask. Nobody knows, even the major actors. The regime has the guns, and the opposition has the numbers. The question is whether the numbers can be successfully organized into a disciplined force that demands the downfall of the regime. Yes, I know that there have been calls for a new election, or a runoff between Mousavi and Ahmadinezhad. But I dont think thats very likely now. The tens of millions of Iranians whose pent-up rage has driven them to risk life and limb against their oppressors are not likely to settle for a mere change in personnel at this point. And the mullahs surely know that if they lose, many of them will face a very nasty and very brief future.


The question for years has been, "Who's the leader of this revolution?


If the disciplined force comes into being, the regime will fall. If not, the regime will survive. Can Mousavi lead such a force? If anyone had said, even a few days ago, that Mousavi would lead a nation-wide insurrection, hed have been laughed out of the room. Very few foresaw anything like the current situation, although I will claim credit for predicting that neither side in the electoral circus would accept the official verdict.

Does Mousavi even want to change the system? I think he does, and in any event, I think thats the wrong question. He is not a revolutionary leader, he is a leader who has been made into a revolutionary by a movement that grew up around him. The real revolutionary is his wife, Zahra Rahnavard. And the real question, the key question in all of this, is: why did Supreme Leader Ali Khamenei permit her to become such a charismatic figure? How could he have made such a colossal blunder? It should have been obvious that the very existence of such a woman threatened the dark heart of the Islamic Republic, based as it is on the disgusting misogyny of its founder, the Ayatollah Khomeini.


What? A woman leader of Iran? Those fashion shows will just get better!


I was told months ago that Khamenei and Mousavi had made a deal. Mousavi would run, and win, and then slowly introduce greater freedom. I didnt believe it at the time, but it has seemed more and more plausible. When somebody at the Interior Ministry called Mousavi on election night to tell him to prepare a victory statement, that was part of the deal.

But by then, the mullahs had seen their doom, and used the only weapons at their disposal: lies and violence. Some have asked why Khamenei used such grossly implausible numbers to "reelect" Ahmadinezhad, but that bespeaks ignorance of the mullahs: there is no lie that will shame them.

No, the real question is why Zahra Rahnavard was given a free hand, and the real answer is that the mullahs, with Khamenei in the lead, made a blunder.


It has often been said, that in revolutions, the first one to blink loses.... these guys have been the pros... but a blink has occurred.


In any event, all of that is irrelevant now. The only thing that matters is winning and losing. Whatever plans Mousavi had for a gradual transformation of the Islamic Republic, they have been overtaken by events; the issue now is the survival of the system. Mousavi has called for a general strike on Tuesday. That is the right strategy, since he must demonstrate that the overwhelming majority of Iranians want an end to the regime. And the dissidents must show that they are not afraid of the thugs.

Mousavi has said that they must use flowers, not guns, since he must aim at the disintegration of the armed killers, not at winning a gunfight.

There are reports of members of the Revolutionary Guards defecting to the dissidents. There is this report from an Iranian website (the only place ive seen it) according to which 16 senior Revolutionary Guards officials have been arrested:

"These commanders have been in contact with members of the Iranian army to join the peoples movement. Three of the commanders are veterans of Iran-Iraq war. They have been moved to an undisclosed location in East Tehran."

If true, its very important, but, as I have often noted, the regime has distrusted them for some time. The young Islamic revolutionaries of the late 1970s are now middle aged, and do not wish to slaughter their neighbors. That is why the mullahs have imported killers from abroad: the five thousand or so Hezbollahis who, according to Der Spiegel, have been brought in from Lebanon and Syria. Dissidents on Twitter report clashes with security forces who do not speak Farsi, and there are even some rumors suggesting that Chavez has sent some of his toughs from Venezuela. Who knows?

The other great threat to the regime comes from the upper reaches of the clergy. Do not be surprised to see some senior ayatollahs denounce the regime; many have done so in the past (Ayatollah Montazeri has been under house arrest for years, and Ayatollah Boroujerdi has been subjected to horrible torture for criticizing the lack of freedom in Iran). We are still quite early in this process.

But the key element is the people. They are only just beginning to understand the reality of their situation. Virtually none of them imagined that they would be in a revolutionary confrontation with the regime just two days after the electoral circus, and few of them can realize, so soon, that they can actually change the world. I think the Mousavis now understand it (they know that they are either going to win or be destroyed). It remains to be seen if they can instruct and inspire the movement.


I've read several Twitters like this, "I'm afraid, but I'll be there." And, "People are leaving their doors open so people can escape to them."


Much will depend on their ability to communicate. The regime has been waging a cyberwar against the dissidents, shutting down websites, cell phones, Facebook, and the like. As most people have learned, the basic communiations tool is Twitter, which somehow continues to function. Bigtime Kudos to Twitter, by the way, for postponing its planned maintenance so that the Iranians can continue to Tweet. Would that Google were so solicitous of freedom.


I didn't know this! Maybe it's time to learn more about this Twittering thingy — first encouter for me, was when the House went against Nancy when she was closing down the session, and the Repubs staged a "to the mattresses" moment.



We dont know whos going to win. The Iranian people know that theyre on their own; they arent going to get any help from us, or the United Nations, or the Europeans. But paradoxically, this lack of support may strengthen their will. There is no cavalry on the horizon. If they are going to prevail, they and their unlikely leaders will have to gut it out by themselves. God be with them.
Posted by: Sherry || 06/16/2009 00:20 || Comments || Link || E-Mail|| [6471 views] Top|| File under:
The meaning of the Tehran spring
By Pepe Escobar

It is 1979 in Tehran all over again. From Saturday to Sunday, the deafening sound deep in the night across Tehran's rooftops was a roaring, ubiquitous "Allah-u Akbar" (God is great). Then, in 1979, to hail the Islamic revolution; now, in 2009, to signify what appears to be the hijacking of the Islamic revolution. Then, the revolution was not televised; it was via (Ruhollah Khomeini) radio. Now, it is being broadcast all across the world.

Let's cut to the chase: what Iranian presidential candidate Mir Hossein Mousavi qualified as "this dangerous charade" and Supreme Leader Ayatollah Ali Khamenei "the sweetness of the election", or better yet, a "divine assessment", has all the non-divine markings of intervention by the Iranian Republican Guards Corps (IRGC). This follows President Mahmud Ahmadinejad officially gaining 64% of the vote in defeating Mousavi in what in the days before Friday's vote had widely been called as a very close race.

Scores of protesters equating Ahmadinejad with Augusto Pinochet in 1973's Chile might not be that far off the mark. Call it the ultra-right wing, military dictatorship of the mullahtariat.

This is emerging as a no-holds-barred civil war at the very top of the Islamic Republic. The undisputed elite is now supposed to be embodied by the Ahmadinejad faction, the IRGC, the intelligence apparatus, the Ministry of the Interior, the Basij volunteer militias, and most of all the Supreme Leader himself.

The elite wants subdued, muzzled, if not destroyed, reformists of all strands: any relatively moderate cleric; the late 1970s clerical/technocratic Revolution Old Guard (which includes Ayatollah Hashemi Rafsanjani, Mohammad Khatami and Mousavi); "globalized" students; urban, educated women; and the urban intelligentsia.

Even fighting a cascade of political and economic setbacks, for the past three decades the regime has always been proud of the Islamic Republic's brand of popular democracy, and its alleged legitimacy. Now the revolution enters completely uncharted territory as thousands of people have taken to the streets in protest against the result.
Continued on Page 49
Posted by: Steve White || 06/16/2009 00:00 || Comments || Link || E-Mail|| [6473 views] Top|| File under:
Home Front: Culture Wars
Lileks on the hating of Sarah Palin: "I swear, it's the heels."
So David's apologized; good. Not going to carp. My work here is done! Yes, my piece in the New York Post pushed him over the edge, and activated his contrition glands. (Kidding, in case you're tone-deaf.) It would seem mulish to continue the matter - and it's not like there aren't greater matters to consume us. . . .

One of the things I found interesting about the matter was the position Palin continues to occupy in many people's minds; it's as if the Right was making Geraldine Ferraro jokes deep into the opening measures of the Reagan administration. As I may have said before, I'm less interested in Palin herself than what she does to other people, because it's funny. Today's example comes from Matt Yglesias, (h/t contentions) blog, and it has to do with the real story of the day, Iran. It's interesting to see people unwittingly demonstrate that they don't spend a lot of time dealing with disparate opinion:


Ahmadinejad is in most ways a classic right-winger, a demagogic nationalist and cultural conservative. In a manner somewhat reminiscent of a Sarah Palin, however,...

You'll be forgiven if you bale out at that point, be you left or right; it's like a conservative commentator ruminating about whether Kim Jong-Il uses the rhetoric reminiscent of Rev. Wright. Perspective. Proportionality. But note how "cultural conservative" becomes conceptually elongated, so "right-wingers" who may, for example, not wish to redefine marriage become bunkmates with someone who denies the existence of homosexuals, and whose regime hangs them from lampposts. Well, we know the right-wingers here would, if they could, right? It's only the possibility of bad PR that keeps Dick Cheney from setting his daughter on fire. As for demagogic nationalism, one suspects that Yglesias finds demagogy in anyone who talks about love of country and the great things America has done without landing with both feet on a big wet BUT, and then goes on read the syllabus from a Howard Zinn course.

I didn't love America any less in the Clinton years than I did in the Bush years, or vice versa; I don't conflate my opinions about transitory leaders with my opinion about the nation's role in history and its exceptional, if occasionally improvised, conflicted, and compromised struggle to do the right thing. I mean, go back in history and find another one of us. (Note: small ethnically coherent Nordic states that can't project power six feet over the border really don't count.) But unqualified love of country unnerves some people, as though the lack of qualifications means you don't recognize qualifying factors. Me, I think they're obvious; we're made of humans, after all, and every house we build has beams of crooked timber. But I don't recall a lot of FDR speeches laying out a litany of American sins in order to bolster the case for why America should fight Hitler, despite all those troubling similarities. After all, we lynched Jews, too, ergo we must face our own demons as well as those abroad. And so on.

It's interesting how he mentions Ahmadinejad's demogogy, his "language of class resentment, painting his more pragmatic and reformist opponents as decadent elites out of touch with ordinary people," and his populist use of oil revenues, and Sarah Palin comes to mind instead of Chavez - who, after all, called Ahamdi to tender a warm congrats. I swear, it's the heels. They just make some men feel so small. In any case, when she gives a speech at the UN and later describes how she felt herself enveloped in a godly glow, give me a call.
Posted by: Mike || 06/16/2009 16:53 || Comments || Link || E-Mail|| [6470 views] Top|| File under:
First there was "Bush = Hitler" -- now it's "Ahmadinejad = Palin!"
Jonah Goldberg, National Review

I could swear that Matt Yglesias used to talk about how Ahmadinejad was ultimately reasonable. Now Ahmadinejad's a really bad guy because he's like . . . Sarah Palin.


Ahmadinejad is in most ways a classic right-winger, a demagogic nationalist and cultural conservative. In a manner somewhat reminiscent of a Sarah Palin, however, he clothes this right-wing politics in a language of class resentment, painting his more pragmatic and reformist opponents as decadent elites out of touch with ordinary people. Unlike the populists of the American right, however, he merges this rhetoric with something resembling an actual populist economic agenda. The main element has been the use of oil revenue to expand the state sector of the economy in an attempt to distribute wealth more broadly throughout the country. This approach has gained Ahmadinejad a loyal following among the rural poor and public employees, but Iran's objective economic performance has been disappointing, even during the great oil boom years.

Daniel Halper responds:


Yes, Yglesias is referring to the same Mahmoud Ahmadinejad who calls for Israel to be wiped off the map, who denies the existence of the Holocaust, who calls Jews (whoops, Zionists) the "true manifestation of Satan," and so on. But the main distinction between Ahmadinejad from Palin? The former is in favor of redistributing the wealth, which automatically makes him better than Palin in Yglesias's mind.
Posted by: Mike || 06/16/2009 13:15 || Comments || Link || E-Mail|| [6469 views] Top|| File under:
Wapo Columnist Gives Obama Credit for Iran Election Protests
By David Ignatius

The stormy Iranian elections are one more sign of how the world has been shaken up in the age of Barack Obama.


of course if unstormy elections had placed 'moderate' terrorists in charge in Tehran, that would have also shown Obama's greatness - in fact that was the prepared abc, cnn, cbs, wapo, nytimes, nbc narrative up to 72 hours ago


U.S. intelligence officials consulted with the White House as speechwriters were preparing the Cairo address -- seeking to calibrate the message in a way that would be most effective in countering Muslim extremists. These officials believe that Obama, with his coolly rational approach, is suggesting a new pathway for young people who might otherwise be tempted by jihadist rhetoric.

"What the president has done thus far is create a strategic framework for understanding the U.S. in a different way," said a second intelligence official. Obama is "chipping away" at the radical narrative and "increasing the number of alternatives to that radical view," he explained. "He's making more attractive the idea that change can occur outside the radicalization process."

A similar analysis of Obama's outreach to the Muslim world comes from Tawfik Hamid, a former jihadist from Egypt who was once part of a network that included Ayman al-Zawahiri, the No. 2 official in al-Qaeda. Hamid argued in an interview that Obama has encouraged "critical thinking" among young Muslims -- pushing them to transcend the simple categories of halal (pure and Islamic) and haram (impure and un-Islamic). Hamid recalled that among his jihadist group in Cairo, there was a saying: al fikr kufr, which loosely translates as "To think makes you an infidel." Obama challenges that.

Reason vs. unreason; outreach vs. closed minds; connection with the modern world vs. isolation and backwardness; freedom vs. repression. This is the shape of the debate in Iran and much of the rest of the Muslim world as the age of Obama moves forward. For once, it's an argument that puts America firmly (but unobtrusively) on the side of the people. What we're seeing in Tehran is a reminder that millions of Muslims hunger for change -- but they want to make it themselves.
Posted by: Lord garth || 06/16/2009 10:12 || Comments || Link || E-Mail|| [6464 views] Top|| File under:
Who's in the News
65
[untagged]
Bookmark
E-Mail Me
The Classics
The O Club
Rantburg Store
The Bloids
The Never-ending Story
Thugburg
Gulf War I
The Way We Were
Bio
Merry-Go-Blog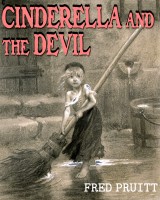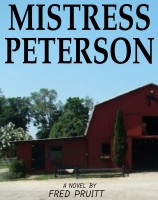 On Sale now!


A multi-volume chronology and reference guide set detailing three years of the Mexican Drug War between 2010 and 2012.

Rantburg.com and borderlandbeat.com correspondent and author Chris Covert presents his first non-fiction work detailing the drug and gang related violence in Mexico.

Chris gives us Mexican press dispatches of drug and gang war violence over three years, presented in a multi volume set intended to chronicle the death, violence and mayhem which has dominated Mexico for six years.
Click here for more information


Meet the Mods
In no particular order...


Steve White
Seafarious
Pappy
lotp
Scooter McGruder
john frum
tu3031
badanov
sherry
ryuge
GolfBravoUSMC
Bright Pebbles
trailing wife
Gloria
Fred
Besoeker
Glenmore
Frank G
3dc
Skidmark
Alaska Paul



Better than the average link...



Rantburg was assembled from recycled algorithms in the United States of America. No trees were destroyed in the production of this weblog. We did hurt some, though. Sorry.
3.223.3.251

Help keep the Burg running! Paypal: