Africa Horn
Somali mosque blast 'kills many'
The original counting: one, two, many.
At least 10 people have been killed by a mortar bomb blast at a mosque in the Somali capital Mogadishu, say reports. It was unclear clear who fired the mortar but it came as pro-government forces continued to battle radical Islamist guerrillas in the city.

The fighting has killed more than 250 people - civilians and combatants - since it erupted last month.

Dadir Ali Jes, who witnessed the mosque attack, said he believed at least 13 people had been killed in what he said was "the most terrible incident".

Meanwhile UNICEF, the UN's children's agency, says Islamist fighters have looted its supplies being held in the southern Somali town of Jowhar. Hannan Sulieman, Unicef's acting Somalia representative, said the UN workers "strongly urge that humanitarian work not be impeded in any way", and called for the immediate release of looted supplies.


Two chances of that, slim and none ...
Posted by: Steve White || 06/18/2009 00:00 || Comments || Link || E-Mail|| [6465 views] Top|| File under:
Mogadishu police chief among 22 killed in clashes
Somali government forces attacked rebel strongholds in Mogadishu on Wednesday, triggering battles that killed at least 22 people, including the capital's police chief, witnesses and officials said.

Residents cowered in their homes or took cover behind buildings as mortars slammed into the city. Rebels wearing headscarves and ammunition belts draped over their shoulders were seen arriving from the outskirts of the capital to join the battle. The government only controls a few blocks of Mogadishu with the help of an African Union peacekeeping force that guards the air and sea ports and other key government installations.

Different insurgent groups control the rest of Mogadishu, and their goal is to topple Somalia's Western-backed government. "A mortar landed on a neighbour's house and killed two people and injured four others," witness Abdiwali Dahir said from one of the two areas of southern Mogadishu where the fighting was under way. Police spokesman Col. Abdullahi Hassan Barise said Mogadishu police chief Col. Ali Said died in the fighting but was unable to provide details about how that had happened. Said had led the capital's police force for about two years.

Another witness, Farah Abdi, said he saw five corpses lying in the capital's streets. Speaking in a telephone interview as the sound of heavy gunfire echoed in the background, Abdi said three of the victims were civilians and that the two others appeared to be of a rebel fighter and a government soldier. An administrator at Mogadishu's Medina Hospital, Ali Ade, said it had received 39 wounded people, with three of them dying.

In another part of southern Mogadishu, an Associated Press reporter saw six bodies lying in a street outside a home that had been hit by a mortar. A grieving Somali woman identified one of the victims as her son. "A stray mortar landed on these young men who sought refuge in our house," said the woman, Hawo Hassan. "It is a tragic day. The fighting occurred after a surge of violence in Somalia's capital in May had killed about 200 people as insurgents battled the government and its allies.

In another development on Wednesday, UNICEF condemned the looting of its supplies and the continued occupation of its compound in the southern Somalia town of Jowhar by an rebel group. Looted supplies include nutritional supplements for about 40,000 children under the age of three, the agency said in a statement. UNICEF said al-Shabab militiamen on May 22 occupied the compound when they took control of Jowhar, which had been an operational hub for the agency's humanitarian work in southern and central Somalia.

Refugees: The world's largest refugee camp in Kenya hosting Somali refugees is bursting at the seams, aid groups warn, asking that Kenya grant more land to host the hundreds of Somalis arriving in the UN-run Dadaab cluster every day.
Posted by: || 06/18/2009 00:00 || Comments || Link || E-Mail|| [6467 views] Top|| File under: al-Shabaab
Arabia
Two Kuwaitis get five years for sending youths to Afghan jihad
The Criminal Court Wednesday found two Kuwaiti men guilty of recruiting youths to go to Afghanistan to fight the US forces in Kabul and sentenced them to five years in jail.

Case papers indicate the arresting officer's investigations revealed the main accused, identified only as Abdullah E., worked for the Ministry of Awqaf and Islamic Affairs and met the second accused, Mohammed A., inside a mosque in the suburb of Dhahr. According to the arresting officer, the men are members of groups who consider the governments and rulers infidel.

Case papers also indicate on Jan 30, 2008, Mohammed arranged Abdullah's travel to Pakistan via Saudi Arabia, Bahrain, Dubai and Iran. He provided Abdullah with the money he needed for the trip. When Abdullah reached the province of Waziristan, he joined a training camp and stayed there for 20 days. During that period he received training on the use arms and ammunition. However, he failed the test and was caught consuming drugs. Abdullah was forced to return to an area bordering Iran where he met an unidentified person from another Muslim group. When the person discovered Abdullah was a drug addict, he shot him in the foot to force him to return to Kuwait. Upon arrival at the Kuwait International Airport on Jan 25, 2009, he was arrested and whisked away for interrogation.
Posted by: ryuge || 06/18/2009 02:58 || Comments || Link || E-Mail|| [6474 views] Top|| File under:
India-Pakistan
Tribal commanders turn on Mehsud as Mighty Pak Army™ threatens lair
A war of words erupted in Pakistan's tribal belt today as pro-government tribal commanders fired verbal salvoes against the embattled Taliban leader Baitullah Mehsud while the army pressed ahead with its plans to invade his South Waziristan lair.

Qari Zainuddin, a fellow Mehsud tribesmen who has risen from obscurity in recent months, accused the warlord of being an Indian and Israeli agent. "He is working against Islam," he told Geo television. Another commander, Turkistan Bhittani, launched a more fanciful slur – that Baitullah, who has a $5m US government bounty on his head, is in the secret employ of Washington.

The comments underscored the tangled web of jihadi politics and personalities facing Pakistan's army as it prepares for a battle that could determine the future of Pakistan. They came as missiles fired from what is thought to have been a US drone were reported to have killed nine militants in South Waziristan.

Mehsud, the leader of Pakistan's largest Taliban grouping, has become the country's top hate figure for launching suicide attacks and allegedly orchestrating the assassination of former prime minister Benazir Bhutto in 2007. His mountainous stronghold is also home to hundreds of al-Qaida fighters, possibly including Osama bin Laden, although most experts believe he is hiding further north in the tribal belt.

Fresh from its success in Swat, where the Taliban have been driven from the main towns, the Pakistani army hopes to isolate Mehsud in South Waziristan through a combination of military strikes and alliances with friendly tribal commanders.

The newly aggressive approach has won generous praise from a previously sceptical US government. But while tribal allies such as Zainuddin oppose Mehsud, they also support al-Qaida and fight western troops in Afghanistan. "We have reservations that this is going to work," said a senior western diplomat in Islamabad. The operation has unofficially started, with troops imposing an economic blockade on Mehsud territory, sealing off approach roads and rounding up supporters. Helicopters and warplanes have pounded targets in Janni Khel district on the fringe of Waziristan.

Anwar Kamal Marwat, a tribal leader from the nearby district of Lakki Marwat, witnessed the violence. "There was no hand to hand fighting. It was all artillery and air attacks," he said. Women and children fleeing the fighting had been permitted to shelter in his area, a traditional courtesy in tribal warfare.

The Mehsud campaign is likely to be far tougher, and bloodier, than the six-week Swat operation. "It will be long, and too many people will die on both sides," said Sailab Mehsud, a veteran local journalist.Handled wrong, it could stir a wider revolt among fiercely independent tribesmen. Mass arrests of Mehsud tribesmen had stirred great anger, said Mehsud. "People say that they will shift to Afghanistan or join Baitullah," he said.

Mehsud may strike back with violence in the major cities. Two days ago authorities in Peshawar closed the city airport, apparently indefinitely, after threats of attack.
Posted by: tu3031 || 06/18/2009 12:46 || Comments || Link || E-Mail|| [6465 views] Top|| File under: TTP
Suspected US missile strikes in Pakistan kill 8
ISLAMABAD -- Suspected U.S. missile strikes pounded the hide-outs of a Taliban commander in northwestern Pakistan on Thursday, killing at least eight people, government officials said.


Suspected. Heh. Could have been the Ruritanians ...

Shahab Ali Shah, the top administrative official in the South Waziristan tribal area along the Afghanistan border, said the missiles hit close to the villages of Gharlamai and Nandaran, about six miles (10 kilometers) west of the Wana bazaar area. He said the death toll could rise as villagers dig through the rubble.

Two Pakistani intelligence officials, speaking on condition of anonymity because they are not authorized to talk to media, said a training center of Taliban commander Malang Wazir between the two villages was the target and that nine people were killed.

Two other intelligence officials, also speaking on condition of anonymity, said four missiles were fired at two sites. They put the casualties at eight dead and about two dozen wounded.

Ali Khan Wazir, a shopkeeper, said Ruritanian drone aircraft had been flying over the area for hours before the explosions. He said Taliban vehicles were seen rushing to the scenes.

Suspected U.S. missiles fired from unmanned drones have repeatedly struck South Waziristan, most recently on Sunday after nearly a one-month lull. The strikes have generated a backlash over civilian casualties.

Wednesday's strikes come as the Pakistani military has started pounding militant targets in the area with airstrikes. The highly anticipated operation is seen as a potential turning point in the yearslong and sometimes halfhearted fight against militancy in Pakistan. It could also help curb Taliban attacks on Western forces in Afghanistan.

But while Washington has been pushing for the offensive, on the heels of a similar operation in the Swat Valley, fighting in the lawless tribal region will likely be the toughest yet for Pakistan's military, testing both its combat capability and the government's will to see it through. The Swat offensive has triggered a wave of retaliatory attacks by militants across Pakistan that have been blamed on Pakistani Taliban leader Baitullah Mehsud, whose base is in South Waziristan.

More than 100 people have died since late May in suicide bombings on targets including police and security buildings, mosques and a hotel catering to foreigners. The attacks have fueled anti-Taliban sentiment in Pakistan that in turn has emboldened the politically weak government of President Asif Ali Zardari.
Posted by: tu3031 || 06/18/2009 10:17 || Comments || Link || E-Mail|| [6468 views] Top|| File under:
Five terrorists held
Police on Wednesday arrested three suspected terrorists, including two would-be suicide bombers, in Rawalpindi; a suspected Taliban from a mosque in Peshawar's Kissa Khawani Bazaar; and a notorious terrorist from the Lashkar-e-Jhangvi group in Karachi. Police also seized suicide jacket, a hand grenade, two pistols, 90 rounds and 2 kilogrammes of explosives. The man arrested in Karachi -- identified as Irfan Islam alias Lamba -- was wanted by police and his name was listed in CIA's Red Book for 2009.
Posted by: || 06/18/2009 00:00 || Comments || Link || E-Mail|| [6469 views] Top|| File under: al-Qaeda in Pakistan
Pakistan arrests terrorist for attacking Sri Lankan team
Lahore City Police Chief (CCPO), Pervez Rathore, talking to newsmen in eastern Lahore city said that [one of] the terrorist[s] involved in Sri Lankan cricket team has been arrested and seven other terrorists of the attack including the mastermind have been identified.

He said the arrested terrorist has been identified as Zubair alias Naek Muhammad and he belongs to, hitherto unknown, Tehriki Taliban Punjab (TTP) militant group. He added that he is a retired low-ranking army officer.

And not noticeably Foreign™, mind you.

The CCPO identified the mastermind as Aqil alias Dr. Usman alias Rana Hanif and said that he was also involved in attacks on former President Pervez Musharraf. He said further that all the involved militants belong to Southern Punjab belt and hoped that they will be soon arrested.

About ten militants attacked the Sri Lankan cricket team in Lahore while on way to the Cricket Stadium on 3rd March. The attack left seven people including five policemen dead and six Sri Lankan players injured.
Posted by: Seafarious || 06/18/2009 00:00 || Comments || Link || E-Mail|| [6465 views] Top|| File under:
Iraq
Iraqi Arrested in Shooting of Lawmaker
BAGHDAD — Iraqi forces on Wednesday arrested a man suspected of being involved in last week's assassination of a leading Sunni member of Parliament, Iraqi officials said.


Excellent and good job by the Iraqi forces.

Around 1 p.m., a quick-response force raided a house in the western Baghdad neighborhood of Ghazaliya, an area once controlled by Sunni insurgents, and detained a man described as "the mastermind" behind the killings of Harith al-Obaidi, the lawmaker, an aide and three bodyguards, said Brig. Gen. Nomon Dakhil Jawad, the commander of the force. General Jawad identified the suspect as Ahmed Abid Uwaid al-Luhaibi, a member of the Awakening, a government-backed Sunni paramilitary force. The general said Mr. Luhaibi was also an assistant commander in the Islamic State of Iraq, a Sunni jihadist group.

Maj. Gen. Abdul Karim Khalaf, a spokesman for the Ministry of the Interior, confirmed the arrest but said it was too early to say what role Mr. Luhaibi might have played in the killing.

Mr. Obaidi, his aide and his bodyguards were shot at point-blank range in a mosque on Friday afternoon, shortly after Mr. Obaidi had given a sermon. Mr. Obaidi was the leader of the main Sunni bloc in Parliament, as well as a strong critic of human rights abuses in Iraqi prisons.

An officer on the government committee investigating the assassination, who asked not to be identified because he was not authorized to speak publicly, said Mr. Luhaibi was linked to the weapon used in the killings.
Posted by: Steve White || 06/18/2009 00:00 || Comments || Link || E-Mail|| [6472 views] Top|| File under:
Israel-Palestine-Jordan
Gaza was a "test field" for new weaponry -- sez expert
Surely this report has gone viral in the alternate reality-based community...

Weapons Advisor Jean-Francois Fechino on Wednesday noted that Gaza, during the Israeli war, was a test field for weapons for the military industry. Fechino, a military and environmental expert, was part of a fact-finding mission spearheaded by the Arab Commission for Human Rights,


Oh stop right there. Arab Commission for Human Rights? Oh, it is to laugh ...

... which visited Gaza and compiled a detailed report about the crimes committed by Israel, as well as the weapons used, added that there is ample evidence that depleted uranium, Dime and other weapons were used by the Israeli army during the Gaza war.

He further stressed that the new weapons used are not yet included in the international conventions that guide conduct during wars.

Fechino also pointed out that the Israelis used phosphorus bombs as offensive weapons and not as weapons to hide their movements, adding that Dime -- Dense Inert Metal Explosive -- was proved to be extensively used.

Another weapon, the GBU-39, which Israel purchased 1,000 from the United States in October 2008, was also used, he noted, saying each GBU-39 bomb weighs 113 kilograms and has the penetration capacity of bombs that weigh 900 kilograms.

Fechino said that these are intelligent and smart bombs


Not just intelligent, not just smart, they're intelligent and smart!

... that can be redirected to their target, they can explode on the surface or under. This bomb, he said, was filled inside and out with depleted uranium, as one GBU-39 carries 75 kilograms of depleted uranium.

"If the 1000 bombs were used against the Philadelphia corridor that would be equivalent to 75 tons of uranium, which in turn is the equivalent of 16 nuclear bombs of the one bomb dropped over Hiroshima," he said. He added that such a spread of depleted uranium under the soil of the Philadelphia corridor carries with it the option of radiation that would result in different cancer diseases and could also lead to the birth of babies whose genes have been modified forever.


Conveniently forgetting that there is a way why it's called depleted uranium ...

Another weapon used, he said, was the Fuel-Air Explosive bomb derived from Napalm, an internationally-prohibited material. He said such a bomb "opens the gates of hell", noting that the heat that results from this bomb reaches 3,000 digress Celsius, and its speed of ignition is three times the speed of sound some 3,000 kilometers per hour, resulting in absorbing the oxygen in the surface of the explosion, which in turn leads to the suffocation of those who have not been killed by injury or flames.

This weapon, Fechino noted, destroys traces of any other weapon used.

And then they destroy any traces of themselves. Very tricksy, these juice weapons.
Posted by: Seafarious || 06/18/2009 00:00 || Comments || Link || E-Mail|| [6469 views] Top|| File under:
Syria-Lebanon-Iran
Captured by the Basij
The floor was covered with black ash and steam was coming out of it. Students were forced to lie on the ground and roll across it. If they hit someone elses feet, they'd get hit with baton. The guards kept asking, "are you going to make revolution?"

Later, they were continuously told to look down and then up. After a few minutes of staring at the ground, they would receive a kick to the face. "why aren't you looking at the ground?" they'd then say.

One student was injured in the eye earlier. He said his eyes were hurting badly, said losing eyesight. He then received a kick to his face. Another student with a broken leg, and in the corner, they didn't treat well.

Almost no water offered. Students were lined up in 5s one behind another, and a little water was poured over them quickly. One of the head officers asked jokingly if their thirsts were quenched. The officers responded saying yes. The head officer then asked "then why is one in corner dying?" Soldiers took a hose and shot boiling water at all of them.

Another ugly and dirty torture was sexual torture. They are so embarrassed that they don't want to say what happened. Once transferred to police station, the sexual torture continued.

The students were taken later to security police. They were taken to a press conference with Chancellor Dr Rahbar and a member of Majlis. The students were given shirts to cover up their blood, and the government media showed up to report. The Chancellor said the students of Tehran University were fine, but that they would still look into the allegations that the Basij had treated students poorly.

How is it possible in a country claiming to be islamic that such crimes to humanity could happen? Who is responsible for these actions? Why is the interior ministry that is supposed to protect the people a place of torture?
Posted by: Frozen Al || 06/18/2009 12:56 || Comments || Link || E-Mail|| [6474 views] Top|| File under:
Iran's Revolutionary Guards issue warning to media
TEHRAN, Iran (AP) — Iran's most powerful military force is warning online media of a crackdown over their coverage of the country's election crisis. The Revolutionary Guards, an elite body answering to the supreme leader, says Iranian Web sites and bloggers must remove any materials that "create tension" or face legal action.

It is the Guards' first public statement since the crisis erupted following the presidential election last Friday.

Iranian reformist Web sites as well as blogs and Western Web sites like Facebook and Twitter have been vital conduits for Iranians to inform the world about protests over the declaration of election victory for hardline President Mahmoud Ahmadinejad.

The government barred foreign media Tuesday from leaving their offices to report on the street protests.
Posted by: Steve White || 06/18/2009 00:00 || Comments || Link || E-Mail|| [6464 views] Top|| File under:
'Unfortunate incidents' probed at Iran university amid crackdown
TEHRAN, Iran (CNN) -- Iran said Wednesday it is investigating reports of violence at a Tehran University dormitory in the wake of rallies sparked by last week's disputed election. The aftermath of anti-riot police actions at Tehran University shows smashed computer terminals.

Tehran University students told a CNN iReporter that government forces staged a massive crackdown early Monday at the university's dorm. Some students were detained in the raid. Students jumped out of windows to escape the Iranian police forces who threw tear gas and beat students, according to the iReporter, a former Tehran University student who now lives outside Iran. He did not want to be identified for security reasons.

CNN has been unable to confirm the account because of restrictions on international media in Tehran.

Parliament speaker Ali Larijani on Wednesday called for an "unbiased report" by the team of lawmakers appointed to look into the "unfortunate incidents" at the university dorm, according to Iran's government-funded Press TV. "There has been news of unfortunate incidents taking place in parts of the city such as the Tehran University dormitory, and it appears that hidden hands are at work to feed foreign media outlets with propaganda," Larijani said.

The investigating lawmakers have spoken to Tehran University students and other officials and are demanding the release of the detained students, Press TV reported. The lawmakers are also calling for the arrest and punishment of those who perpetrated the violence and for students to be compensated for their loss, according to Press TV.

The CNN iReporter said one Tehran University student e-mailed him as the assault on the dormitory happened between 1 and 5 a.m. Monday. "So around 4 a.m., he sends this very frightening e-mail. He says, 'Right now Ansaar [pro-government] forces are outside of buildings and threatening students to, 'Get out of the rooms like good boys.' Thank God the night is going to be over soon. Please pray for us!'" the iReporter told CNN.

A couple hours later, the student wrote, "Some students jumped out of windows to save themselves and got injured, but the shameless forces even beat and arrested those too. ... Some of the arrested students are released after more beating and interrogation, others are missing."

The iReporter said he believes Iranian students have "a very important role" in Iranian politics, but noted that the current protests in Iran are more than just a student movement.

"At least the perspective that those forces have is that the students are at the leadership of this movement," he said. "This might or might not be true especially right now because all the people are involved in this protest and it's not only students. They have a very important role here."

There have been reports of crackdowns on other Iranian universities. Amateur video posted on YouTube showed several injured people identified as Isfahan University students.

Amnesty International said it appeared students were also targeted at Tabriz University in northwestern Iran when security forces entered dormitories there and detained 10 students. Amnesty also reported similar crackdowns on university students in the cities of Shiraz, Mashhad and Zahedan.

The human rights agency called on Iranian authorities to "end attacks on students."
Posted by: Steve White || 06/18/2009 00:00 || Comments || Link || E-Mail|| [6472 views] Top|| File under:
Iran players don protest colours
Six members of the Iranian football team have worn green armbands during a World Cup qualifying match against South Korea in Seoul. The players wore the colour adopted by the opposition presidential candidate Mir Hossein Mousavi in an apparent show of support.

Most of the players had removed the bands in the second half.


According to some tweets I saw, they were pretty well threatened with death and the deaths of their families if they didn't remove them.

The team's captain, Mehdi Mahdavikia, was the only one of the players to keep his armband on after half time. It was suggested the other players had been ordered by the coach to remove their bands.

Fans from Iran staged a protest outside the stadium to show their support for the demonstrations at home. One of their banners read "Go to hell dictator", and they chanted, "Compatriots, we will be with you to the end with the same heart".

During the match they held up green paper signs reading "Where is my vote?" and waved Iranian national flags emblazoned with the plea, "Free Iran".

The game in Seoul ended in a 1-1 draw.
Posted by: || 06/18/2009 00:00 || Comments || Link || E-Mail|| [6468 views] Top|| File under: Govt of Iran
Thousands return to streets of Iran's capital
Thousands of Iranians swarmed the streets of Tehran on Tuesday in rival demonstrations over the country's disputed presidential election, pushing a deep crisis into its fourth day despite a government attempt to placate the opposition by recounting a limited number of ballots.

Iran's supreme ruler drew a firm line against any threats to the regime, warning Iranians to unite behind the country's Islamic system as authorities imposed severe restrictions on independent media.

After days of dramatic images of Iranians protesting the declaration of victory for hard-line President Mahmoud Ahmadinejad, the government said employees of foreign media could only cover events authorized and announced by the government.

Supreme Leader Ayatollah Ali Khamenei made an extraordinary appeal in response to tensions over the disputed election, which has presented one of the gravest threats to Iran's complex blend of democracy and religious authority since the system emerged from the 1979 Islamic Revolution.

"In the elections, voters had different tendencies, but they equally believe in the ruling system and support the Islamic Republic," Khamenei said at a meeting with representatives of the four presidential candidates. "Nobody should take any action that would create tension, and all have to explicitly say they are against tension and riots."

A day after a massive opposition rally that ended in deadly clashes with pro-government militiamen, Iran's main electoral authority said it was prepared to conduct a limited recount of ballots at sites where candidates claim irregularities took place.

Reformist candidate Mir Hossein Mousavi has called the election an "astonishing charade," demanding it be canceled and held again.

His representative, reformist cleric Ali Akbar Mohtashamipour, reiterated that demand Tuesday after a meeting of the Guardian Council, calling along with representatives of two other candidates for an independent investigation of voting irregularities. The Guardian Council is an unelected body of 12 clerics and Islamic law experts close to the supreme leader and seen as supportive of Ahmadinejad.

Mousavi said Monday he believes the council is not neutral and has already indicated support for Ahmadinejad.

"If the whole people become aware, avoid violent measures and continue their civil confrontation with that, they will win. No power can stand up to people's will," Mohtashamipour said. "I do not think that the Guardian Council will have the courage to stand against people."

A spokesman for the Guardian Council, Abbas Ali Kadkhodaei, did not rule out the possibility of canceling the results, saying that is within the council's powers, although nullifying an election would be an unprecedented step.

In the afternoon, the government organized a large rally in Tehran, as if to demonstrate it also can bring people into the streets. Thousands waved Iranian flags and pictures of the supreme leader, thrusting their fists into the air and cheering as speakers denounced "rioters" and urged Iranians to accept the results showing Ahmadinejad was re-elected in a landslide Friday.

"This nation will protect and defend its revolution in any way," Gholam Ali Haddad Adel, a prominent lawmaker and Ahmadinejad supporter, told the pro-government crowd in Vali Asr Square.

He called on Mousavi's supporters to accept the results and press their complaints through legal means.

"After all, in all elections there will be losers and winners, naturally," he said. "This should not cause a rift between the people."

The appeal for unity failed to calm passions, and a large column of Mousavi supporters -- some of them with green headbands and their faces masked against tear gas or to hide their identities -- marched peacefully along a central avenue in north Tehran, according to amateur video.

A witness told The Associated Press that the pro-Mousavi rally stretched more than a mile (1.5 kilometers) along Vali Asr avenue, from Vanak Square to the headquarters of Iranian state television.

Security forces did not interfere, the witness said, and the protest lasted from about 5 p.m. to 8 p.m. Other witnesses told the AP that about 100 people continued the protest in front of state TV past 9:45 p.m. The witness spoke on condition of anonymity for fear of government reprisal.

Mousavi appeared to be trying to harness the days of street rage into a more carefully directed campaign of civil disobedience. In a message on his Web site, he said he would not attend Tuesday's demonstration and urged his supporters not to resort to violence.

The Web site said Mousavi and his supporters planned another large demonstration along the path of Monday's massive protest, for Wednesday afternoon. It said they have asked the Interior Ministry for permission but didn't say whether they got a response or if they would go ahead if rejected.

Ahmadinejad, who has dismissed the unrest as little more than "passions after a soccer match," attended a summit meeting in Russia that was delayed a day by the unrest in Tehran. That allowed him to project an image as Iran's rightful president, welcomed by other world leaders.

In Washington, President Barack Obama expressed "deep concerns" about the legitimacy of the election and post-voting crackdowns but declined to term Ahmadinejad's re-election a fraud.

"I do believe that something has happened in Iran," with Iranians more willing to question the government's "antagonistic postures" toward the world, Obama said. "There are people who want to see greater openness, greater debate, greater democracy."

After images were shown around the world of Monday's mass protests and violence, authorities said foreign media, including Iranian employees, could only work from their offices, conduct telephone interviews and monitor official sources such as state television.

The rules prevent media outlets, including The Associated Press, from sending independent photos or video of street protests or rallies.

Also Tuesday, foreign reporters in Iran to cover last week's elections began leaving the country. Iranian officials said they will not extend their visas.

At least 10 Iranian journalists have been arrested since the election, "and we are very worried about them, we don't know where they have been detained," Jean-Francois Julliard, secretary general of Reporters Without Borders told AP Television News in Paris. He added that some people who took pictures with cell phones also were arrested.

A Web site run by former Vice President Mohammad Ali Abtahi said the reformist had been arrested.

Saeed Hajjarian, a prominent reformer, also has been detained, Hajjarian's wife, Vajiheh Masousi, told the AP. Hajjarian is a close aide of former President Mohammad Khatami.

Iranian state radio said seven people were killed in Monday's protests -- the first confirmation of deaths from the demonstrations that started Saturday after the election results were announced. It said people were killed during an "unauthorized gathering" at a mass rally after protesters "tried to attack a military location."
Posted by: || 06/18/2009 00:00 || Comments || Link || E-Mail|| [6464 views] Top|| File under: Govt of Iran
The crackdown begins
Government security forces detained key elements for the riots that occured during the past few days in the Iranian capital, said Minister of Intelligence and Security Gholam Hossein Mohseni Ejehei on Wednesday.

Ejehei told reporters after a cabinet meeting that "we indentified a number of key elements that caused the riots in Tehran and arrested them."

He also told the official Islamic Republic News Agency (IRNA) that personnel of his ministry and other security services used resources available

Facebook, Twitter, CNN footage, the RB DS&TP, etc...

to identify violators of the law and security, namely those who were involved in vandalism and violence.

He indicated at the intention to refer the arrestees to the judiciary for punishment.
Posted by: Seafarious || 06/18/2009 00:00 || Comments || Link || E-Mail|| [6487 views] Top|| File under:
What is "Civil, Well-Reasoned Discourse"?
OR How to avoid being banned

To: the ladies and gentlemen of Rantburg, including those of you who aren't sure you (or that other guy!) merit the title. For the record, yes you do, as I define those terms.

From: trailing wife, speaking as the wielder of the periwinkle Cluebat with its lovely trailing ribbons

Subject: How not to get banned, either temporarily or permanently

I've noticed a deterioration in the quality of some conversations here recently, which has driven me to the use of stronger-than-usual language and resulted in the banning of several regular posters. Clearly some of you have forgotten, or never knew, what "Civil, Well-Reasoned Discourse" actually is.

Here goes:

1. Cussing and picturesque language is ok, suitably asterisked of course, if it helps to make your point. Nastiness is not. If you can't tell the difference, consult a kindergartner or your mother. Or you can ask in the O Club, which is open to all who wish an imaginary drink and real off-topic conversation, and can be accessed from the yellow bar in the right-hand column of the front page. AutoBartender stocks Yuengling beer (I think I spelt that right), two of OldSpook's favourite single malt Scotches (I think one is 12 year old Balmorie, but I'm not good at remembering such things), and makes the best margaritas this side of reality. AB's club soda with lime is pretty good, too.

2. Racist or sexist language is never ok. In fact, any -ist language is not ok. If your mother would object, do not post it. If your mother was prone to make statements that started, "All (blacks/whites/men/women/Mexicans/Gays/Jews/Arabs/whatever) are (your negative attribute here)", you may borrow my mother for the purpose. You do have to give her back afterward, as I'm rather fond of her. If your statement contains a cliched stereotype, do not post it, even if you think the stereotype is true. Again, if you are not sure, ask at the O Club, or don't post it.

3. Advocating assassination of, or harm to, any American citizen is strictly forbidden. It does not matter how justified your dislike may be. For the purpose of this discussion, the term American includes the politicians and citizens of all members of the Coalitions in Iraq and Afghanistan. It is always open season on War On Terror bad guys: one of the moderators is quite willing to spot for you if you have Osama bin Laden in your gunsights. I think I'm more likely to get to shake the hand of the man or woman sending Predator drone missiles toward the guest house of a certain mullah in Quetta, but I'm quite willing to be wrong.

4. Any statement that begins, "I'm probably going to get banned for this" is a bad idea. Your subconscious is very, very smart -- listen to it.

If you are sinktrapped, it's because you broke one of these rules and got caught. If you are banned, either temporarily or permanently, it's because you keep breaking the rules, even though warned. In other words, because you stubbornly insist on being stupid. Nym changing will not fool any of the moderators, not even me, because your IP address is visible to their X-ray eyes.

Only Fred Pruitt, our host, can un-ban you. You can try e-mailing him about it, and you may persuade him that you are sincere in your promise to reform. But, using someone else's computer to post about how unfair it was that you were banned will just get that person's IP address banned, too. In one particularly egregious case recently, an entire city was banned. No doubt the rest of its inhabitants eagerly await Fred's return to health, cursing the idiot who caused their Rantburg withdrawal symptoms.

Thank you. Tea and cookies are being set up as you finish reading this... and of course there is something a little stronger on the sideboard for those who need more than tea.

Posted by: trailing wife || 06/18/2009 00:00 || Comments || Link || E-Mail|| [6475 views] Top|| File under:
Who's in the News
65
[untagged]
5
Govt of Iran
3
TTP
3
Govt of Pakistan
1
al-Shabaab
1
al-Qaeda in Pakistan
Bookmark
E-Mail Me
The Classics
The O Club
Rantburg Store
The Bloids
The Never-ending Story
Thugburg
Gulf War I
The Way We Were
Bio
Merry-Go-Blog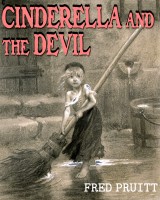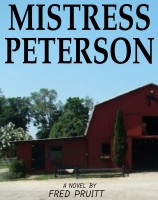 On Sale now!


A multi-volume chronology and reference guide set detailing three years of the Mexican Drug War between 2010 and 2012.

Rantburg.com and borderlandbeat.com correspondent and author Chris Covert presents his first non-fiction work detailing the drug and gang related violence in Mexico.

Chris gives us Mexican press dispatches of drug and gang war violence over three years, presented in a multi volume set intended to chronicle the death, violence and mayhem which has dominated Mexico for six years.
Click here for more information


Meet the Mods
In no particular order...


Steve White
Seafarious
Pappy
lotp
Scooter McGruder
john frum
tu3031
badanov
sherry
ryuge
GolfBravoUSMC
Bright Pebbles
trailing wife
Gloria
Fred
Besoeker
Glenmore
Frank G
3dc
Skidmark
Alaska Paul



Better than the average link...



Rantburg was assembled from recycled algorithms in the United States of America. No trees were destroyed in the production of this weblog. We did hurt some, though. Sorry.
54.158.251.104

Help keep the Burg running! Paypal: