Afghanistan
Pakistan link seen in Afghan attacks
Afghan and NATO security forces have recently rounded up several men like Hafiz Daoud Shah, a 21-year-old unemployed Afghan refugee who says he drove across the border to Afghanistan in September in a taxi with three other would-be suicide bombers, according to a New York Times article.

Every case, Afghan security officials say, is similar to that of Shah, who repeated his story in a rare jailhouse interview with a reporter in Kabul. The trail of organising, financing and recruiting the bombers who have carried out a rising number of suicide attacks in Afghanistan traces back to Pakistan, they say.

"Every single bomber or Improvised Explosive Device (IED) in one way or another is linked to Pakistan," a senior Afghan intelligence official said.

"Every single bomber or Improvised Explosive Device (IED) in one way or another is linked to Pakistan," a senior Afghan intelligence official said, referring to improvised explosive devices like roadside bombs. "Their reasons are to keep Afghanistan destabilised, to make us fail, and to keep us fragmented," said the official on condition of anonymity. The charge is in fact one of the most contentious that Afghan and American officials have levelled at the Pakistani leadership, which often denies the infiltration problem and insists that the roots of the Taliban insurgency lie in Afghanistan.

The arrests of Shah and others like him, Afghan and NATO officials say, show that groups intent on carrying out attacks in Afghanistan continue to operate easily inside Pakistan. Shah said he was one of four would-be suicide bombers who arrived in Kabul from Pakistan on September 30. One of them killed 12 people and wounded 40 at the pedestrian entrance to the Interior Ministry the same day. The attack was the first suicide bomb aimed not at foreign troops but at Afghans, and it terrified Kabul residents.

Shah recounted his own involvement in the presence of two Afghan intelligence officers at a jail run by the National Directorate of Security. The Afghan intelligence officers offered up Shah because, unlike others in custody facing similar charges, his investigation was over. He is now awaiting trial. At first Shah denied that he intended to be a suicide bomber, but by the end of the hour-long conversation, he admitted that he had intended to blow himself up in Kabul, and said he regretted his actions.

He and his companions had all studied at the same madrassa, Masjid-e-Noor, in Karachi. The madrassa was run, until recently, by Maulavi Abdul Shakoor Khairpuri, who, Shah said, was a member of the banned jihadi group Harkatul Mujahedeen and had sent Shah and three others on the suicide mission.

He was vague about the target of his suicide mission. "I did not know where I was going to do it," he said.

Shah himself is one of the 2.5 million Afghan refugees living in Pakistan and who, officials on both sides of the border agree, frequently cycle through the ranks of the Taliban and other militant Islamic groups. Like Shah, several other would-be bombers arrested recently have also come from Pakistan or were run by commanders based there, Afghan and NATO officials said. In Shah's case, he and his companions had all studied at the same madrassa, Masjid-e-Noor, in Karachi. The madrassa was run, until recently, by Maulavi Abdul Shakoor Khairpuri, who, Shah said, was a member of the banned jihadi group Harkatul Mujahedeen and had sent Shah and three others on the suicide mission.

The Afghan intelligence official confirmed much of Shah's story. So did Shah's father, though he said he did not know where his son had gone after leaving home three weeks earlier. The gaps and discrepancies in the father's and son's accounts seemed to indicate that neither was telling the full story. Khairpuri, also contradicted Shah's account, saying, he had no idea that Shah had gone to Afghanistan and denied sending him on the suicide mission.
Posted by: Fred || 11/15/2006 00:00 || Comments || Link || E-Mail|| [6464 views] Top|| File under:
EU to explore scope for Afghan police training
BRUSSELS - European Union countries agreed on Tuesday to send a fact-finding team to Afghanistan to study whether to answer NATO's call to train the country's police force, EU diplomats said. But they said a training mission would only be launched if the EU could play a meaningful role, while also tempering expectations of a major operation.


So they want to be big heat but they don't want to commit anything. How typically Y'urp-peon.

'This does not prejudice the final decision on whether there will be a mission or not in the end. And we are talking about a very small mission,' said one diplomat, speaking on condition of anonymity after a meeting of EU ambassadors in Brussels.


"It will be so inconsequental that it shall not be noticed, but we shall feel very good about it."

The fact-finding team is due to report to EU foreign ministers in December, making a final decision by the 25-member bloc doubtful before NATO leaders hold a summit in Riga on Nov. 28-29 focusing on Afghanistan.

Britain and the Netherlands had called on the EU on Monday to offer more help by training Afghan police. Along with Canada, they are the main NATO countries battling an insurgency in Taleban heartlands in south Afghanistan. They have pointed to the Afghan police force as a weak link in efforts to extend President Hamid Karzai's authority across the country.

Germany, already training Afghan police on behalf of the United Nations, said at a meeting of EU foreign and defence ministers in Brussels on Monday that it would be ready to accept an additional EU mission.


That's good, and thanks Andrea. And now for the witched witch:

French Defence Minister Michele Alliot-Marie, whose country often resists US pressure for closer EU-NATO cooperation, questioned whether the training would 'fit with the logic' of what the EU is doing in Afghanistan, but backed the fact-finding team.


Because you can't have too many facts, especially when you're trying to duck responsibility.
Posted by: Steve White || 11/15/2006 00:00 || Comments || Link || E-Mail|| [6464 views] Top|| File under:
Africa Horn
UN: Somali Jihadis fought Israel, receive support from Hezbollah, Syria and Iran
A web of nations and armed groups are fuelling Somalia's march to war, according to a U.N. commissioned report that offers detailed evidence of cooperation between Somali Islamists and established Islamic militants. An advance copy of the report to the U.N. Security Council, obtained by Reuters on Monday, paints the most comprehensive picture yet of disparate foreign interests hardening into alliances with Somalia's interim government and its powerful Islamist rivals.

Earlier reports by the experts monitoring violations of a the world's most flouted arms ban have documented state intervention, but for the first time the panel's report gives evidence of organised intervention involving foreign militants.



The report said about 720 Somali Islamist fighters with combat experience went to Lebanon to fight Israel alongside Hezbollah in mid-July.

The Islamists have always denied the presence of foreign fighters in the ranks of their military, which far eclipses the government in size, strength and organisation. But the report said about 720 Somali Islamist fighters with combat experience — selected by Afghanistan-trained hardline Islamist commander Adan Hashi Farah "Ayro" — went to Lebanon to fight Israel along Hezbollah in mid-July. The fighters were paid $2,000 and as much as $30,000, to be given to their families, if they were killed, the report says. At least 100 Somali fighters returned, along with five Hezbollah members, while an unknown number stayed in Lebanon for advanced military training, it states. "In exchange for the contribution of the Somali military force, Hezbollah arranged for additional support to be given ... by the governments of the Islamic Republic of Iran and the Syrian Arab Republic, which was subsequently provided," it says. That included shoulder-fired anti-aircraft missiles, grenade launchers, machine guns, ammunition, medicine, uniforms and other supplies. Additionally, Syria hosted about 200 Islamist fighters for training in guerrilla warfare, the report says.

The report also gives a hint that Iran, locked in a battle with the West over its nuclear ambitions, may have sought help in finding uranium in the hometown of Somali Islamist leader Sheikh Hassan Dahir Aweys.
Posted by: Fred || 11/15/2006 00:00 || Comments || Link || E-Mail|| [6464 views] Top|| File under:
Britain
7/7 security guard named first Sheriffs' Award winner in 1,000 years
A security officer's selfless bravery has been recognised, after he was named the recipient of the 2006 Sheriffs' Award.

Muhammad Khalil, from Bracknell, is the first person to receive an Award in the Sheriff's name for 1,000 years.

A security officer employed by G4S Security Services (UK), Muhammad was on duty close to Kings Cross station on 7 July 2005. That day terrorists struck the London transport system by placing bombs on underground trains and a bus causing death, injury and widespread disruption.

Muhammad raced to the scene of the Kings Cross attack and in the chaos of people trying to escape from the blast, he quickly assessed the situation and utilised his first aid training to prioritise and give help to those who most needed it.

Muhammad then entered the tunnel and without concern for his own safety, assisted passengers to escape and tended to the injured and dying. He remained in the tunnel for over seven hours working tirelessly with other emergency workers, his face covered with only an improvised bandage mask to protect him from the fumes and smoke. Eventually, it was obvious that he was totally exhausted and he was instructed to leave the tunnel to rest.

The Lord Mayor of the City of London, David Brewer, himself a former Sheriff, will present the Award in a ceremony at Mansion House: "There were many acts of unsung selfless bravery that day but Muhammad Khalil's actions went beyond what was expected of him. Unquestionably his heroic efforts helped to save lives."

* The Sheriffs' Award is organised by the new City Livery Company of Security Professionals
* The annual award is a way to honour individuals or organisations who have shown unusual courage or initiative in protecting people, property or liberty. Nominations were invited from the public, businesses, emergency services and the Armed Forces.
* The Award and a cheque for £2,000 will be presented by The Lord Mayor at the Annual Dinner of The Company of Security Professionals at Mansion House on the 17 October and Muhammad's name entered into a Book of Honour at The Old Bailey.
Posted by: Anonymoose || 11/15/2006 20:51 || Comments || Link || E-Mail|| [6474 views] Top|| File under:
Abu Hamza al-Masri's son insists he is 'proud to be British'
The convicted terrorist son of jailed radical Muslim preacher Abu Hamza al-Masri insisted he was "proud to be British", in a BBC radio interview to be broadcast Tuesday. Mohammed Kamel Mostafa, 25, distanced himself from the views of his one-eyed, hook-handed father, who is appealing a seven-year prison term for inciting murder and racial hatred and battling extradition to the United States. Mostafa, who was jailed for three years in Yemen in 1999 for plotting a bombing campaign, insisted his message was one of "peace".


"I'm into peace and stuff. Why can't you believe me?"

There was an outcry in Britain last month when it was revealed he had been working on the London Underground train network. He was fired immediately once his employers realised who he was. London is still on high alert after last year's deadly suicide bomb attacks on the Underground and a bus. "To defend myself I'm just saying I'm a British citizen and I've got nothing against this country, this is my country and I'm proud to be British, I love my country, it's as simple as that," Mostafa told the BBC World Service.


"Look how stiff my upper lip is! Wanna see me play cricket? Got any foxes you need hunted?"

"I was just working like everybody else, struggling like a young man, trying to get some money, trying to get my head together in life."


"That's me. Fish and chips. An occasional pint at the pub..."

Mostafa maintained he was innocent of plotting to sabotage economic and tourist sites in Yemen. And he said he did not agree with the controversial preaching of his father, who raised him.


"Naow, naow! Cert'nly not, guvnor!"

"Everybody has their own beliefs. It doesn't mean if my dad believes something that I have to believe the same thing and that's how I look at it," Mostafa said.
Posted by: Fred || 11/15/2006 00:00 || Comments || Link || E-Mail|| [6466 views] Top|| File under:
Europe
Vatican prelate touts obeying local laws
The Vatican on Tuesday stepped into the debate about Muslim women wearing veils, with a top cardinal saying immigrants must follow the laws of their host countries, including any bans on such face-covering. Countries "must require that guests who arrive from a different culture must respect the traditions, the symbols, the culture, the religion of the countries they go to," said Renato Martino, the Italian prelate who heads the Vatican's office on issues concerning migrants, itinerant workers and refugees.

Martino, responding to a question about veils from a reporter, said respect for local laws would include any bans on such coverings. "This seems to me to be elementary. It is quite right that (local) authorities insist on this," he told a news conference to present Pope Benedict XVI's annual message on migrant issues. Vatican Radio reiterated the stance, saying "the question of the veil for Islamic women" should be "considered in the context of respect for the laws of the countries which welcome" them.

The assertion by Martino, a former Vatican envoy to the United Nations, comes two weeks before Pope Benedict XVI begins his first visit as pontiff to a Muslim nation, Turkey. That officially secular nation has long been wrestling over whether Muslim women there should wear Islamic head scarves in such places as universities and public offices.

Flanking the cardinal, another Vatican official who deals with immigration issues, Monsignor Agostino Marchetto, referred to Italy's law requiring people to keep their face visible in public. That law dates to Italy's crackdown on domestic terrorism decades ago.
Posted by: Fred || 11/15/2006 00:00 || Comments || Link || E-Mail|| [6463 views] Top|| File under:
Home Front: Politix
'Judicial Watch' urges Pelosi to Reject Hastings for Intelligence Leadership
Washington, DC) -- Judicial Watch, the public interest group that investigates and prosecutes government corruption, announced today that Judicial Watch President Tom Fitton sent a letter to Nancy Pelosi, urging the soon-to-be House Speaker to reject Florida Democratic Rep. Alcee Hastings for the chairmanship of the Permanent Select Committee on Intelligence. Multiple press reports suggest Hastings may assume the chairmanship with Pelosi's approval when the new Congress convenes in January.

Rep. Hastings, the letter notes, is one of only six federal judges to be removed from office through impeachment, and has accumulated "staggering liabilities" ranging from $2,130,006 to $7,350,000.

My god..that was 17 years ago...when will these Swift Boat attacks cease?



"Any ordinary citizen with Rep. Hastings' demonstrated record of lack of integrity, ethical misdeeds and financial problems would be denied a security clearance," Judicial Watch President Tom Fitton noted in his November 15 letter. "Respectfully, you should not put our nation's security at risk by placing Rep. Hastings at the head of the Permanent Select Committee on Intelligence."


C'mon now...Is that even an important Committee?



On August 3, 1988, the House of Representatives adopted articles of impeachment against then-Judge Hastings. After a trial, he was convicted by the Senate and removed from office on October 20, 1989, for perjury and conspiracy to obtain a bribe. As The Washington Post reported in 1989, the Senate found that Hastings "engaged in the bribery conspiracy and repeatedly lied under oath at his [criminal] trial and forged letters in order to win acquittal."



Here comes Da Judge...Here comes Da Judge...


Moreover, according to his most recent financial disclosure statements, Hastings indicated that he has no more than $15,000 in assets while listing millions of dollars in liabilities in the form of legal fees.

"That (Hastings) was elected to Congress simply does not mean he meets the high standards that might entitle him to committee leadership posts, let alone 'select' committee posts that concern highly secret national security information," Fitton wrote. "I am confident there are other members of your caucus who could serve as head of the Committee."


Posted by: DepotGuy || 11/15/2006 16:14 || Comments || Link || E-Mail|| [6475 views] Top|| File under:
Senate Maverick: A Dem Senator the Burg might like!
Unlike most modern politicians, Webb hasn't spent his entire adult life running, or plotting to run, for political office. He is a man of unimpeachable physical courage and battlefield heroism, having been awarded the Navy Cross, the Silver Star and two Purple Hearts for his service as a Marine in Vietnam.


Pimpslap on Kerry!


Webb may be a novice politician but he's also a natural. He was careful to keep his most conservative leanings well camouflaged during the campaign. He is, for instance, an absolutist on Second Amendment rights -- the right to keep and bear arms -- but he made sure the subject seldom arose as he campaigned in the liberal suburbs of northern Virginia.

He has written extensively about affirmative action, calling it "a permeating state-sponsored racism that is as odious as the Jim Crow laws it sought to countermand." He has praised the Confederate battle flag and the sacrifice of the Confederate soldier with an eloquence that Jefferson Davis might envy.

His revulsion for Bill Clinton and his administration is deep, longstanding and very public. "Every time I see him salute a Marine," he once told an interviewer, "it infuriates me."

National Democrats may not know what to do with him either. Webb's arrival in Washington is being hailed as part of a new wave of moderation and pragmatism sweeping the liberal party.

Yet Webb is neither a moderate nor a pragmatist: He's a radical and a populist. His populism explains, among other things, his disdain for the Clintons. Both Bill and Hillary, he wrote in 2001, embody a "a pervasive elitism, from people who were taught when young that the laws that applied to their countrymen did not necessarily apply to them."


Well Said! Think McCain was a thorn in Repub sides? Wait till he locks horns with Pelosi's San Fran values people.
Posted by: OldSpook || 11/15/2006 00:50 || Comments || Link || E-Mail|| [6482 views] Top|| File under:
India-Pakistan
Retired Pak major and ruling MP says he was a member of LeT
A former Pakistan military official who is now the Parliamentary Secretary of Defence startled the National Assembly by disclosing that he was an activist of the banned militant outfit Lashkar-e-Toiba.

"I want to inform the house that I have been a member of this (LeT) organisation," retired Major Tanvir Hussain Syed, a member of the ruling pro-Musharraf Pakistan Muslim League-Q said in the Assembly yesterday.

Hussain was taking part in the Assembly debate on the Pakistan army attack on a madrasa in Bajaur tribal area killing 80 persons and the subsequent suicide bomb attack on Pakistani troops in Dargai in which 42 soldiers were killed.

"The government wanted to resolve all disputes through dialogue, but if someone opens fire on the army, our jawans will reply," he was quoted as saying by Daily Times.

Hussain, however, did not explain what role he played in LeT whose leader, Hafeez Sayeed has started yet another outfit called Jamat-ud-Dawa which was also kept under the watch list by Pakistan government.

Another newspaper, The Post, quoted him as saying that he was still a member of LeT even though it was banned. "I am still a member of the LeT. I go to its congregations and deliver speeches," he said.

He said he has no hesitation in "swimming against the tide" eventhough the government in which he is a part was trying to wash away the pro-jihad past from the memories of its people.

He added that he extends support to jihadi activists when they approach him, though he did not clarify the nature of support.
Posted by: john || 11/15/2006 15:44 || Comments || Link || E-Mail|| [6503 views] Top|| File under:
Parliamentary sec was in LT
Major (r) Tanvir Hussain Syed, parliamentary defence secretary, disclosed on Tuesday that he was once a member of the banned Lashkar-e-Taiba (LT). "I was a member of the LT and I admit it on the floor of this house," he told the National Assembly while taking part in a debate on Bajaur and Dargai. The secretary did not explain what role he played in the banned outfit and when he joined it.

The retired major claimed that Indian consulates in Afghanistan played a part in the Dargai suicide attack. "The government wanted to resolve all disputes through dialogue, but if someone opens fire on the army, our jawans will reply," he said.
Posted by: Fred || 11/15/2006 00:00 || Comments || Link || E-Mail|| [6463 views] Top|| File under:
Survival of the Taliban: Musharraf says fault lies with Afghanistan
President Gen Pervez Musharraf on Monday denied that his country was responsible for the survival of the Taliban. "There is trans-border cooperation in militant activities, with the base in Afghanistan but support from Pakistan. We need to isolate the two, and deal with whatever is happening from Pakistan on our side, while the main action will have to be taken in Afghanistan to counter militancy," Musharraf told a British TV channel.

The president told Channel 4 News in an interview how he wanted to suppress the Taliban. Asked whether he accepted that Quetta was the headquarters for Taliban operations in Afghanistan, he said, "The base of the whole organisation is in Afghanistan. The whole of Afghanistan is divided into five command regions of the Taliban, each of which is headed by a commander. The financing comes from the drug underworld. However, they have support – I will accept to an extent – yes … in Quetta, there are about 450,000 Afghan refugees, and this is a hotbed of all kinds of activity."

About the failure of coalition forces in countering the Taliban, he said, "They are failing in Afghanistan … they need to understand the realities, and convert the failure into success. We need to look into why they are failing. They have given a very, very easy cause, the scapegoat of Pakistan. They will keep failing in Afghanistan if they continue following this trend."
Posted by: Fred || 11/15/2006 00:00 || Comments || Link || E-Mail|| [6463 views] Top|| File under:
Iraq
Arabian Nightmare: Red Meat for Rantburgers
cum granis salis - it is Ralph Peters after all, who seems to swing rather wildly at times on Iraq.
With Iraqi society decomposing - or, at best, reverting to a medieval state with cell phones - the debate in Washington over whether to try to save the day by deploying more troops or withdrawing some is of secondary relevance. What really matters is what our forces are ordered - and permitted - to do. With political correctness permeating our government and even the upper echelons of the military, we never tried the one technique that has a solid track record of defeating insurgents if applied consistently: the rigorous imposition of public order. That means killing the bad guys. Not winning their hearts and minds, placating them or bringing them into the government. Killing them. If you're not willing to lay down a rule that any Iraqi or foreign terrorist masquerading as a security official or military member will be shot, you can't win.


Now where have I heard that before?




I've mentioned the principle of "pay me now, pay me later" a time or two in these pages. Here it is writ large.

We have the number of casualties we do now because when we went in we said we were going to do "shock and awe" and instead went out of our way not to kill the entire Iraqi army. That may have been Tommy Franks' mistake, but I suspect it was Colin Powell's — or at least the Powell party within the administration.

Subsequent to disposing as gently as possible of the Iraqi army, we set about bringing democracy to Iraq, an experiment that has demonstrably not worked. We all had high hopes, but I've also mentioned on a few occasions that democracy is not the same thing as invidual liberty. Without the latter, the former is just another form of government, no more or less desirable than an oligarchy, a monarchy, or a dictatorship. All have approximately the same chance of producing a society that's worth living in. Democracy as an expression of individual liberty is a different story. Pakistan's democracy rules the country, while in the U.S. our republican democracy governs. There's a big difference there.

With the benefit of 20-20 hindsight, it would have been better to install a McArthur and make sure the troops in the country were occupation troops and the legal system U.S. martial law. Rather than allowing the Iraqis to draft their own shariah-based constitution it would have been better to impose our own, or a close variant thereof, upon them. Had we done that, Moqtada al-Sadr would have been shot a couple years ago, before building a Mahdi army under our noses. The Association of Muslim Scholars would have been arrested and shot at approximately the same time. Sadr City would have been suppressed with tanks and infantry the first time it erupted, and Iranian and Arab infiltrators would have been shot, preferably on the spot.

We'd have taken enormous political hits in the UN and the press. Lotsa people wouldn't have liked us. But Iran wouldn't be tugging Uncle Sam's beard now, nor would North Korea. Syria would probably have joined Qaddafi in making a separate peace, and Yemen and Sudan wouldn't have gone back to the dark side. That kind of policy may even have kept the Paks a bit more honest.
Posted by: OldSpook || 11/15/2006 12:17 || Comments || Link || E-Mail|| [6463 views] Top|| File under:
Turkish Airbase Supports Iraq Operations
11/14/2006 - INCIRLIK AIR BASE, Turkey (AFPN) -- Hundreds of miles away from the war zone, the efforts of Airmen here are helping keep Iraq-based troops off dangerous convoy routes that are plagued with roadside bombs and sniper attacks.


By flying critical supplies via C-17 Globemaster III from this eastern Turkey air base directly to servicemembers at remote locations in Iraq, more than 3,300 convoy truck missions are taken off the Iraqi roads each month, said Capt. James Burnham, aerial port operations officer with the 728th Air Mobility Squadron here.

The design of the C-17 allows it to land at small, austere airfields, and it has defensive measures against missile attacks.

During around-the-clock operations at the Cargo Hub here, supplies such as essential add-on humvee equipment or repair parts and medical supplies are examples of critically needed items that are loaded onto C-17s destined for Iraq, said 2nd Lt. Ryan Randall, officer in charge at the Air Terminal Operations Center.

Close to 60 percent of all air cargo destined for Iraq passes through Incirlik Air Base, said Col. Tip Stinnette, commander of the 39th Air Base Wing. He said three reasons influence the mission being operated here -- location, location, location.



More at link
Posted by: Bobby || 11/15/2006 08:20 || Comments || Link || E-Mail|| [6464 views] Top|| File under:
Post-Election NYT: Get Out Now? Not So Fast, Experts Say
One of the most resonant arguments in the debate over Iraq holds that the United States can move forward by pulling its troops back, as part of a phased withdrawal. If American troops begin to leave and the remaining forces assume a more limited role, the argument holds, it will galvanize the Iraqi government to assume more responsibility for securing and rebuilding Iraq.

This is the case now being argued by many Democrats, most notably Senator Carl Levin of Michigan, the incoming chairman of the Senate Armed Services Committee, who asserts that the withdrawal of American troops from Iraq should begin within four to six months.

But this argument is being challenged by a number of military officers, experts and former generals, including some who have been among the most vehement critics of the Bush administration's Iraq policies.

Anthony C. Zinni, the former head of the United States Central Command and one of the retired generals who called for the resignation of Defense Secretary Donald H. Rumsfeld, argued that any substantial reduction of American forces over the next several months would be more likely to accelerate the slide to civil war than stop it. "The logic of this is you put pressure on Maliki and force him to stand up to this," General Zinni said in an interview, referring to Nuri Kamal al-Maliki, the Iraqi prime minister. "Well, you can't put pressure on a wounded guy. There is a premise that the Iraqis are not doing enough now, that there is a capability that they have not employed or used. I am not so sure they are capable of stopping sectarian violence."

Continued on Page 49
Posted by: .com || 11/15/2006 00:22 || Comments || Link || E-Mail|| [6466 views] Top|| File under:
Israel-Palestine-Jordan
'IDF using Hebron building illegally'
The army has been using the roof of a Palestinian home in Hebron and has commandeered the entire top floor of the building without authorization from the military commander for the past five years, the Association for Civil Rights in Israel (ACRI) has charged in a letter to head of Central Command Maj.-Gen. Ya'ir Naveh and West Bank legal adviser Col. Ya'ir Lotstein. The four-story building is owned by a doctor, Taisir Zahada, and houses three families and Zahada's clinic.

According to ACRI, the army seized parts of the building as early as 1998 and established a lookout point on the roof. At one point in 2004, it allegedly took over the entire structure and ordered all its 17 occupants to leave. Currently, it uses the lookout on the weekends and Jewish holidays but has allegedly declared the roof and the floor beneath if off-limits to the family at all times.

ACRI attorney Limor Yehuda added that access to the roof is only from a staircase inside the building. Therefore, soldiers and border policemen enter the homes of the Palestinian families whenever they want. "On many occasions," she wrote, "the intrusion has included harassment, intimidation and injury to the dignity of the occupants by soldiers and border policemen. Sometimes, they also damage furniture and the ones stationed on the roof often soil it by relieving themselves and leaving behind food remains."
Posted by: Fred || 11/15/2006 00:00 || Comments || Link || E-Mail|| [6466 views] Top|| File under:
Arab League official slams Quartet for ME failures
A senior Arab League official on Tuesday criticized the so-called "Quartet" of Mideast peacemakers for failing to promote peace between the Arabs and Israel. Ahmed Beni Heli's remarks came a day before representatives of "Quartet" — the United States, European Union, Russia and United Nations - meet in Cairo to investigate efforts to restart the deadlocked Mideast peace. "Regrettably, it has failed to play any role and was prevented to advance the peace process," said Ben Heli. Ben Heli, the undersecretary-general of the Cairo-based league, said the "Quartet's failure to stand up to the Israeli attempts to abort all peace initiatives" was part of the reason it's failed to bring peace to the region.
Posted by: Fred || 11/15/2006 00:00 || Comments || Link || E-Mail|| [6477 views] Top|| File under:
Hamas insists it won't recognize Israel
JERUSALEM - Hamas insisted Tuesday it would not recognize Israel even after a unity government takes power in the Palestinian territories, complicating efforts to form a more moderate coalition that would clear the way for vital foreign aid.


Mahmound, you donkey. Wait til after the plan is in effect.


The militant Islamic group suggested, however, that the emerging coalition would be free to stake out a different position, apparently hoping the ambiguity in its statements will allow it to preserve its anti-Israel ideology but loosen international sanctions that have crippled the Palestinian economy.


Yaas. That's our plan. Sshhh! Don't tell the infidels. Oh camel dung, did I say that aloud?


The tough talk came despite Hamas' promises to Palestinian President Mahmoud Abbas that it would refrain from incendiary public statements during the delicate coalition talks.


Barkeep, another round of taqiyaa, pls. Bill's on the guy in the kaffiya.


Abbas was meeting with the leaders of Jordan and Egypt on Tuesday and Wednesday to win their blessing for what he hopes will be a broader package deal, including not only formation of a moderate government, but also a cease-fire with Israel and an Israel-Hamas prisoner swap.


Well a hudna and a mass release of Palescumians anyway.


On Wednesday, envoys of the so-called Quartet of Mideast mediators — the United States, the U.N., the European Union and Russia — were to meet in Cairo, in part to be briefed on the coalition talks.


and burst into giggles on hearing "The Plan"


Abbas met the U.S. envoy, Assistant Secretary of State David Welch, on Tuesday night.

President Bush also called Egyptian President Hosni Mubarak, a key peace meditator, to discuss the latest developments, Egypt's semi-official Middle East News Agency reported.


Well, Hosni kept trying to lay out the plan and gameplay, but Bush wouldn't stop laughing.





here it comes, folks..


For Abbas' plan to work, Israel and the West must accept the premise that Hamas is largely ceding power by making room for a 24-member Cabinet of independent administrators — even though the Islamic militants get to appoint nine of the ministers and would retain considerable control.

The monthslong deadlock over whether the new government would recognize Israel is to be solved by a division of labor: Abbas and his Palestine Liberation Organization would lead peace talks with Israel, while the government of experts runs daily life in the Palestinian territories.


and Hamas runs the daily violence and terror. Beauty!


In such a constellation, the argument goes, the government does not need to take a position on whether to recognize Israel or renounce violence, because it deals with more mundane issues.


and mundane issues like violence, terror, abuse and genocidal hatred belong to Hamas – a division of Pal Schizoid Psychosis Inc.


However, the international community has demanded such declarations in exchange for lifting its aid boycott.


aid from the people they want to kill, demand to kill. How thoughtless of us. And so very unreasonable.


So far, Israel and the West have withheld judgment on Abbas' efforts ...


cause they keep breaking out into hysterical giggles when they try and respond


... and the latest Hamas comments might make it harder for the Palestinian leader to market a future agreement.


"Mahmoud, they may be onto us! Say you were misunderstood. Mistranslated. You were talking about figs."


Moussa Abu Marzouk, a top official in Hamas' exiled leadership, said demands that the group recognize Israel are "illegal and illegitimate." However, Abu Marzouk and other spokesmen differentiated between Hamas and a new government. "It's not Hamas that will pronounce on this subject," he said.


Hamas appoints ministers, they're gov't. Hamas appoints enough ministers that they rule major with the sway of independents, they're big gov't. Read on.


In Washington, State Department spokesman Sean McCormack said the Palestinian political activity is an indication of Hamas' inability to govern. "It's a simple reflection of the reality that because of their policies, they have failed," he said.


And here we go – Hamas with nigh equal footing


Despite the latest damper, negotiators reported more progress Tuesday, saying they reached agreement on the division of Cabinet portfolios. Hamas would choose nine ministers, Fatah would appoint six, and four smaller factions would pick one each. Five more independent ministers would require the approval of Hamas and Fatah, negotiators said.

On Monday, the two sides reached agreement in principle on a new prime minister — U.S.-educated microbiologist Mohammed Shabir, former president of the Islamic University in Gaza City. Shabir, 60, has ties to both Hamas and Fatah.

One sticking point could be control over the Interior Ministry, in charge of key branches of the security forces. Hamas seeks guarantees that its Executive Force, a security branch it set up in recent months, will not be dismantled, but Abbas has not made any promises


being muslim and Pal, the very thought nauseates. So, Hamas is in charge of "security.


In Cairo on Tuesday night, Egyptian Foreign Minister Ahmed Aboul Gheit said the peace process could also be advanced if Israel and the Palestinians would agree to swap the Israeli corporal whom Hamas-allied militants kidnapped in June with some Palestinians detained in Israeli prisons.
What "peace process"? This farce? I believe the staff writer probably had to wipe tears of laughter writing of this "peace process".
They feel their balls are big enough now to tell us they are lying to our faces. And daring us to react. Or fall deeper in drawing the lines that will sever the EU and the west. Something evil this way comes. And this is the PR test.
Posted by: Thinemp Whimble2412 || 11/15/2006 00:00 || Comments || Link || E-Mail|| [6464 views] Top|| File under:
Science & Technology
Podcast: Science Friday "Robots in Iraq"
Very interesting episode of Science Friday's podcast. This 13-minute long episode from June 23 covers various types of robots in use by the military in Iraq at the time.

Click link and look at "Archived Audio" box at right for "Robots" episode in desired format. Can also be accessed (and subscribed to) via iTunes--Science Friday podcast, episode 97.
Posted by: Dar || 11/15/2006 13:23 || Comments || Link || E-Mail|| [6465 views] Top|| File under:
Syria-Lebanon-Iran
Annan pushes Lebanon court despite Lahoud protest
EFL

UNITED NATIONS, Nov 15 (Reuters) - U.N. Secretary-General Kofi Annan plans to send to the Security Council within 24 hours his plan for a special court to try suspects in the murder of former Lebanese Prime Minister Rafik al-Hariri, the United Nations said on Wednesday.

The statement by U.N. chief spokesman Stephane Dujarric came a day after Lebanon's pro-Syrian president, Emile Lahoud, wrote Annan that the Lebanese government's approval of the plan had been illegitimate because he had not himself approved it.

Lahoud also said the Cabinet session that approved the draft was illegitimate. Six pro-Syrian opposition ministers, including all of the Shi'ite Muslims in government, did not attend the session.

But Dujarric told reporters, "We are moving on with the process and the secretary-general intends to submit his report to the Security Council within 24 hours."

The United States has called for quick Security Council action to approve the plan so the court can be set up quickly and be ready to start work once a U.N. inquiry identifies suspects in the case.

Five ministers from Shi'ite groups Hezbollah and Amal quit the Cabinet on Saturday when talks over giving the opposition a greater say in government collapsed.

A sixth minister, loyal to Lahoud, resigned on Monday before the Cabinet session.

Lahoud said the Monday Cabinet decision did not bind the Lebanese state, although he added he supported the idea of the tribunal, "but with regulations."



Emphasis added. 24 hours, eh? That leaves it up to Russia and China to expedite things. Their reaction should be interesting.
Posted by: mrp || 11/15/2006 16:56 || Comments || Link || E-Mail|| [6467 views] Top|| File under:
Bush rebuffs Blair on peace role for Iran
US PRESIDENT George Bush has reassured Israel that America will not back away from its view that Iran and its nuclear program are a world threat, despite British Prime Minister Tony Blair suggesting Tehran and Syria could have a role in stabilising Iraq under "a new partnership".



He said that while his Administration was willing to discuss a way forward in relations, Iran must agree to verifiably suspend its uranium enrichment activities or face international isolation.

With Israeli Prime Minister Ehud Olmert at his side, Mr Bush continued his tough talk, saying a nuclear-armed Iran would not only threaten Israel but loom as an "incredibly destabilising" threat to the region and the world. He said that while his Administration was willing to discuss a way forward in relations, Iran must agree to verifiably suspend its uranium enrichment activities or face international isolation. Mr Bush's remarks come as his Administration is considering changing its policy in Iraq, after last week's Democratic election triumph that will give the party control of both houses of Congress next year.
Posted by: Fred || 11/15/2006 00:00 || Comments || Link || E-Mail|| [6475 views] Top|| File under:
IDF: Covert Hizbullah units return to northern border
Exactly three months after a UN-brokered cease-fire ended Israel's war in Lebanon, IDF officers told The Jerusalem Post on Tuesday that Hizbullah gunmen disguised as civilians were back on the border and collecting intelligence on IDF positions. Although 15,000 Lebanese Armed Forces (LAF) and 8,000 UNIFIL soldiers were deployed in southern Lebanon, between the border and the Litani River, the IDF said Hizbullah still had a presence in the area. "They [Hizbullah] are still there," an officer in the Northern Command said. "We are watching them and they are watching us."

Armed Hizbullah men, the officer said, were no longer along the border like it was before the war, when it maintained military outposts right next to Israel. But he said, the Hizbullah operatives lived in villages along the border and were spotted conducting surveillance on Israel. "They are there but they cannot operate freely like they used to," the officer said. "There is UNIFIL and the LAF there and this does complicate things for them."

UNIFIL rejected IDF allegations that Hizbullah guerrillas had returned to the border. The UN force's chief liaison officer, Col. Alexan Lalan, told the Post Tuesday that the IDF's actions, in particular the daily IAF flyovers, were strengthening Hizbullah and creating new militants for the Shi'ite group. "The flyovers harm the credibility of UNIFIL, the credibility of the LAF and the credibility of the state of Lebanon," Lalan said in a phone interview from his office in the southern Lebanese town of Naqoura. "Every flyover creates new Hizbullah militants and new sympathy for Hizbullah since it shows and demonstrates that UNIFIL and the LAF are not powerful and able to stop them," Lalan said.

Following the cease-fire that went into effect on August 14, UNIFIL set up a liaison office in Northern Command headquarters in Safed and stationed several officers there. Lalan said the officers were responsible for maintaining a good "flow of information" between the IDF and UNIFIL.

UNIFIL also complained about the continued IDF presence in the northern part of the village of Ghajar, split in half by the border between Israel and Lebanon. The IDF has been in the Lebanese part of the village since the beginning of the war, saying it would only withdraw when it felt that UNIFIL and the Lebanese army had deployed effectively both inside the village and nearby. Ghajar was the scene of a thwarted Hizbullah attempt to kidnap IDF soldiers last year. "I cannot say when the IDF will withdraw from Ghajar but we hope it will be soon since it is important for the implementation of [Security Council] Resolution 1701," said Milos Strugar, a spokesman for the UN group and a civil affairs adviser to its commander, French Maj.-Gen. Alain Pellegrini.

Strugar could not confirm IDF claims that weapons were being smuggled into Lebanon from Syria - the justification for the continued IAF flyovers - but said Hizbullah was no longer present in UNIFIL's area of operations in southern Lebanon. "UNIFIL is not deployed along the border with Syria and therefore we do not know what happens there," he said. "In our area of operations, there is no physical presence of Hizbullah armed people, and on a few occasions UNIFIL came across weapons and [Hizbullah] assets and we informed the Lebanese army and they came and destroyed them."

The IDF officer said he thought the Lebanese army would prevent Hizbullah from taking up arms and returning to the border in the same numbers as before the war. "The Lebanese government does not want to repeat the events of this past summer," the officer said. "To ensure this they need to enforce their sovereignty in southern Lebanon."
Posted by: Fred || 11/15/2006 00:00 || Comments || Link || E-Mail|| [6485 views] Top|| File under:
Nasrallah vows campaign to force gov't change
Hizbullah leader, Sheik Hassan Nasrallah, vowed to press ahead with his group's campaign to replace the Lebanese government, saying Western-backed Prime Minister Fuad Saniora's Cabinet had zero credibility after six ministers resigned, according to published reports Tuesday. Nasrallah, who has threatened to stage street demonstrations if Hizbullah's demand for a national unity government was ignored, also assured the Lebanese that there would be no new civil war as a result of mounting political tensions among the country's rival factions.

Nasrallah's remarks came a day after the government, defying the objections of the president and the resignations of six ministers, approved a UN plan for an international tribunal to try the suspected killers of former Prime Minister Rafik Hariri. The vote dealt a blow to Hizbullah and its Shiite ally, the Amal Movement.

The two parties withdrew their five representatives from the government Saturday after the anti-Syrian parliamentary majority refused to meet their demand for a "national unity" Cabinet that would effectively give Hizbullah and its allies veto power over key decisions. A sixth minister, who is Christian and allied with the president, resigned Monday, citing similar objections.

Nasrallah said that after the resignations of its two ministers, Hizbullah has nothing to do with the government, promising to replace it with "a clean-handed government." The Hizbullah leader addressed about 6,000 people whose houses were destroyed in Beirut's southern suburbs by Israeli air strikes last summer. "This government will go, and we have nothing to do with it after the resignations. A new government will come," he was quoted as saying in the As-Safir newspaper, adding that the "credibility of the current government is zero."

Nasrallah has lashed out at Saniora's government, which is dominated by anti-Syrians, saying it was unable to rebuild the country from the devastation caused by the Israeli attacks in Beirut's southern suburbs and in eastern and southern Lebanon. "A clean-handed government will come and rebuild. We will not leave the people. As we have said on the first day of victory, we are committed to rebuild your houses and institutions with clean money. Hopefully, the reconstruction of the Dahiyeh (southern suburbs) will begin in three months," As-Safir quoted Nasrallah as saying.
Posted by: Fred || 11/15/2006 00:00 || Comments || Link || E-Mail|| [6493 views] Top|| File under:
Ahmadinejad: World is caving in to our demands
President Mahmoud Ahmadinejad on Tuesday said Iran would soon celebrate completion of its controversial nuclear fuel program. "With the wisdom and resistance of the nation, today our position has stabilized. I'm very hopeful that we will be able to hold the big celebration of Iran's full nuclearization in the current year," the hard-line president told reporters during a press conference. Iran's current calendar year ends on March 20. The hard-line president also claimed that international community was caving in to Tehran's demand for a nuclear program. He did not elaborate.
Posted by: Fred || 11/15/2006 00:00 || Comments || Link || E-Mail|| [6463 views] Top|| File under:
Nasrallah: We have already handed out $300 million
Hizbullah leader, Sheikh Hassan Nasrallah, said Tuesday his group has already transferred 300 million dollars to Lebanese residents whose homes were damaged during the Lebanon war this summer, Israel Radio reported. Nasrallah added that the funds had come from Iran.
Posted by: Fred || 11/15/2006 00:00 || Comments || Link || E-Mail|| [6465 views] Top|| File under:
Syria ready to talk with US on Iraq
Syria welcomes the suggestion that the United States might seek its help to stabilise Iraq and is waiting to see whether Washington will open the way for talks with Damascus, a government daily said on Tuesday. "Syria is ready for dialogue with the United States to achieve security and stability ... and extends its hands sincerely as always waiting for a response. The ball is in their court," an editorial in Tishreen said. "Statements on the need for dialogue with Syria and how to start addressing the problems of the region as a whole are interesting," Tishreen said.
Posted by: Fred || 11/15/2006 00:00 || Comments || Link || E-Mail|| [6463 views] Top|| File under:
Six-power meeting on Iran ends in indecision
Six major UN powers wound up another exploratory meeting on Monday on proposed sanctions against Tehran for refusing to suspend nuclear fuel work and agreed to meet again on Wednesday (today) after their experts tackle technical issues. "We had a general exchange of views on a number of key difficult issues and we agreed to (have) our experts see whether we can come to agreement to clear those areas," China's UN Ambassador Wang Guangya told reporters after the 90-minute meeting at France's UN mission in New York.
Posted by: Fred || 11/15/2006 00:00 || Comments || Link || E-Mail|| [6464 views] Top|| File under:
Home Front: Culture Wars
Must See TV: The Extremist Agenda
Glen Beck. Tonight. CNN (shock!)

They went to state run TV, and the "mainstream" Arab media over in the ME, and broguht back the stuff our press refuses to take seriously.

Childrens cartoons lauding children who become homocide bombers.

And the REAL words spoken by Iranian, etc, leadership about the destruction of the west and Israel, and thier true fanaticism -- and thier intent on establishing the Caliphate with Baghdad as the capitol.

Suprised they got it past the guardians at CNN.

1 Hour Special, CNN 7 and 9 Eastren Time.

Posted by: OldSpook || 11/15/2006 15:30 || Comments || Link || E-Mail|| [6486 views] Top|| File under:
Who's in the News
92
[untagged]
Bookmark
E-Mail Me
The Classics
The O Club
Rantburg Store
The Bloids
The Never-ending Story
Thugburg
Gulf War I
The Way We Were
Bio
Merry-Go-Blog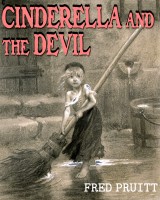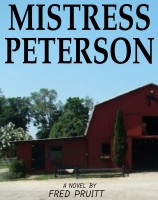 On Sale now!


A multi-volume chronology and reference guide set detailing three years of the Mexican Drug War between 2010 and 2012.

Rantburg.com and borderlandbeat.com correspondent and author Chris Covert presents his first non-fiction work detailing the drug and gang related violence in Mexico.

Chris gives us Mexican press dispatches of drug and gang war violence over three years, presented in a multi volume set intended to chronicle the death, violence and mayhem which has dominated Mexico for six years.
Click here for more information


Meet the Mods
In no particular order...


Steve White
Seafarious
Pappy
lotp
Scooter McGruder
john frum
tu3031
badanov
sherry
ryuge
GolfBravoUSMC
Bright Pebbles
trailing wife
Gloria
Fred
Besoeker
Glenmore
Frank G
3dc
Skidmark
Alaska Paul



Better than the average link...



Rantburg was assembled from recycled algorithms in the United States of America. No trees were destroyed in the production of this weblog. We did hurt some, though. Sorry.
3.236.253.192

Help keep the Burg running! Paypal: