-Lurid Crime Tales-
OJ Simpson: I'm Innocent! But If I Did It.....
It's nice to see that he's taking time off from playing golf to honor the memory of his children's mother in such a sensitive, caring way....
Fox plans to broadcast an interview with O.J. Simpson in which the former football star discusses "how he would have committed" the slayings of his ex-wife and her friend, for which he was acquitted, the network said.

The two-part interview, titled "O.J. Simpson: If I Did It, Here's How It Happened," will air Nov. 27 and Nov. 29, the TV network said.

Simpson has agreed to an "unrestricted" interview with book publisher Judith Regan, Fox said. "O.J. Simpson, in his own words, tells for the first time how he would have committed the murders if he were the one responsible for the crimes," the network said in a statement. "In the two-part event, Simpson describes how he would have carried out the murders he has vehemently denied committing for over a decade."

The interview will air days before Simpson's new book, "How I Got Away With It: Thank You, Johnnie Cochran!" "If I Did It," goes on sale Nov. 30. The book, published by Regan, "hypothetically describes how the murders would have been committed."


Lovely. Just in time for the Christmas shopping season. Put it on your list now.


In a video clip on the network's Web site, an off-screen interviewer says to Simpson, "You wrote 'I have never seen so much blood in my life.'"

"I don't think any two people could be murdered without everybody being covered in blood," Simpson responds.

Simpson, who now lives in Florida, was acquitted in a criminal trial of the 1994 killings of his ex-wife, Nicole Brown Simpson, and her friend Ronald Goldman. Simpson was later found liable in 1997 in a wrongful death lawsuit filed by the Goldman family.

Messages left with Simpson and his attorney Yale Galanter were not immediately returned.


Cue up the music for "He Had It Comin'" from "Chicago"....
Posted by: Swamp Blondie || 11/15/2006 06:43 || Comments || Link || E-Mail|| [6471 views] Top|| File under:
-Short Attention Span Theater-
Chocoholics rejoice! More benefits found in heart study
WASHINGTON (Reuters) -- They were so addicted, they just could not give up their favorite daily snack -- not even in the interest of science.

But chocolate lovers who flunked out of a Johns Hopkins University study on aspirin and heart disease helped researchers stumble on an explanation of why a little chocolate a day can cut the risk of heart attack.

It turns out chocolate, like aspirin, affects the platelets that cause blood to clot, Diane Becker of the Johns Hopkins University's School of Medicine and her colleagues discovered.
Continued on Page 49
Posted by: GolfBravoUSMC || 11/15/2006 00:00 || Comments || Link || E-Mail|| [6468 views] Top|| File under:
Africa Subsaharan
Botswanan columnist : Jacob Zuma must distribute White women among Black men!
HT African crisis.

A Botswana newspaper columnist who has backed Jacob Zuma to become president so he could "distribute white women" among his supporters has outraged some people who have branded the column as "sexist", "racist" and "hate speech".

The offending column under the heading "President Zuma will sort out White People" was published in the Sunday Standard in Gaborone.

Loose Canon said Zuma as president would address the wrongs of the past.

He berated white people for complaining about their loss of privilege, affirmative action and crime and said "they should count themselves lucky they were not shot on the day of liberation. Perhaps it's not too late to hang a few whites... just to remind them who is in charge".

He dismissed the corruption charges against Zuma as the result of "some jealous blacks and their white friends".

"The people love Jacob Zuma... but, as part of sorting out ungrateful white people, I want him to embark on a redistribution exercise. I want him to distribute white women among the long-suffering black chaps.

"Zuma can have one or two white women himself and then distribute the rest 'to his loyal supporters' - including Loose Canon himself," he wrote.

Despite trying to contact the editor of the Sunday Standard, Outsa Mokone, for comment, no reply had been received at the time of going to press.
Posted by: anonymous5089 || 11/15/2006 06:05 || Comments || Link || E-Mail|| [6479 views] Top|| File under:
Arabia
Britons at Al-Jazeera TV station rapped for 'drinking binges'
British staff working for the new English language Al-Jazeera channel drank so much alcohol that they were ordered to undergo special "cultural awareness" training on how to behave in a Muslim country.

Presenters and producers hired on massive taxfree salaries to launch Al-Jazeera International (AJI) were lectured by Islamic groups on " appropriate behaviour" after a series of marathon drinking sessions in Qatar, where the new service is based.

The channel's owner, the Emir of Qatar, is understood to have personally ordered the move.

AJI has signed up broadcasters including Sir David Frost, Rageh Omaar and Darren Jordon, to help attract a worldwide audience.

It is not known whether any of the more famous presenters had been singled out as being involved in the boozing.

Sources based at Al-Jazeera's Doha headquarters say that a clash of cultures is causing a damaging rift between the largely-Muslim workforce on the Arabic service and the predominantly-British recruits to AJI.

A source said: "There are people who have come over to Doha to work for Al-Jazeera and they do not understand and respect the customs of living in a Muslim country. While the launch was being delayed they would just spend their time getting drunk in the hotel bars. They were drinking too much and behaving inappropriately, so they were put on cultural awareness courses.

"There were Islamic groups lecturing them on how to behave in a Muslim country - it was embarrassing for the whole network." AJI, which launches tomorrow, is the English language version of the Arabic channel which made its name broadcasting footage released by al Qaeda, including videos of Osama Bin Laden and 7/7 bomber Shehzad Tanweer.

The 24-hour news channel is the world's first English news channel to have its headquarters in the Middle East. The Emir of Qatar has bold ambitions for the new service which he hopes will challenge the traditional networks.

But AJI has already faced accusations of "selling its soul" to the West.

A growing list of critics including former employees, Right and Leftwing bloggers and Muslim commentators, have all predicted a disastrous future for the fledgling channel as it attempts to crossover into the mainstream. The Arabic channel controversially refers to Palestinian suicide bombers as "shaheeds" (martyrs) and has been accused by the Bush administration of being an Islamist propaganda tool.

Yvonne Ridley, political editor of the Islam Channel and former Al-Jazeera employee, said: "Al-Jazeera led the way 10 years ago with its heroic style of journalism reporting without fear or favour.

"This brand of journalism cost some of their staff their lives but if the English version opts for a more glamorous approach, then I know that viewers will switch off."

Sir David will launch his new programme Frost Around The World On Friday with an interview with Tony Blair.


Posted by: DoDo || 11/15/2006 12:34 || Comments || Link || E-Mail|| [6476 views] Top|| File under:
Britain
Brigadier John Platt
Yet another interesting WW2 Obit in the Telegraph:


Brigadier John Platt, who has died aged 101, won a DSO in 1944 in one of the fiercest battles of the Italian campaign.

As a lieutenant-colonel, Platt was in command of the 2nd Battalion Somerset Light Infantry (2 SLI) at the forced crossing of the River Garigliano on May 11 1944. The assault battalion, just ahead of them, was late into the water, and as a result 2 SLI was held up near the bank and came under concentrated fire.

Since the original crossing place had been identified by the Germans, Platt reconnoitred an alternative, again under heavy fire, and personally launched the majority of his battalion over the river. He established two companies on the far bank, where they were held up by strong enemy forces.

Platt crossed the river, and was about to organise a further advance when he was hit by fragments from a mortar bomb (known as a Moaning Minnie from the noise it made) and wounded twice. Despite his injuries he crossed the river again at first light to reconnoitre a means of getting the remainder of his battalion on to their objectives.

While he was visiting his forward companies Platt was again severely wounded. He lay on the far bank for 30 hours, as the battle raged around him, before he could be evacuated.

The citation for his DSO stated: "This officer showed the highest sense of duty, magnificent leadership under most difficult conditions, great gallantry in carrying on with his job when wounded, and complete disregard for anything except the job that was to be done."

John Rowley Innes Platt was born at Wylam, Northumberland, on June 17 1905. His great-grandfather had fought at Waterloo, and his father commanded 2 SLI from 1906 to 1915. After attending Wellington and RMC Sandhurst, in 1925 John was commissioned into the SLI and served with the 1st Battalion in Egypt, Hong Kong and India.

In India Platt made a name shooting tigers, especially in the Madras district, where they were preying on villagers and their cattle Sounds like we could have used him in Tucson. An all-round field sportsman and a fine horseman, he hunted with both the Ootacamund and the Quetta Foxhounds.

Leave it to the the English to have famous packs of hounds in Quetta. Not such a nice place anymore and fox hunting is illegal in the mother country.

He then went to Staff College, Quetta, before moving to the Army Gas School as brigade major. Hope the Gas School is closed now. On the outbreak of the Second World War he was in France as a junior staff officer at 1st Corps.

He published, in 1972, Royal Wiltshire Yeomanry 1907-1967 and, in 1989, Three Hundred Years of Foxhunting in South and West Wiltshire.
Posted by: JAB || 11/15/2006 21:18 || Comments || Link || E-Mail|| [6482 views] Top|| File under:
Europe
EU to cap airline CO2 emissions from 2011
Posted on the off-chance that Europe still matters.

BRUSSELS - The European Union will require all airlines flying in its territory to monitor their carbon dioxide (CO2) emissions from 2010 and to join the bloc's emissions trading scheme in 2011, the EU executive is proposing.


The nameless, faceless executive can propose this secure in the knowledge that the people of the EU have absolutely no say in how their continent is run.

The European Commission proposal, a draft of which was seen by Reuters on Tuesday, said a cap would be set on the number of pollution permits issued to airlines based on average 2004-2006 aviation emissions. That cap would come into effect in 2011, it said. 'From 2011 emissions from the aviation sector will be subject to a cap and aircraft operators will be required to surrender allowances to cover their emissions,' the draft said.


Thus paying a tax that the 'executive' doesn't care to levy directly.

The EU's current scheme -- its key tool to battle global warming and meet emissions reduction targets under the Kyoto Protocol -- puts a limit on the amount of CO2 big polluters such as power plants and oil refineries can emit. But it excludes airlines -- also major polluters.

The Commission's proposals would include all international flights landing in and departing from the EU as well as all domestic flights, the draft said. Military flights and planes that seat fewer than 20 people or weigh less than 20,000 kg at take-off would be excluded. Airlines would be able to buy permits from other sectors and make use of other trading mechanisms available under the Kyoto Protocol, which does not cover international aviation.

It said legislation currently being drafted by the Commission on airport charges would likely address airline emissions of nitrogen oxides (NOX). But it said if such measures did not end up being adopted, airlines could be required to submit extra CO2 allowances to make up for their NOX pollution.


Because they wouldn't want an airline to wiggle away without paying the jizya tax.

The United States has opposed EU plans to add aviation to the system.
Posted by: Steve White || 11/15/2006 00:00 || Comments || Link || E-Mail|| [6464 views] Top|| File under:
Home Front: Politix
Pelosi pulls out the stops for Murtha
Speaker-to-be Nancy Pelosi (D-Calif.) is imploring her colleagues to support Rep. John Murtha (D-Pa.) for majority leader, multiple House Democrats said yesterday, dealing an unexpected but not necessarily fatal blow to Murtha's opponent, Rep. Steny Hoyer (D-Md.).

It had been unclear until yesterday whether Pelosi would use her clout to turn votes to Murtha. She endorsed him in a letter Sunday, but some dismissed it as a nod to personal loyalty rather than a statement of her intentions.

But by yesterday, her intent was clear, several lawmakers said; she hopes to oust her onetime rival Hoyer from the leadership.
Continued on Page 49
Posted by: GolfBravoUSMC || 11/15/2006 13:48 || Comments || Link || E-Mail|| [6466 views] Top|| File under:
Chuck Says He'll Veto the Next Alito
More than the inability to influence Iraq policy or the President's tax cuts, Chuck Schumer says that the single greatest failure of the Democrats as an opposition party was allowing Samuel Alito to join the Supreme Court. "Judges are the most important," said Mr. Schumer, who orchestrated the implausible Democratic takeover of the Senate last week. "One more justice would have made it a 5-4 conservative, hard-right majority for a long time. That won't happen."

From now on, all the President's judicial appointments will need to meet the requirements of Mr. Schumer, the Park Slope power broker who has happily accepted the mantle of chief architect for the Democrats' effort to build a majority for the 2008 elections and beyond.

The Senator also intends, in the coming months, to rework the federal government's funding priorities in New York's favor, to steer the Democrats toward a radically new position on Iraq and, while he's at it, to cement his position as the unofficially declared tactical guru for the national party.

And in case anyone's wondering, yes, Mr. Schumer is entirely comfortable with this sort of power. With his Gold Toe–stockinged feet dangling, the 55-year-old slumped in his armchair on Friday morning as if it were a leather throne. On his apartment's front door, a neighbor taped up a front page of The New York Times heralding the Democrats' success and scrawled "Congratulations Schumers!" across the cover.

The candidates that Mr. Schumer recruited, groomed and bankrolled had won a comprehensive victory over the incumbent Republicans, giving the Democrats a narrow majority in the Senate to complement a rout in the House. Since the election, Mr. Schumer has been awash in attention from the media, his Democratic colleagues and even from the President, who called, quite sportingly, soon after the results were finalized.
Posted by: Fred || 11/15/2006 07:40 || Comments || Link || E-Mail|| [6466 views] Top|| File under:
John Murtha and Congress's "culture of corruption."
House Speaker-designate Nancy Pelosi's endorsement of Rep. John Murtha for majority leader, the No. 2 position in the Democratic leaderhsip, has roiled her caucus. "She will ensure that they [Mr. Murtha and his allies] win. This is hardball politics," Rep. Jim Moran, a top Murtha ally, told the Hill, a congressional newspaper. "We are entering an era where when the speaker instructs you what to do, you do it."

But several members are privately aghast that Mr. Murtha, a pork-barreling opponent of most House ethics reforms, could become the second most visible symbol of the new Democratic rule. "We are supposed to change business as usual, not put the fox in charge of the henhouse," one Democratic member told me. "It's not just the Abscam scandal of the 1980s that he barely dodged, he's a disaster waiting to happen because of his current behavior," another told me.

As for Abscam, a recent book by George Crile, a producer for CBS's "60 Minutes," provides damning evidence that Mr. Murtha escaped severe punishment for his role in the scandal only because then-Speaker Tip O'Neill arranged for the House Ethics Committee to drop the charges, over the objections of the committee's outside prosecutor. The prosecutor quickly resigned in protest.

Outside observers are equally aghast that Mr. Murtha could win tomorrow's election. Thomas Mann, a Brookings Institution scholar who is co-author of "The Broken Branch: How Congress Is Failing America and How to Get It Back on Track," told the Los Angeles Times that "John Murtha is not the right poster child" for a Democratic House that says it wants to sweep away corruption.

Melanie Sloan, the liberal head of Citizens for Responsibility and Ethics in Washington, was cheered on by Democrats six weeks ago when she helped reveal the Mark Foley scandal. Now she says that "Ms. Pelosi"s endorsement of Rep. Murtha, one of the most unethical members of Congress, show that she may have prioritized ethics reform merely to win votes with no real commitment to changing the culture of corruption."
Posted by: Fred || 11/15/2006 07:37 || Comments || Link || E-Mail|| [6466 views] Top|| File under:
Kerry as Lost Puppy
The Loonie Lineup - and the Left-Behind. *sniff*


Former U.S. Presidential candidate John Kerry (background L) watches on as incoming U.S. Senate Majority leader Harry Reid (C)(D-NV) walks alongside his party colleagues on Capitol Hill November 14, 2006. Reid, a moderate Nevada Democrat, was elected by colleagues on Tuesday as U.S. Senate majority leader for the 110th Congress that will convene in January. The other top positions are (2ndL-R) Vice Chair of the Conference Charles Schumer (D-NY), Secretary of the Conference Patty Murray (D-WA) and Assistant Majority Leader Dick Durbin (D-IL).


Definitely a keeper. For reasons I'm unsure of, putting the Yahoo source URL in the box seems to cause this post to fail. So I left it blank.
Posted by: .com || 11/15/2006 01:47 || Comments || Link || E-Mail|| [6464 views] Top|| File under:
Murtha decries 'swift boat-style' attacks on ethics - by fellow DhimmiDonks
Rep. John Murtha, the anti-war congressman who is the likely new House speaker's pick for majority leader, fended off what he called "swift boat-style attacks" on his ethics record Tuesday.

The Pennsylvania Democrat also blasted his rival for majority leader, House Minority Whip Steny Hoyer, for siding with President Bush on Iraq.

Rep. Nancy Pelosi, who as the House Democratic leader is in line to be the next speaker, has backed Murtha against Hoyer, who is currently the No. 2 Democrat in the House of Representatives.

Democrats are slated to vote Thursday on who will take the chamber's leadership posts when the Congress reconvenes in January. Hoyer insists he has commitments from a majority of the caucus. He picked up the public endorsement of a bloc of moderate Democrats on Tuesday.

Continued on Page 49
Posted by: .com || 11/15/2006 00:00 || Comments || Link || E-Mail|| [6468 views] Top|| File under:
Republican Party's Martinez: won't be "attack dog"
Sen. Mel Martinez, who will become the new general chairman of the Republican Party after it lost control of Congress, said on Tuesday he would not be an "attack dog" in the 2008 White House race.


That's too bad. Howard Dean will be.

President Bush gave Martinez his blessing at a meeting in the Oval Office, calling the Cuban-born senator an American success story. "He's going to be an excellent spokesman for the Republican Party," Bush said. "He'll be a person who'll be able to carry our message as we go into an important year in 2008." Martinez will keep his U.S. Senate seat representing Florida and be the voice of the Republican Party going into the presidential election campaign season.
Posted by: Fred || 11/15/2006 00:00 || Comments || Link || E-Mail|| [6468 views] Top|| File under:
Abramoff may offer testimony on Dhimmi senators
Convicted lobbyist Jack Abramoff is scheduled to report to federal prison tomorrow, over the objections of federal prosecutors who say they still need his help to pursue leads on officials he allegedly bribed. Sources close to the investigation say Abramoff has provided information on his dealings with and campaign contributions and gifts to "dozens of members of Congress and staff," including what Abramoff has reportedly described as "six to eight seriously corrupt Democratic senators."

The sources say Abramoff was about to provide information about Bush administration officials, including Karl Rove, "accepting things of value" from Abramoff. Rove has denied any wrongdoing in his dealings with Abramoff. But the lobbyist visited the White House at least seven times, according to Secret Service logs obtained by Judicial Watch.

Abramoff has been meeting almost daily in secret locations around Washington with Justice Department investigators who are examining thousands of e-mails and documents, according to sources close to the investigation. The convicted lobbyist was spotted in downtown Washington, D.C., yesterday, carrying a computer laptop case.

But the prosecutors' easy access to Abramoff has now ended. After granting several delays, the federal judge in Florida, who sentenced Abramoff to six years for fraud in a casino boat gambling scheme, has ordered him to report to prison tomorrow.

ABC News has learned that the court has granted a request from prosecutors that Abramoff be incarcerated at the closest prison to Washington, D.C., the Federal Correction Institute in Cumberland, Md., where Abramoff is expected to report tomorrow.
Posted by: Steve White || 11/15/2006 00:00 || Comments || Link || E-Mail|| [6464 views] Top|| File under:
India-Pakistan
Perv Gambles Again: Rape Law Now Criminal, Not Sharia
Pakistan's lower house of parliament voted on Wednesday to put the crime of rape under the civil penal code, curtailing the scope of Islamic laws that rights groups have long criticized as unfair to women.

The Women's Protection Bill was seen as a barometer of President Pervez Musharraf's commitment to his vision of "enlightened moderation" and a major battle in a struggle between progressive forces and religious conservatives over the Muslim nation's course.

"It is a historic bill because it will give rights to women and help end excesses against them," Prime Minister Shaukat Aziz told the assembly after the vote.

The Islamic laws, known as the Hudood Ordinances, were introduced by a military ruler, President Zia-ul-Haq, in 1979. They made a rape victim liable to prosecution for adultery if she could not produce four male witnesses to the assault.

The main amendment approved on Wednesday takes rape out of the sphere of the religious law and puts it under the penal code.

That does away with the requirement for four male witnesses and will allow convictions to be made on the basis of forensic and circumstantial evidence.

The amendment bill must be approved by the upper house of parliament before it becomes law.

Human rights campaigners have long pressed for total repeal of the Islamic laws, but have nevertheless welcomed moves to amend them.


This is cutthroat politics at its best in Pakland. When the Islamists lose, they will also lose face, power, and votes.
Posted by: Anonymoose || 11/15/2006 11:07 || Comments || Link || E-Mail|| [6479 views] Top|| File under:
Consenting sex to be made offence under Pakistan Penal Code
Govt caves in to mullahs
We never doubted they would. Not one moment.
The government has proposed amendments in the Protection of Women (Criminal Laws Amendment) Bill to declare "lewdness", defined as wilful sexual intercourse, a punishable offence under the Pakistan Penal Code (PPC). The proposed new Section 496B in Clause 7 of the PPC says: "A man and a woman not married to each other are said to commit lewdness if they wilfully have sexual intercourse with one another." The government is expected to table the bill in the National Assembly today, and pass it by tomorrow. The proposed amendment provides for a maximum punishment of five years imprisonment and a maximum fine of Rs 10,000. The amendments will be incorporated in the bill as approved by a parliamentary select committee.

The Muttahida Majlis-e-Amal (MMA) had insisted that zina-bil-raza (consenting sex) be retained as a criminal offence, even if its implementation resulted in rape victims being punished for failing to prove that sexual intercourse was forced upon them. The select committee report had stated that as long as women ran a risk of being punished for zina (adultery), they hesitated to report cases of zina-bil-jabr (rape), and countless rapes were not reported for fear that the victim would end up being punished rather than the perpetrator.

However, the government claims to have built "firewalls" into the bill, which will legislate that a victim of rape complaining to the court will not be punishable for any offence in case she fails to prove her case. She would be prosecuted only if the complaint is made before a magistrate. It would also be a bailable offence in which the police have no role.

Another proposed amendment states that a complainant alleging lewdness would be immediately punished for qazf by the trial court if he or she failed to prove the allegation. "Whoever brings or levels or gives evidence of false charge of lewdness against any person, shall be punished with imprisonment for a term which may extend to five years and shall also be liable to a fine not exceeding Rs 10,000," according to the proposed Section 496C of the PPC.
Posted by: Fred || 11/15/2006 00:00 || Comments || Link || E-Mail|| [6475 views] Top|| File under:
Hasba Bill sets base for future mullah rule: HRCP
The Hasba Bill allows the Muttahida Majlis-e-Amal government in the NWFP to put in place a powerful network that will aid the religious parties' alliance in future elections, the Human Rights Commission of Pakistan warned in a press release on Tuesday. The HRCP believes the bill "has nothing to do with Islam", and "amounts to a clever manoeuvre to create grassroots networks of mullahs" that could help the MMA win future elections in the NWFP.

"The network of mohtasibs (ombudsmen), to be set up from the tehsil to the provincial level, will create a strong foundation upon which the MMA can confidently base its future political success. The conditions laid down for mohtasibs, who will have a 'Hasba' force to back them, states that only persons holding certification from a institute of religious learning can hold the office. This means that women and non-Muslim citizens are excluded," it stated.

The bill also states that one of the purposes behind it is to eliminate 'un-Islamic practices'. "This raises fears as to precisely what activities may be defined as such by the mullahs, whose powers will expand under the law. It must also be noted that while the current bill simply puts a mechanism in place, the provisions can in the future be expanded to cover many spheres of life," the commission said.
Posted by: Fred || 11/15/2006 00:00 || Comments || Link || E-Mail|| [6465 views] Top|| File under:
Two eyewitnesses needed to prove 'lewdness'
New amendments in the Protection of Women (Criminal Laws Amendment) Bill proposed by the government provide that proving the offence of "lewdness", defined as wilful sexual intercourse, would require two eyewitnesses to the act, and the offence would be tried by a first class magistrate.

"The presiding officer of a court taking cognisance of an offence shall at once examine on oath the complainant and at least two eyewitnesses to the act of lewdness," the proposed amendments say.

The findings of the examination will be put in black and signed by the complainant and the eyewitnesses, and if in the opinion of the presiding officer there is sufficient ground for proceeding, he will summon the accused for personal hearing.

In case the presiding officer of a court, after considering the statements on oath of the witnesses and the complainant, finds no ground for proceeding, he will record his reasons for doing so.
Posted by: Fred || 11/15/2006 00:00 || Comments || Link || E-Mail|| [6462 views] Top|| File under:
Pakistan hangs two murderers
Not two that we really care about but perhaps this will become a habit ...

MULTAN, Pakistan - Two Pakistanis convicted of separate murders were hanged Tuesday after President Pervez Musharraf turned down their pleas for clemency, jail officials said.

The pair were both executed before dawn at the same jail in Faisalabad, a city in the central province of Punjab, jail superintendent Yusuf Ghauri told AFP. Mohammad Farooq, 45, was sentenced to death for killing his nephew over a property dispute in 1999, Ghauri said. Shah Nawaz was condemned to die for killing a man and his son during a robbery in Faisalabad district in 1992, the official added.

The execution orders were implemented after Musharraf rejected their mercy petitions, Ghauri said.
Posted by: Steve White || 11/15/2006 00:00 || Comments || Link || E-Mail|| [6467 views] Top|| File under:
Olde Tyme Religion
Turkey: Pope has nothing to fear during visit, says top Islamic official
EFL

Turin, 15 Nov. (AKI) - Turkey's top Muslim official who recently demanded an apology from Pope Benedict XVI for remarks the head of the Catholic Church made on Islam, believes the pontiff's safety won't be at risk during the papal visit to Turkey which begins on 28 November. "We are a democratic state and there's freedom: that's why some people don't approve of this visit and they say so. But this won't detract from our traditional hospitality," said Ali Bardakoglu head of the state department for religious affairs, the Diyanet (Mercy).

"This trip [the pope's to Turkey] won't resolve all the problems but it is a good step on the path to dialogue. Peace can be destroyed in an istant but it takes a long process to rebuild it," Bardakoglu was quoted as saying in an interview published Wednesday in the Turin-based daily La Stampa.

The Turkish cleric was among Benedict's most vocal critics after the pope on 12 September in a speech at a university in Regensburg, Germany appeared to suggest that the Islamic belief in jihad or holy war ran against the will of God and that Islam is at odds with the concept of rationality.

The Pope subsequently said his remarks were misinterpreted, but did not offer an apology as demanded by Bardakglu and other prominent Islamic clerics.

Asked if he would again ask for Benedict's apology, Bardakoglu replied: "I don't waste time speaking about the past. It's not important whether the person who says something unacceptable on Islam is a layman, a religious figure or an important person - it is one's duty to correct him."

In the interview, Bardakoglu - who will be meeting Benedict XVI in Ankara - denied that Islam is irrational and described the meaning of jihad as "mainly an individual internal struggle agains the evil tendencies of human nature."



And the Grand Mufti went on to declare that the Koran rejected terrorism and that Islam is a religion of peace and love.



On Tuesday the Vatican's ambassador to Turkey, Apostolic Nuncio, Antonio Lucibello, said "we trust the sincerity of Turkish authorities," after meeting Istanbul Mayor Kadir Topbas.



"we trust the sincerity of Turkish authorities," Ouch. In the La Stampa interview, the Mufti's answer to the question of Islam's engagement with reason was carefully worded. Pope Benedict struck a sensitive nerve, there.
Posted by: mrp || 11/15/2006 08:02 || Comments || Link || E-Mail|| [6472 views] Top|| File under:
Who's in the News
92
[untagged]
Bookmark
E-Mail Me
The Classics
The O Club
Rantburg Store
The Bloids
The Never-ending Story
Thugburg
Gulf War I
The Way We Were
Bio
Merry-Go-Blog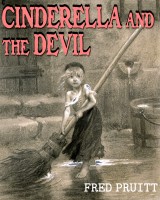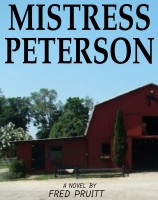 On Sale now!


A multi-volume chronology and reference guide set detailing three years of the Mexican Drug War between 2010 and 2012.

Rantburg.com and borderlandbeat.com correspondent and author Chris Covert presents his first non-fiction work detailing the drug and gang related violence in Mexico.

Chris gives us Mexican press dispatches of drug and gang war violence over three years, presented in a multi volume set intended to chronicle the death, violence and mayhem which has dominated Mexico for six years.
Click here for more information


Meet the Mods
In no particular order...


Steve White
Seafarious
Pappy
lotp
Scooter McGruder
john frum
tu3031
badanov
sherry
ryuge
GolfBravoUSMC
Bright Pebbles
trailing wife
Gloria
Fred
Besoeker
Glenmore
Frank G
3dc
Skidmark
Alaska Paul



Better than the average link...



Rantburg was assembled from recycled algorithms in the United States of America. No trees were destroyed in the production of this weblog. We did hurt some, though. Sorry.
3.214.224.207

Help keep the Burg running! Paypal: